20 Best Cake Shops in Melbourne
Offering a full spectrum of flavours, forms, styles, and techniques, Melbourne's best cakes leave little to be desired. From Richmond to South Yarra to the Melbourne CBD, cake shops, bakeries, and patisseries are steady in supply and packed full of the good stuff. And by good stuff, we don't just mean cake, but fresh-baked bread, decadent pastries, chocolates, and delicious hot coffee and tea as well.
RELATED: If cakes are on the menu, why not check out the best high teas in Melbourne?
Best cake shops in Melbourne at a glance
Our list of the best cake shops in Melbourne goes like this.
Now we've rounded up our favourites, let's check out the complete list.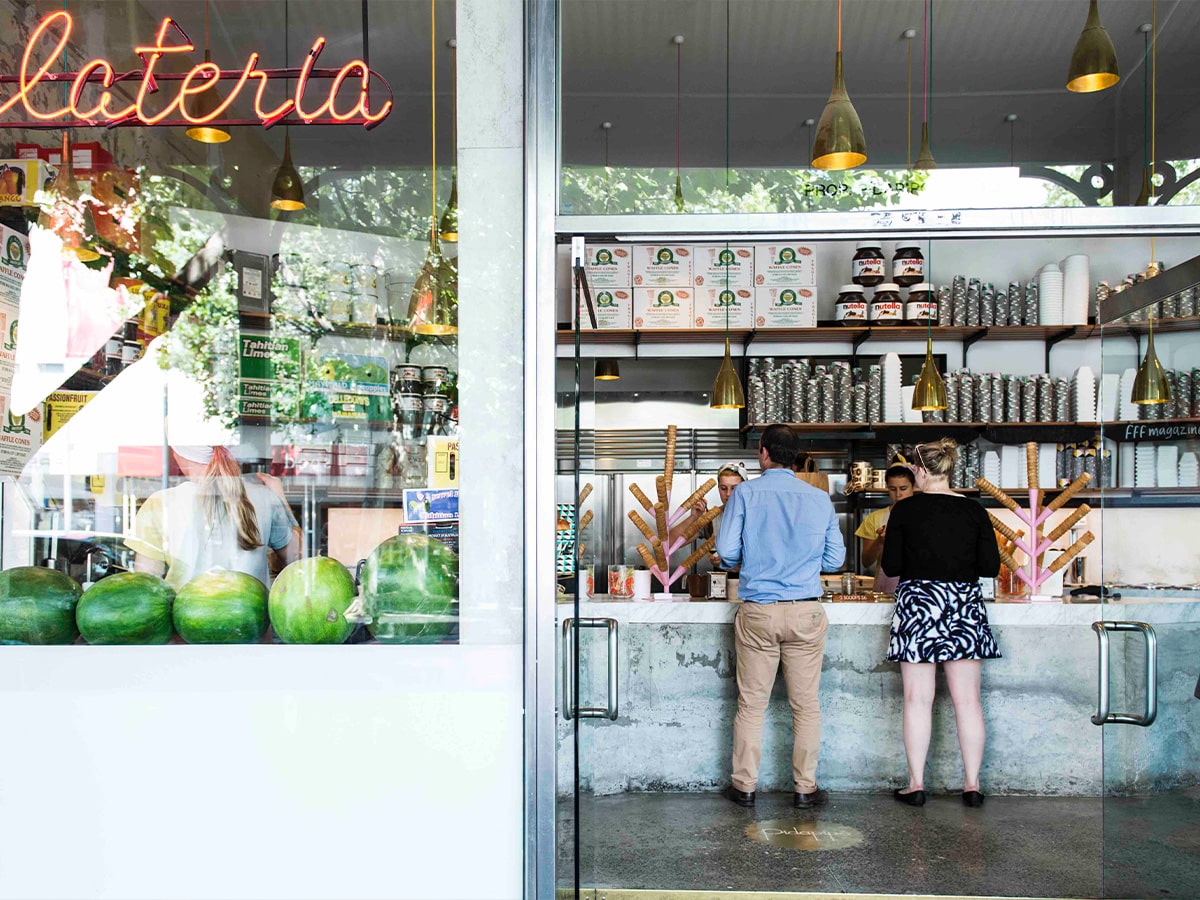 1. Pidapipo
Did someone say gelato? Look no further than Pidapipo for your weekly (or daily, we're not judging) gelato fix. As well as offering every gelato flavour you could possibly imagine, their gelato cakes are what really set these guys apart. Made from scratch, on-site, in small batches only, owner Lisa Valmorbida has learned from the best gelaterias in Italy, and you can taste the difference. Their flagship store is also a lab for gelato flavour experimentation, and you can grab some Pidapipo merch in the retail store at the front.
Address: 8 Degraves St, Melbourne VIC 3000
Hours: Mon-Sun 12-11pm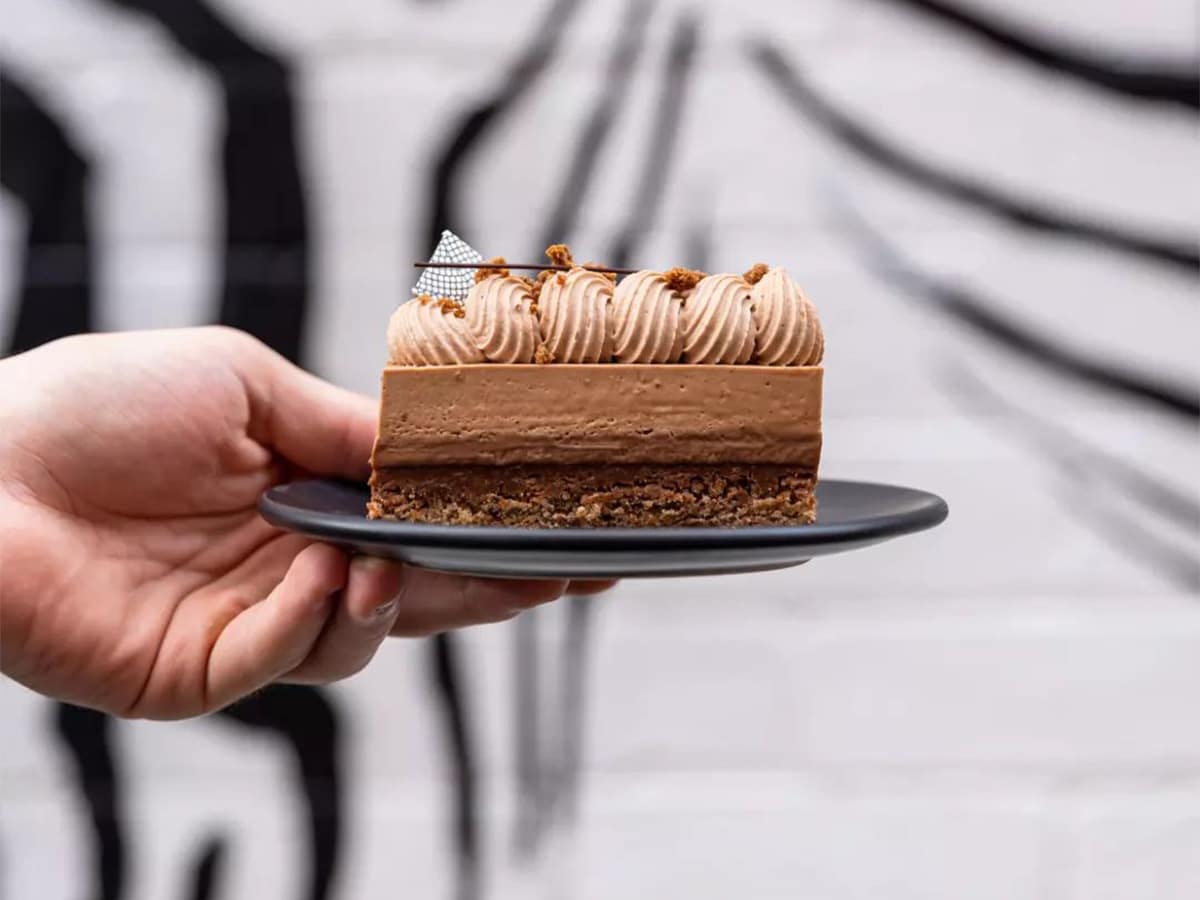 2. Bibelot
It's love at first sight when you enter this South Melbourne patisserie, where lavish desserts shine like works of art from within their glass displays. Penetrate the rich frosting to find a bounty of luscious layers, flavours, and textures, the kind which will ignite every last taste bud. While you can do no wrong at Bibelot, we think the Hazelnut Praline Crunch Cake is a must-try.
---
Featured Video from Man of Many
---
Address: 285-287 Coventry St, South Melbourne VIC 3205
Hours: Mon-Sun 9am-5pm
Phone: (03) 9690 2688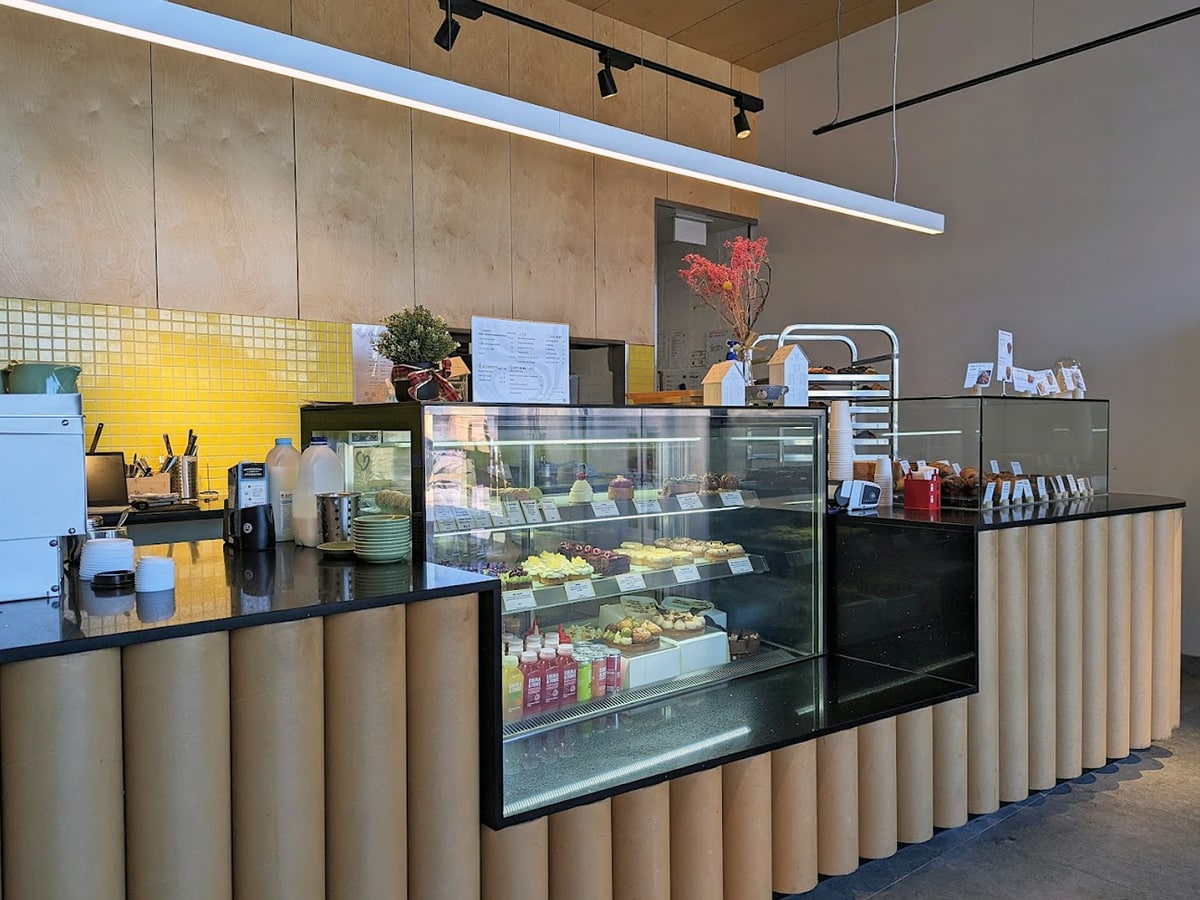 3. Sucre du jour
Sucre du jour is a humble bakery, patisserie cafe and cake shop situated in the bustling suburb of Camberwell Melbourne. Born from the dreams and hopes of a young couple trying to make it, both Eigen Ting and Josephin Tan have worked in notable establishments ranging from Michelin-starred restaurants to luxury hotels such as Joël Robuchon, Dinner by Heston Blumenthal, Raffles Hotel and Shangri-La Hotel just to name a few.
The couple specialises in fine and delicate pastries, just take a look at their website and it's enough to blow your mind. Intricate details are found across the board as they aim to bring back the chic feel you experience whilst walking down the streets of Paris.
Address: Shop 10 436/434 Burke Road 434, State Route 17, Camberwell VIC 3124
Hours: Tue-Sat 8am-5pm, Sun 10am-5pm
Phone: 0403 448 906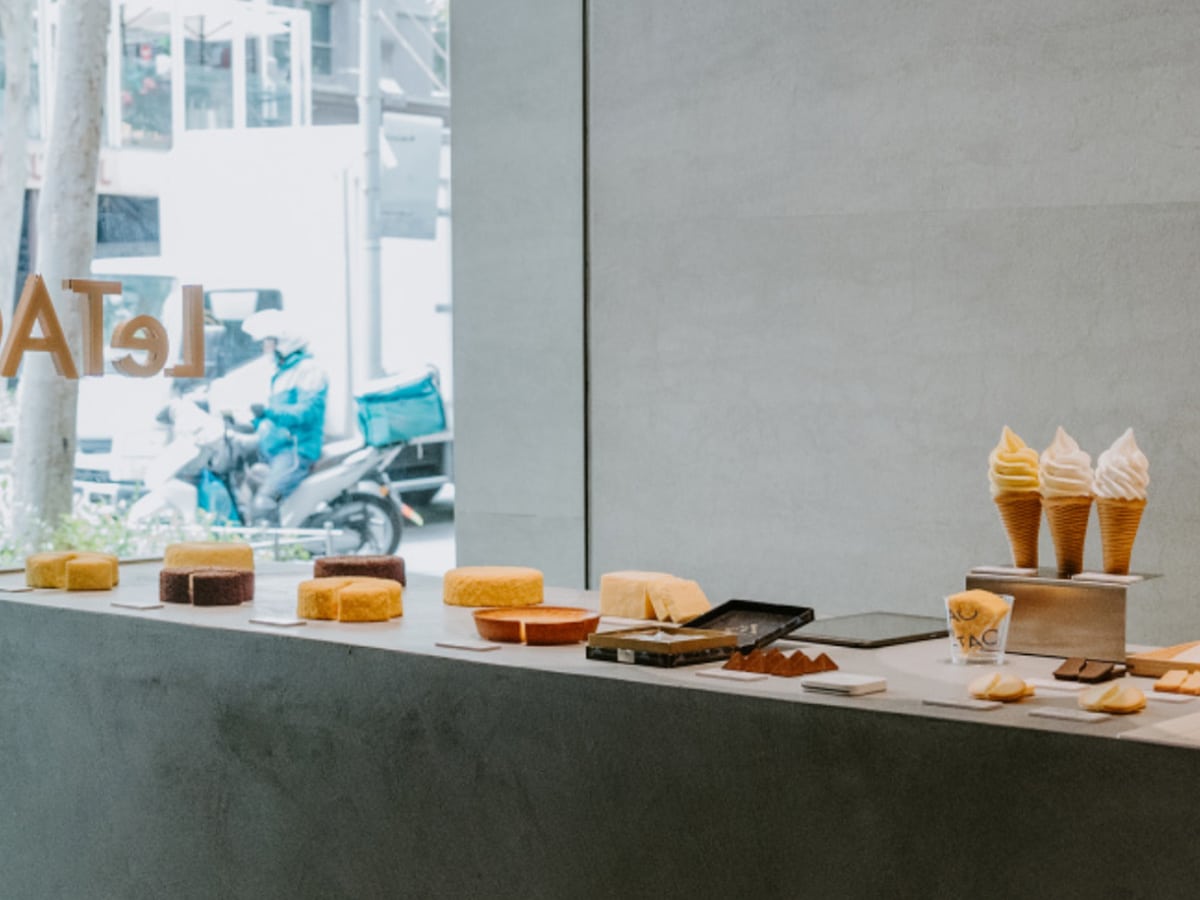 4. LeTAO
This place is all about cheesecake, offering a fun, Japanese-inspired twist to everyone's favourite cheesy cake. Heralding from Otaru, Japan, LeTAO has only continued to expand, creating exquisite cakes and offering unique gastronomical experiences that blend nostalgia and modernism. No visit is complete without trying their most beloved cheesecake, the Double Fromage—it's what all your cheese dreams are made of.
Address: 238 Swanston St, Melbourne VIC 3000
Hours: Mon-Fri & Sun 12-10pm, Sat 12pm-1:30am
Phone: 0404 761 888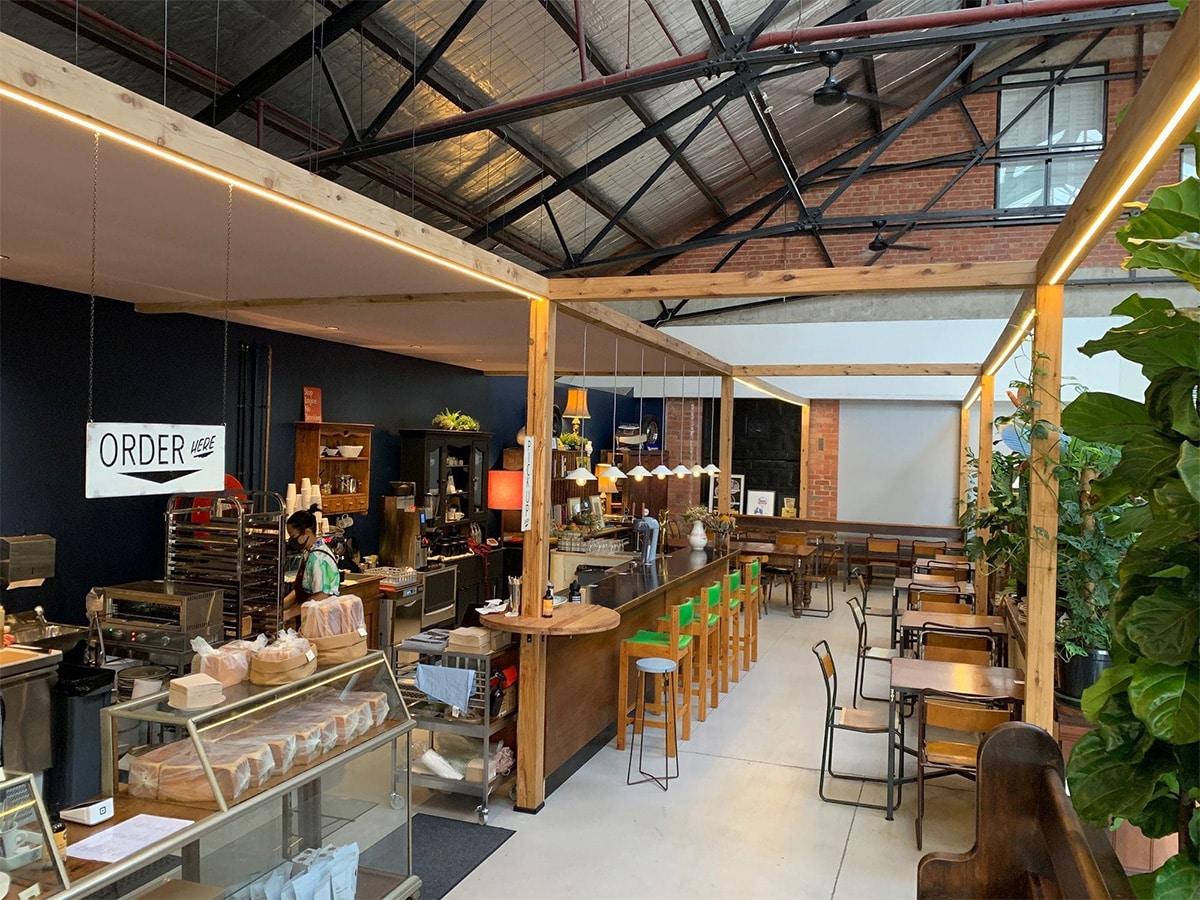 5. Le Bajo Milkbar
One of the best cake shops in Melbourne that also does a killer coffee, Le Bajo Milkbar is a North Melbourne institution. Offering an exciting and eclectic mix of classic Australian treats, delicious Japanese sandwiches, and pastries, they also bake their own bread and roast their own coffee. The cafe itself exudes a homey and friendly community milk bar vibe, complete with kitsch mugs and plates from grandma's kitchen, which, paired against a semi-industrial interior, makes for the perfect setting to enjoy a cake and a cuppa.
Address: 8-14 Howard St, North Melbourne VIC 3051
Hours: Mon-Sun 9:30am-3:30pm
Phone: 0402 189 088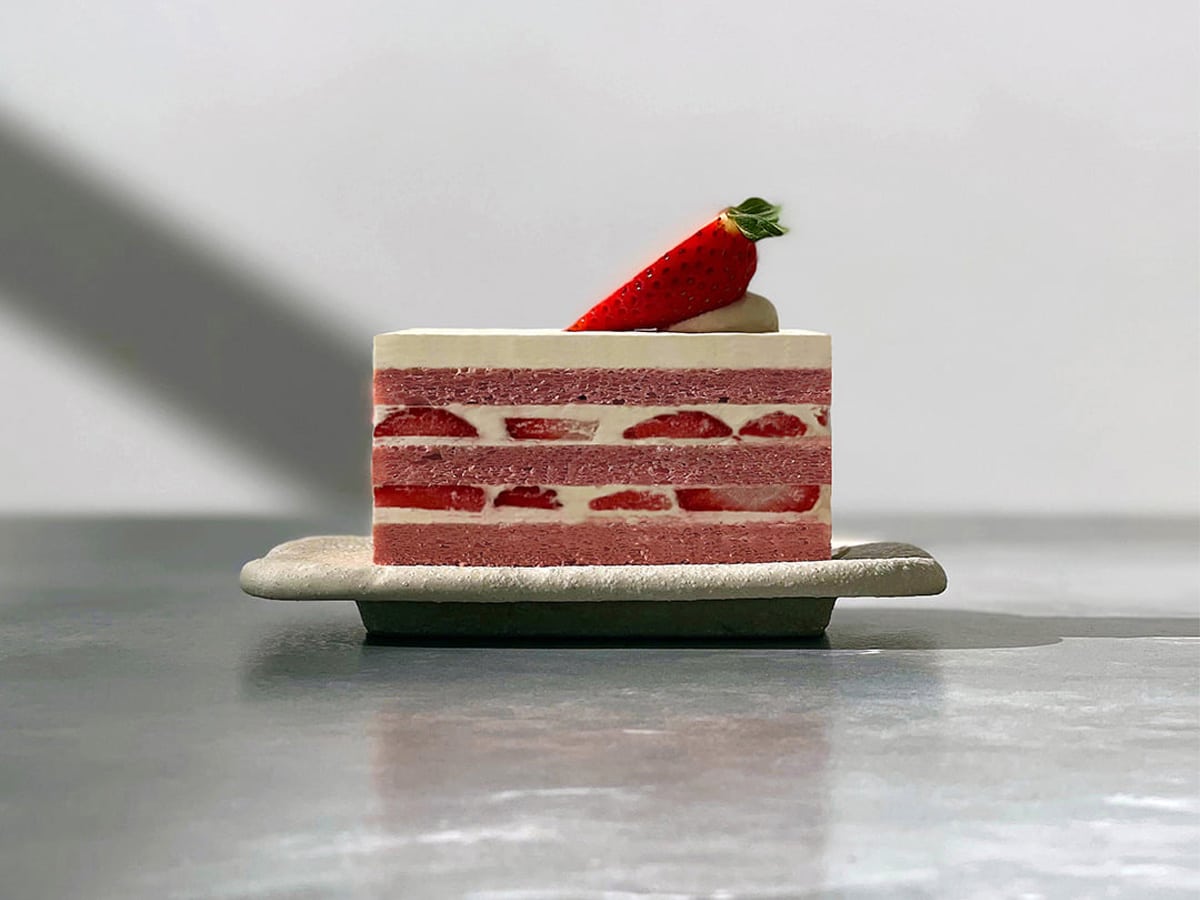 6. Ichigo
Another Japanese-inspired eatery to satisfy your sweet tooth, Ichigo is known for its traditional Japanese drinks and a wide variety of fun, delicious desserts. What's on the menu? These guys are serving up matcha shortbread, mango shortcake and shokupan, a Japanese milk bread whole loaf. Pair this with a kuro goma black sesame latte or a mango matcha iced latte, and you could very well be in the streets of Tokyo.
Address: Shop 3/155 Franklin St, Melbourne VIC 3000
Hours: Mon-Sun 8am-10pm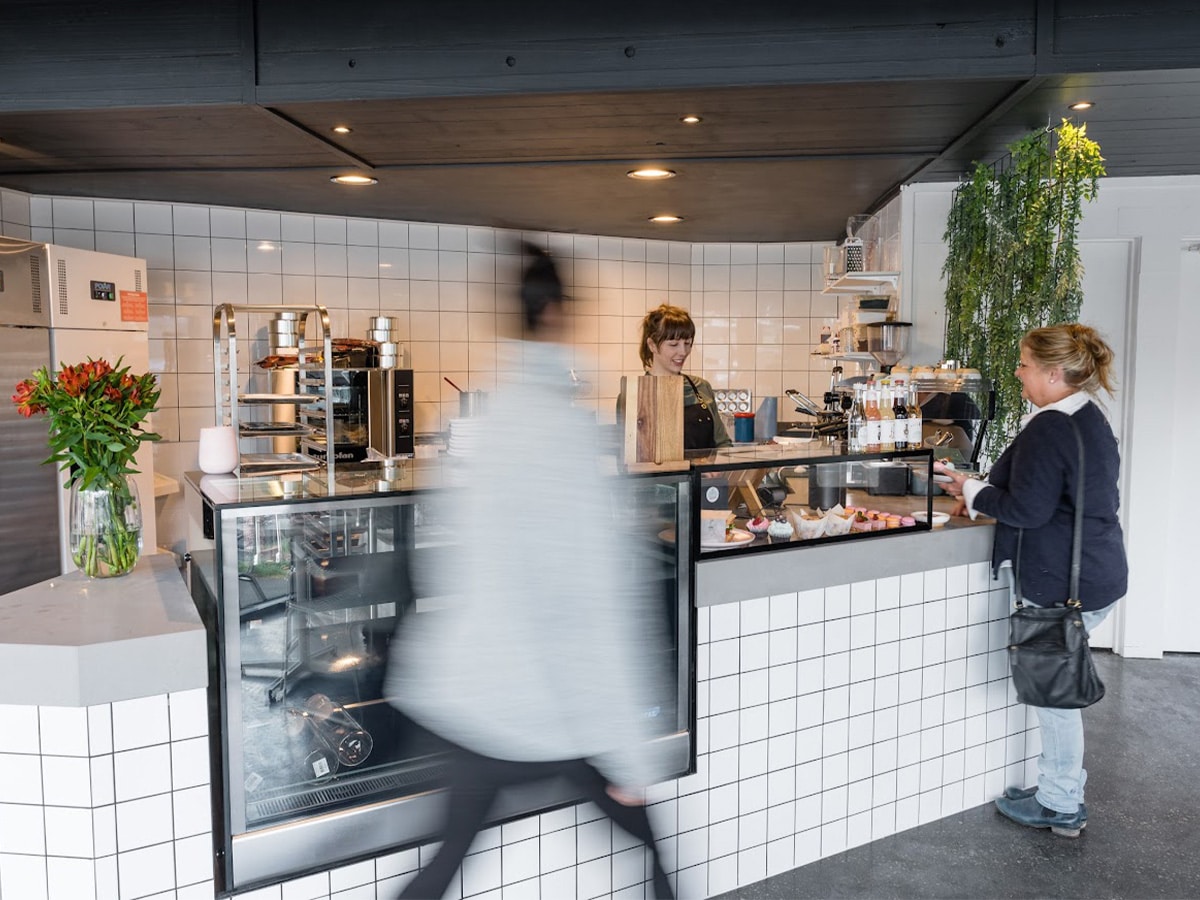 7. Tidbit Cakes
If you need a cake for a special occasion, whether it be a birthday or a wedding, Tidbit Cakes have got you sorted. Experts in creating bespoke, vegan cakes, they offer a range of beautiful handmade cakes for you to order. Just one peek at their Instagram was enough to convince us, their creations almost look too beautiful to eat!
Located in: Pacifica Business Park
Address: 8 Pacific Pl, Kilsyth VIC 3137
Hours: Fri 8am-3pm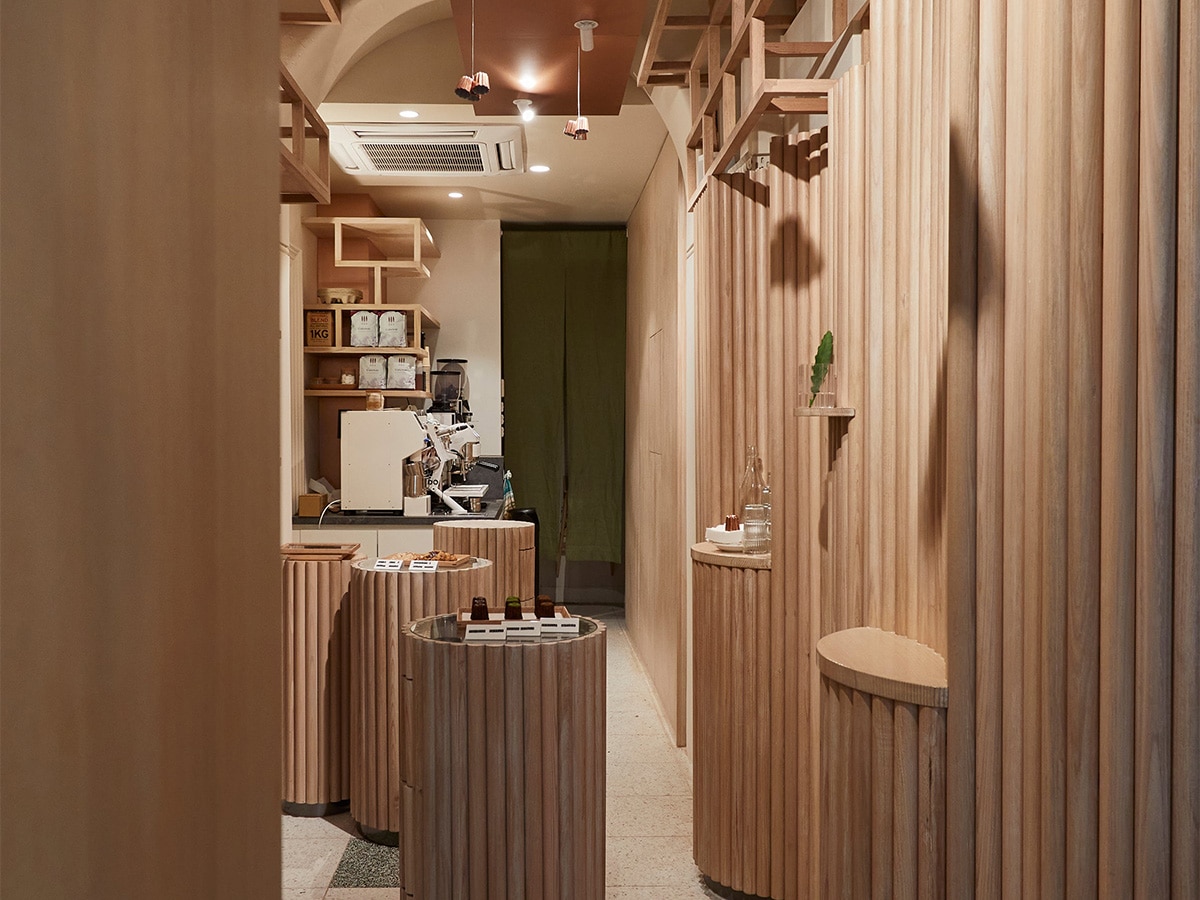 8. Kudo
Kudo is an artisan bakery and is loved by Melbourne locals and visitors alike, and we can see why. Husband and wife chef couple Felix Goodwin & Elena Nguyen use only local flour, indigenous grains, and the rituals of ancient bread-making. We're suckers for their evolving selection of gluten-free bread, sourdoughs and Danish-style seeded loaves as well as sweet treats like madeleines, cookies and canelés.
Located in: The Hotel Windsor
Address: 8 Little Collins St, Melbourne VIC 3000
Hours: Wed-Sun 9am-2:30pm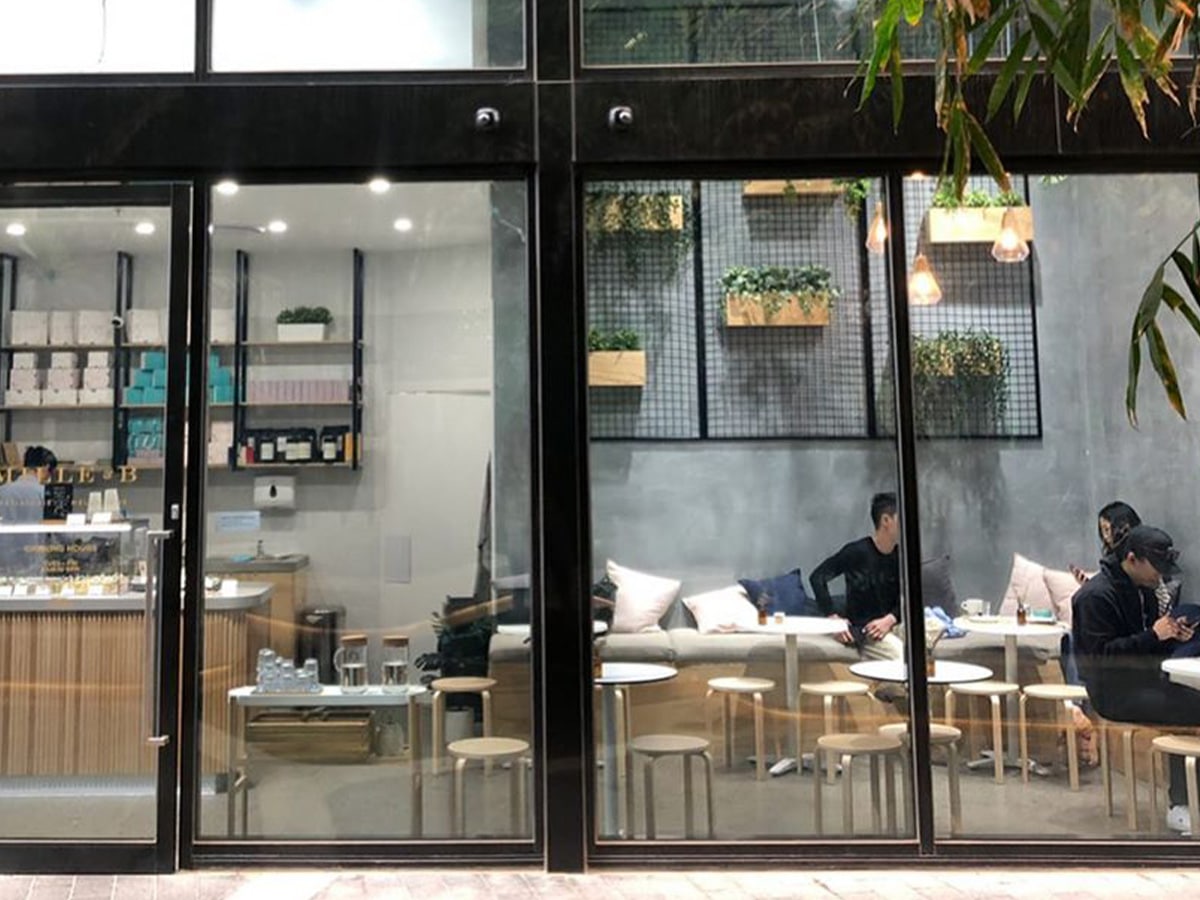 9. Millé and B
What could possibly be better than crepes and cakes? Combining them, of course! At Millé and B, each cake is constructed with twenty layers of delicate thin crepes, and each layer is filled with its own unique and delicious filling. They also bake plenty of other cakes and shortbreads, and on Saturdays, you can also grab yourself some Shokupan.
Address: shop 3, Level 3/28 Bouverie St, Carlton VIC 3053
Hours: Tue-Sun 10am-4pm
Phone: 0437 826 731
10. Sweet Canteen
Located right in the heart of the Melbourne CBD, Sweet Canteen is one of the best cake shops in Melbourne. They offer a refreshing mix of your favourite classics, like Portuguese tarts and strawberry sponge cake, as well as some exciting new sweets—think love-heart shaped tiramisu and strawberry cake with mini profiteroles plus seasonal fruits on top. Our suggestion? Try the mille feuille—the perfect balance of vanilla bean custard, light vanilla cream and puff pastry.
Located in: The Strand Melbourne
Address: shop 3/8 Driver Ln, Melbourne VIC 3000
Hours: Mon-Sun 12:30-7pm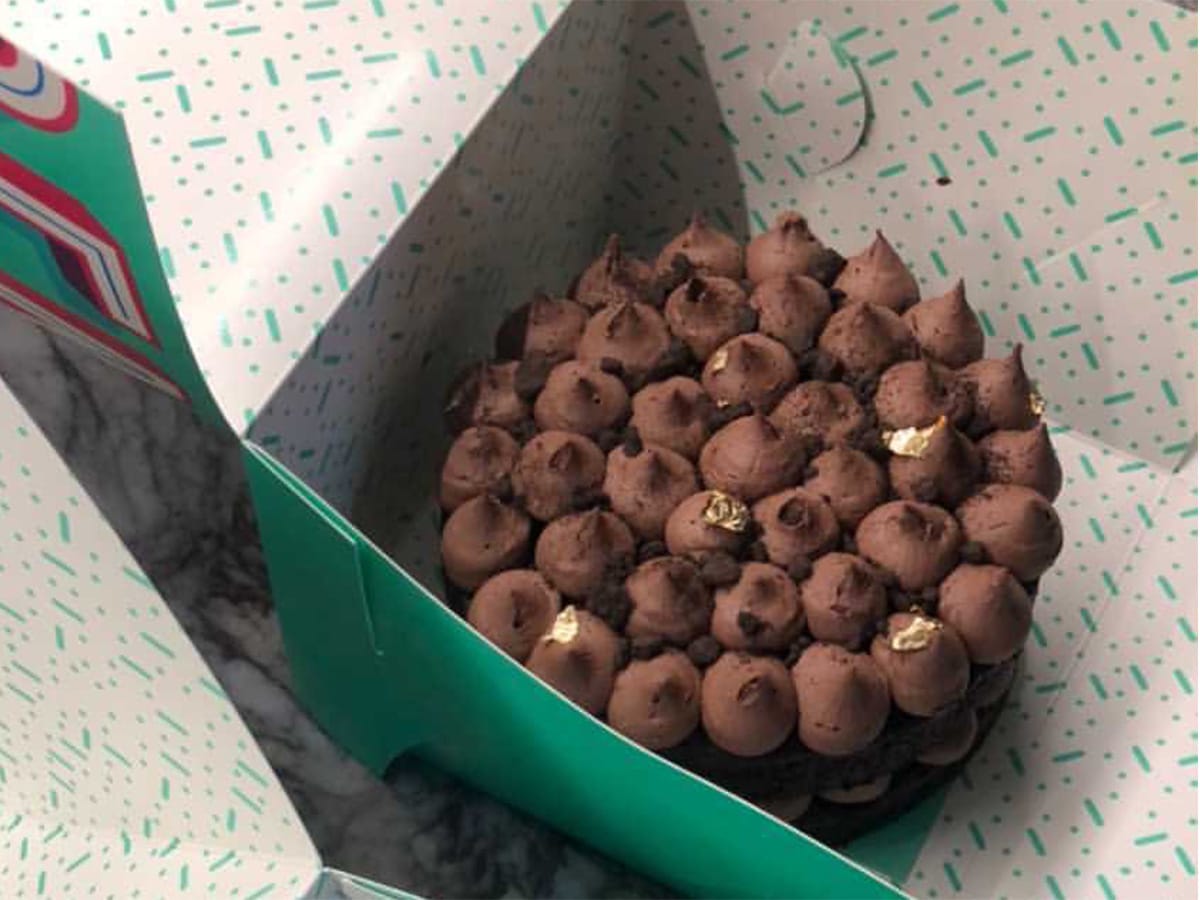 11. Cremorne Street Bakers
Chances are, you've seen Cremorne Street Bakers' baked goods at many of Melbourne's best cafes & grocery stores, and now you can order the same sweet goodies to have at home. Choose from a selection of cakes, brownies, lamingtons, savoury pies and many more—place your order online by 11 am for next-day delivery (up to 20 kilometres from Cremorne) to your home or business. They also offer gift hampers for the perfect, sweet, last-minute gift.
Address: 135 Cremorne St, Cremorne VIC 3121
Hours: Mon-Fri 8am-4pm, Sat 9am-12pm
Phone: (03) 9428 8341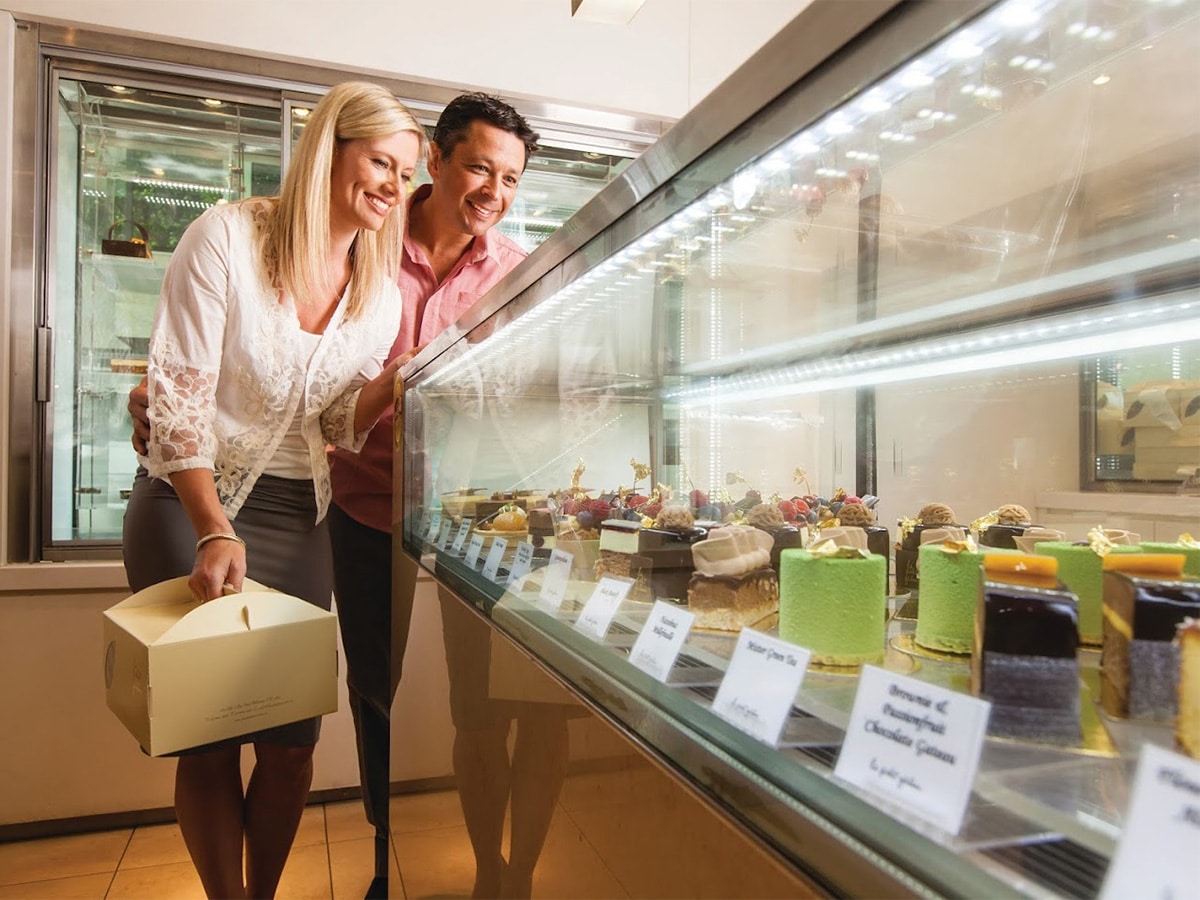 12. Le Petit Gateau
Cakes and tarts are the specialities at Le Petit Gateau, and there are no shortcuts being made here. Created on-site daily by a number of award-winning chefs, their creations use only original recipes, with something to suit every special occasion, birthday or celebration. Their cakes and tarts are known for their minimalist and contemporary feel, featuring fresh, distinctive flavours that everyone is bound to swoon over.
Address: 458 Little Collins St, Melbourne VIC 3000
Hours: Mon-Fri 8am-3pm
Phone: (03) 9944 8893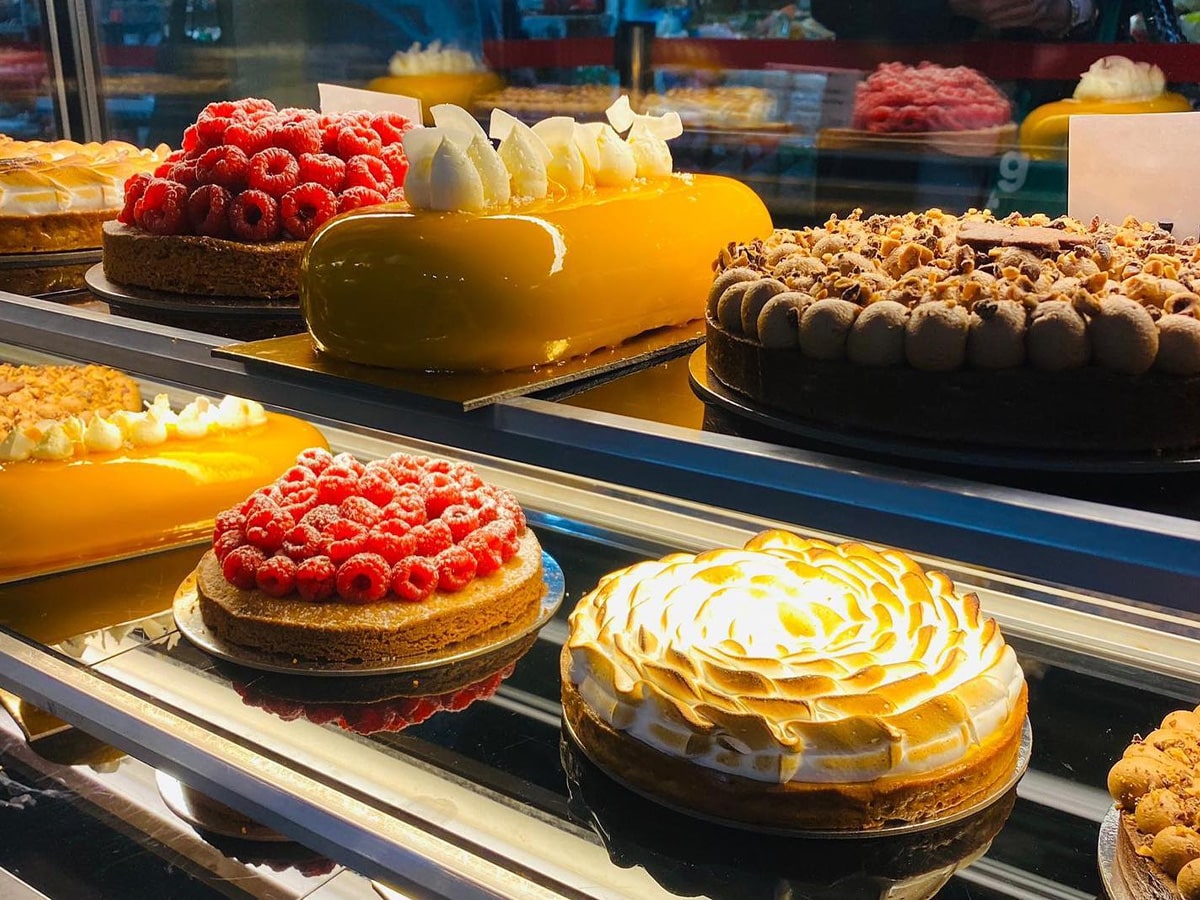 13. Agathé Patisserie
A classic French Patisserie serving up just what you'd expect to find from a corner store in the streets of Paris, Agathé Patisserie is the simple, unpretentious addition to the dessert scene that Melbourne needs. Choose from a lemon meringue tart, chocolate and raspberry cake, pear and chocolate tart and many more.
Located in: South Melbourne Market
Address: 322 Coventry St, South Melbourne VIC 3205
Hours: Wed & Fri-Sun 8am-4pm
Phone: 0403 222 573
Located in: Royal Arcade
Address: Shop 49A Royal Arcade, 3000 CBD, 335 Bourke St, Melbourne VIC 3004
Hours: Tue-Fri 8:30am-3pm, Sat-Sun 9:30am-4pm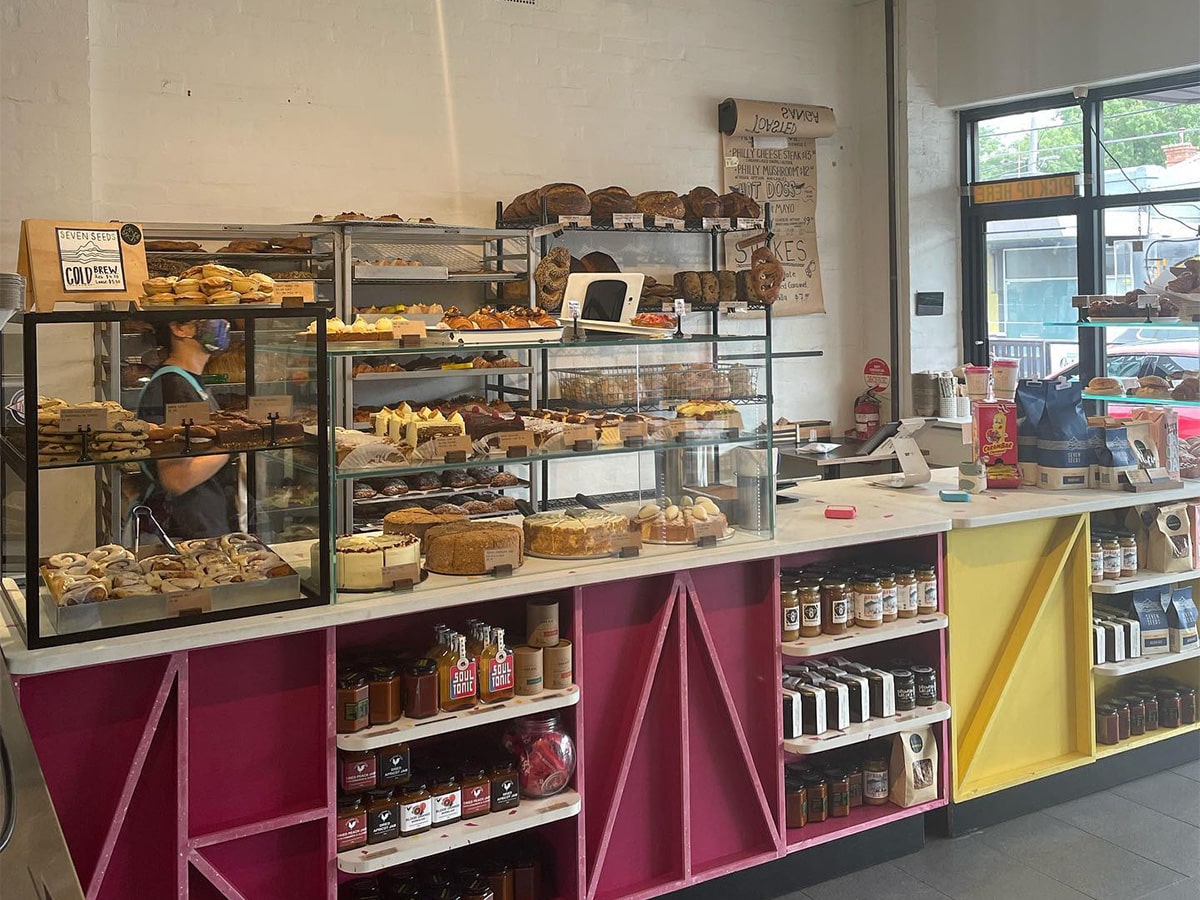 14. Candied Bakery
At Candied Bakery, you'll find instant and indulgent classics, some of which skew the line between cake and pie. That's certainly the case with the Red Velvet Cheesecake Pie, which features a crushed Oreo cookie crust and mounds of cream cheese frosting. Technicalities aside, we're calling it cake and one of the best cakes in Melbourne thanks to that magic number.
Address: 81A Hudsons Rd, Spotswood VIC 3015
Hours: Tue-Sun 7am-3:30pm
Phone: 0497 103 428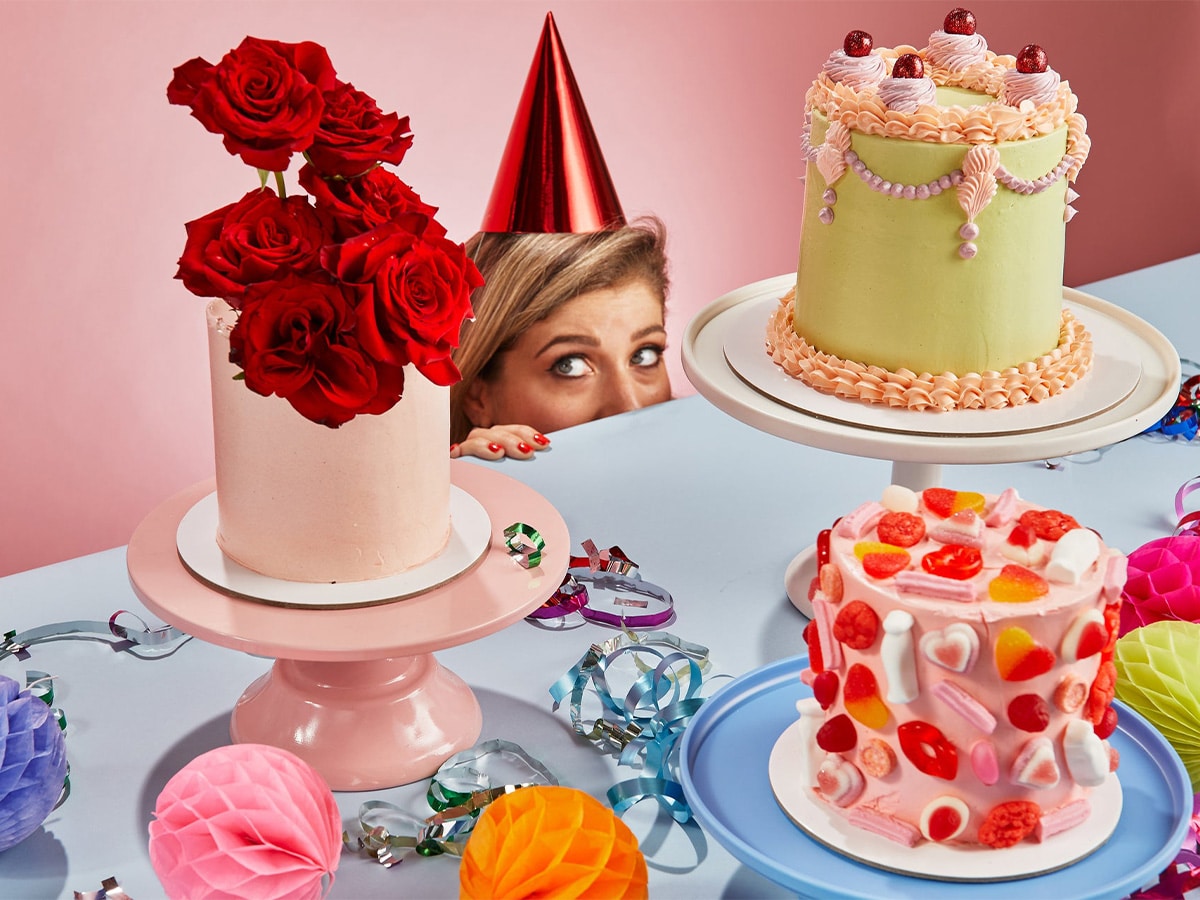 15. Miss Trixie Drinks Tea
Miss Trixie Drinks Tea was created by visionary Alice Bennett. A concept that was originally distributed as a blog, it was a way to show her family and friends her weekend baking. It turned into said family and friends drooling over her creations and phoning her at ridiculous hours of the night to satisfy their cravings. So, obviously, she started to box up her cakes and take them to the people who craved them. Starting Miss Trixie Drinks Tea, because you have to give the people what they want, and that does appear to be cake.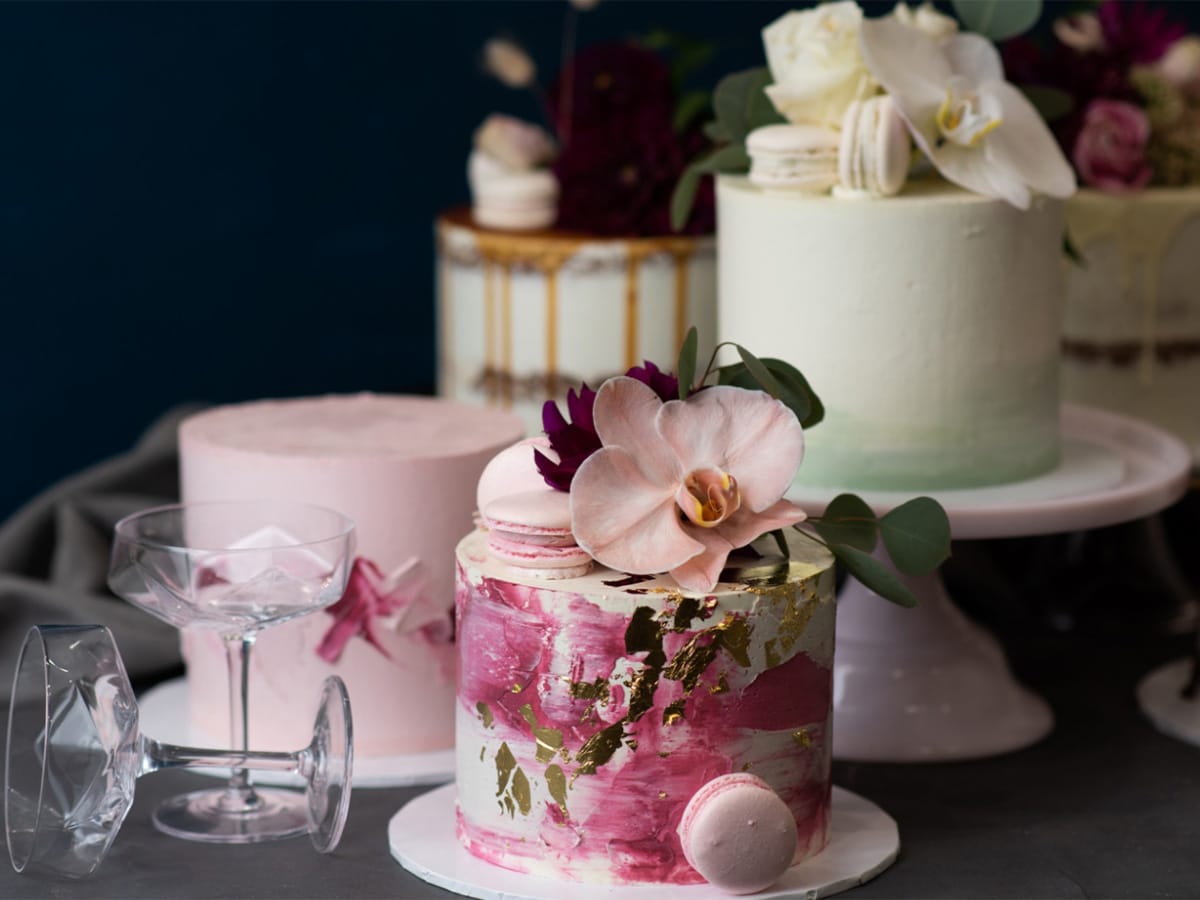 16. Ladybird Cakes
If the occasion calls for cake, then you best call this Melbourne cake shop. Not only do they make everything—and we mean everything—from scratch using local ingredients, but each custom creation must be seen to be believed. Large cakes are the name of the game and most of the ordering is done online or by phone, but there's also a café-style retail store where you can grab a delicious slice and a hot cup of coffee.
Address: 564 Glen Huntly Rd, Elsternwick VIC 3185
Phone: (03) 9063 2000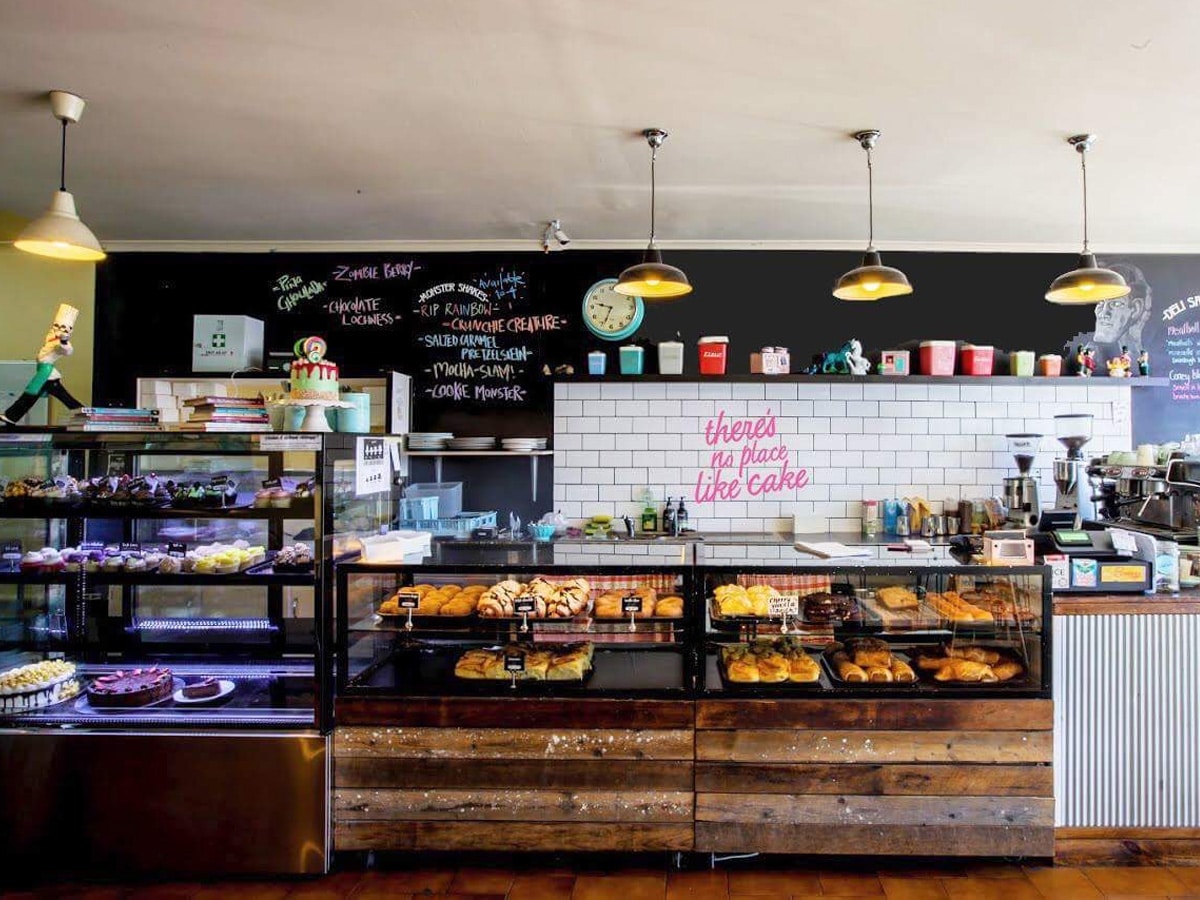 17. Mister Nice Guy's Bakeshop
Some dessert lovers might see terms like "vegan" or "allergy-friendly" and run for the hills, but they'd be missing out on one of the best Melbourne cake shops. From their custom birthday cakes to their decadent cinnamon buns to anything in between, Mister Nice Guys delivers textures and flavours so satisfying that eggs and dairy will start to seem downright superfluous.
Address: 151 Union Rd, Ascot Vale VIC 3032
Hours: Mon-Fri 9am-3pm, Sat 8am-2pm
Phone: 0404 191 130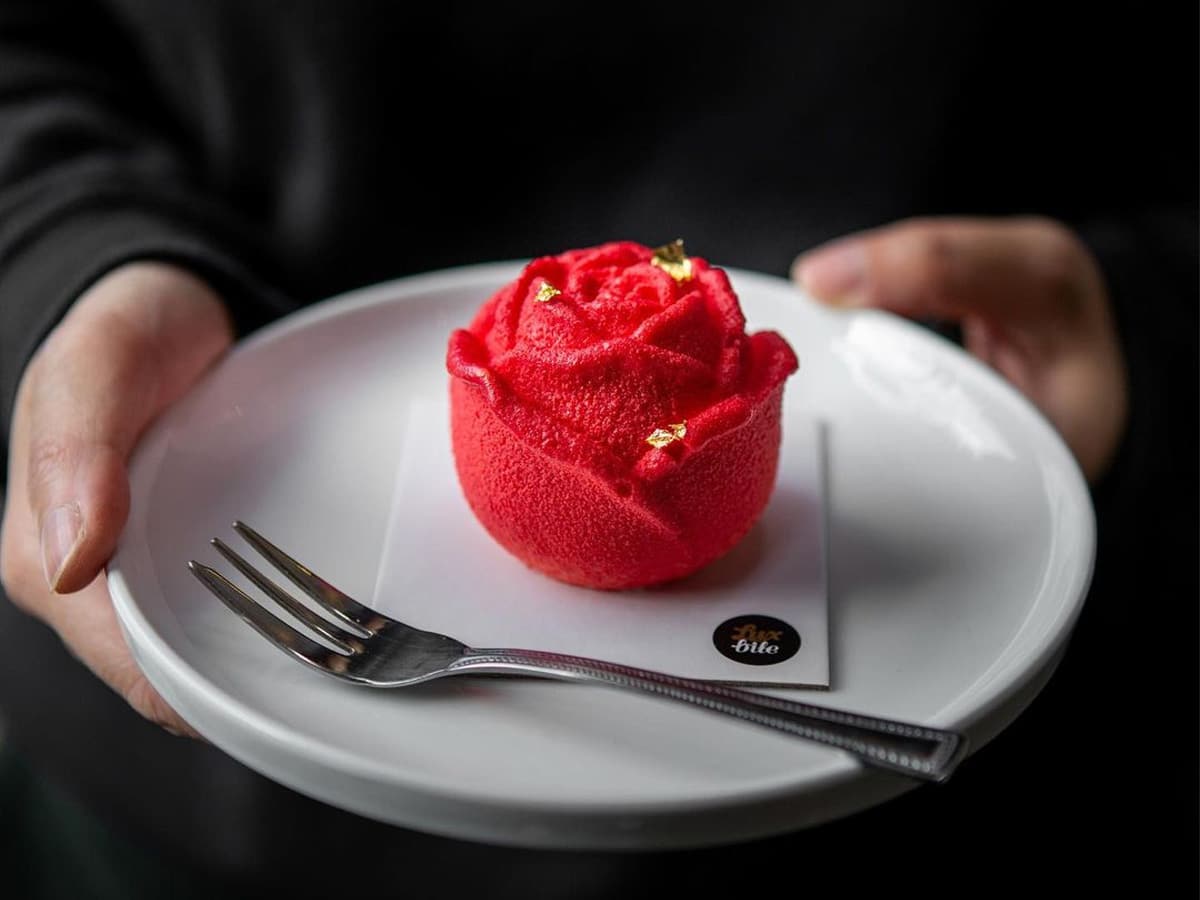 18. LuxBite
Striking a perfect balance between French technique and Asian influence, LuxBite delivers flavours and textures that Melbournites won't find elsewhere. If you're going full cake, check out Endless Love, which packs lychee ganache, rose cream, lychees, and raspberries between two discs of baked meringue. Then we have the famous Lolly Bag cake, an opera-style matcha cheesecake that incorporates all kinds of wild ingredients. The playful possibilities are as endless as they seem.
Address: 38 Toorak Rd, South Yarra VIC 3141
Hours: Mon-Sun 10am-6pm
Phone: (03) 9867 5888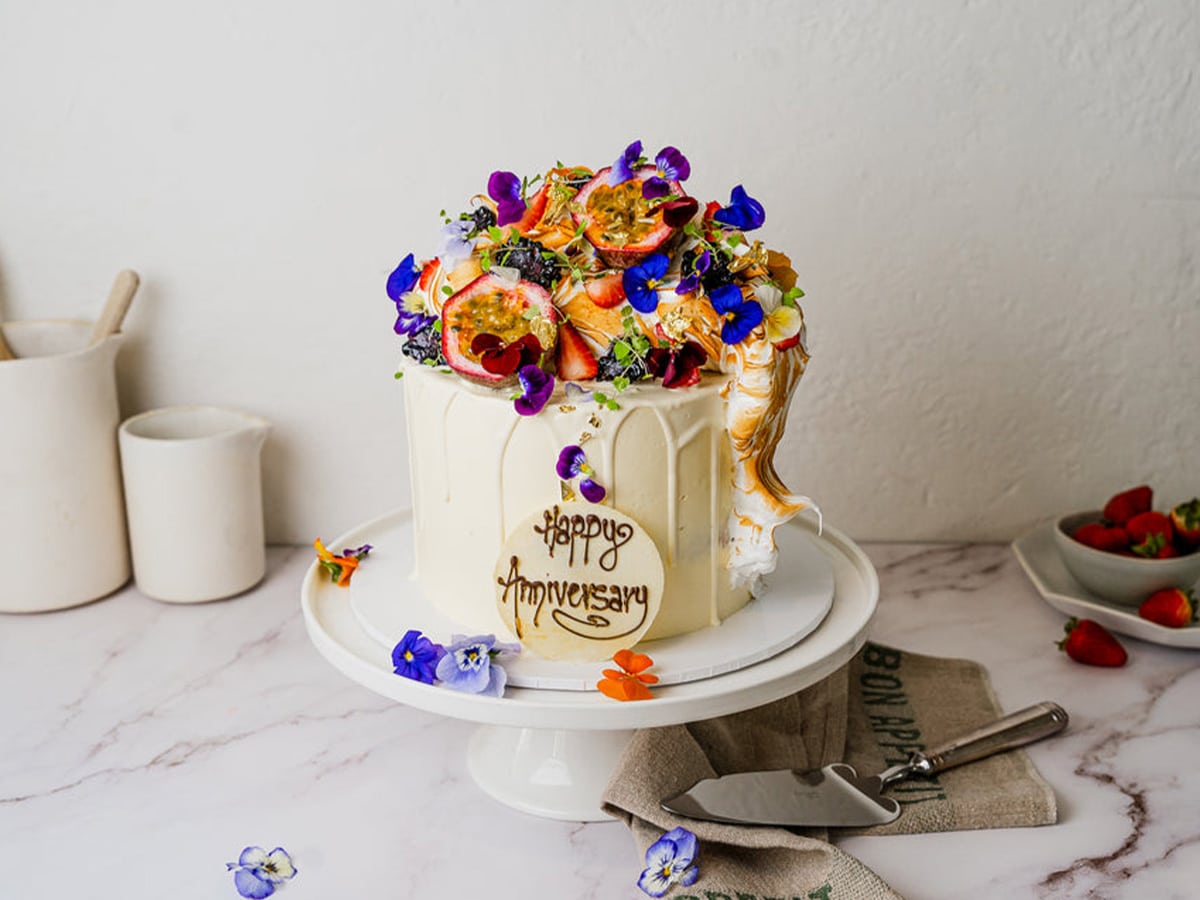 19. Millstone
Making everything in-house, this Malvern-based bakery remains best known for its French-inspired pastries and special-order cakes. Speaking of special order cakes, behold the mighty Lamington, which tops off layers of vanilla butter cake, chocolate buttercream, and strawberry jam with Italian meringue, melted chocolate, fresh fruit, edible flowers, shredded coconut, and gold leaf. Yum.
Address: 10A Claremont Ave, Malvern VIC 3144
Hours: Mon-Fri 7am-3pm, Sat-Sun 8am-3pm
Phone: (03) 7038 0645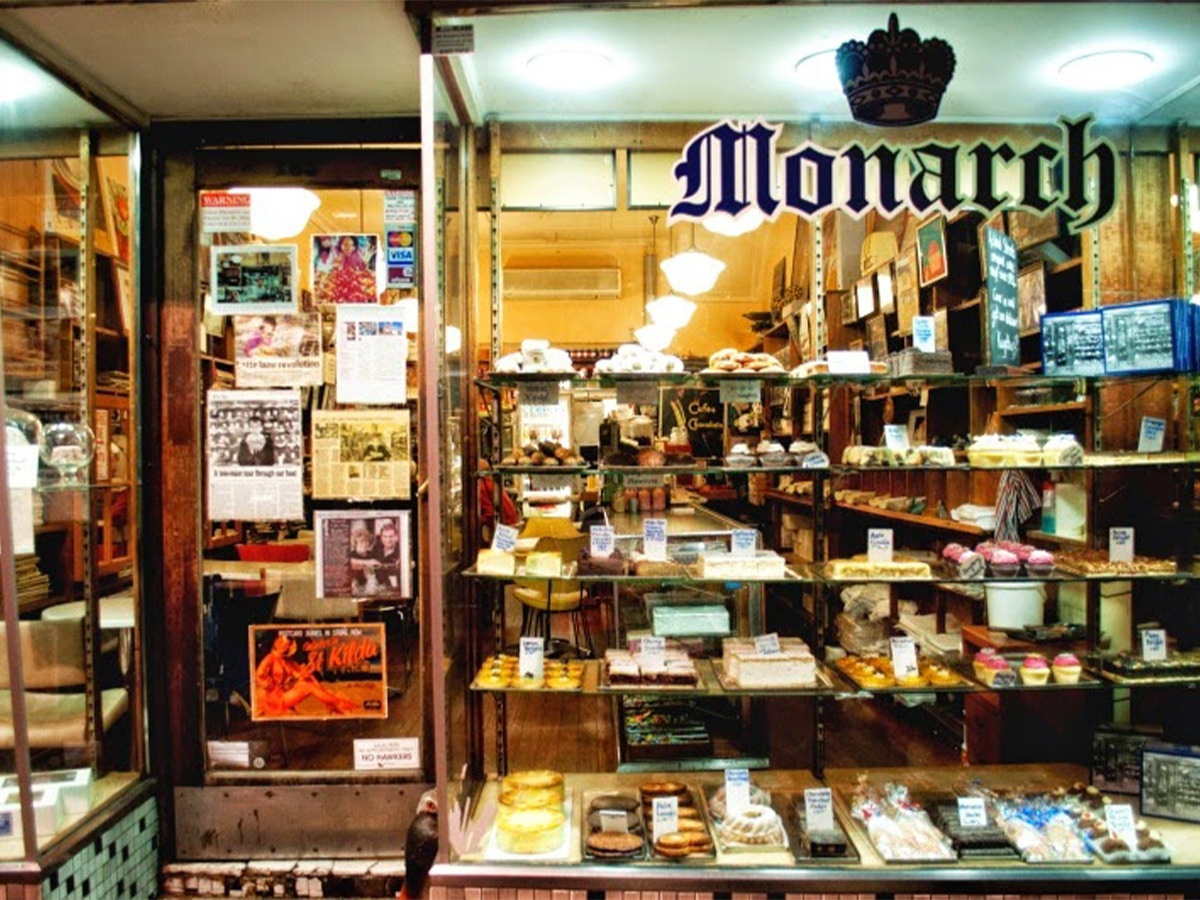 20. Monarch Cakes
Monarch Cakes know a thing or two about making the best cakes in Melbourne. After all, they've been in the baking business for over 80 years. In fact, many of the recipes originated from the original shop in Poland where they were brought to Australia, being used here ever since. In the past, a cake was made from fresh, raw ingredients such as butter, flour, eggs, and sugar. Today many have sacrificed that old-fashioned flavour in order to bake more quickly and cheaply. Monarch Cakes would never dream of doing such a thing! Highlights include the Chocolate Kooglhoupf and 100-year-old baked cheesecake.
Address: 103 Acland St, St Kilda VIC 3182
Hours: Mon-Sun 9am-6:30pm
Phone: (03) 9534 2972
How Man of Many Chose the Best Cake Shops in Melbourne
Choosing the best cakes in Melbourne is easy, who wouldn't want to dedicate extensive research to the world of sweet treats? With that being said, Man of Many has taken into account a few factors when putting together our list. These include flavour first and foremost, but also the design of the cake, the range of cakes on offer from the shop, and the authenticity of the cakes themselves. The price point is a consideration, but we also realise authentic patisserie requires generational talent, so we're not going out of our way to exclude the expensive cakes in Melbourne. Let's take a closer look!
Melbourne Cake Shop FAQs
What are Melbourne's best cake shops?
Some of the best cake shops and patisseries in Melbourne are Beatrix, Le Petit Gâteau, Agathé Patisserie, Mister Nice Guys, Bibelot, Miss Ladybird Cakes, LuxBite, Proof Bakehouse, and others.
Where can you get a birthday cake in Melbourne?
In Melbourne, some of the best places to get a birthday cake are Bibelot, Burch & Purchese Sweet Studio, Proof Bakehouse, Mister Nice Guys, Tidbit Cakes, and Sticky Fingers.
Where can you get a wedding cake in Melbourne?
Some of the best places to buy a wedding cake in Melbourne are Tidbit Cakes, Sticky Fingers, Mill and Bakery, and Miss Ladybird Cakes.
You'll also like:
---
Featured Video from Man of Many