14 Best Cake Shops in Melbourne
Offering a full spectrum of flavours, forms, styles, and techniques, the Melbourne cake shop experience leaves precious little to be desired. From Richmond to South Yarra to the Melbourne CBD, cake shops, bakeries, and patisserie are steady in supply and packed full of the good stuff. And by "good stuff," we don't just mean cake, but fresh-baked breads, decadent pastries, chocolates, and delicious hot coffee and tea as well.
Of course, you didn't come here looking for croissants or muffins; you came here looking for the best cakes in Melbourne. Trust us when we say we have you covered. Presenting Melbourne's best cake shops along with some of their greatest hits.
1. Beatrix Bakes
One of Melbourne's top cake makers goes by the name of Natalie Paull and she runs this popular corner bakery, where the selections change each day. Beat the crowd and you might be able to score a slice of Paull's legendary sour cream chocolate cake, which many say is the best chocolate cake in all of Melbourne. No matter what you order here, it's going to be purposefully basic and utterly fantastic.
Known for: chocolate sour cream layer cake, red velvet cake, pistachio and lemon curd cake, Bakewell tart, brown butter banana lamingtons
Address: 688 Queensberry St, North Melbourne VIC 3051
Phone: +61 403 698 836
Trading Hours: Tue-Sat 9am-2pm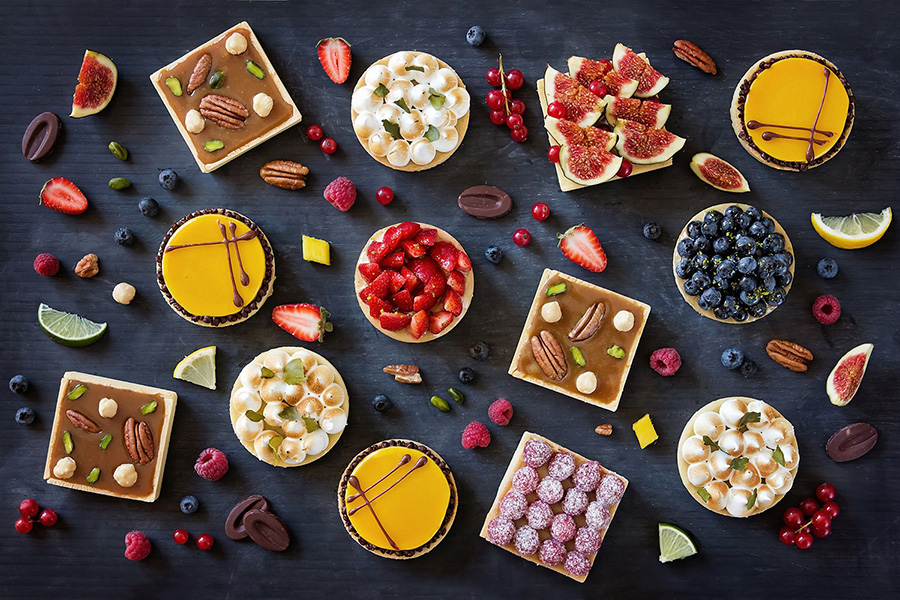 2. Le Petit Gâteau
Culling from the French tradition, this modern patisserie is arguably the best cake shop in Melbourne's CBD. Technique reigns supreme in these parts with the eye-popping visuals and decadent flavours to show for it. Choose from amongst a variety of exquisite cakes and don't forget to snap a pic for Instagram before diving in.
Known for: Madame Green Tea Cake, black forest cake, hazelnut mille feuille
Address: 458 Little Collins St, Melbourne VIC 3000
Phone: +61 3 9944 8893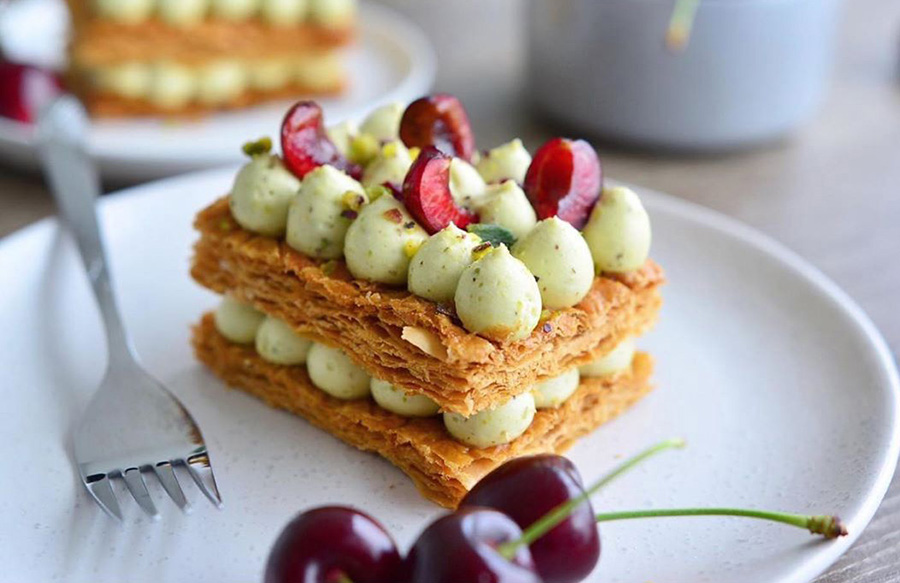 3. Agathé Patisserie
Still craving the French experience? Then head over to this acclaimed patisserie at South Melbourne market or to its sister location in the Royal Arcade. Yes, you'll find some unique and delicious Melbourne cakes, but you'll also find the city's (possibly the continent's) best croissants.
Known for: regular croissants, special edition croissants
Address: Shop 49A Royal Arcade, 3000 CBD, 335 Bourke St, Melbourne VIC 3004, Australia
Phone: +61 403 222 573
Trading Hours: Tue-Thu 8am-3pm
Address: 322 Coventry St, South Melbourne VIC 3205, Australia
Phone: +61 403 222 573
Trading Hours: Wed-Sun 8am-4pm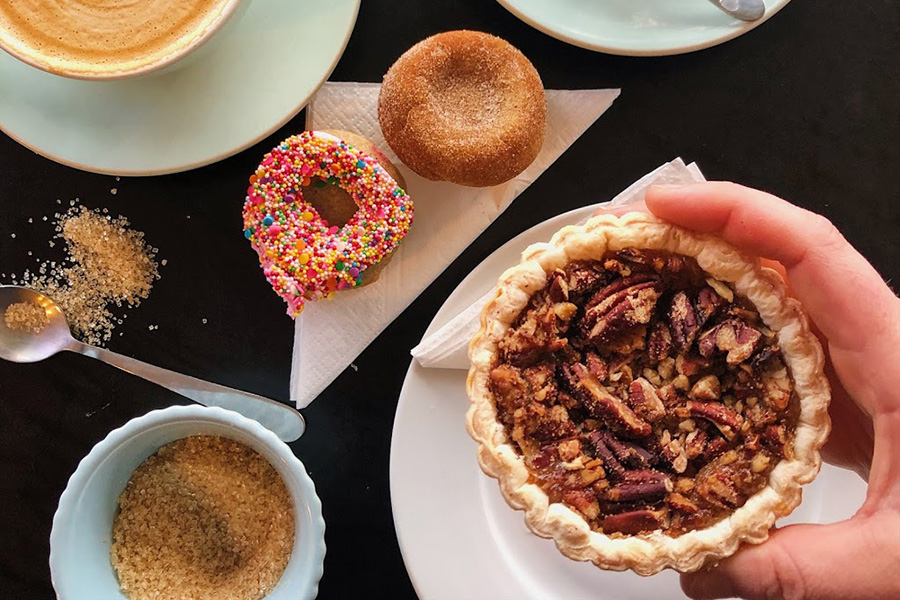 4. Mister Nice Guys
Some dessert-lovers might see terms like "vegan" or "allergy-friendly" and run for the hills, but they'd be missing out on one of the best Melbourne cake shops. From their custom birthday cakes to their decadent cinnamon buns to anything in between, Mister Nice Guys delivers textures and flavours so satisfying that eggs and dairy will start to seem downright superfluous.
Known for: vegan (and allergy-friendly) desserts, including cupcakes, doughnuts, custom cakes, and cinnamon buns
Address: 151 Union Rd, Ascot Vale VIC 3032
Phone: +61 404 191 130
Trading Hours: Mon-Fri 9am-4pm, Sat-Sun 8am-3pm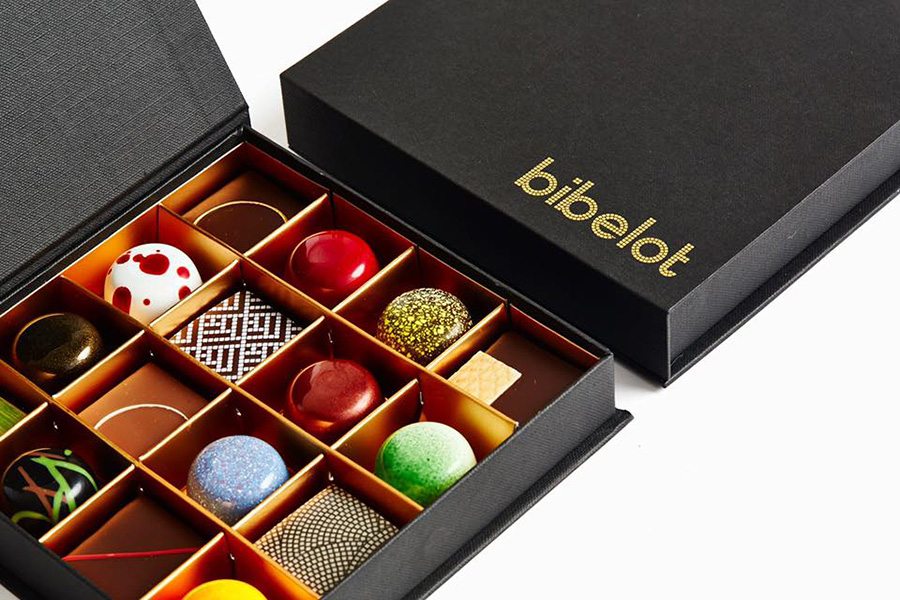 5. Bibelot
It's love at first sight when you enter this South Melbourne patisserie, where lavish desserts shine like works of art from within their glass displays. Penetrate the rich frosting to find a bounty of luscious layers, flavours, and textures, the kind of which will ignite every last taste bud. While you can do no wrong at Bibelot, previous guests will swear that you simply must try the Hazelnut Praline Crunch Cake. This is also one of Melbourne's best birthday cake shops for fancy people.
Known for: Hazelnut Praline Crunch Cake, petit gateaux in various flavours
Address: 285-287 Coventry St, South Melbourne VIC 3205
Phone: +61 3 9690 2688
Trading Hours: Mon 12pm-6pm, Tue-Fri & Sun 10am-6pm, Sat 10am-10pm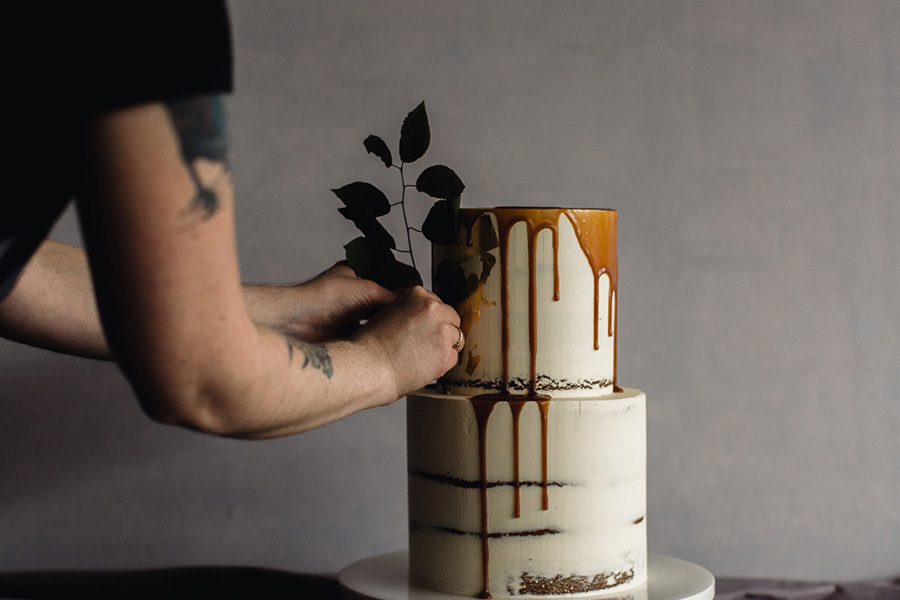 6. Miss Ladybird Cakes
If the occasion calls for cake, then you best call this Melbourne cake shop. Not only do they make everything—and we mean everything—from scratch using local ingredients, but each custom creation must be seen to be believed. Large cakes are the name of the game and most of the ordering is down online or by phone, but there's also a café-style retail store where you can grab a delicious slice and a hot cup of coffee.
Known for: custom cakes, buttercream iced cakes, cupcakes, 'naked' cakes with floral arrangements
Address: 1/262 Glen Eira Rd, Elsternwick VIC 3185
Phone: +61 416 216 314
Trading Hours: Wed-Sat 8:30am-2:30pm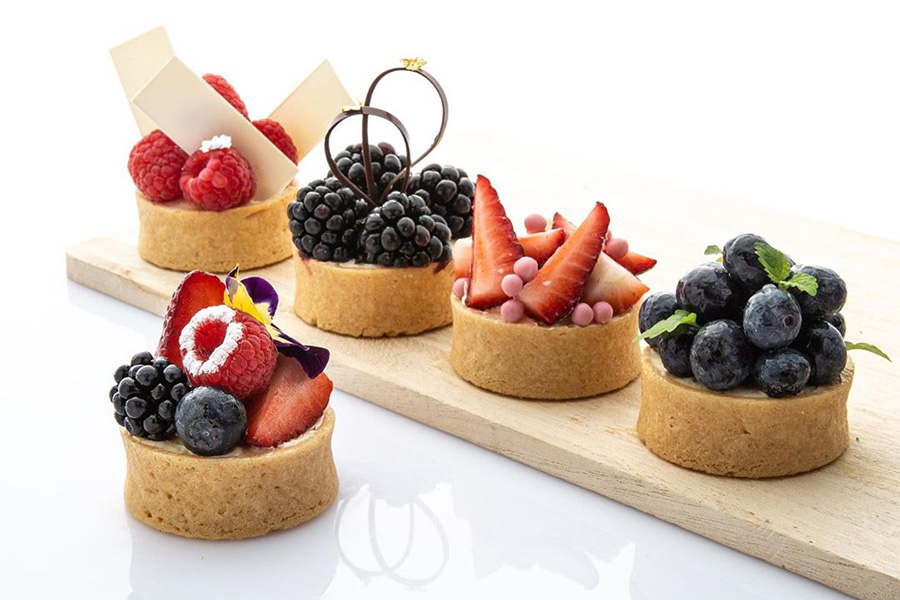 7. LuxBite
Striking a perfect balance between French technique and Asian influence, LuxBite delivers flavours and textures that Melbournites won't find elsewhere. If you're going full cake, check out the Endless Love, which packs lychee ganache, rose cream, lychees, and raspberries between two discs of baked meringue. Then we have the famous Lolly Bag cake, an opera-style matcha cheesecake that incorporates all kinds of wild ingredients. The playful possibilities are as endless as they seem.
Known for: Lolly Bag Cake, Kuma tart, various creative takes on traditional French desserts
Address: 38 Toorak Rd, South Yarra VIC 3141
Phone: +61 3 9867 5888
Trading Hours: Mon-Sun 10am-5pm
Address: 28 Katherine Pl, Melbourne VIC 3000
Phone: +61 3 9629 9662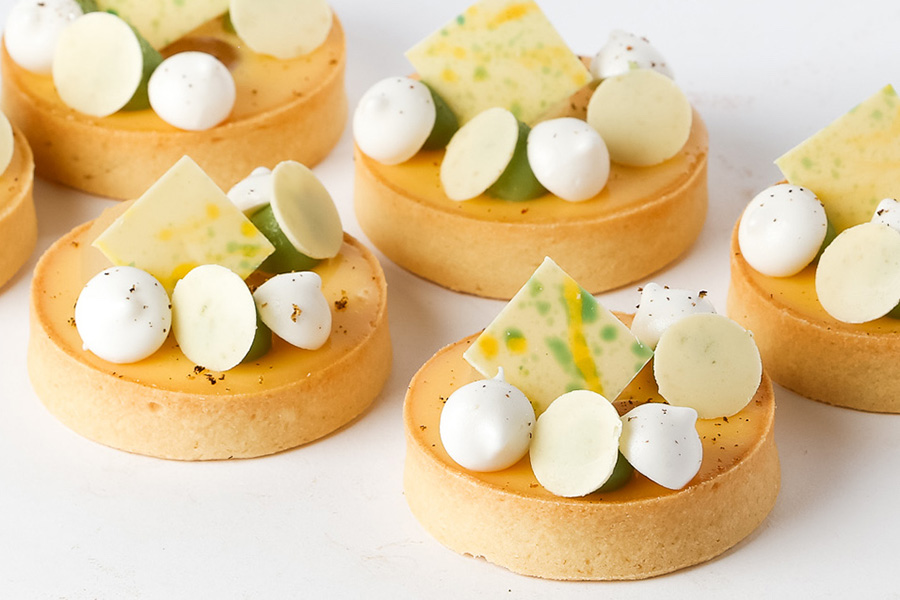 8. Burch & Purchese Sweet Studio
A Melbourne dessert institution if there ever was one, Burch & Purchese churns out bespoke chocolates, small-batch jams, birthday cakes, cookies, tarts, and anything else that might satisfy your sweet tooth. Their mirror-glazed cakes are the stuff of local legend and the Explosive Raspberry Milk Chocolate Cake, in particular, packs in more layers than a James Joyce novel.
Known for: mirror-glazed cakes, tarts, chocolates, cookies
Address: 647 Chapel St, South Yarra VIC 3141
Phone: +61 3 9827 7060
Trading Hours: Tue-Sat 8:30am-5:30pm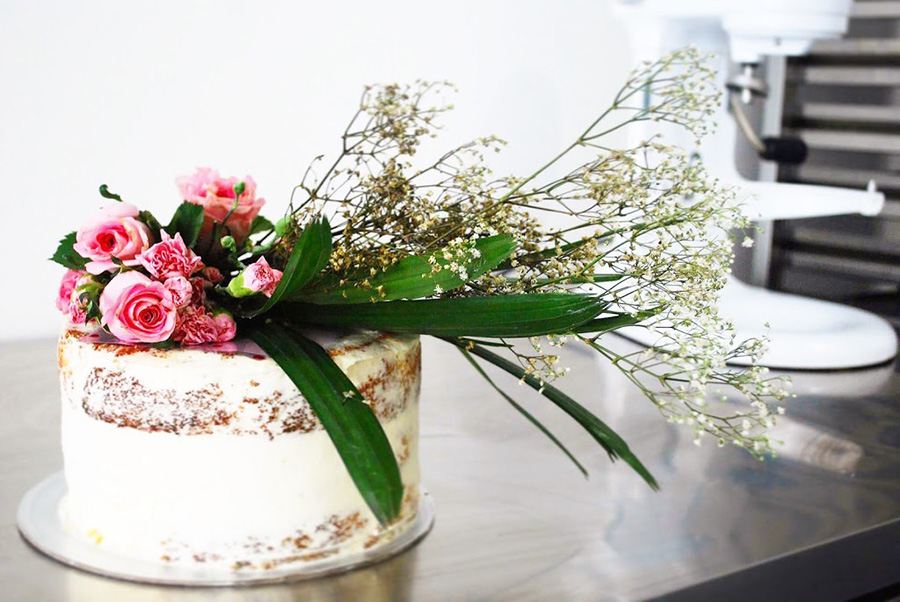 9. Proof Bakehouse
The proof is in the pudding, as they like to say at this beloved Melbourne bakery. As it turns out, the proof is also in the cake, cookie, brownie, cupcake, tart, and pie, amongst other things. Innovation and creativity are a big part of the process, leading to lip-smacking crowd-pleasers like the marshmallow layer cake and almond ganache tort. An online portal makes ordering each cake a breeze so hit it up before the next birthday party.
Known for: marshmallow layer cake, almond ganache tort, red velvet Nutella tart, Tim Tam brownie
Address: 185 Bridge Rd, Richmond VIC 3121
Phone: +61 401 586 612
Trading Hours: Tue-Fri 8am-3:30pm, Sat 9am-4pm, Sun 10am-3pm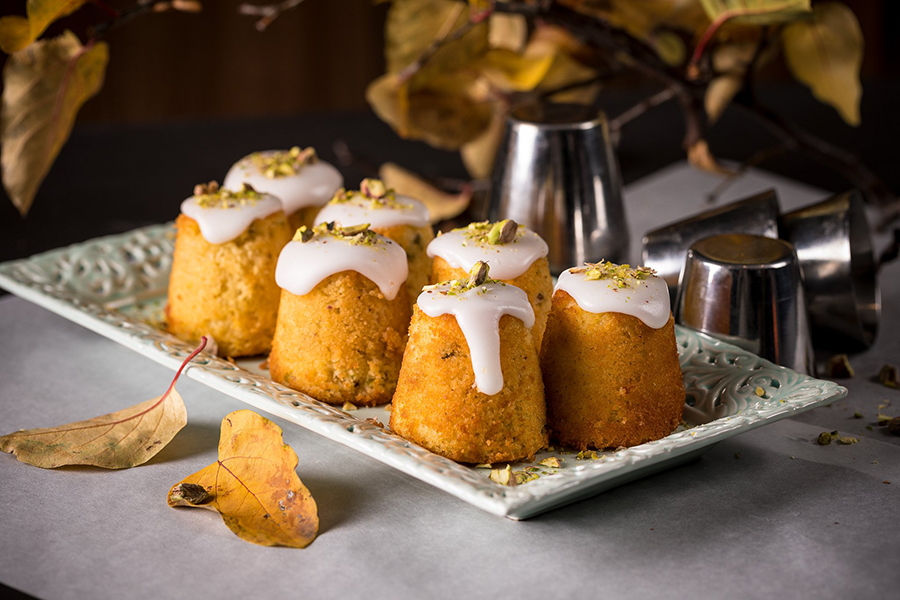 10. Cremorne Street Bakers
Here's a Melbourne cake shop so reliable that a slew of other bakeries and cafés stock their product. As such, there's a good chance you've tried something from these classic cake makers without even knowing it. Your best bet is to pop into the Cremone store just to be sure. Expect to find everything you could possibly ask for and then some.
Known for: cakes, tarts, cookies, meringues, and anything else you can think of
Address: 135 Cremorne St, Cremorne VIC 3121
Phone: +61 3 9428 8341
Trading Hours: Mon-Fri 8am-4pm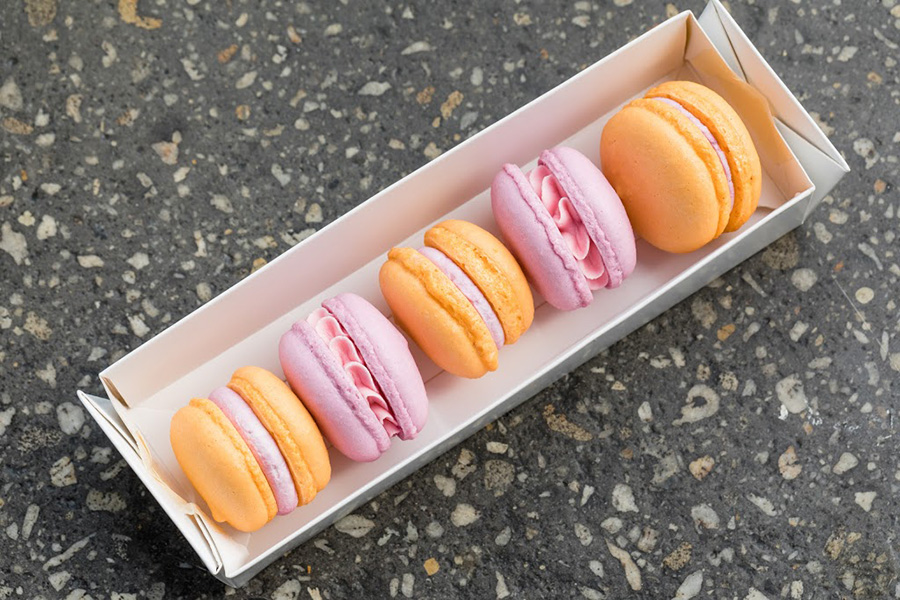 11. Tidbit Cakes
Located in Richmond, this bakery and patisserie specialises in bespoke wedding cakes and other large cakes. It's all 100% vegan and 100% delicious, hence the legion of rave reviews. If there's no wedding or birthday to speak of, you can still hit up the store for raw cake slices along with other choice delicacies.
Known for: bespoke vegan cakes, raw cakes, macarons, cupcakes
Address: 255 Mary St, Richmond VIC 3121
Phone: +61 434 872 867
Trading Hours: Mon-Fri 8am-3pm, Sat 9am-3pm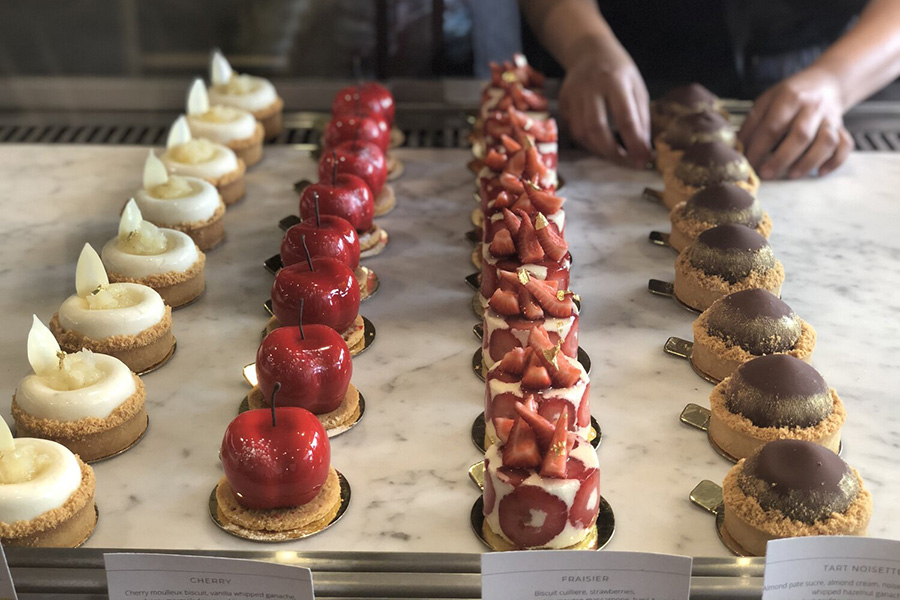 12. Millstone
Making everything in-house, this Malvern-based bakery remains best-known for its French-inspired pastries and special order cakes. Speaking of special order cakes, behold the mighty Lamington, which tops off layers of vanilla butter cake, chocolate buttercream, and strawberry jam with Italian meringue, melted chocolate, fresh fruit, edible flowers, shredded coconut, and gold leaf. Yum.
Known for: European-style pastries, special order cakes
Address: 10A Claremont Ave, Malvern VIC 3144
Phone: +61 3 9509 0789
Trading Hours: Mon-Fri 7am-3:30pm, Sat-Sun 8am-4pm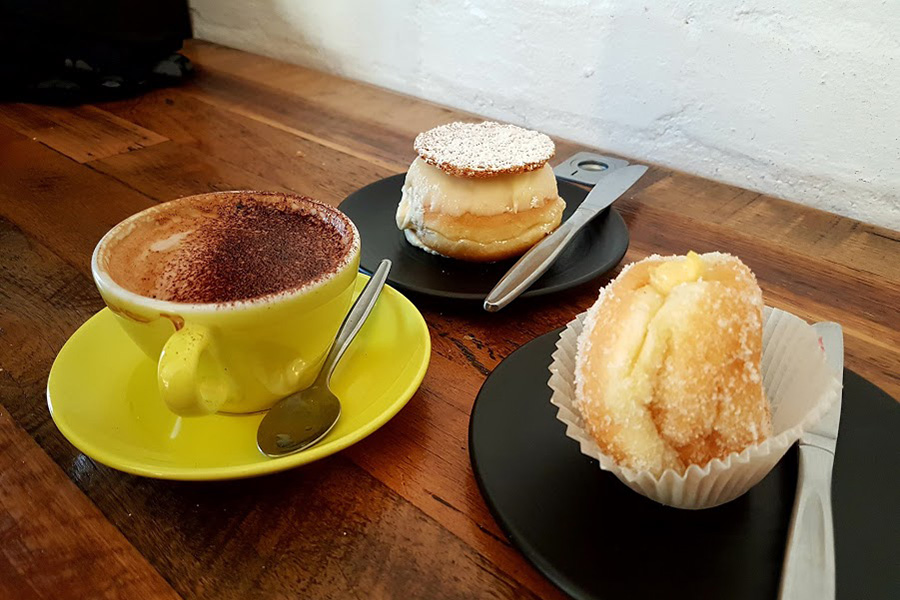 13. Candied Bakery
At Candied Bakery, you'll find instant and indulgent classics, some of which skew the line between cake and pie. That's certainly the case with the Red Velvet Cheesecake Pie, which features a crushed Oreo cookie crust and mounds of cream cheese frosting. Technicalities aside, we're calling it cake and one of the best cakes in Melbourne at that!
Known for: Red Velvet Cheesecake Pie, Flourless Orange and Almond Cake, Banoffee Pie, pecan pie
Address: 81A Hudsons Rd, Spotswood VIC 3015
Phone: +61 3 9391 1335
Trading Hours: Tue-Sat 7am-4pm, Sun 7:30am-4pm

14. Sticky Fingers
An online operation with a catchy name, Sticky Fingers comes to us from Melbourne cake maker Hayley McKee. Her impressive wedding cakes are layered with goodness, visually spectacular, priced on the higher end, and worth every penny. This might not be a Melbourne cake shop in the traditional sense, but your wedding or birthday guests will be glad we included it.
Known for: Honey for Ray Cake, signature creations, custom wedding cakes
Address: 23 Pelican St, Surry Hills NSW 2010
Trading Hours: Mon-Fri 7am-2pm, Sat 7:30am-2pm, Sun 8am-2pm
Phone: (02) 8384 8535
You'll also like:
16 Best Yum Cha Restaurants in Melbourne
11 Best Mexican Restaurants in Melbourne
14 Best Wine Bars in Melbourne
General FAQ
What are Melbourne's best cake shops?
Some of the best cake shops and patisseries in Melbourne are Beatrix, Le Petit Gâteau, Agathé Patisserie, Mister Nice Guys, Bibelot, Miss Ladybird Cakes, LuxBite, Proof Bakehouse, and others.
Where can you get a birthday cake in Melbourne?
In Melbourne, some of the best places to get a birthday cake are Bibelot, Burch & Purchese Sweet Studio, Proof Bakehouse, Mister Nice Guys, Tidbit Cakes, and Sticky Fingers.
Where can you get a wedding cake in Melbourne?
Some of the best places to buy a wedding cake in Melbourne are Tidbit Cakes, Sticky Fingers, Mill and Bakery, and Miss Ladybird Cakes.