7 Best Poke Bowls in Melbourne
Poke restaurants are popping up faster than anything and are becoming a real favourite on Australian menus. So what's it all about and why is it so trendy? Hailing all the way from Hawaii, poke meaning "to cut into pieces", usually consists of cubed raw fish that's sometimes marinated, served on a bed of rice and topped with delicious trappings and zesty sauces that tie it all together. The food is so versatile and customisable, plus it's fast, it's easy and most importantly of all, it tastes heavenly while being healthy too. Packed with omega 3 fats, veggies with minimally processed carbs, it's a no-brainer when you're watching your weight. Sound good? Well, check out this list of the best spots to grab a poke bowl in Melbourne.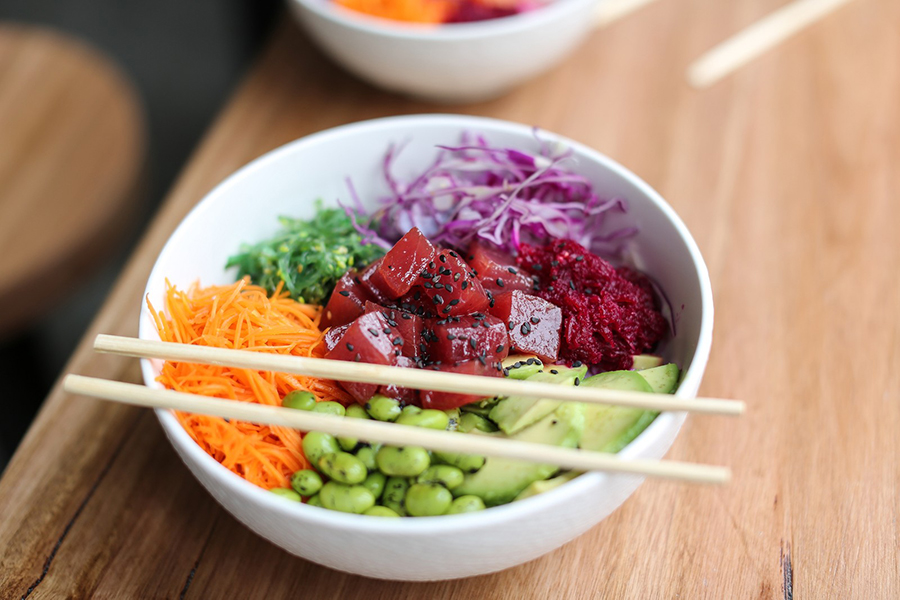 1. Poke Me South Yarra
Poke Me in South Yarra attracts a steady stream of customers, so they must be doing something right. The base options are great with green tea soba noodles, Asian slaw, turmeric quinoa and more. Add a protein to that from tuna, chicken, Tasmanian salmon, tofu or veggies. Top it off with 4-5 toppings and select a delicious sauce or dressing and you're good to go. All produce is locally sourced and is prepared right in front of you.
Address: 180 Toorak Road, South Yarra VIC 3141
Phone: +61 458 465 863
Opening Hours: 11am – 8.30pm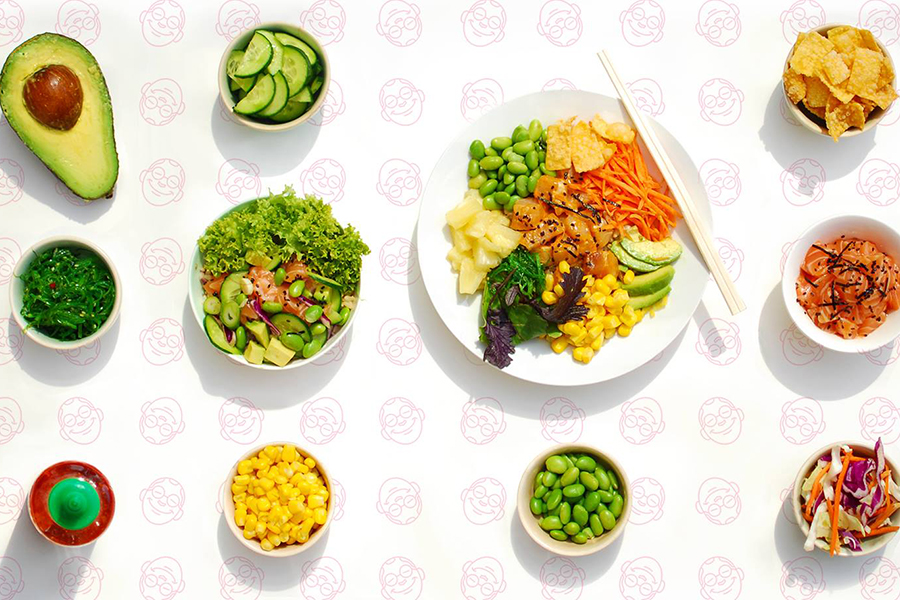 2. The Poke Man
For a poke bowl to knock your socks off, check out The Poke Man. Combining the freshest salmon and tuna with their secret house marinade, then throwing it all together with some seriously tasty combos like the poke man special with edamame, seaweed, togarashi sauce and wonton crisps or the people's choice with mixed rice, sweet teriyaki sauce, cucumber, crispy shallots and sesame seeds you'll be in poke bowl heaven.
Address: 518 Little Bourke Street, Melbourne VIC 3000
Phone: +61 401 380 007
Opening Hours: 7am – 3pm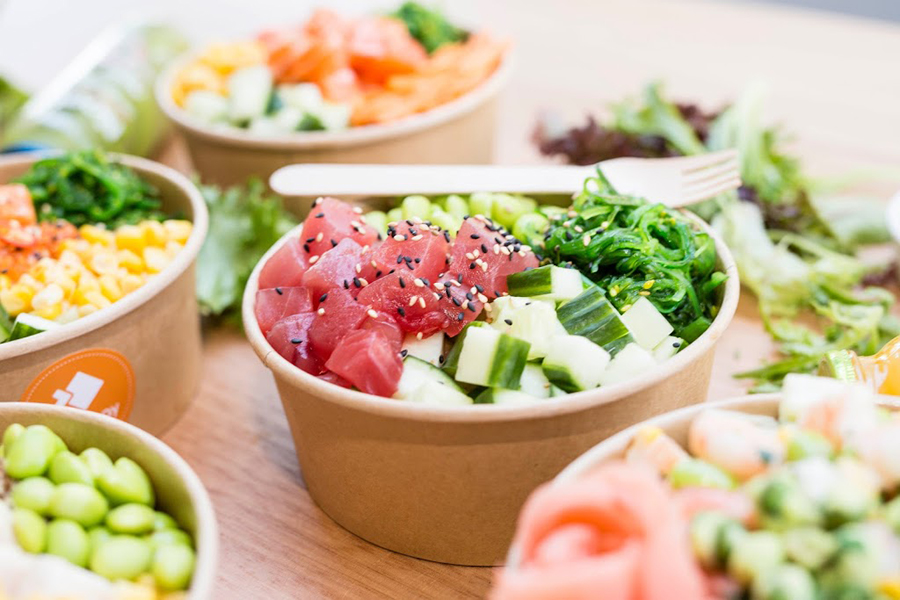 3. PokeBay
PokeBay has an endless amount of combinations to make your bowl truly your own. Choose a base, protein, sauce and up to six toppings or you can try one of the predesigned poke bowls like the gluten-free Cali Surf with fresh salmon, ponzu soy, cucumber, seaweed salad and pickled ginger or the Shrimply the Best with sous vide prawn, wasabi cream, edamame and wasabi peas. Whatever you choose it's sure to be one of the best poke bowls in Melbourne.
---
Featured Video from Man of Many
---
Address: Shop 7, 800 Collins Street, Docklands VIC 3008
Phone: +61 3 9629 9891
Opening Hours: 11am – 4pm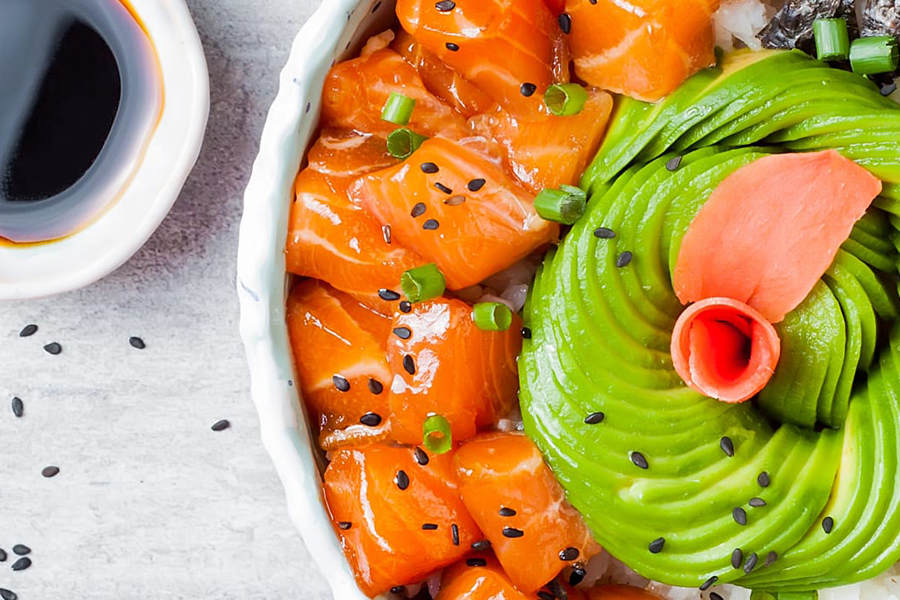 4. Momoya
Momoya offers up some delicious traditional Japanese recipes like sashimi and donburi, plus some of the best poke bowls in Melbourne. Everything from fried tofu tossed in balsamic teriyaki sauce to slow-cooked pork belly and the usual cubed salmon or tuna is on offer. Combine this with some unique flavours like chilli mayonnaise, seaweed salad, kimchi, just to name a few, and you've got yourself a delicious lunch or dinner.
Address: 187 Through Road, Camberwell VIC 3124
Phone: +61 3 8394 3968
Opening Hours: 11.30am – 3pm & 5pm- 8.30pm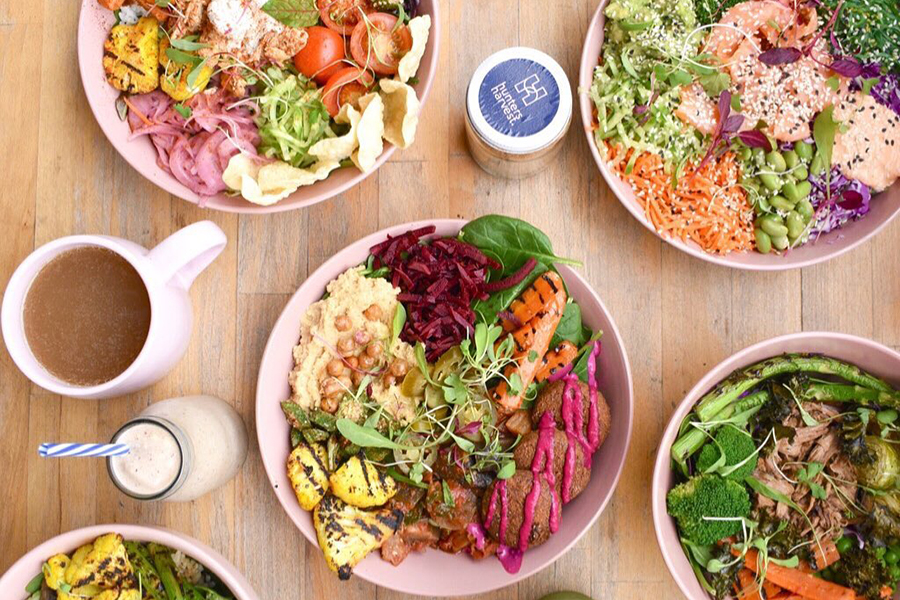 5. Hunter's Harvest
Healthy fast food is what Hunter's Harvest is all about. Fusing a range of wholefoods to create unique and interesting flavours which also translates to their delicious Hawaiian poke bowl. They may only have one offer but it's worth it and includes your choice of smoked salmon, teriyaki salmon, spiced beef, lemon chicken, scrambled tofu or miso mushroom and is topped with avocado, pickled ginger, sriracha mayo and sesame soy.
Address: Shop 1, 92 Charles Street Seddon VIC 3011
Phone: +61 3 9939 7450
Opening Hours: 11am – 8pm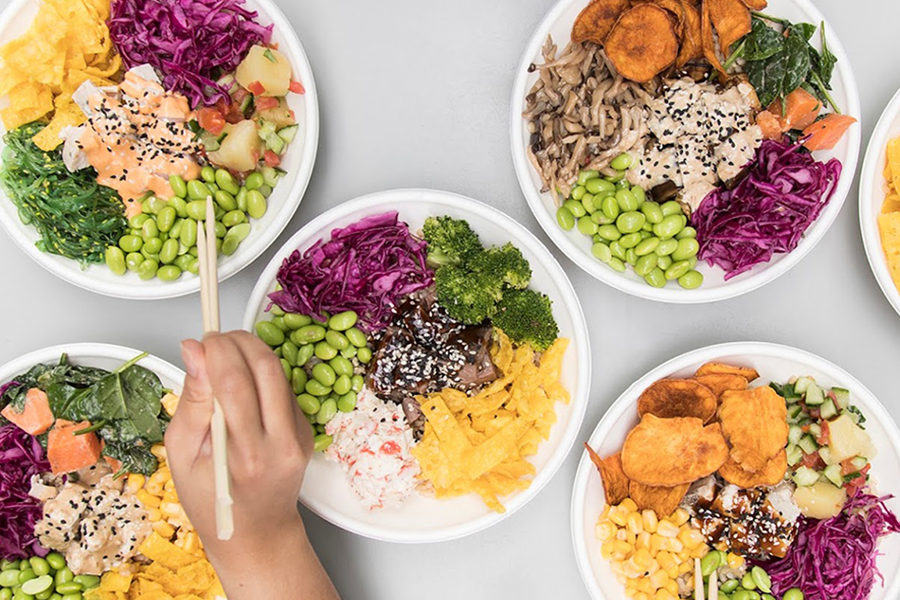 6. Poked
You get two menus at Pokéd, one with predesigned poké bowls and one for designing your very own customisable bowl. Just choose what size, base, protein, sauce and topping you want them Pokéd will whip it up for you. If that sounds like more than you want to do, grab a delicious mix created by the team at Pokéd like the Surf and Turf featuring sous vide chicken, prawns, spicy mayo, pineapple salsa, pickled cabbage, wonton crisps and more.
Address: Shop 3, 551 Little Lonsdale Street, Melbourne VIC 3000
Phone: +61 3 9995 0974
Opening Hours: 11am – 9pm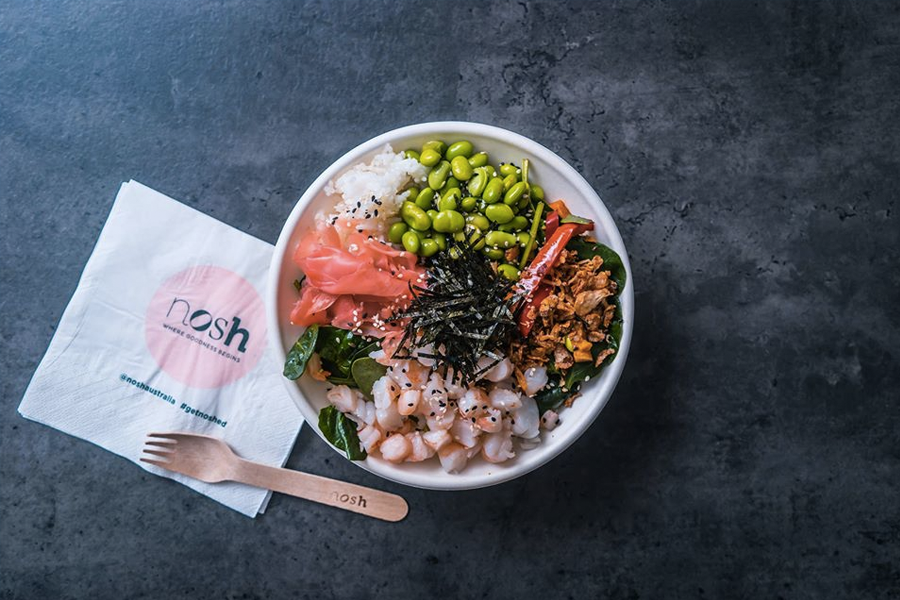 7. Nosh
Nosh down on some poke bowls at Nosh Melbourne. Offering some of the best poke bowls in Melbourne, Nosh is devoted to simple, clean eating using local and seasonal produce to make their dishes just that more special. Try out their signature poke bowls like the poke party with fresh salmon cubes doused in creamy sesame sauce, turmeric-infused rice with edamame, sweet potato and charred capsicum strips, or the sashimi lovin' with fresh tuna, shitake, miso pumpkin and charred broccoli.
Address: Galleria, 352 Little Collins Street, Melbourne VIC 3000
Phone: +61 3 9670 1527
Opening Hours: 10.30am – 9pm
Melbourne Poke Bowls FAQ
Is poke bowl Japanese?
Poke is a regional American-based cuisine from Hawaii, however, traditional poke seasonings are heavily influenced by Japanese cuisines.
What comes in a poke bowl?
The common ingredients in a poke bowl include rice, used as the base, raw sushi-grade fish, and Asian toppings like soy sauce and seaweed.
Is the poke bowl bad for you?
Poke bowls contain good fats and are packed with protein and Omega-3.
You'll also like:
13 Best American BBQ Restaurants in Melbourne
Would You Eat the World's First 3D-Printed Ribeye Steak?
20 Places for the Best Outdoor Dining in Melbourne
---
Featured Video from Man of Many