KFC Pizza Double Burger Released
The double is back, and this time it's a 'spicy meatball'. KFC has just released a limited-edition Pizza Double, an Italian take on the classic two-Zinger, no bun monstrosity that Aussies have been begging for. Grease up them fingers, the diet starts next week.
You'll also like:
KFC Australia's Popcorn Chicken Slab Secret Menu Item
KFC Brings Back its 'Most Requested' Burger Ever
KFC X Crocs Sandals Actually Smell Like Fried Chicken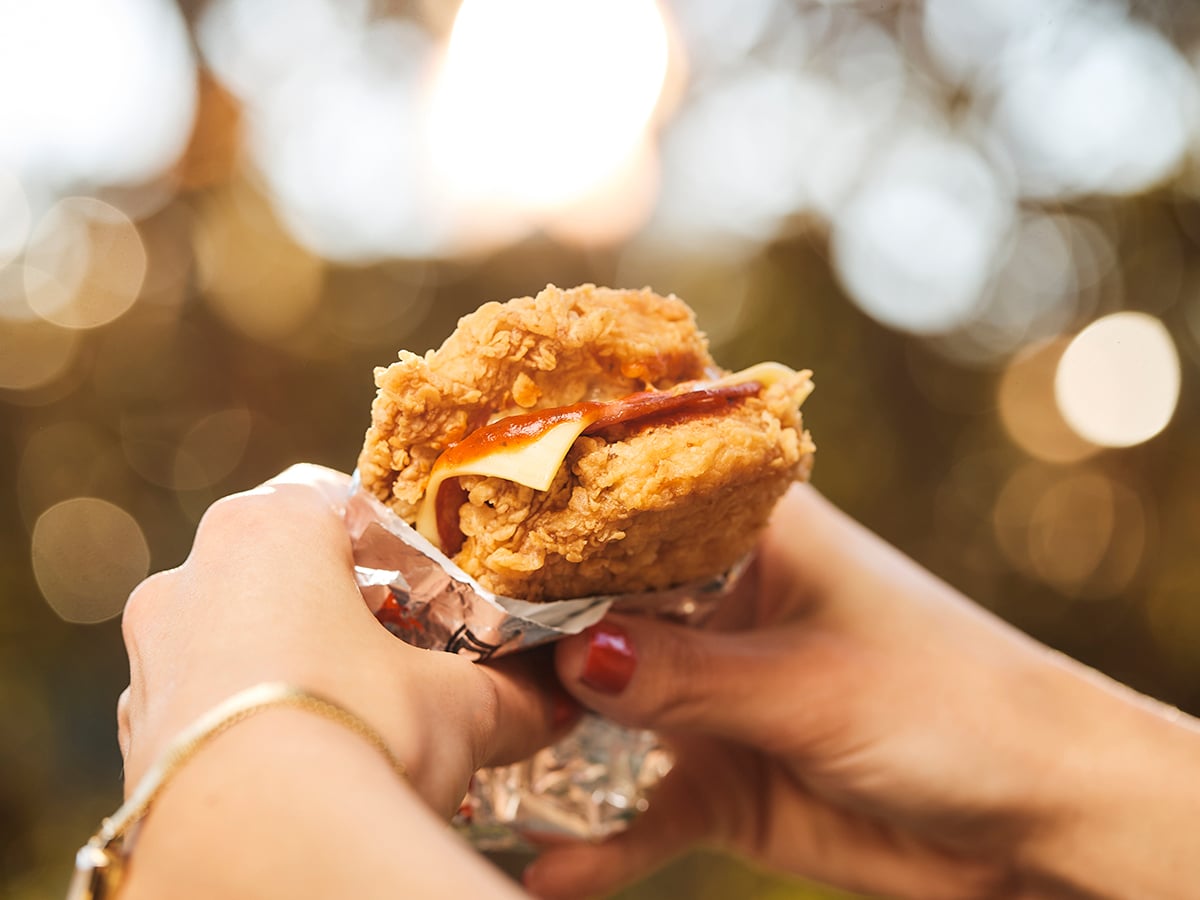 The new KFC Pizza Double is exactly what you expect. Twice the meat, double the flavour and 200% more fun. The Colonel has loaded this one with protein, optimising two signature spicy Zinger fillets as the bun before elevating this bad boy to 'God-tier status' with two fiery pepperoni slices. Throw in some classic Italian inspired pizza sauce and a slice of oozy cheese and you've got a classic Italian dish served inside a chicken sandwich.
"After making a delicious first impression on Aussies 10 years ago, we're excited to bring back the iconic Double with a mouth-watering pizza twist," Kristi Woolrych, CMO at KFC Australia said. "The Pizza Double is the perfect treat for those who love the best of both worlds, so we know fans of the original will go wild up for this level up. Long-time fans of the Double know that this beauty doesn't hang around for long though, so don't miss out this time around as we can't say when it'll be back again."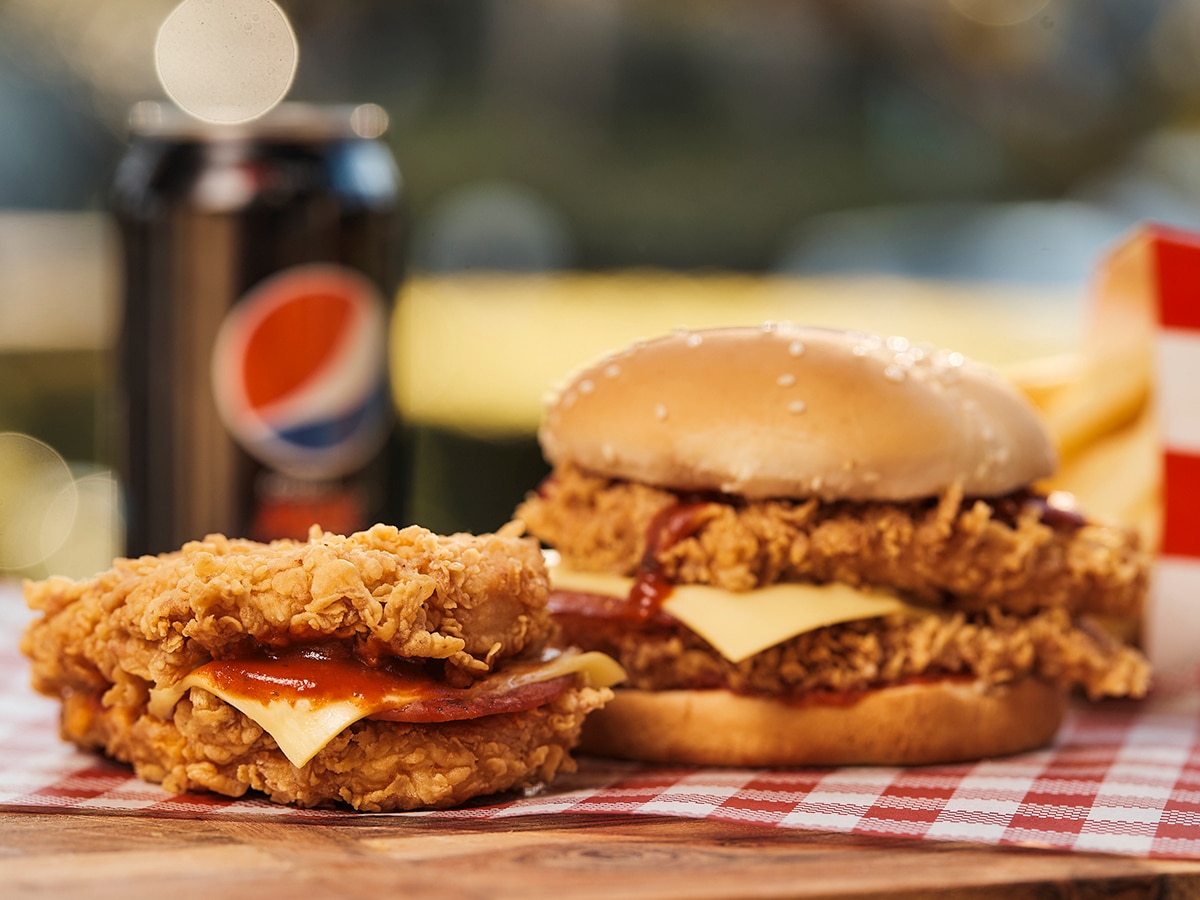 In addition to the new Italian-American fusion, KFC confirmed there might be a few other sneaky surprises on the way. Apparently, The Colonel has an extra special treat hidden on the 'menu', which eagle-eyed fans might be able to spot through the KFC app. While we've got no idea what that means, our money is on Hawaiin themed Pizza Double, because pineapple inequivocally belongs on pizza (we don't care what you say).
If you want to get your mitts around the new KFC Pizza Double, you have to be quick. The new burger is available for contact-free pickup from restaurants from Tuesday 7 September to Monday 4 October, so it isn't hanging around for long.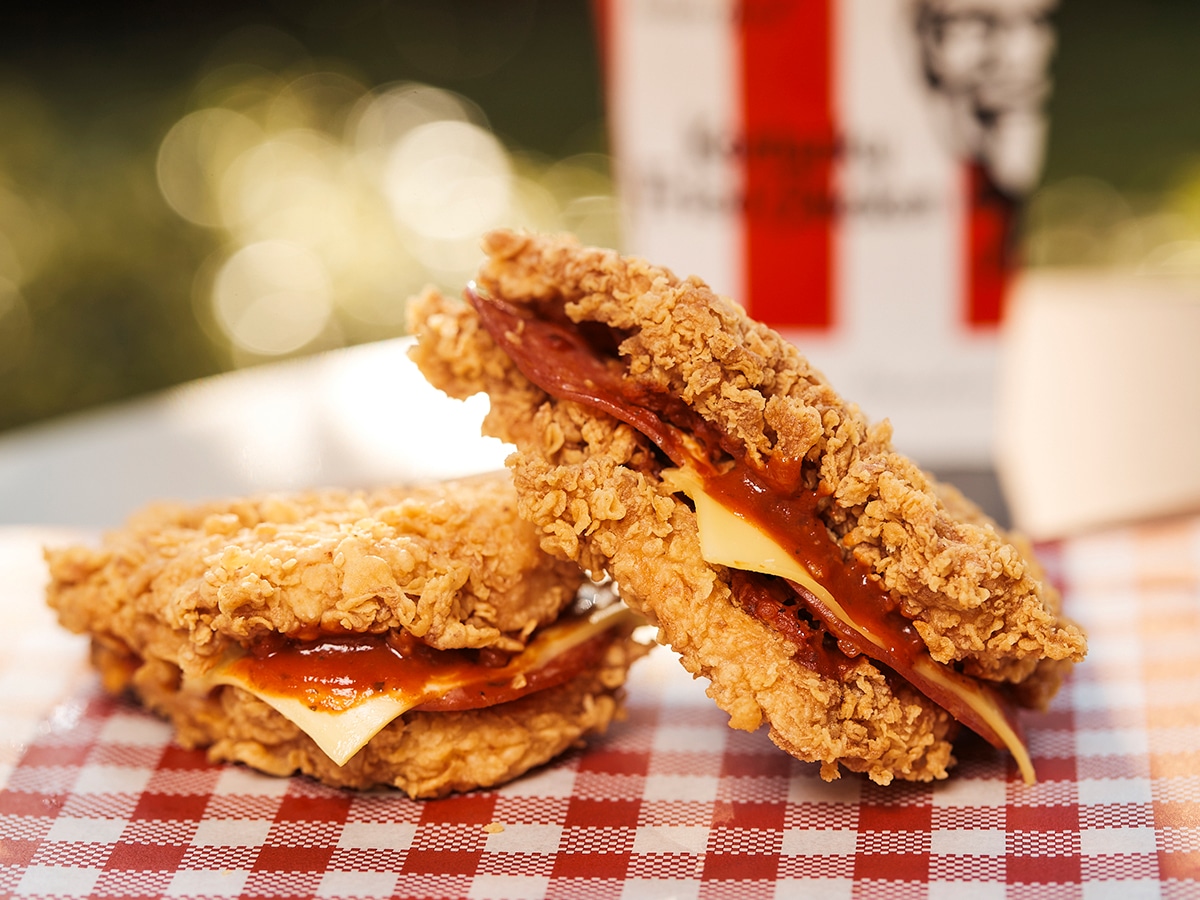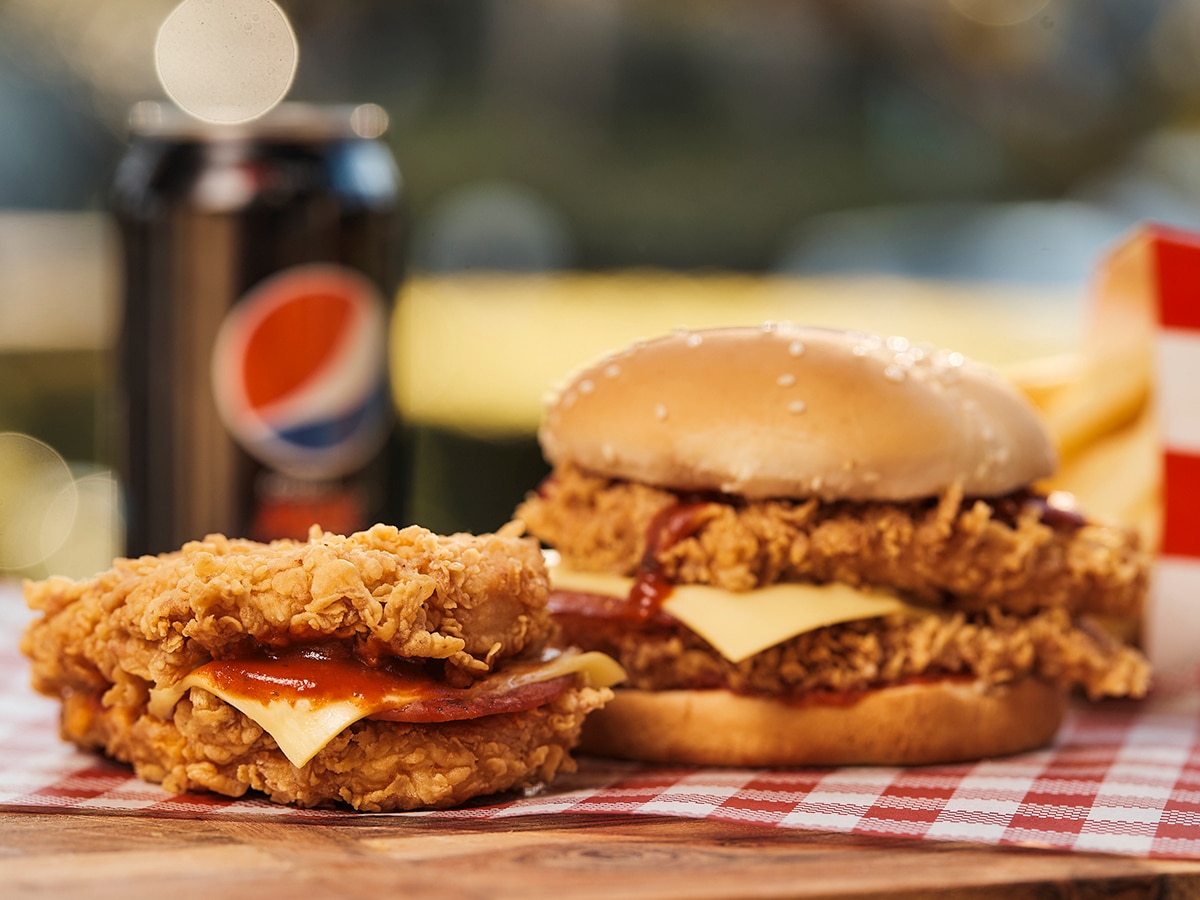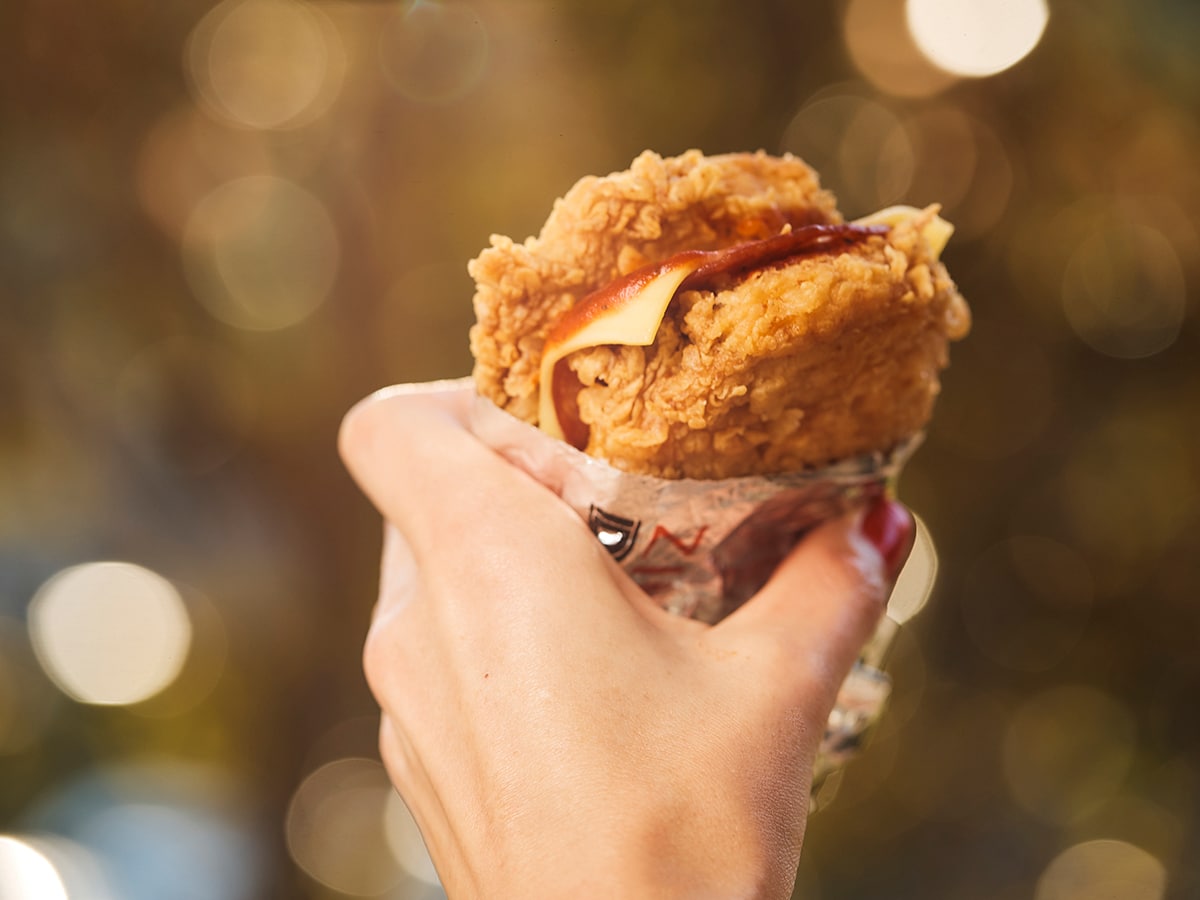 You'll also like:
KFC Australia's Popcorn Chicken Slab Secret Menu Item
KFC Brings Back its 'Most Requested' Burger Ever
KFC X Crocs Sandals Actually Smell Like Fried Chicken