Guide to Australia's Best Distilleries
Since some clever boffins in Tasmania lobbied to begin production over two decades ago, Australia has become a veritable force in the global market of craft distilling. While certain regions have gained more traction with certain products, citing better water, climates for barrel ageing or sheer experience, the number of awards we've collectively attracted in the last few years alone mean we're now viewed as serious players on the craft distilling field.
While it's impossible for us to literally list all of our favourites here (and expect you to read the whole thing), we've compiled a short version of it, mixing the famous with the lesser known, the traditional with the weird and the urban with the rural, to give you a to-do list for your next Aussie booze pilgrimage (or day off, depending on your location), and something to look forward to in the mail if you hit up some of the online stores linked. Cheers!
This article is part of our Brews & Bottles Series.
You may also like:
18 Best Australian Whiskies You Need to Try
Watch How Whisky is Made
11 Best Whisky Clubs in Australia
The Ultimate Guide to Beer Types & Styles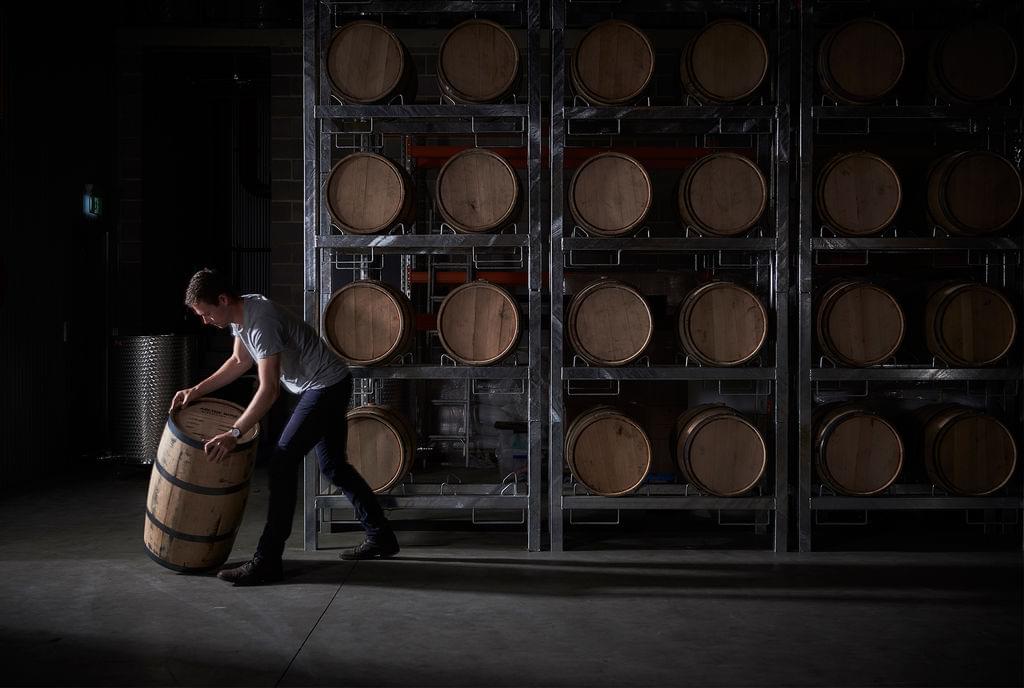 1. Archie Rose
Sydney's newest and most exciting distillery to open in a very, very long time, and they're already producing delicious stuff. With three copper pot stills hand made by Peter Bailly, founder Will Edwards has spared no expense in his elaborate set-up in Rosebery. The team are already producing a smooth vodka and interesting white rye, but we're particularly fond of their signature dry gin, and await in keen anticipation for their first release of aged whiskies.
The distillery also houses a fully-stocked bar and a team of friendly faces to help you pick something delicious, offer a tailored spirits service and conduct distillery tours by appointment.
Address: 85 Dunning Ave, Rosebery NSW 2018
Phone: 02 8458 2300
Trading Hours: Distillerty – Wed-Sun (subject to availability); Bar – Tue 4:30-10:30pm, Wed-Fri 4:30-11:30pm, Sat 12pm-11:30pm, Sun 12-10pm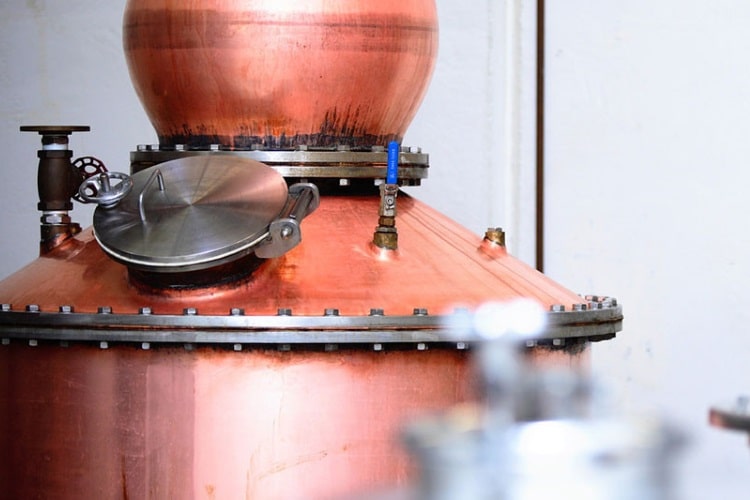 2. Bakery Hill
Driven by the rebellious spirit of the Eureka Stockade, this whisky, though made in the outer suburbs of Melbourne, gets its name from the point where all roads met just outside Ballarat during the Victorian Goldrush of the mid 19th century (and partly from its founder, David Baker). The all natural whisky uses local malted barley, yeast and water to achieve it's pale, flavoursome rage of whiskies, with no colour added, to preserve the uniqueness of the flavour.
Address: 1/20 Gatwick Rd North Bayswater Victoria 3153
Phone: +61 3 9761 7216
Trading Hours: open by appointment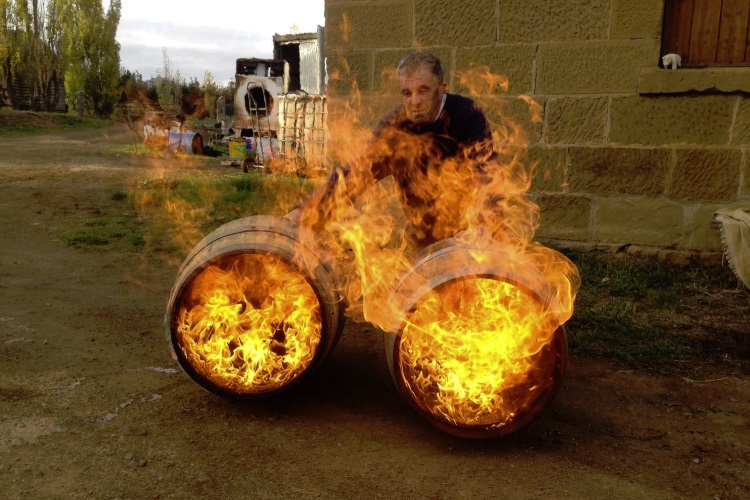 3. Belgrove Distillery
Belgrove is one of Australia's only 100% rye whiskies, and earns a place on this list due to its high levels of sustainability, which have to be applauded. The distillery grows their own ryecorn, and turn it into spirit on a copper pot still they hand-built from scratch. The still is direct fired with biodiesel which is made from waste cooking oil from a roadhouse, next door to the farm. The hot water is also biodiesel heated, and the tractors, forklift and truck also run on biodiesel.
In fact, the only product brought onto the farm is waste cooking oil, and the only product to leave is whisky. Even the spent mash is fed to pigs or cattle. Cooling water comes from a dam and the waste water is either recycled or used for irrigation, including the next crop of rye.
The brewing and diluting water is harvested from rainwater runoff from the roofs, and yeast is often reused.
It also tastes terrific.
Address: 3121 Midland Highway, Kempton, Tasmania Australia 7030
Phone: 0409 144 560; Int +61 409 144 560
Trading Hours: open by appointment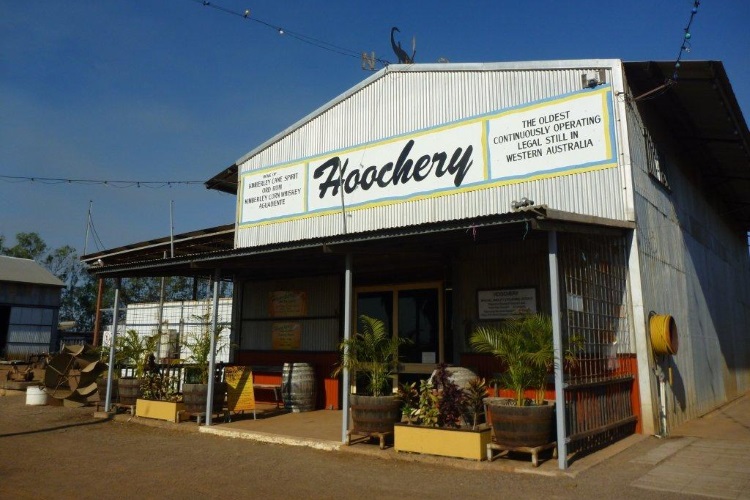 4. Hoochery
Hailing from Kununurra, Hoochery is the birthplace of the legendary Ord River Rum, gold medal winner & champion rum in 2014, 2015 & 2016 Melbourne Fine Food Awards, Australian Distilled Spirit Competition, International Spirits Challenge in London & San Francisco World Spirits Competition. The rum itself is made by the Southern Californian born (but honorary Australian) Raymond 'Spike' Dessert III, who arrived in the Kimberly in 1972 and fell in love with the region for its excellent farming landscape. He grows his own sugarcane and is a local hero.
Address: 300 Weaber Plain Rd, Kununurra, WA
Phone: 08 9168 2467; 08 9168 2122
Trading Hours: Mon-Fri 1-4pm, Sat 9am-12pm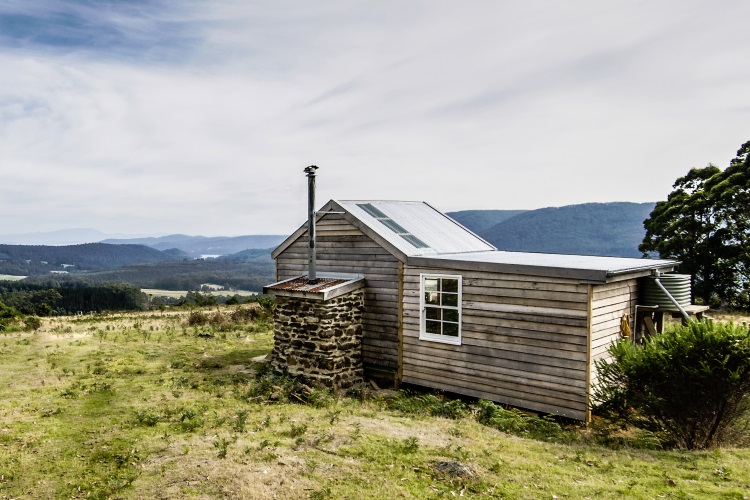 5. William McHenry & Sons Distillery
With an outlook South to Antarctica from Tasmania's stunning Port Arthur, this has got to be one of the most picturesque spots we've ever seen to make booze. The distillery produces a selection of gins, a vodka, and a highly sought-after single malt whisky, all of which are available at the cellar door or on their website, with tours of their facilities available by appointment.
Address: 229 Radnor Rd., Port Arthur Tasmania, 7182
Phone: 03 6250 2533
Trading Hours: 11am-5pm daily (Tasting and Sales); Mon-Fri 12pm-2pm (tour by appointment)
William McHenry & Sons Distillery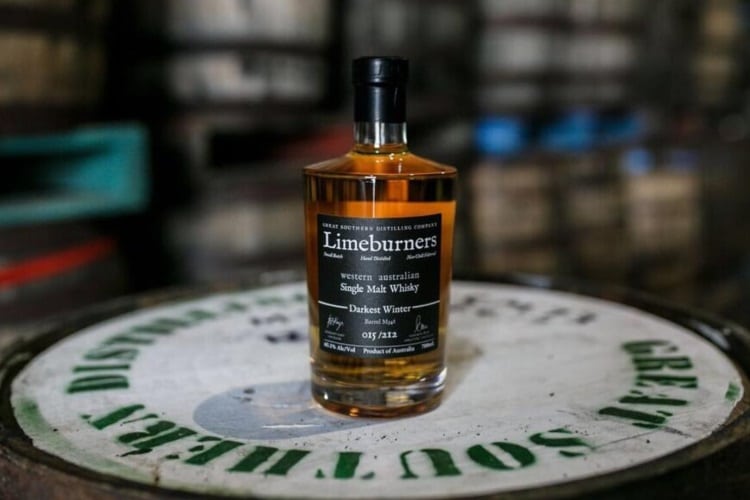 6. Great Southern Distilling Co
With three Western Australian distilleries under the same umbrella, the Great Southern Distilling Co at Albany is the arm of the family that produces the highly lauded Limeburners single malt whisky. With more awards than you can poke a malt shovel at, this is one of the nation's finest, and their rarer expressions fetch hundreds of dollars a bottle. The other two distilleries, located in Margaret River and Porongurups, produce gin, vodka, liqueurs, grappa and absinthe.
Address: 252 Frenchman Bay Rd, Robinson WA 6330
Phone: +61 8 9842 5363
Trading Hours: Mon-Sun 10am-6pm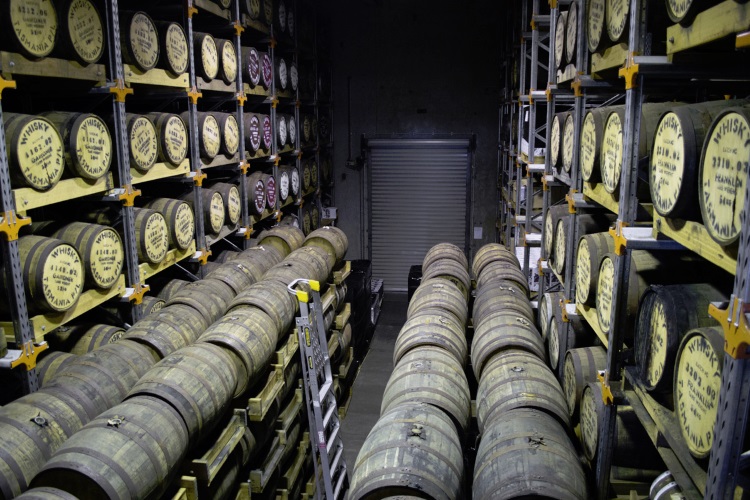 7. Hellyers Road
Founded by a group of dairy farmers (go figure) in a part of the world perfect for ageing whisky, Hellyers Road is one of Australia's best exports, and most loved spirits. Taking its name from the road on which it's built, which is eponymous to Henry Hellyer, the brave fella who carved it out of the rugged bushland back in 1827. With a huge range on offer (over a dozen whiskies in total), they also make a pretty neat (heh) vodka and cream liqueur. De-lish.
Address: 153 Old Surrey Road, Burnie, TAS
Phone: 03 6433 0439 (walk tours); 03 6433 0439 (visit centre)
Trading Hours: Mon-Fri 10am-4:30pm, Sat-Sun 9am-4:30pm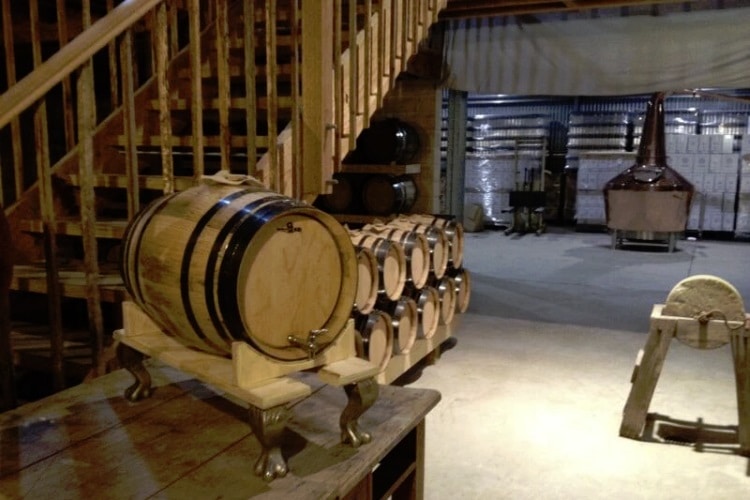 8. Joadja Distillery
This one's fresh off the press, so we don't know too much about the product yet. What we do know, however, is that we're excited to try it and even more excited to make the trek to check it out. Joadja is a ghost town in the Southern highlands, 90 minutes South of Sydney, though it was once home to a thriving kerosene industry. Couple Valero and Elisa Jimenez bought the entire town a few years back, and with their kids Emily and David, plan to bring the ruins back to life.
One such way they've started to do this is by reinvigorating the Scottish heritage of the town through distilling whisky. Many of the town's original inhabitants were skilled workers brought over from Scotland in the late 1870s to work in the oil and shale mines, who were also well-versed in making Scotland's finest.
They've already produced a Pedro Ximenez sherry, gin, grain spirit (read: moonshine), and have dabbled in some award-winning beer and are soon to release their first bottles of single malt.
Address: 1760 Joadja Road, Joadja, NSW 2575
Phone: (02) 4878 5129
Trading Hours: Mon-Fri by appointment; Sat-Sun 10am-5pm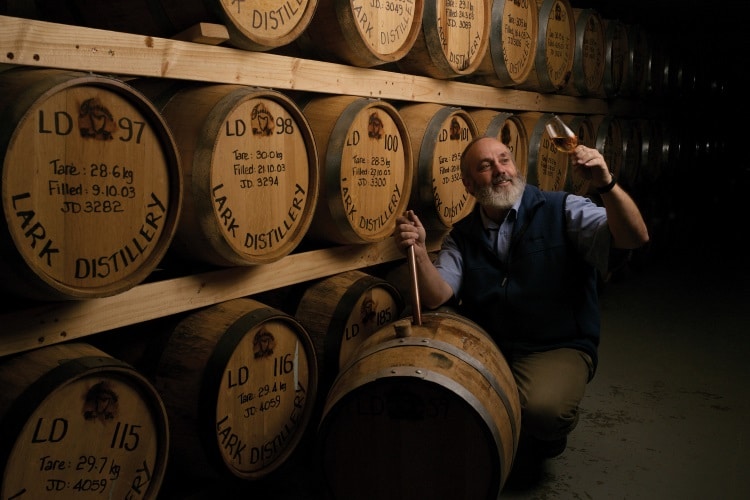 9. Lark Distillery
Almost every distiller in Australia owes Bill Lark a glass of their finest, if not an even bigger 'thank you'. As the bloke who's done more for the Australian craft spirits industry than anybody else, his namesake distillery is one of the best in the business, and has been globally recognised for its innovative practices and frankly sensational whiskies.
Address: 14 Davey St, Hobart TAS 7000
Phone: +613 6231 9088
Trading Hours: Sun-Wed 12pm-6pm; Thu-Sat 12pm-8pm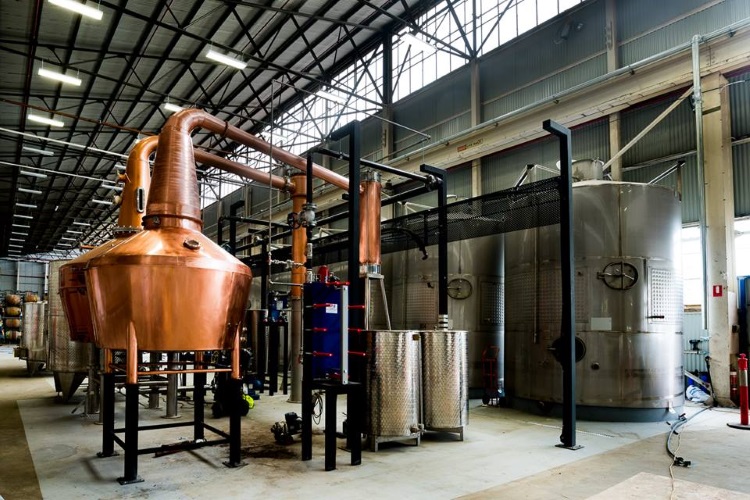 10. Starward Distillery
As the flag-flying proponents of 'new world whisky' (secret's in the name, right?), this distillery is responsible for Starward, one of Victoria's finest, and most awarded whiskies. Offered in two expressions; Solera and Wine Cask, they err towards richer, ripened fruits flavours over drier cereal notes, and show a rich viscosity and lengthy, restrained finish.
Address: 50 Bertie St, Port Melbourne, VIC
Phone: +61 3 9005 4420
Trading Hours: Thu 3pm-9pm, Fri 12-10pm, Sat 12pm-10pm, Sun 12pm-7pm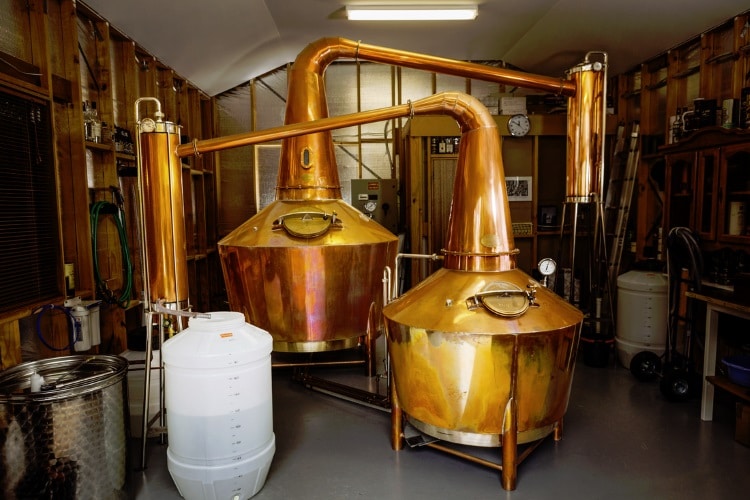 11. Old Hobart Distillery
Old Hobart is the birthplace of Casey Overeem's eponymous whiskies, which have been favoured by many for years, for their huge flavours and high-ABV cask strength bottling. Launched in 2005, the Overeem name is now one of Australia's most formidable in the world of distilling, and the three expressions of whisky (Sherry Cask, Port Cask and Bourbon Cask) and also their XO Brandy are fantastic representations of what sets Australian distillers apart from the rest of the world.
As their still is set up on the family property, they don't allow public access for tours, but sell these tasty drops through their online store.
Phone: +61 418 399 077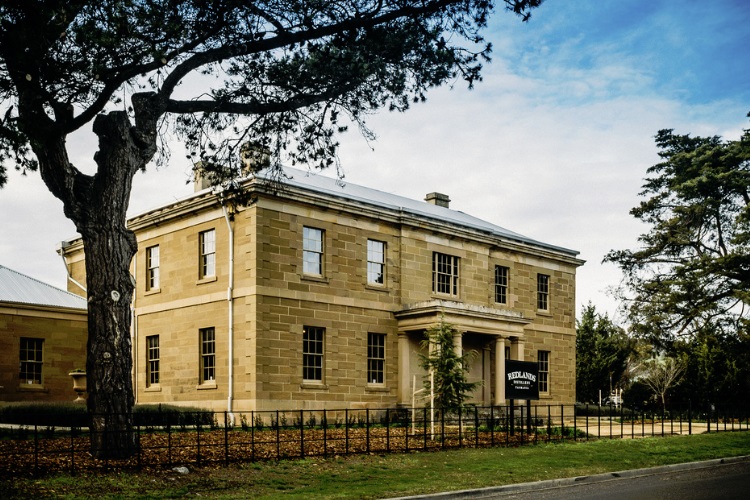 12. Redlands Distillery
Housed in the stables of the iconic Dysart House in Kempton, Tassie, Redlands is one of the country's most handsome distilleries, and their range of single malt whisky, schnapps and liqueurs isn't too shabby either. Just 40 minutes out of Hobart, it's an easy addition to the tourist trail and if you've got the time, they run courses on distilling also.
Address: 26 Main St, Kempton, TAS 7030
Phone: 03 6259 3082
Trading Hours: Mon-Sun 10am-4pm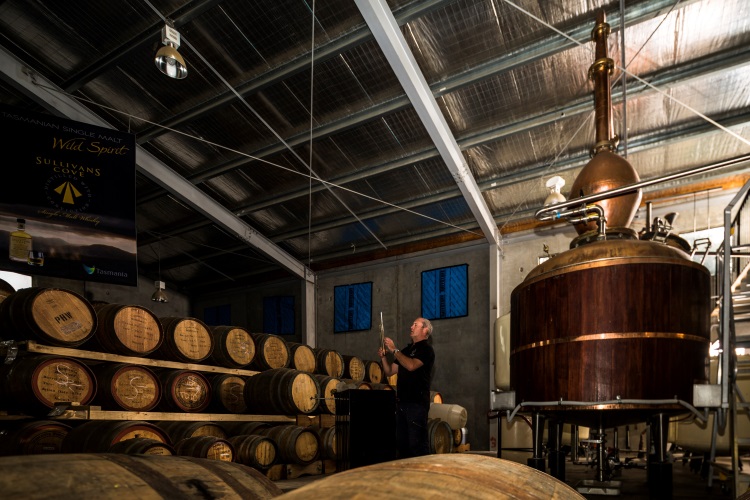 13. Sullivans Cove
The place that put the Apple Isle on the world stage when their French Oak took out best whisky single malt in the world three years ago, this is a must if you're in Hobart and respect your taste buds. Well-run, informative and in-depth distillery tours are finished with one of the best tastings in the country.
Bottles are available for sale (including their gin and vodka), but don't expect to walk away with any of the French Oak, even they've sold out.
Address: 1/10 Lamb Pl, Cambridge TAS 7170
Phone: +61 3 6248 5399
Trading Hours: Mon-Sun 9:30am-4pm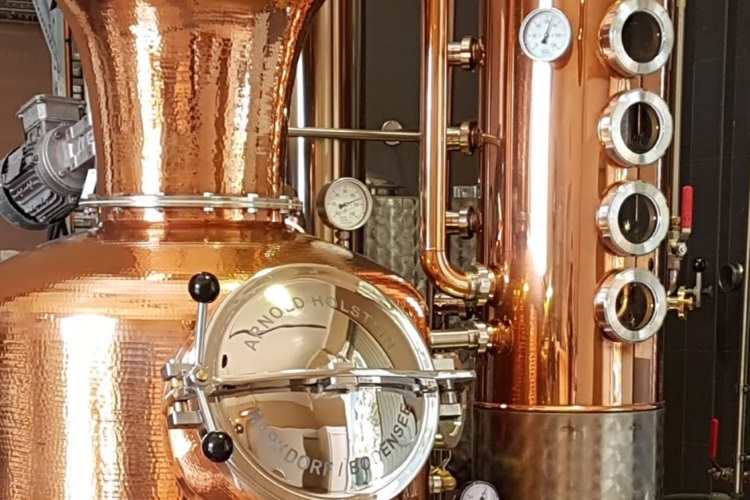 14. The Grove Distillery
The brainchild of burned out finance and insurance pro Steve Hughes, who craved a new adventure after a lucrative career, this distillery-cum-brewery-cum-accomodation was opened in 1995, and produces a very broad range of boozy goods, including some seriously yummo single malt whiskies, a selection of corn mash American-styled spirits and a glass rifle filled with port. In case that's not enough, there's also an absinthe and a range of spiced rums.
Address: 491 Metricup Road, Wilyabrup, Margaret River, WA, 6280
Phone: +61 (8) 9755 7458
Trading Hours: 9am-5pm daily (Cellar Door); 9am-4:30pm daily (Cafe)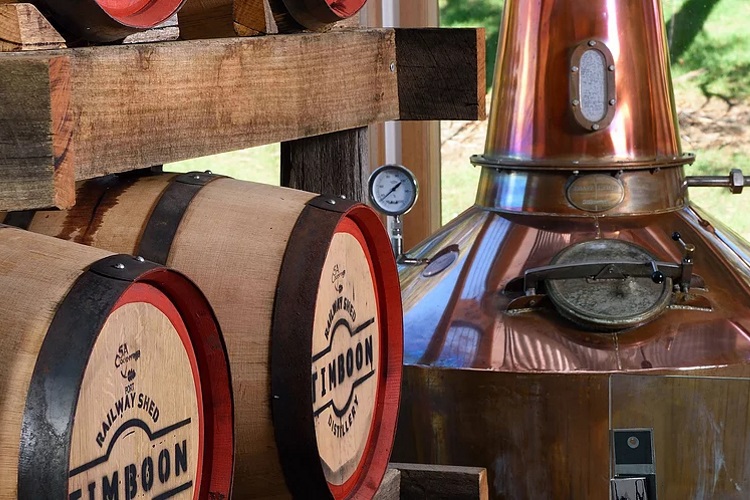 15. Timboon Railway Shed Distillery
With one of the most colourful background stories we've ever heard, which involves a rogue distiller and a master-of-disguise policeman with royal family ties, Timboon Railway Shed Distillery is a fascinating place, and home to some beautifully made spirits.  Though they're especially famed for their single malts, they also make a saffron vodka if you're after something unique, as well as a selection of liqueurs, schnapps and creams.
Address: 1 Bailey St, Timboon VIC 3268
Phone: (03) 5598 3555
Trading Hours: Mon-Sun 10am-4:30pm
Timboon Railway Shed Distillery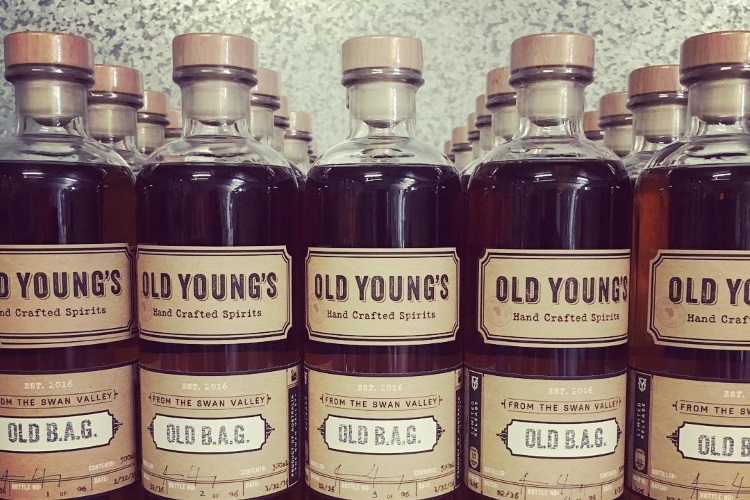 16. Old Young's
The Old Young's manifesto, as listed on their website, offers witticisms of wisdom such as 'don't be shit' and 'making money doesn't count, making babies does', and the playfulness of their outlook clearly extends to what goes into the bottle. While you won't find an aged whisky in their portfolio, you will find a whole bunch of other weird shit, like 'Pavlova' (guess the flavour), as well as cane-based gins and a smoked spirit.
Address: 10581 W Swan Rd, Henley Brook WA 6055
Phone: +61 8 9296 6656
Trading Hours: Mon-Sun 11am-5pm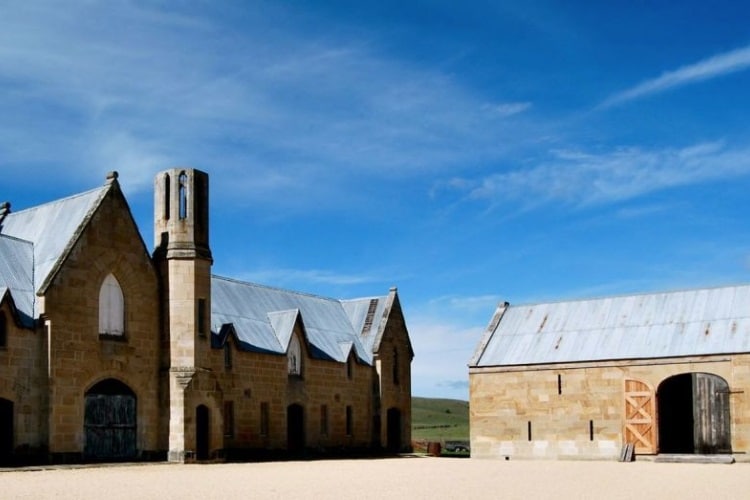 17. Shene Estate
Lastly, we had to feature this amazing distillery. Housed inside one of Australia's oldest buildings, Shene Estate, an ostentatious colonial country residence, has been opened to the public by the Kernke family, who have been lovingly restoring it since 2006. Their still is the birthplace of Poltergeist gin, one of Tasmania's best kept secrets, with their first whisky expression due for release this year.
Address: 76 Shene Rd, Pontville TAS 7030
Phone: +61 432 480 250
Trading Hours: Mon-Sun 11am-4pm; Tours by appointment
This article is part of our Brews & Bottles Series.
You may also like:
18 Best Australian Whiskies You Need to Try
11 Best Whisky Clubs in Australia
The Ultimate Guide to Beer Types & Styles
General FAQ
What is the highest distillery in Australia?
Archie Rose, located in the Sydney suburb of Rosebery, is the most awarded distillery in Australia.
How many Australian distilleries are there?
There are 239 distilleries in Australia