How to Custom Make Your Own Pocket Knife
In Partnership with Deejo
As any true EDC enthusiast can tell you, modern pocket knives are lifestyle accessories more than they are everyday tools. That makes them vital extensions of your individual identity, which deliver the same symbolic value as your watch, jewellery, or sneakers. Were you to custom-make your own, this everyday accessory would take on all the more meaning and significance.
Enter Deejo. Knowing all too well about the symbolic power of pocket knives, they allow you to custom-make your own through an online platform (aka MyDeejo). A perfect gift for either yourself or others, these tailor-made pocket knives serve as a continual reflection of one's tastes, moods, and styles.
Through the power of choice, the brand has reinvented the pocket knife concept and then passed the torch over to you. As you'll quickly discover, everything is laid out in a seamless fashion. The selection process couldn't be any easier than it is here. Choose between the following options: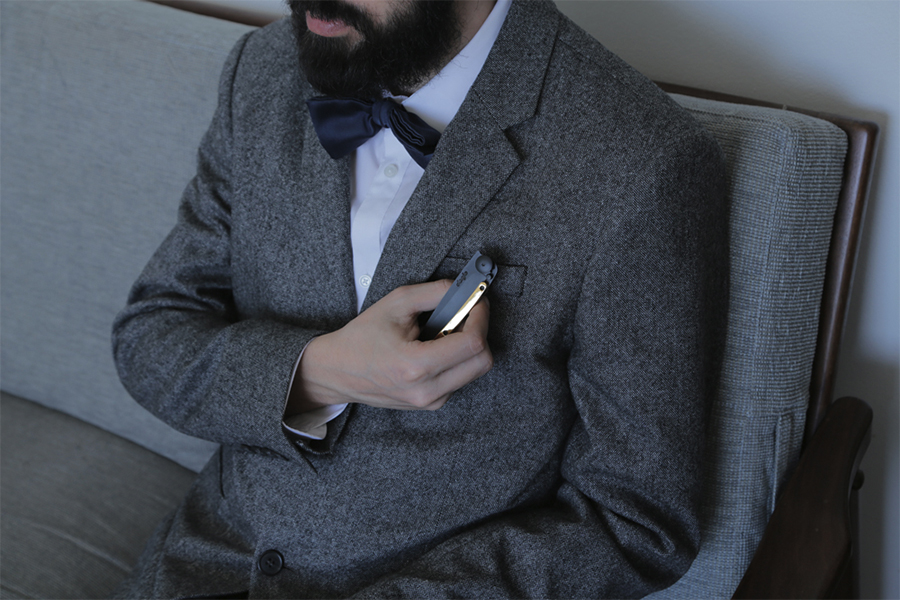 1. Different Weights for Different Usage
A lifestyle accessory perhaps, but Deejo pocket knives still offer plenty of functional use. The customisable weight varies accordingly, swinging from a lightweight 15g all the way up to a heftier 37g.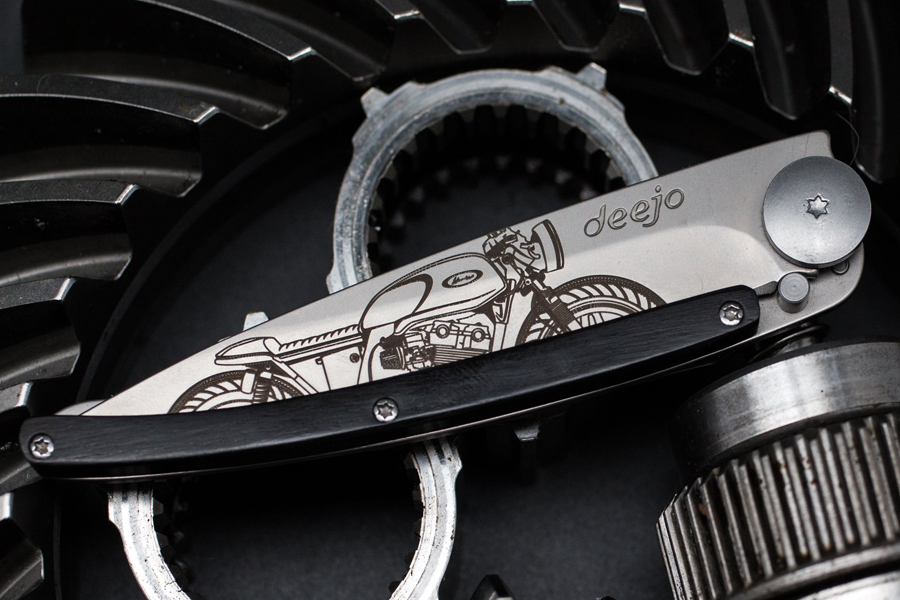 2. Three Different Finishes
Even before you bring in the tattoo, each blade comes available in a signature finish. Naturally, each finish offers its own distinctive feel and aesthetic. Choose between mirror, titanium, and black titanium.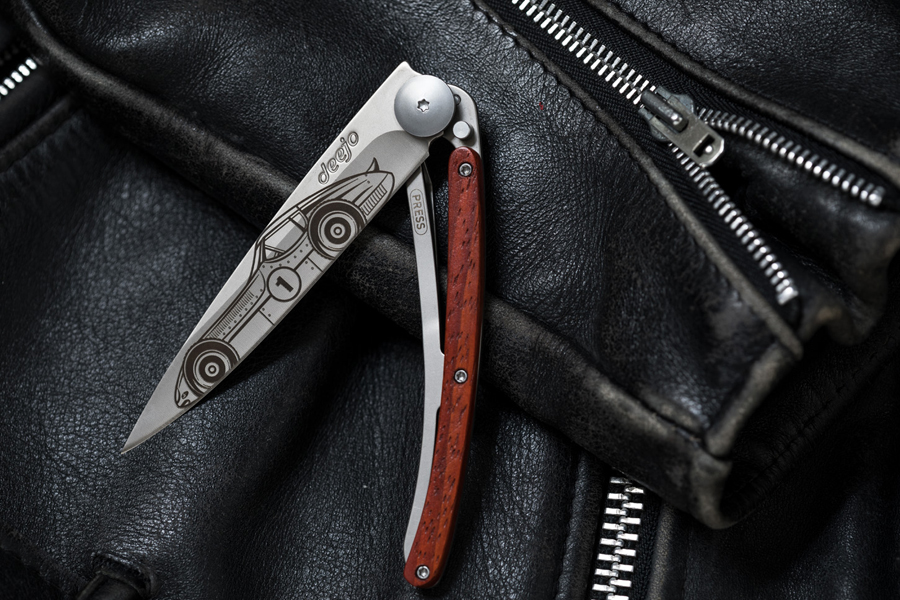 3. Blade Tattoo
There are over 60 unique illustrations to choose from and Deejo is always adding more. This is the moment to turn your EDC into a true statement of individual purpose. Take your time and choose wisely.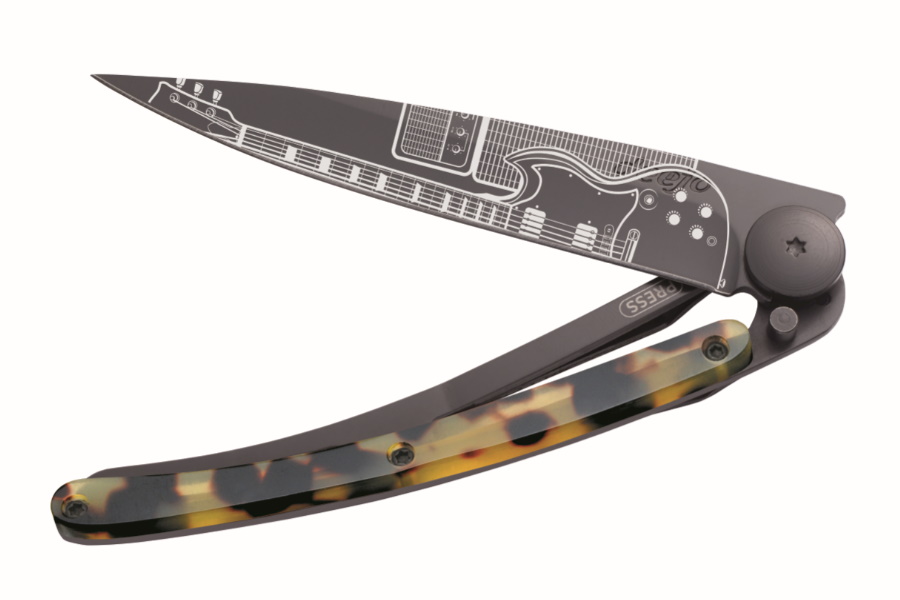 4. Variety of Handle
The handle matters more than you think and not just for textural reasons. Each material takes a distinct visual form and thus plays an important role in the overall design. Choose between various types of wood (juniper wood, olive tree, etc) or two composites (carbon fibre, turtle shells).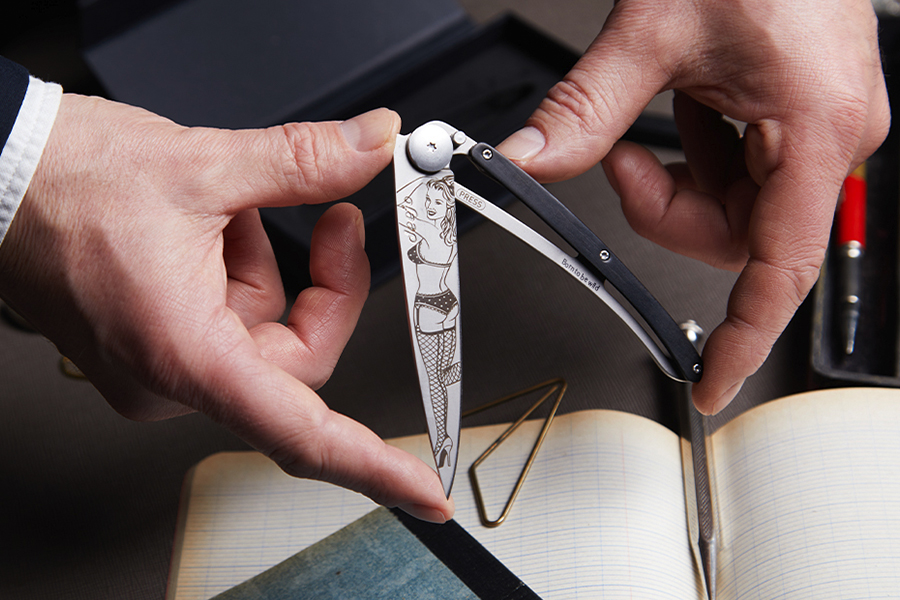 5. Add an Engravement
While optional, an engravement only enhances the personalised element of your pocket knife. Think of it as the final step in your journey toward total distinction. It's also a great option for when you're giving a Deejo as a gift.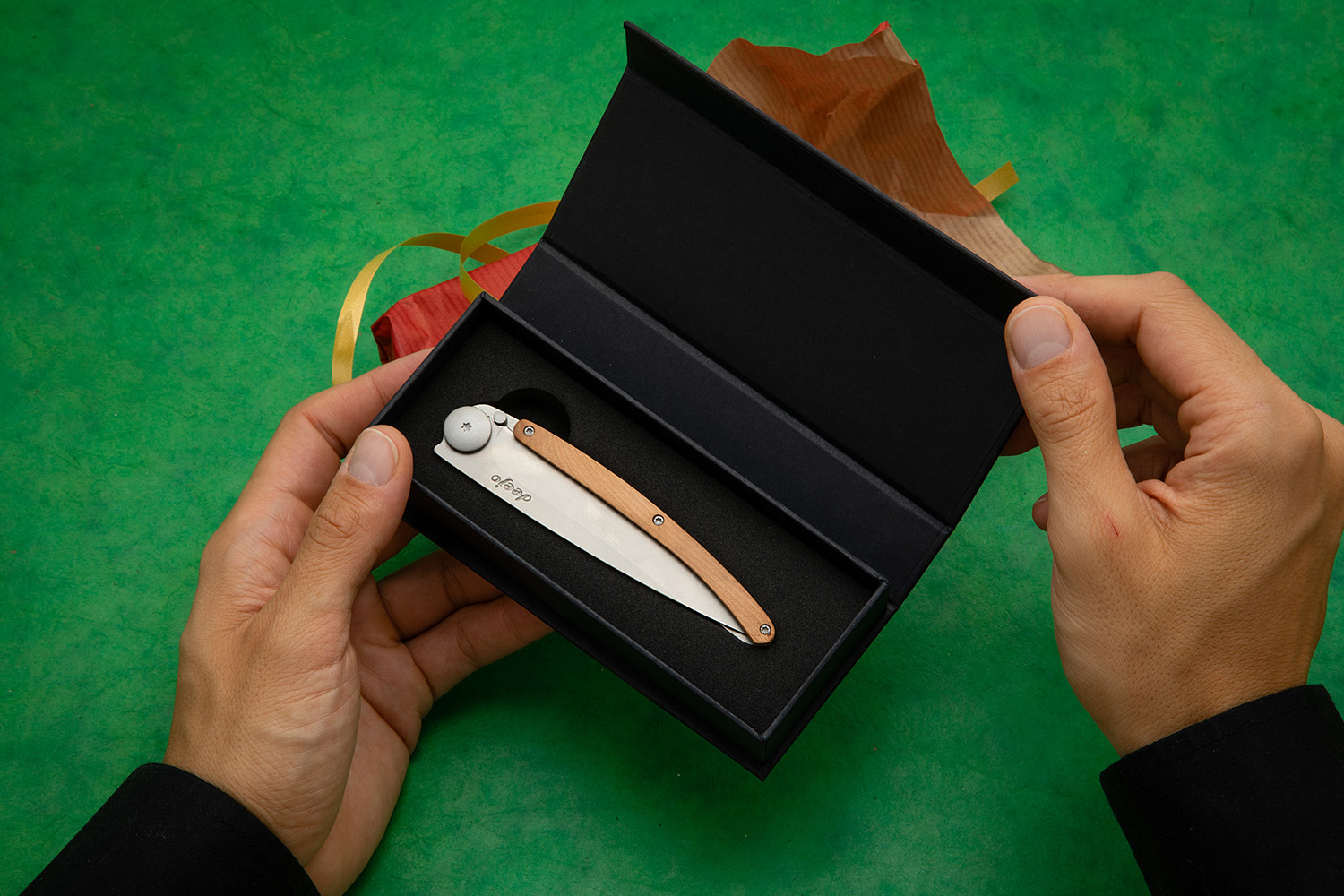 6. Use the MyDeejo Platform
When it comes to customised pocket knives, there is one brand to rule them all. That brand is Deejo and they have the entire process on lock. Visit the MyDeejo platform and you'll see just how easy it is to custom-make a pocket knife of your own. Prepare to rediscover this everyday accessory, which will soon become an extension of your very essence.