Ice, Ice, Baby – How to Make the Perfect Ice Ball
With the recent craft cocktail revival came a peripheral emphasis on the almighty ice cube. After all, what good is an expertly made Old Fashioned if oblong slabs of paltry ice are watering it down? By contrast, the perfect ice ball is a formidably dense sphere or square. Just one of these big, geometrically refined cubes will keep your cocktail cold and undiluted for longer periods of time. So effective is the perfect ice ball that you might consider using it to maintain any drink, alcoholic or otherwise. Yes, these icy babies are truly built to last.
This article is part of our 13 Best Ways To Burn Fat Fast.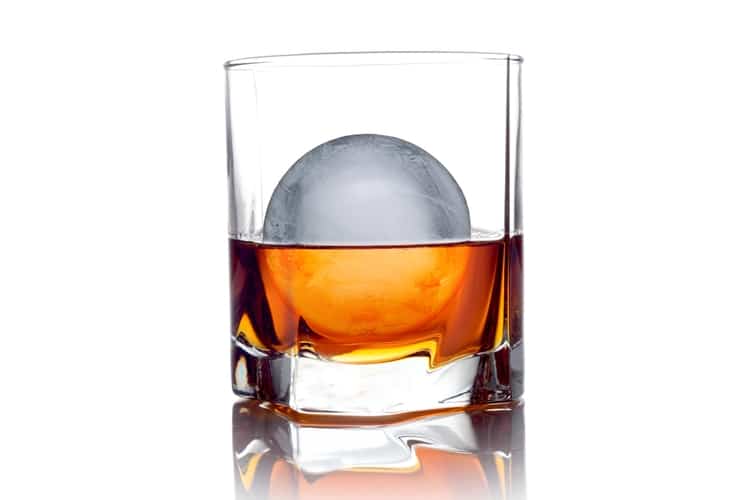 However, sustaining a cold temperature without melting is essentially the baseline prerequisite for the common whisky ice ball. Indeed, many say there is usually room for improvement. Most self-proclaimed ice experts would in fact assert that the truly perfect ice ball is as clear as it is solid. Furthermore, those same experts will argue that most standard methods will typically render the whisky ice ball cloudy on the inside, meaning less than perfect results.
We here at Man of Many aren't so picky that we can't tolerate a little cloudiness in our ice ball. If the ice ball keeps the drink firmly cold for a long period of time without melting, then we're happy as intoxicated clams. That said, too much cloudiness can definitely be a turn-off so if clear ice balls are easy to achieve consider us invested in the cause.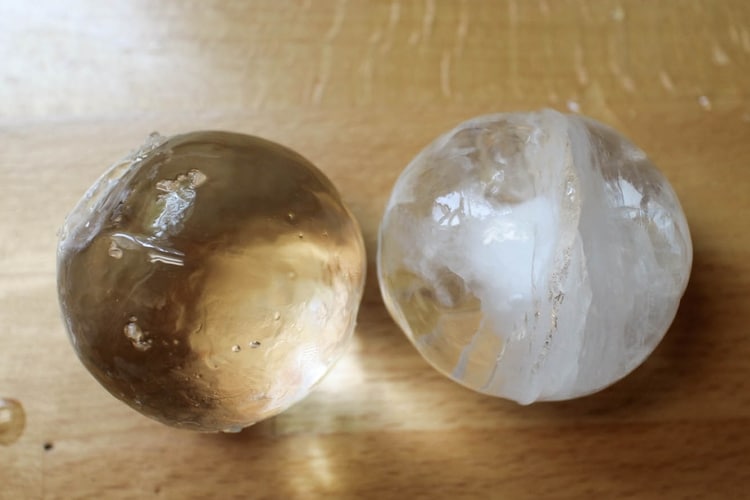 We've come upon a few techniques detailing how to make the perfect ice ball. The key is to use a clean water source and then influence the direction upon which the freezing advances. This "directional freezing" is accomplished by inverting the mold with the hole pointing at a downward angle. For this, you first fill the mold with water and then seal the tiny hole with your finger. Next, you prop the mold atop something like a stainless steel container or tumbler with the hole facing downward. Leave it that way in the freezer. What happens is that the freezing starts at the top of the mold and descends, forcing air bubbles out along the way. When ready, remove the ice ball from the mold and gaze upon a pristine and perfect ice ball.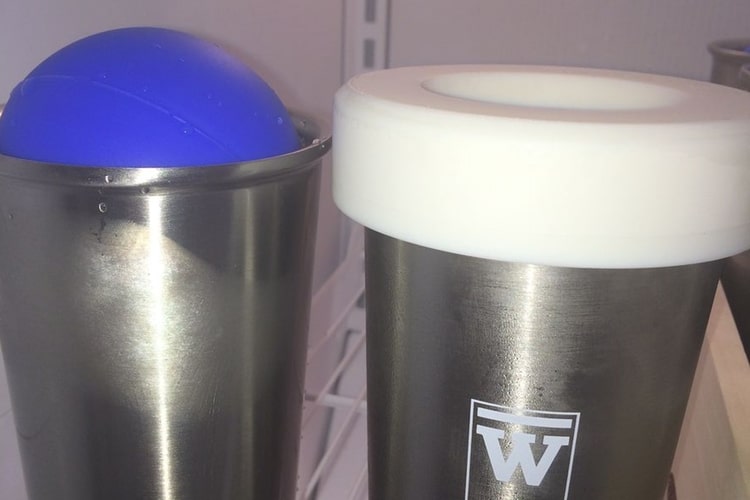 If your freezer is set to 0°F, then the water might freeze too quickly and clouding will form. One Makezine recommends employing an external foam sleeve around the mold to slow the process. If that sounds like too much effort, it probably is, since after all you're trying to enjoy your whisky not retake high school chemistry. But if only the clearest ice ball will suffice, you throw on that triple-layer foam sleeve like the homegrown lab technician that you are!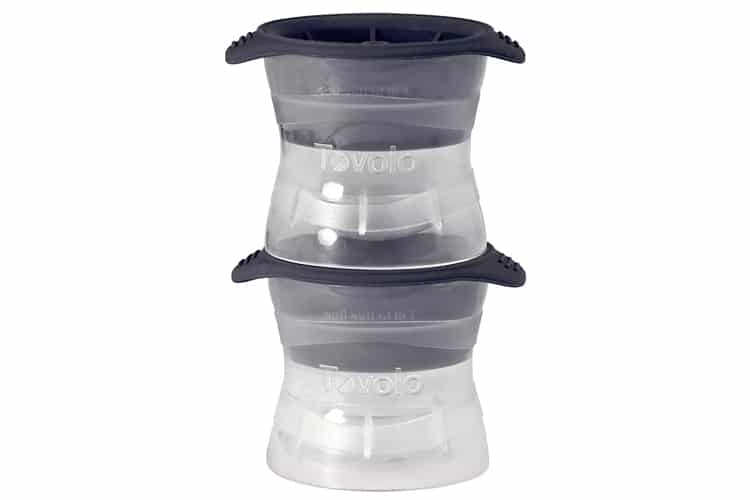 At the end of the day, the perfect ice ball means one that retains a solid shape and doesn't melt. For that there are quite a few molds and trays on the market. There are the popular and reliable black silicone trays from the aptly named Boldrz. Also available (and affordable) are the Tovolo Sphere Ice Molds, which take a basic, unfettered approach. For perfectly spherical molds that will fit upside down atop a tumbler, consider the Ice Ball Makers from TeiKis. And for the rocks drinkers who want a smaller size and higher yield, look no further than the Hutzler Ice Ball Tray.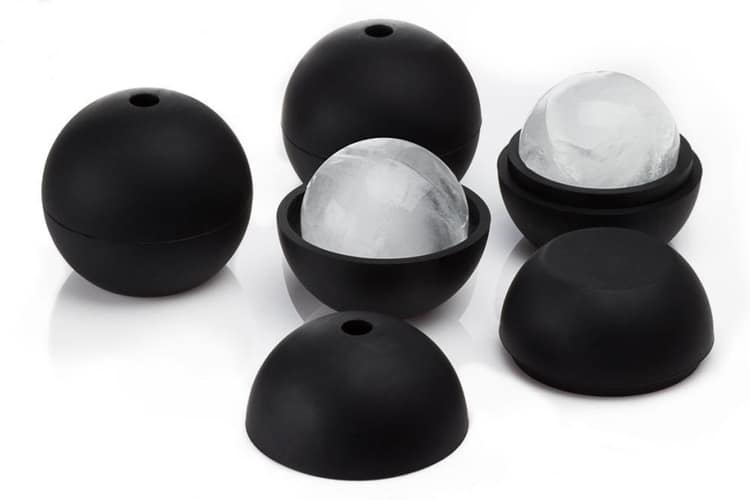 While the exact qualities of the perfect ice ball might be up for debate, there is really no debating the effectiveness of higher density and slower melt times. After all, it's not very often you hear someone complain that his or her drink isn't "watered down enough". The whisky ice ball is a painless way to let the natural flavour of your drink stay its course. If your local watering holes aren't using them they damn well should be.
---
Featured Video from Man of Many
---
This article is part of our How to Host a Party like an Absolute Legend.
A toast for World Whisky Day on the 20th of May! The first written record of whisky appeared in 1494. That's 523 years that the world has been graced with the water of life. We'll drink to that! Treat yourself to an Aberfeldy 12 year old Single Malt Scotch Whisky to celebrate this joyous occasion. Find your blend at @danmurphys #worldwhiskyday #drinkresponsibly #18+ #ad #mydanmurphys #shotbymanofmany

A post shared by Man of Many – manofmany.com (@manofmanytastes) on
Interested in more whisky stories? Here are a few to get you started:
Alternatives to Making a Perfect Ice Ball
Finding a Great Whiskey Glass
Famous Whiskey Recipes
Whisky Types
Great Whisky Gifts
You'll also like:
General FAQ
What are ice balls used for?
An ice ball is a round piece of ice that will melt slower than in ice cube, keeping your drink cool and not watered down.
How do I make clear ice balls?
Clouding can occur in your ice ball if the freezer is to cold and the water freezes too quickly. To make sure your ice ball stays clear you can emply an external foam sleeve around the mold to slow the freezing process.
---
Featured Video from Man of Many