Man of Many's Staff Favourites – 14 May 2022
We've had an absolutely bonkers past week. Unfortunately, much of the team caught the 'vid and those who were lucky enough to miss out managed to land a dose of the flu… go figure. Still, we kept things chugging along, ticking off the topics you love to hear about, including Joe Rogan being pipped for the top spot, the iPod disappearing forever, and even a love letter to our favourite two-door Italian car. These are our Staff Favourites for this week!
You'll also like:
Man of Many's Staff Favourites – 7 May 2022
Man of Many's Staff Favourites – 30 April 2022
Man of Many's Staff Favourites – 23 April 2022
Meta Quest 2
Scott Purcell – Co-Founder
We've had a chance to get our hands on the new Meta Quest 2 (formerly Oculus) in the office and while there might be some naysayers who say VR is dead, I can proudly say it's here to stay. Without getting into too many technical specs or details here, it's a little tricky to describe what makes this VR Headset so much better than the first generation. The graphics are better, there's no noticeable latency or lag, it's insanely easy to use and set up and everything just works a lot smoother. Somehow they've packed 1832 x 1920 pixels per eye which look beyond incredible. The accuracy of the controllers is insane and you can now ever use your own hands for games using hand tracking! While VR used to be a fairly solitary experience, you can even cast what you're seeing to a smartphone or TV from the Quest 2 and while the weather has been horrible in Sydney, it hasn't stopped me from playing virtual golf from home or the office. At under $500, I couldn't recommend picking one of these up more!
Favourite Article of the Week: Champagne Bollinger Releases Limited Edition La Grande Année 2014.
Hyperkarting
Frank Arthur – Co-Founder
For any Sydneysiders looking for a fun group activity, I highly recommend you try Hyper Karting. Located on the level 5 car park of the Entertainment Quarter, Moore Park, Hyper Karting is a 410m go-kart track. But what makes Hyper Karting stand out from most other go karting options is its fleet of fully electric vehicles. These electric powered German RiMo karts have the superior acceleration to their petrol counterparts, allowing drivers to reach top speeds quicker which makes for faster racing and much more excitement in and out of corners. Additionally, karts have a boost button that allows each driver a single additional burst of speed per lap.
Whether you're a wannabe Lewis Hamilton or have no interest in motorsports, Hyper Karting will definitely get your adrenaline pumping.
Address: Level 5 Car Park, 207 Park Rd S, Moore Park NSW 2021
Hours: Mon-Sun 9am-12am
Favourite Article of the Week: The 'Gangs of London' Season 2 Full Trailer Unleashed
Moncler Pour Femme EDP
Denise Barnes – Head of Branded Content
The designer brand known for its unique luxurious winter & alpine clothing has recently launched their very first fragrances, and like everything else the brand does, the MONCLER Pour Femme & MONCLER Pour Homme is radical, luxurious, and unlike anything you've ever seen. It's where pure indulgence meets cutting-edge technology. Each bottle is encased in a ribbed silver case and cap with an LED screen adorning the bottle. While the illuminated message panel comes standard with the scrolling word 'MONCLER' when switched on via the MONCLER logo button at the front, the best thing about it is that this can be a fully custom message that can be set up in only a few seconds via the MONCLER Fragrance app. I've already had so much fun with putting different messages on the bottle, from welcoming guests into my home to cheeky little messages for my husband and it's always such a great talking point. I honestly think this will be 'THE' gift to give and receive this year. A beautifully designed heavenly scent that provides hours of entertainment.
Favourite Article of the Week: Beginners Guide to Buying Your First NFT.
Bombay Sapphire Premier Cru
Ben McKimm – Journalist
When one of my favourite gin brands sent this one through I was over the moon to hear that they're refreshing things once again. And while my gin palate has been put on pause for whisky over the last few weeks – as we released our own bottle, which you can buy here – this latest release from Bombay Sapphire is pulling me back in the other direction. So what do we have here? For one, it's bright, elegant, and oozes premium. The Murcian fine lemons bring this to light and are complemented by mandarins and sweet navel oranges for a bittersweet yet balanced taste. While we're yet to mix this in a French 75, I think we'll spend our Saturday afternoon sipping on a few of those with some mates. Cheers!
Country: England
Size: 700ml
ABV: 47%
Price: $74.99 AUD (via the Dan Murphys link below, and $68.00 members price at the time of writing).
Favourite Article of the Week: This Unassuming 4×4 is Making a Comeback for the Ages.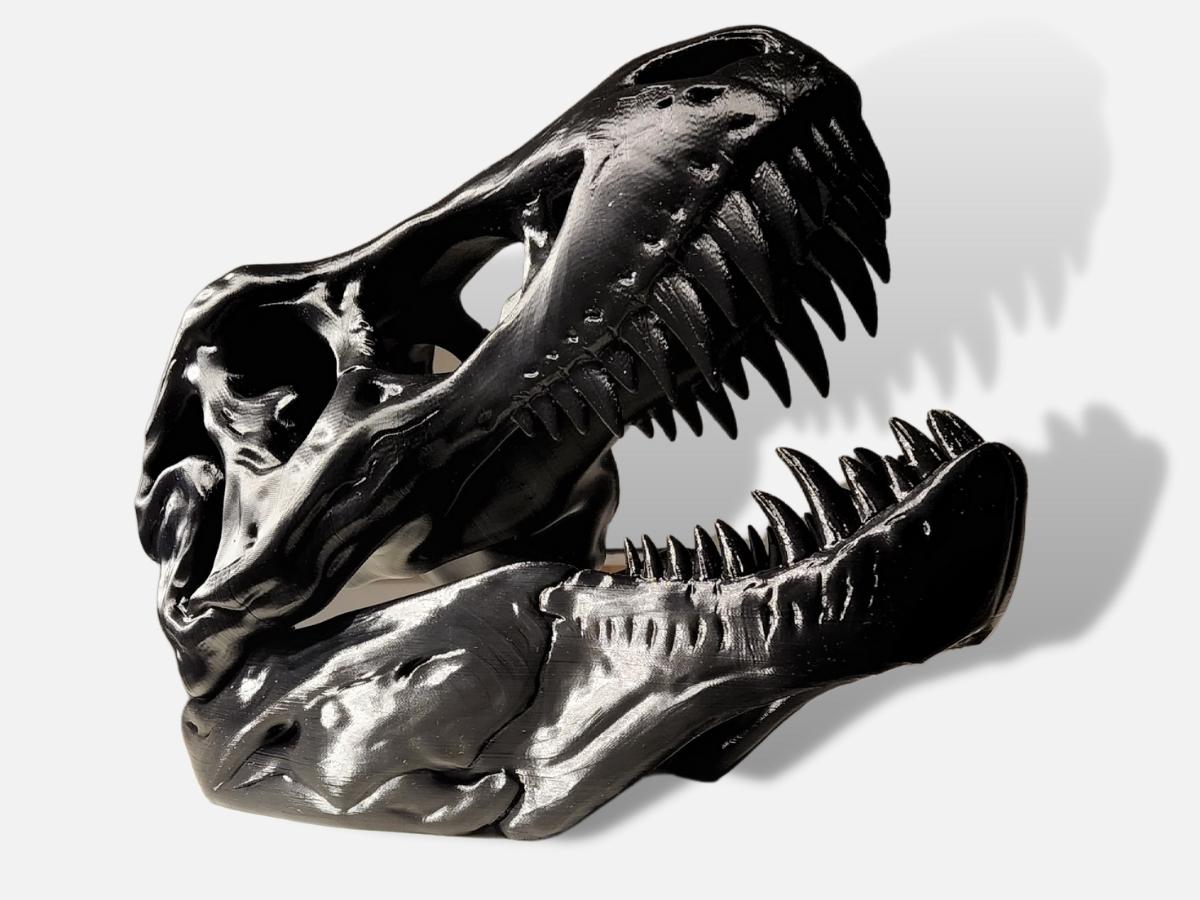 Enviro Skulls
Rob Edwards – Branded Content Writer
While my dinosaur obsession may not be as overt as it once was, that 10-year-old who didn't believe there was such a thing as watching Jurassic Park too many times is still in there somewhere. With a new flat to furnish I've had an eye out for some eye-catching items to punctuate the space and then I stumbled upon Enviro Skulls. Long story short, this satiny black Tyrannosaurus Rex skull arrived a couple of weeks later and I can honestly say that my inner 10-year-old is not disappointed.
While it doesn't quite meet the scale of a real T-Rex skull – it measures about 40 cm long – it certainly fulfils the eye-catching criteria and it's made from an environmentally friendly, non-toxic, plant-based material that's fully recyclable and sustainable. Plus, 100% of Enviro Skulls' proceeds go towards nature conservation efforts, fighting deforestation and climate change. That would mean little if they weren't genuinely cool, but they are. There's such an impressive range of colours and designs – the pink T-Rex skull is really something – that I may have to make the one I have part of a matching pair.
Favourite Article of the Week: 15 Best Classic Cocktails Recipes to Try
You'll also like:
Man of Many's Staff Favourites – 15 April 2022
Man of Many's Staff Favourites – 9 April 2022
Man of Many's Staff Favourites – 2 April 2022