Man of Many's Staff Favourites – 8 October 2022
Weekend has arrived, get around it. Unless, of course, you're still feeling the residual hangover of no AFL, no NRL, no NBA, cricket or rugby union. Ok, so there's rugby union but who wants to watch the Wallabies right now, anyway? Yikes. Nevertheless, we're once again back to satiate your spending needs and dish up cool products, experiences and shows to fill in your time in this no man's land on the sporting calendar. Here's Man of Many's Staff Favourites for this week,
You'll also like:
Man of Many's Staff Favourites – 1 October 2022
Man of Many's Staff Favourites – 24 September 2022
Man of Many's Staff Favourites – 17 September 2022
Ralph Lauren Pink Pony Collection
Nick Hall – Editor-in-Chief
I've already voiced my admiration for the Ralph Lauren Pink Pony collection once this week, but I thought I'd take a second stab at supporting a good cause. This year, the famed fashion label has reaffirmed its commitment to supporting those impacted by breast cancer through the annual Pink Pony campaign. I was lucky enough to be involved in the campaign this year and I can honestly say it's one of the most genuine philanthropic efforts I've seen come to life. There's no pretence or underlying motive, just a big American brand throwing its support behind an important issue.
If you get a chance, I highly recommend checking out the new lineup of polos and oxford shirts. Best of all, 100% of the proceeds from the purchase price of the new Pink Pony Oxford Shirt and Pink Pony Fleece Hoodie and 25% of the purchase price from the Ralph Lauren Pink Pony collection will go directly to Cancer Australia. Up your wardrobe game this year and feel good about it at the same time.
Favourite Article of the Week: Moncler Reimagines its Cult Classic Maya Jacket for the Brand's 70th Anniversary
The Gospel Whiskey Single Cask Rum
Scott Purcell – Co-Founder
Coming from the award-winning South Melbourne Distillery with the coolest bottles on the market is a new Single Cask Rum. Believe it or not, this is the very first cask the team laid down over seven years ago as cask #001, which is somewhat surprising for a brand known for their 100% Australian rye whiskeys. This experimental project was double distilled in direct-fired pot stills from Aussie sugarcane and aged in re-coopered Australian red wine casks. It was then finished in a freshly disgorged (poured out) Straight Rye Whiskey barrel. The result is an exceptional 7-year-old rum that brings notes of apricot, toffee, caramel, nutmeg and cinnamon. The limited release was made exclusively available to purchase online at 8:30am Wednesday 28 September from The Gospel Whiskey for RRP $135.
Favourite Article of the Week: OPINION: Why I'm Supporting the Ralph Lauren Pink Pony Campaign
Bon and Lesley, Shaun Prescott
Rob Edwards – Branded Content Writer
Having read his first novel, The Town, more than once, I've eagerly awaited Australian author Shaun Prescott's second book and it's finally here. While I've only just picked it up, I'm already engrossed. Bon and Lesley has been described as "an Australian horror story of uniquely local proportions" and favourably compared to the iconic (and thoroughly bleak) Aussie psychological thriller flick Wake in Fright. That being the case, I fully expect Bon and Lesley to be an experience equally disorienting and gripping. Prescott has a very particular style and I can't think of anyone whose writing I'd rather have as my guide through a country that – as the book puts it – is so "intimately familiar with catastrophe."
Favourite Article of the Week: The Internet Reacts to New 'R Plates' Introduced on Australian Roads
Malbon Golf
Sam Mangioni – Journalist – Entertainment & Culture
It's no secret golf has exploded across the planet. Due to the game being one of the only accepted activities throughout the pandemic, millions of people dusted off their clubs to get outside, socialise with friends and have some fun. This renewed interest in the sport has brought with it a host of new apparel brands looking to capitalise on the trend – and to be honest, most of them are garbage. Tacky designs and poor materials have turned the gentleman's game into a circus. As the great Shooter McGavin once said: "Damn you people. This is Golf. Not a rock concert". However, in a sea of mediocrity, Malbon Golf gets it right. Now, like every fashion label on the planet, they lean a little too heavy into the surf/skater vibes, but the founders have struct a unique balance for grown-ups like myself. Boasting a wide range of stylish in-house designs and big-time collaborations, this is the only place worth shopping for course kit upgrades. While your swing might be ugly, there's no excuse for an outfit. Play well, guys.
Favourite Article of the Week: Adelaide Emerges as New Leader to Host Australian LIV Golf Event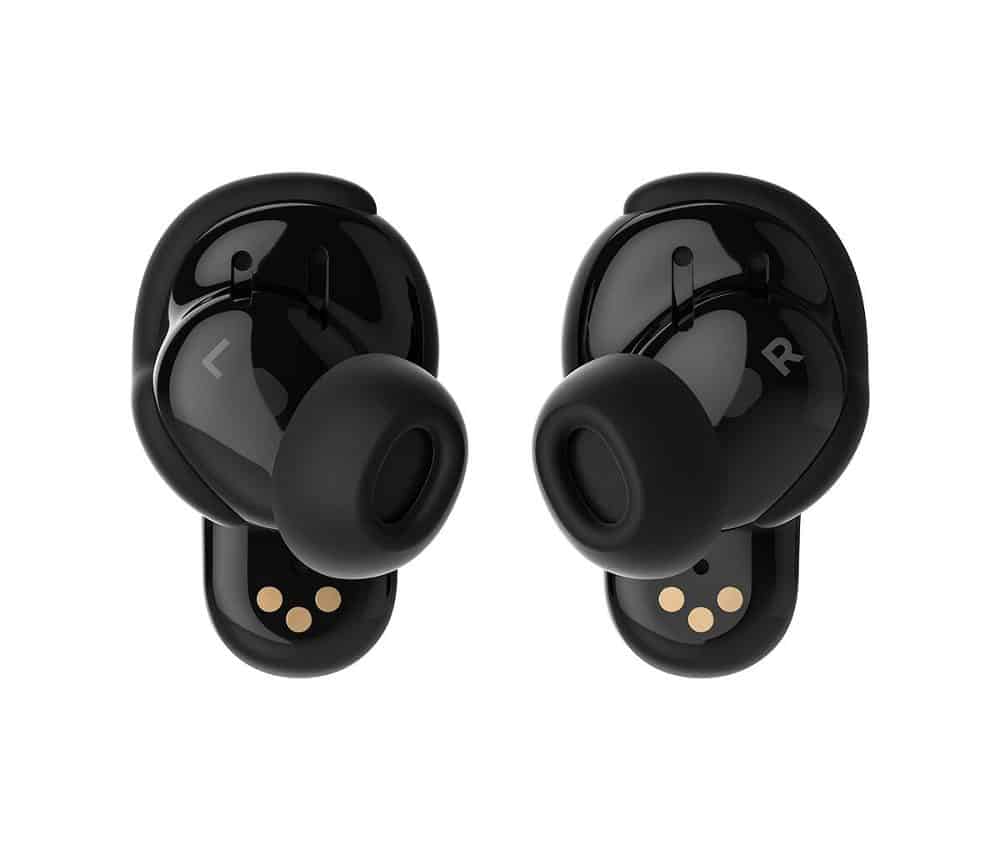 Bose QuietComfort Earbuds II
Harry Parsons – Branded Content Manager
Whether you are jumping on a packed-out train, on a painful long-haul flight with a screaming baby or honing down on some work in a bustling office, the introduction of noise-cancelling has changed lives and ears. Enter Bose's QuietComfort Earbuds II, boasting refined sound calibration technology and personalized audio, these earbuds are your ultimate muso companion in any situation.
I thoroughly enjoyed the experience of using these headphones on my morning commute. The combination of Bose's Fit Kit and reduced weight (7grams!) made my ears sing, providing a super comfortable listening experience and in turn incredible sound quality. If you're a music connoisseur that tackles the loudest environments on the regular, I would highly recommend these earbuds!
Anyday Microwave Cookware
John Guanzon – Head of Social
Microwaves are just for reheating leftovers, right? Wrong. For the past couple of weeks, I've been using Anyday microwave cookware to cook – get this – full family meals in the microwave. They first caught my attention after seeing Momofuku's David Chang religiously swear by it, even creating a dedicated podcast episode on the wonders of microwave cooking, using the Anyday set. Since trying out the microwave bowls, I've been cooking perfectly moist rice daily and have had a crack at making poached eggs, 6 minute shakshuka and David Chang's recipe for salmon and rice. It's actually made weeknight family cooking so much quicker and easier. The real hard worker of this product though is the lid.
The lids regulate and control the steam during cooking and also create an airtight seal when storing leftovers in the refrigerator. Who doesn't love an all-in-one, multi-function piece of cookware? Lazy man cooking is 100% on brand for me and the idea of just throwing all your ingredients in one bowl, putting in the microwave and then taking out a delicious, evenly cooked meal: perfection. Check out the mind-blowing amount of recipes you can whip up in the microwave:
Favourite Article of the Week: KFC Popcorn Chicken Slab is Back for a Good Time, Not a Long Time
7 Eleven Coffee Gets Sustainable
Ben McKimm – Journalist – Automotive & Tehnology
The news that 7-Eleven coffee was receiving a price hike ($2 to $3 for my large coffee) left me shooketh. However, when the news came through that the brand would be going 100% Fairtrade certified it was enough to put my mind at ease. The game-changing partnership with Fairtrade aligns with 7-Eleven's ongoing commitment to reduce their societal and environmental impact on the 80 Million cups of coffee they sell each year. I reckon I account for at least half of them. From Tuesday 4th October 7-Eleven will be selling its most sustainable coffee ever with every cup sold now proudly 100% Fairtrade certified. This week also sees the launch of new packaging made with plants, and a continued commitment to divert cups from landfill with the ongoing expansion of the cup recycling program, and my personal favourite, a 50c discount for customers bringing their reusable coffee cup instore.
Favourite Article of the Week: 2022 Subaru WRX Wagon Review: Your Key to Unlocking the Weekend
Haulier International
Richie Hall – Video Producer
Haulier International have recently celebrated the opening of their debut bricks-and-mortar flagship along Paddington's iconic Oxford Street strip-mall. Designed by the award-winning studio Sibling Architecture, the store is an experience in itself. Inspired by the terminals and transit lounges of 1970s airport design, it transports customers back to the golden age of air travel and revels in the escapism of far-off destinations.
Drawing on a career designing for the world's top luxury brands, founder Jeremy Harshan established Haulier in Sydney in 2020. Every piece is made in Europe to the highest manufacturing standards and with materials that are designed to last. My favourite piece in the collection is the Harmony Sailing Smock in Bright Navy. It's a relaxed raglan sleeve smock with cut-away one-piece collar and v-neck opening. Made in Portugal and 100% Cotton, I feel like I'm on a vacation when I wear it.
Favourite Article of the Week: New on Netflix in October 2022
Ilegal Mezcal Anejo
Jacob Osborn – Staff Writer
Most of the mezcals I try are extremely sippable if not outright delicious, but this one from Ilegal exists in a class of its own. A true masterpiece, the brand's Anejo statement opens on a rich nose of flower, honey, sugar candy, lime peel, and light smoke. Then comes the exquisite taste of honey, black pepper, lime, and orchard fruit, which rides in on a texture so warm and encompassing that it practically defines the term "mouthfeel." Smooth smoke, black pepper, and hints of oak kick in on the long and elegant finish, leaving you primed and pumped for the next sip.
Ilegal is more than a name but a living history in bottle form. According to legend, founder John Rexer used to smuggle unbranded mezcal from various villages in Oaxaca to his speakeasy-style bar and music venue in Antigua, Guatemala. It was only in 2006 that the brand became official and it now ranks amongst the most well-known and respected mezcal producers in the world. From then to now, fourth-generation mescaleros bring this impeccable liquid to life in small batches using sustainable Espadin agave. The brand also maintains tight connections with the local community, growing horizontally instead of vertically and creating tons of jobs in the process.
I could go into more detail about Ilegal's incredible history, production process, and community ties, but let's be honest, this juice is either great or it isn't. And I can say with absolute confidence that their Anejo is some of the best mezcal I've ever tasted. Buy with extreme confidence!
Favourite Article of the Week: LeBron James is the Latest Sports Star to Buy a Pickleball Team