Man of Many's Staff Favourites – 17 September 2022
One week on and Britain is still mourning the death of Her Majesty Queen Elizabeth II, in their own unique way. If you haven't had a chance to check out the live stream of Brits queueing up for 30 hours just to simply walk straight past the deceased monarch's body, you should definitely change that. Honestly, these people roll in 24 hours a day to catch a glimpse of the old girl's coffin, rain, hail or shine. It's remarkable. I only wish I was that dedicated to anything. Instead, I'm stuck here on the couch, scoring the net for cool products and dishing them up by the handful. Since you're already here, read on and listen to what team and I found interesting this week in Man of Many's Staff Favourites.
You'll also like:
Man of Many's Staff Favourites – 10 September 2022
Man of Many's Staff Favourites – 3 September 2022
Man of Many's Staff Favourites – 27 August 2022
Felons x NZ Hops – NZ Hazy IPA
Nick Hall – Editor-in-Chief
Brisbane beer lords Felons Brewing Co. have long been my go-to for out-there drops but this one takes the cake. The legends have teamed up with New Zealand hop-growers for a decadent and frankly, ridiculous new NZ Hazy IPA which knocked my socks, shoes and any number of unnamed appendages off all at once. It's got a big, juicy pineapple flavour straight off the bat with an unsurprisingly heavy hit of hops to finish. If you want to try something a little different that embraces our little Trans-Tasman love story, hit up Felons and crack a can or two.
Favourite Article of the Week: Traffic Stopped After Truck Carrying Dildos and Lubricant Spills Its Load on Highway
The Resilience Project
Scott Purcell – Co-Founder
---
Featured Video from Man of Many
---
My friend invited me along to the Opera House Saturday night to see "TRP". I had absolutely no idea what it was but after a quick Google, I came across The Resilience Project. Having, at one stage like everyone else, been heavily into self-improvement, productivity and self-help (a big reason why we started Man of Many after reading sites like Lifehacker), almost to an obsession in reading feel-good stories without actually getting things done, I have become a bit more cynical in my time in the space. But after hearing Hugh speak, it was a refreshing, practical take on simple things you can do to mental health. The secret? Gratitude, Empathy and Mindfulness. Ask yourself what three things went well today, and write them down at night every day for 21 days and you can supposedly rewire your brain to look for the positives in life. Seems pretty simple. Need an example of empathy? Just watch how Hugh goes out of his way to surprise his mate Beefy in the video above. I strongly recommend you give his book a read, or the audio-book a listen or simply subscribe to his podcast. I've linked one of my favourite episodes below.
Favourite Article of the Week: 'GoldenEye 007' is Coming to Nintendo Switch Online and Xbox Game Pass
TRÈS
Sam Mangioni – Journalist – Entertainment & Culture
Having not been to the snow since the pandemic, I desperately needed some fresh gear before my recent trip to Queenstown. Thankfully, a friend told me about up-and-coming Aussie brand TRÈS. In terms of raw aesthetics, their collection of goggles, base layers and other accessories immediately resonated with my personal style. However, the function and performance will keep me coming back for more. Whether you're finishing off the snow season in Australia or heading overseas later in the year, TRÈS is a must for those who want both stylish design and technical excellence.
Favourite Article of the Week: UFC Star Paddy 'The Baddy' Pimblett Beats Up 10 US Marines in a Row
Teddy Swims, Touring Australia and New Zealand
John Guanzon – Head of Social
US singer, Teddy Swims, is currently in Australia touring around the country and I was lucky enough to attend an exclusive showcase at the Warner Music Australia office this week. All I can say is – oh my, this man can sing! I first spotted him through his viral covers that made their way around social media, but Teddy is famous for his rich baritone and genre-crossing chameleon sound: from soul to funk, gospel to country to R&B. But all this aside, it all comes back to that incredible set of pipes. If you haven't heard of him, drop whatever you're doing and search up his soothing, feel good cover of Shania Twain's 'You're Still the One'. Your soul will thank you for it, trust me.
Teddy Swims is set to perform four special headline shows in Melbourne, Brisbane, Sydney and Auckland with his electric live band this weekend, but you can also do yourself a favour and binge his music online:
Favourite Article of the Week: PSA: We're Now @manofmany on Instagram!
ooGee Headwear
Richie Hall – Video Producer
With the warming weather approaching (finally) I can't wait to spend more time outdoors and by the beach. We all know how important sun protection is and we need a hat that can stand up to the harsh Aussie sun. ooGee Headwear makes traditional country-style hats in a range of shapes that are lightweight, comfortable and scientifically tested to ensure they rate UPF50+. Thanks to their Flexibraid technology, you can pack and fold the hat down knowing that it'll always bounce back to its original shape. Best of all, it's made and owned in Australia.
Favourite Article of the Week: Margot Robbie Goes on a 1920s Drug Bender in Official 'Babylon' Trailer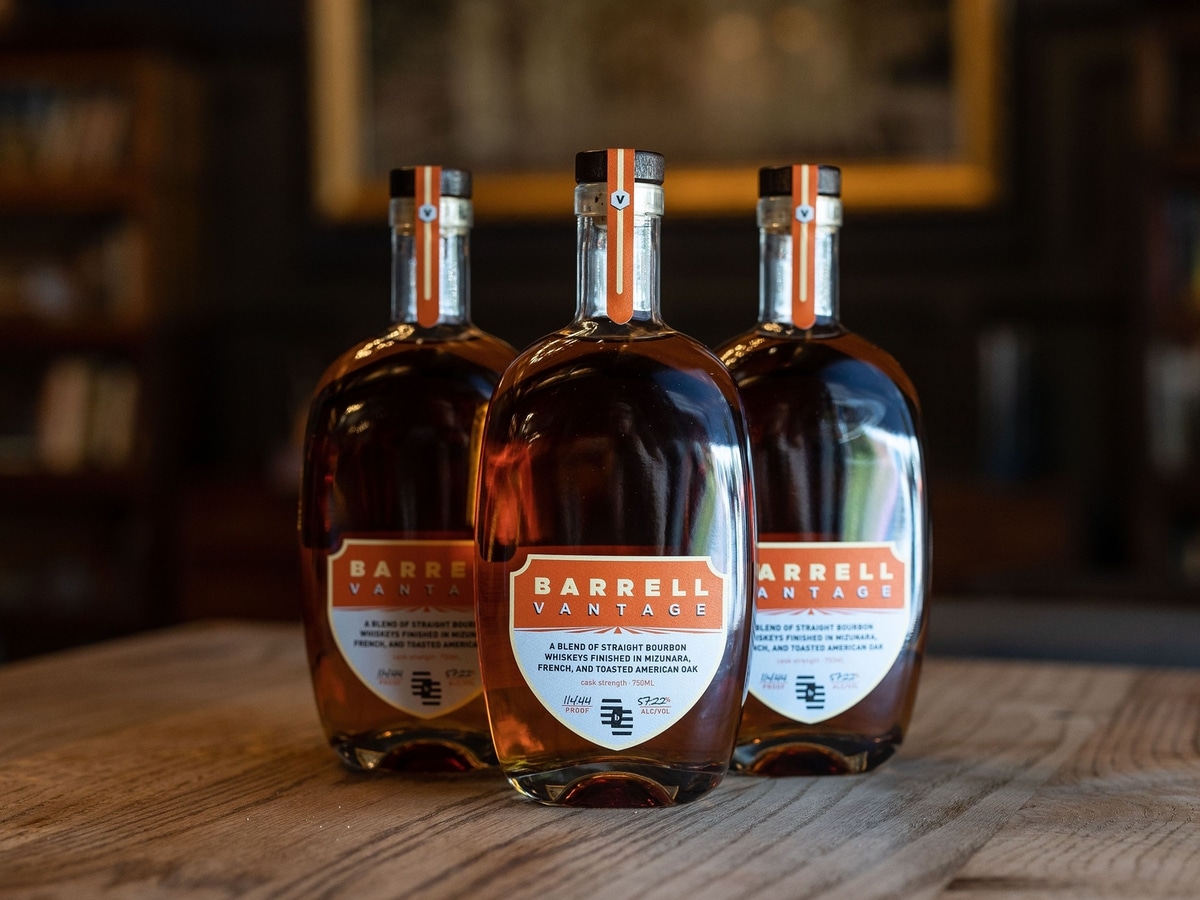 Barrell Vantage
Jacob Osborn – Staff Writer
The good folks at Barrell Bourbon have just introduced a brand new expression and I couldn't wait to try it. Bottling and blending is the name of their game and the new Barrell Vantage is the first of an ongoing release. It capitalises on the brand's unique vantage point within the industry (hence the name) and finishes a blend of straight bourbons in three unique types of virgin oak, specifically Mizunara, French, and toasted American oak casks. Each component whiskey is finished separately and then masterfully combined with the others by way of an expert technique.
The result is a classic cask-strength sipper that opens with bold aromas of grass, cherry, wood, vanilla, and spice. Its palate is similarly robust and beautifully balanced as it fires between sweet vanilla and toffee, tart cherry, and oaky spice. Sugar and fruit carry through to the finish, but it's oak and spice that takes the final bow. Thanks to the creative maturation program, you'll likely pick up novel flavours and nuances with every sip, making this a true multi-tiered tasting experience. In other words, it's another signature Barrell release!
Barrell Vantage was distilled in Indiana, Kentucky, and Tennessee, then crafted and bottled in Kentucky at a cask strength of 114.44 proof (57.22% ABV). You can purchase it in the US through select retailers and online via the BCS website for a suggested retail price of US$89.99. Get sipping!
Favourite Article of the Week: Margot Robbie Goes on a 1920s Drug Bender in Official 'Babylon' Trailer
---
Featured Video from Man of Many