$80,000 Rolls Royce Whisky and Cigar Chest Embodies Ecstacy
We know Rolls-Royce for its stunning portfolio of luxury vehicles, but in the past few years, the iconic brand has stepped into new territory. The automaker's collection of fine wares has been lauded for retaining the same level of craftsmanship we've come to expect on the road, and the new bespoke whisky and cigar chest is no exception. Intricately crafted and exquisitely presented, the Rolls-Royce Cellarette epitomises the Spirit of Ecstacy.
You'll also like:
Rolls-Royce Spectre: Marque's First-Ever EV
2021 Rolls-Royce Ghost Review: A $600,000 Oasis of Calm
Rolls-Royce Launches $40,000 Escapism Luggage Set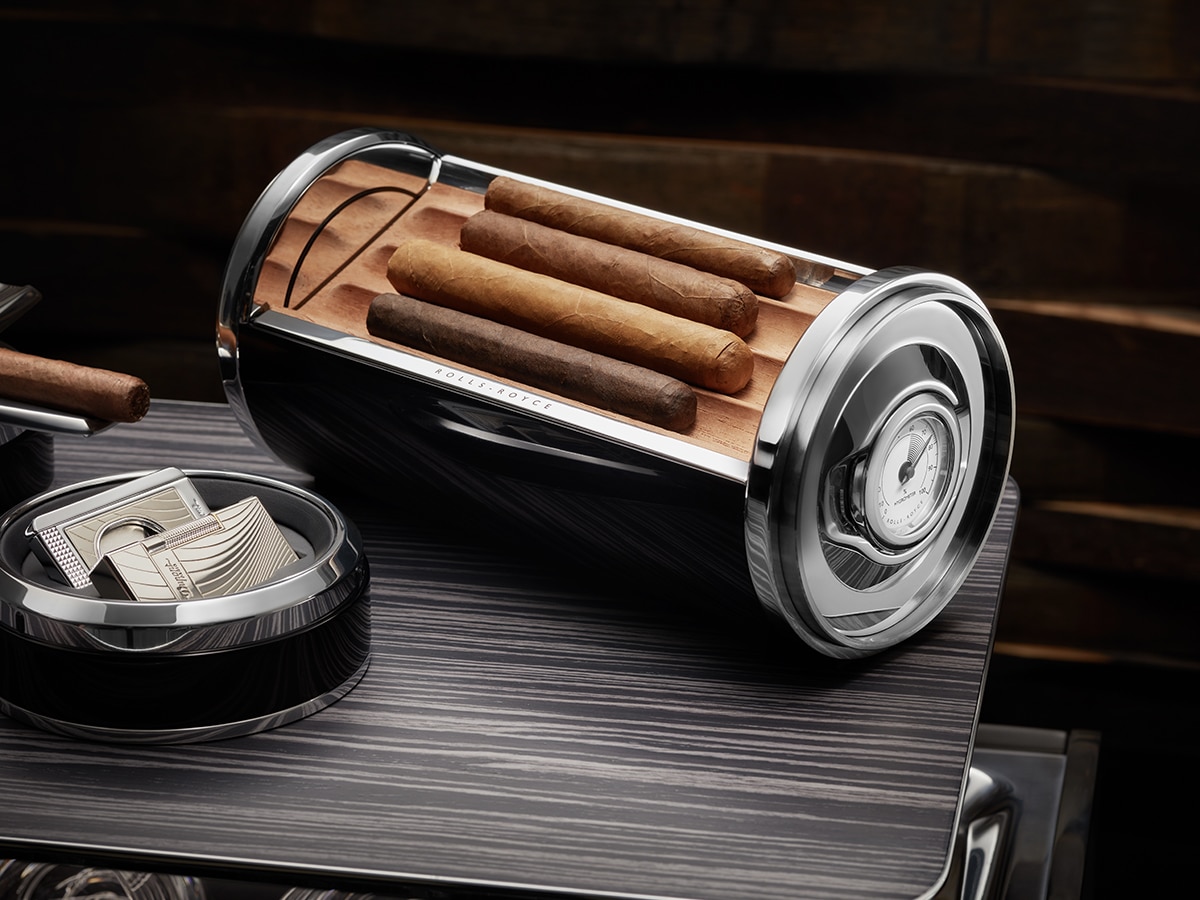 Offered as part of the Rolls-Royce Connoisseur's Collection of collectibles, the new whisky and cigar chest is undeniably extavagent. It is crafted from a mixture of luxury materials, highlighted by a polished aluminium chassis enveloped by embossed Rolls-Royce Havana leather. This is then finished with an Obsidian Ayous Open Pore veneer serving tray, complete with Spirit of Ecstacy inlay. Importantly, the stunning piece of kit will fit discreetly into the rear of any Rolls-Royce, ready to pop out whenever the time comes.
From a design perspective, the Rolls-Royce Cellarette is hard to ignore. From the Armagnac leather to the high-class accessories that are revealed mechanically, the collectible somehow manages to feel old-wordly and futuristic at the same time. When the chest is unfurled, you are presented with hand-blown lowball glasses, each exquisitely finished with the 'RR' monogram. These glasses rotate outwards as the unit opens, evoking a charming sense of theatre.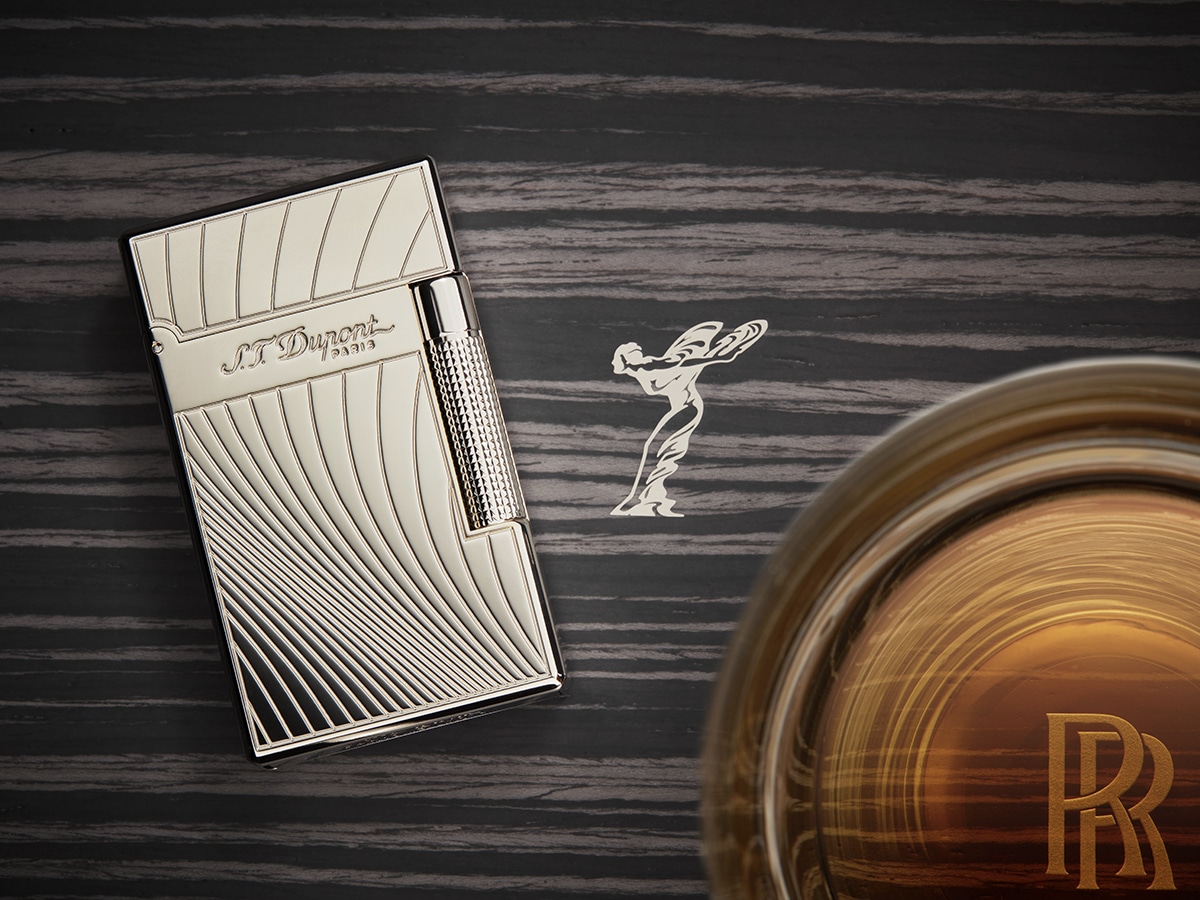 "The Rolls-Royce Cellarette, the latest addition to the Rolls-Royce Connoisseur's Collection, offers our clients new ways to enhance their lifestyle beyond the experience of their Rolls- Royce motor car," Nicholas Abrams, bespoke designer at Rolls-Royce Motor Cars said. "Historically, Cellarettes were used to secure wine and spirits. This bespoke chest can be configured to stow aperitifs or digestifs, dependent on the client's preferences, alongside prized cigars, in a spectacular fashion."
There is also an Armagnac leather-lined bottle pannier that can adapt to different bottle sizes, with the bottle held in place magnetically by a polished aluminium fastener. At the opposing end is a humidor which when opened offers the user a cigar tray for the stogies you've nestled in Spanish Cedarwood at your chosen humidity, a measure precisely monitored by a hygrometer.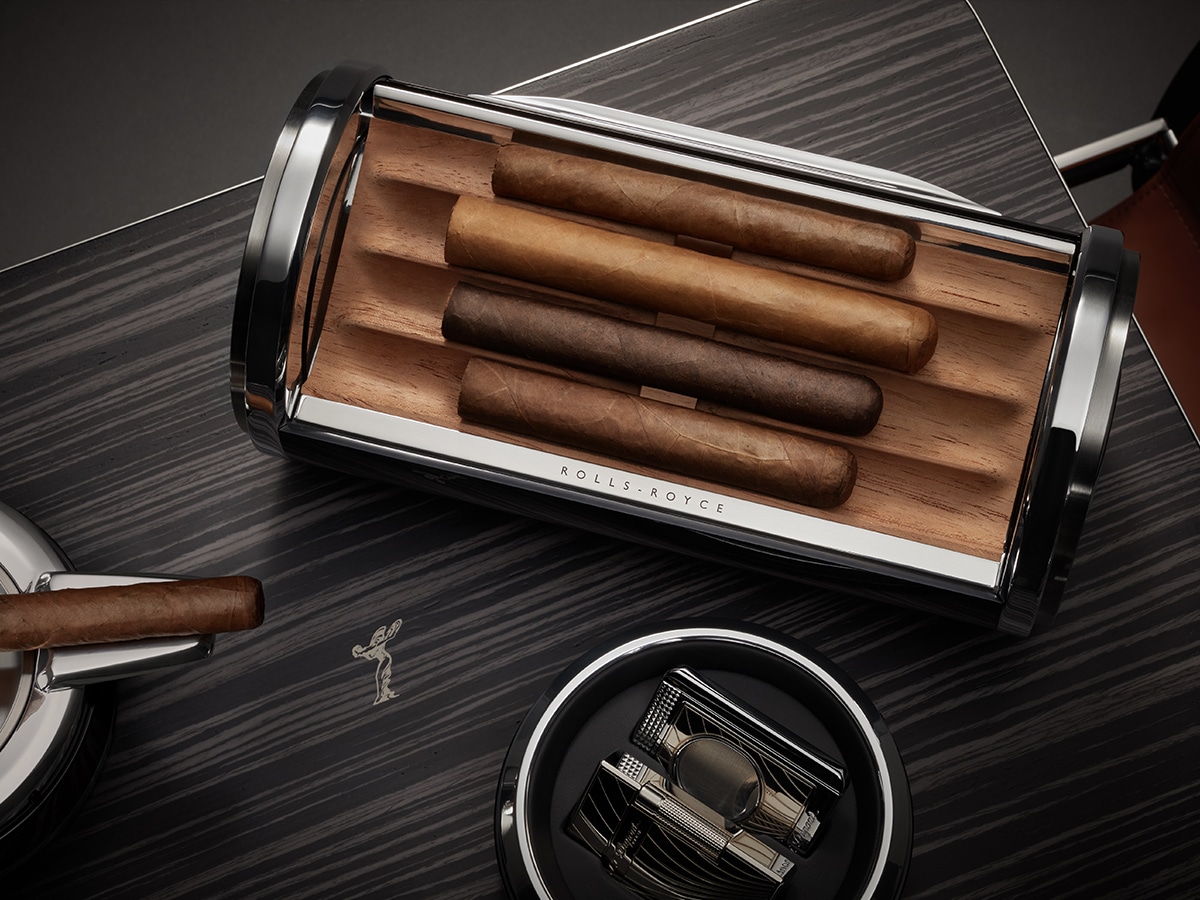 From there, you'll find an intricately detailed cigar cutter and lighter, made by S. T. Dupont, Paris and engraved with the Spirit of Ecstasy
Expression, alongside an ashtray. To ensure compact transit, the ashtray's cigar cradles extend only once the container is opened.
The Rolls-Royce Cellarette is available to acquire through Rolls-Royce dealerships, with prices starting from £44,150 (AUD$82,000) excluding local taxes.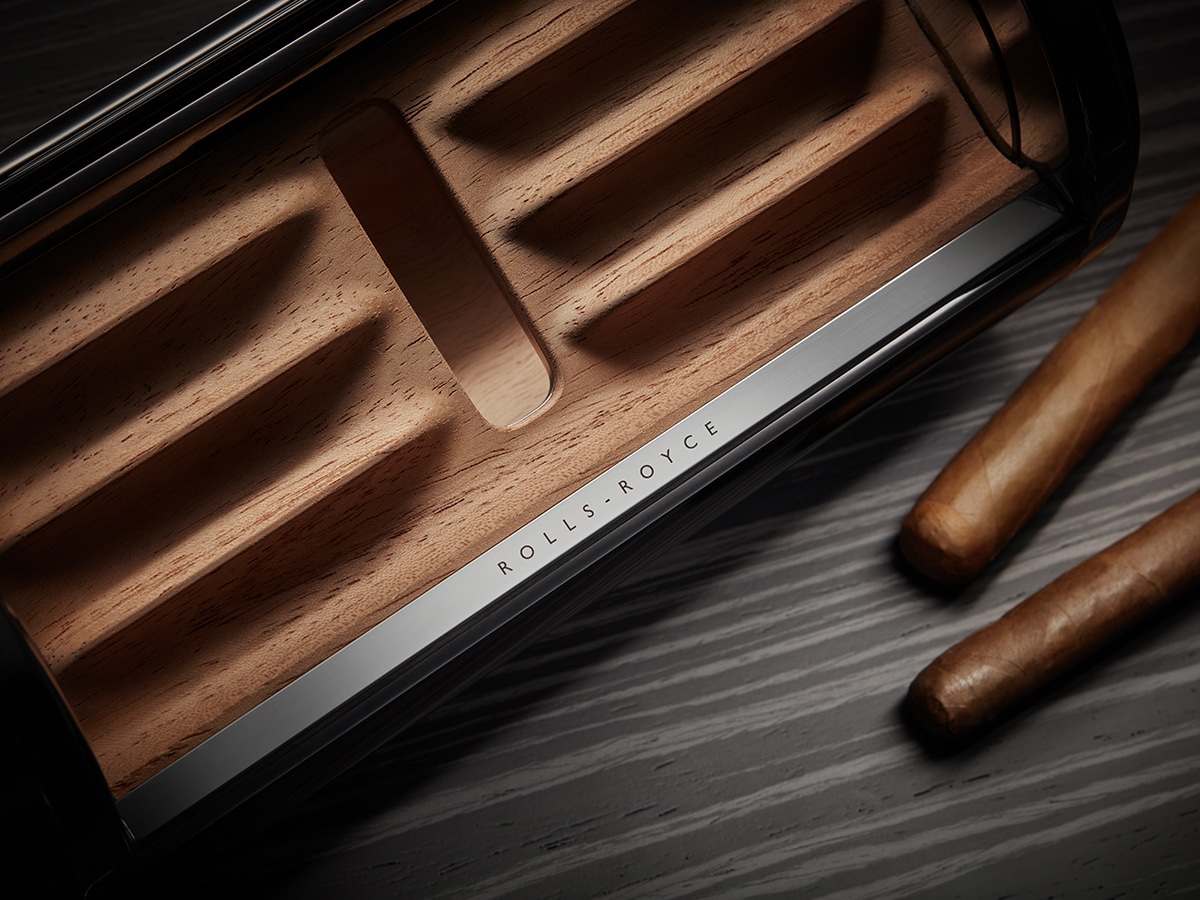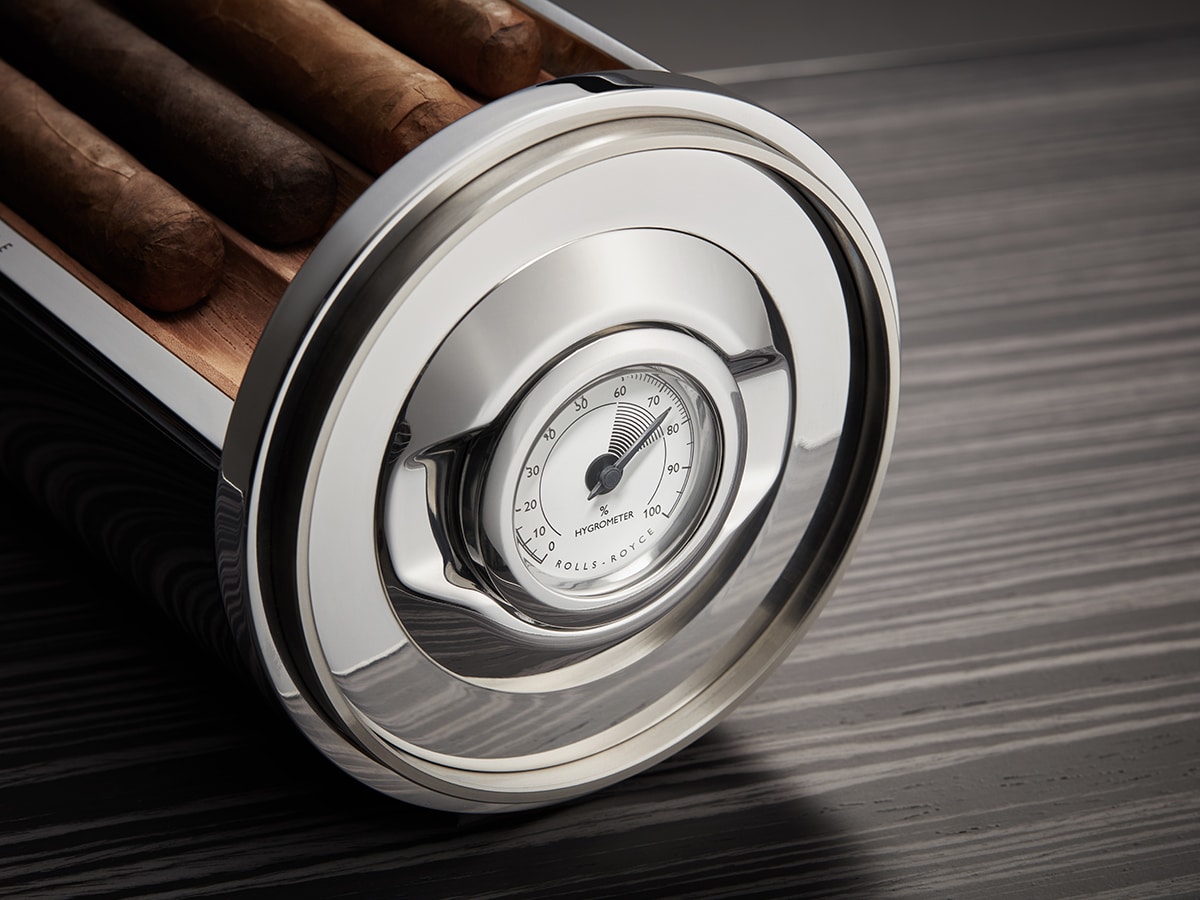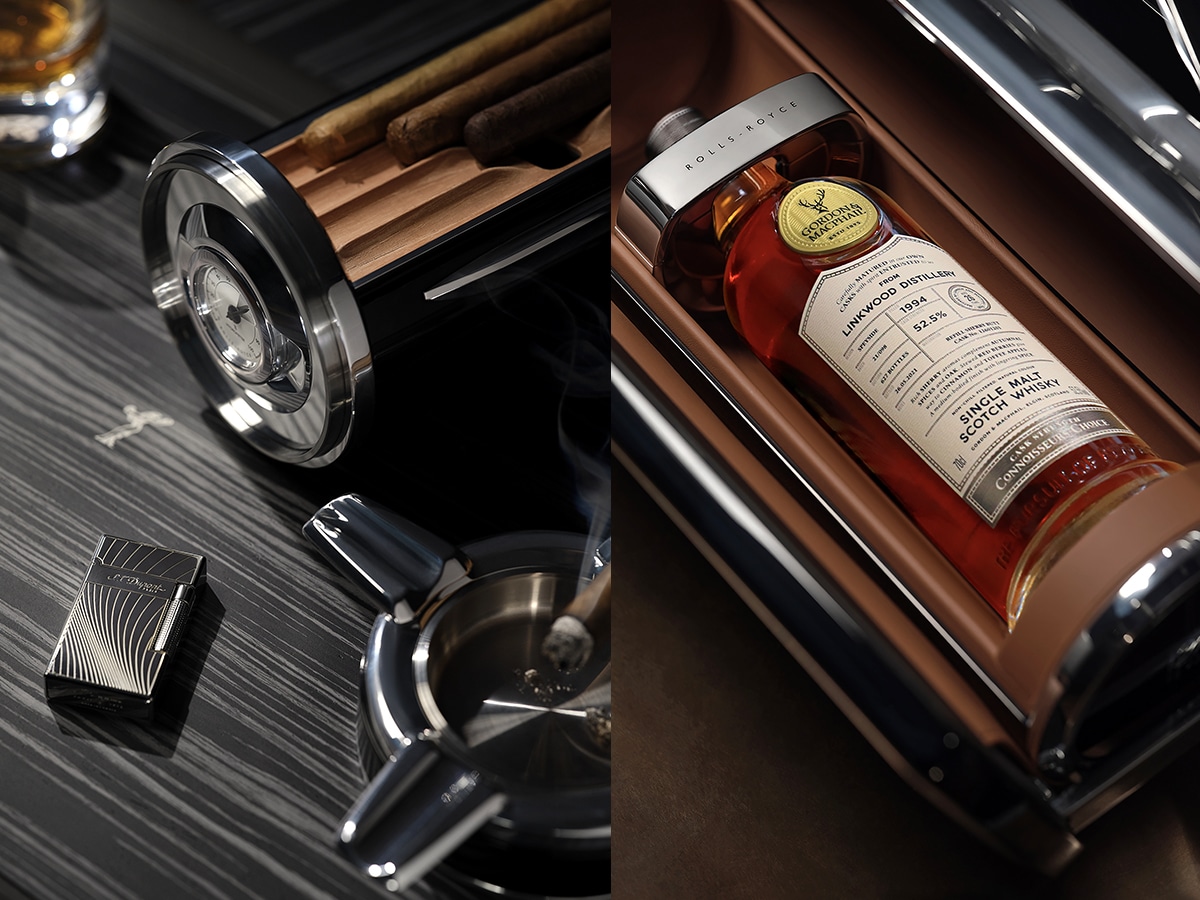 You'll also like:
Rolls-Royce Spectre: Marque's First-Ever EV
2021 Rolls-Royce Ghost Review: A $600,000 Oasis of Calm
Rolls-Royce Launches $40,000 Escapism Luggage Set