Which Sex Toy is Yours? Sex Therapist Tries to Match the Toy to the Person
Cut is making more matching videos, and their latest pits a sex therapist against the lineup to match sex toys to their owners. It's a tough challenge—trying to match up a person based solely on appearance with their sex toy, and while the therapist missed the mark on her guesses, her logic is still pretty insightful.
The latest lineup video comes from the same minds that produced a viral video depicting a mother and father trying to guess who their son had sex with. This new lineup is actually a part of a trio. In addition to the sex therapist, an office manager and a Cut employee tried to match up the sex toy with their owner. The guessers could interact with the group as a whole or ask individuals questions, but ultimately they had to go with their gut to make their guesses.
You'll also like:
Top 5 Sex Trends of 2020
The $199 Sex-Toy Every Guy Needs in Self-Isolation
Pornhub is Handing Out Free Pornhub Premium Memberships For Everyone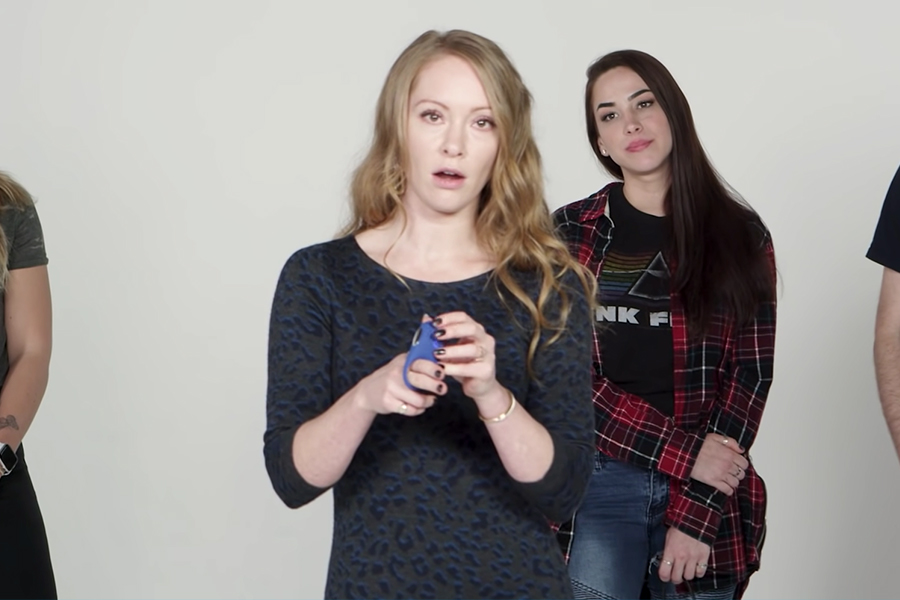 The therapist also offers advice in response to questions from the host. As to who typically buys a sex toy, the therapist explains that it is usually couples looking to mix things up and increase libido. For couples that have other issues, she recommends not introducing a toy until those issues are addressed. She also offers some advice regarding how much masturbation is too much, warning that if it keeps you from going out with real people and keeping appointments, then you might be doing too much.
In the end, her guesses weren't very accurate. There was plenty of shuffling of toys to get them to the right owner, which just goes to show that you can't judge a person by their toys. But that's the entertaining quality of Cut's videos. They open your eyes to the wide variety of people that are out there, and just how interesting they can be.
You'll also like:
Top 5 Sex Trends of 2020
The $199 Sex-Toy Every Guy Needs in Self-Isolation
Pornhub is Handing Out Free Pornhub Premium Memberships For Everyone