5 Ways This Men's Vibrator Will Make You 'Unforgettable' in Bed
In Partnership with MysteryVibe
Everyone wants to be unforgettable in bed, but the truth is that most men struggle to maintain a consistent mojo. So goes the never-ending quest to please both yourself and your partner, which can be a frustrating and confidence-draining experience. But we're in a whole new world these days, where innovative products have expanded upon the possibilities of sexual pleasure for men and women alike.
For proof, look no further than Tenuto 2, the wearable vibrator from MysteryVibe. Designed specifically for males with female pleasure in mind, it can transform sex for both partners with fantastic results. Take 20% off and then reap the following key benefits in the bedroom, as the vibrator takes you from inconsistent to unforgettable once and for all.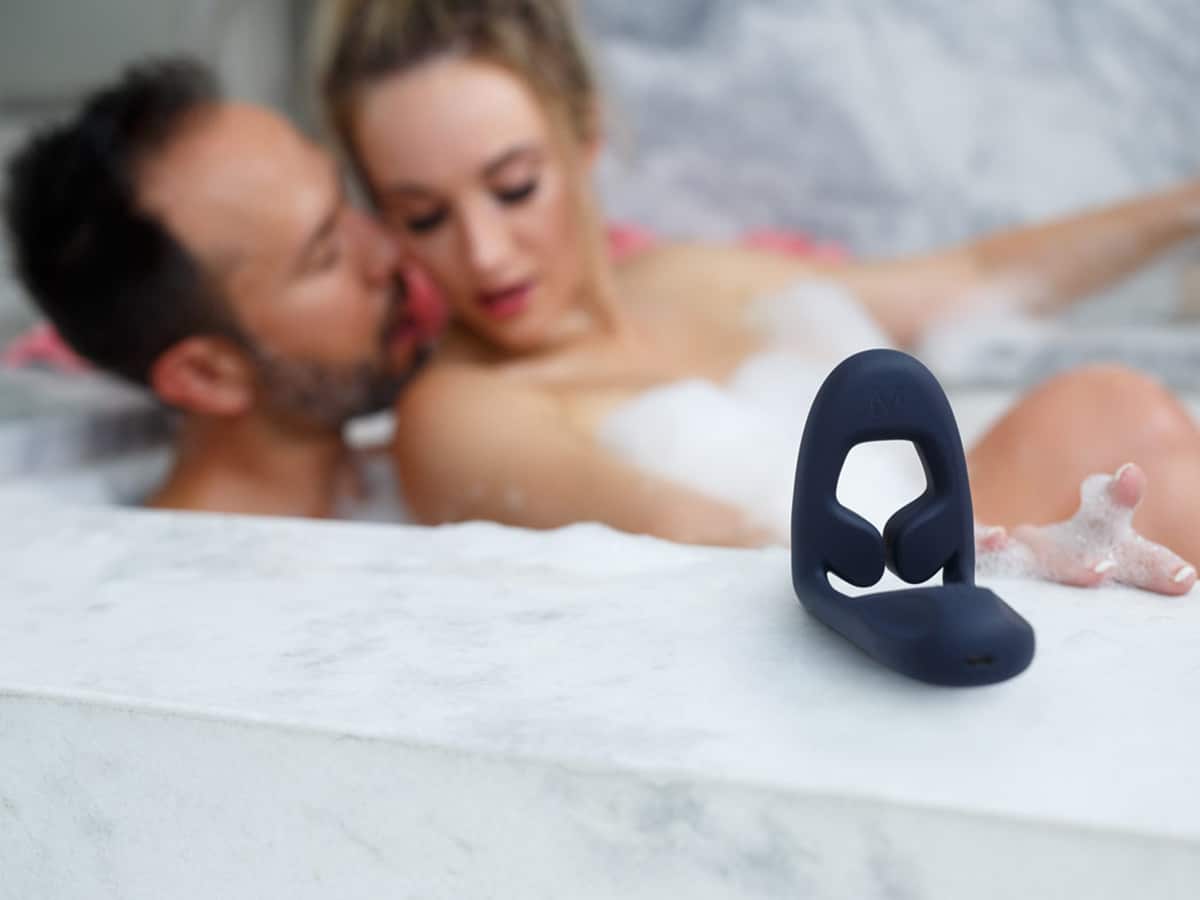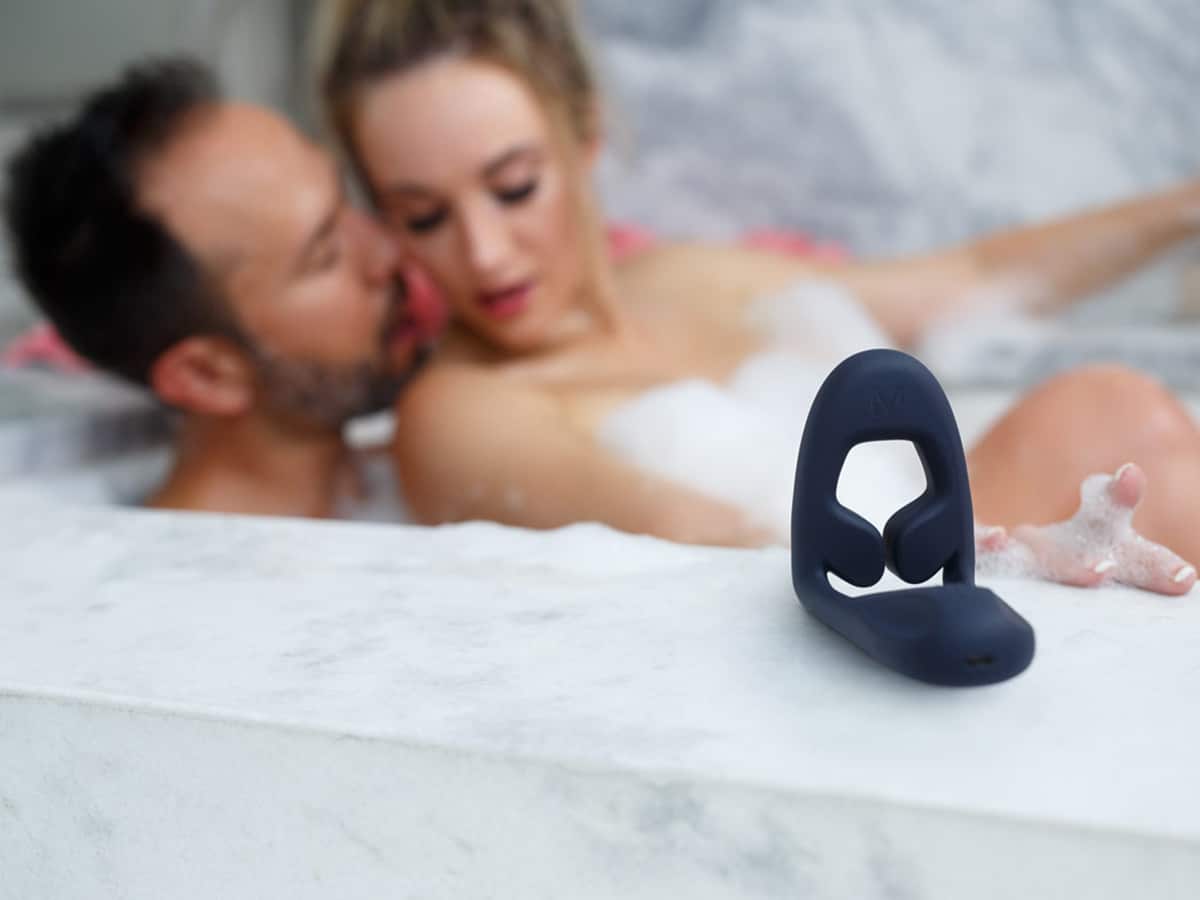 1. Elevate Stamina and Endurance
More than a technological marvel, Tenuto 2 is a powerful tool that enhances male sexual performance in unprecedented ways. Much like a cock ring, this wearable vibrator sits at the base of the penis to restrict blood flow and keep your erections harder and longer-lasting. Unlike traditional fixed cock rings, however, Tenuto 2's flexibility accommodates various penis sizes and shapes and doesn't have to be removed prior to ejaculation. Cultivate a seamless pleasure experience for both you and your partner and help close the infamous 'orgasm gap' in the process.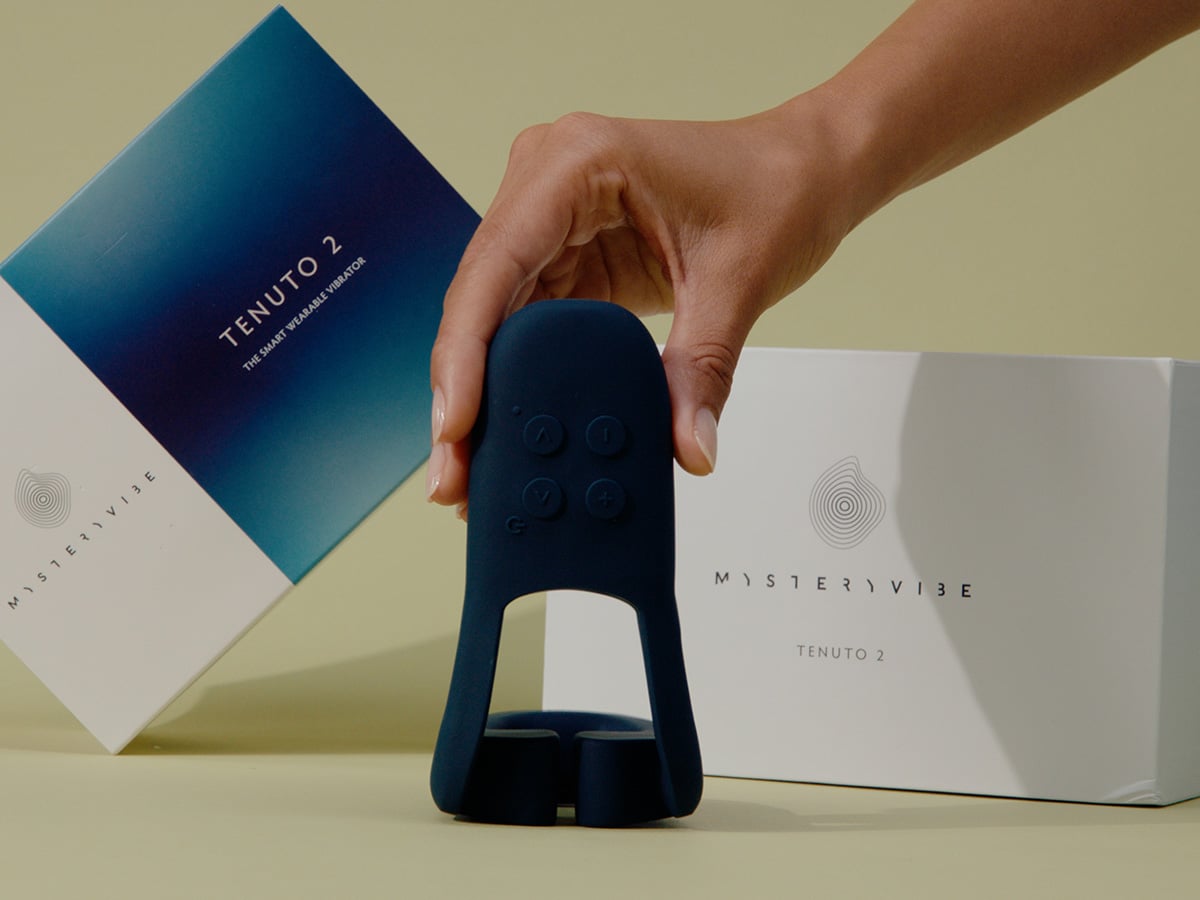 2. Get Harder, Stronger Erections
Tenuto 2 isn't limited to helping you maintain an erection; it also helps you achieve the most robust and fulfilling erections imaginable. How? With its unique design and four powerful motors, which send targeted vibrations from the tip of the penis all the way to the perineum. This strategic stimulation enhances blood flow and sensation, intensifying your erections to cultivate a new level of firmness. The result? Unshakable confidence and a shared journey of unbridled ecstasy, as she will definitely feel the difference.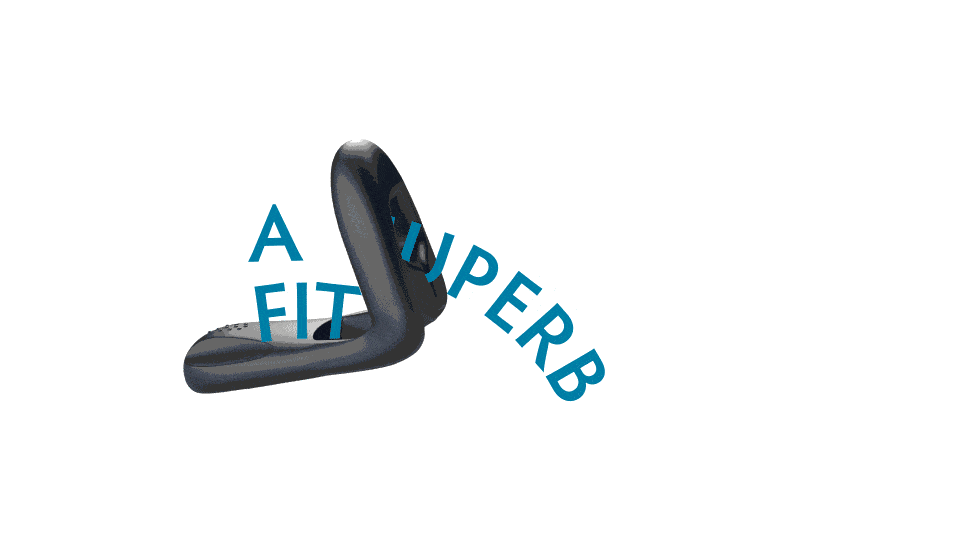 3. Intensify Her Orgasms
Tenuto 2 helps you put her pleasure front and center, an absolutely essential component of being unforgettable in bed. Three of the vibrator's four motors are strategically positioned to stimulate her clitoris, vulva, and labia for hands-free arousal. This eliminates cumbersome manoeuvres and fumbling hands between bodies, allowing both partners to be fully present in the heat of the moment, and for you to work your magic with a harder erection inside her. From the synchronised stimulation comes a wave of mutual pleasure, culminating in powerful blended orgasms that deepen your connection on both a physical and emotional level. Like we said: unforgettable!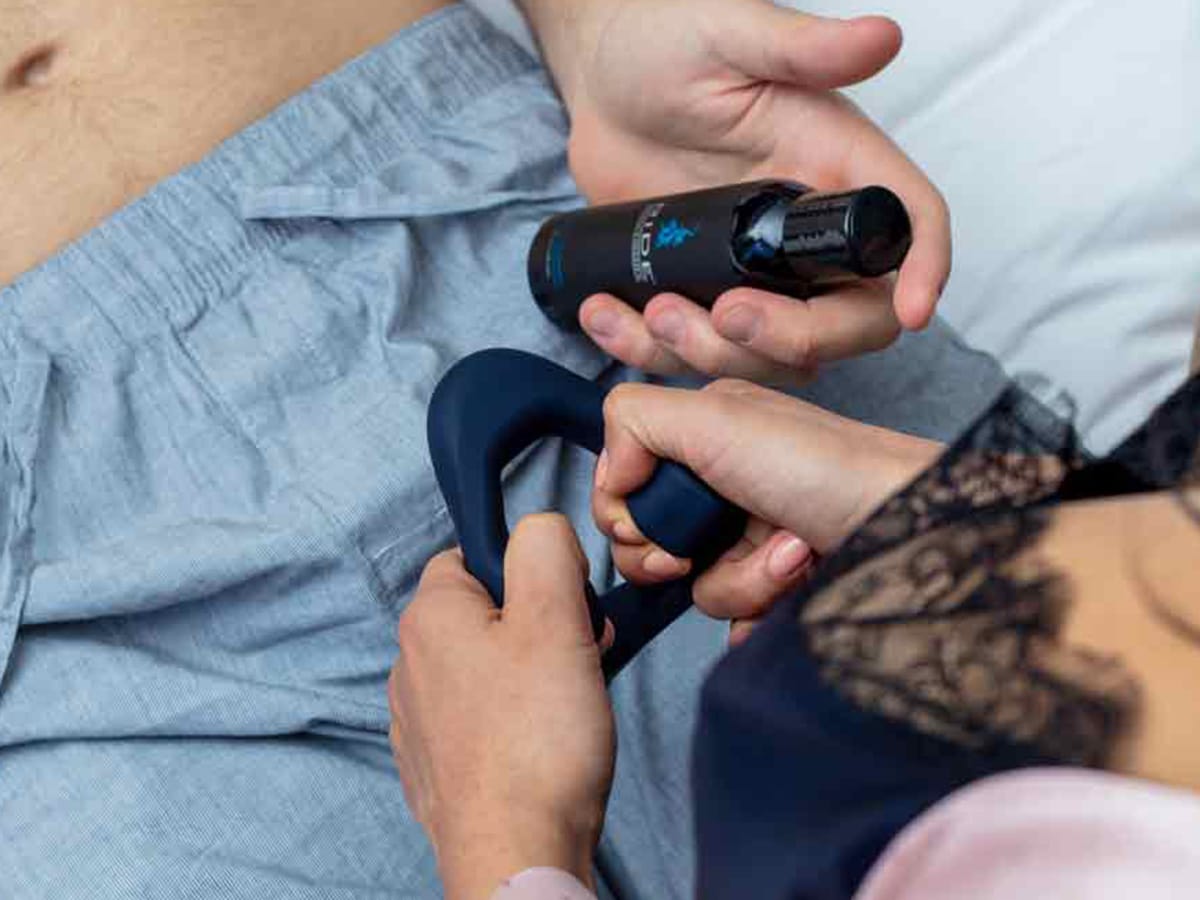 4. Explore Untapped Areas of Arousal
Going beyond traditional pleasure points, Tenuto 2 helps you explore uncharted territory, namely the often-overlooked perineum (located between the scrotum and anus). Stimulating this sensitive area amplifies sexual sensations, leading to explosive climaxes that will redefine your understanding of the word "intense." By combining penis and perineum stimulation, men can experience a brand-new mode of pleasure, the kind that mirrors the blended orgasms enjoyed by their female counterparts. Think of Tenuto 2 as your proverbial passport to new realms of pleasure and sexual exploration. After all, why should women get to have all the fun with sex toys?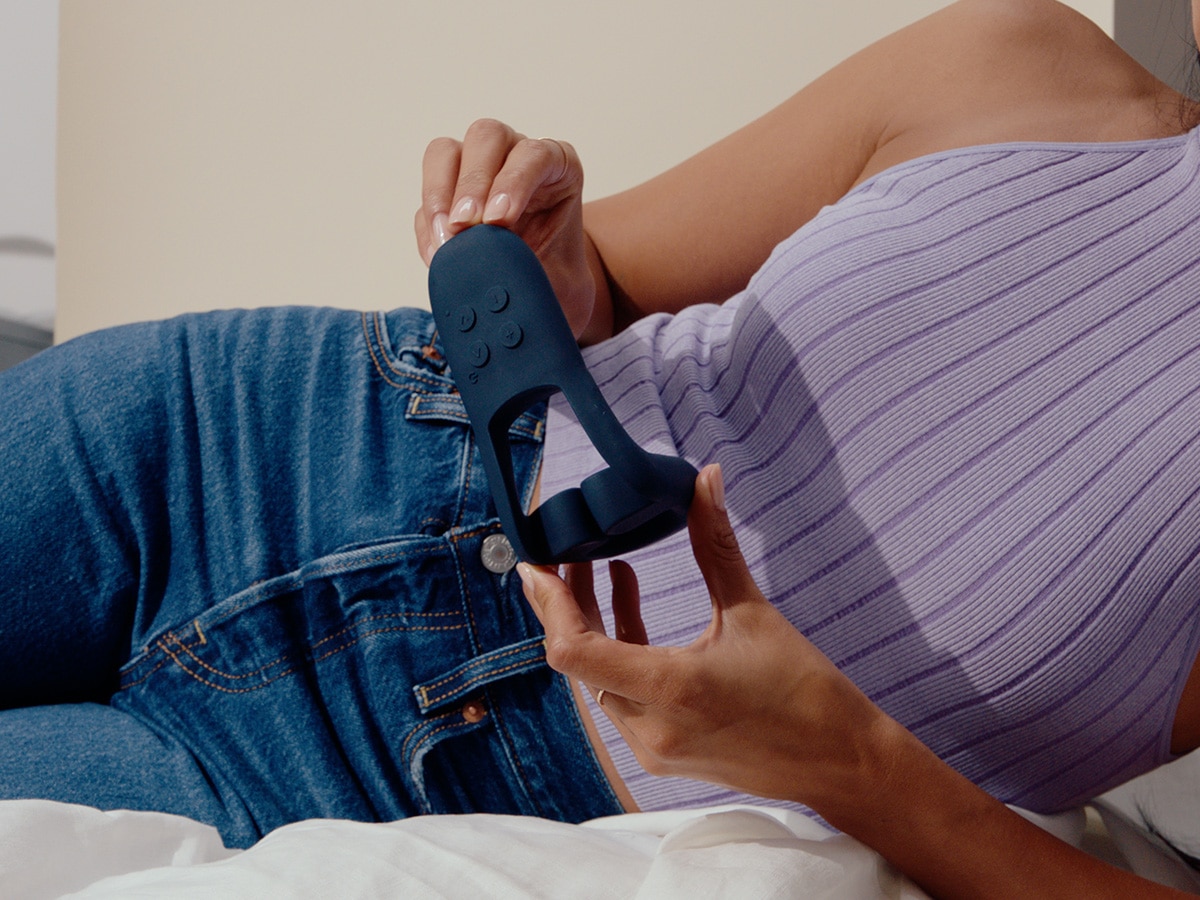 5. Amp Up the Anticipation
Foreplay is more than a prelude to the main event; it sets the tone and intensity of your overall experience. This is where Tenuto 2 truly rises to the occasion (no pun intended) as a way to boost sexual tension and pleasure before penetration. Use its powerful motors and multiple intensity levels to tease her nipples. Hold it against her vulva and stimulate her clitoris, then watch her writhe in anticipation as she yearns for more. Wear it while receiving oral sex or a hand job to supercharge your pleasure AND lend her a helping hand at the same time. The vibrator even comes with real-time app control, allowing your partner to take the reins from up to 30 feet away. Diversity of play rekindles excitement and ensures mutual gratification during extended sessions, creating moments of pleasure that neither of you will ever forget.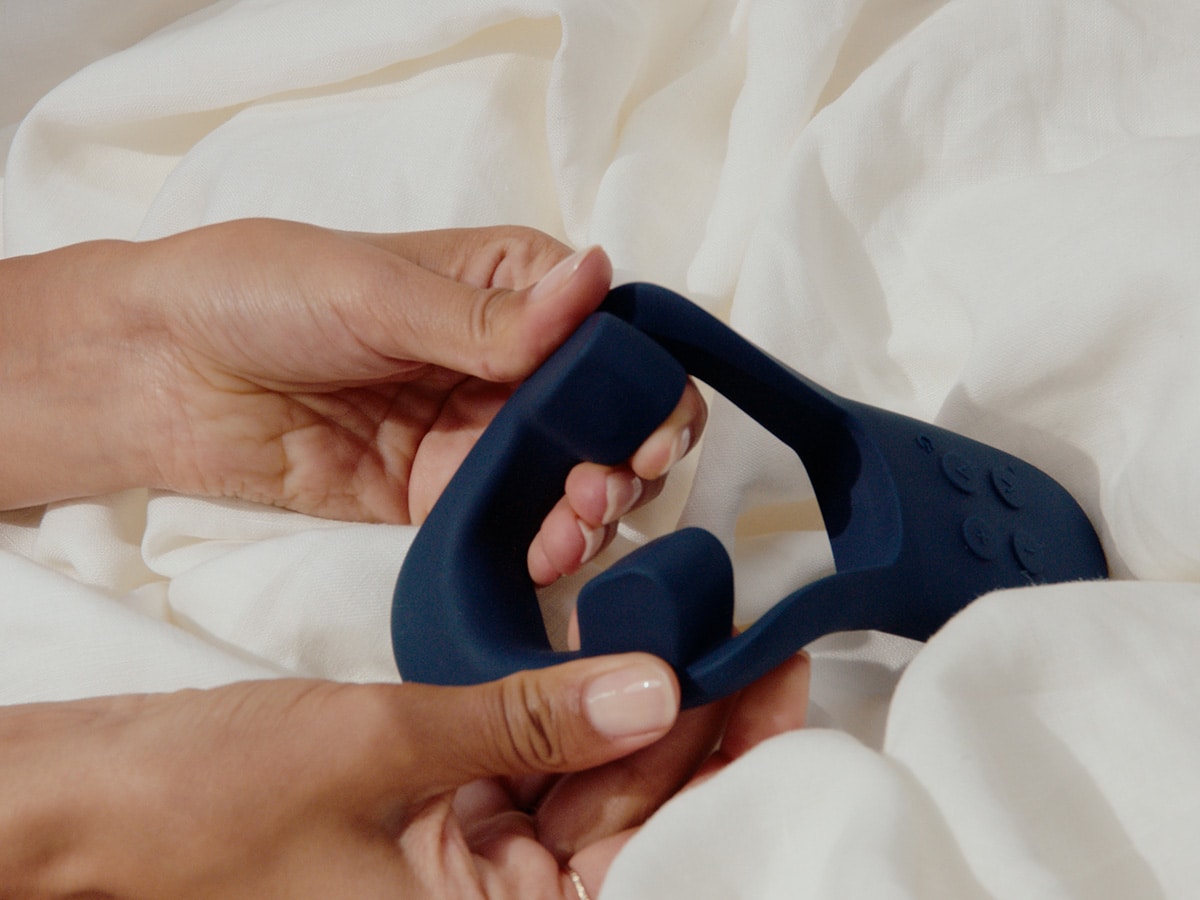 MysteryVibe's Tenuto 2 is more than just a device; it's a catalyst for transformation within the realm of male sexual pleasure. Through its five exceptional features, the vibrator empowers men to step into a realm of unbridled satisfaction, unearthing new heights of pleasure and connection with their partners. Now is the time for men to embrace this revolutionary tool, rewriting their narratives and embarking on a journey of unforgettable passion. Take 20% off Tenuto 2 and then kick off a string of unforgettable bedroom adventures. Who's got mojo? This guy!