23 Best Stocking Stuffers – Small Yet Memorable Gift Ideas
To quote Forrest Gump: "Life is like a stuffed stocking, you never know what you're gonna get." Wait, is that how it went? Regardless, stocking stuffers do indeed entail a certain level of playfulness, spontaneity, and unpredictability, resulting in a tradition that's fun for giver and receiver alike. That said, you don't want to walk into the nearest store and pick up the first thing you see. After all, even playful gifts have the power to disappoint. With that in mind, we present our Christmas Gift Guide – Stocking Stuffers.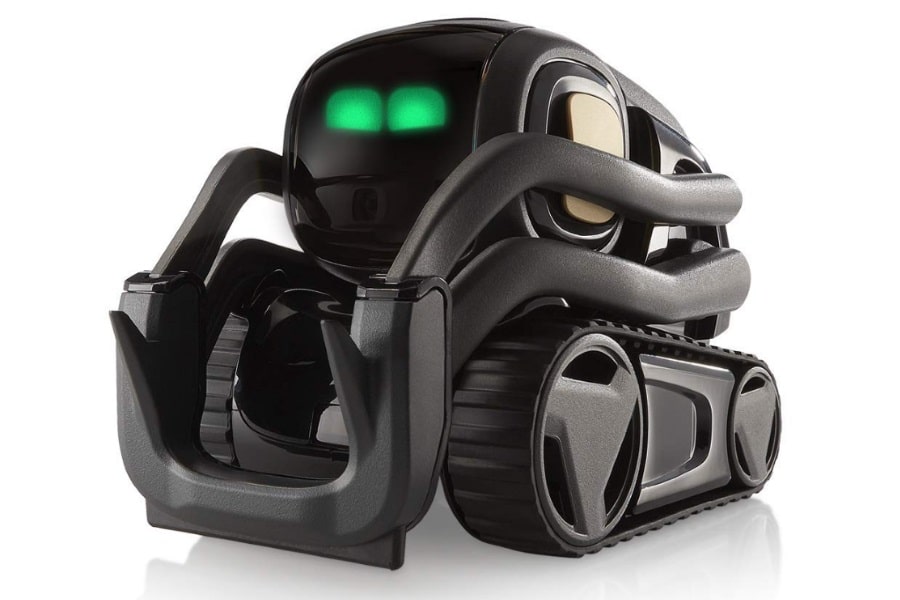 Anki Vector
If you really want to blow his or her socks (or stockings) off this holiday season, put an Anki Vector by the fireplace. A follow-up to the wildly popular Cozmo, this voice-activated, AI-powered robot companion is like Alexa in toy form. To that end, Vector answers questions, takes photos, tells you the weather, navigates independently, and so much more.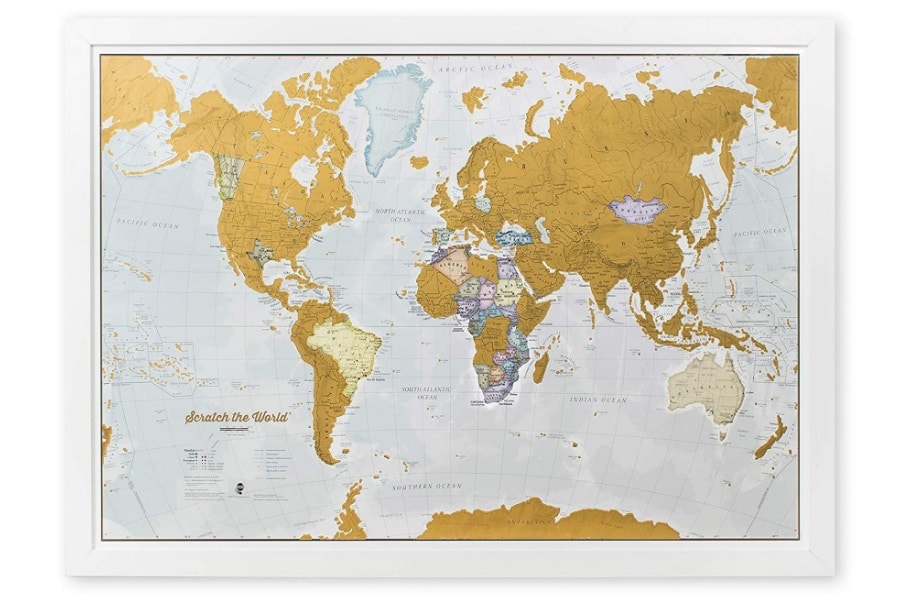 Scratch the World Scratch-Off World Map
An ideal gift for the traveller in your life, the Scratch-Off World Map takes cartography to an interactive place. Specifically, the large wall map allows you to scratch off the surface of a given country, city, or region, to reveal a colourful second layer. Your friend or loved one can use the map to plan an adventure, let others know where he or she has been, or simply educate him or herself on global geography.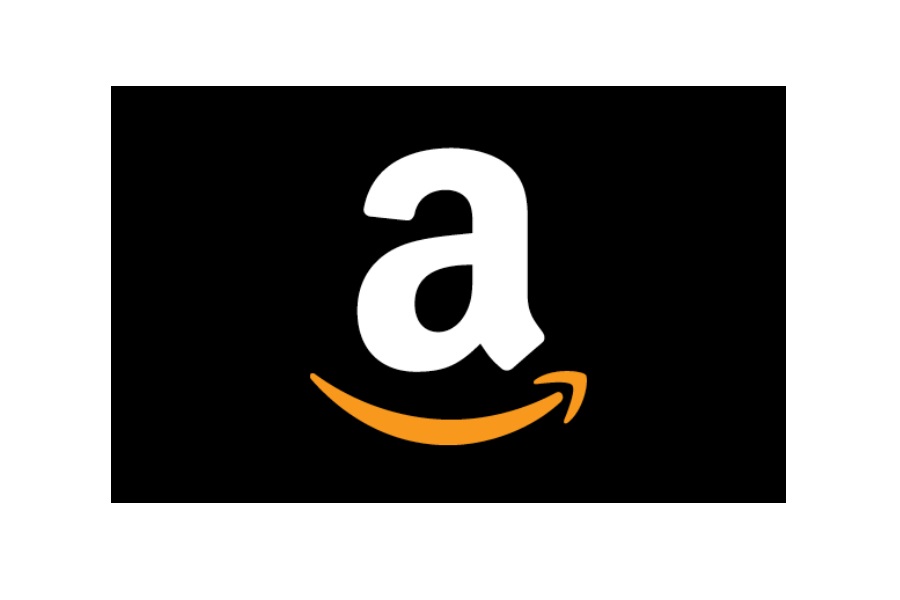 Amazon Gift Card
If there's one gift that never disappoints, it's the gift of letting people decide what they want for themselves. Hence, when all else fails, give your friend or loved one a $50 (or more) Amazon Gift Card. In turn, he or she gains access to a seemingly limitless inventory, which includes basically every single product a human can desire. And if the recipient needs any additional pointers, send him or her over to our Amazon products and services department.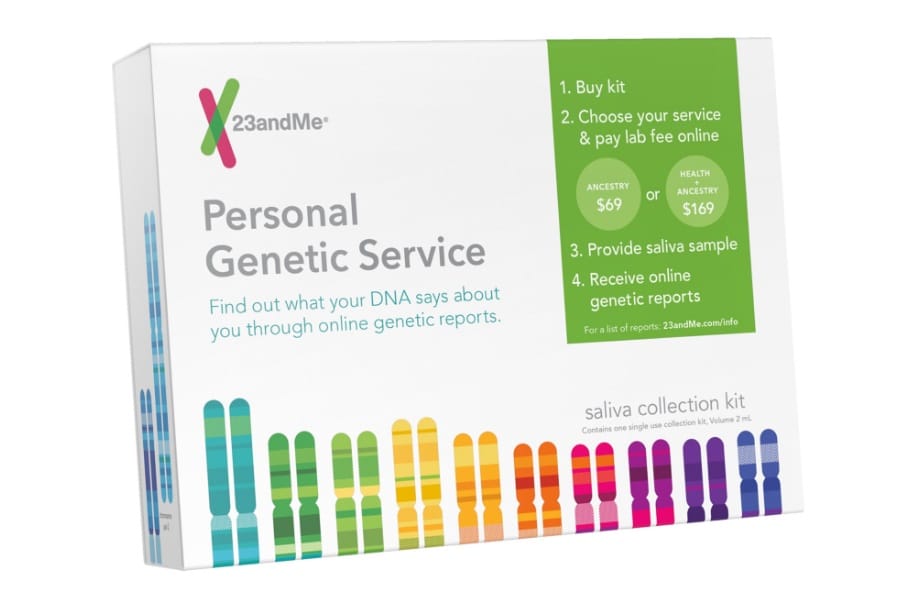 23andMe DNA Test Ancestry Personal Genetic Service
Looking for something your friend or loved one will never expect? Well, you've found it with this DNA home testing kit from 23andMe, which requires no membership, and provides a personalised ancestry report after 6-8 weeks. And when we say "ancestry report", we're talking 150+ worldwide regions narrowed down to 0.1%, meaning someone can discover exactly when specific bloodlines were introduced into his or her DNA. All will be revealed, to say the least.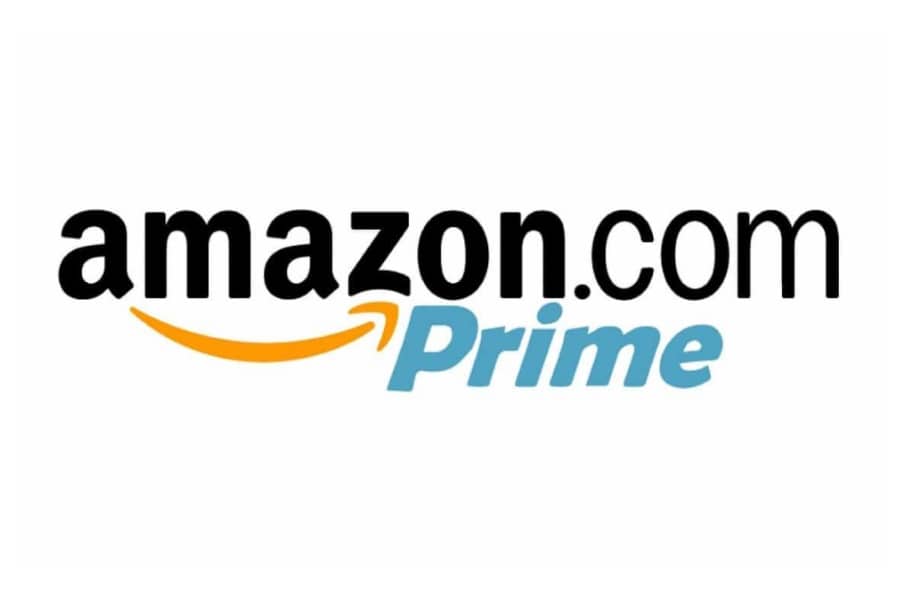 Amazon Prime Subscription
Here's a stocking stuffer so convenient that you don't even need to stuff it in a stocking. Indeed, with the click of a few buttons, you can give your friend or loved one an Amazon Prime Subscription, thereby opening the door to a variety of benefits. That includes shipping perks, free movies and shows, and more. Of course, before you take the plunge, make sure the recipient doesn't already have a subscription, since half the planet already does.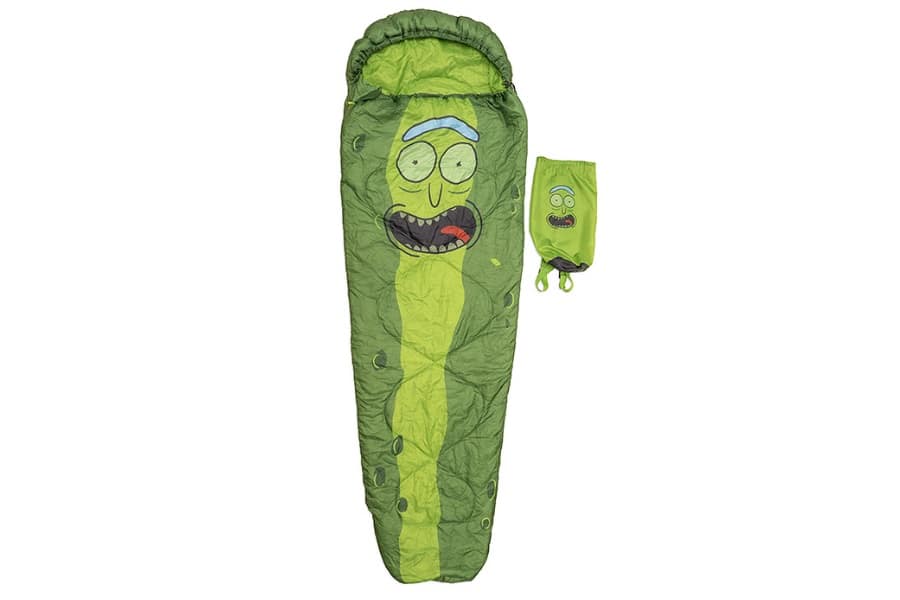 Rick and Morty Pickle Rick Sleeping Bag
If you know someone with a sense of humor and great taste in entertainment, then he or she is invariably a fan of Rick and Morty. Presuming that same person partakes in the occasional sleepover or camping trip, you can light up his or her life with this 17 Ways to Stop Snoring. It pays homage to one of the show's best episodes, and even doubles as a full-body costume. Plus, it's affordable. You're welcome.
Peanut Butter Whiskey: Is the Bonkers New Flavour Worth Going Nuts For?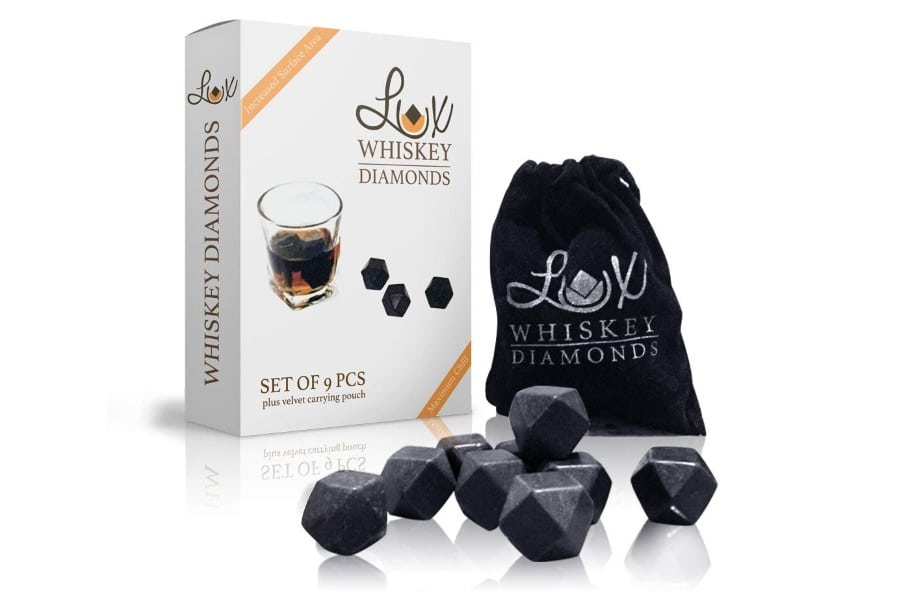 LUX Essentials Whiskey Diamonds
Perfect for the alcohol enthusiast in your life, these whiskey diamonds from LUX Essentials deliver the satisfaction of a cold beverage, minus the watered down taste. Handmade of 100% FDA-approved basalt stone, each "diamond" touts a 60% increase in surface area over a traditional ice cube. Consequently, your (or his/her) drink will stay cooler for longer.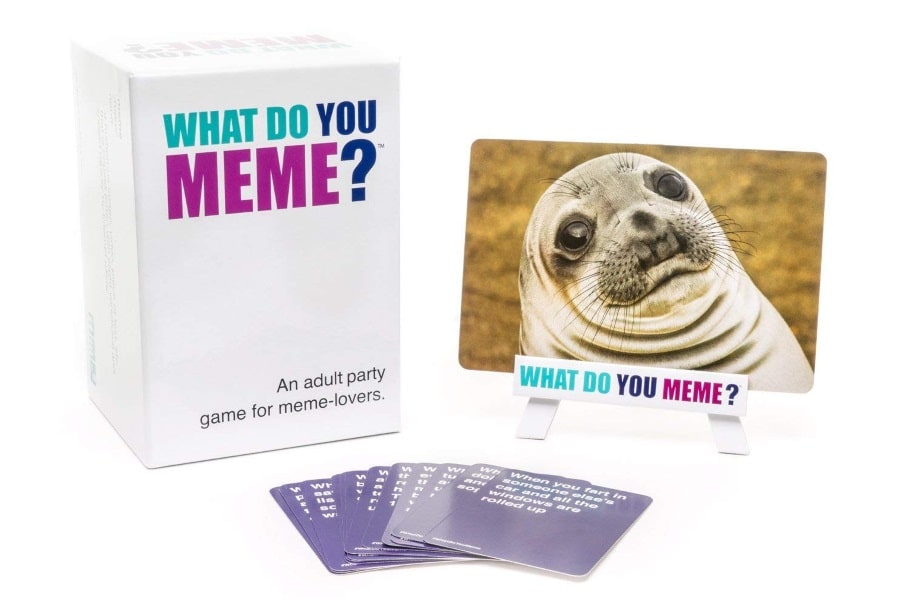 What Do You Meme? Game
A modern-day craze if there ever was one, What Do You Meme? invites participants to outwit one another by pairing witty caption cards with specific pictures. In other words, it asks you to conjure up the best meme that you can, while a rotating judge chooses the winner for each round. You know you love it.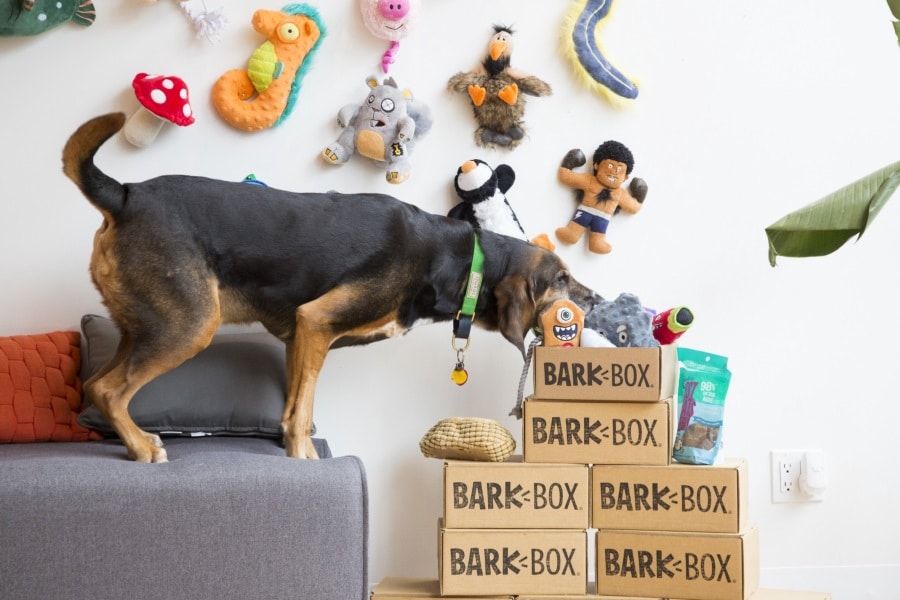 BarkBox Subscription
We don't need to know you personally to deduce that you or someone close to you own a dog. Enter BarkBox, a subscription service that delivers canine toys, treats, and gifts right to one's door on a monthly basis. Your friend or loved one will thank you, and his or her dog will thank him or her. This is called win/win/woof.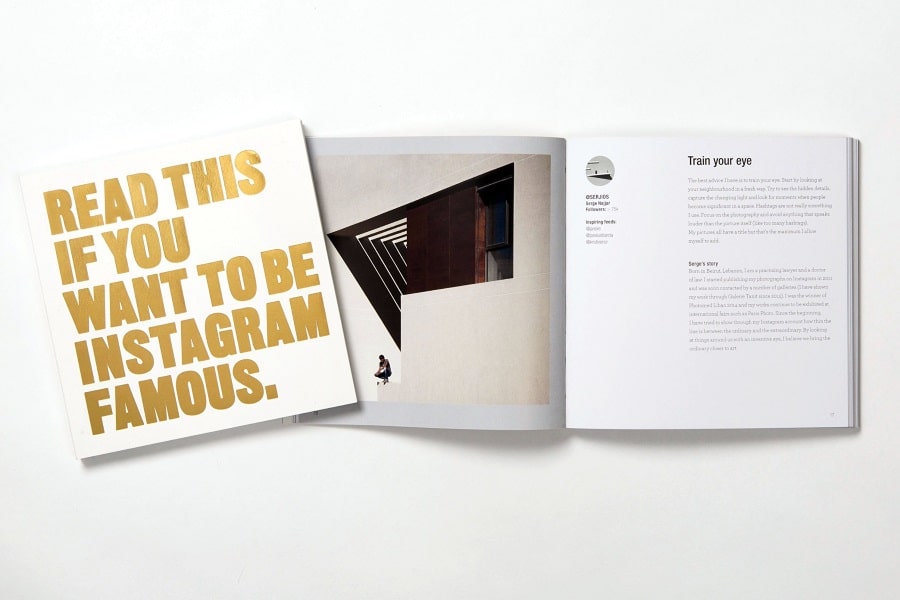 Read This if You Want to Be Instagram Famous by Henry Carroll
Will reading this book by Henry Carroll automatically turn you or your best mate into an Instagram star? Probably not. On the other hand, it can certainly help steer things in the right direction, not to mention increase your number of followers.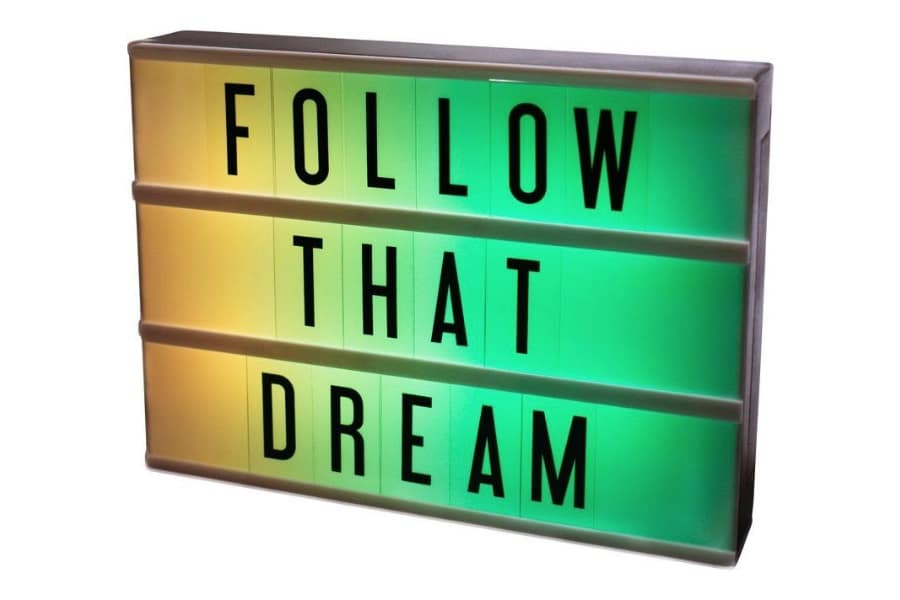 Uncommon Goods Color-Changing Cinema Lightbox
Infusing some decorative, retro flavour into any modern domicile, the 10 of the Most Expensive Hotels in the World for 2022 from Uncommon Goods offers a full spectrum of back-lit hues. Available in three sizes (including a mini), the product is lightweight, portable, and endlessly permutative. Included with purchase are a variety of letters and numbers.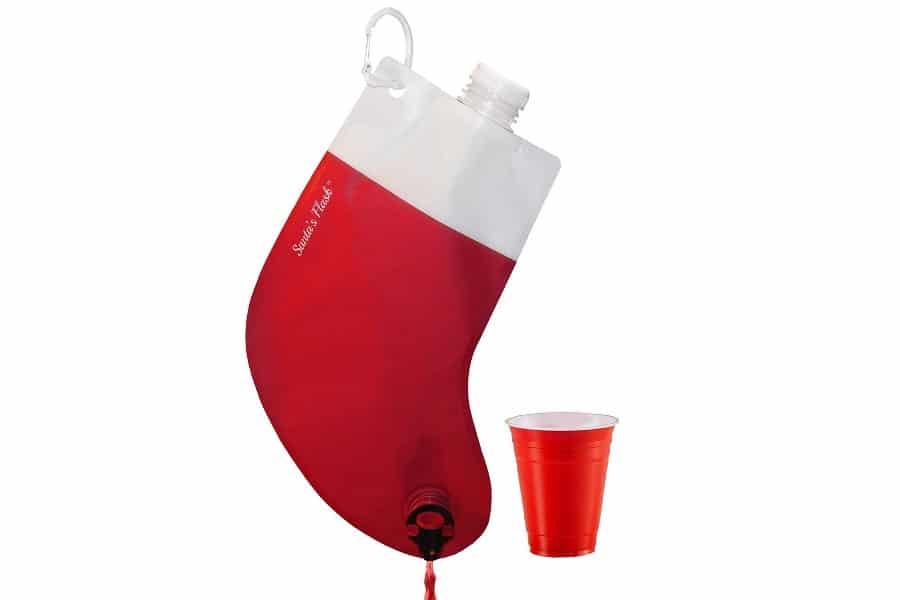 Party Flasks Santas Flask for Liquor
A certifiable stocking stuffer if we ever saw one, this kitschy party flask literally resembles a stocking. Easy to fill and equipped with a drip-free spout, the flask holds up to 2.25 litres of booze. Throw in a Santa-centric colourway and you have yourself a bona fide holiday hit. What's there not to love?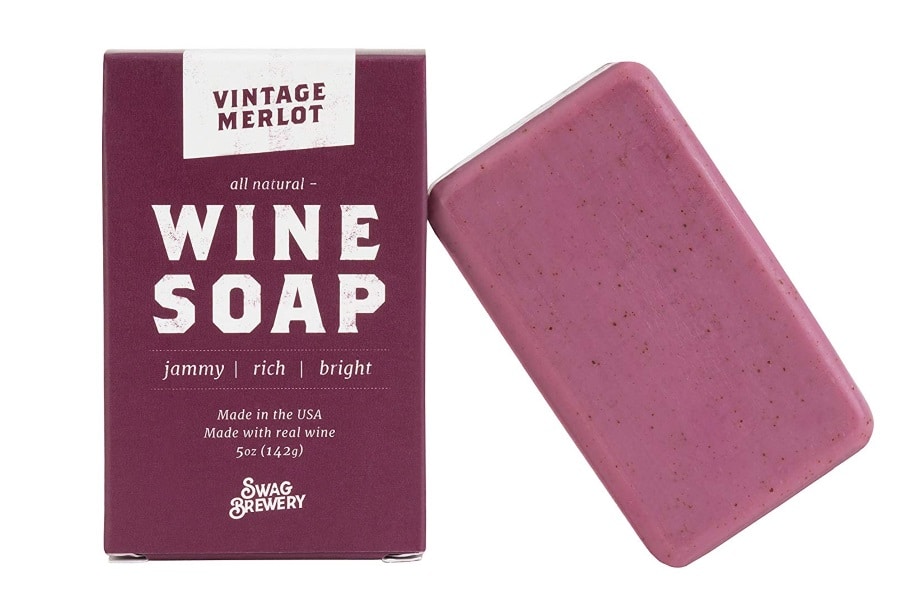 Swag Brewery Vintage Merlot Wine Soap
Made of all-natural ingredients–including rosemary leaf extract, cranberry seed, and real wine–this lovely soap bar delivers superb aromatics, striking colour, and a robust lather. As if that weren't enough, wine is naturally rich in vitamins, minerals, amino acids, and anti-oxidants, meaning the soap is genuinely as functional as it is unique. While both men and women can benefit from this wondrous product, we suggest getting it for the special lady in your life, especially if she loves wine.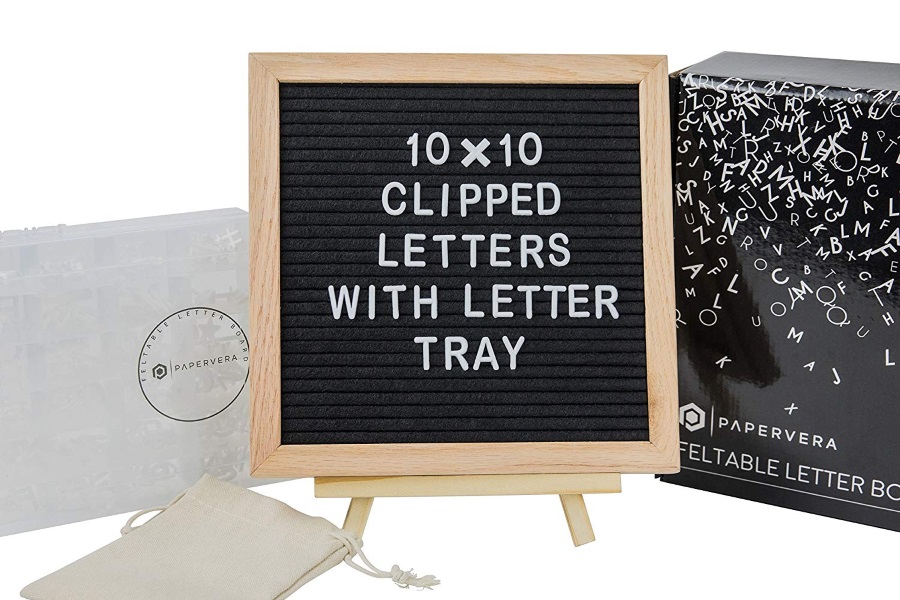 Papervera Black Felt 10 x 10 Letter Board Set
This Black Felt Letter Board from Papervera represents a chance to get creative or inspiring on a regular basis. Use it to leave notes for a loved one, or to spruce up the decor by way of an inviting message. Included with the set are 346 changeable letters, numbers and symbols, as well as a bonus plastic tray with clipped letters. Surrounding the felt surface is an elegant frame of oak.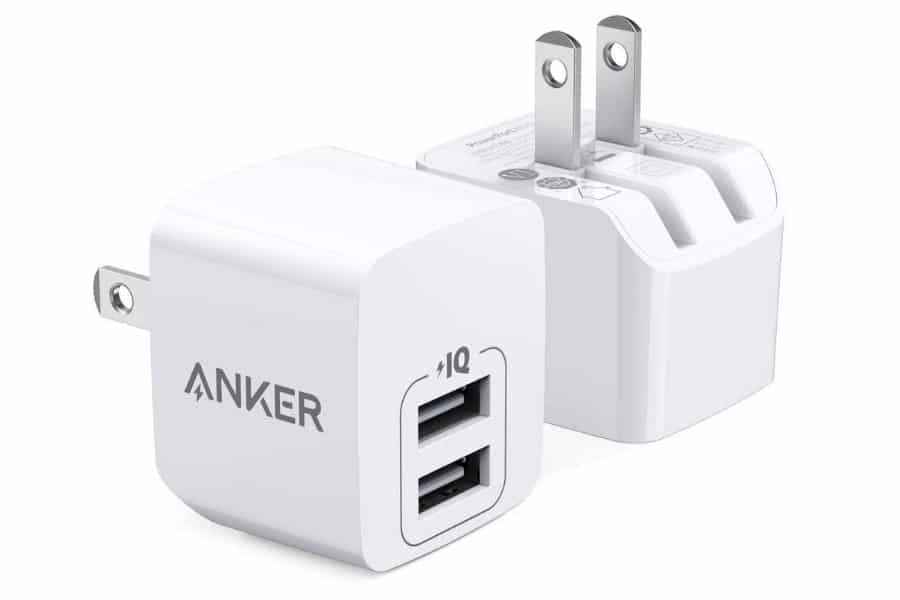 Anker 2-Port USB Charger
On the strictly functional side of the stocking stuffer spectrum is this dual USB charger from Anker. No bigger than a golf ball, the travel-ready charger can power two devices at once, including phones, tablets, headphones, and more. Available in packs of two, this product comes backed by an 11-point safety system and 18-month warranty. In other words: no worries!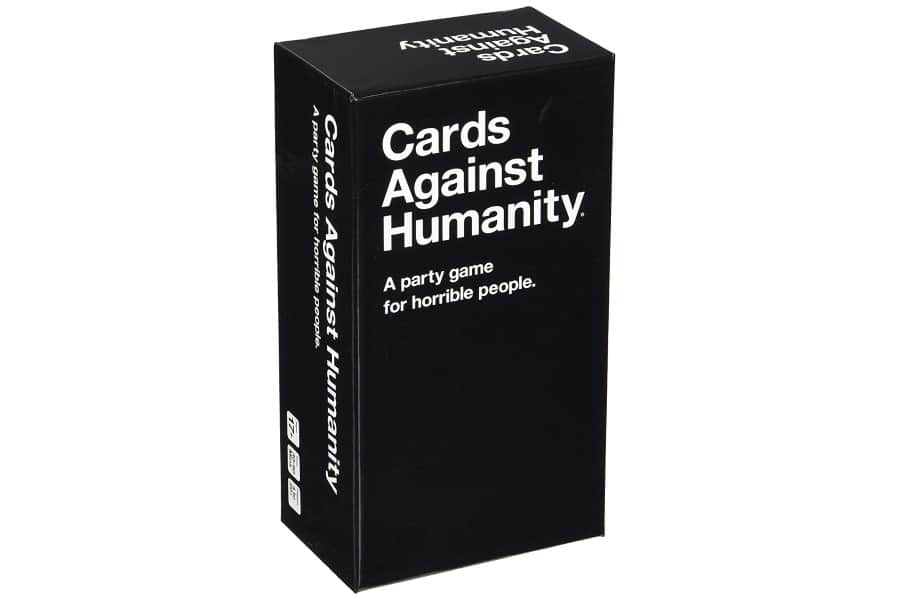 Cards Against Humanity
Do you like to laugh until it hurts with your friends or loved ones? If so, then Cards Against Humanity is your next obsession. In the game, players provide inappropriate answers to inappropriate questions, with the best answer being decided by a rotating judge. Fair warning: this is not a game for those who are easily offended. Everyone else, however, should prepare to have a blast.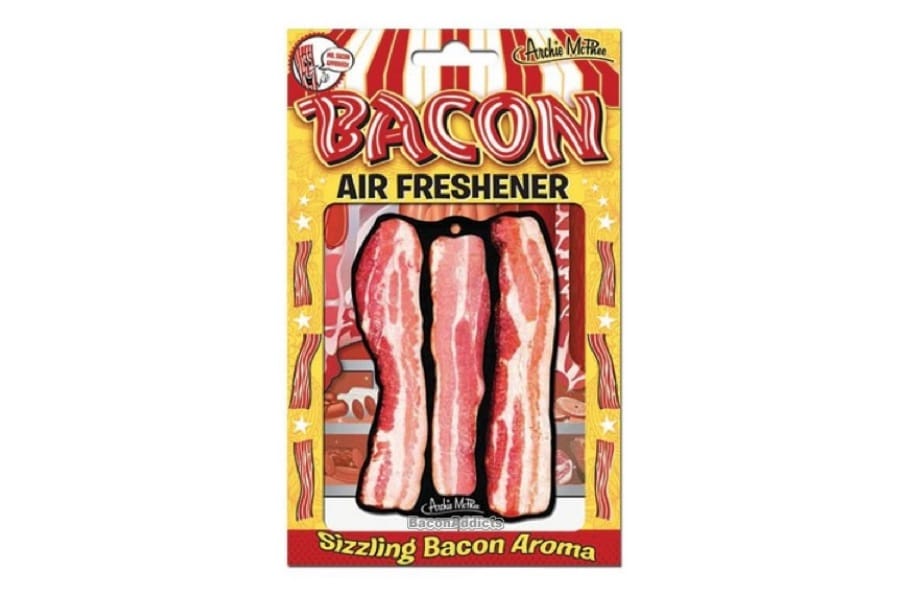 Bacon Air Freshener
No stocking is fully stuffed without at least one gag gift. For that, we suggest the Bacon Air Freshener. True to its name, the product looks and smells like strips of bacon. It also fits in a stocking and costs a few bucks. Need we say more?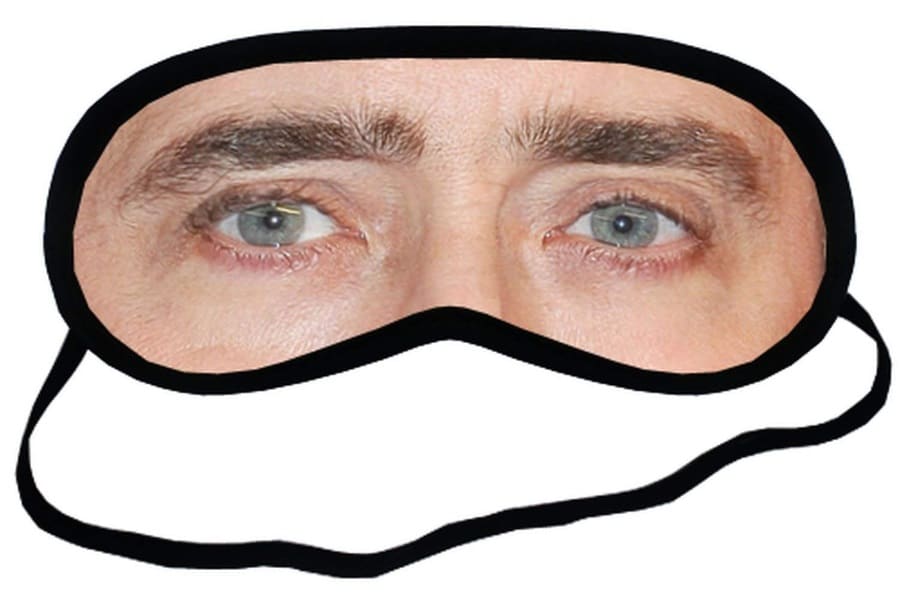 Nicolas Cage Eye Sleeping Mask
Actor Nicolas Cage might have forged himself a career playing various characters in film, but along the way, he's become something of a character himself. We thus present this Sleeping Mask, which slaps Nicolas Cage's unmistakable eyes right across the front. It's part gag gift, part helpful accessory, and 100% Cage.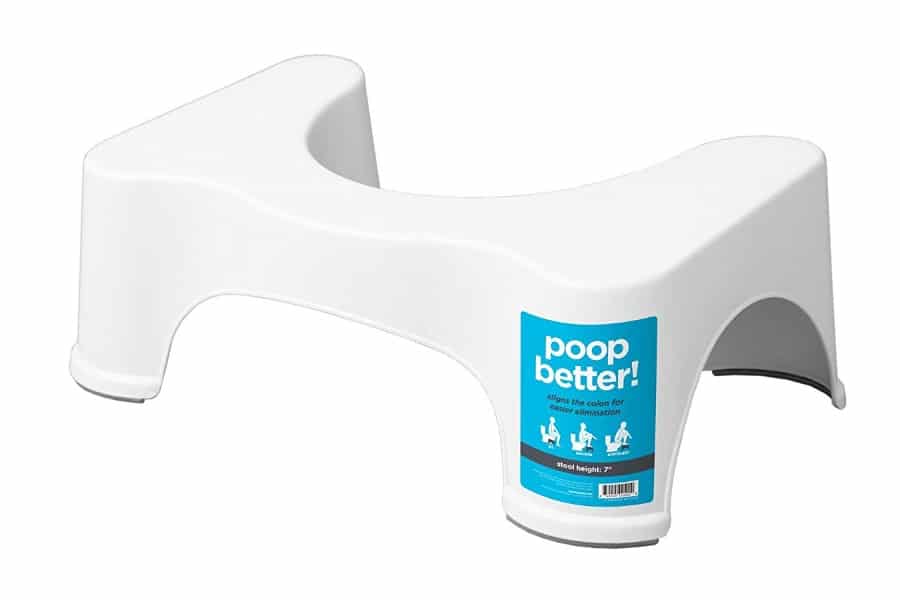 Squatty Potty
Recommended by doctors, Squatty Potty allows you to mimic a natural squat while sitting on the toilet. As a result, you experience improvements in colon health and posture alike, all while maximising "elimination" and furthermore reducing the amount of time spent in the bathroom. And while this popular product might not exactly scream "holiday gift", it's probably more useful than 99% of the other stuff you might buy a friend or loved one. At the very least, you should consider getting one for yourself. After all, thousands upon thousands of satisfied customers can't be wrong.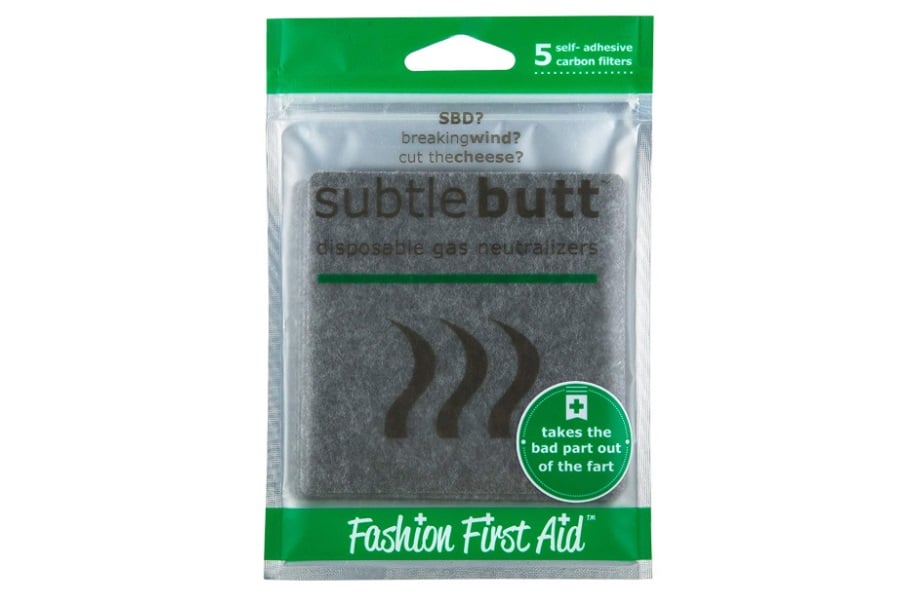 Subtle Butt
While on the subject of one's posterior, allow us to introduce Subtle Butt. More than a gag gift, these charcoal pads stick to the inside of your underwear, and neutralise whatever toxic gases might come their way. Cram this in your best mate's stocking and watch him laugh out loud as if he'll never use it. But you know he will. You know he will…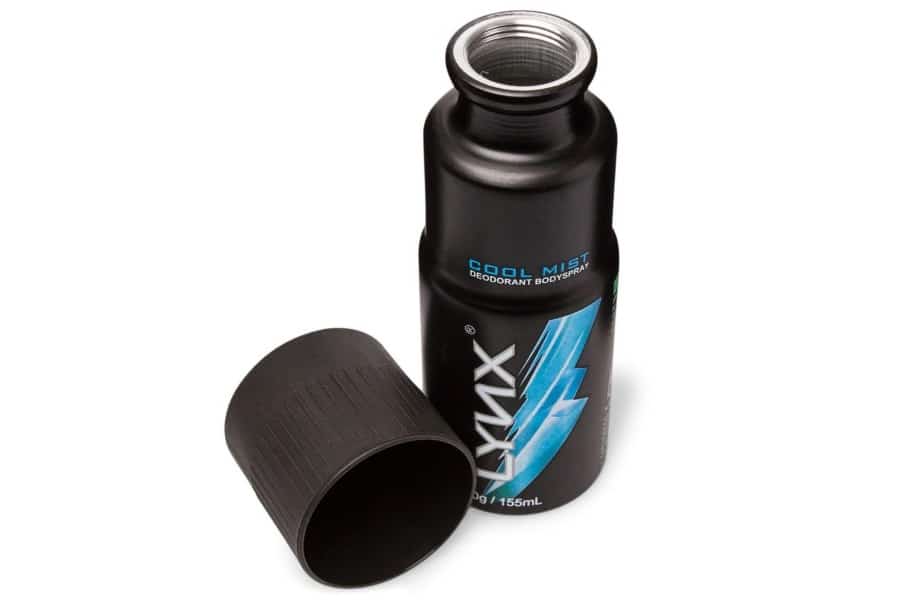 Lynx Body Spray Flask
For decades (if not centuries), humans have been trying to sneak booze onto vessels or into events, and the Lynx Body Spray Flask is here to help. As the name suggests, it looks like a can of European spray deodorant, but discreetly holds up to 8oz of your favourite booze. The only folks who don't want you to use it are the same ones gouging alcohol prices in the first place.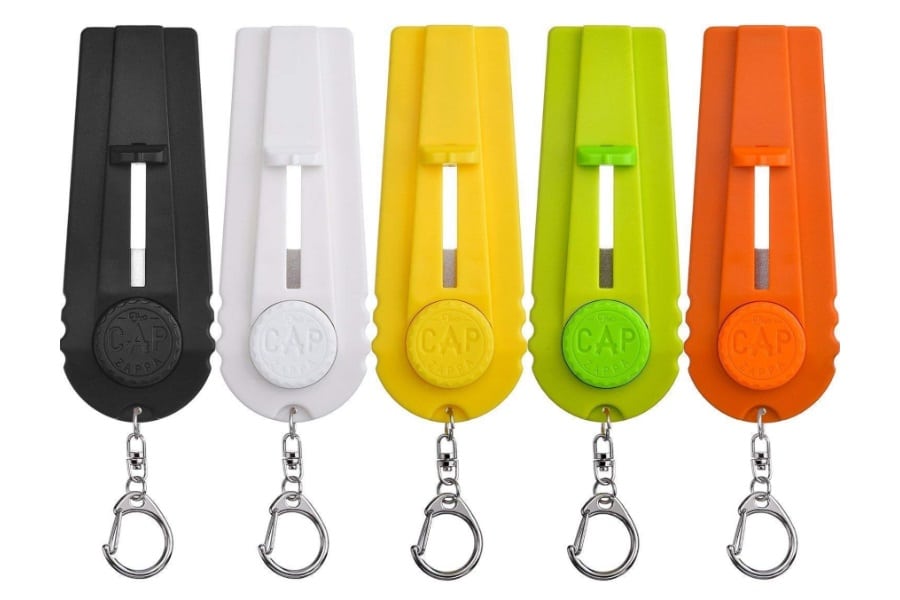 Zappa Beer Bottle Opener & Cap Launchers
Despite its basic appearance, the Zappa Beer Bottle Opener & Cap Launcher squeezes a slew of functions into one tight package. For starters, it opens bottles of beer. Secondly, it performs as a cap launcher, with the ability to hold caps securely, and then shoot them over 5 metres. Last but not least, it's also a keychain. That's some respectable bang for your buck if we do say so ourselves.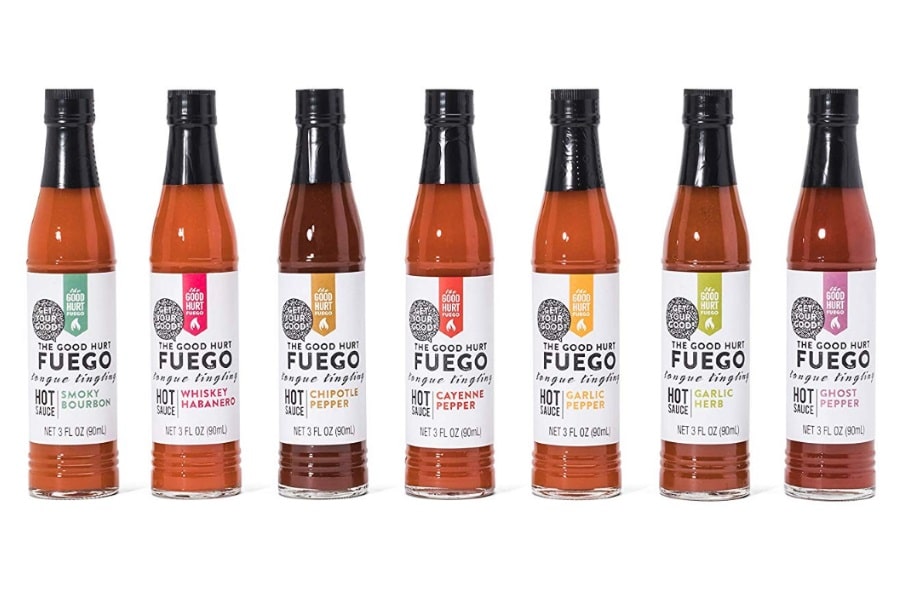 The Good Hurt Fuego Hot Sauce Sampler Pack
Delivering a full range of heats and flavours, this hot sauce sampler pack comes appropriately shaped like a bundle of dynamite and makes for the perfect stocking stuffer. Get it for the sauce-lover in your life and see if he can handle the Ghost Pepper (spoiler alert: he probably can't).