Skullcandy Crusher ANC 2 Review: Adds Bass and Maturity
I'm writing this review to tell you that Skullcandy has matured. Because if, like me, you have seething memories of blasting J. Cole's 'Work Out' through a pair of Skullcandy Hesh headphones back in June 2011, then you wouldn't realise just how far the brand has come on its journey.
No longer marketing headphones off the size of the drivers or the sheer amount of bass created, the brand's latest, the Crusher ANC 2 headphones, are well-priced (AUD$399.95) and ready to compete with household names like Sony and Sennheiser. Don't worry, because Skullcandy hasn't left the skull-crushing bass in the past either. It's just focused on what matters instead with great sound quality, battery life, and features you'd expect to find on headphones $100-200 more expensive.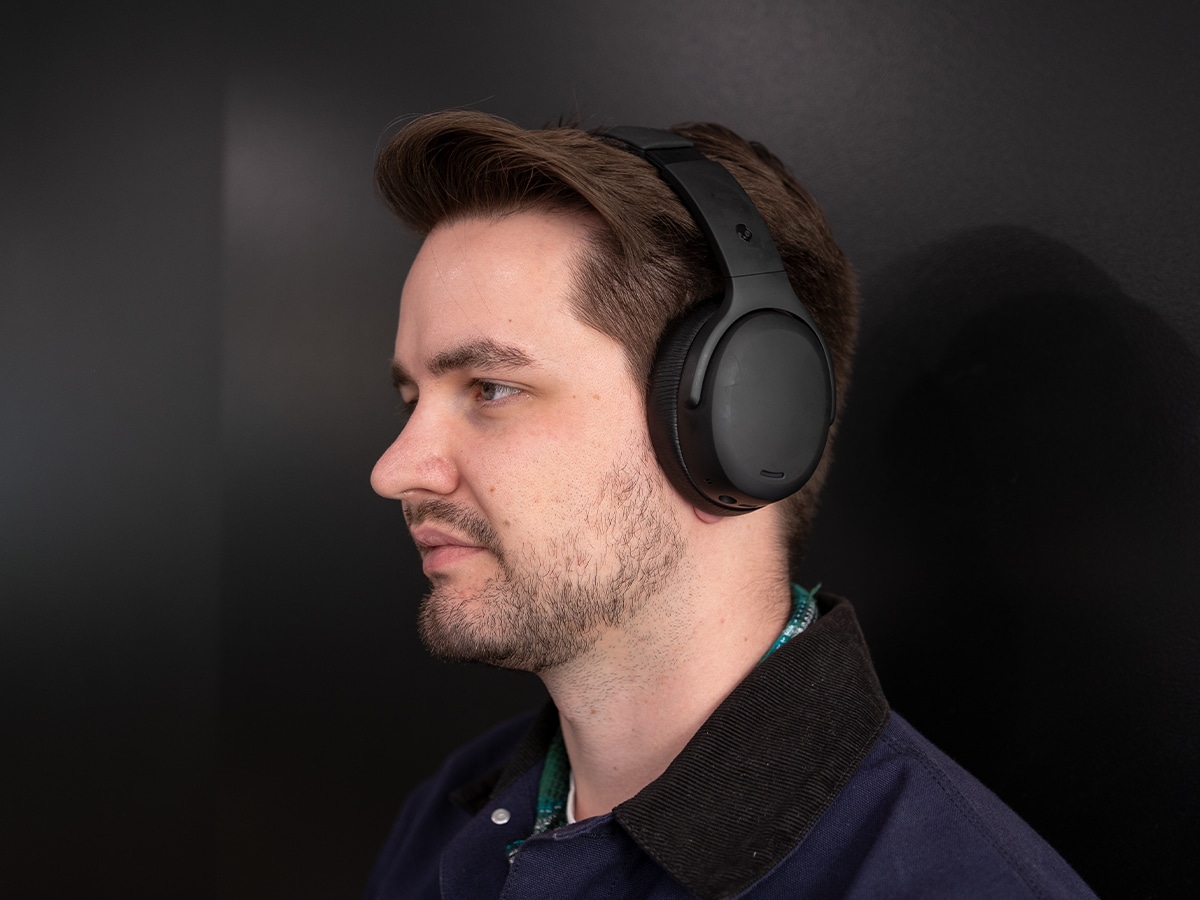 Skullcandy Crusher ANC 2 at a Glance
What do they cost?
The first thing that attracted me to these headphones was the price point. At AU$399.95 they're $150 cheaper than my current favourite Sony WH-1000XM5 ($549.00) headphones. They're also significantly cheaper than competitors like the Apple Airpods Max ($899.00), Sennheiser MOMENTUM 4 Wireless ($579.95), and Master & Dynamic MW75 ($1,000). However, they share most of the same features.
How long does the battery last?
First, battery life. Skullcandy says the Crusher ANC 2 can deliver up to 60 hours of battery life with active noise cancelling switched off and up to 50 hours of battery life with ANC turned on. That's particularly impressive when you compare it to Sony where we've tested the WH-1000XM5 at just over 30 hours of battery life with ANC on and LDAC off during an international long-haul flight from Sydney to London.
These Skullcandy headphones also have fast charging where 10 minutes of charging provides up to 4 hours of playback.
What does the competition offer?
The closest competitor in price is the Sony WH-XB910N ($329.00) which will appeal to you if you're after a bass-heavy listening experience. These headphones make use of something called 'EXTRA BASS' that takes care of lower frequencies via. a bass duct on the headphone housing that increases air-tightness between the driver units and eardrums. I don't think the bass is as precise or loud as the Crusher ANC 2, but they do have better active noise cancellation in typical Sony fashion.
Alternatives appear when you look up the market at the premium headphones I've mentioned above. These are more expensive but offer a balanced listening experience and premium active noise cancellation that borders on complete isolation from the outside world. They're better for travelling.
RELATED: The Sony WH-1000XM5 is still the king, but the gap is closing.
Skullcandy Crusher ANC 2 Design
Are they easy to carry around?
Both earcups on the Skullcandy Crusher ANC 2 fold upwards and sit flat on a tabletop or your neck. When travelling, you'll appreciate how compact the case is compared to its competitors.
How do they feel in hand?
The construction is mostly plastic, however, the headphones feel very solid and built to a standard that you'd expect for their price point. If anything, they're a little heavy compared to the competition weighing in at 332g vs. 252g in the Sony WH-XB910N and 293g in the Sennheiser MOMENTUM 4.
Branding is pared back and the artful graphics are non-existent compared to the Skullcandy headphones you'll remember from the past which means you won't be giving off X Games vibes in the workplace.
Most of the flat-black plastic parts are especially prone to fingerprints.
Could you wear them all day?
Earcups are large enough to remain comfortable on your ears for all-day wearing, but I'd like to see a little more pressure from the headband as it's just strong enough to keep the heavier headphones from falling off your head. Don't expect to wear these during workouts.
The top band is wide and features plenty of padding for extra comfort.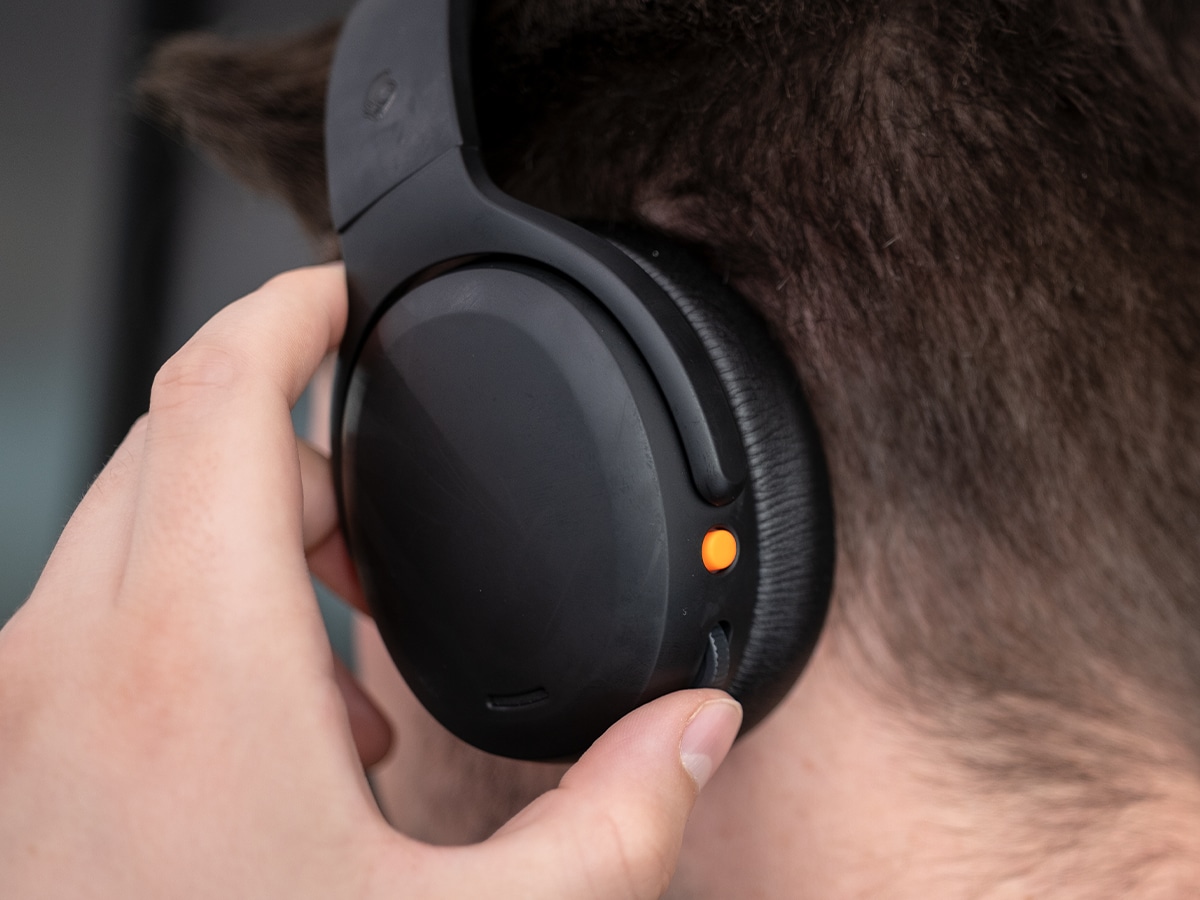 Skullcandy Crusher ANC 2 sound quality
Bass, bass, and more bass. The Skullcandy Crusher ANC 2 are the type of headphones you want everyone to test out because the sound is so ridiculous (when cranked up to the max) that you just have to experience it for yourself.
You can control the amount of bass by scrolling the dial on the left ear cup to access the Crusher bass presets or just scroll it up and down to adjust the levels accordingly. Above the Crusher bass adjustment dial you'll find the stand-out orange button that powers the headphones on (hold for one second), turns the headphones off (hold for three seconds), and pairs the headphones with your smartphone (hold for six seconds).
The sound quality is good, but the mid-range won't blow you away. The bass is there at all times, even cranked down to 20 per cent through the Skullcandy IQ app. However, the mid-range needs a lot of tweaking through the equaliser to get the most out of the headphones.
Highs are surprisingly pronounced, and you can easily make our background piano riffs on Alicia Keys 'You Don't Know My Name' but switch to country music and the sound falls flat. If you're considering these headphones, there's a good chance you're a bass-heavy music listener, otherwise, you just won't get the sound profile you're looking for from these headphones.
Head over to any Lil Baby, Rick Ross, or Gunna album and you'll find the sound profile ideal for these artists. Find a song that's already been mixed for loud bass and expect the Crusher mode to put this on steroids and drown everything else out. Alternatively, turn Crusher mode off and revert to a conventional listening experience.
If you're unhappy with the levels from the factory and the Crusher dial isn't satisfying your needs, I recommend jumping into the Skullcandy IQ app where you'll find a five-band equaliser.
I'll also give a special shoutout to the four-mic setup on the microphone that provides above-average call quality during conferences.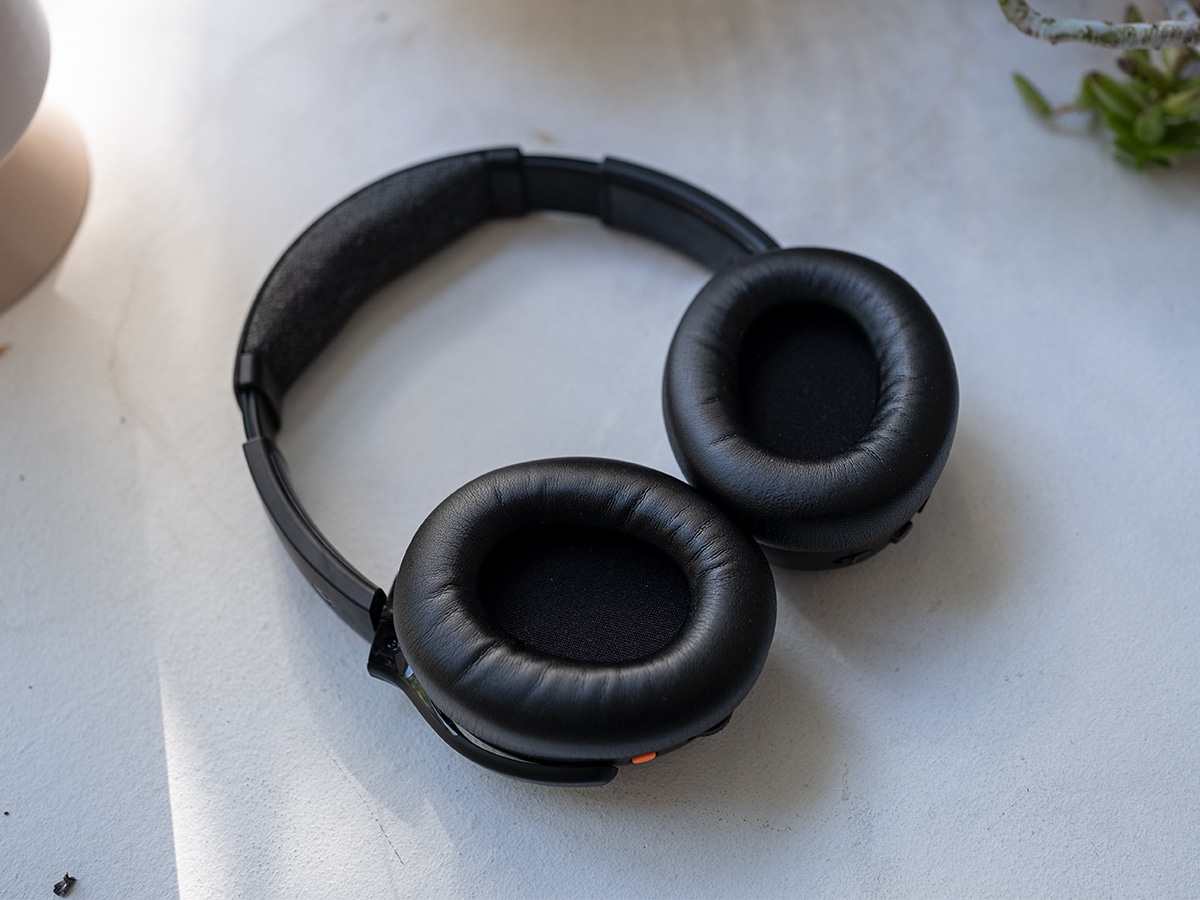 Is the Noise Cancelling Good?
While they're far from the best headphones on the market for pure noise cancellation, the Skullcandy Crusher ANC 2 never let me down in this department during my daily commute. They did a good job of blocking out phone conversations and general chatter while I was on the train, and they managed the sound of cars and buses moving past me on main roads around the Sydney CBD very well.
The ear cups are large and comfortable, but they don't provide the best isolation on their own and this hurts the performance of the active noise cancellation. Those wearing glasses will notice a good amount of sound leakage to boot. Are they good for travel? I'd probably lean towards the Sony options if you're heading on long-haul flights.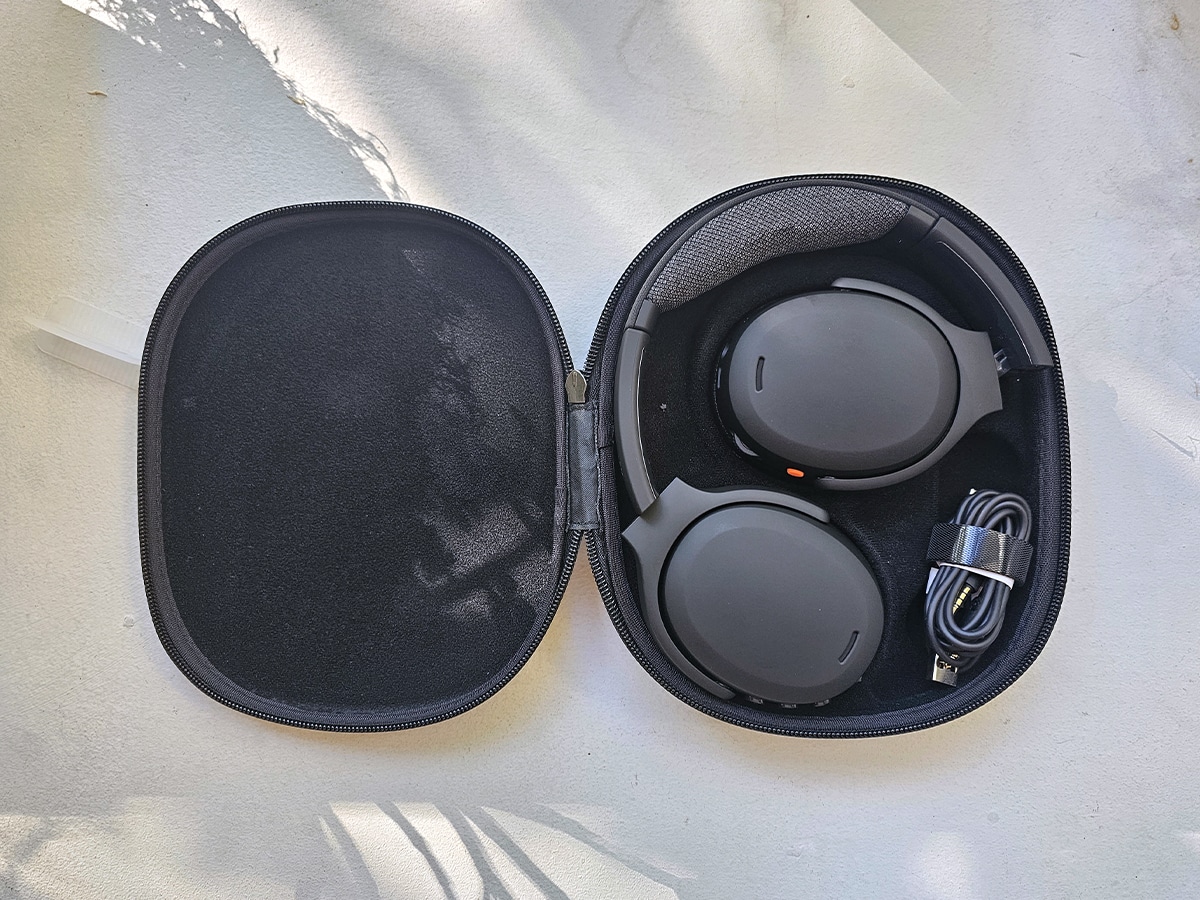 Should you buy the Skullcandy Crusher ANC 2?
Priced in between the mid-level active noise cancelling headphones such as the Sony WH-XB910N and the premium options like the Sony WH-1000XM5, the Skullcandy Crusher ANC 2 became a surprising favourite of mine as a bass-heavy listener.
They tick all the boxes where you need them to, including battery life, comfort, portability, and button controls. However, they don't hit the mark in the weight department or the surprising lack of on-ear detection or auto-off after a certain number of minutes. This means you'll end up forgetting to turn your headphones off and lose battery life on both your smartphone and the headphones themselves.
No longer a brand I'd only recommend to bass-heavy listeners because of these features, the headphones are mature enough to consider if you don't need the best active noise cancelling on a day-to-day basis e.g. someone who doesn't travel on aeroplanes or loud public transport often.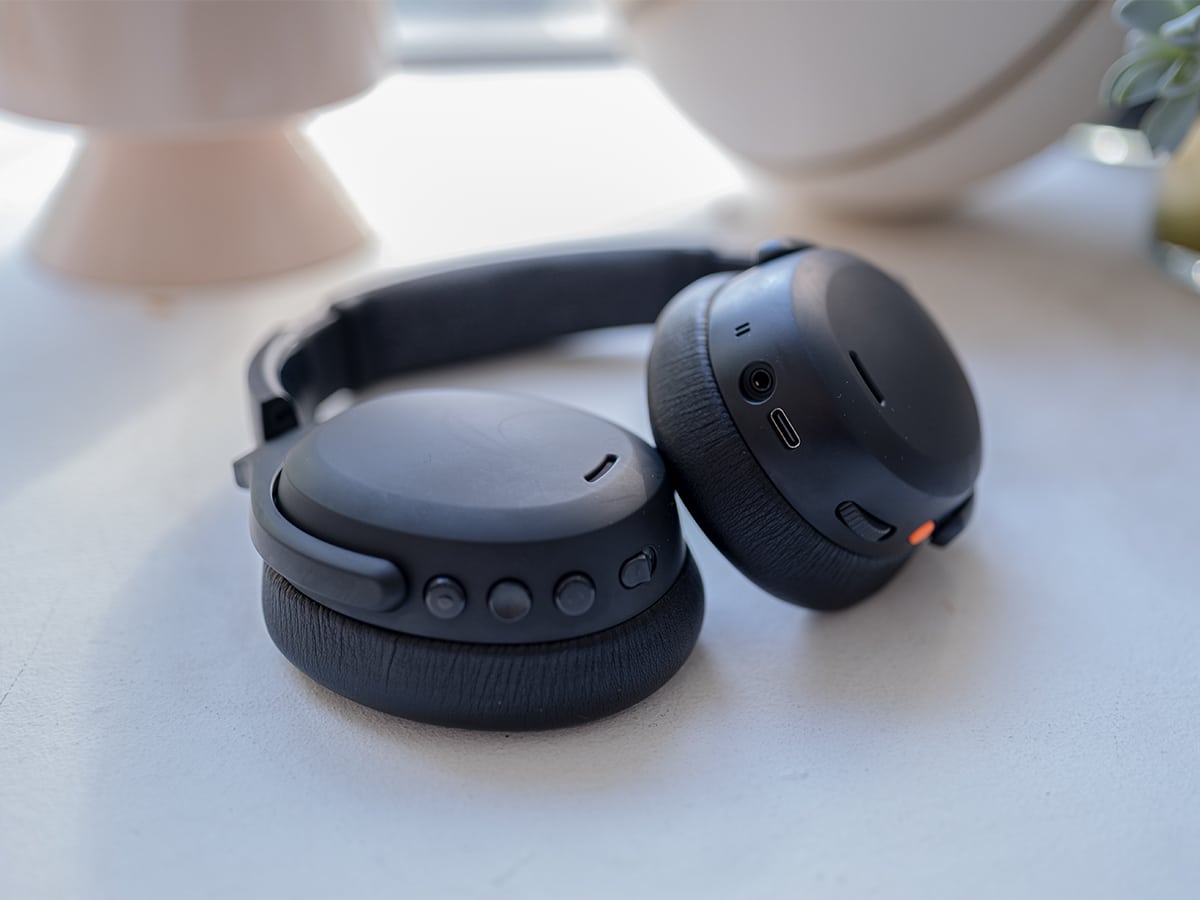 You'll also like: