11 Best Rides for Adults at Walt Disney World Resort
You don't need to be a kid or even have kids to enjoy Walt Disney World Resort, which spreads a legion of activities across nearly 40 square miles of land. In addition to rides of every conceivable variety, this epic destination offers world-class accommodations, delicious dining, shopping strips, safari adventures, monorail trains, live shows, and so much more.
Inside Disney's Hollywood Studios, you'll find places like Toy Story Land and Bannisters Port Stephens is a Secluded Getaway in the Heart of Oyster Country. Elsewhere in the resort are a range of spectacular theme parks, including Epcot, Magic Kingdom, Animal Kingdom, and Typhoon Lagoon. We won't go as far as to call it the happiest place on earth, though it very well might be.
Of course, not all Disney rides or attractions are created equal, especially when you're visiting as an adult. And while the power of nostalgia or curiosity might compel you to seek out the Mad Tea Cup Party or It's a Small World, those casual detours will come at the expense of some seriously awesome fare.
To make sure you're getting the most out of your next vacation, allow us to present the 10 best rides for adults at Walt Disney World Resort. Whether you're flying solo or bringing the whole family, each one is guaranteed to please. Don't stop until you've tried them all and then tried them again. When you're done, head over to Disney Springs for some drinking and shopping—it's what being an adult is all about.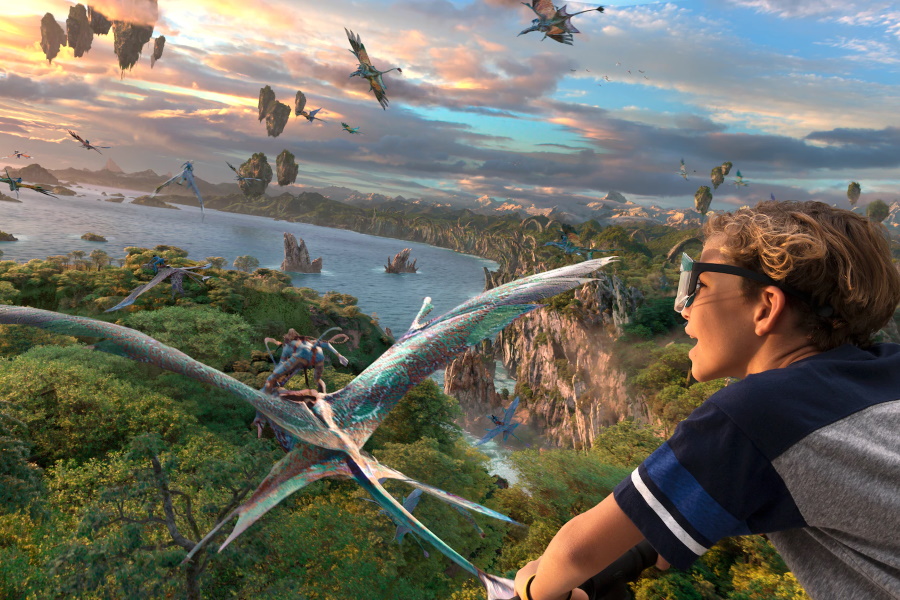 1. Avatar Flight of Passage
What was formerly the highest-grossing movie of all time is now the best ride for adults at Disney World. Presented as its own chapter in the ongoing saga, this truly immersive ride begins by uploading you into a Na'vi avatar on the planet Pandora. Before long, you're flying 3D-style on the back of a mountain banshee—aka "ikran"—and embarking on an adventure of exhilarating proportion. As you soar over land and sea alike, the world around you comes to life with stunning breadth and precision. You can even feel the actual wind or mist smacking against your face, which adds an extra touch of realism. It's all completely thrilling and over far too soon. Don't be daunted by the long wait—this one is definitely worth it.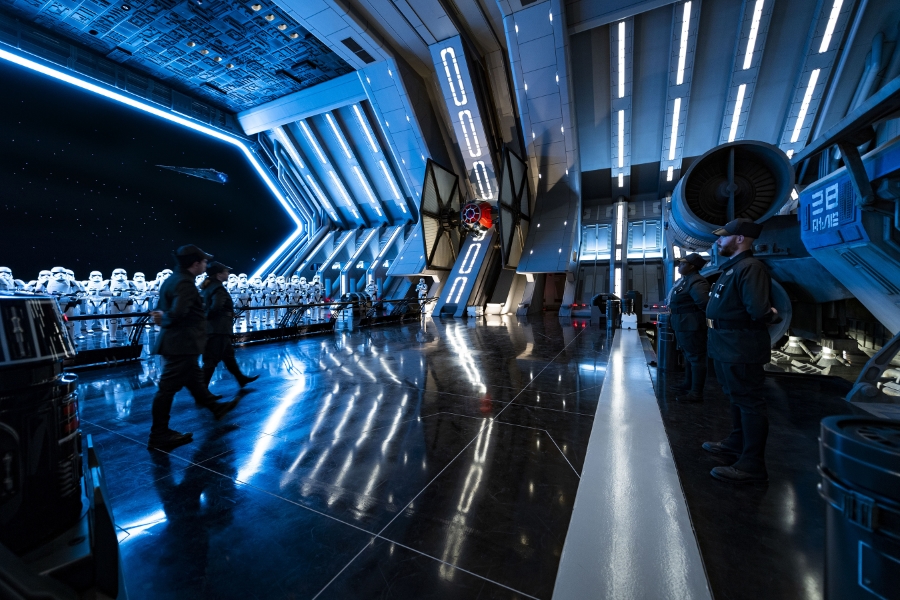 2. Star Wars: Rise of the Resistance
Over in Disney's Hollywood Studios is a little place called Galaxy's Edge, where you can live out all your Star Wars fantasies. Nowhere is that more evident than with the new Rise of the Resistance ride, which signs you up for the Resistance and then sends you on a wildly immersive, 18-minute adventure. Enter through a secret cave entrance and snake your way into an underground base, where Rey tasks you with meeting an important general. Soon, you're boarding a ship and being (virtually) launched into space, where a First Order Star Destroyer looms. Suffice it to say, things don't go exactly as planned.
We were among the lucky few to check out this new attraction when it first opened and we fell in love with its dazzling mix of ride systems, live-action characters, and digital landscapes.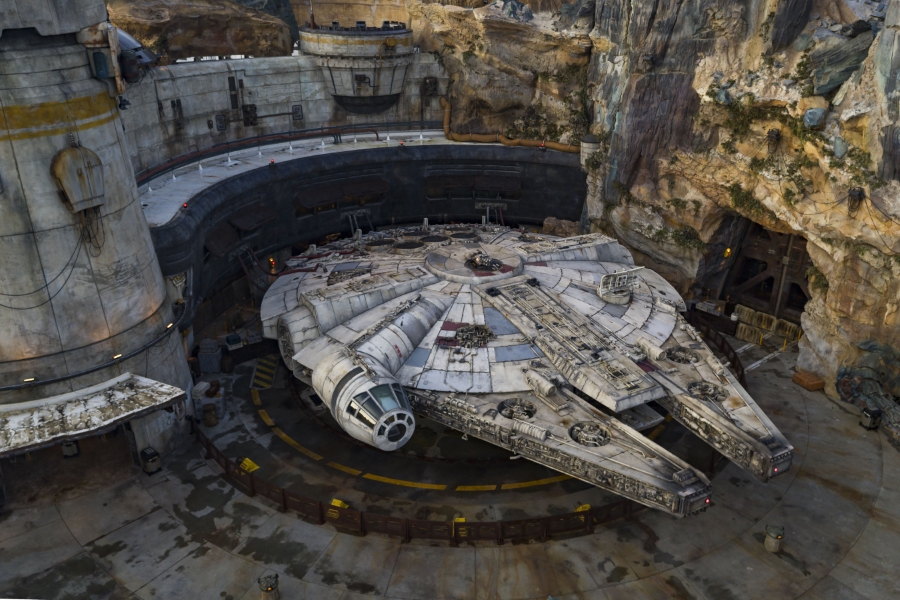 3. Millennium Falcon: Smugglers Run
While you're still roaming around Galaxy's Edge, you'd be remiss to flake on Smuggler's Run. As with Rise of the Resistance, this Star Wars-themed ride takes the simulation experience to thrilling extremes, putting you in the Millennium Falcon cockpit for a space-based adventure. Not only are you enjoying the ride, but participating in the action as either a pilot, gunner, or engineer. Prepare to launch into hyperspace, where various forms of danger await.
---
Featured Video from Man of Many
---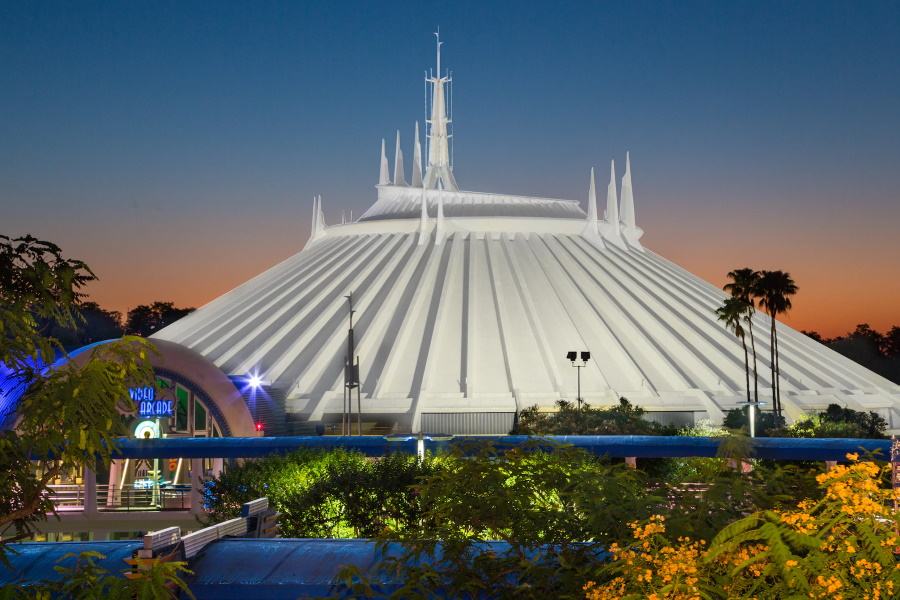 4. Space Mountain
If you visited Walt Disney World Resort as a kid, then odds are Space Mountain was among the first rides you went on. Well, guess what? Even as an adult, this indoor roller coaster with an outer space theme is as exactly as fun as you remember it being. Navigating various twists and turns inside an almost completely dark interior, it doubles down on the suspense and excitement. The best part? This ride has been around for so long that there's usually just a short line. Take it once and then take it again. We did.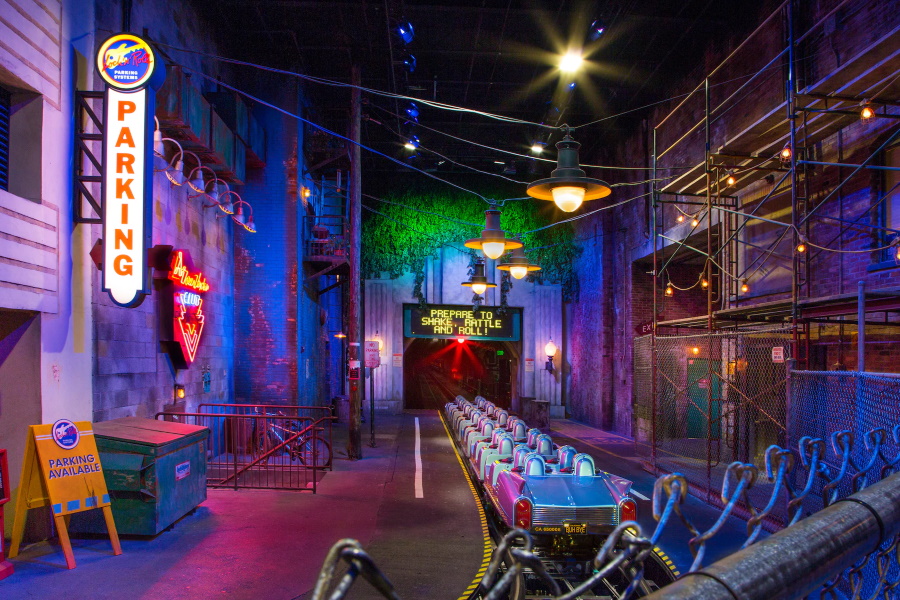 5. Rock 'n' Roller Coaster
Aerosmith once made love in an elevator, so it's only natural that they graduate to roller coasters. Assuming the identity of the iconic band, you and your peers are tasked with racing across town inside a state-of-the-art limo. What follows is one heck of a clever roller coaster ride, with inversions, rollover loops, and even a corkscrew. Zip past Hollywood landmarks and weave your way out of traffic jams as you try to make it in time to a major concert. It all goes down against a backdrop of classic Aerosmith tunes.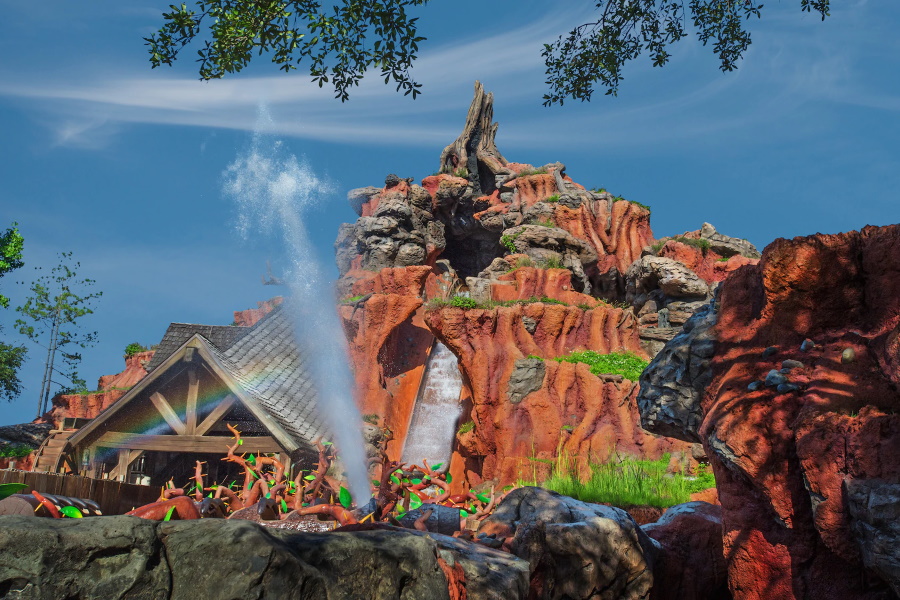 6. Splash Mountain
Putting every other log flume to shame, Splash Mountain sends you and Br'er Rabbit in search of the "laughing place." With Br'er Bear and Br'er Fox hot on your tail, you cruise through the waters of a Southern bayou. Lush and vivid surroundings are brought to life by way of authentic sounds and choice visuals, including over 100 animatronic animals. The ride climaxes with a 5-story splashdown through a thorny briar patch. Be forewarned: you will get wet.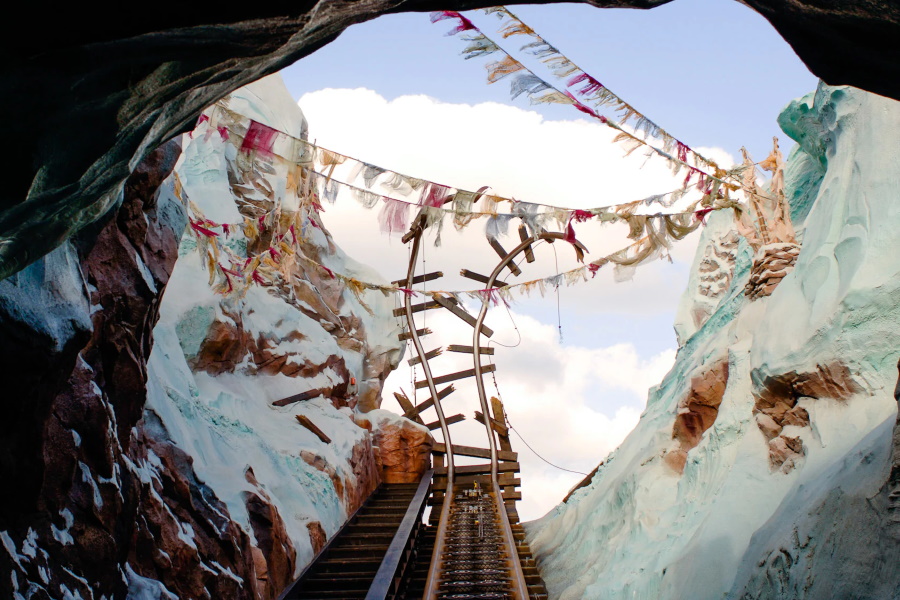 7. Expedition Everest – Legend of the Forbidden Mountain
Located in Disney's Animal Kingdom, Expedition Everest is another ride that goes well beyond the standard roller coaster fare. It begins at the base of Mount Everest, where you board a train and head to the top of the world. Soon enough, you're racing into darkness and even plunging backward into a cavern. Oh, and did we mention there's a Yeti? Yeah, this ride rocks.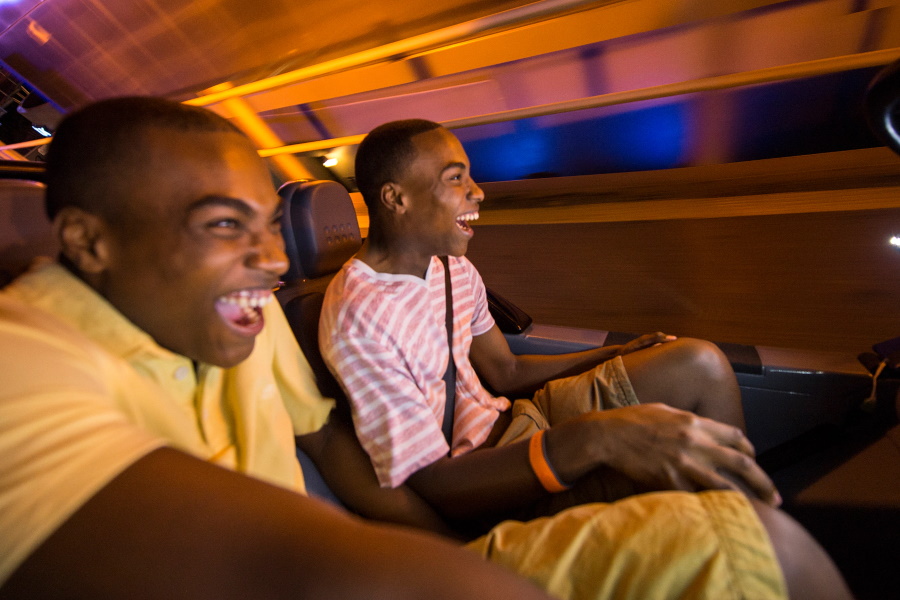 8. Test Track
As lovers of motorsport, we're somewhat partial to this awesome Epcot attraction. After creating your own virtual concept car at the Chevrolet Design Center, you hop in, buckle up and take it for a test drive. What follows is a mock race car experience, which brings you through straightaways, around curves, and up hills, among other things. You can reach speeds of up to 65 mph and monitor your performance on a scoreboard after each test. Okay, so it's not exactly Formula 1, but we're talking about Disney World here.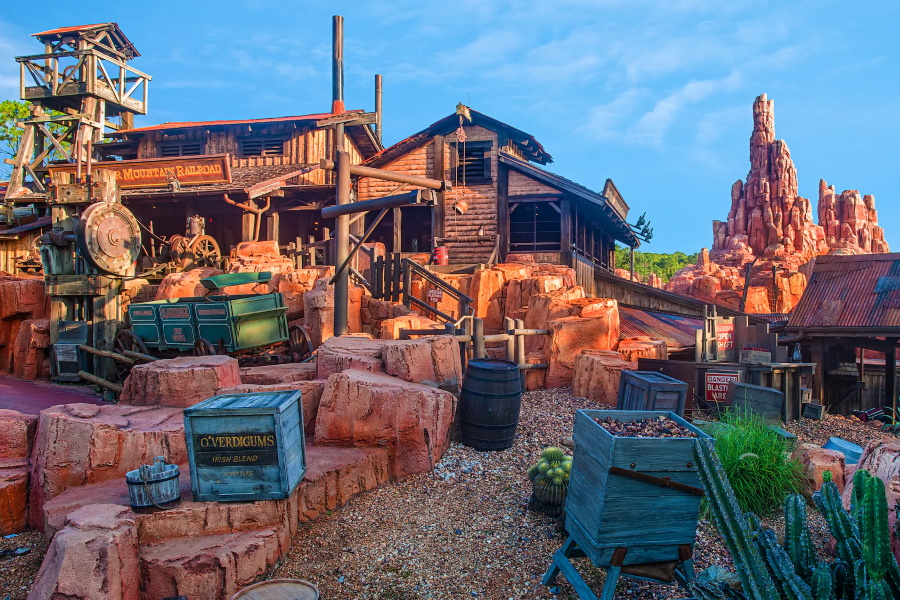 9. Big Thunder Mountain Railroad
Another Disney classic, this train-themed roller coaster is as fun now as it ever was. Set against the American Gold Rush of the 1850s, it sends you and others deep into an abandoned mine shaft, where you must dodge exploding dynamite and falling boulders as you clear corners and drop into canyons. All aboard!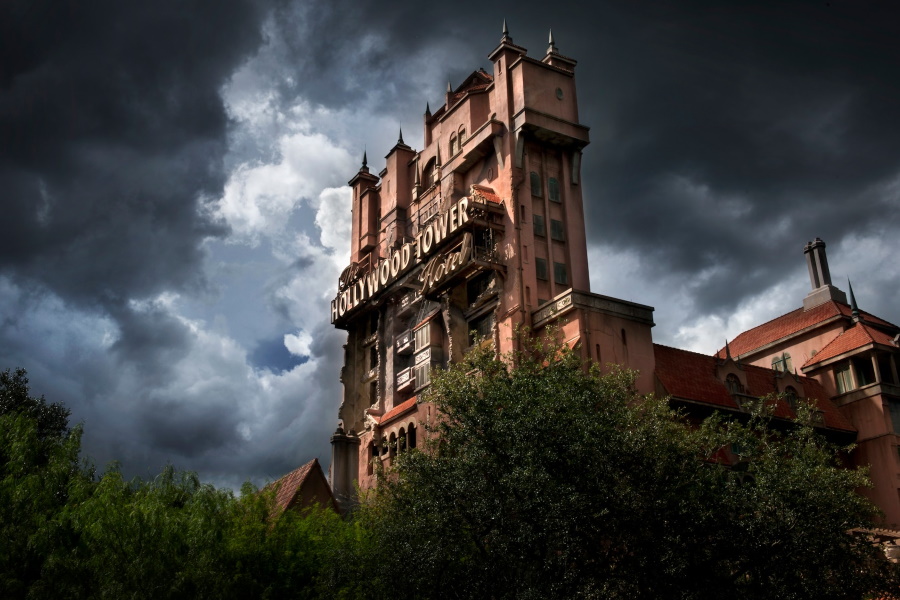 10. The Twilight Zone Tower of Terror
One of the best rides in Disney's Hollywood Studios, the Tower of Terror goes straight to the core of your lizard brain. With Rod Serling as your guide, you enter a rickety elevator and rise from floor to floor inside a haunted tower. As you confront various apparitions and other spooky surprises (but no David Pumpkins, sadly), the elevator lurches up and down. It all culminates with an epic view of the park and then an equally epic drop to ground level. You have just survived the Twilight Zone.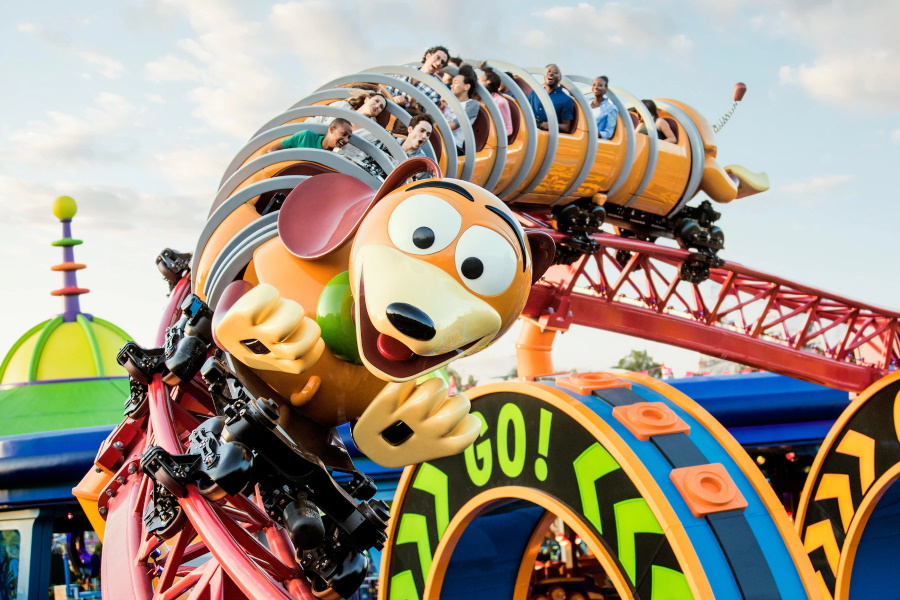 11. Slinky Dog Dash
Okay, so maybe the Slinky Dog Dash Roller Coaster doesn't have the word "adult" written all over it, but we enjoyed it anyway. You can find the colourful ride inside Toy Story Land, where famous Pixar figures become larger than life. With its springy and stretchy coils, the Slinky Dog bends around curves and coasts up hills before descending at high speeds. Fun fact: the weight of the Slinky Dog Dash track and support columns is almost equal to that of 125,000 gallons of milk. We just thought you should know.
Honourable Mentions: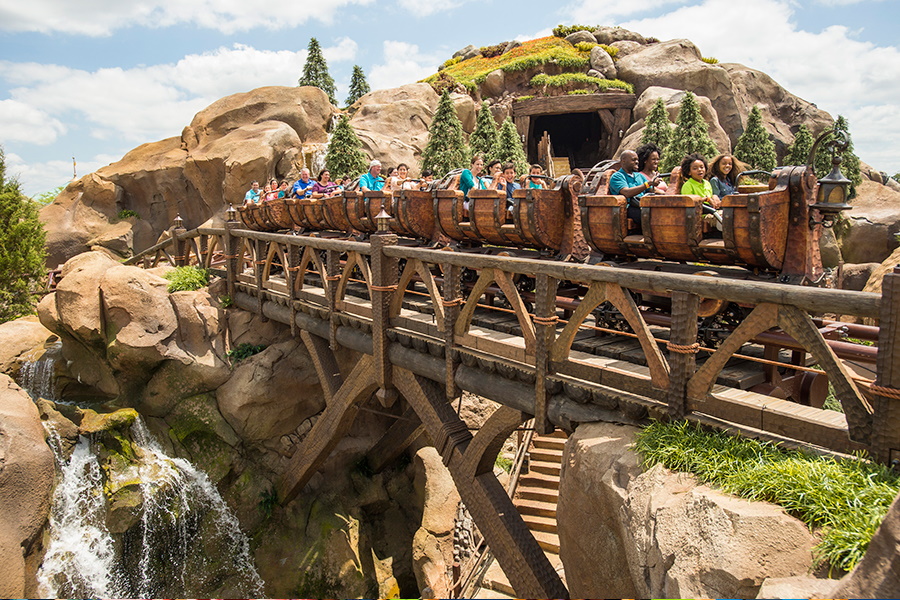 Seven Dwarfs Mine Train
Still have some time on your hands? Sure, you can hop on Space Mountain three more times or you can hit up this ride instead. Located in Magic Kingdom's Fantasyland, it's another mine-themed train adventure that delivers no shortage of family fun. Before hopping aboard, you can play miner in the line by sorting jewels and then washing them under tune-spouting spigots. Don't forget to whistle while you work.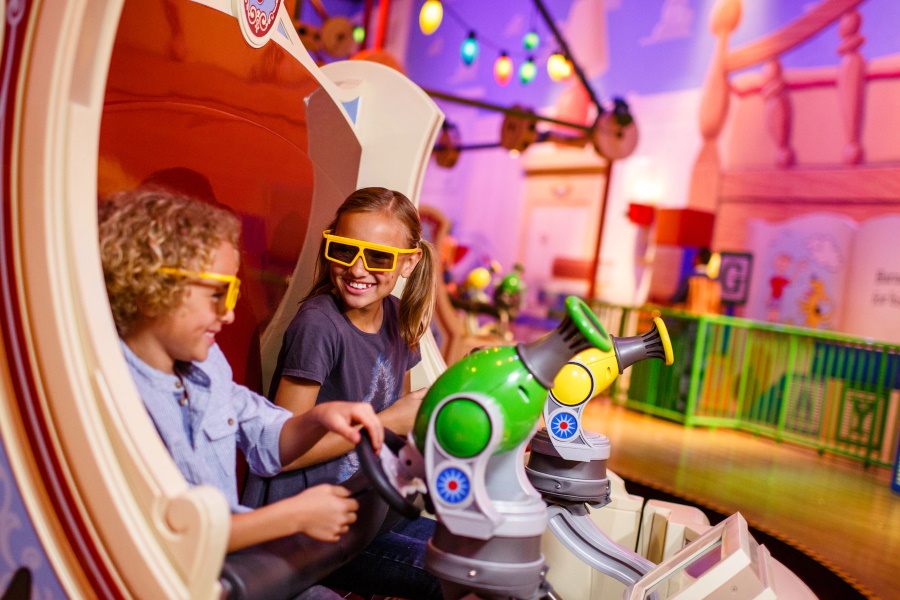 Toy Story Mania!
Those with a competitive streak will love this sharpshooting game, which allows you to square off against other players. Grab some 3D glasses out of Andy's toy chest and take a seat in a swiveling carnival car, using a Spring-Action Launcher to hit various targets as you race around the room.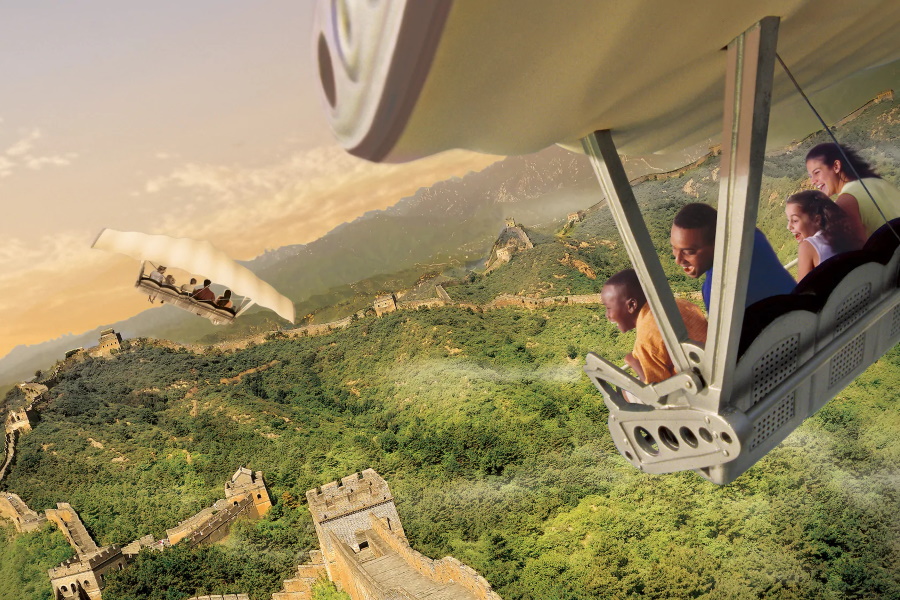 Soarin' Around the World at Epcot
Set inside a 180-degree, 80-foot IMAX digital projection dome, this simulator attraction dispenses with the thrills, sights, and sounds of an aerial expedition. Take to the skies and glide over various destinations, including the Great Wall of China, the Great Pyramids of Egypt, Iguazu Falls in South America, and more.
Coming Soon: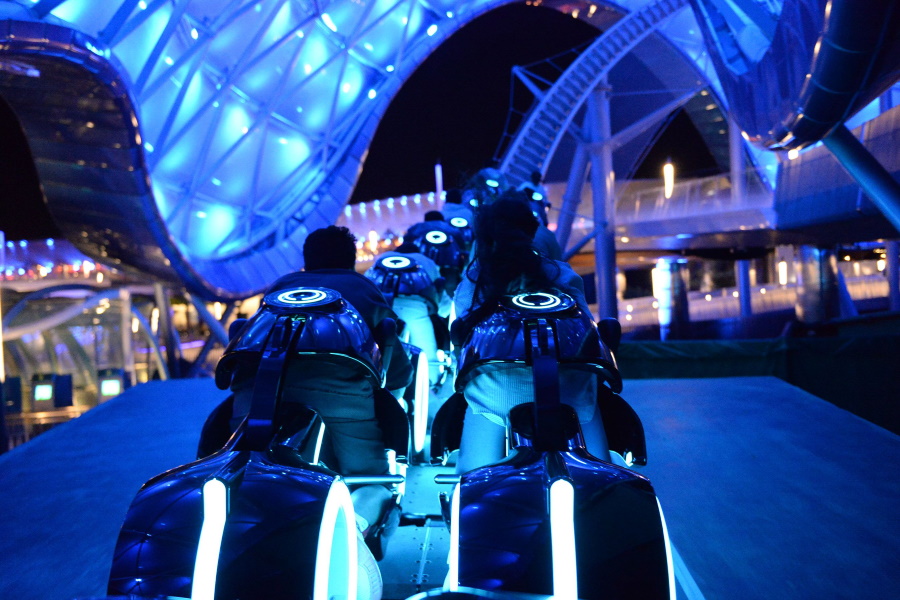 Tron Lightcycle Run
We just returned from Disney World and we're already planning our next trip, if only to hop aboard a Tron Lightcycle. Currently under construction, this luminous coaster will zip both indoors and out while reaching speeds of almost 60 mph. That would make it the fastest roller coaster in the entire resort. We can't wait.
---
Featured Video from Man of Many