14 Best Boutique Hotels in Melbourne
Melbourne has probably become one of the coolest places in Australia to visit for a number of reasons. The food, the bars, the hidden laneways of graffiti-plastered walls; it has its own unique vibe and when staying here, you'll find its boutique hotels reflect that. When it comes to finding the best boutique hotels, Melbourne has got you covered. Whether you're just visiting or planning a long stay, these little sanctuaries from the bustling city will be your home away from home. So here's the best boutique hotels Melbourne has to offer.
You'll also like:
18 Best Beer Gardens in Melbourne
12 Best Sunday Sessions in Melbourne
18 Best Hidden Bars in Melbourne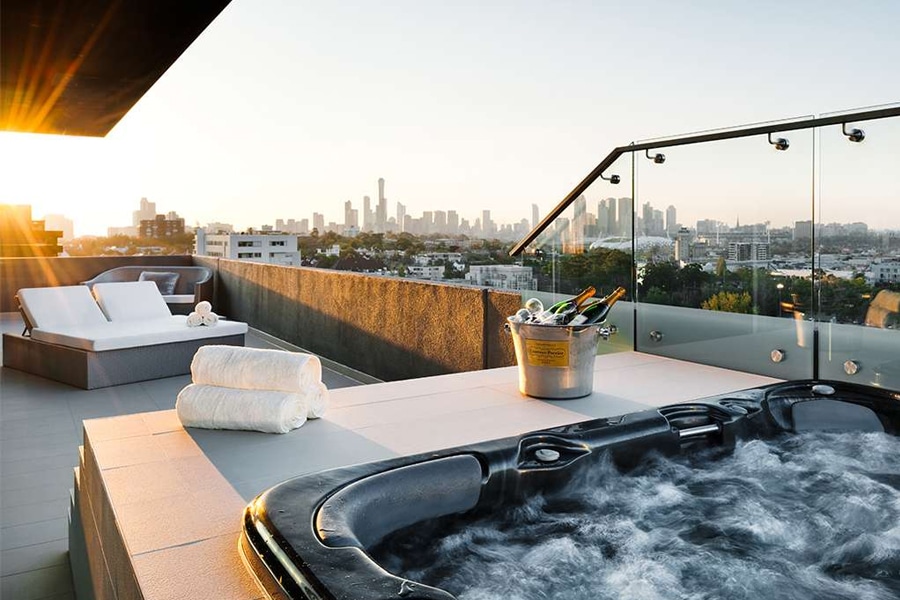 1. The Olsen
This boutique hotel is a part of Art Series Hotels, and is infused with the works of prestigious Australian artist Dr John Olsen. You'll find Olsen's work adorning every room and compliments the sleek and clean design of the rooms. Take in the views of cosmopolitan South Yarra, visit the day spa or restaurant and bar. The Olsen is perfectly situated in the heart of Melbourne best shopping district, so you'll have no problem finding things to do.
Address: 637-641 Chapel Street, South Yarra VIC 3141
Phone: +61 3 9040 1222
Price: from $170 AUD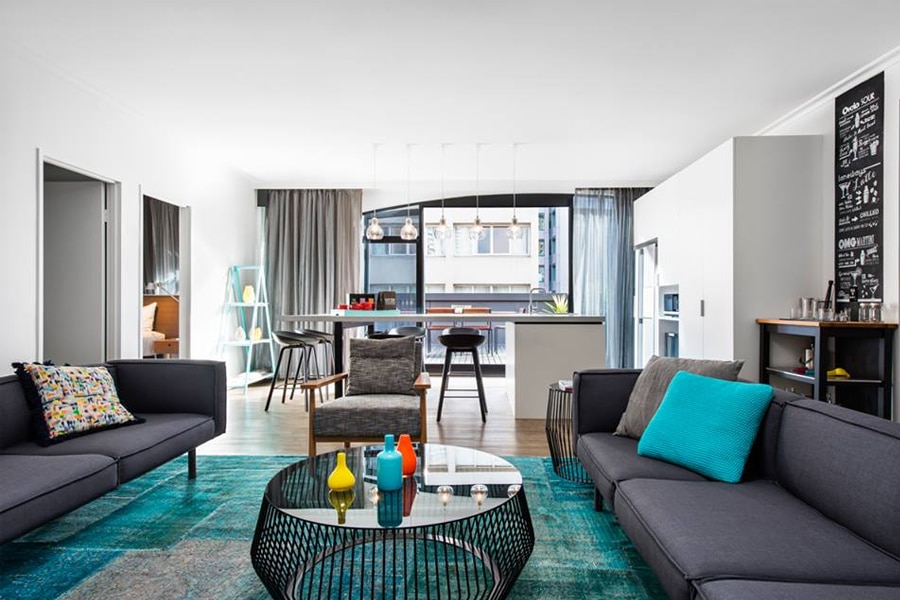 2. Ovolo Laneways
One of the best boutique hotels Melbourne has to offer is Ovolo Laneways. As its name suggests, Ovolo is inspired by Melbourne's hidden laneways and graffiti culture. It's perfectly located on Melbourne's Little Bourke Street, close to all the best bits in the city. The generously sized suites are guaranteed to make you feel at home with all the creature comforts you could want. Plus, and it's a major plus, there's a free mini bar in every single one of Ovolo's rooms.
Address: 19 Little Bourke Street, Melbourne VIC 3000
Phone: +61 3 8692 0777
Price: from $150 AUD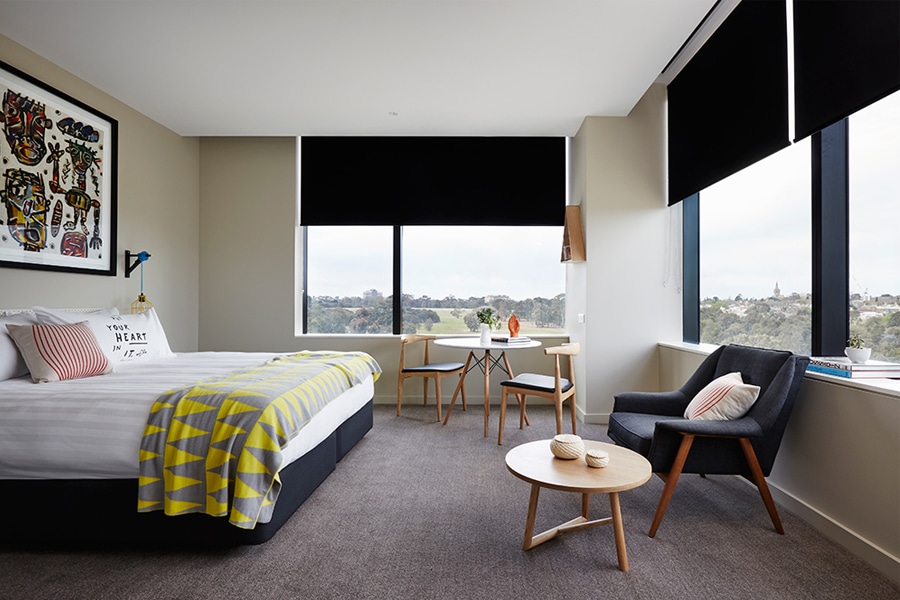 3. The Larwill Studio
Another Art Series Hotel, dedicated to Australian artist David Larwill, The Larwill Studio offers a comfy stay in the thriving suburb of Parkville. Drawing inspiration from Larwill's work, rooms feature bold pops of colour blended with quirky patterns and of course features works of David Larwill. Located in leafy Parkville, you'll have the Royal Park and the Queen Victoria Markets right on your doorstep, plus it's just a ten minute walk to the centre of the CBD.
Address: 48 Flemington Road, Parkville VIC 3052
Phone: +61 3 9032 9111
Price: from $145 AUD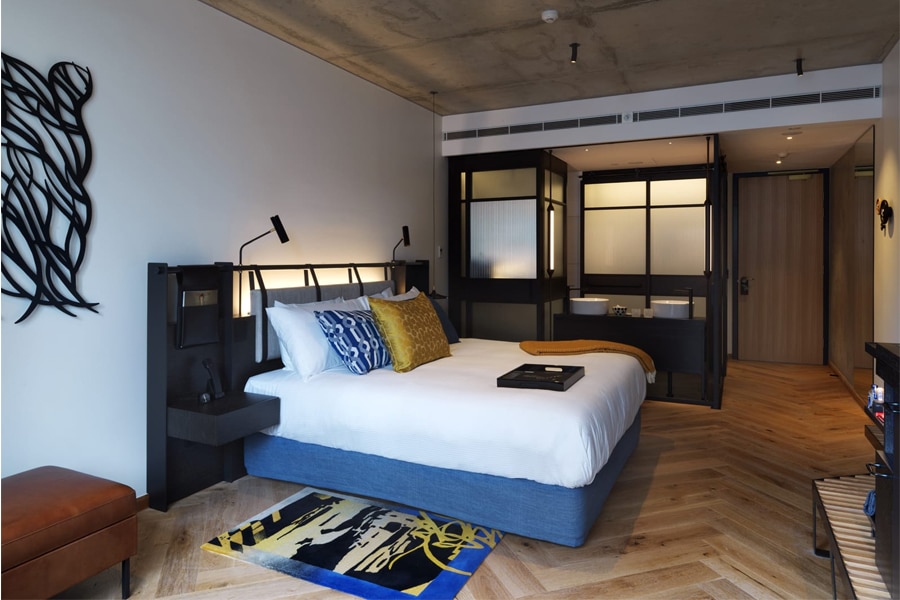 4. QT Melbourne
QT Melbourne is a favourite, and for good reason. Its sleek design and comfy rooms all offer a sense of the eccentric and innovation. Modern travelers will love the amenities and proximity to all the best bits of Melbourne. A beautiful rooftop bar, will keep your nights entertaining but Melbourne's best restaurants, bars and cultural hot spots are right outside your door just waiting for you to explore.
Address: 133 Russell Street, Melbourne VIC 3000
Phone: +61 3 8636 8800
Price: from $200 AUD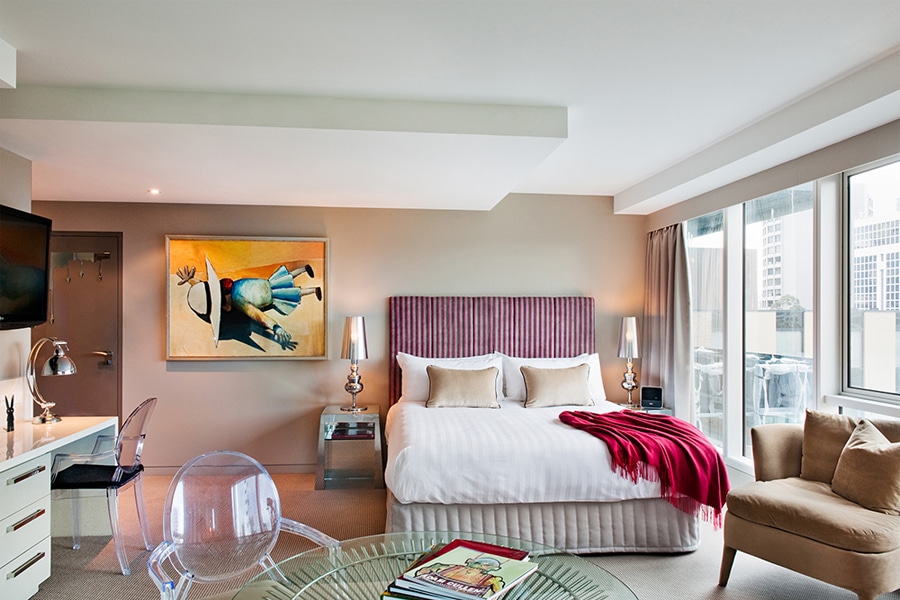 5. The Blackman
Located just minutes from the city centre, The Blackman Hotel boasts 209 unique and spacious suites including balconies and high end furnishings. As with all Art Series Hotels, this one is based on artist Charles Blackman, known for his Alice in Wonderland series. You might even be able to get your hands on a signed exclusive archival print.
Address: 452 St Kilda Road, Melbourne VIC 3004
Phone: +61 3 9039 1444
Price: from $172 AUD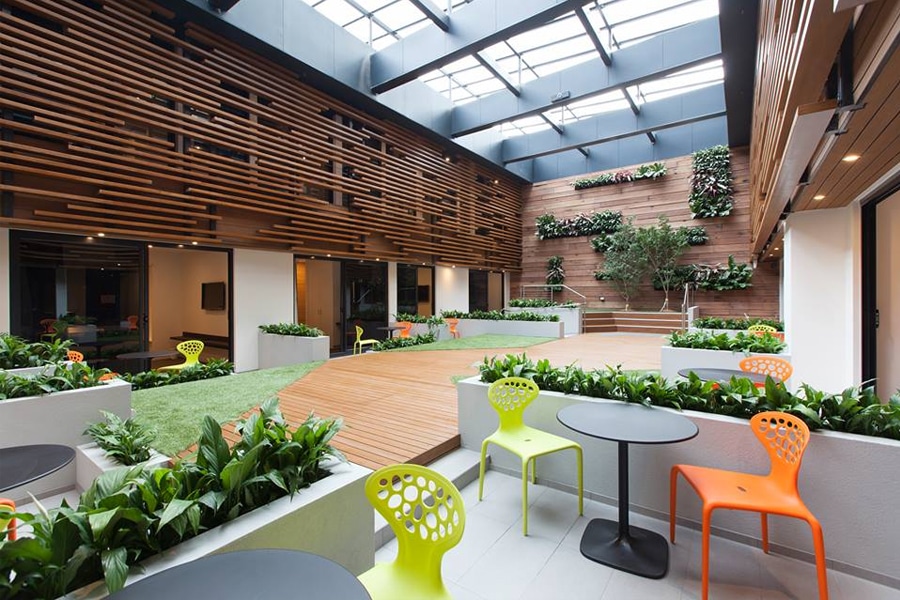 6. The Jasper Hotel
Four stars, contemporary design and smack bang in the bustling market district are all things that makes The Jasper Hotel one of the best boutique hotels Melbourne has to offer. Shopping hot spots, Queen Victoria markets, and most other attractions in Melbourne are just a small walk from the hotel.
Address: 489 Elizabeth Street, Melbourne VIC 3000
Phone: +61 3 8327 2777
Price: from $115 AUD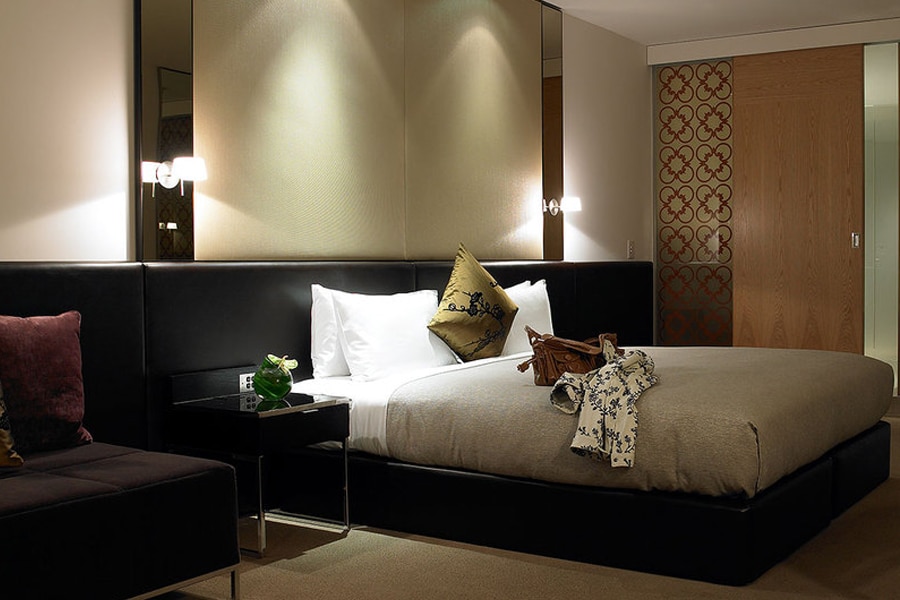 7. Royce Hotel
The Royce Hotel, perfectly located near the Royal Botanic Gardens offers one of the best experiences in luxury boutique hotels in Melbourne. The former Rolls Royce showroom, from which it takes its name, lives up to the luxury brand. The stylish rooms and plethora of amenities will make the most discerning travelers happy. Fluffy bathrobes and slippers await. Settle into your cosy room, go out for sightseeing and exploring, then stop by at the in house restaurant for some local grub.
Address: 379 St Kilda Road, Melbourne VIC 3004
Phone: +61 3 9677 9900
Price: from $195 AUD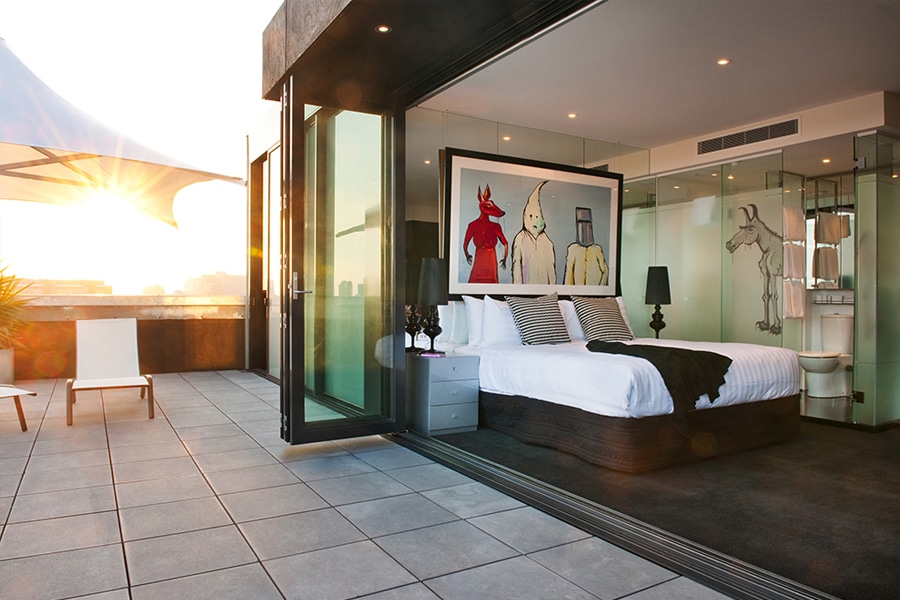 8. The Cullen
A night at The Cullen is a step into the mind of late and great Aussie artist Adam Cullen. Its uniqueness is only outdone by its comfort, with signature beds that will put even the fussiest sleepers into a restful slumber. It's right in the heart of the market district with plenty of cafés, restaurants and bars. Head out for dinner at one of the two in-house restaurants then hit some of the bars in Prahran for a light night drink.
Address: 164 Commarcial Road, Prahran Melbourne VIC 3181
Phone: +61 3 9098 1555
Price: from $260 AUD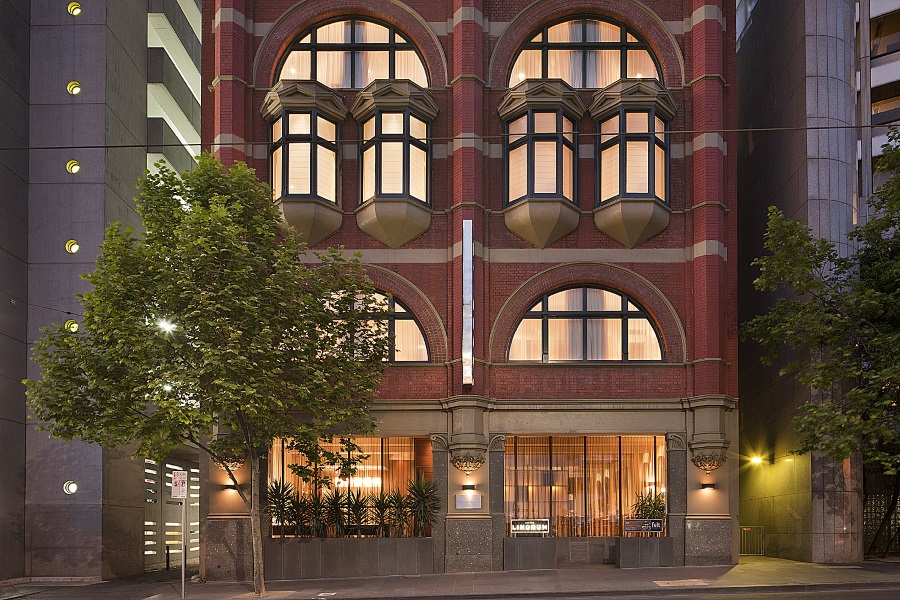 9. Hotel Lindrum
Experience Melbourne in style at Hotel Lindrum. 59 uniquely designed boutique hotel rooms welcome you to possibly one of the coolest boutique hotels Melbourne has to offer. It's swanky and a little bit fancy, with its dim lit lobby and lounge bar. The Lindrum's restaurant, Felt, offers a place for travelers to wet their noses and sample some of Melbourne's food scene.
Address: 26 Flinders Street, Melbourne VIC 3000
Phone: +61 3 9668 1111
Price: from $225 AUD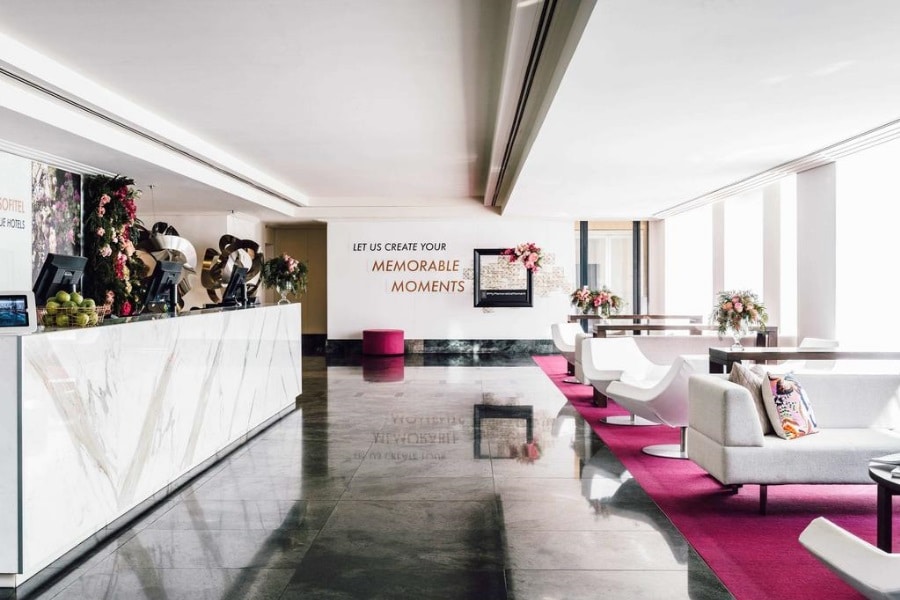 10. The Como
Perfectly located in Melbourne's South Yarra district, The Como offers a fantastic stay at this luxury boutique hotel. It's stylish rooms of contemporary amenities, soft grey and chocolate colour scheme, makes it a welcoming and comfy respite from the city streets. Each room includes wall murals, comfy luxurious beds, high gloss kitchens and little decor details that make each space special and unique. It's the perfect spot to base yourself for a weekend of exploring Melbourne's streets.
Address: 630 Chapel Street, South Yarra, Melbourne VIC 3141
Phone: +61 3 9825 2222
Price: from $200 AUD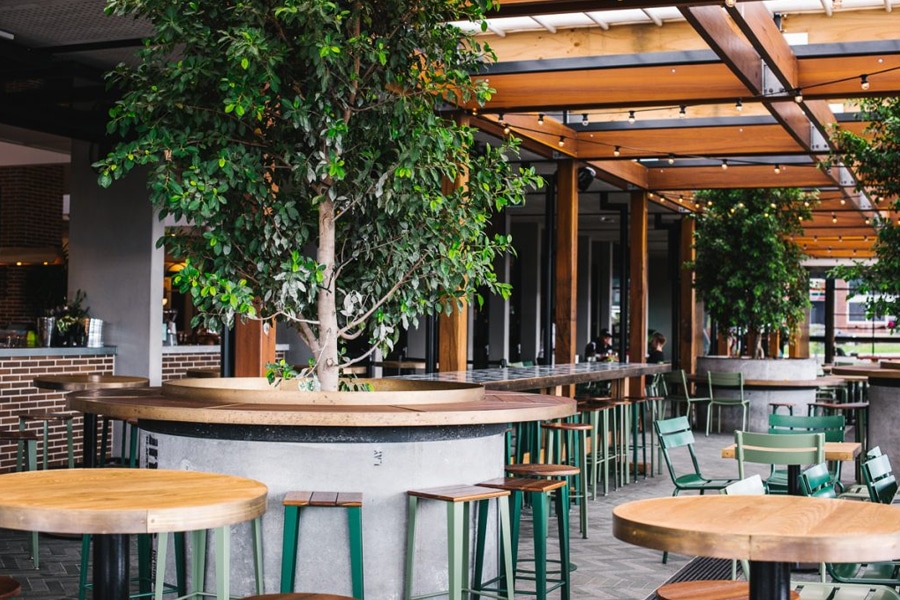 11. The Prince Hotel
A taste of home with some of that famous Melbourne flair is what's on offer at The Prince Hotel. Simple and clean stylings adorn the 38 rooms of The Prince, reflecting perfect minimalist style but with pops of colour to liven it up. Its art deco outside contrasts with the inside Nordic seaside vibe going on, but that makes it all the more endearing. You can also check out one of Melbourne's acclaimed restaurants on the first floor, Circa, recently renovated and serving local plates.
Address: 2 Acland Street, St Kilda, Melbourne VIC 3182
Phone: +61 3 9536 1111
Price: from $215 AUD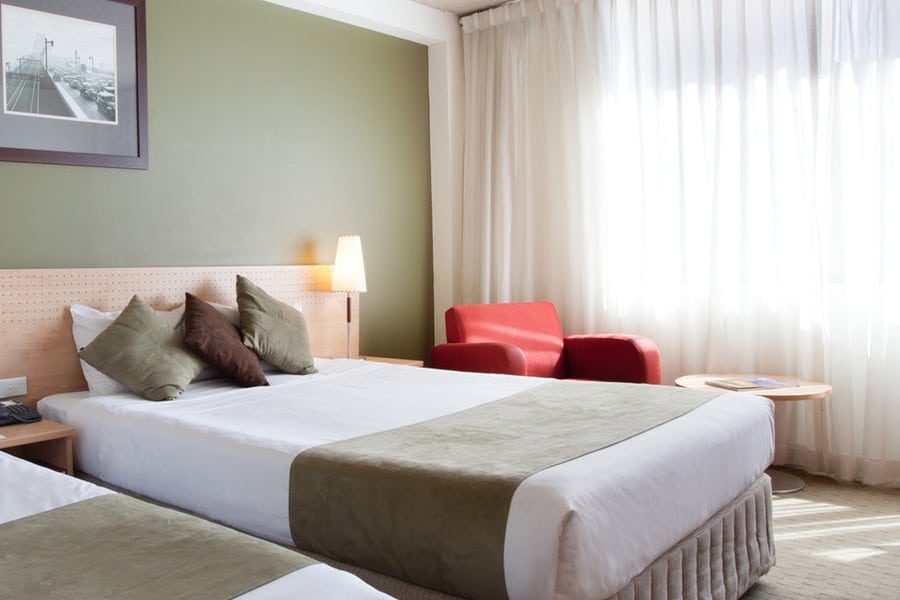 12. The Crossley Hotel
Down the laneway at Little Bourke Street, The Crossley Hotel offers a ideal location for exploring all that Melbourne as to offer. If shopping is your thing, you're just a short walk from Bourke Street Mall and all of Melbourne's Central shopping precincts. Comfy rooms are furnished and decorated with light and simple decor and includes cityscape views. For dinner, head to the basement for street style tacos and Mexican cocktails at Bodega Underground
Address: 51 Little Bourke Street, Melbourne VIC 3000
Phone: +61 3 9639 1639
Price: from $498 AUD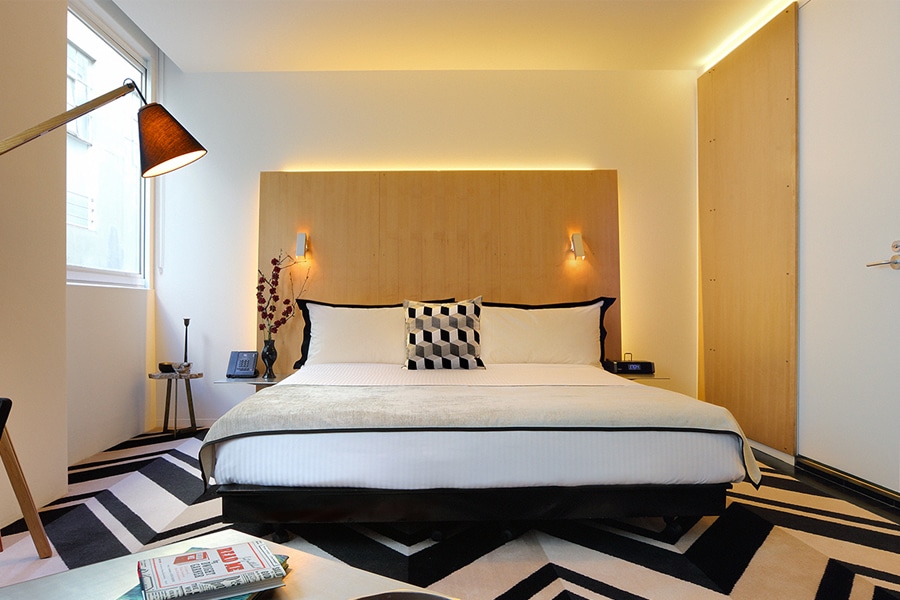 13. Adelphi Hotel
If you want to be close to the action, then this is one of the best boutique hotels Melbourne has to offer. It's got a splash of the 60s about it but in a good way, think monochrome patterns and furry textures. It's a great place to set up base for exploring Melbourne's city attractions and shopping destinations. Plus Adelphi Hotel is not only a decadent slice of Melbourne, it was voted the best boutique hotel Melbourne has on offer.
Address: 187 Flinders Lane, Melbourne VIC 3000
Phone: +61 3 8080 8888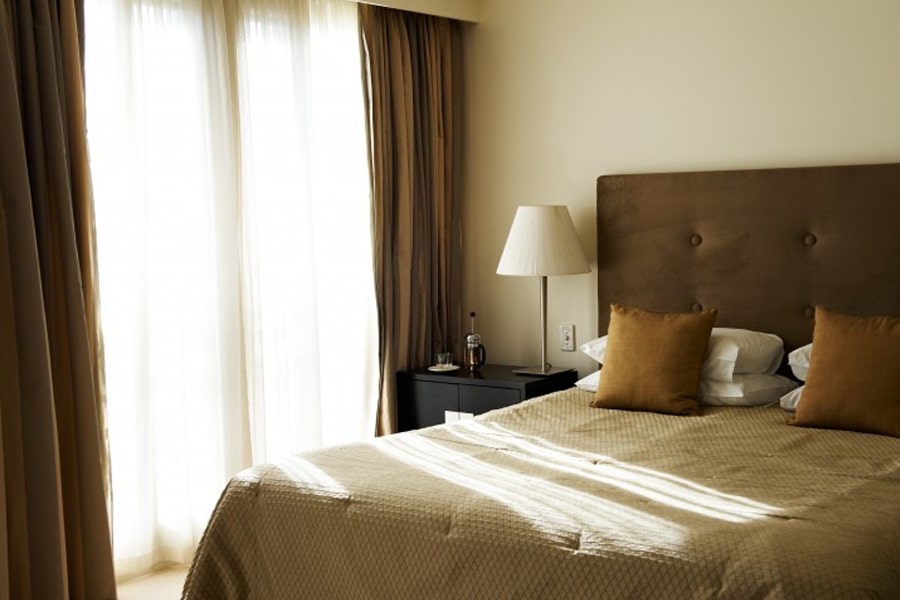 14. Lyall Hotel and Spa
We've saved the best for last. If you want the crème de la crème of boutique hotels, the Lyall Hotel and Spa delivers on all fronts of luxury. Its opulence and gorgeousness are only second to the personal service provided by friendly staff. It can be a little pricey but is worth the splurge and is guaranteed to make your stay in Melbourne a memorable one. The award winning day spa is also worth a visit, if you're looking for that fully pampered stay.
Address: 16 Murphy Street, South Yarra, Melbourne VIC 3141
Phone: +61 3 9868 8222
Price: from $237 AUD
You'll also like:
33 Best Burger Shops in Melbourne
13 Best Outdoor Cinemas in Melbourne
13 Most Luxurious Day Spas in Melbourne and Victoria
General FAQ
What are the best boutique hotels in Melbourne?
A few great boutique hotels in Melbourne are The Blackman, QT Melbourne, and Ovolo Laneways.
What is the difference between a boutique hotel and a regular hotel?
A boutique hotel offers a unique and luxurious experience with a focus on comfort that regular hotels do not have.