15 Best Restaurants in Queenstown
The pulse of New Zealand's South Island, Queenstown is more than just your average ski town, cascading mountain village, or adventurer's paradise, thanks to these amazing restaurants that line its vibrant streets. Known for their variety and emphasis on locally-sourced produce and uniquely regional foodie flavours our list has it all.
When it comes to finding the best restaurants in Queenstown, there are a lot of great options to choose from. Here, you'll find a list of the top destinations, along with key meals and menu information regarding the hot spot.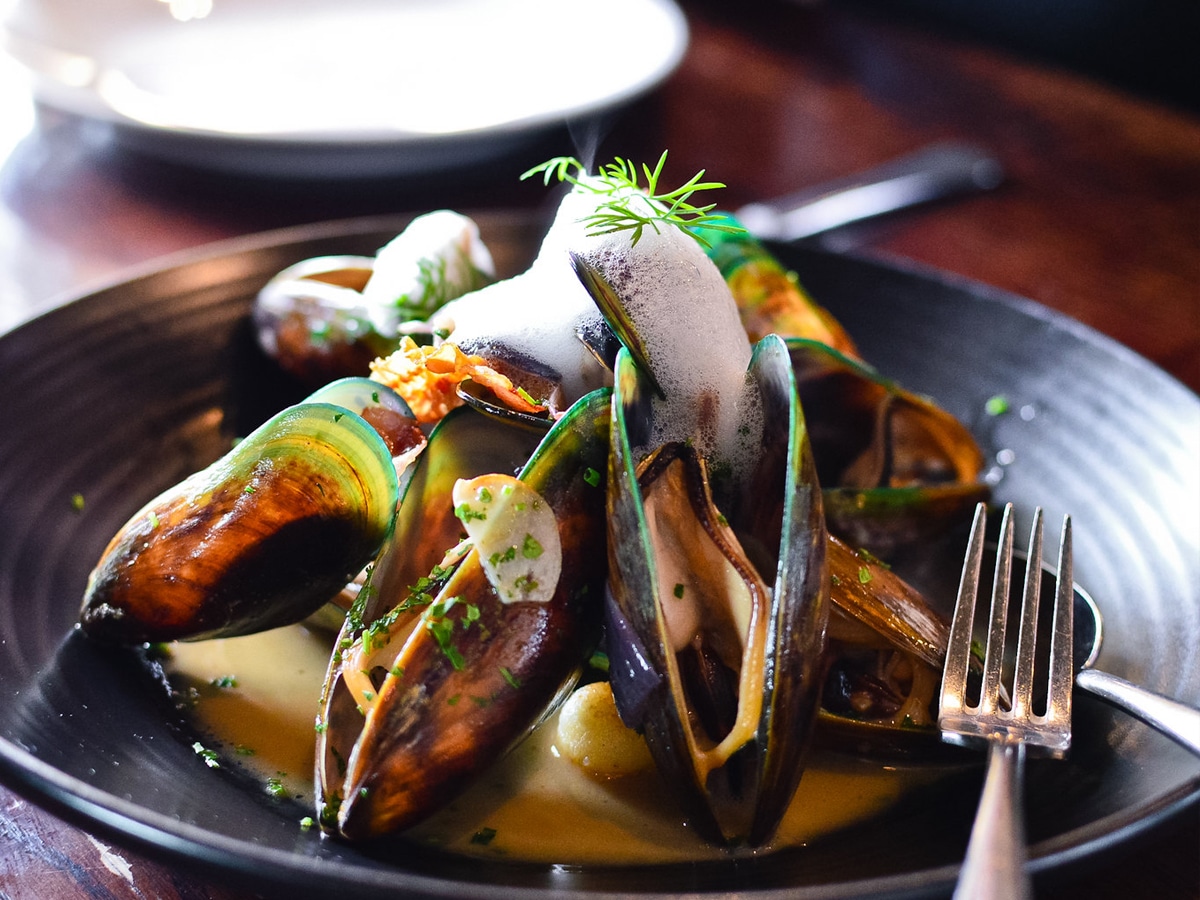 1. Amisfield
Best for: Fine Dining
As it was voted one of the best restaurants in NZ, it goes without saying this is one of the best restaurants in Queenstown's proximity. The cellar door is cosy, unpretentious fine dining at its best, showcasing all the best flavours in food and wine from the Central Otago region. We strongly recommend you have the indulgent, seven-course set menu and matching wines, of course.
Address: 10 Arrowtown-Lake Hayes Road, Frankton, Queenstown
Contact: +64 3442 0556
Hours: Monday – Wednesday 10a m – 6 pm), Thursday – Sunday 10 am – 11 pm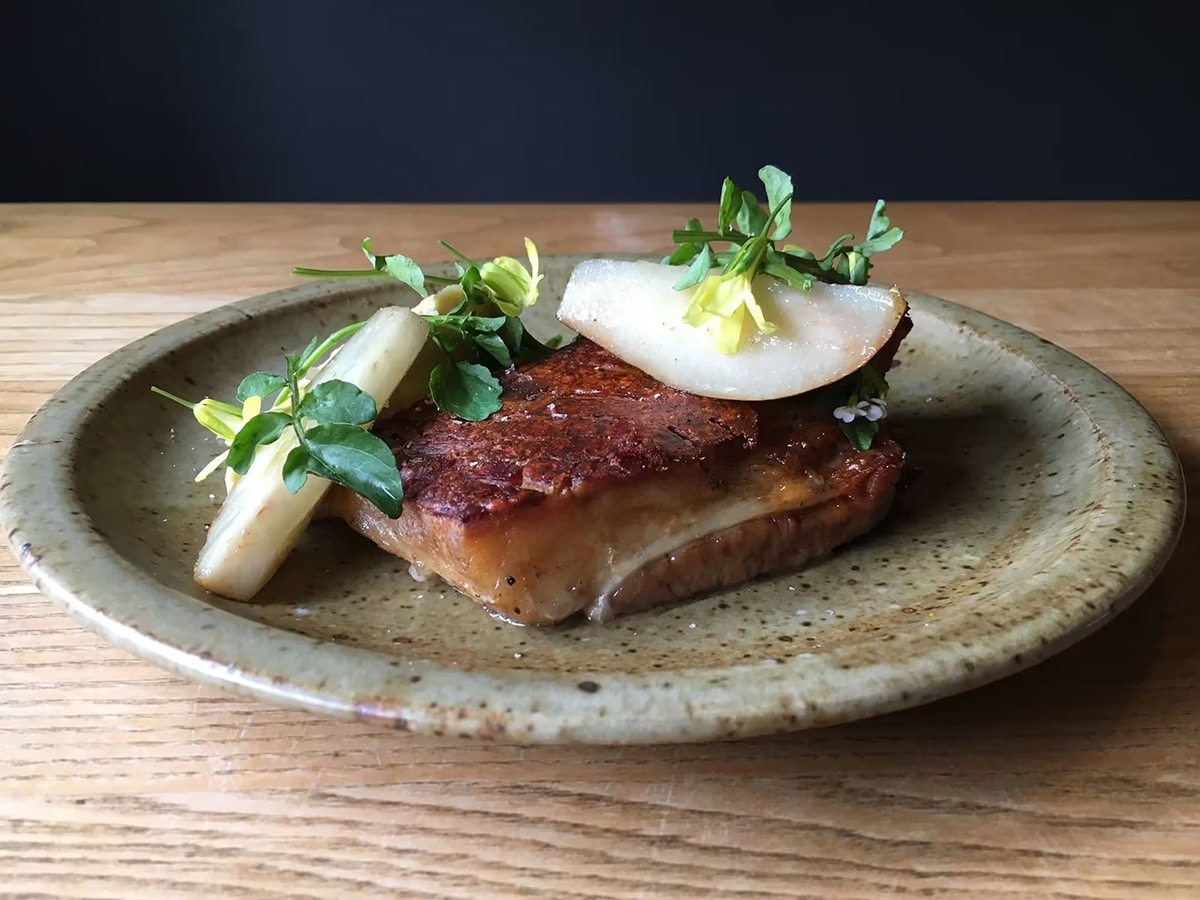 2. The Sherwood
If you fancy a visit to one of Queenstown's hatted restaurants, then look no further than The Sherwood. Not only is the food to die for, but the seasonal menu is born from a passion for sustainability; produce grown in The Sherwood's own organic kitchen garden and sourced from local growers, with 100 per cent of its organic waste returned to the kitchen garden. The same goes with the bar, with over half of the wine bottled in-house. The menu is designed to share, with plenty of delicious sides on offer, so we recommend inviting some friends to share a conscious, tasty meal.
Address: 554 Frankton Road, Queenstown
Contact: +64 3-490 1090
Hours: Monday – Sunday 7 am – 12 am
---
Featured Video from Man of Many
---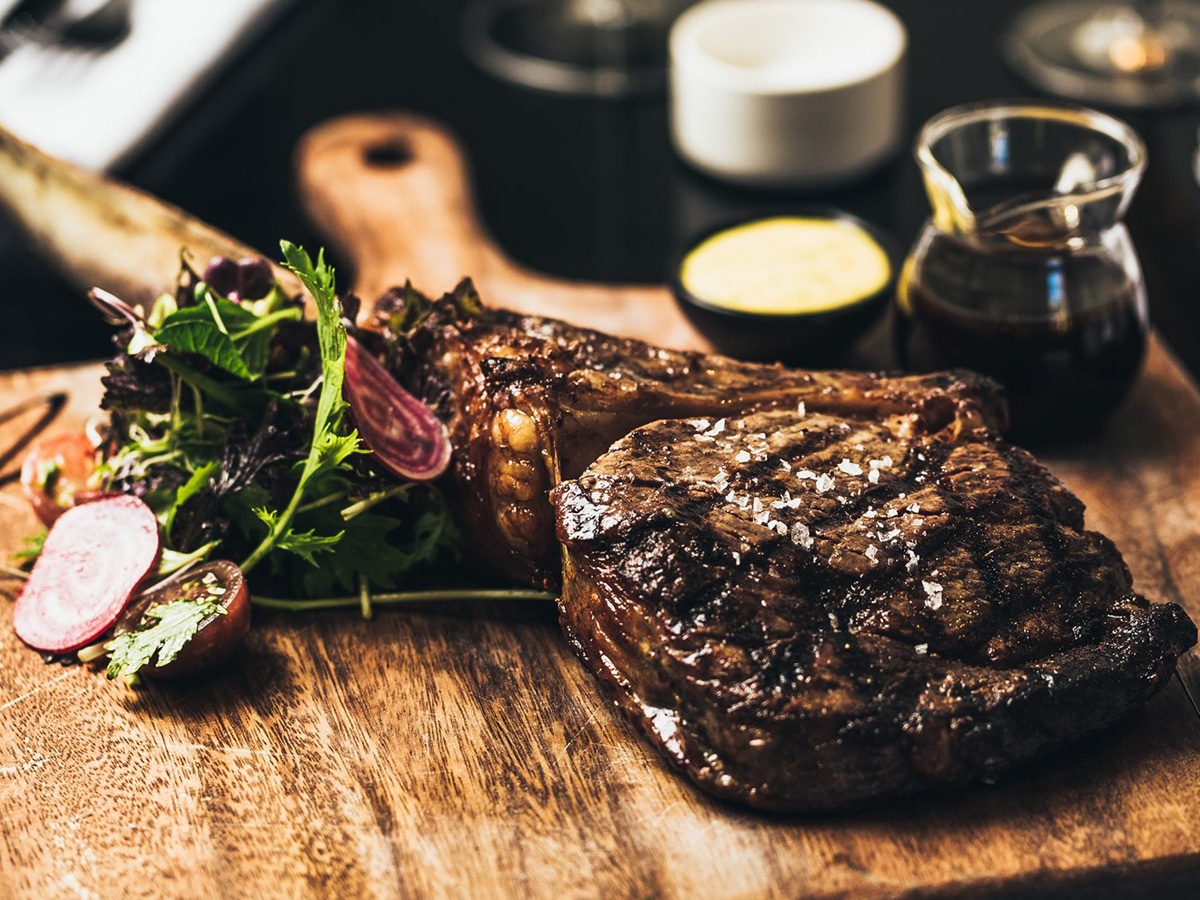 3. Botswana Butchery
Best for: Atmosphere
One of the best restaurants in Queenstown, when you're in the mood for some seriously tasty, tender steak, Botswana Butchery is the way to go. The fine-dining spot takes no shortcuts when it comes to luxury vibes, views, food and all-around good times. Located within Queenstown's historic Archer's Cottage, the restaurant has become a Queenstown establishment with a menu unlike anything else – think fine cuts of wagyu eye fillet, slow roast lamb shoulder and fresh seafood. Our only caveat? Come with an empty stomach and prepare to eat, a lot.
Address: 17 Marine Parade, Queenstown
Contact: +64 3 442 6994
Hours: Wednesday – Sunday 12 pm – 11 pm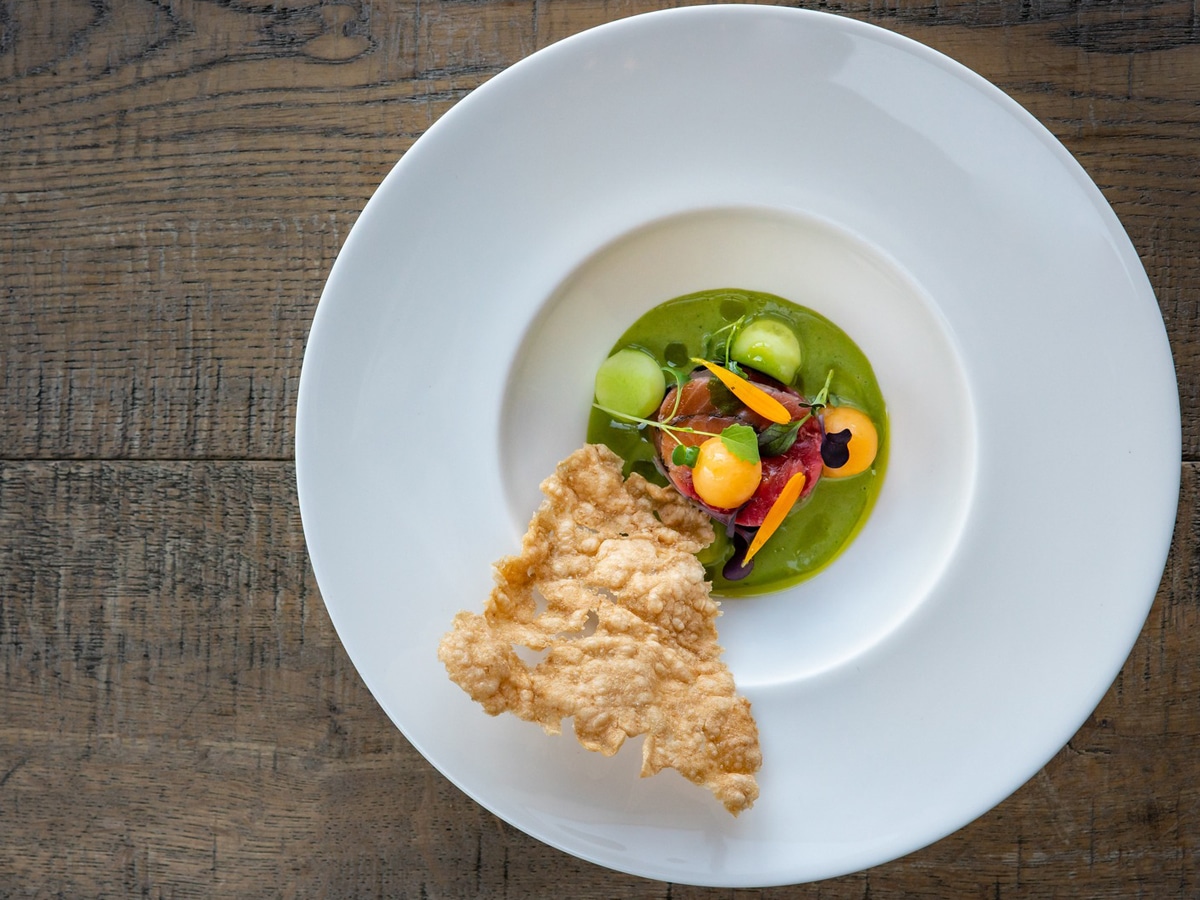 4. Nest Bar & Kitchen
Looking for a restaurant in Queenstown with some of the best views in town? Look no further than Nest Bar & Kitchen. The highest alfresco eatery in Queenstown, with panoramic views over Lake Wakatipu, Nest offers a modern take on Mediterranean classics with plenty of street food and small bites, perfect for sharing. We can't go past the charred eggplant and miso-glazed fish, and if you have room for dessert, the pina colada, with pineapple, coconut, sesame and pink peppercorn is out of this world.
Address: 139 Fernhill Road, Fernhill, Queenstown
Contact: +64 3 901 0284
Hours: Monday – Sunday 7 am – 11 am/ 5 pm – 9 pm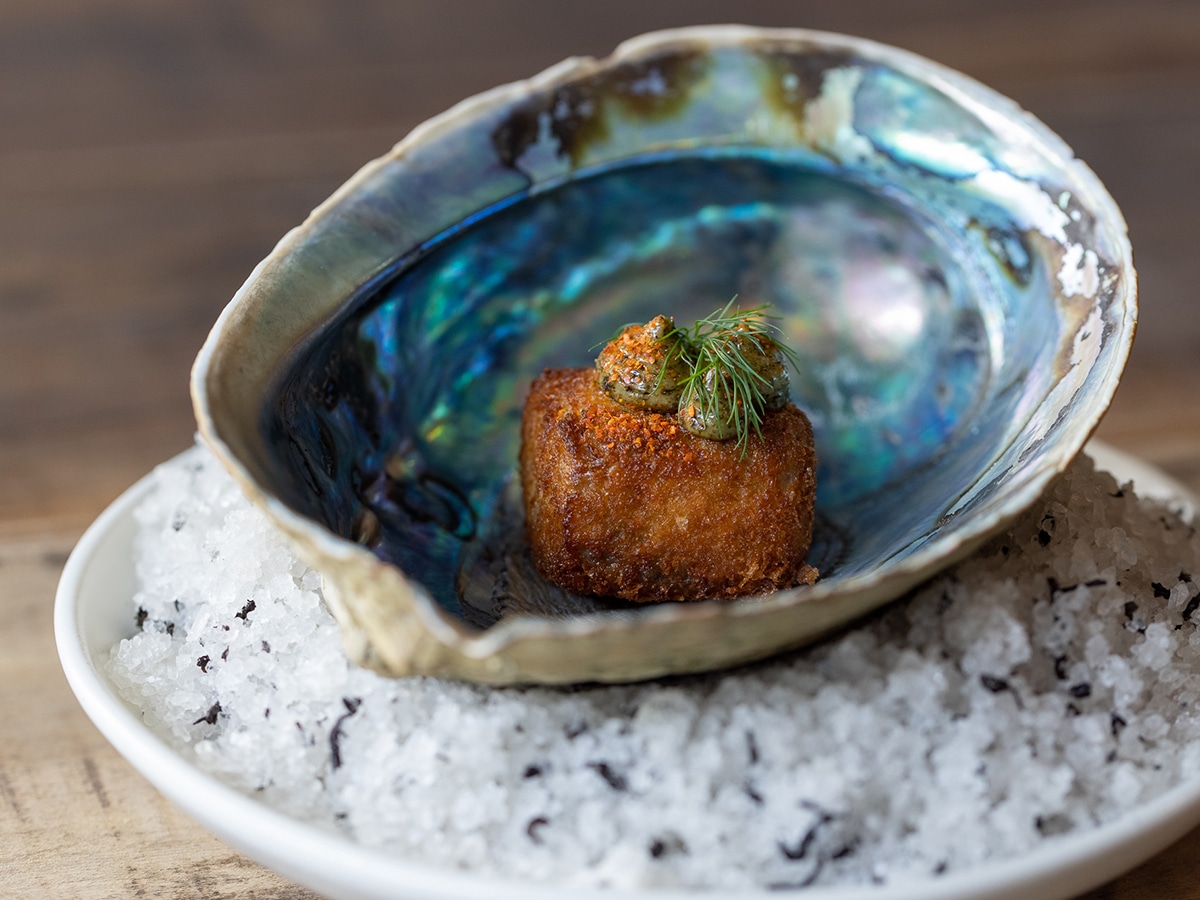 5. Rata
For a restaurant in Queenstown offering a modern Asian fusion menu, head to Rata. Michelin-star chef Josh Emmett is behind this fine-dining restaurant and he's also the proprietor of New Zealand's Hawker and Roll and Madam Woo, so if you've eaten at either of these places then you know you're in for a treat. The seasonal menu is fresh and constantly changing and we strongly recommend the oysters, with ginger, and bonito vinegar. We're drooling just thinking about how many we could scoff down.
Address: Te Nuku, 43 Ballarat Street, Queenstown
Contact: +64 3442 9393
Hours: Monday – Thursday 5.30 pm – 10 pm, Friday – Sunday 12 pm – 2.30 pm/ 5.30 pm – 10 pm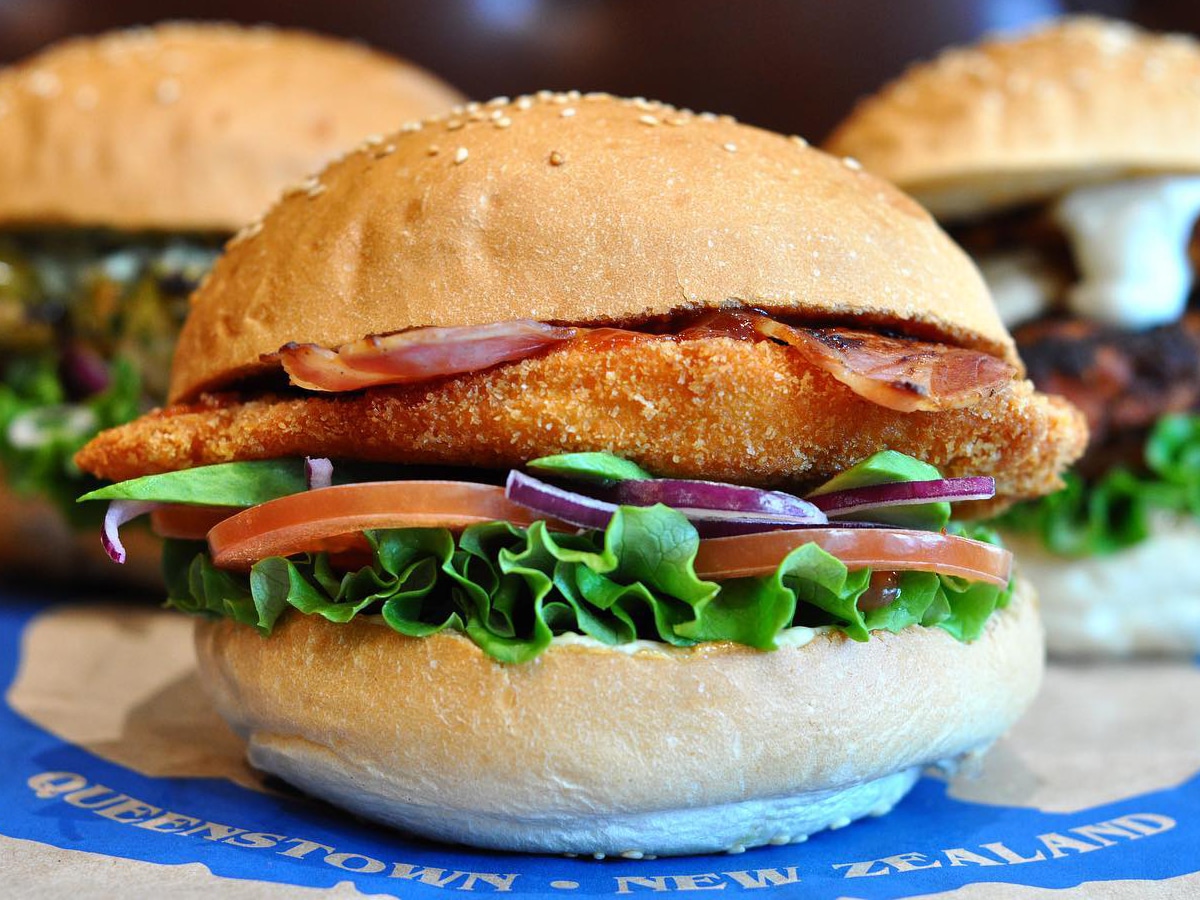 6. Fergburger
Best for: Selection
A Queenstown institution, and not just because Ed Sheeran said so, but because this burger joint is undoubtedly one of the best in the world. Whether it's for a morning hangover cure, after a night out, or for a big lunch, the burgers here are something else, and are more than generous in size, so be prepared. And, if the permanent queue outside isn't enough to tell you it's good, we don't know what will. Try the deluxe burger or the dawn horn if you're getting a brekky feed.
Address: 42 Shotover Street, Queenstown
Contact: +64 3 441 1232
Hours: Monday – Sunday 10 am – 10 pm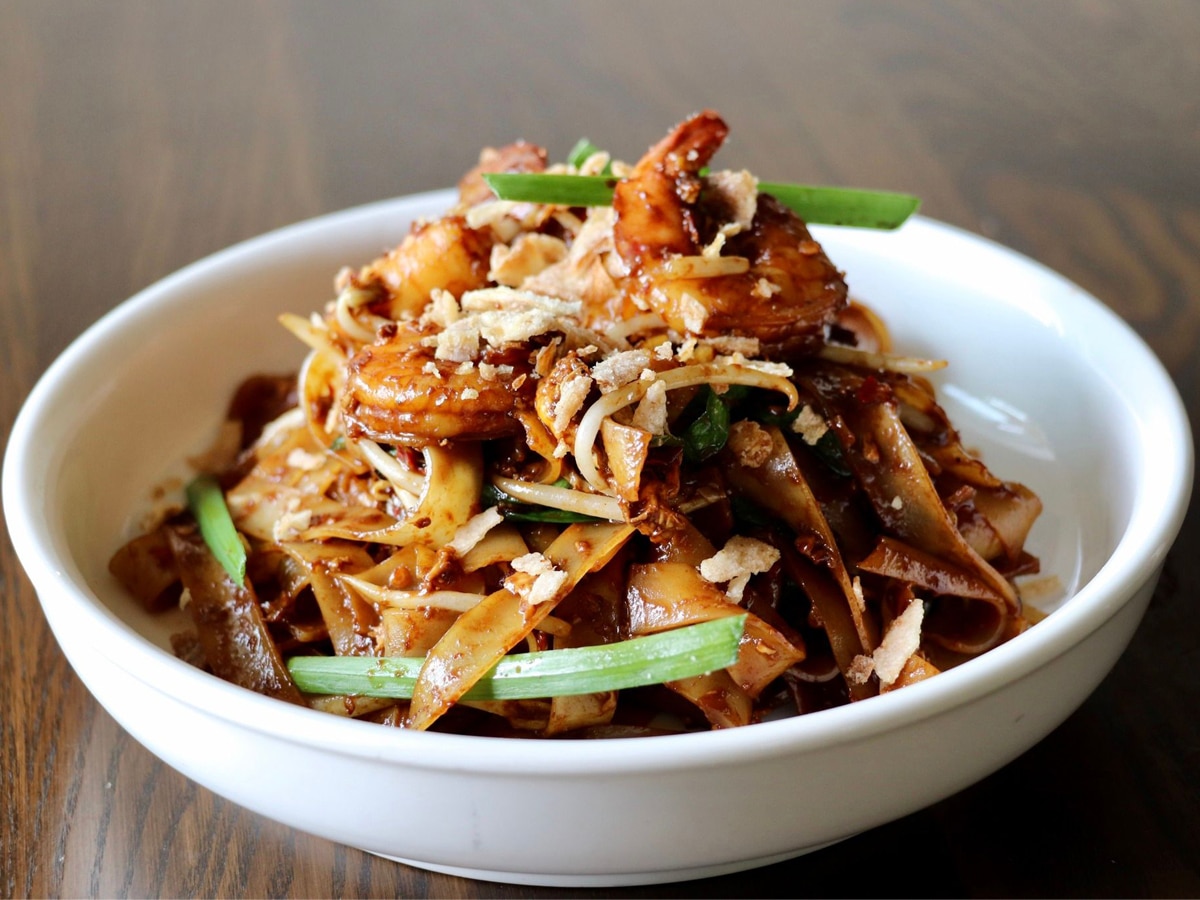 7. Madame Woos
Best for: Take-Away
One of the best restaurants in Queenstown for modern Asian cuisine, Madame Woos is the ultimate casual dining spot. The menu includes the likes of authentic Hawker-inspired Malaysian food, drawing on the region's local produce and adding a few twists typical of the region. Some of our favourites include the steamed duck buns and rice noodle rolls, with plenty of seafood options like sashimi and snapper making the menu.
Address: 5 Lower Ballarat Street Queenstown
Contact: +64 3442 9200
Hours: Monday – Sunday 12 pm – 10 pm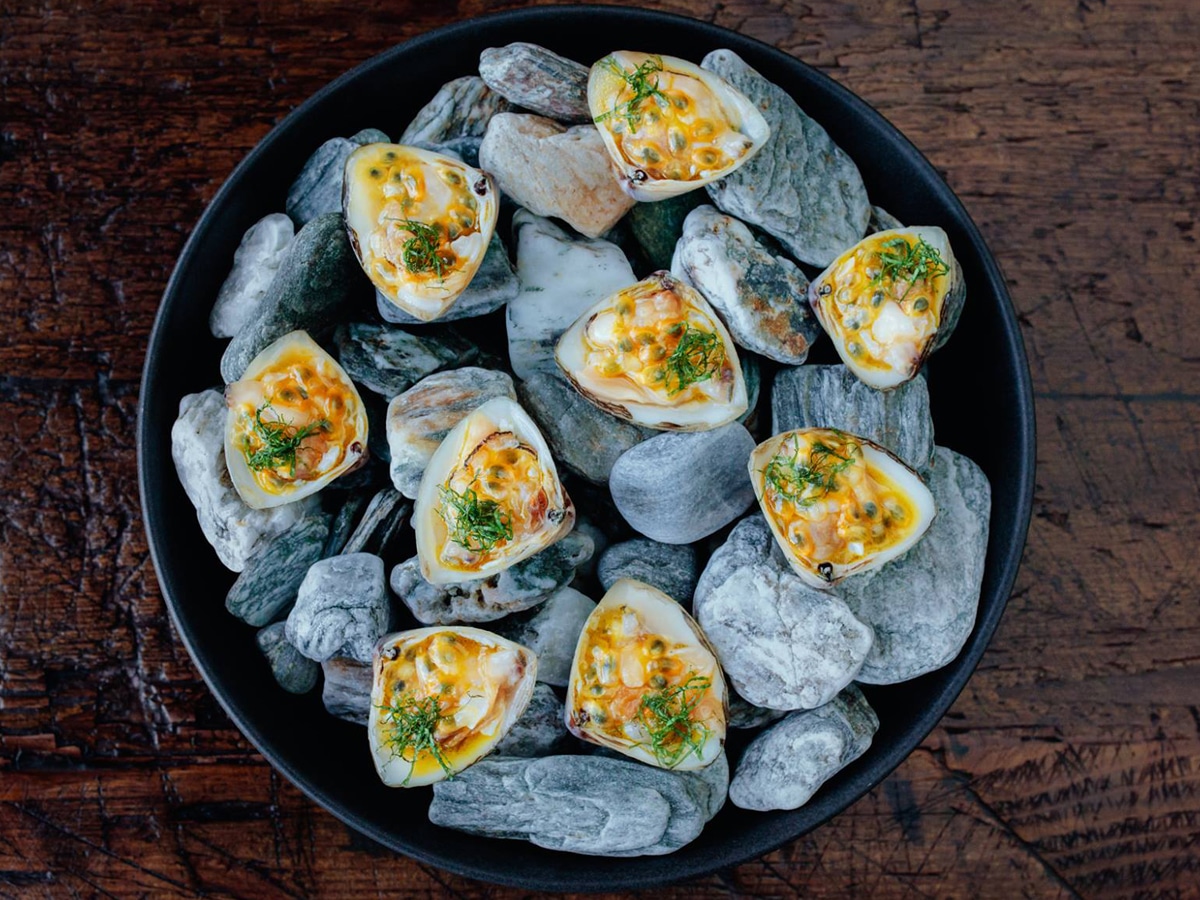 8. The Lodge Bar
The Lodge Bar is the fancy culinary venture of premium menswear brand Rodd & Gunn, and it provides an exciting new addition to the Queenstown dining scene. With a primo location overlooking Lake Wakatipu against a mountainous backdrop, the bar encapsulates an upmarket, European influence and we think it's just what Queenstown has always needed. Along with fine wines from the region and around the world, the food menu is also just as worldly, featuring hand-cut fettuccine, blue crab, sea urchin butter, bottarga, lemon and chives, as well as more classic options like the dry-aged NY strip steak.
Address: 2 Rees Street, Queenstown
Contact: +64 3442 9426
Hours: Monday – Sunday 4 pm – 10 pm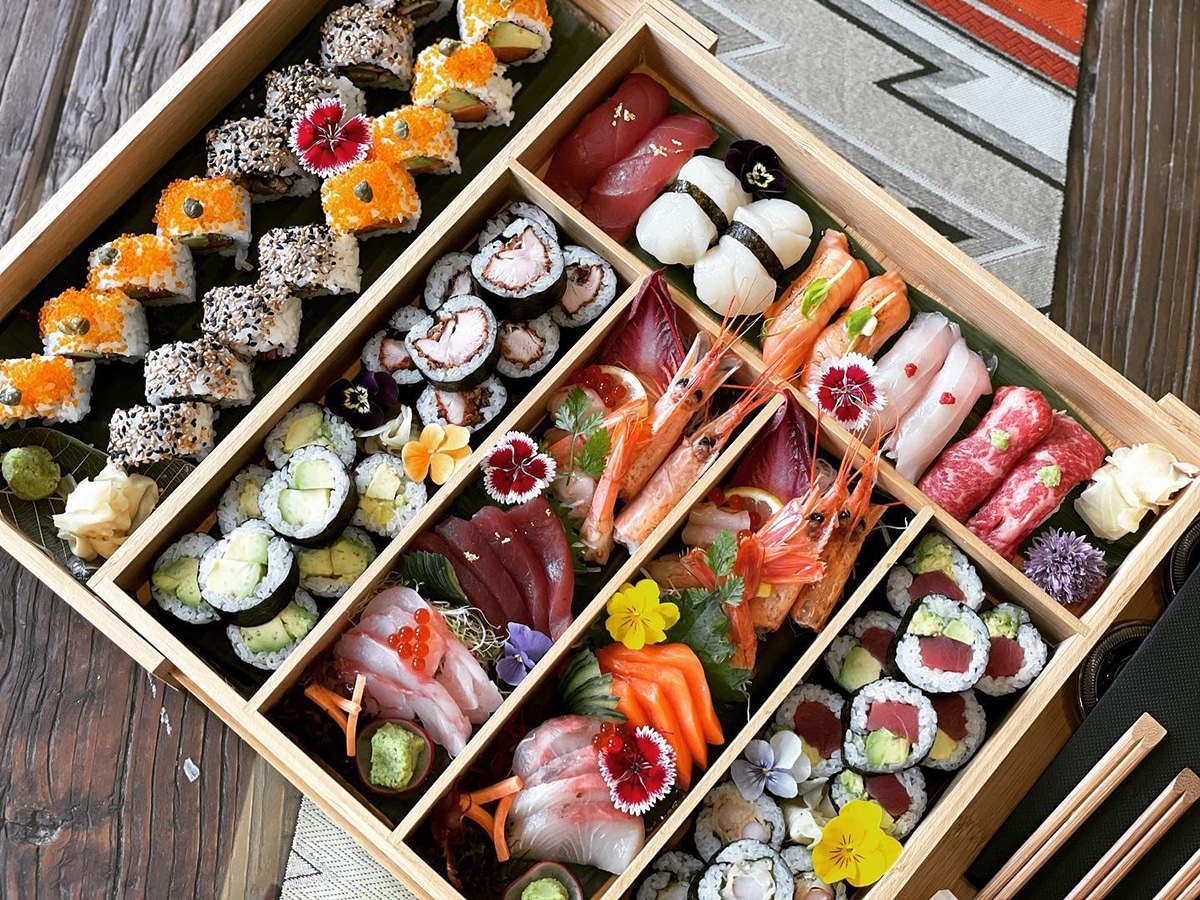 9. Tatsumi
One of the best restaurants in Queenstown for Japanese, Tatsumi is a cosy venue with a fresh, Japanese fusion menu. Originating in Christchurch and expanding to Auckland and now Queenstown, owners Koichi and Yoko put years of experience and passion into their food, which you can both feel and taste. On offer are traditional Japanese options like Sushi, Sashimi and Tempura, as well as more modern dishes like their Tempura Calamari, made with squid ink! Not placing any limits on themselves, they also have an all-day tapas menu and an eight-course degustation offering that covers both traditional and modern Japanese.
Address: 9 Beach Street, Queenstown
Contact: +64 3 442 5888
Hours: Tuesday – Sunday 5 pm – 9 pm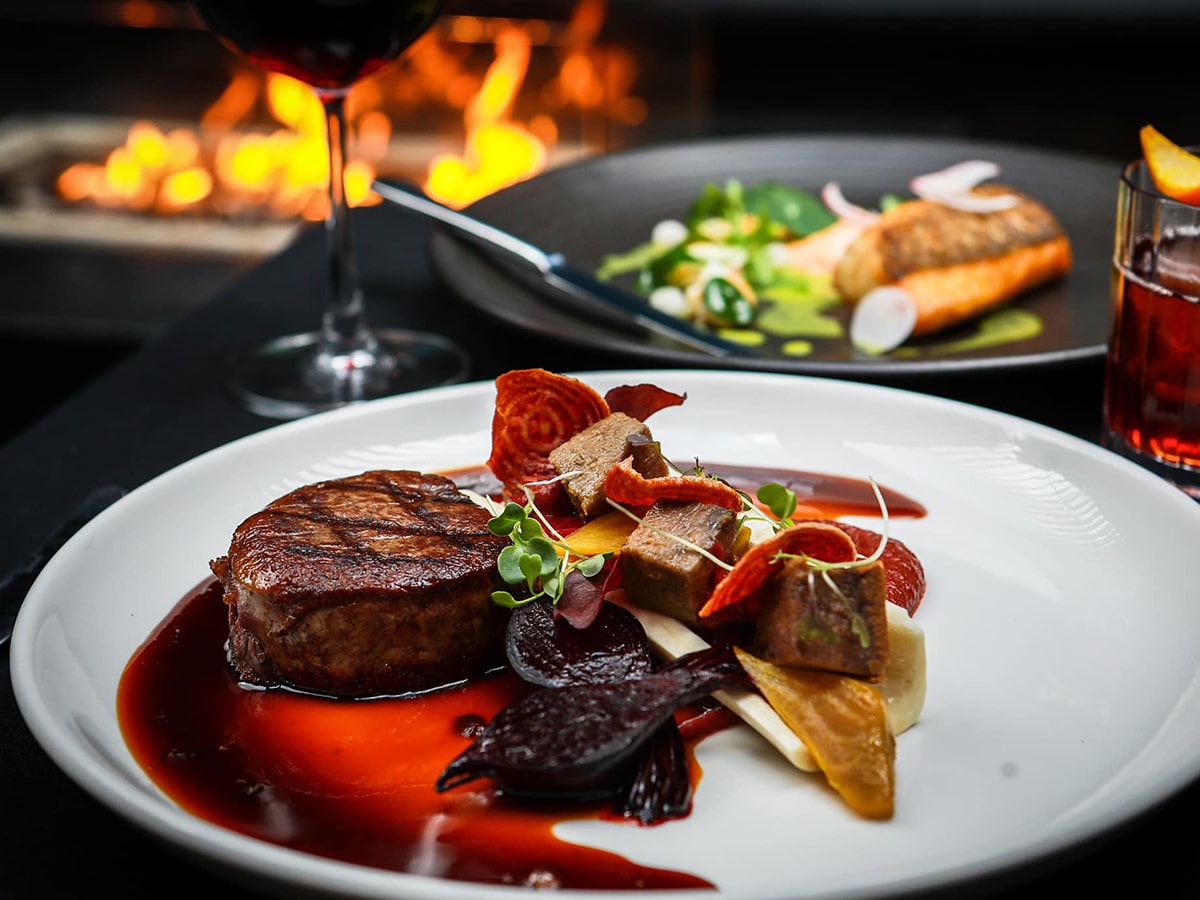 10. The Bunker
Best for: Drinks
If you've come to Queenstown on the hunt for distinct New Zealand flavours, look no further than The Bunker. Hidden away down an auspicious alley in the middle of Queenstown, The Bunker is a dark, moody, intimate spot with romantic fireside seating. The restaurant is known for its rustic take on fine dining, specialising in game, red meats and local delicacies. The best bit? It doubles as a cocktail bar, Queenstown's home of delicious craft cocktails, accompanied by late-night luxury house music.
Address: 14 Cow Lane, Queenstown
Contact: +64 3 441 8030
Hours: Monday – Sunday 5 pm – 11 pm
11. Margos
So, you've been out adventuring all day and you just want a tasty, cheap meal to re-fuel you before a long, dreamy sleep. The answer? Margos – cheap and cheerful Mexican with all-around good vibes. Serving up food from many regions of Mexico, you'll be met with a flavour explosion with every option on the menu. We can't go past the coca-cola BBQ pork ribs, served with corn crumble and chipotle mustard, and Margos' take on the classic guac and corn chips is something you have to try for yourself. Combined with walls adorned with eye-catching street art and kitsch decor, it's a must-visit if you're in Queenstown.
Address: 26 Ballarat Street, The Mall, Queenstown
Contact: +64 21 485 320
Hours: Monday, Wednesday – Saturday 5 pm – 10 pm, Sunday 2 pm – 10 pm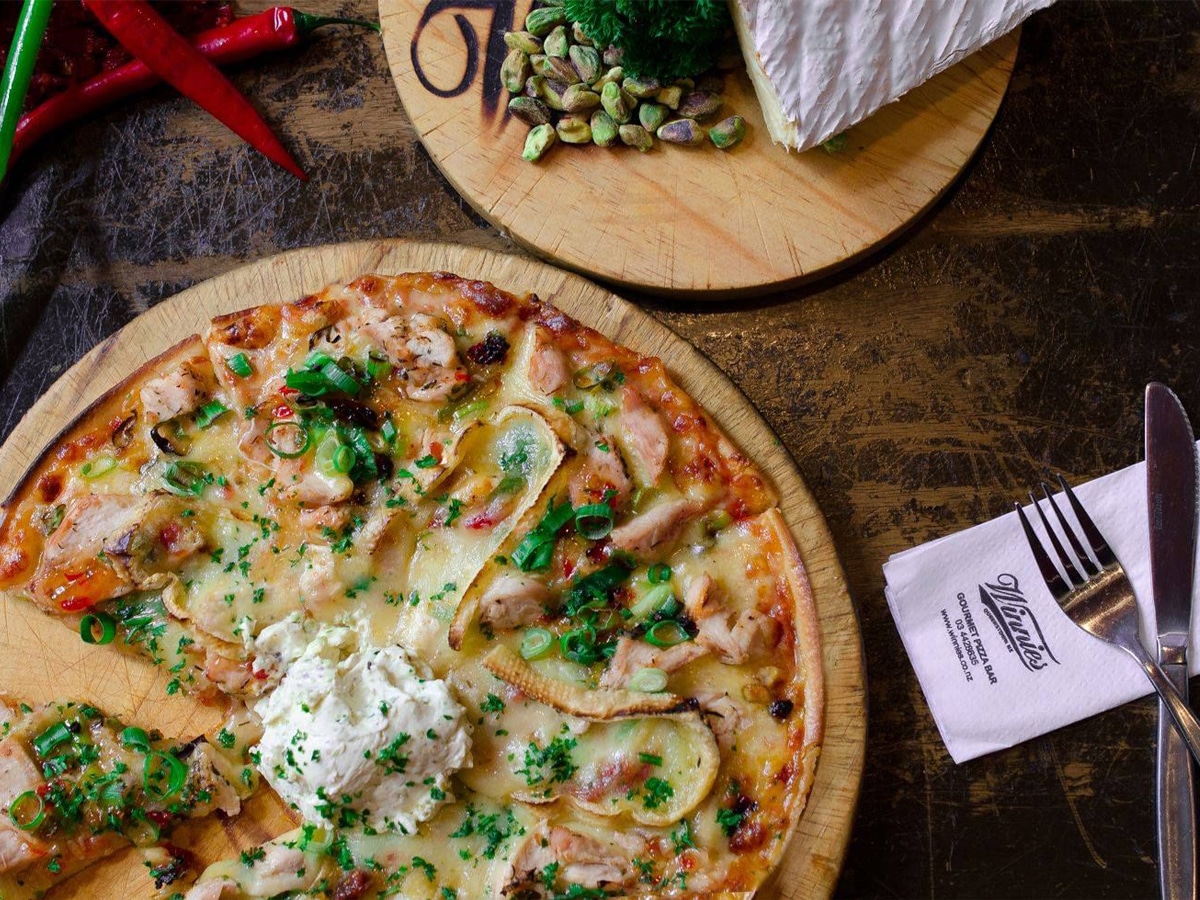 12. Winnies
The motto here is pizza first, then party, and we can't think of any better way to spend a night enjoying the vibrant Queenstown nightlife. Winnies has become an iconic Queenstown institution, first serving up cheap pizza and then turns into a club later in the night, with an epic dance floor and DJ sets. One spot for dinner, drinks and a party? We don't know what could be better.
Address: 7-9 The Mall, Queenstown
Contact: +64 3 442 8635
Hours: Monday – Thursday 4 pm – 1 am, Friday – Saturday 12 pm – 2.30 am, Sunday 12 pm – 1 am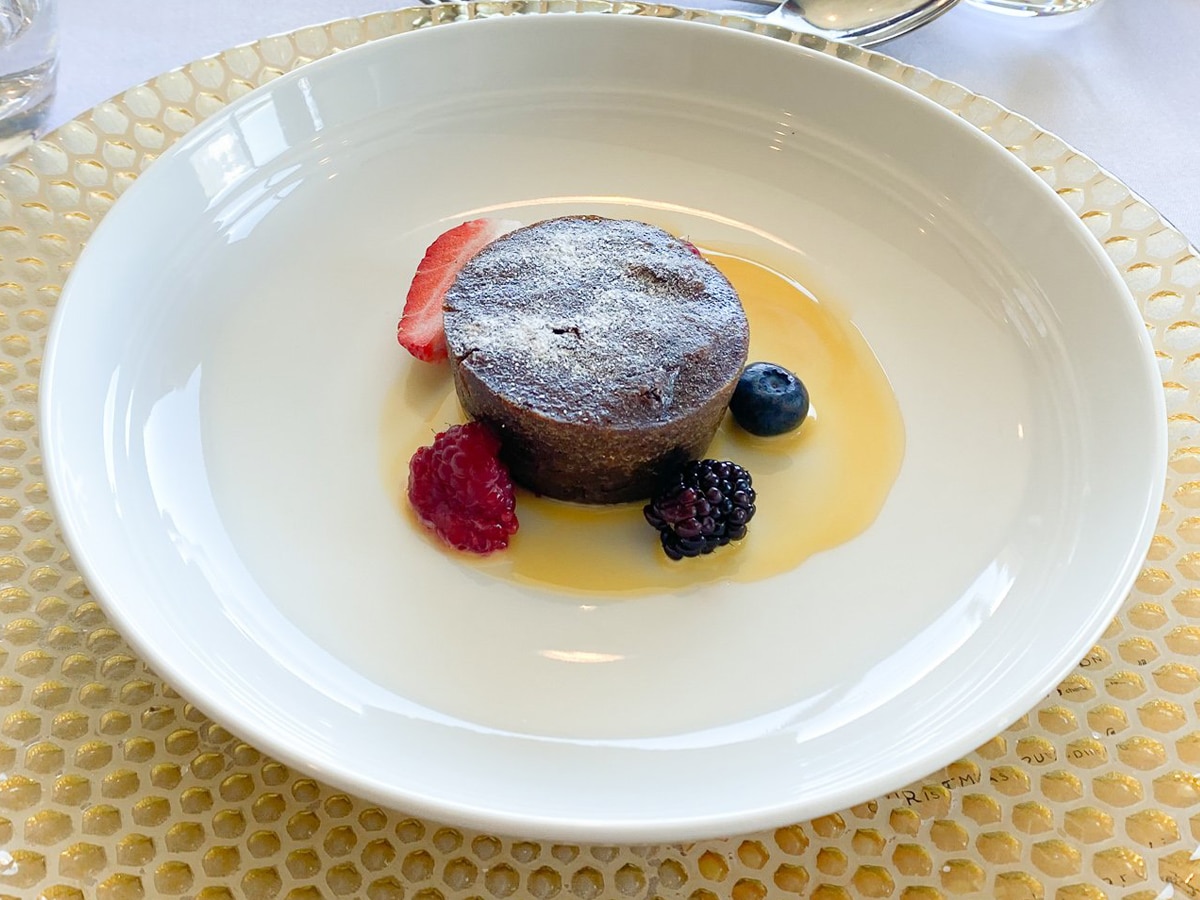 13. Lombardi
Located within the boujee St Mortiz Hotel, Lombardi is the epitome of #treatyoself. With stunning views over the quaint town shadowed by surrounding mountains and lakes, its lively open kitchen encapsulates all the best flavours of the region, and they even have a wood-fired pizza oven! Some of our favourites on the menu include the blue cod and the wood-fired lasagna, also, the Brussels sprouts here are seriously something else.
Address: 10/18 Brunswick Street, Queenstown
Contact: +64 3 442 4990
Hours: Monday – Sunday 6 pm – 9 pm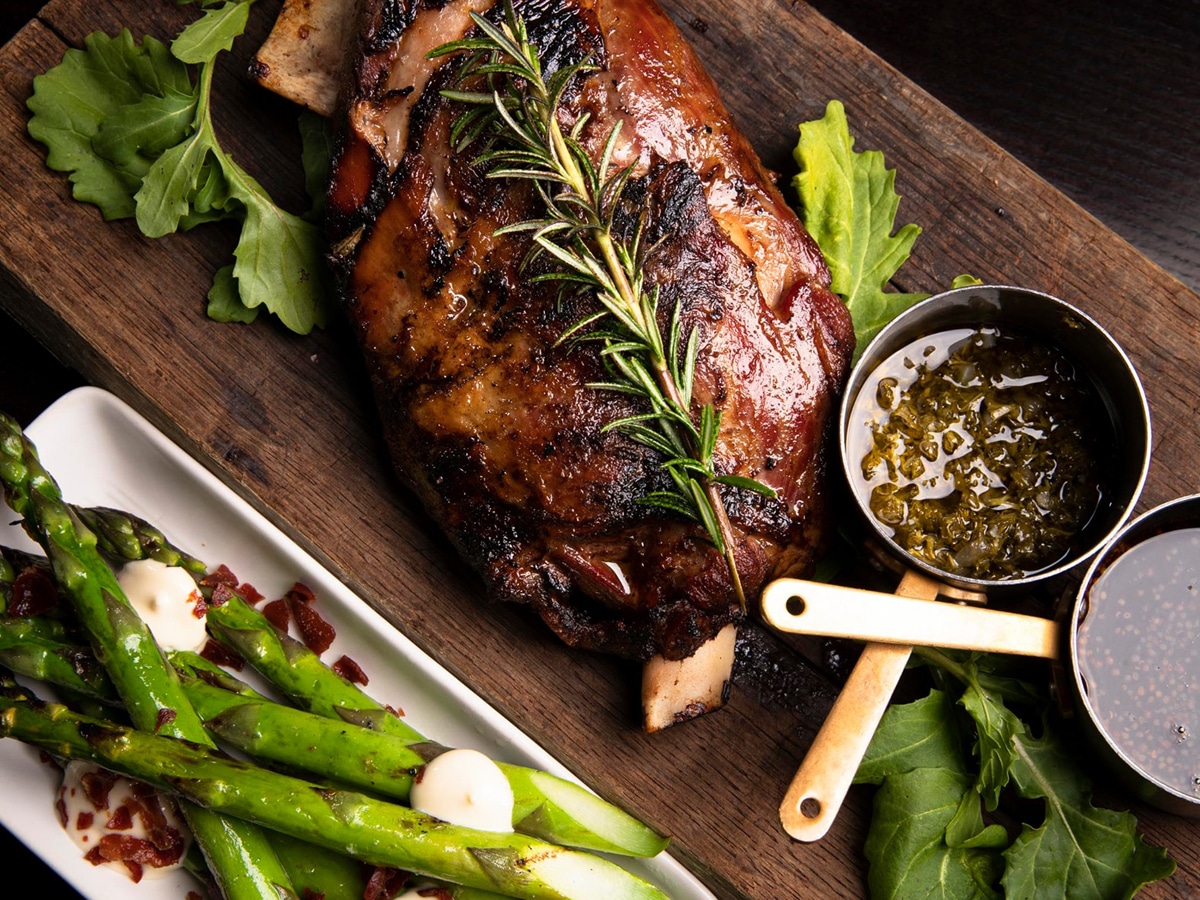 14. The Grille By Eichardt's
When you feel like combining fine dining with pure luxury, head to The Grille, located in the five-star luxury hotel Eichardt's. The menu and decor take inspiration from the streets of New York, but still showcase all the best local produce from the Central Otago and Southland regions. No visit is complete without trying their infamous seafood chowder, paired with a glass of local wine, of course.
Address: 9 Marine Parade, Queenstown 9300, New Zealand
Contact: +64 3441 0444
Hours: Monday – Tuesday 7:30am – 11:30am, Wednesday – Sunday 7:30 am – 11:30 am/4 pm – 10 pm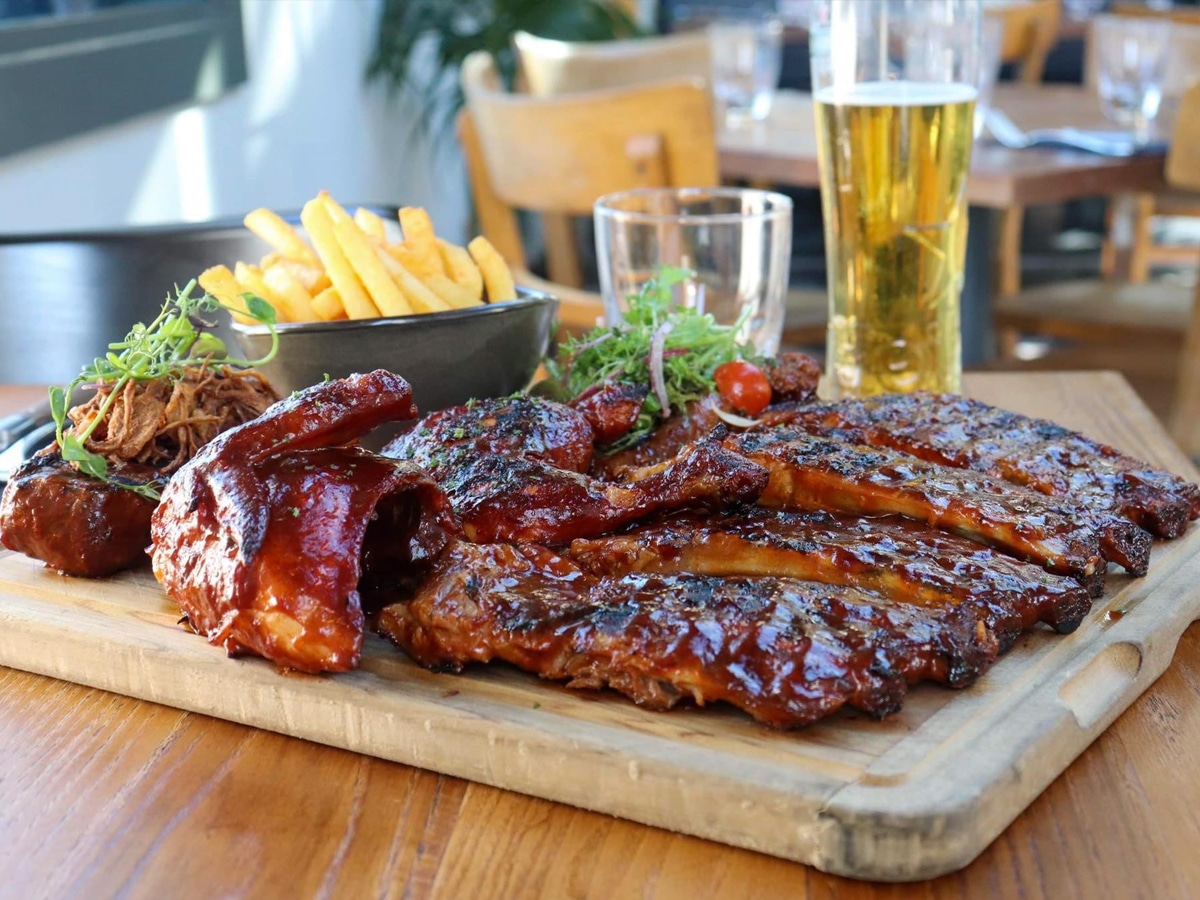 15. Flame
If you're vego or vegan, it might best to steer clear of this one – Flame is a meat-lovers haven bursting with the best ribs, steaks and everything else meaty in all of Queenstown. This doesn't mean they make compromises in the other departments, however, with delicious sides (like classic roast potatoes and sour cream) as well as burgers, seafood and salads. The portion sizes are pretty mammoth, so make sure to arrive with an appetite.
Address: 88 Beach Street, Queenstown
Contact: +64 3 409 2342
Hours: Thursday – Sunday 12 pm – 9.30 pm, Monday 4.30 pm – 9.30 pm
How Man of Many chose the best restaurants in Queenstown
Man of Many is experienced in travelling abroad to hunt for flavours. Our team of editors and journalists have sampled the restaurants on this list, providing their expertise and opinions on the best of the best. Furthermore, this list was compiled using additional research and commentary from food critics and expert restaurant reviews. Our food editors only looked at restaurants with a rating of 4.0/5 on Google Reviews and took into account any major gripes and positives from the public.
Things to consider for Queenstown restaurants
Ambience – Consider whether like a buzzing and pulsing restaurant experience, or something more intimate and quiet
BYO – Can you bring your own grog? And is there a corkage fee?
Halal certification – Check the website listing for Halal certifications or call before booking to avoid disappointment.
Dietary options – Most restaurants these days are great at catering to dietary requirements like vegan and vegetarian options, gluten-free and so on, but best check the website before you go!
Alternatives to restaurants in Queenstown
If you're not quite aboard the Queenstown restaurant train and you're looking for something a little different to occupy your time in Queenstown, why not check out our articles on what to do while you're there?
General FAQs
How many restaurants are there in Queenstown?
A booming culinary town, there are over 100 restaurants in Queenstown. For the more high-end options, you can head to one of the many ski resorts.
Is food expensive in Queenstown?
While things can be expensive during the snow season, food in Queenstown is relatively affordable. You should be able to budget around NZD$50 per day for food.
---
Featured Video from Man of Many