14 Best Whisky Bars in Melbourne
Well known for having some of the best whisky in the world, it goes without saying that Melbourne is home to some of the best whisky bars in the country. With chilly winters and temperamental summers, these folks have figured out how to beat the cold and that's with a big leather chair and a stiff glass of the finest. Whether you're in the mood for a sipper from Scotland or a tipple from Tassie, these Victorian venues have got their whisk(e)y game sorted, from Ireland to Islay (the long way 'round) we're showing you our favourite spots below.
Best Whisky Bars in Melbourne at a Glance
Highlights from our list include:
Now we've had a look at our favourites, let's check out the complete list.
RELATED: If you're heading to a whisky bar in Melbourne, look for these bottles of Scotch.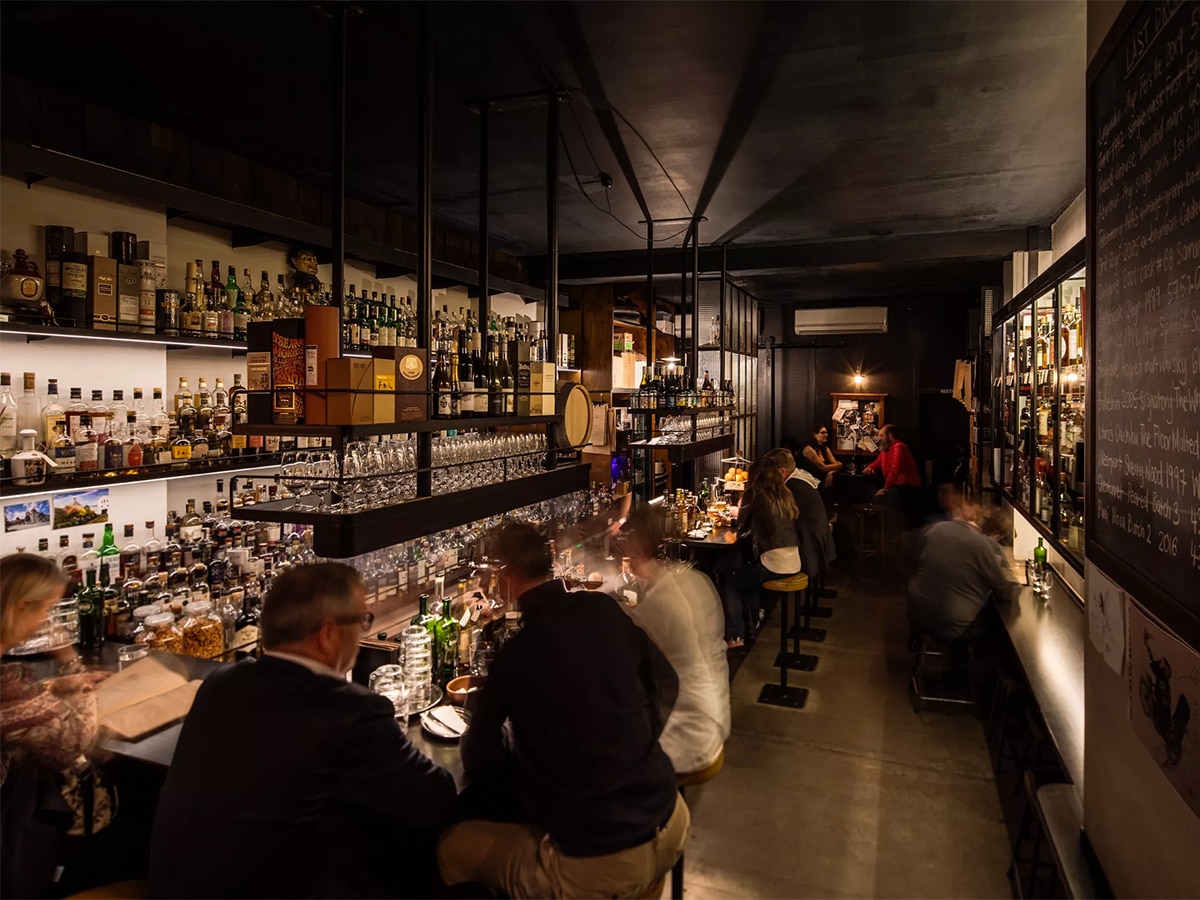 1. Whisky and Alement
Globally recognised as one of the best whisky bars on the planet after being crowned Winner of 2023 World Whiskies Awards World's Best Whisky Bar (Rest of World), Whisky & Alement is a shrine to the good stuff, specialising in some of Scotland's most sought-after and rare drams. The staff have extensive knowledge of all things whisky and can guide you in the right direction if you want to learn about something new. These guys also have an off-premise license, so for a nominal fee, you can nab one of the many rare and exciting bottles on display in their handsome gold cabinet on the way out.
Address: 270 Russell St, Melbourne VIC 3000
Hours: Tues-Sat 4pm-1am, Sun-Mon 4pm-10pm
Phone: (03) 9654 1284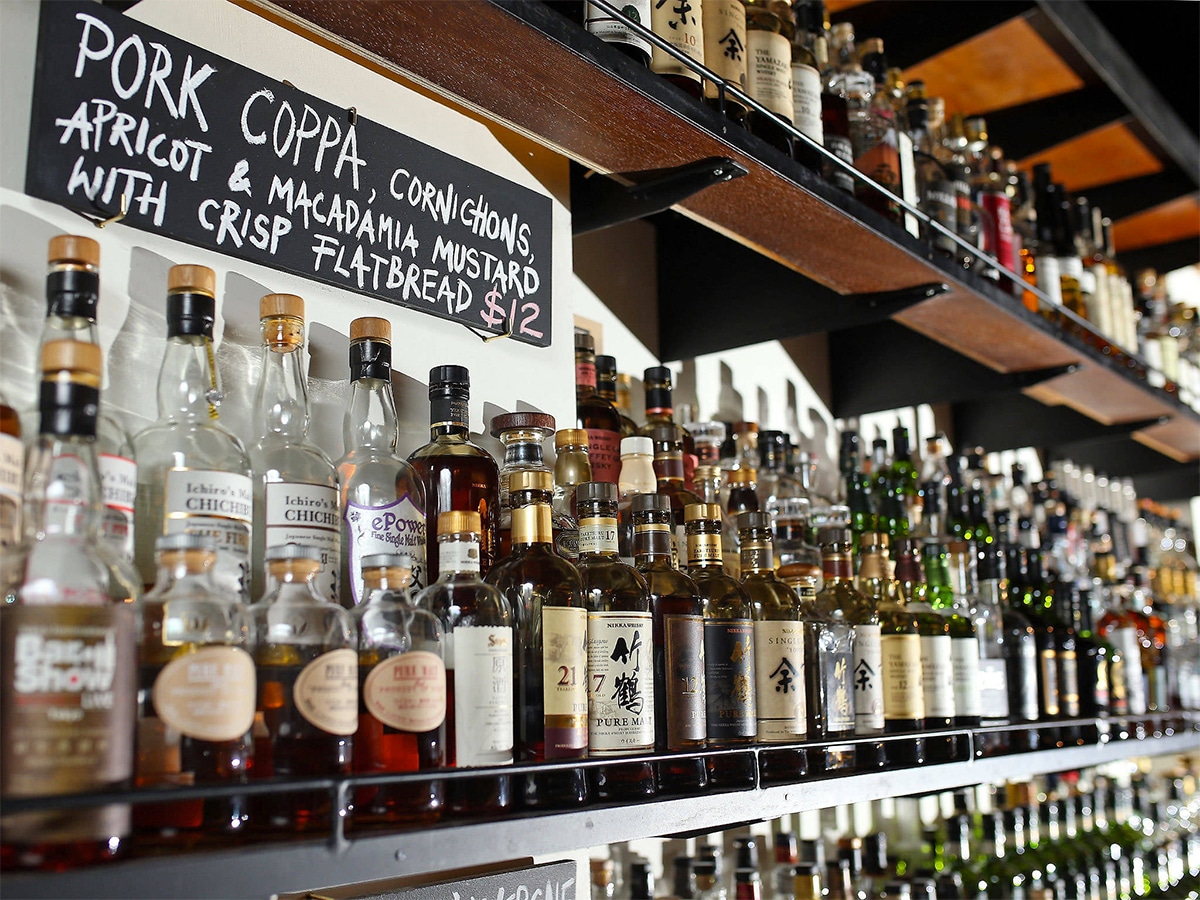 2. The Melbourne Whisky Room
If you love the sound of Whisky and Alement but want a little time to yourself with a special dram, head upstairs to The Melbourne Whisky Room. This place has well and truly earned its reputation as one of our favourite whisky bars in Melbourne with relaxing jazz and blues playing in the background it's the perfect place to unwind before the end of the week. Enjoy some of the rarer whiskies, like Cooper's Choice 13-year-old Port Ellen or Springbank 21-year-old. This is our favourite spot for whisky connoisseurs who take their drinks seriously.
Address: 2F 270 Russell Street Melbourne 3000
Hours: Tues-Fri 4pm-1am, Sun-Mon 4pm-11pm
Phone: (03) 9654 1284
---
Featured Video from Man of Many
---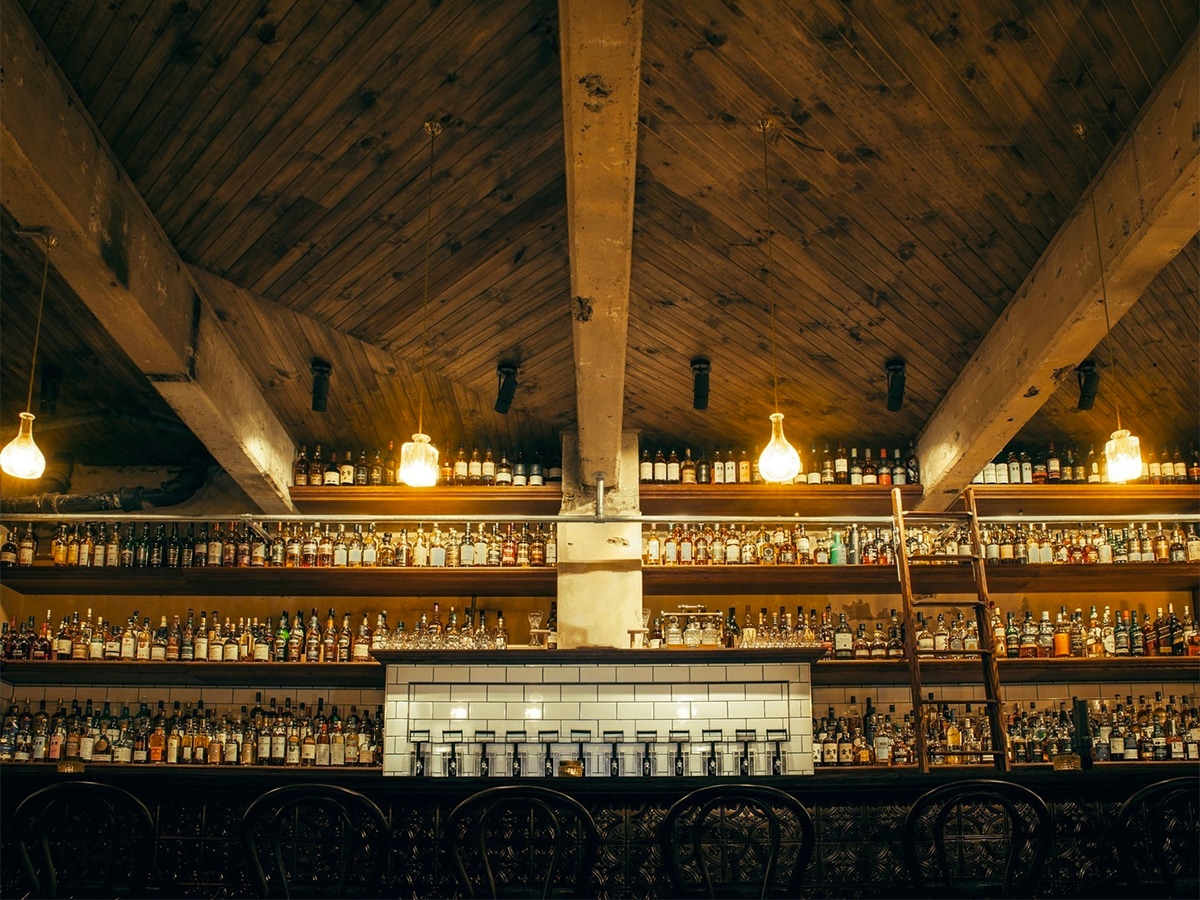 3. Boilermaker House
With over 850 whiskies adorning their back bar and a dozen craft beers, it's hard to imagine any Melbourne whisky bar offering more than Boilermaker House. If you've not yet had the pleasure, a boilermaker is simply a shot of whisky followed by a beer and with this many options, it's impossible to give all the different combinations a try in one sitting. If seats at the bar are scarce you can grab a hi-top table and stick around for the excellent food options from steaks to burgers and crispy skinned barramundi.
Address: 209-211 Lonsdale St, Melbourne VIC 3000
Hours: Wed-Sat 5pm-1am, Sun 5pm-12am
Phone: (03) 8393 9367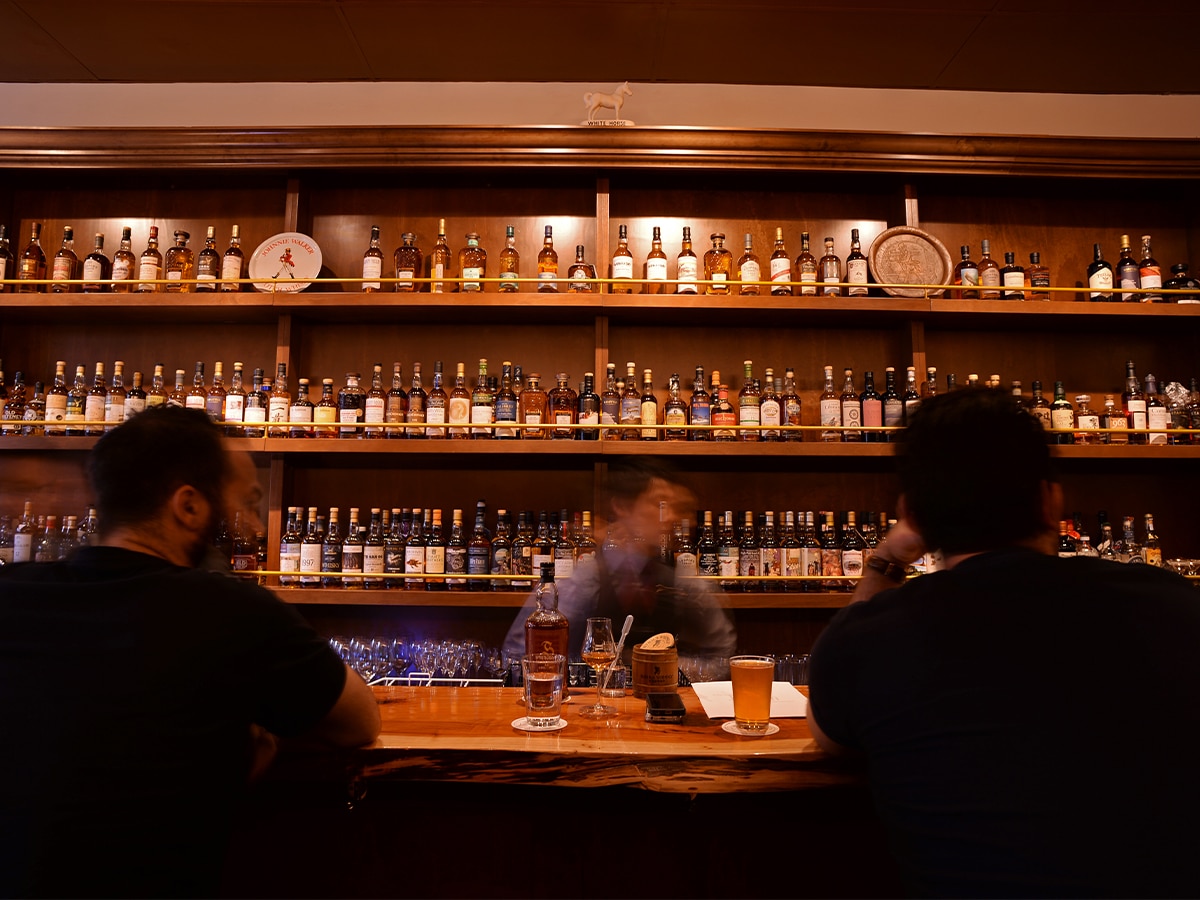 4. The Elysian Whisky Bar
Smack bang in the middle of hipster-centric Brunswick St is this elegant, simple whisky bar offering some of the most unique expressions you'll find in Melbourne. Owners Kelvin Low and Yao Wong wanted to break the mould and have won lotteries and purchased the last remaining bottles from certain casks to stock their bar with some 300 examples that can't be replaced. We love the experimental vibes here – this is the place to go if you've done your dash with back bar stalwarts and want to be guaranteed a new experience.
Address: 113 Brunswick St, Fitzroy VIC 3065
Hours: Tues – Sat 4:30pm – 1am
Phone: (03) 9417 7441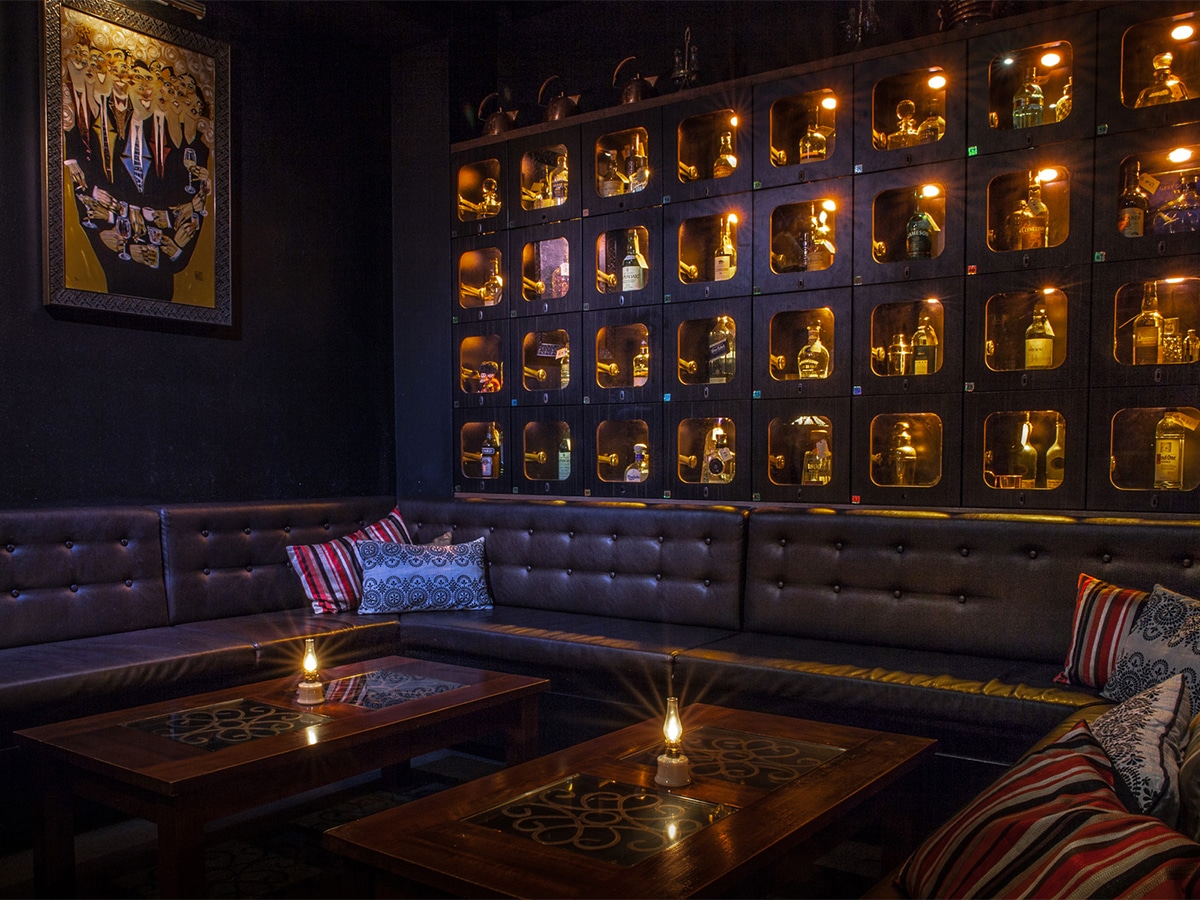 5. Eau de Vie Melbourne
The place that kicked off what's now become a small empire of venues for the Speakeasy Group, EDV Melbourne is still a trend-setting, bar-raising example of what you can achieve if you inject a little ingenuity into your cocktail menu. While everything shaken and stirred takes centre-stage in the cocktail lounge upfront, the whisky room (hidden behind their bookcase) is where you'll find a raft of weird and wonderful drops, all tucked inside little lockers behind glass. You can even buy a fresh bottle and keep it in a private locker here for your next visit.
Address: 1 Malthouse Ln, Melbourne VIC 3000
Hours: Tues – Thurs 5pm – 1am, Fri – Sat 4pm-1am
Phone: (03) 8393 9367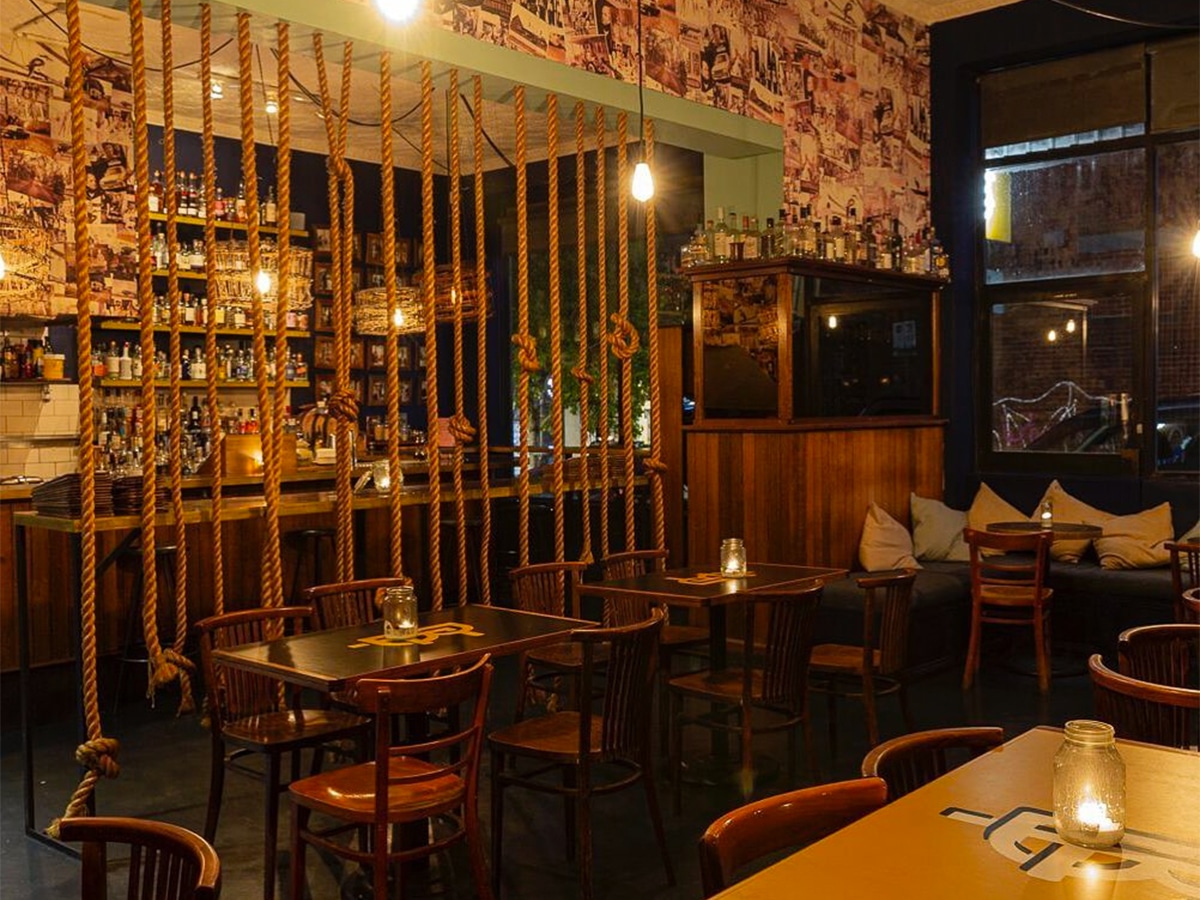 6. Bad Frankie
With a host of Melbourne cliches thrown in for good measure, Bad Frankie is a quintessentially cool cocktail lounge that serves up an assortment of fine whiskies and local spirits. You'll love coming here to sample some of the best from Australia, Scotland, and Kentucky but you'll want to indulge in a few of their house-made jaffles as the night goes on too. That's right, get your late-night munchies fix while you sip the lord's spirit. A match made in Melbourne whisky bar heaven.
Address: 139-141 Greeves St, Fitzroy VIC 3065
Hours: Tues – Wed & Sun 5pm – 11pm, Thur – Sat 5pm – 1am
Phone: (03) 9078 3866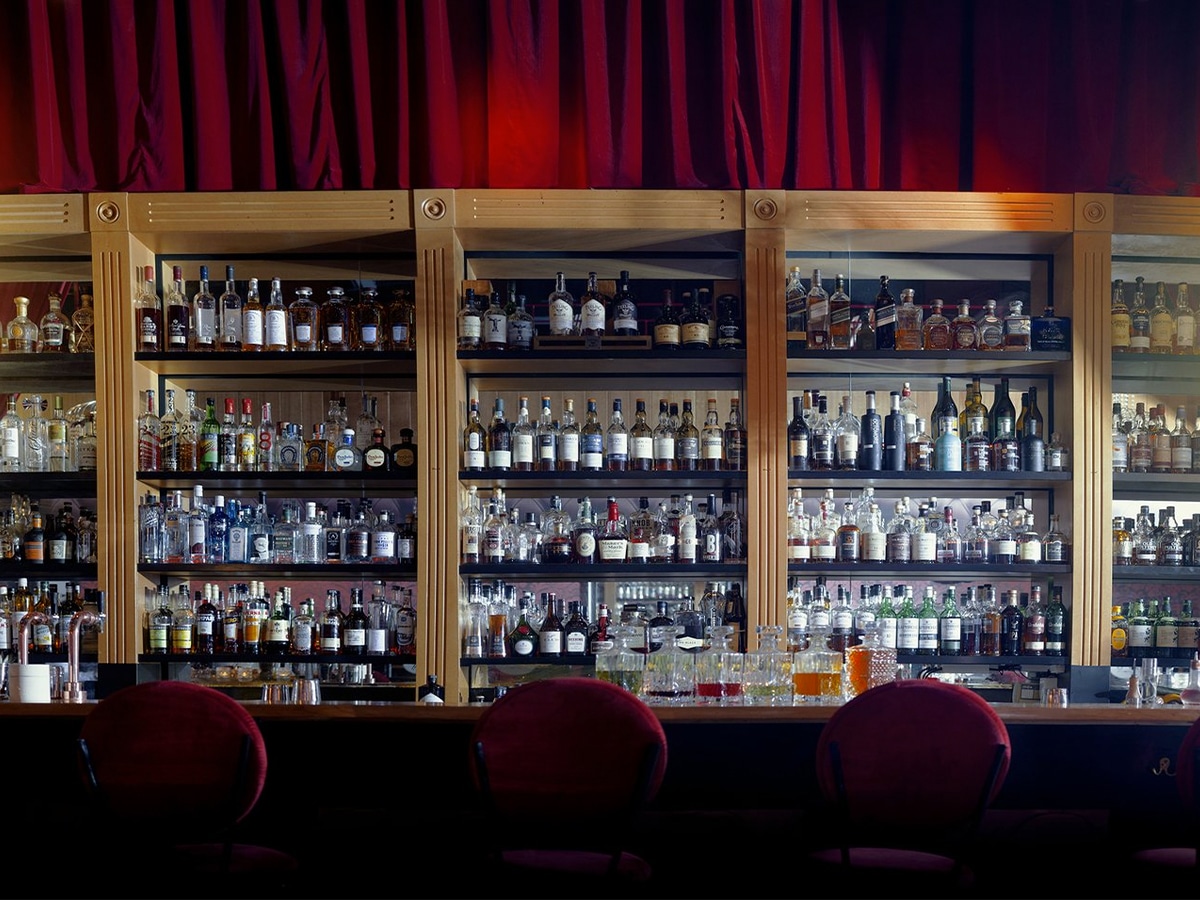 7. 1806
Named after the year the word 'cocktail' first appeared in print, 1806 is in no way restricted to just whisky, though they've done a damn good job of building one of the best collections around. Long known as one of Melbourne's best whisky bars, their menu is well segmented into easy-to-read sections with descriptors for each product on offer which makes choosing your dram easier than ever. They also offer a mean cheese pairing that we highly recommend! If you want to learn about what's in your glass and sample some of the world's best, this is where we'd start.
Address: 169 Exhibition St, Melbourne VIC 3000
Hours: Mon – Thurs 5pm-12am, Fri – Sun 4pm – 1am
Phone: (03) 9999 1982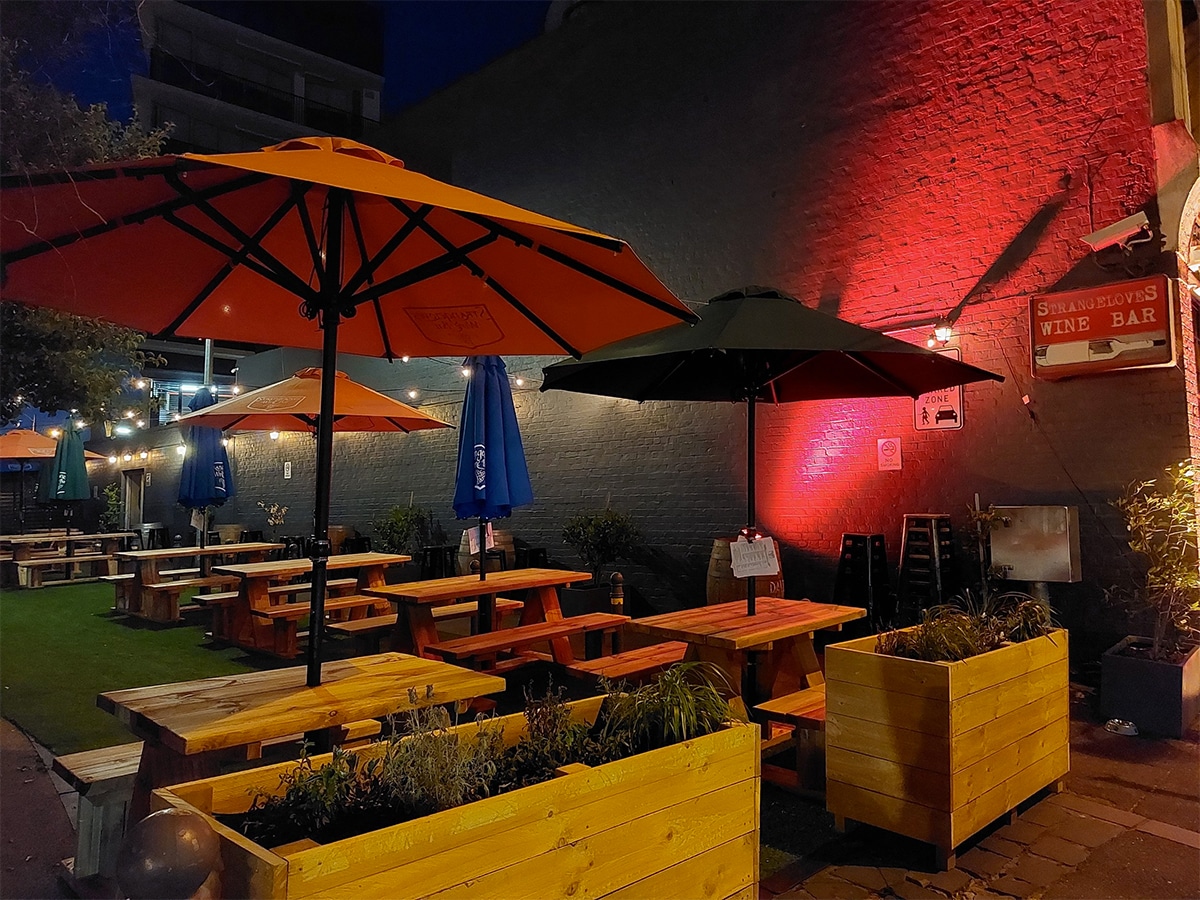 8. Strangeloves Wine Bar
With a plethora of Scotch whisky to tantalise your tastebuds, Strangeloves is serving up some of the best vibes in all of Melbourne with plenty of local flair. If you're after food with your dram, we love the selection of decadent cheeses and premium cured meats served with our house-made bread all sliced fresh with each order. In terms of the whiskies, you'll find everything from Glenfarclas to Hibiki Harmony and Eagle Rare.
Address: 577 Mt Alexander Rd, Moonee Ponds VIC 3039
Hours: Mon-Thurs 5pm-10pm, Fri 4pm-12.30am, Sat 1pm-12.30am, Sun 1pm-10pm
Phone: (03) 9078 3574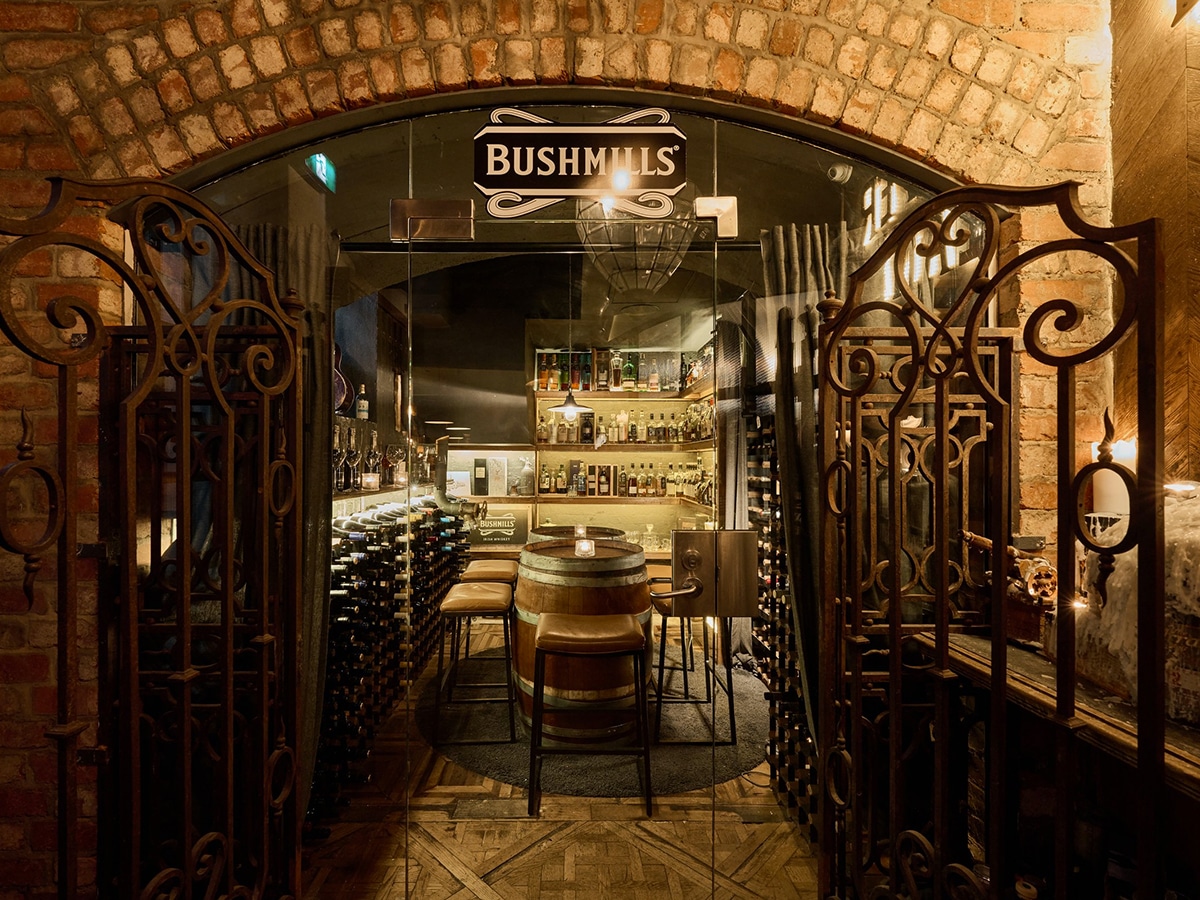 9. Beneath Driver Lane
If you're partial to blues, good service, and Reuben sandwiches, Beneath Driver Lane might be your dream whisky bar in Melbourne. Housed in an old bank vault in the CBD, this spot is packed full of old-world charm and more than a few colourful characters. The spirits list is long and detailed with more than 500 bottles of the best liquid in all the land, each of which is individually selected by their expert team of bar tenders and mixologists.
Located in: The Strand Melbourne
Address: Basement/3 Driver Ln, Melbourne VIC 3000
Hours: Tues-Thurs 5pm-1am, Fri-Sat 4pm-3am, Sun 6pm-12am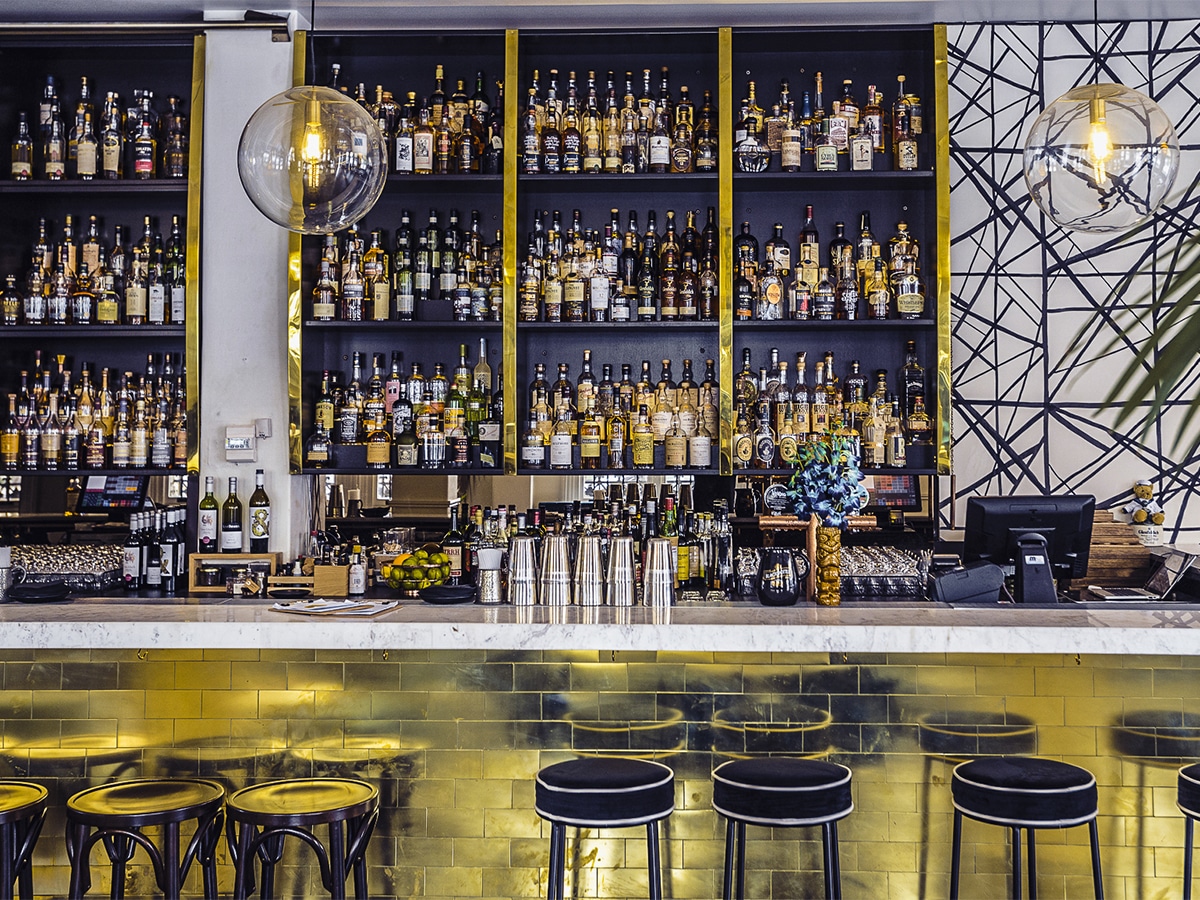 10. The Kilburn
Housed in Hawthorn's iconic Commercial Bank of Australia building, The Kilburn is home to over 600 whiskies, making it by far one of the best whisky bars in Melbourne if you're looking for options. As a larger venue that caters to bigger groups, it's your go-to spot for after-work drinks, big events and corporate functions, all with the angle of drinking your way through the back bar.
Address: 348 Burwood Rd, Hawthorn VIC 3122
Hours: Sun-Weds 4pm-1am, Thurs-Fri 4pm-2am, Sat 1pm-2am, Sun 1pm-1am
Phone: (03) 9913 5831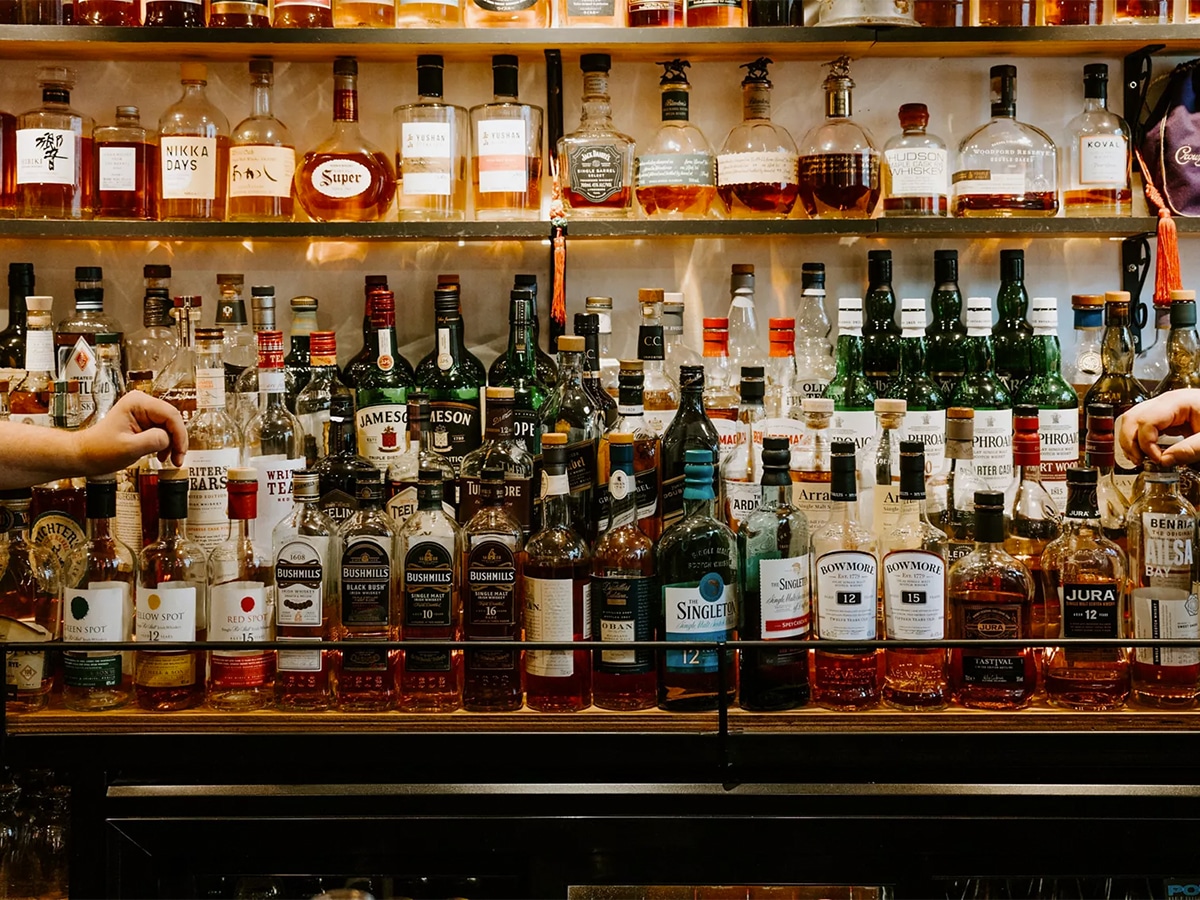 11. Whisky Den
Established in 2016, this Melbourne Whisky Bar was modelled after a hybrid of the tiny 'yokocho' alley bars of Japan and the Hutong bars of Beijing. Except, they've scaled up their capacity, which is 40, rather than 3-5. The bar's layout includes a large booth in the back and a couch-strewn mezzanine level, but the best seats in the house are at the bar. There you can chat with the staff about everything from the distillation process to the effects of climate on maturation for each bottle. This is one of the best bars in Melbourne if you want to taste the best of Australian and Japanese expressions.
Address: 2B/27 Russell St, Melbourne VIC 3000
Hours: Mon-Thur & Sun 12pm-12am, Fri-Sat 12pm-1am
Phone: (03) 9650 1570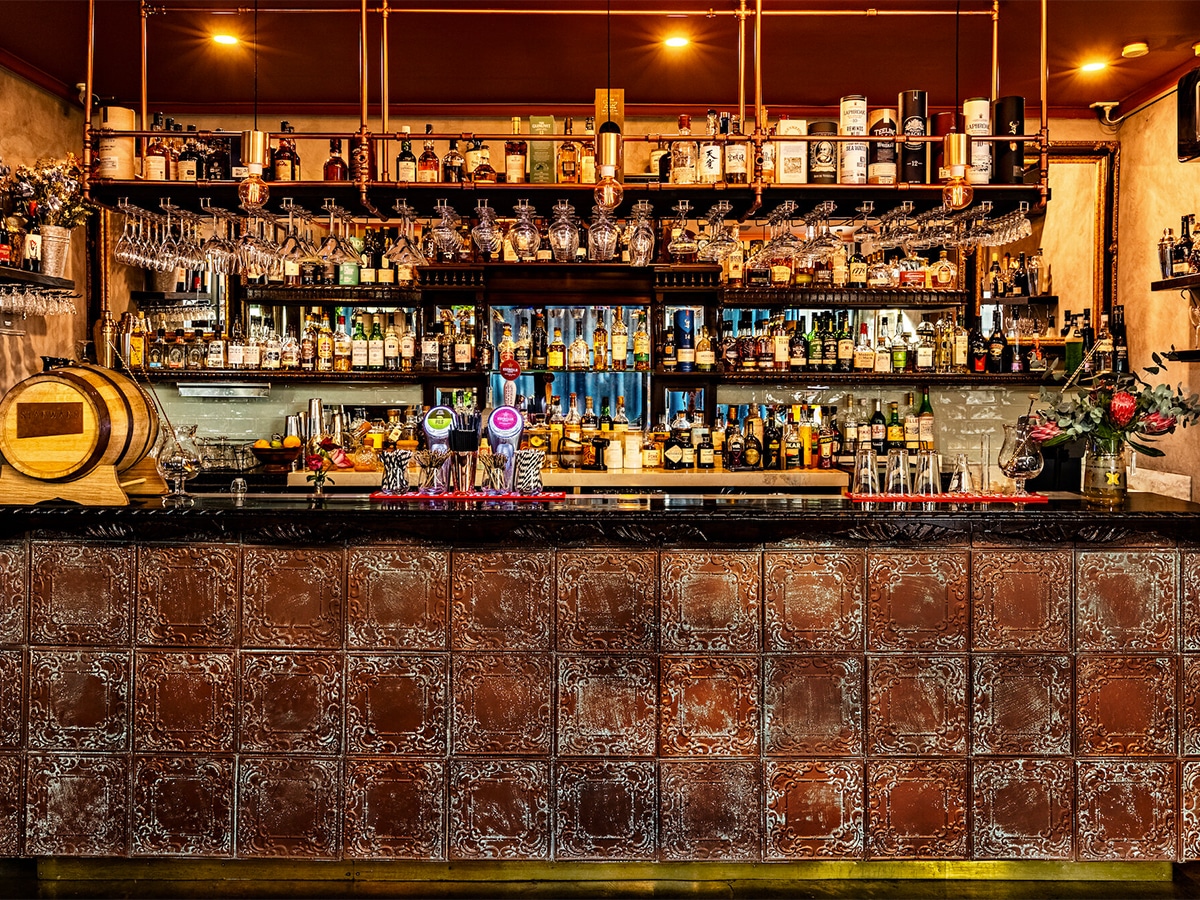 12. Arcadia Whisky Lounge
This might be one of Melbourne's best-kept secrets. Serving an array of drams set in a cozy European shopfront, the Arcadia Whisky Lounge delivers an intimate atmosphere placing a focus on local ingredients, renowned cocktails and marvellous whisky. You'll find high-end spirits creating whisky-based cocktails like the Vieux Carre, a New Orleans cocktail born from a combination of rye and cognac, sweet vermouth and Dom Benedictine for a fruity sweetness, topped off by bitters and garnished with orange peel served on a large rock of ice transport.
For those who are searching for an authentic sipping experience, whisky flights await, and if you're looking for a crash course to skill up your knowledge, there's an introduction tasting, providing a selection of blends from all parts of the world.
Address: 558 North Rd, Ormond VIC 3204
Hours: Fri-Sat 5 pm-1 am
Phone: 03 9972 5967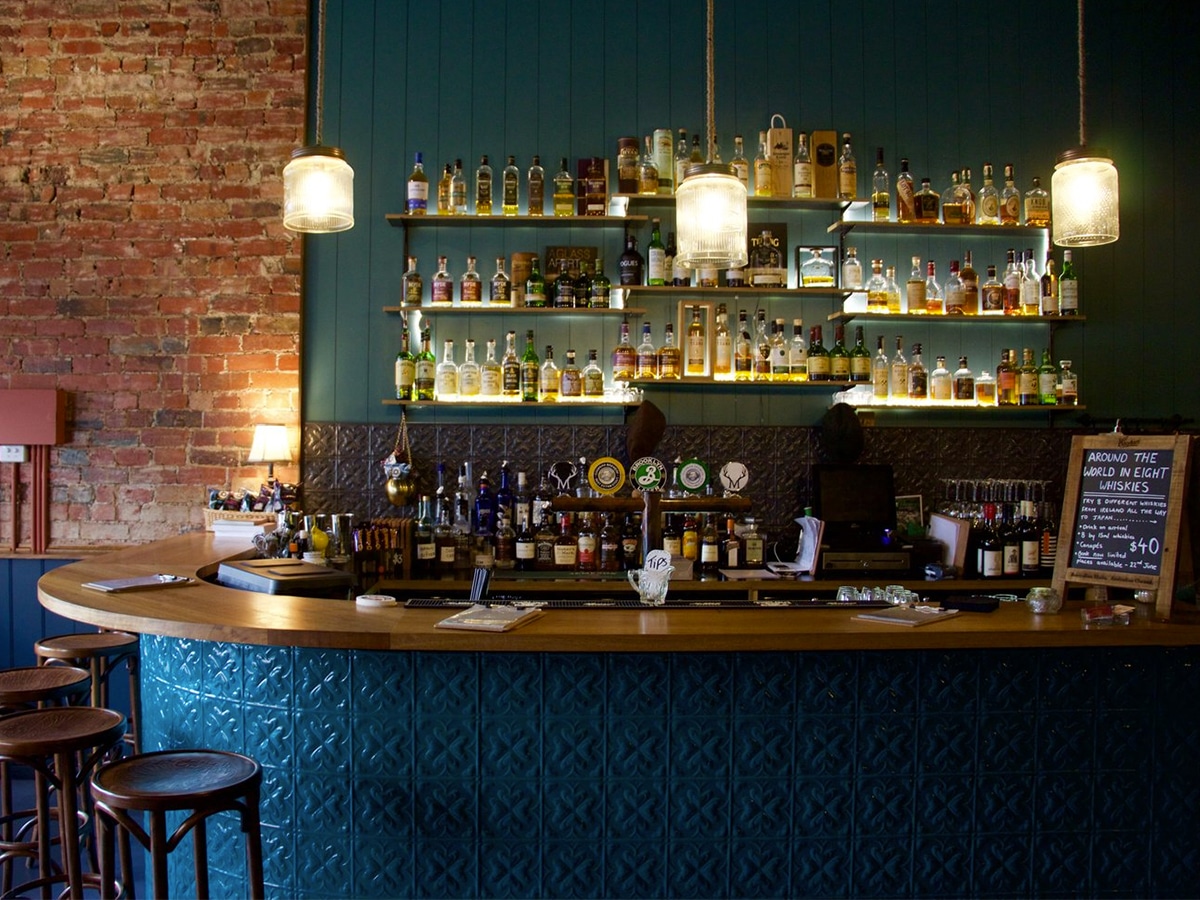 13. Buck Mulligan's
If there are but two things the Irish do well, it's great literature and top-quality whiskey. Buck Mulligan's is a bookstore-style bar that boasts Melbourne's largest collection of Irish whiskey. Order a Jameson or, perhaps more appropriately, a Writers Tears, grab yourself a copy of Ulysses and settle in for a long night of James Joyce and solving the world's problems.
Address: 217 High St, Northcote VIC 3070
Hours: Tues-Thur 4pm-11pm, Fri 4pm-12am, Sat 2pm-12am, Sun 2pm-10pm
Phone: (03) 9077 7915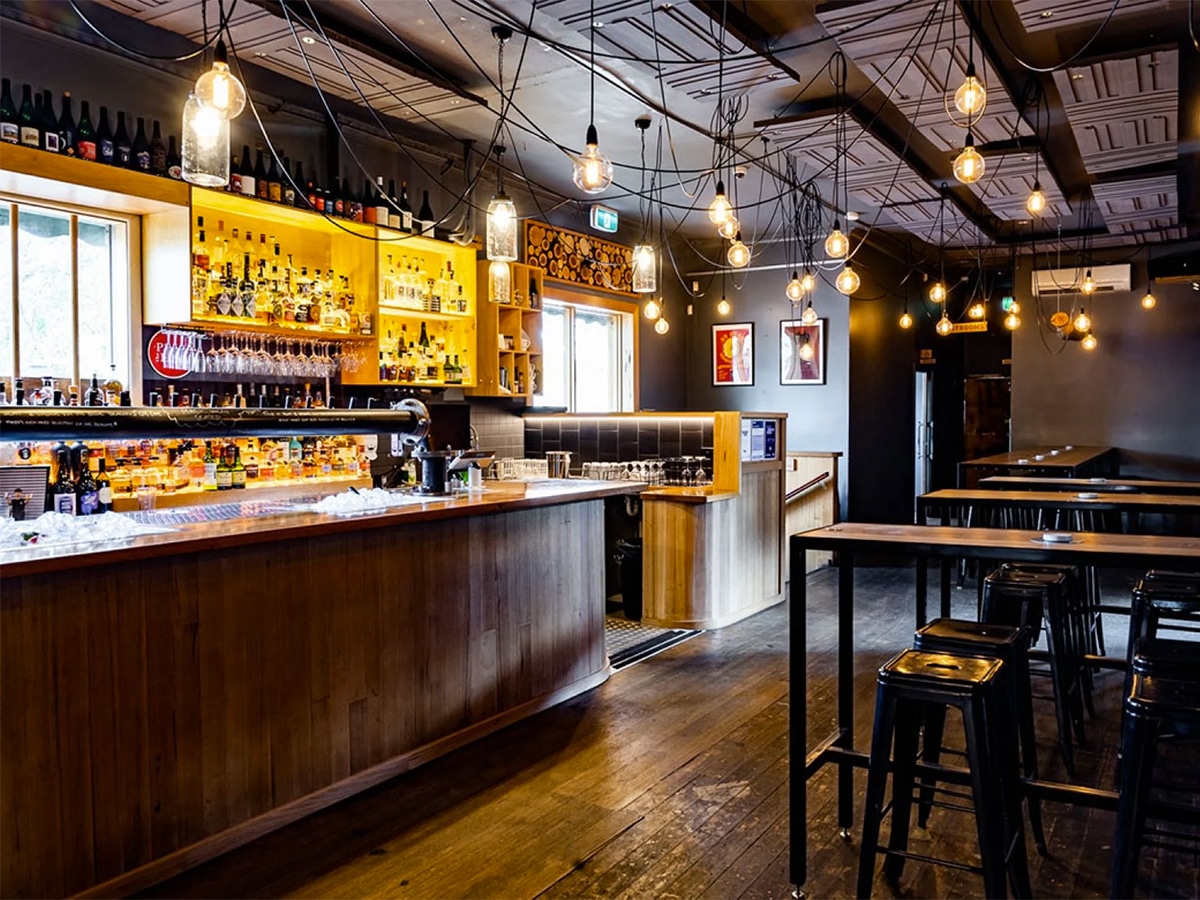 14. Carwyn Cellars
A Thornbury local for 11 years, Carwyn Cellars is proud to be an independent supporter of all things alcoholic. This cellar doubles as one of Melbourne's best Whisky bars where you'll find small-batch producers of craft beer, wine, and spirits alongside the huge range of locally made beer. You'll also find hard-to-find and globally renowned spirits including gins, mezcals, and most importantly, whiskies.
Address: 877 High St, Thornbury VIC 307
Hours: Mon & Sun 12-10pm, Tues-Sat 10am-11pm
Phone: (03) 9484 1820
Why You Should Trust Our List
This list was compiled through Man of Many's expert knowledge of whisky that spans more than a decade. Moreover, we leaned on author Aimee O'Keefe's expertise – as a North Melbourne who loves exploring Melbourne's thriving bar scene, she knows a thing or two about where to go for top-quality drinks in and around Melbourne.
Alternatives to These Places
If you're looking for other things to do in and around Melbourne, we've got you covered. You can also check out our list of fun things to do in Melbourne. If you're looking for food recommendations, check out our list of the best Japanese restaurants in Melbourne or the best steak restaurants in Melbourne. And if you're full, we can also help you with your search for the best live music venues in Melbourne.
You'll also like:
---
Featured Video from Man of Many