The 'Great Australian Road-Trip' Has Evolved, Experts Reveal
The Great Australian Road-Trip is undergoing a refresh, thanks to an emerging trend of millennial and youth workers opting to challenge the traditional social framework. In the wake of ongoing lockdowns and border restrictions, a rapid uptake of domestic travel is hitting regional towns, providing a much-needed economic boost to the local communities. But for the first time in a long time, it isn't the tried and tested paths set out by Grey Nomads that are copping the influx of business. In fact, it's an entirely new cohort of travellers taking the reins.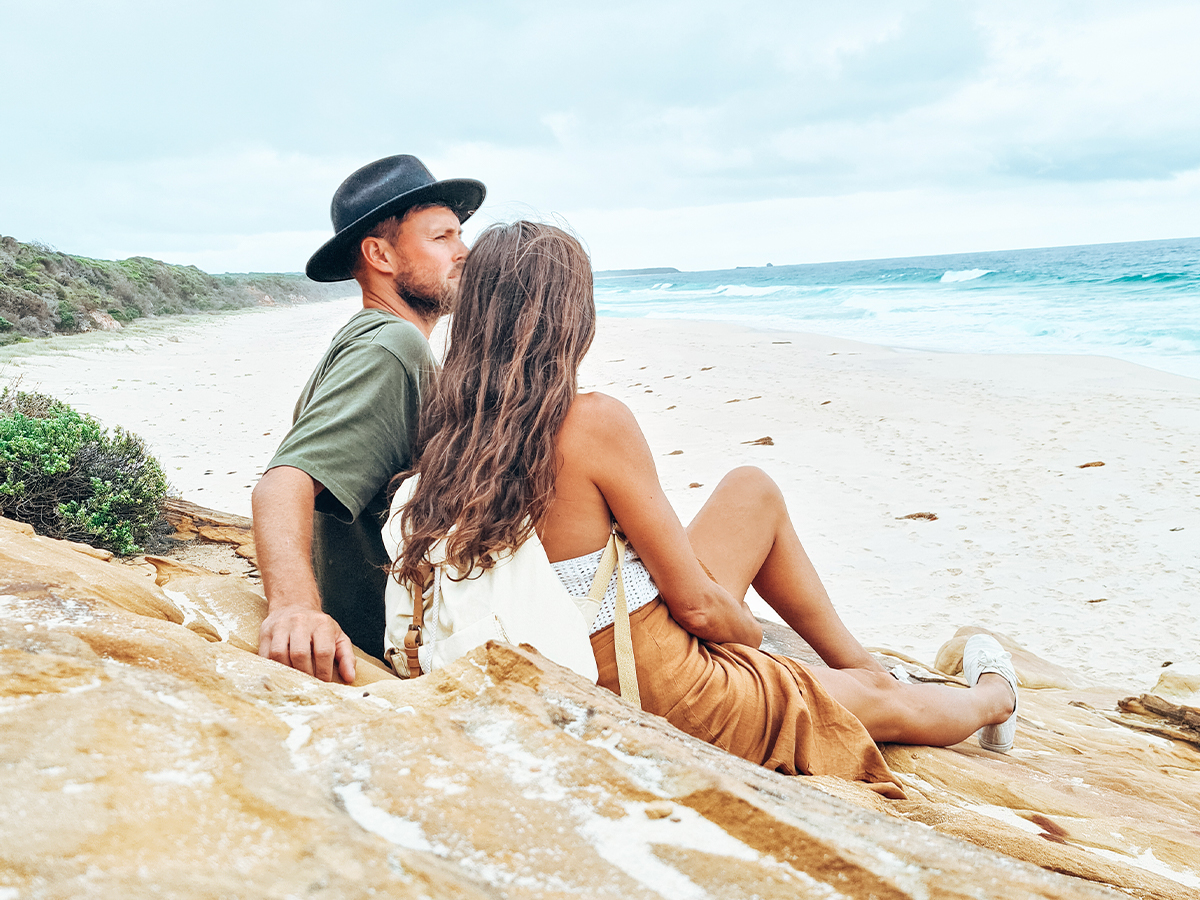 According to new research from the Australian Bureau of Statistics, the ability to travel was outlined as a key motivator for receiving the COVID-19 vaccination. Further, over the next 12 months, more than one in three (32%) Australians plan to use their current or expected savings on travel, heralding in a new era for localised tourism. Dr Nick Hookway Senior Lecturer in Sociology at the University of Tasmania equated the rising demand for domestic travel as 'Gap Year 2.0'.
"While a gap year is traditionally taken by people in their teen or early twenties, we will see more adults experimenting with new ways of working and living on the move," Dr Hookway said. "We call this Gap Year 2.0. Gap Year 2.0 refers to how diverse age groups are redesigning their lives by leaving traditional jobs and settled housing to become full time travellers in Australia. While travelling Australia used to be mostly grey nomads and retirees, during COVID-19 it has become more common among young families and middle-aged demographics."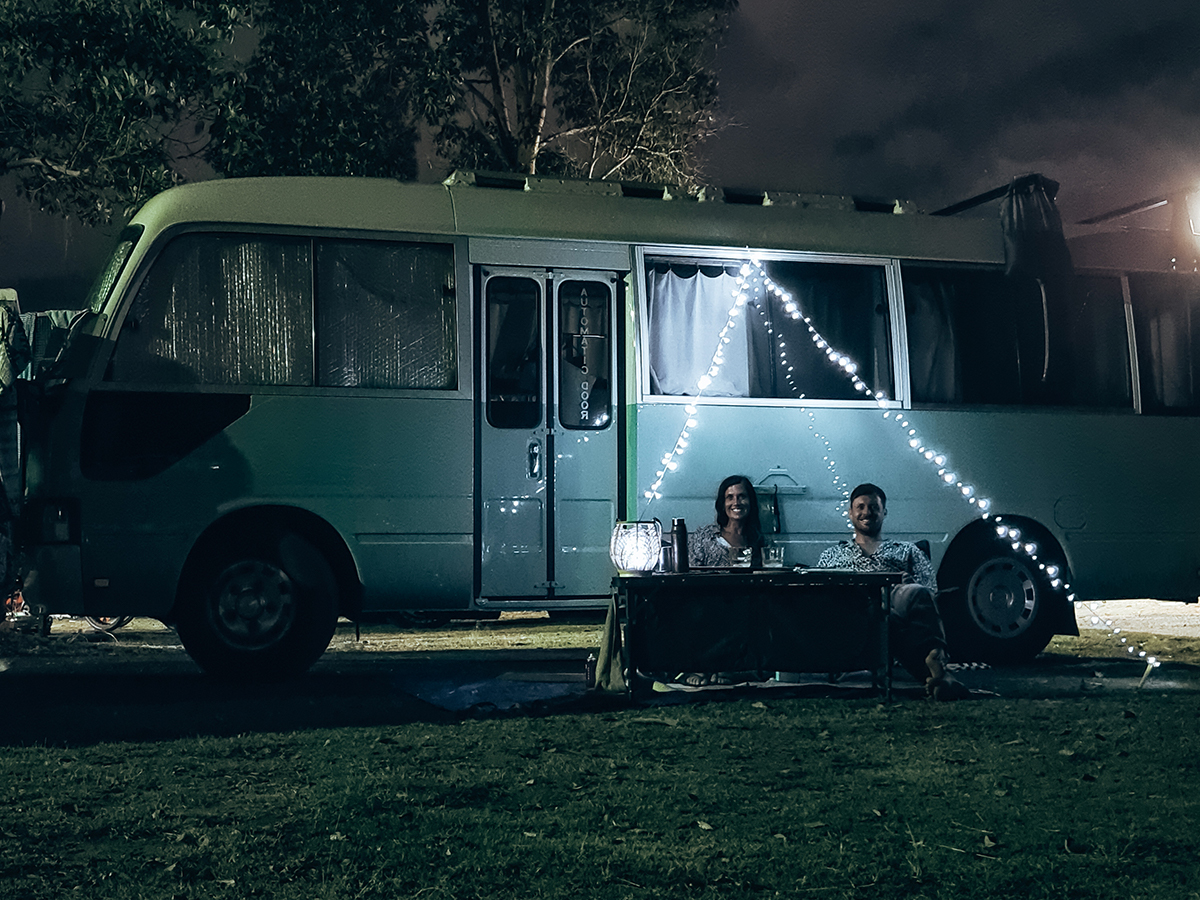 In recent years, the trend towards domestic travel has been steadily growing, however, like many things, the pandemic served as an accelerant. New South Wales-based couple James and Veronica are one of the thousands of young travellers opting to ditch the '9 to 5 and embrace 'van-life'. Selling up their possessions, the pair purchased a 1994 Toyota Coaster bus, converting into a livable space, before heading out on the road.
"We love travelling and with everything that was going on with the pandemic, and the borders closed, it reinforced our awareness of having one life, money comes and goes, but time, you never get back. So it was the perfect time to slow down and explore this beautiful country that has always been a dream for us," they said.
As a sentiment, James and Veronica's approach is a sign of the times. According to Dr Hookman, a generational shift, spurred by the pandemic is seeing more young Australians take stock of their current situation. Similarly to 'The Great Resignation' which has seen thousands of workers readjust and reflect on their occupational demands, 'The Great Migration' is seeing travellers redefine their situation and embrace the unknown adventure.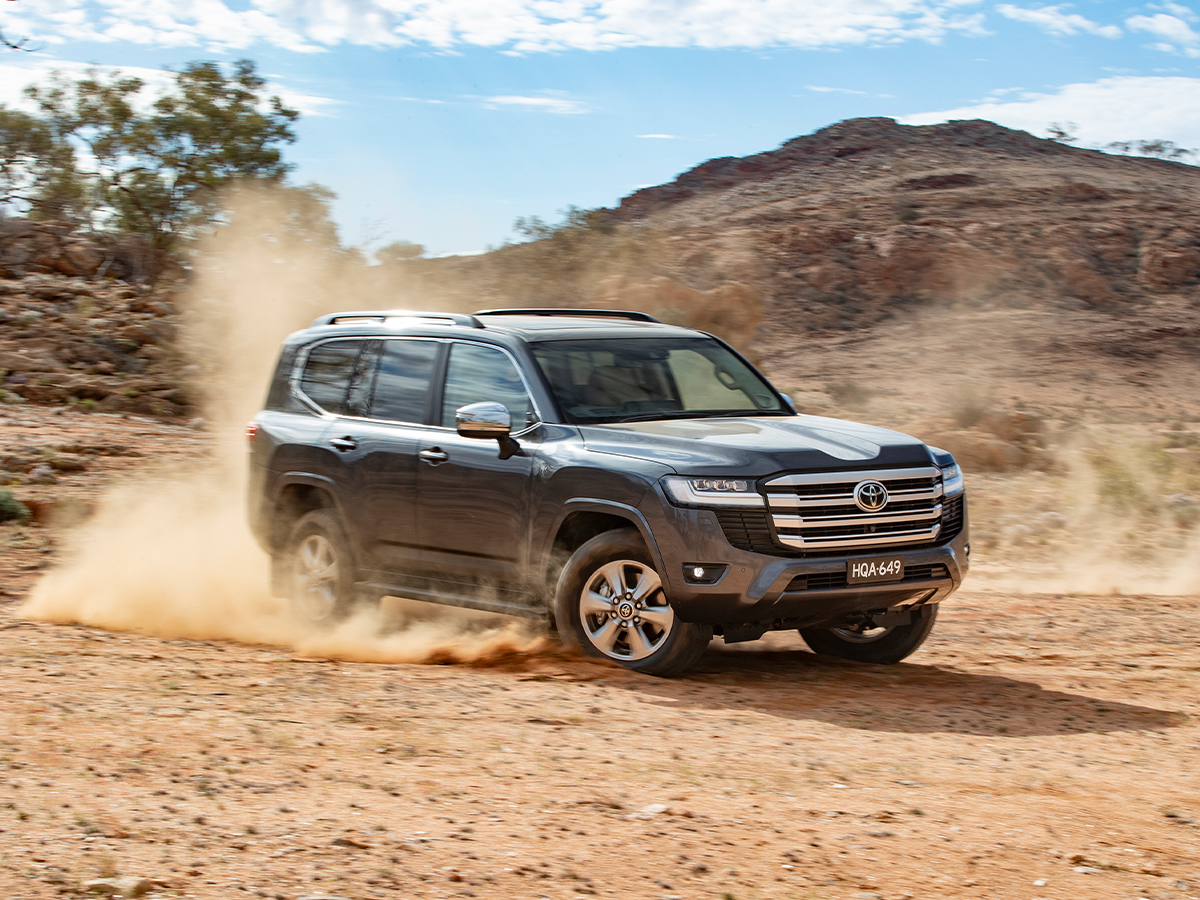 "It is powered by international travel restrictions and new digital freedoms to create and work-on-the-move. It can also be located as part of wider ongoing social changes, including the decline of work as a key source of identity, the centrality of leisure and lifestyle to contemporary lives and a growing cultural emphasis on personal reinvention," Dr Hookway said. "COVID-19 has also intensified questions about what it means to live a meaningful and purposeful life, so we can see Gap Year 2.0 as a direct response to that existential anxiety answered through leisure and lifestyle reinvention."
While James and Veronica have been able to dig for opals in White Cliffs, camp amongst wild horses in the Snowy Mountains and climb Mount Kosciuszko, the horizon is ever-broadening. Border restrictions are slowly lifting, providing far more avenues for travel, particularly those off the beaten track. According to Travel Expert Quentin Long, the evolution of the Great Australian Road-Trip will see further emphasis on the areas untouched by tourism in the past.
"The great Australian road trip is so much a part of our psyche that Aussies feel best when we 'hit the road' on a road trip. The travel restrictions since pandemic made us appreciate our own backyard more, and it's hard to appreciate the size, scale and sheer magnificent diversity of this great country without driving it," Long said.
The biggest benefit for those would-be travellers appears to be the fluidity and flexibility of working conditions that the pandemic raised. Long suggests the travel restrictions forced Aussies to rethink our priorities, and like James and Veronica, many realised that time was more important than money.
"We are realising if I can work from home, I can work from the road and so travel doesn't always have to mean holidays – we can blend it," Long explains. "Something I think is often overlooked is how the experiences themselves in the regions have improved. The standard of accommodation is so much better, the food is outstanding. So as this freedom leads to wondrous discoveries, we are developing a real love affair with our country that is far beyond the classic week or two on the coast. That signals a growing confidence and maturity in our national character. So in 2021 and 2022 this trend will continue – further and longer, with better experiences and better gear and cars."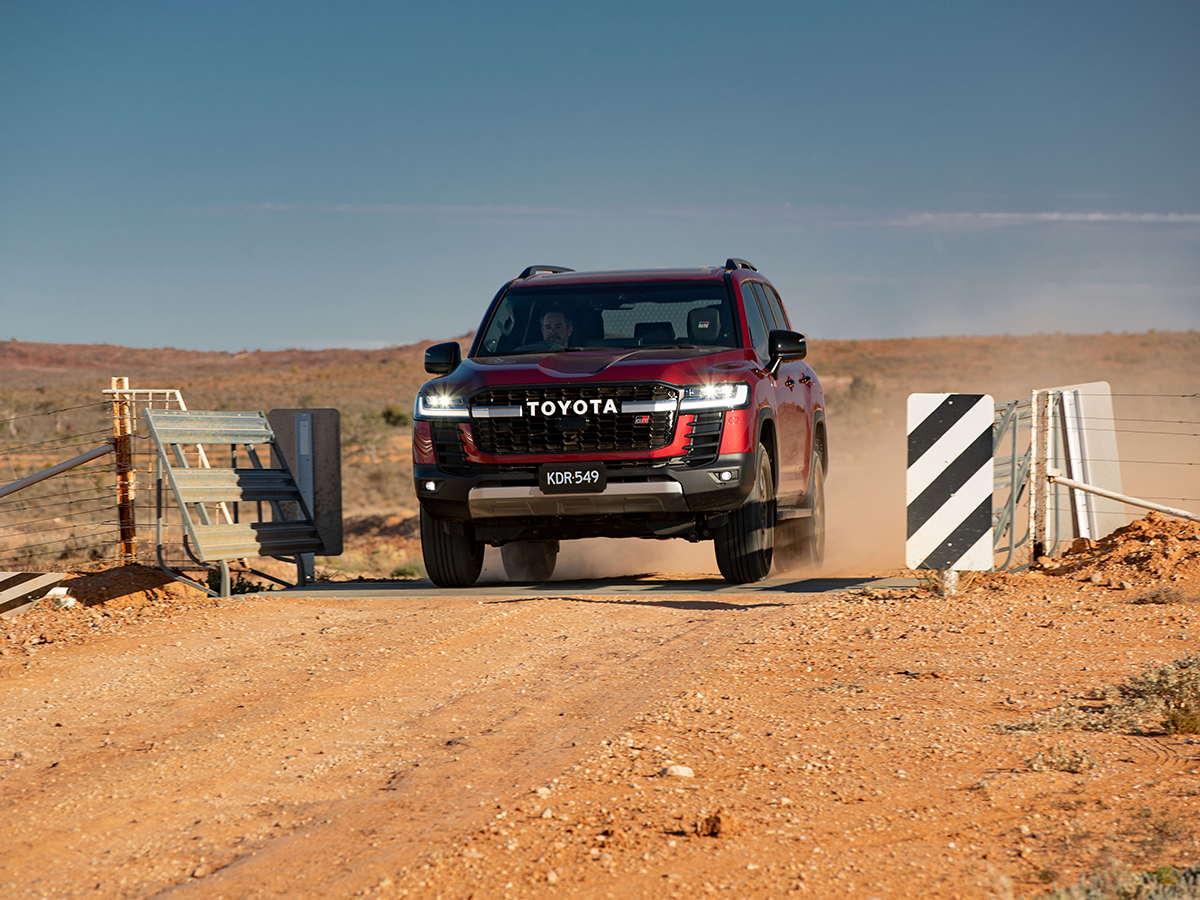 It's a sentiment that several vehicle makers are embracing Down Under. For Aussie favourite Toyota, the LandCruiser remains the ultimate outback warrior, thanks to its reliability and sustained performance across difficult terrain, but there is an evolution in the works. The long-awaited LC300 is just weeks away, landing in line with the "Gap Year 2.0" revolution and as to be expected, the 4WD is fully-loaded with all-terrain features.
From the 3.3-litre V6 twin-turbo diesel engine to the refined fuel economy, the Toyota LC300 series has been adapted to suit the new normal. Ever-changing environments that present new beauty at every step, the Land Down Under is characterised by its embrace of the unknown.  As James and Veronica explain, when it comes to getting through it safely, however, it pays to have some reliability.
"The main reason we bought him (the bus) was down to the reliability of the Toyota LandCruiser engine, which we researched as being one of the most reliable engines around," they said. "The excitement to embrace the unknown, getting to enjoy the essence of a place and most of the time having it all for ourselves. Life is beautiful and we get to breath fresh air and enjoy a 1 million dollar view every day."
The Toyota LC300 is set to land later this year. For more information, check the link below.