Malibu Real Estate Gets Hotter with $65 Million Home
Put yourself in these shoes. You just watched one of your neighbors in Malibu, California, list and then sell his estate for $100 million dollars—what do you do? If you're Michael Flannery, and you just watched Ron Meyer from NBC Universal sell his home to Whatsapp co-founder Jan Kuom, you start thinking that may be now is the time to sell your beachfront home. So that's what Flannery did, listing his Malibu home for $65 million with Chris Cortazzo and Ginger class from Compass.
It's not hard to find reasons to justify that $65 million price tag. Flannery picked up the 2.3 acre property in 1993. The home, which was designed by famed architect Guy Dreier, is an oddity in Malibu because of its large lot size. Sprawling over almost 5,000 square feet, the home includes three bedrooms and four bathrooms. The main level features a great room, a wet bar, a sitting area, a living and family room, and a dining area. The kitchen comes completely outfitted for gourmet cooking. The entire lower level is made up of the master suite, which includes an office, sitting area, bath, walk-in closet, a flagstone patio complete with a waterfall and pond, and incredible views. The estate also features a tennis court, aquarium, Jacuzzi, pizza oven, and 200 feet of beachfront access. Inside the home is dressed to the nines with granite walls and French limestone floors. Floor-to-ceiling windows, with automated glass doors, provide an unrivaled view of the beach and ocean.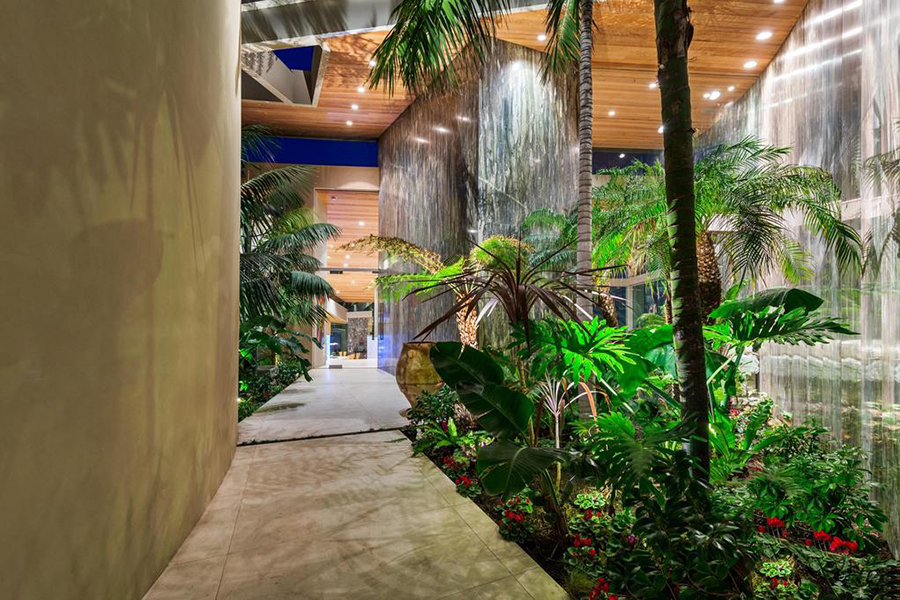 Flannery is up against a bit of competition, however. The Malibu market has seen a lot of listings go up as of late. In addition to Meyer's home going on sale, Ukrainian investor Vadim Shulman listed his oceanfront property for $44 million. Before that, Scott Gillen, a spec home developer, listed a collection of 13 properties for $500 million.