10 Best Ski Fields & Resorts in New Zealand
New Zealand is a skiers paradise – endless slopes, vibrant towns, epic ski resorts, stunning scenery- it's safe to say, our neighbours across the pond truly have it all when the time comes to hit the snow. Whether you're into skiing, snowboarding or prefer choosing a spot based on the amenities, there's something for everyone and every skill level in New Zealand, with snowy mountains littered all over. Without further ado, here are 10 best ski fields and best ski resorts in New Zealand.
RELATED: Australia-New Zealand Travel Bubble: Everything You Need to Know
Best of New Zealand Ski-Fields at a Glance
Best Ski Fields & Resorts in New Zealand
When it comes to finding the best ski-fields for your next New Zealand snow holiday, there are a lot of great options to choose from. Here, we've put together a list of the top destinations, along with resorts and key information regarding the area. Here is a list of the best ski resorts in New Zealand.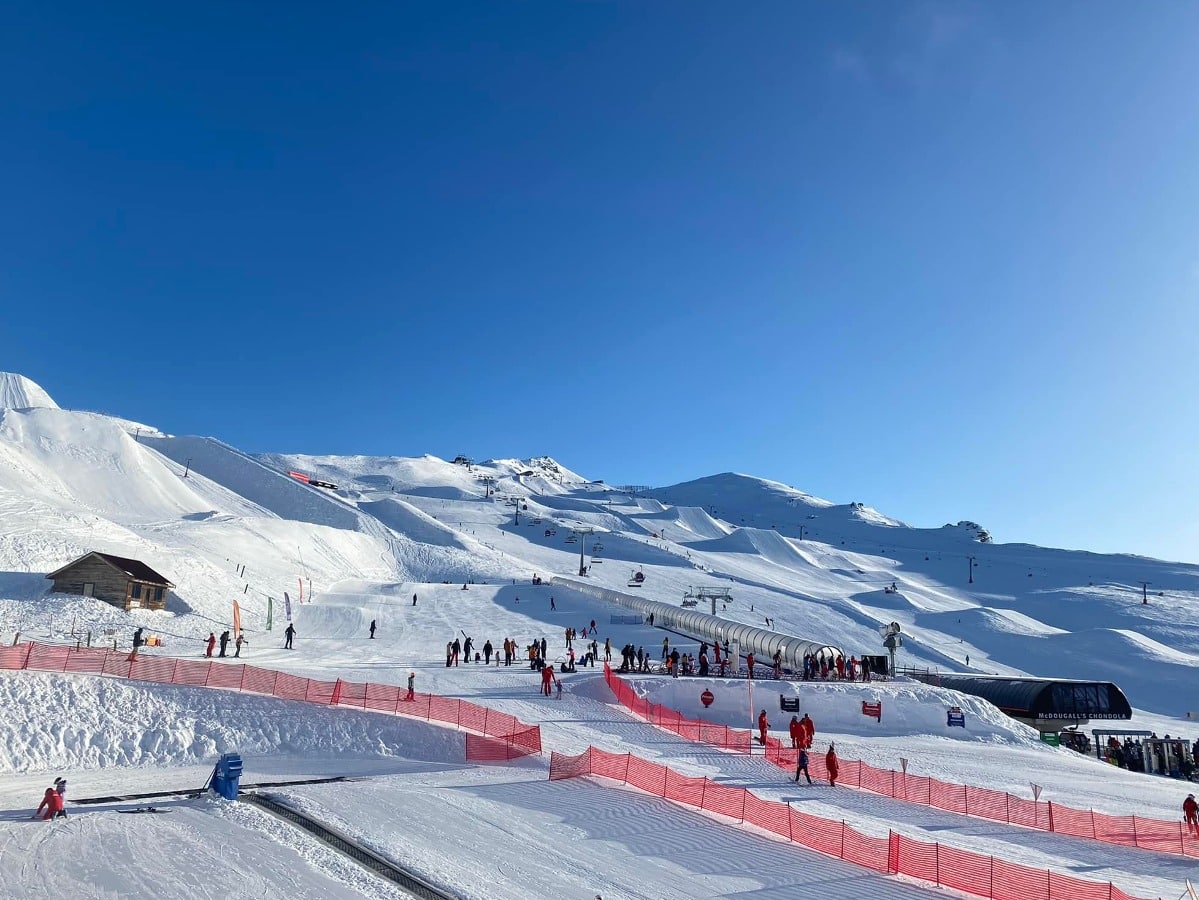 1. Cardrona
Best for: Families
One of the best New Zealand ski resorts for families and all-around good vibes, Cardrona is a local favourite. Nestled halfway between the South Island's most beautiful towns, Queenstown and Wanaka, it is as convenient as it is epic. With a wide variety of terrain, views for days and modern facilities, we can't fault it. Our only caveat? Thanks to its status as one of the best ski resorts in New Zealand, it can sometimes get a bit busy on the weekends.
Location: Cardrona Valley Rd, Cardrona
Contact: +64 3 443 7341
Hours: June 11 – October 16, 8.30 am – 4 pm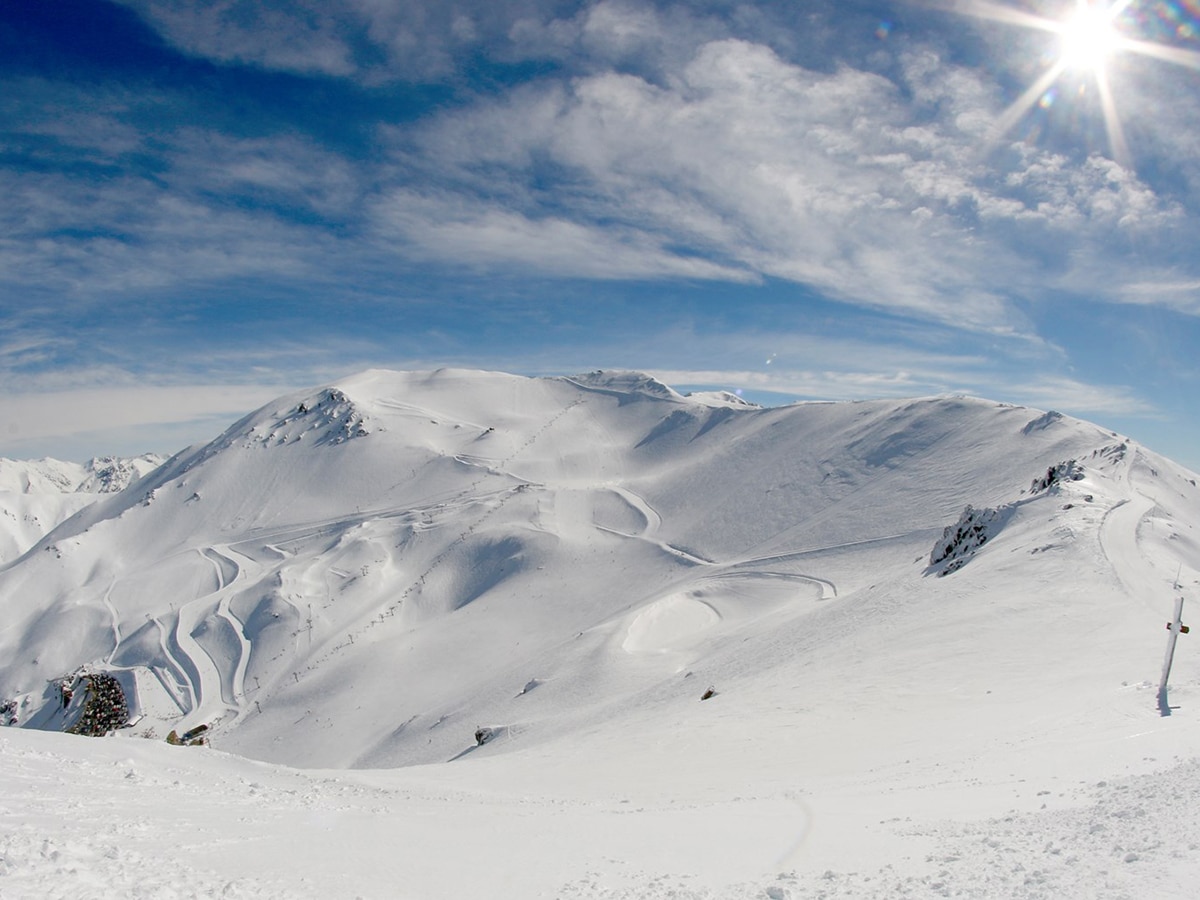 2. Mount Hutt
Best for: Adventure
---
Featured Video from Man of Many
---
If you are on the hunt for the highest altitude New Zealand ski resort, then look no further than Mount Hutt. Located just over an hour from Christchurch, this South Island gem has superb snow conditions, thanks to the high elevation, and a wide variety of runs for all skillsets. Got kids? Mount Hutt is one of the best ski resorts in New Zealand for you – kids under 10 can ski for free!
Location: Mt Hutt Station Road, Mt Hutt, Methven
Contact: +64 800 697 547
Hours: June 10 – October 16, 9 am – 4 pm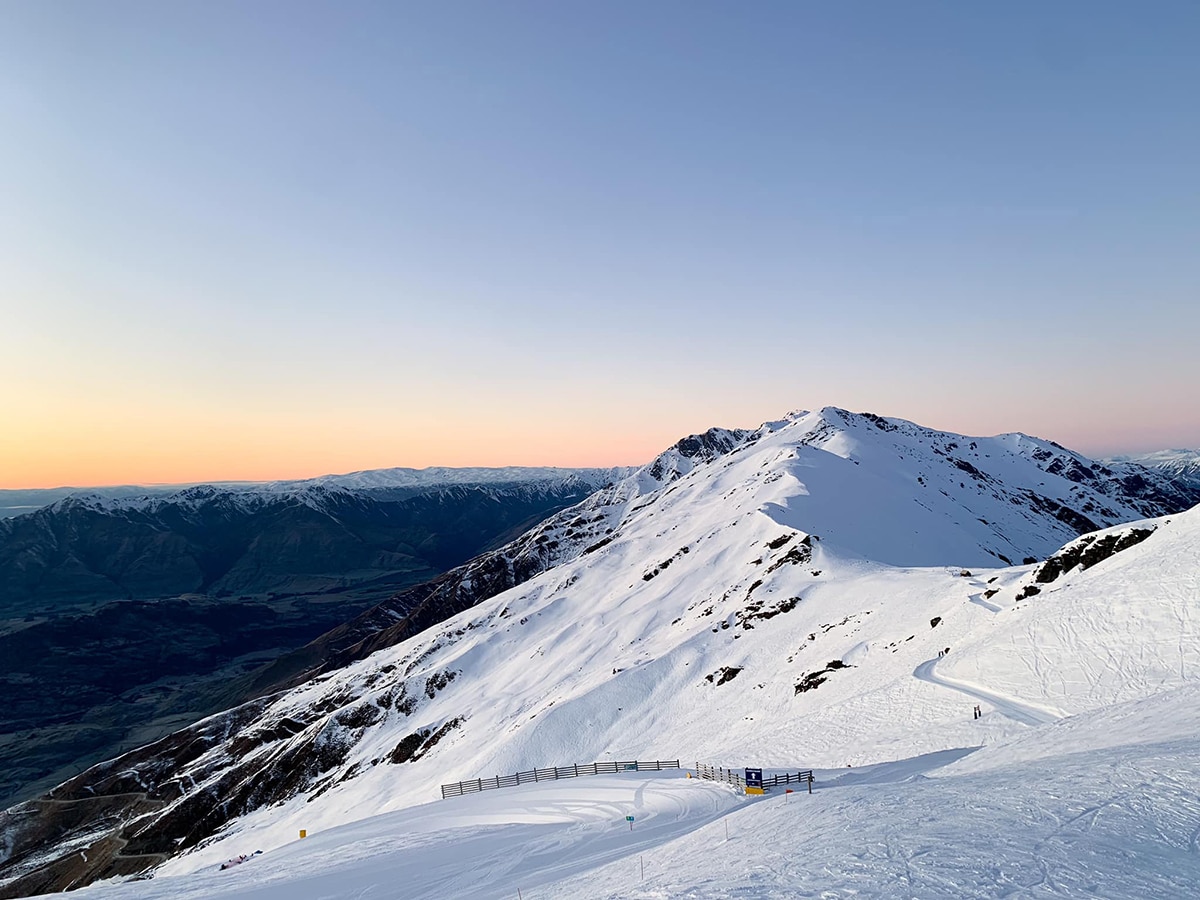 3. Treble Cone
Best for: Skiing
Offering some of the best skiing in New Zealand for the more avid skiers, Treble Cone boasts not only awe-inspiring views of Lake Wanaka and Mt Aspiring, but it is also the largest ski area on the South Island. We love this resort because it's got plenty of natural free-ride terrain, ideal for advanced skiers looking to really test their skills. Also boasting New Zealand's highest annual snowfall, this New Zealand ski field is a skier's snowy paradise.
Location: Mt Aspiring Road, Wānaka
Contact: +64 3 443 1406
Hours: June 25 – September 25, 9 am – 4 pm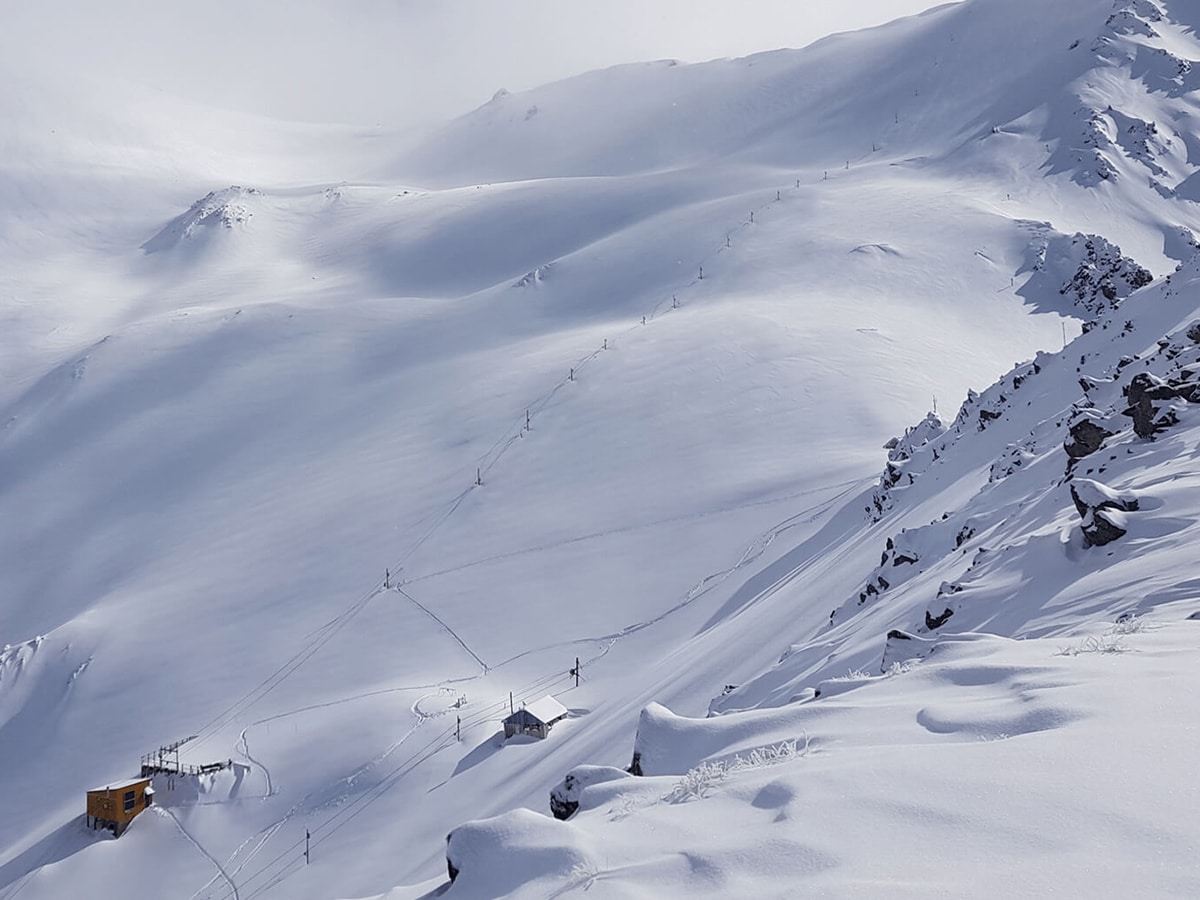 4. Craigieburn Valley
For a more rugged New Zealand ski experience, head to the slopes at Craigieburn Valley. With some seriously impressive powder and a plethora of black runs, it's loved by the more advanced skiers and riders, and it's never busy, which is probably also another reason the more seasoned skiers prefer this New Zealand snow resort. It's simple, with a basic lodge, limited accommodation, and only three rope tows, that's its charm.
Location: Craigieburn Valley Ski Field Rd
Contact: +64 3 318 8711
Hours: July 16 – October 2, 10 am – 4 pm (closed on Tuesdays)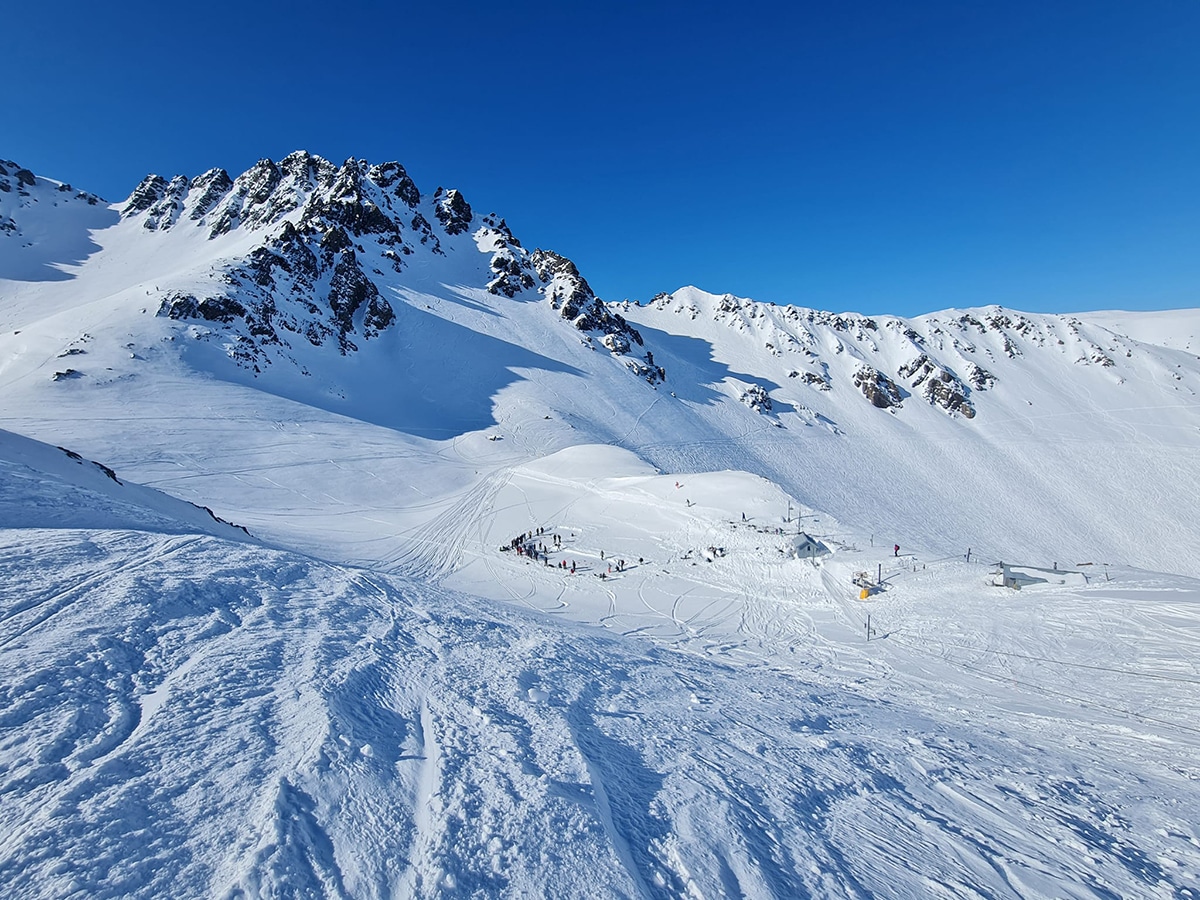 5. Mount Olympus
Skiing in New Zealand doesn't come more authentic than this. Mount Olympus is another popular New Zealand skiing spot for the more avid skiers, with plenty of backcountry runs ready to be explored. You'll never see a crowd here, with the only way to access the mountain being via rope tows. Plus, it's pretty isolated in terms of location, a fair distance from anything going on. But this means plenty of fresh slopes and no lines! It is no wonder it's become fondly known as the 'playground of the Gods.'
Location: Harper Road, Lake Coleridge
Contact: +64 3 318 5840
Hours: July 6 – October 22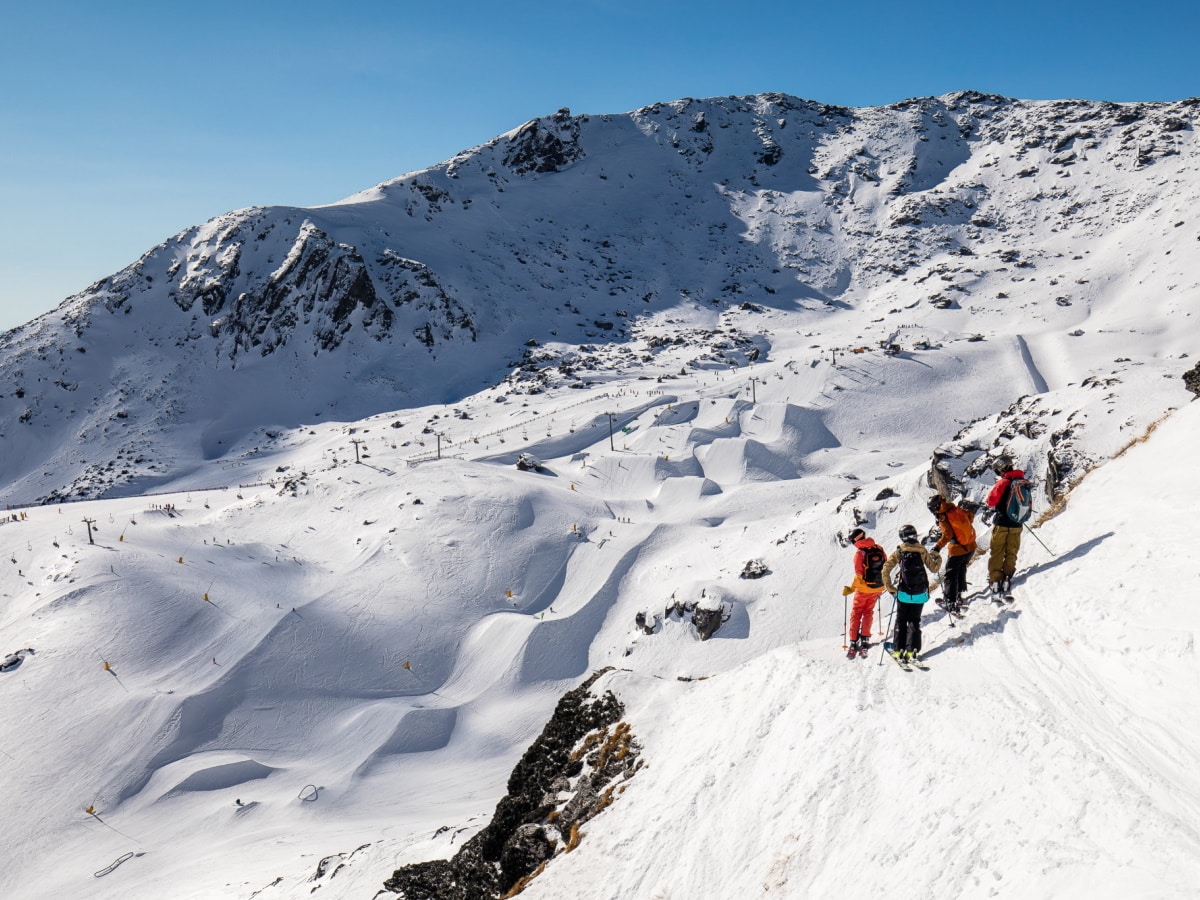 6. Remarkables
Best for: Relaxation
One of the more well-known spots to go skiing in New Zealand thanks to its proximity to Queenstown and picturesque location amongst New Zealand's most infamous mountains, the Remarkables is a great spot for skiers and snowboarders of all skill levels, especially for families and beginners. Whilst fairly small, it makes up for it in views and the variety of terrain on offer.
Location: Queenstown 9300
Contact: +64 800 697 547
Hours: June 18 – October 16, 9 am – 4 pm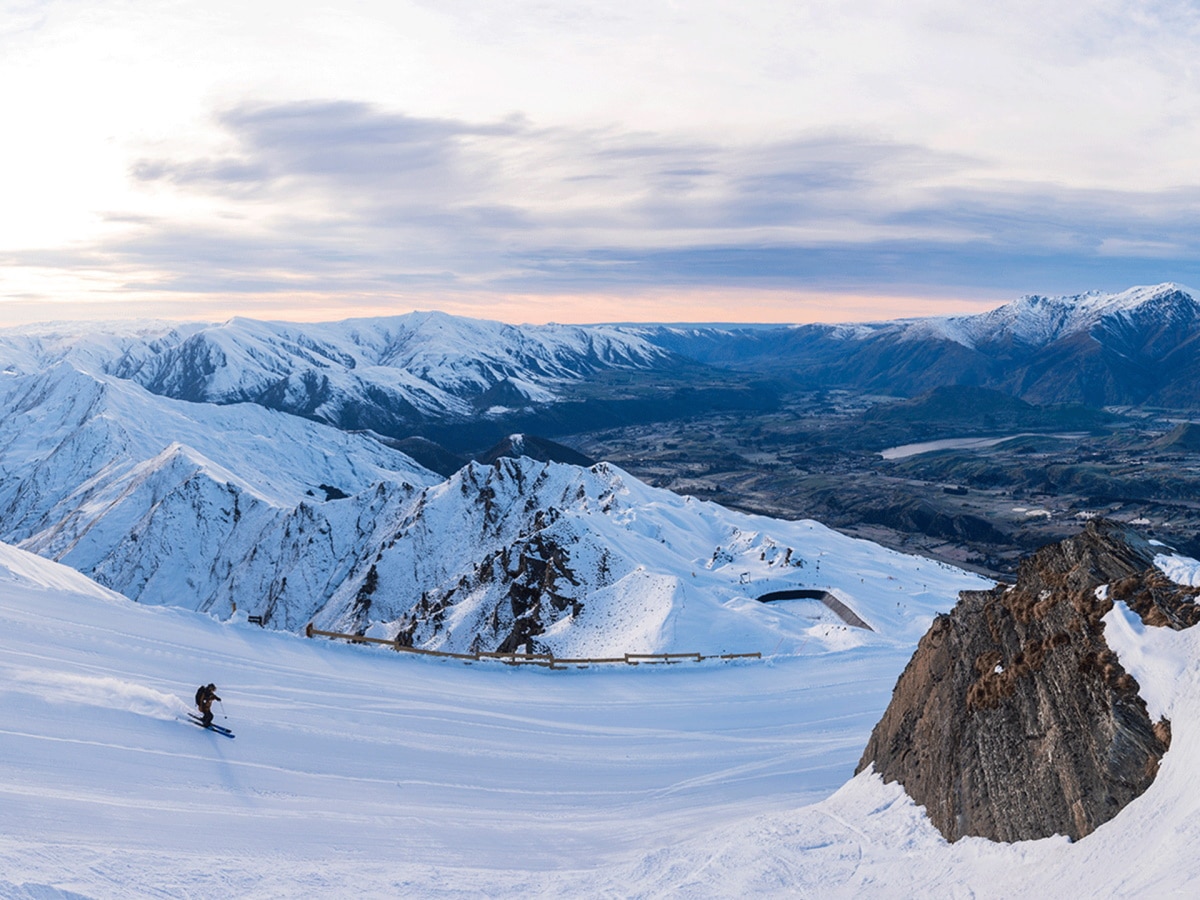 7. Coronet Peak
Best for: First-Timers
Another ski resort in New Zealand super close to Queenstown (just a 20-minute drive!) is Coronet Peak, which is perhaps the most popular on the South Island. Not only does it offer panoramic views of the awe-inspiring South Island landscape, but it offers a wide variety in terms of terrain, which means beginners and intermediate riders can get their fair share of runs. There's even on-mountain accommodation! However, because of this convenience and its close proximity to Queenstown, it does get pretty busy.
Location: Coronet Peak Ski Area, Queenstown
Contact: +64 800 697 547
Hours: June 17 – September 25, 8 am – 4 pm (open till 9 pm Wednesday & Friday)
8. Ohau
By far one of the most underrated ski resorts in New Zealand, Oahu is small, friendly and never crowded. Those who love fresh powder will be in heaven here, and combined with the amazing views of the turquoise Lake Ohau, it has a unique and magical feel. Everyone will find a run that suits them and for those who like skiing the hard stuff, there is also some great backcountry waiting to be explored. On the hunt for Skiing? Look no further.
Location: Lake Ōhau 9412
Contact: +64 3 438 9885
Hours: July 2 – 9 October, 9 am – 4 pm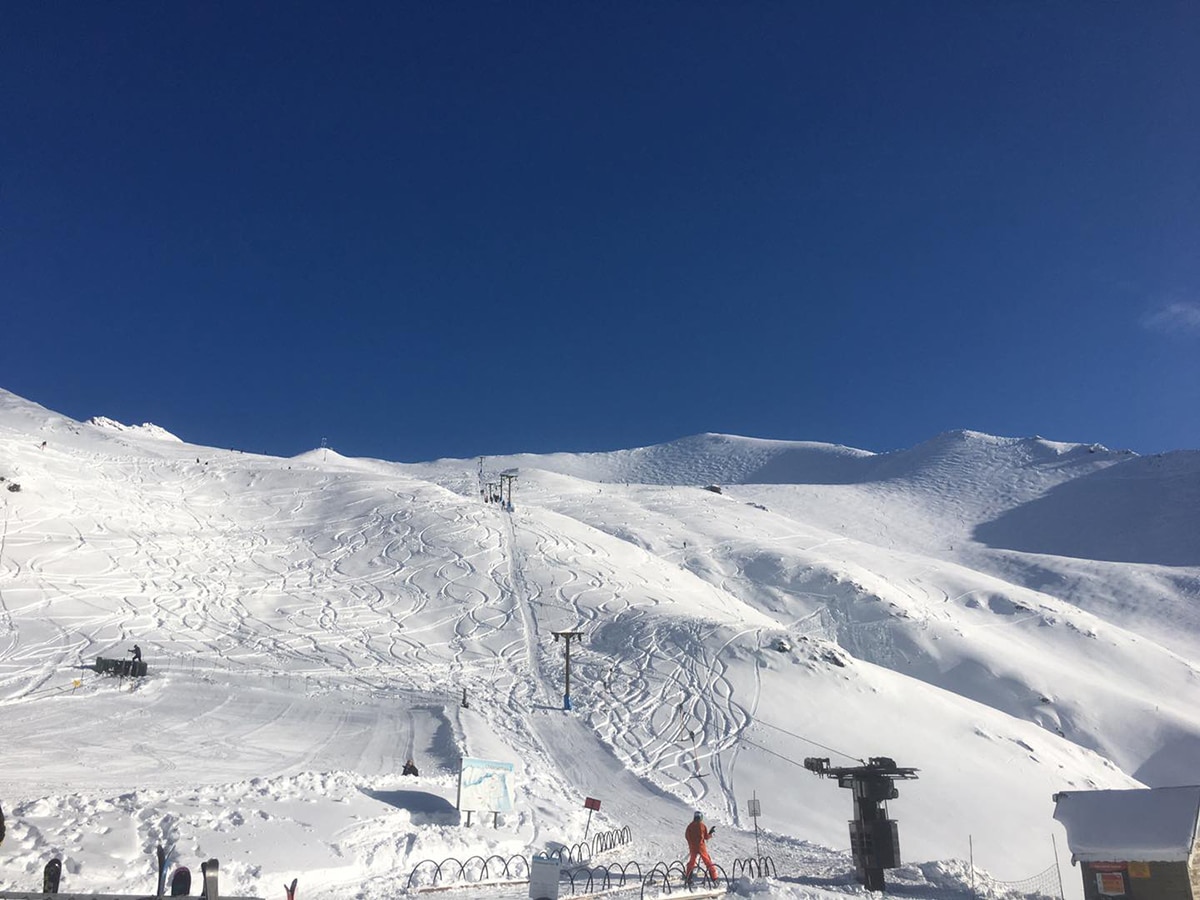 9. Mount Cheeseman
Just an hour and a halves drive from Christchurch, this NZ ski resort is one of the best places to ski in New Zealand when you want to save a bit of cash. Mount Cheeseman is great for families, with plenty of easy runs and easy access to the slopes. Perhaps one of the reasons for its more affordable price, it is not the most stunning ski field in New Zealand, but you get all the same slopes, runs and fresh powder here as you would anywhere else, without having to break the bank.
Location: Mount Cheeseman Ski Field Road, Mount Cheeseman 7580
Contact: +64 3 318 8794
Hours: June – September, 9 am – 4.30 pm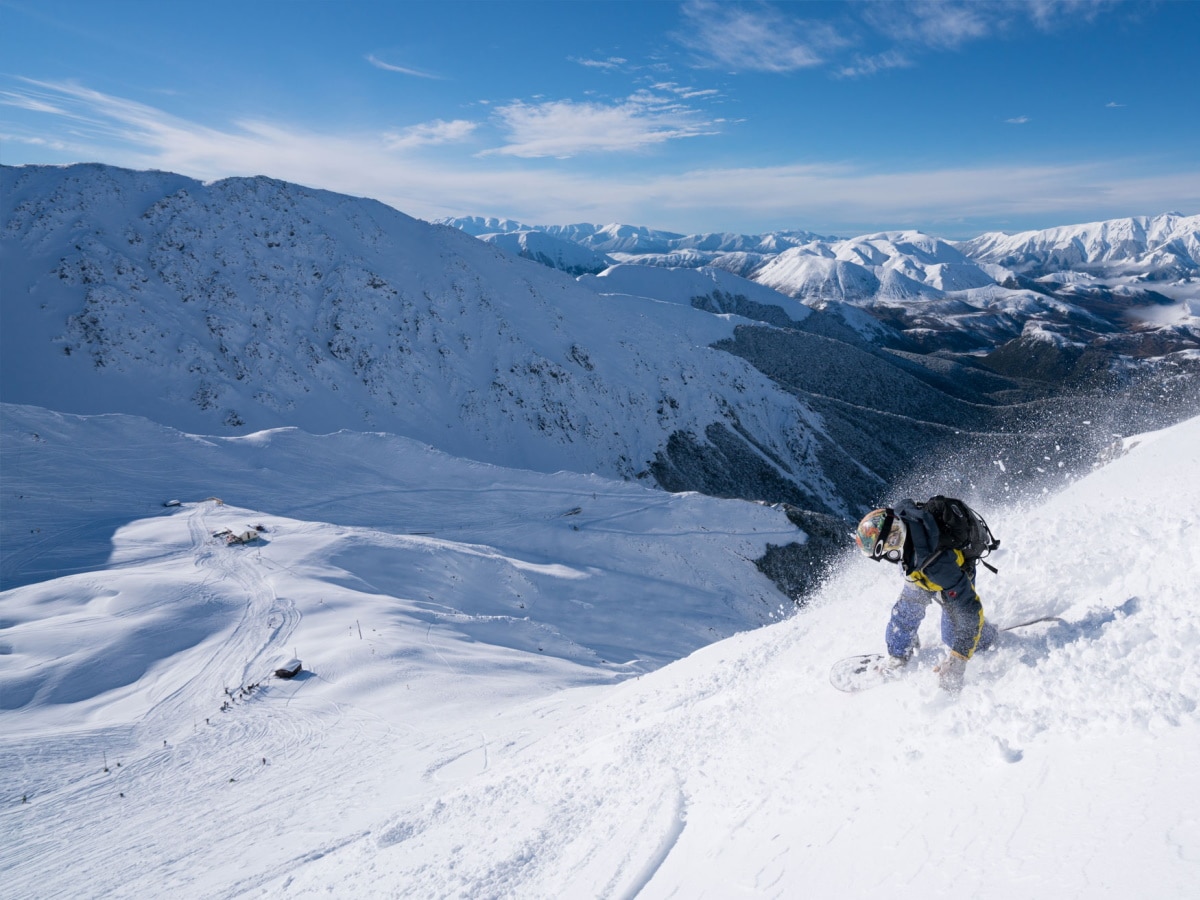 10. Broken River
Another spot where you can ski in New Zealand without spending all your savings, Broken River offers chill vibes, plenty of locals and no crowds. Lap up all that fresh powder you can dream of – this NZ ski resort has a wide variety of terrain and is ideal for families, too, as kids under 13 ski for free. Don't expect too much in terms of amenities, however, but that's OK, what matters here is simple – snow, good times and a friendly atmosphere.
Location: Canterbury 7580
Contact: +64 3 318 8713
Hours: July – September 9 am – 4 pm
Things to Consider for New Zealand Ski-Fields and Resorts
Accommodation – While most people will likely want to stay on the ski-fields themselves, it's not always easy to get in and it certainly isn't cheap. One thing to make sure you consider is whether you want to stay in the resorts themselves or stay a little out of town and venture in each day. While you will save money by travelling in, you miss out on some of the evening activities.
Waiting List – With travel back up and running, it's important you book ahead. Make sure that your desired ski-field is actually available to attend and not completely booked out. If you do find yourself in a waiting list, make sure you keep an eye on opening times.
Ski-Passes – Before you head across the ditch, make sure you have your ski-passes locked in. You can usually pre-purchase lift passes and ski passes via the resort's official website prior to travelling.
Skill Level – If you're new to skiing and snowboarding, you're better off visiting a ski resort that has lessons and instructors available. Similarly, a resort that is a little less busy will also be a big help, particularly, as you don't want to wind up in a place that only offers Black Diamond runs.
Alternatives to New Zealand Ski-Fields
If you're not quite aboard the skiing train or looking for something a little different in the activity scene, why not check out our other articles on what you need to get your next snow holiday kicked off?
How We Chose This List of Best Ski-Fields in New Zealand
This list was compiled through personal experience and online research, plus through commentary from hotel and travel critics and expert reviews. We only looked at ski-fields with a rating of 4.0/5 on Google Reviews and took into account the major gripes and positives from the public. We also studied a series of reviews from prominent critics and added our own personal reviews from experience.
General FAQs
What's the best ski field in New Zealand?
There are a number of greta ski-field in New Zealand but the best for beginners is The Remarkables and Treble Cone.
What is the biggest ski field in NZ?
The biggest ski resort in New Zealan is Whakapapa – Mt. Ruapehu. The total slope length is 44 km.
---
Featured Video from Man of Many