One-Off 1995 McLaren F1 Set to Go Under the Hammer
The 1995 McLaren F1 was designed to bring the world of Formula 1 racing to the road in a car that someone other than a professional driver could drive. If you're the kind of person that's looking for that kind of experience, then you're in for some good news. Gooding & Company have a listing for a 1995 Creighton Brown McLaren F1 Coupe that you can purchase.
You'll also like:
Aston Martin Valhalla is a 937HP Hybrid Stunner with a Roof Scoop
2022 BMW X5 Black Vermilion Edition is a Baller, Blacked-Out Special Release
"Holy Grail" Holden Torana to Fetch $1 Million at Auction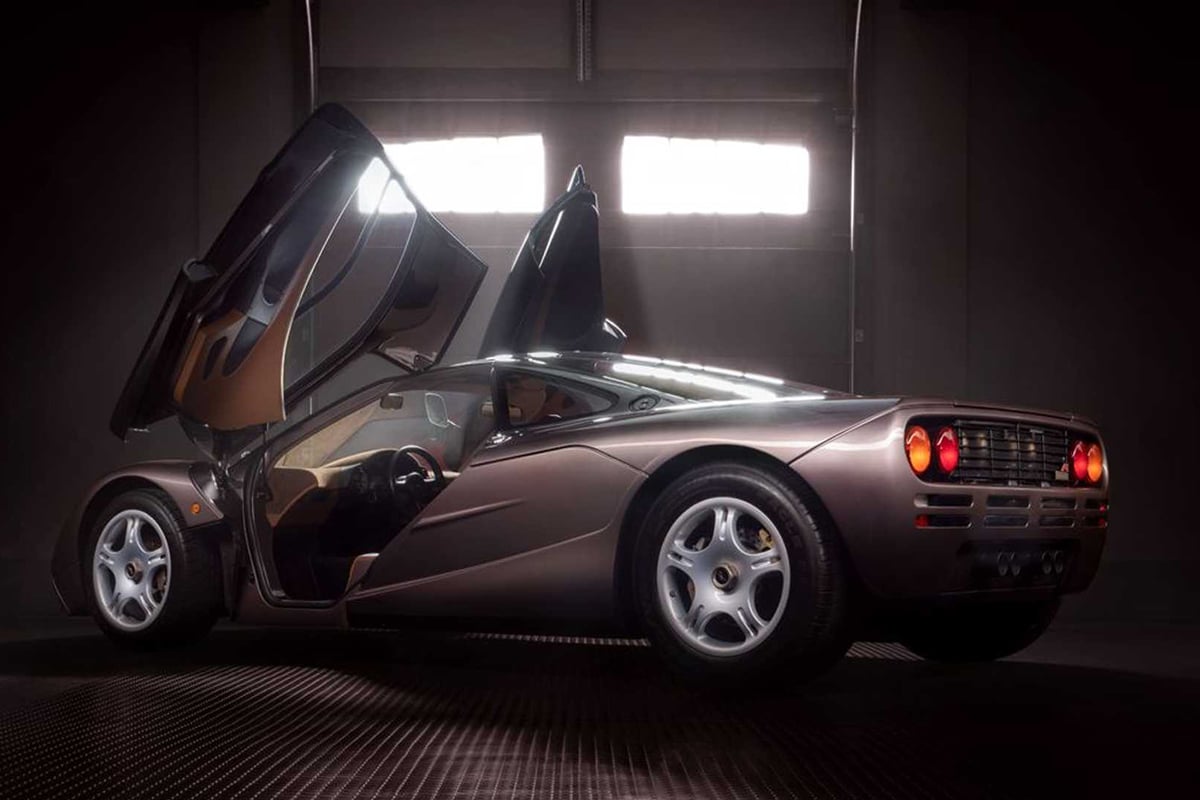 The vision for the McLaren F1 came from celebrated designer Gordon Murray in 1988. It was then that Ron Dennis, Mansour Ojjeh, and Creighton Brown made the decision that Murray's design for a centre-drive sports car should go into production. The F1 has the added feature of having three seats—a driver's seat flanked by two passenger seats on either side. The car was put into work and debuted in 1992, when it was well-received. Because each F1 was hand-built, they all adhere to exacting standards that are unparalleled, and that have defined McLarens over the years.
The F1 is made with materials that are still considered state of the art, including carbon fibre, Kevlar, titanium, and even some gold. A naturally aspirated BMW Motorsport six-liter V12 engine provides the power to create the Formula 1 racing experience that the car was designed to provide. The powertrain delivers 100 horsepower per litre, which is enough power to keep this car's title as the fasted naturally aspirated production car ever, thanks to its top speed of 240 miles per hour. The engine feeds into a six-speed manual transaxle. Unassisted Brembo brakes bring the car to a stop. A carbon fibre monocoque chassis keeps the weight down but still provides ample stiffness.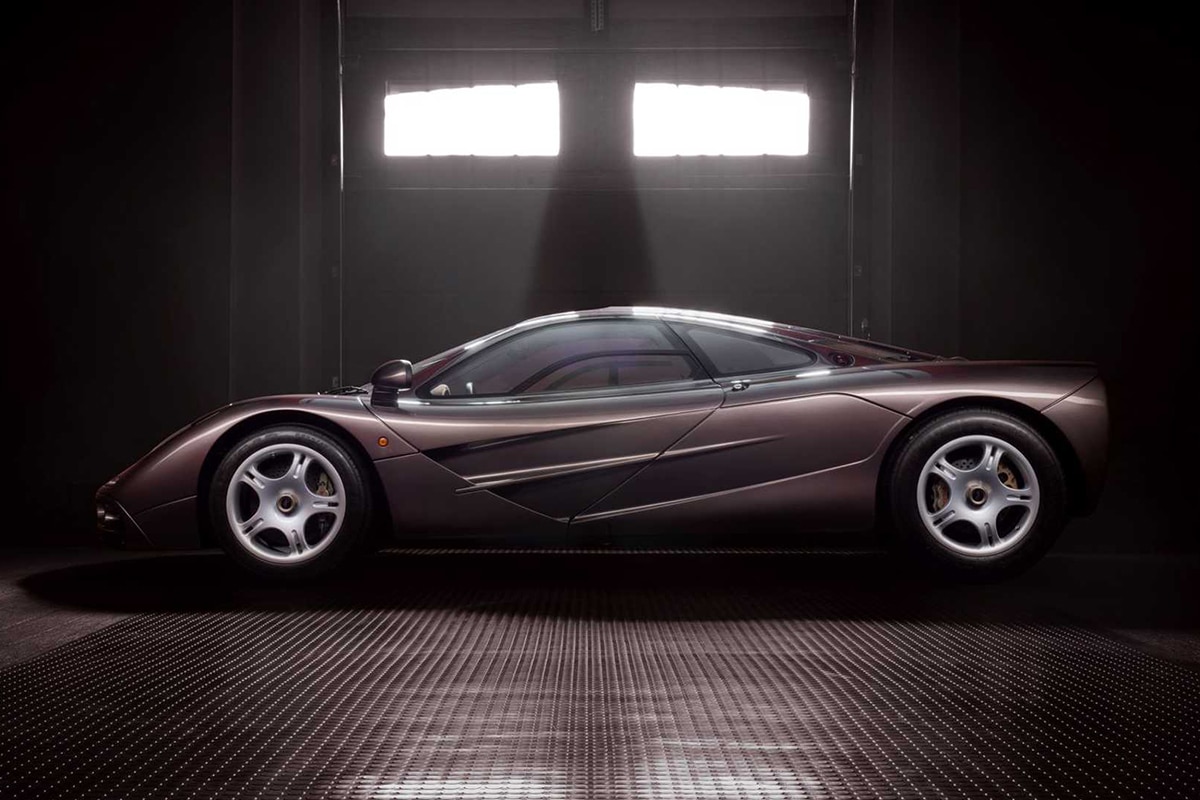 For the six years that the F1 was created, from 1992 to 1998, McLaren only made 106 examples. The car listed by Gooding & Company is chassis 029 and has been carefully hidden away in a private Japanese collection. It remains in exceptional quality thanks to regular maintenance and little use (the odometer shows less than 390 kilometres from new). It's dressed in a one-off colour scheme—Creighton Brown, a special colour named for the man responsible for the car's production. The car also comes with the McLaren service book and owner's manual, a FACOM tool chest, titanium tool kit, fitted luggage, a TAG Heuer watch, and the official Driving Ambition book.