ECD Electrifies Custom Defenders with Help From Tesla
Land Rover Defenders have a well-deserved reputation of being able to go anywhere. Unfortunately, the also tend to not be so good for the environment wherever they go—whether you stick with the LR diesel or swap in a gas engine. It takes a lot of power to get the Defender to be able to go over, around, or through any obstacle, and that translates into a pretty large carbon footprint. ECD Automotive Design is changing that up by offering a Land Rover Defender that is powered by a Tesla Motor Direct Drive. It's a custom electric Defender that lives up to its reputation while being good for the environment.
You'll also like:
Marty McFly's 1985 Toyota 4X4 Goes Back to the Past
The 2021 Toyota HiLux is Rugged and Retuned
The Verdict on the 2020 Land Rover Defender's Off-Roading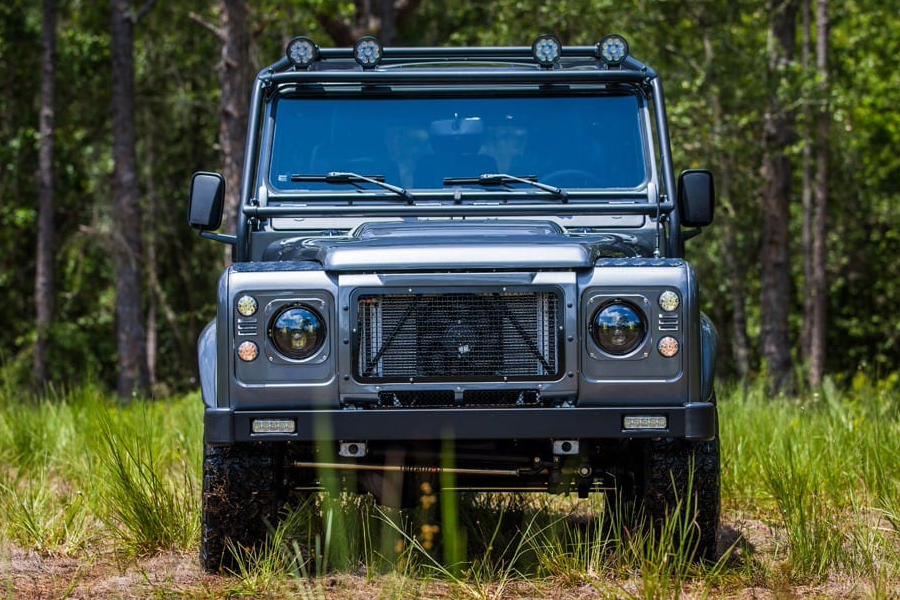 The base vehicle for this build is a four-door Defender 110 model. The old, gas-guzzling engine is removed, and the Tesla Motor Direct Drive system with a 100 kWh battery is installed. In case you're worried about performance, the Tesla system gives the Defender a 0 to 60 miles per hour time of 5.5 seconds. That doesn't mean much if you can't get where you're going, though, but fortunately, the electric Defender has a 220-mile range. You may not be going on super long road trips, but that kind of range will get you to many locations nonetheless.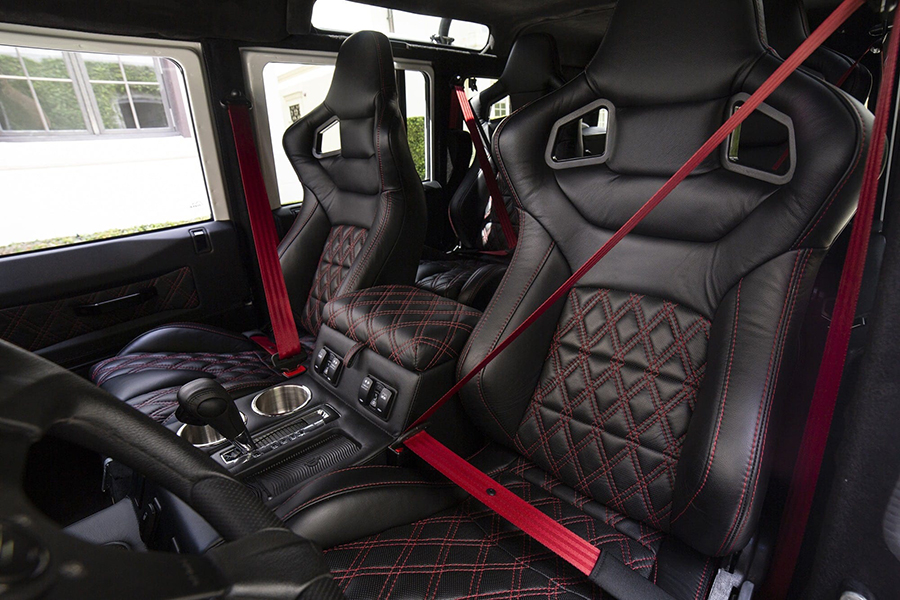 Of course, an electric engine means that you won't have that iconic Defender sound, but when you consider the instant torque that you get from the electric engine, you'll feel more than adequately compensated. Plus, the battery's weight and location creates a lower centre of gravity, and that could translate into better off-road capability.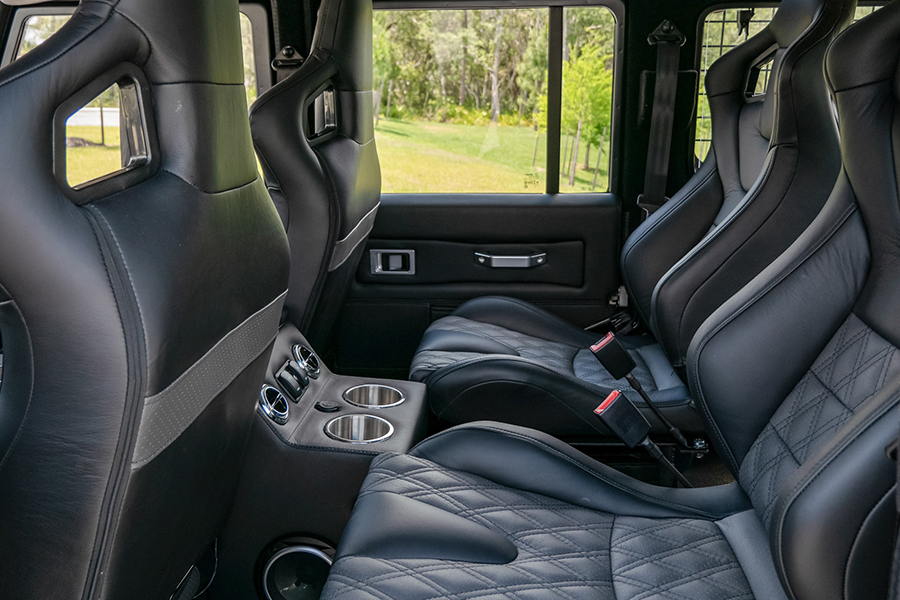 "The all-new Electric Defender from ECD Automotive Design combines the nostalgic exterior of a classic Defender with an all-electric Tesla Motor Direct Drivetrain," says ECD's web site. The look of a Defender and the good of an electric motor is going to cost you, though. ECD hasn't shared any pricing, but their lowest cost Defender starts at about USD$160,000. Take on the cost of converting to electric and the electric system itself, and you'll pay a pretty good price.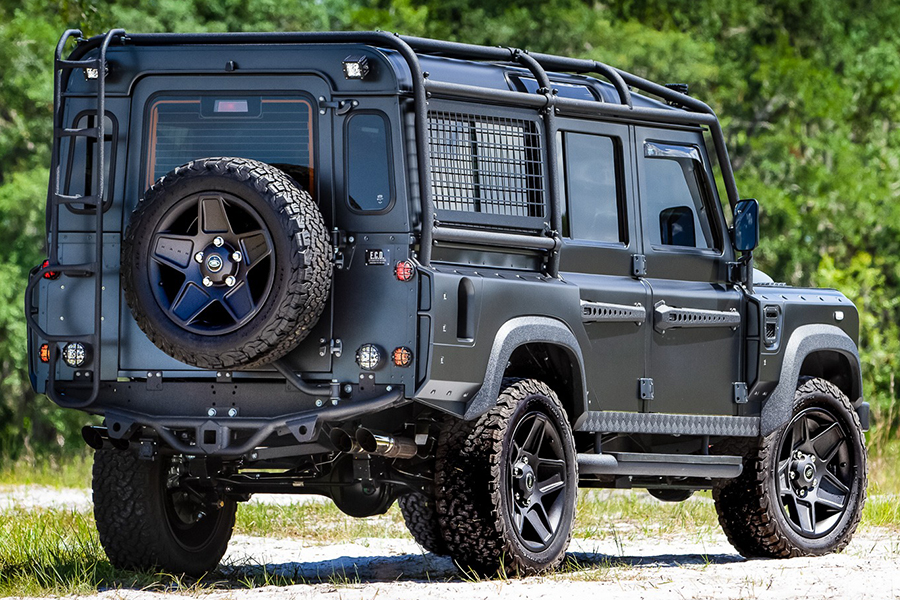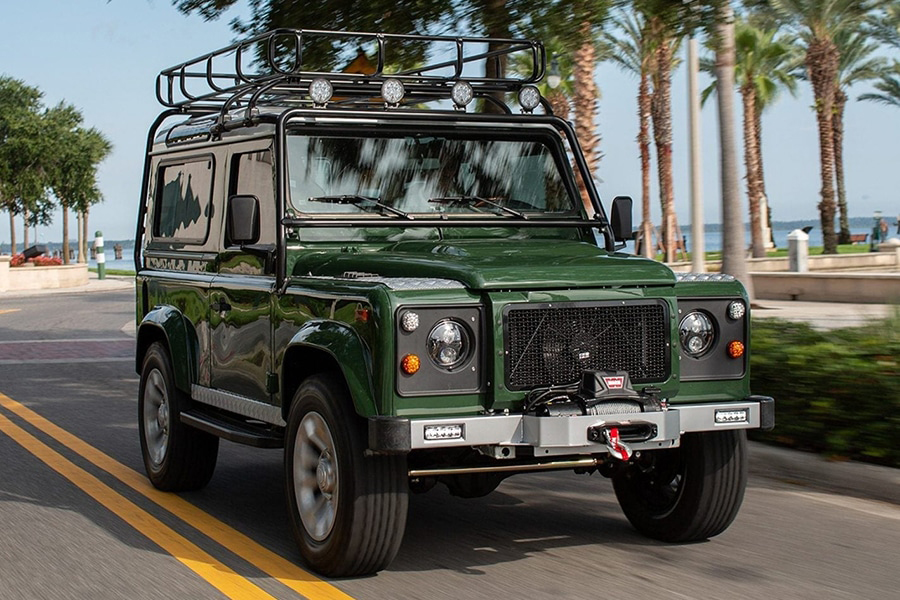 You'll also like:
Marty McFly's 1985 Toyota 4X4 Goes Back to the Past
The 2021 Toyota HiLux is Rugged and Retuned
The Verdict on the 2020 Land Rover Defender's Off-Roading