LEGO Adds to Speed Champions with Porsche 911 RSR
Of late, LEGO has been rolling out some pretty impressive brick models in their Speed Champions series, including cars like the Porsche 911 GT3 RS and the Bugatti Chiron. One of the most striking examples of this series, and the most recent, is the Porsche 911 RSR. This particular model is a replica of the 991.2 generation 911 RSR, which has the distinction of being the first mid-engined Porsche 911.
You'll also like:
Riff a New Sound with the LEGO Fender Stratocaster
LEGO Star Wars Mos Eisley Cantina Gets a Little Seedy
LEGO 1989 Batwing Flies You Back to Your Childhood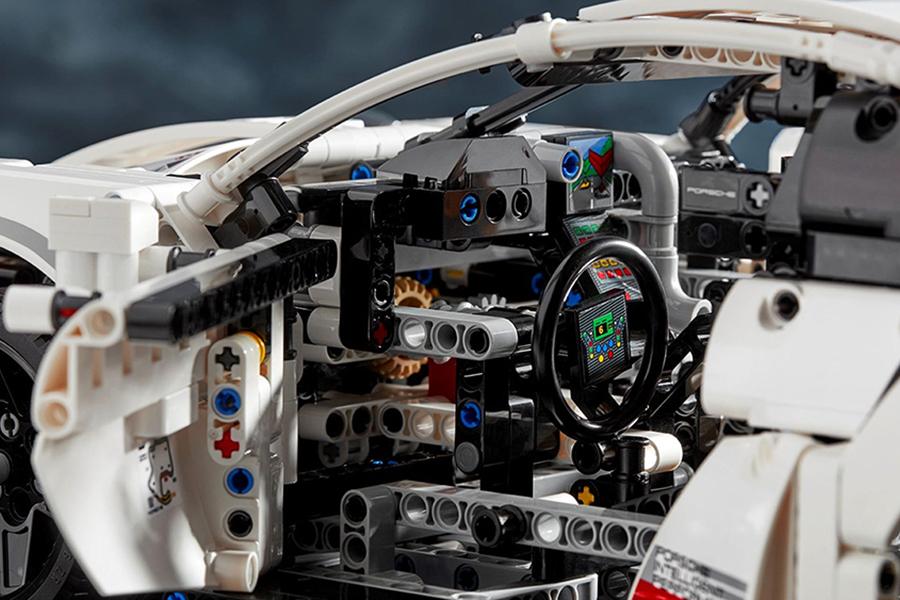 For the new model, LEGO pulled together 1,580 pieces—a marked reduction from the first model of the series, the Porsche 911 GT3 RS, which had 2,704 pieces. That reduction comes about largely because LEGO didn't include the gearbox in the new model. The build features a rear wing complete with "swan neck" mounts, as well as an extended rear diffuser.
The side mirrors are specially designed. The build may lack a windshield, but it does have a set of head and tail lights as well as wheels with black spoked rims. Under the hood, you'll find a six-cylinder boxer engine that even has moving pistons. There's even a working differential and independent suspension. All these details are a great way to introduce young builders to principles of engineering, especially racing engineering.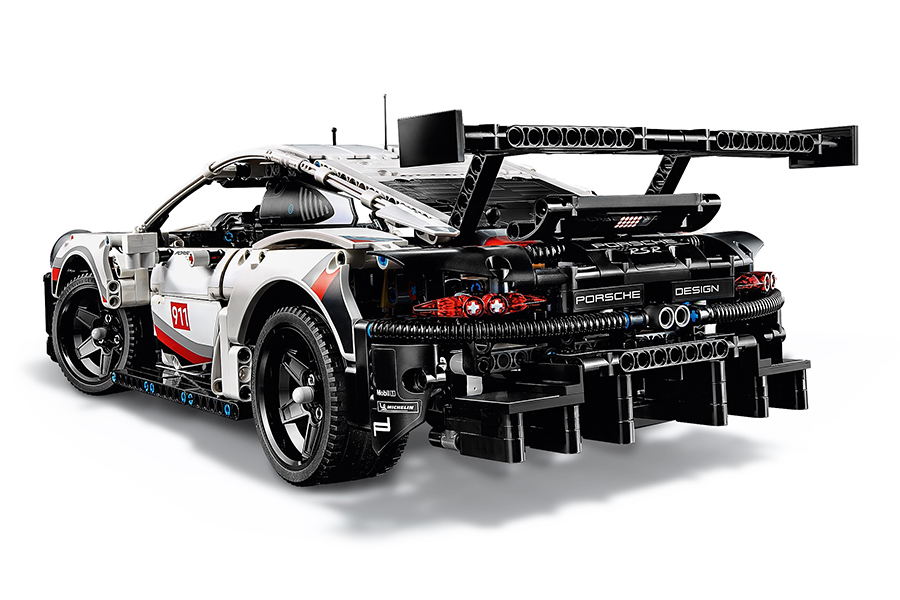 When you swing open the doors, you'll see a cockpit that resembles the actual car. There's a radar screen, a fire extinguisher system, and a steering wheel that works. The LEGO team even included a track map of the Laguna Seca circuit located on the driver's door.
The model measures 19 inches long, 7 inches wide, and 5 inches tall. It comes in the authentic livery of red, white, and black with a sticker sheet for additional detailing. If you're looking for a project to put together during the holidays, you can get the LEGO Porsche 911 RSR for USD$150.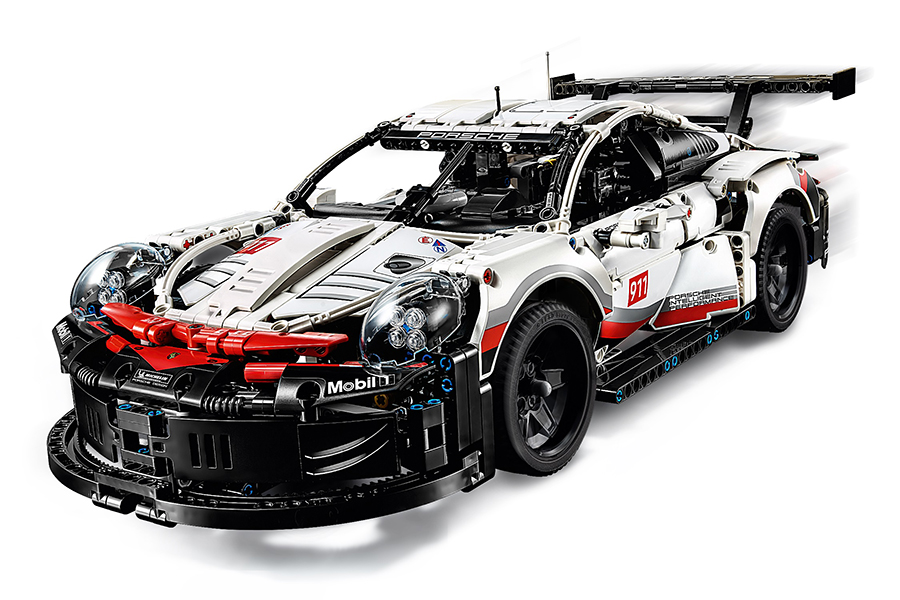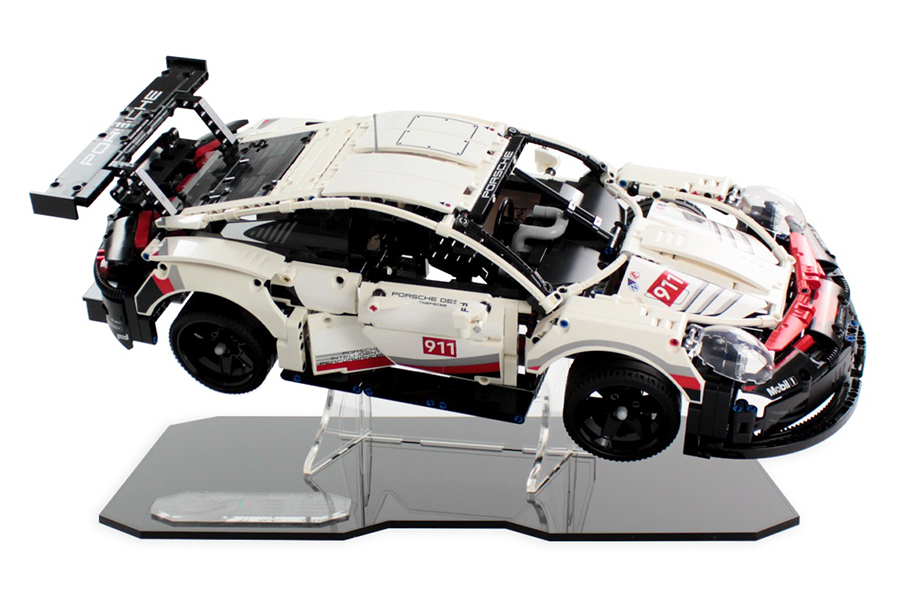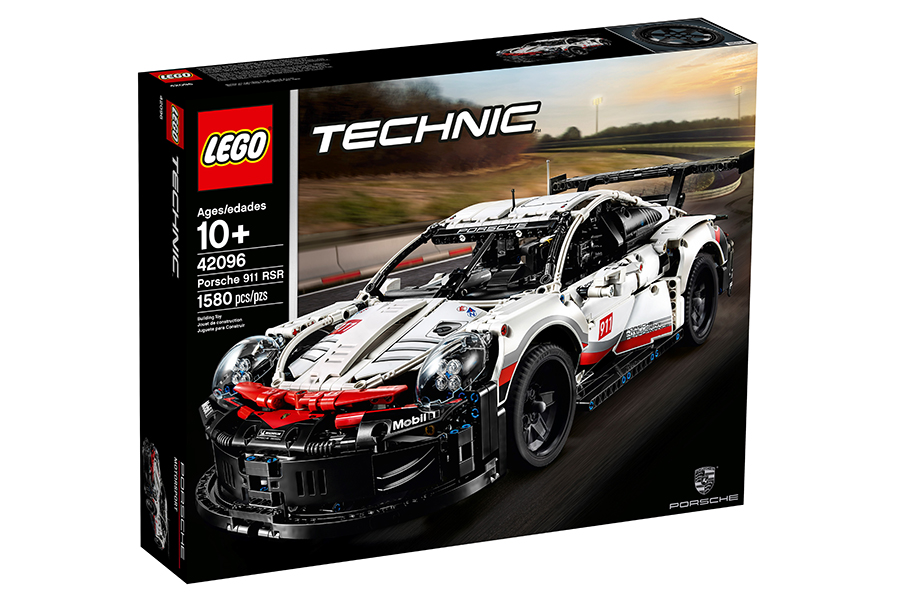 You'll also like:
Riff a New Sound with the LEGO Fender Stratocaster
LEGO Star Wars Mos Eisley Cantina Gets a Little Seedy
LEGO 1989 Batwing Flies You Back to Your Childhood