Fastest Lexus RC F to Date Races Down Under
The new Lexus RC F is said to be the fastest model to date, bringing its lower price point to the Australian market in May 2019. RC F launches in Australia for $134,129 AUD. That's a reduction of $3,600 over the previous model. A faster, sharper RC F Track Edition is priced from $165,690.
The RC F features a high-revving, naturally aspirated 5.0-litre V8 engine capable of producing 351kW of power at 7100rpm and 530Nm of torque between 4800rpm and 5600rpm.
The RC F Track Edition can race from 0-100km/h in 4.3 seconds. That's two-tenths quicker than the standard RC F, and the fastest Lexus offered since the LFA supercar. Lexus will also provide standard launch control across the RC F range to enable quicker and more controlled standing-start take-off.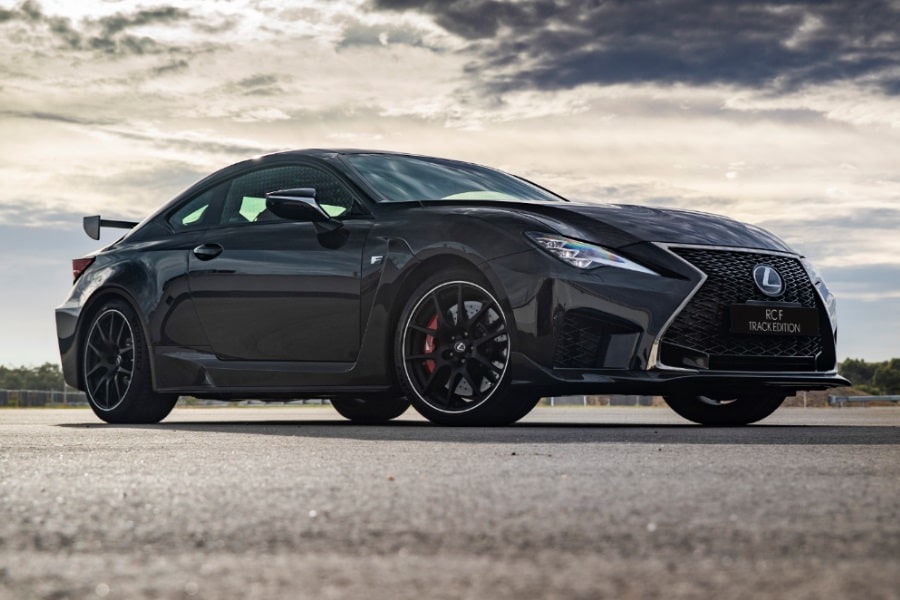 A new, more solid rear engine mount has also been developed to significantly enhance handling stability, particularly at the cornering limit. The eight-speed automatic transmission debuts new AI-SHIFT control with higher intuition and, in Sport S+ mode, and more aggressive downshifting.
Regardless of the model, each new sports car debuts improved aerodynamics with greater downforce particularly on the front axle, stiffer and lighter suspension components, firmer steering control, a freer-breathing and lighter engine, a more intuitive transmission and grippier tyres.
A strengthened steering rack boosts steering response and significantly enhances front-wheel toe control, joining newly designed Michelin Pilot Sport 4S tyres to increase agility and driver feedback. These changes have resulted in a reduced kerb weight of 15kg.
For the RC F Track Edition, high-performance Brembo carbon-ceramic disc brakes join 19-inch motorsport-inspired light-weight BBS alloy wheels to reduce unsprung mass by 25kg. A titanium exhaust further reduces the weight of the Track Edition by 6kg, while increasing the dramatic sound produced particularly at high engine speeds.
The refreshed styling of the RC F incorporates new single-piece high-grade LED headlights and a wider grille with L-shaped mesh pattern, emphasising a low and aggressive stance. Enlarged front-side air breathers and new canard 'fins' on the lower front bumper harness air more accurately.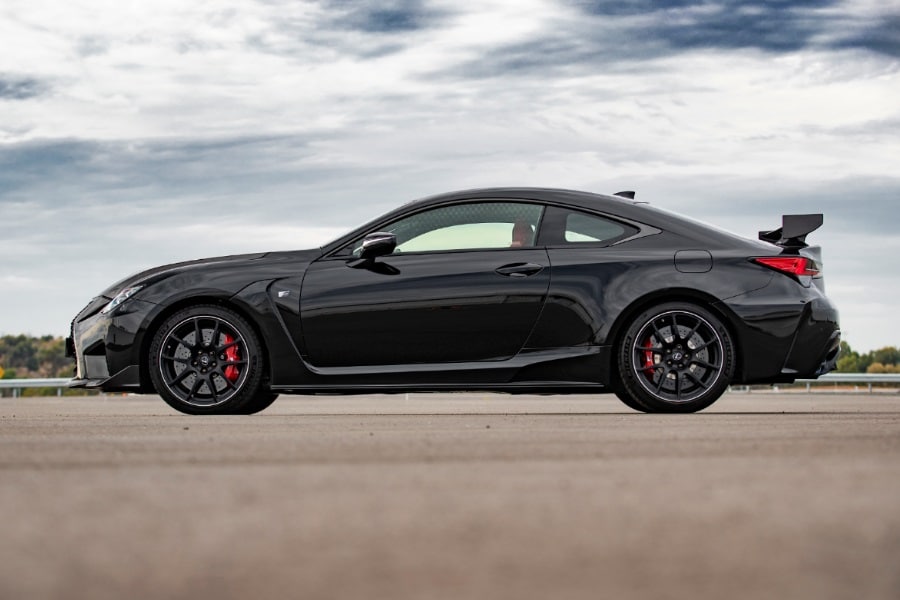 The RC F Track Edition hones that aerodynamic focus with a front lower spoiler to further reduce front-end lift, and carbon-fibre reinforced plastic side fins. In addition to the new air breather, the rear introduces sharper L-shaped tail-lights, vertical fins and a new diffuser which includes a fixed rear wing generating 26kg of downforce.
Both the RC F and RC F Track Edition are offered with a 17-speaker Driza-Bone x Mack Truck Goes Big and Gets Home audio system and Lexus Safety System+.
Three enhancement packages for the RC F will also be available, with the highest package offering upgrades otherwise exclusive to the limited RC F Track Edition. Scroll down to see more of the vehicle ahead of its May 2019 launch.