Overfinch Heritage Field Edition: $500k Range Rover Build
There are already a lot of reasons to love a vintage Range Rover. If you're an outdoorsman, the tuning specialists from Overfinch have created even more reasons to love this venerable SUV. The Leeds, England, based company transformed a 1997 Range Rover donor car into the Field Edition, successfully making it the perfect vehicle for a day of hunting.
Overfinch didn't change the exterior of the Range Rover, opting instead to leave it at factory standards. They did give the outside a custom Emerald Green finish, which looks stunning on its own, but combines even more beautifully with the tan leather of the interior. The Range Rover Field Edition rides on a set of Overfinch Nevada 16-inch alloy wheels, completing that outdoor-rugged look.
On the inside, perforated diamond quilt accents adorn the Recaro seats and the headliner. Knurled brightwork adds even more detail, decorating the gear sand low range selectors, the handbrake, the door lock stalks, and the interior door and grab handles. The door cards feature burr walnut, as do the air vent panels, and the carpet is a luxurious lambs wool. But it's the rear space that really makes this an outdoorsman's dream. Open the back hatch and you'll find a gun box cellarette that is completely handcrafted from walnut.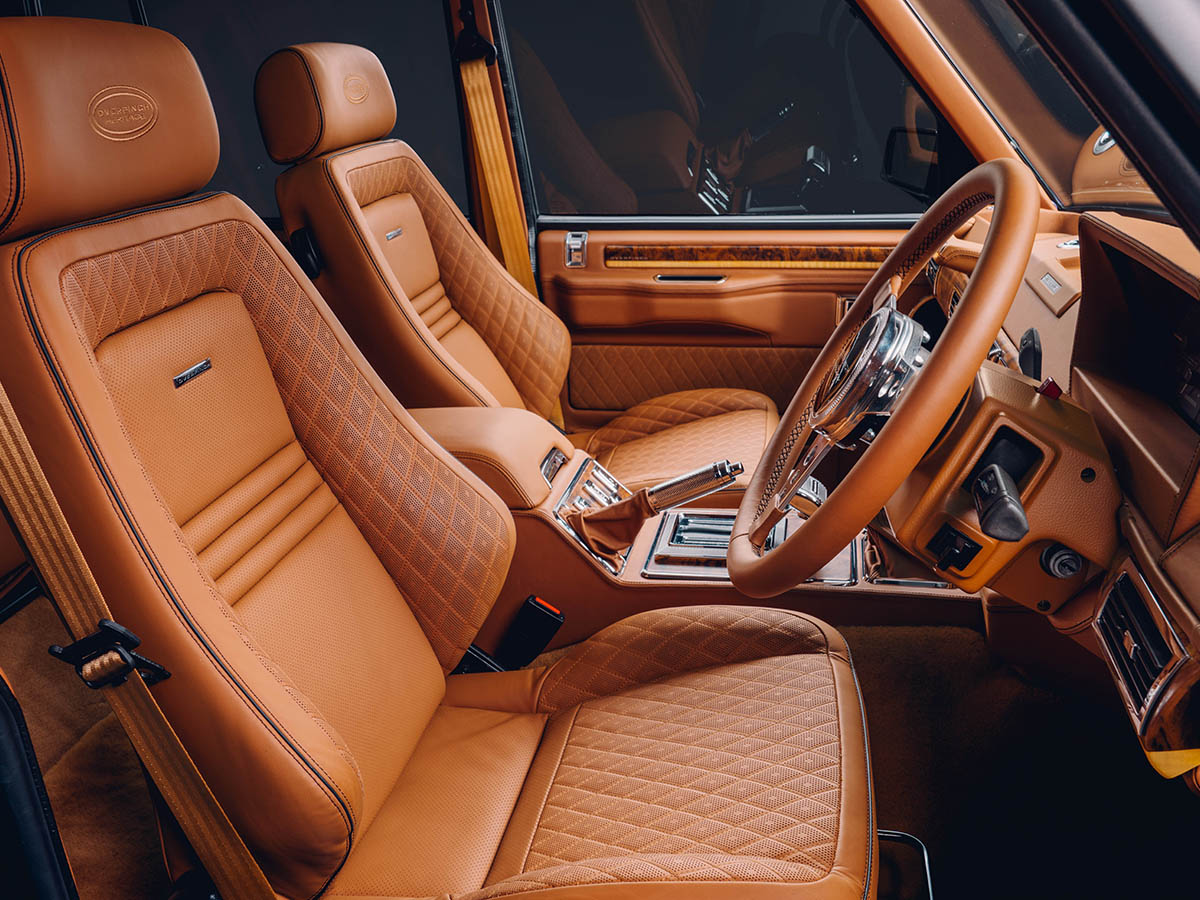 The inserts are olive ash, and the box features two lockable drawers. There's space for two shotguns as well as all the equipment and accessories you'll need for a day out in the field. There's also space for refreshments as well as a specially crafted humidor compartment. The topper features inlaid leather, and the drawers are completed with tan suede linings.
Don't worry, Overfinch also worked on the front end. Under the hood resides a GM 6.2L LS3 capable of 430 horsepower and 428 lb-ft of torque. In other words, not only will you be out of doors in complete luxury, you'll be able to go just about anywhere you want. The Overfinch Field Edition is available for USD$384,250 (AUD$536,387).
You'll also like:
2022 Toyota LandCruiser Sahara ZX Review: Coming for the Euros?
The Tesla Cybertruck Will Have 4 Motors and a Crab Mode
2022 Porsche 911 GT3 Track Review: The Purist's Porsche