Royal Enfield Super Meteor 650 Review: Cruise Without Breaking the Bank
Cruisers have always been something of an aspirational motorcycle segment for some time now. Ever since the early 1900s, bikes from Harley Davidson and Indian have been prolific pop stars of the cruiser world, leaving very little room for other manufacturers to throw their hats in the ring.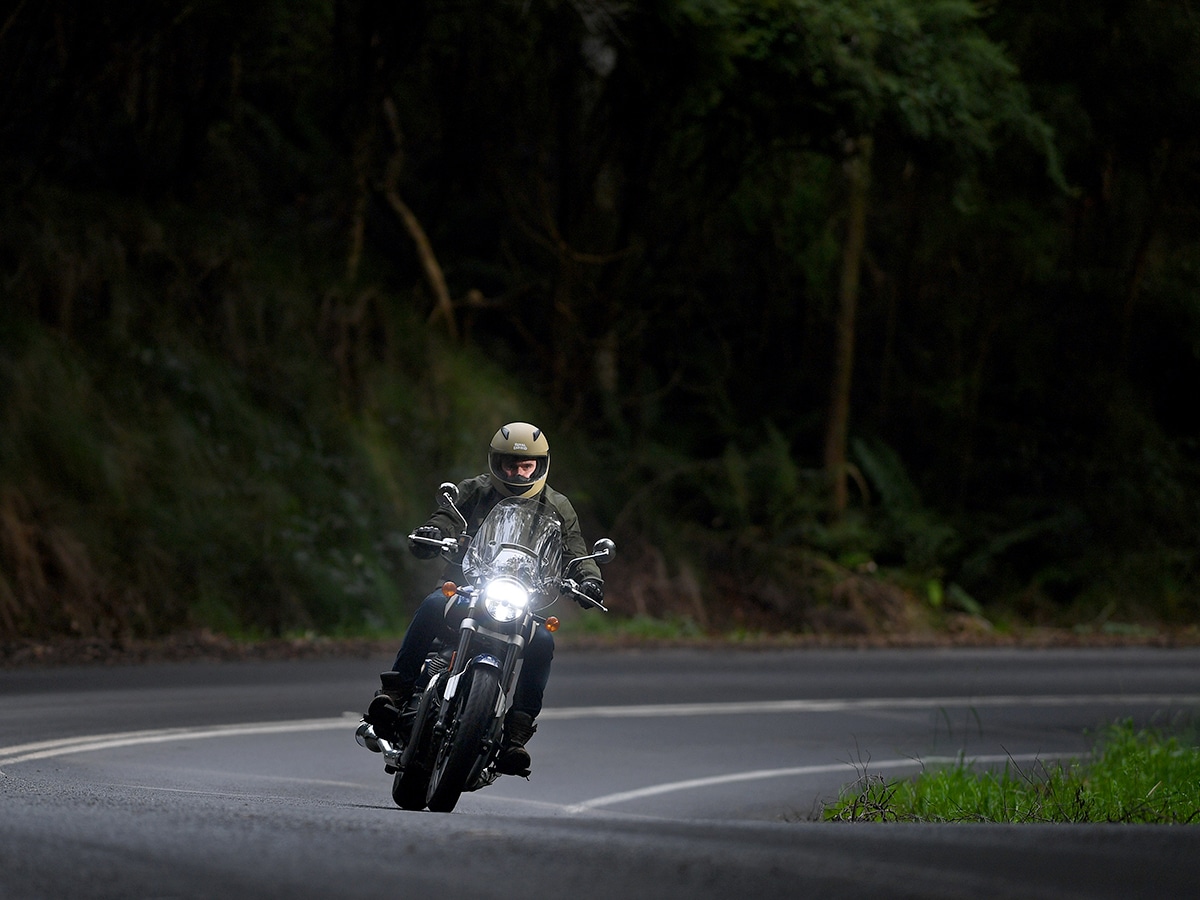 While both brands have produced iconic models from generation to generation, there's no denying a sense of financial and physical intimidation when looking to enter the market. In contrast, we have had entry-level, sub 400cc cruisers before, but they lack the hardware to deliver the authentic cruiser experience.
So, when Royal Enfield invited me down to Victoria's Great Ocean Road to test its latest cruiser, the Super Meteor 650, I was intrigued. It had the look, it had the history, and with prices starting at AUD$11,990, it certainly had the price. So, with a full tank of fuel and some clear skies on the horizon, it was time to see if the juice was worth the squeeze.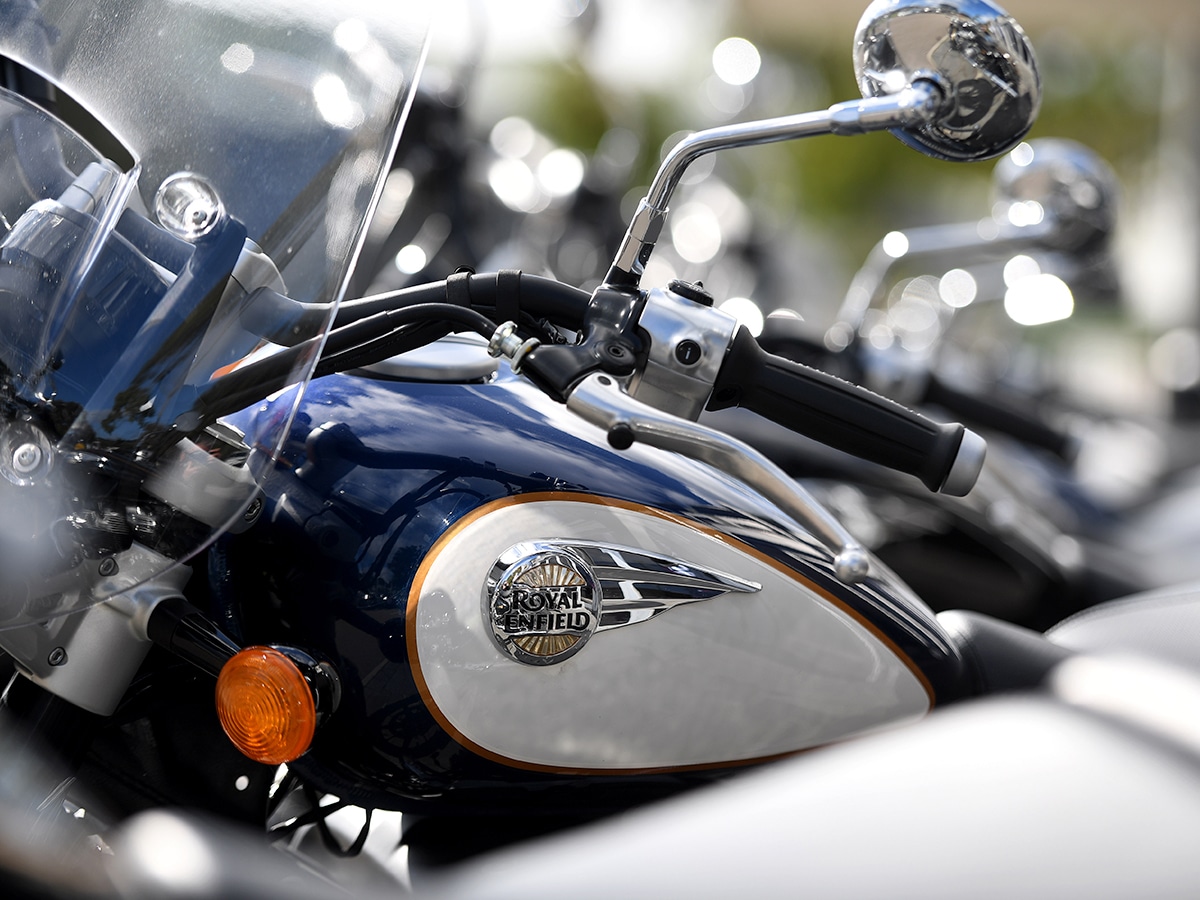 Royal Enfield Super Meteor 650 Design
From the moment I arrived in Lorne, it was clear that the Super Meteor 650 was a great-looking piece of kit. The silhouette exudes an undeniable charm and nostalgia; with its low stance, wide hips and narrow waist, it's got that old-school Americana aesthetic. Swinging a leg over, you can tell that the ergonomics of this Royal Enfield were carefully considered, with forward-mounted controls and adjustable brake and clutch levers.
The raised, wide handlebars perfectly complemented the silhouette while adding some functional comfort. Every aspect of the Super Meteor 650's design, from its teardrop fuel tank to the elegant sweep of headers, showcased a rhythmic blend of romance and functionality.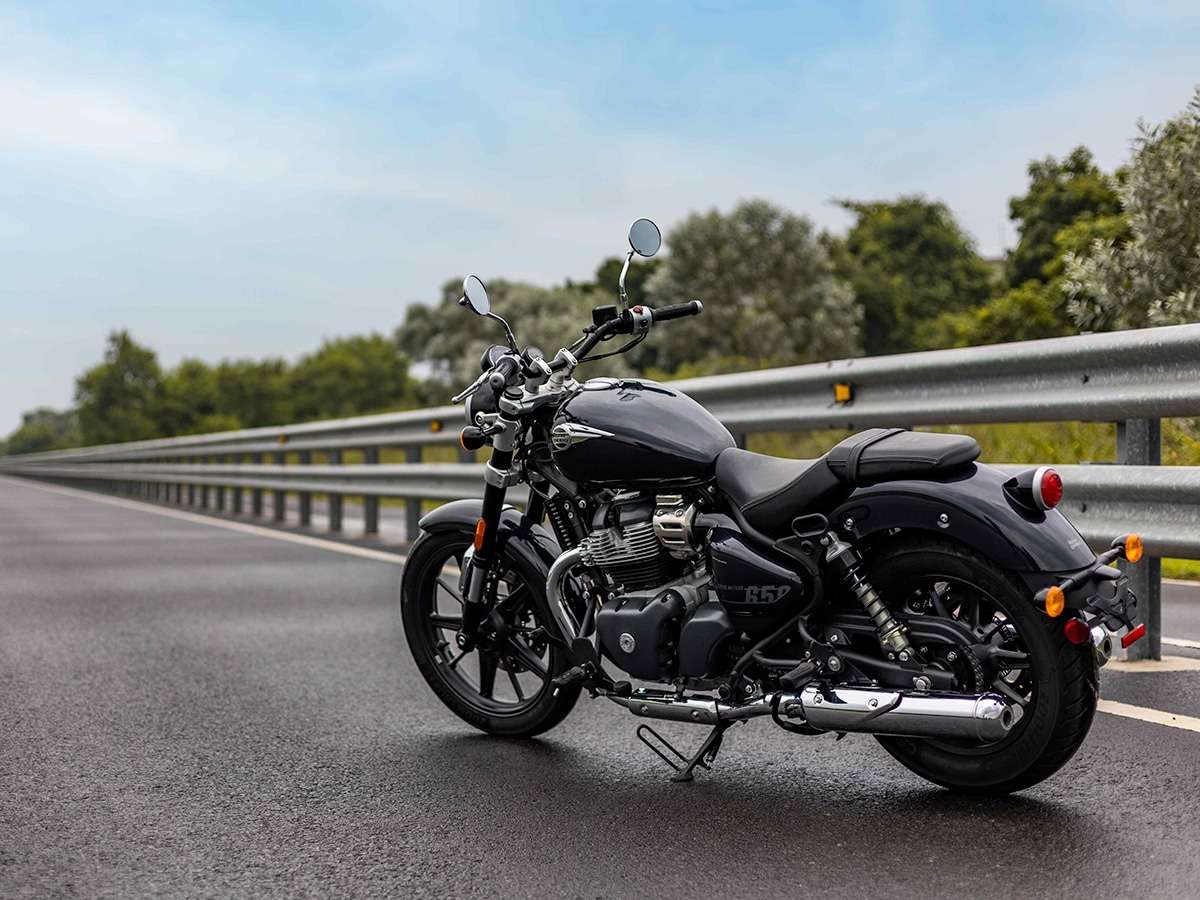 Royal Enfield Super Meteor 650 Features and Technology
While the overall design language is dripping in motorcycle nostalgia, the Super Meteor still boasts a handy dose of tech. The instrument cluster combines analogue elegance with digital functionality, displaying information such as speed, gear indicator, fuel gauge, clock, and trip meter.
Alongside the main dial sits Royal Enfield's Turn-By-Turn (TBT) navigation pod, aka 'Tripper', which you can integrate with your phone, providing simple, intuitive nav signals. Rounding off the tech suite are LED head and taillights and a discreet USB socket beneath the left side panel for convenient device charging.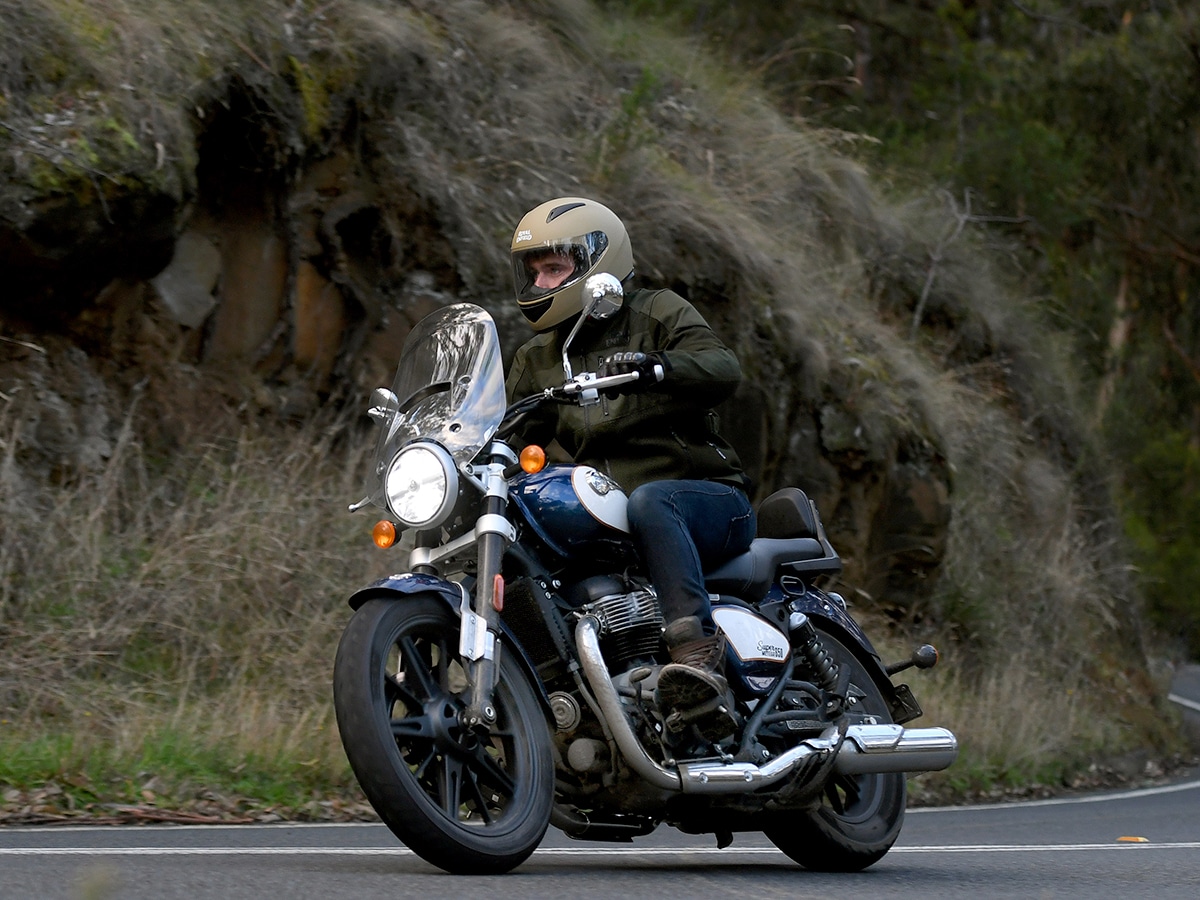 Performance
After getting familiar with the switchgear, it was time to suit up, point the Super Meteor towards South Australia, and see what the 650 could do. Leaving the car park, the first thing I noticed was just how smooth the parallel twin felt at low revs. Notably, it has a different intake and exhaust compared to the identical internals onboard the GT, but even still, there is minimal vibration and snarl at pedestrian speeds. However, once you get out of town, its true character starts to reveal itself.
The combination of intake and exhaust noise combine symbiotically to produce one of the best sounds I've heard come out of a modern-day Enfield, yet with functionality to boot. The 650cc power plant's smooth delivery and useable torque curve meant that you could lazily shift the cruiser and still pull yourself out of every turn with ease.
The bike isn't rapid by modern terms (47 bhp with a kerb weight of 241kg sees to that), but it's hard to care; it feels more playful, flirting between effortless cruising and wringing its neck without doing 'lose your license' speeds.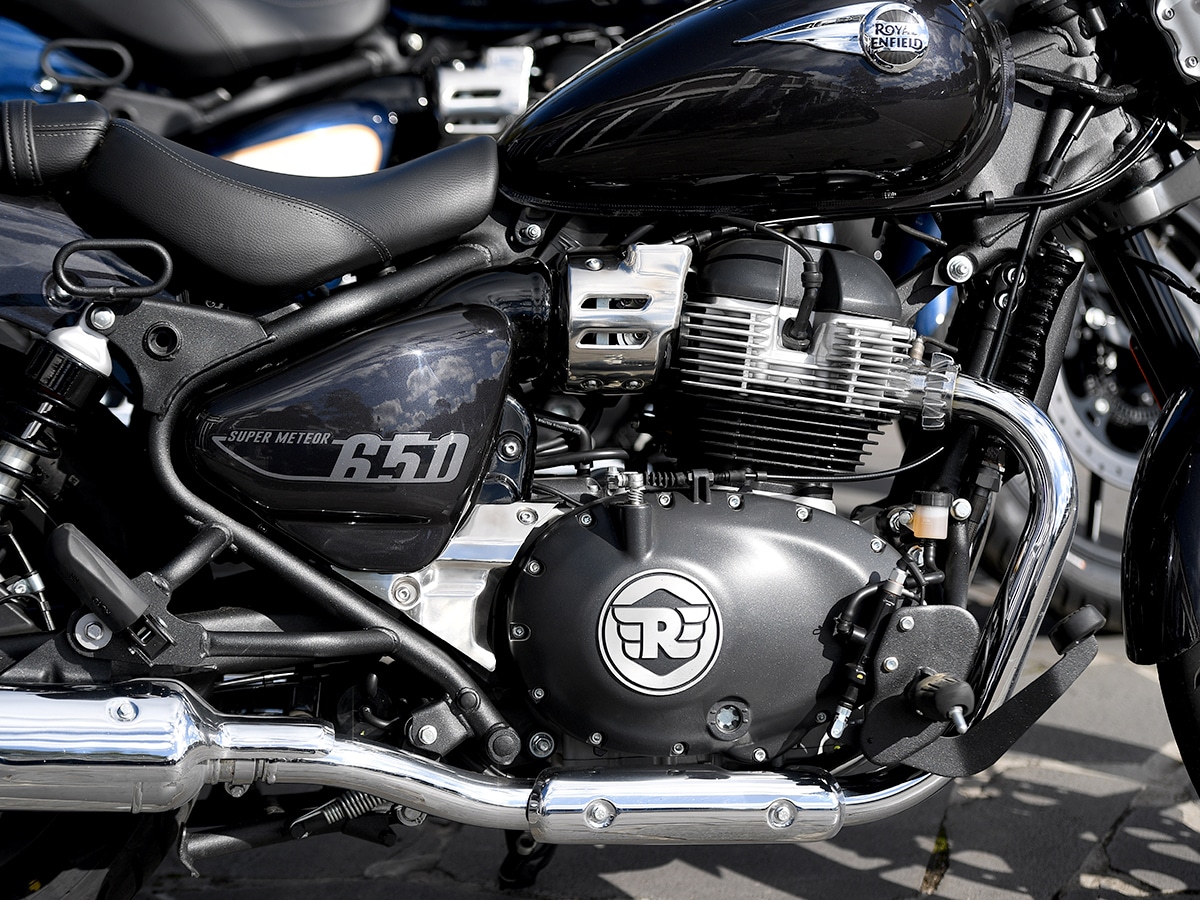 Chassis & Handling
Prior to the ride, I wasn't expecting much from the chassis of an entry-level cruiser, but once the roads started snaking, I was having a blast. I don't know what trickery went down between Royal Enfield and Harris Performance when they designed the new frame and swingarm, but the result is one very agile cruiser.
Don't get me wrong, it still feels heavy, but with the bulk of the weight down low, the Super Meteor jiggles its hips quickly and predictably, resulting in some engaging direction changes.
The Super Meteor 650 just so happens to be Royal Enfield's first bike with upside-down forks, and with a detour through a wet, unsealed section of road, it was the perfect opportunity to play a little game of shock dyno.
To its credit, the bike soaked up everything that was thrown at it (including copious amounts of mud), with only the tyres giving way to the sludge. Even back on firm ground, the entire ride was commendable. The rear shocks offer 101mm of wheel travel and five steps of preload adjustment, resulting in a ride you'd expect from far more expensive cruisers.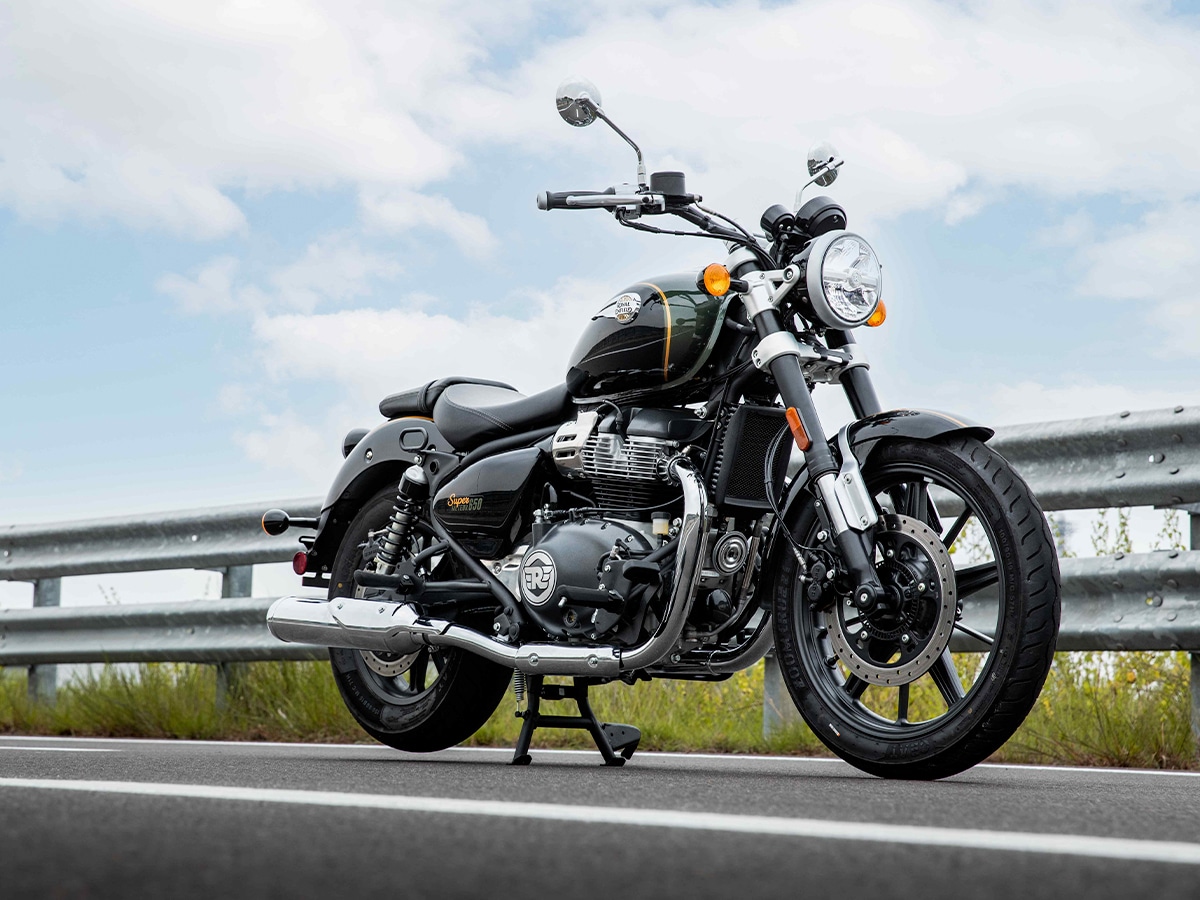 Royal Enfield Super Meteor 650 Pricing & Verdict
With its sensible ergonomics, refined engine, agile handling, and decent tech, all for a price starting at AUD$11,990, the Super Meteor 650 is colossal value. Could it be improved? Sure. I would rather have cruise control as standard, and the seat could be more comfortable, but Royal Enfield has nailed pretty much everything else.
The availability of different variants (standard/touring) and a wide range of colour options means there's a good amount of personalisation straight out of the factory, but I can see this platform becoming THE bike for after-market customisation.
The Super Meteor 650 is cool without the ego, it's fun without the speed, and it's pragmatic without being boring. I can see a wide range of riders throwing a leg over, from first-timers to old-timers and everything in between, but regardless of who ends up buying one, I am confident it will be one of the best-value cruisers they will ever purchase.
View at Royal Enfield Australia
DISCLAIMER: The author of this article, Justin Jackie, was invited as a guest of Royal Enfield to ride the Super Meteor 650 for the purposes of this review.