PlayStation 5 and Xbox Series X; two items that would make for the ultimate 2020 Christmas Gift and yet, they're both sold out. But that doesn't mean Christmas is ruined. Gamers can play almost all of the latest and greatest games on current-gen consoles and PCs, meaning the holidays can still be filled with time competing online and web-slinging across cityscapes. We've also compiled an incredible list of LEGO and accessories to help the gamer in your life reach new competitive heights.
You'll also like:
2020 Christmas Gift Guide – Tech Head
And now presenting our 2020 Christmas Gift Guide for The Gamer:

ASUS ROG Strix Go 2.4
This award-winning headset separates itself from all those attention-seeking alternatives by remaining sleek and sophisticated—so the ideal headset for modern homes. The ASUS Republic of Gamers (ROG) Strix Go 2.4 blends in with your smart technology while providing you or a loved with top-of-the-line audio performance.
AI noise-cancellation technology enables crystal-clear in-game voice communication while limiting unwanted noises. Low latency minimises lag so you can enjoy wireless freedom without it affecting scorestreaks. Weighing just 290 grams, the lightweight comfort provided by the headset is as enjoyable as the audio itself.
The impressive 25-hour battery life would keep anyone gaming for days, and fast charging provides an additional 3 hours of use from just 15 minutes of downtime. Compatible with PC, PlayStation, Xbox, Nintendo Switch and smart devices, there's certainly a lot to be thankful for here come Christmas Day.
Buy it here (AUS) Buy it here (US)
Tony Hawk's Pro Skater 1 + 2
In Partnership with Activision
Whether you're returning to iconic moments from your youth or experiencing this skating sensation for the first time, Tony Hawk's Pro Skater is a defining gaming experience and better than ever in HD. Two of the best games from the late 90s are remade from the ground up, then combined into one neat package. The game is celebrating universally positive reviews and perfectly blends the old and new.
Players can skate as the legendary Birdman himself, Tony Hawk and a full roster of familiar faces along with plenty of newcomers. The classic punk and hip hop soundtrack will entertain as you kickflip and wallride your way around the world, and features the original artists like Rage Against the Machine, Bad Religion, Goldfinger, and Naughty by Nature, alongside hot new acts including Alex Lahey, Baker Boy, DZ Deathrays, CHAII, Machine Gun Kelly, and Rough Francis.
Buy it here (AUS) Buy it here (US)
Crash Bandicoot 4: It's About Time
In Partnership with Activision
Crash Bandicoot is back for his first new adventure in 12 long years. The villainous Neo Cortex is launching an all-out assault on the entire multi-verse. It's up to Crash, Coco and your favourite marsupials to save the day by bending the rules of reality, harnessing new abilities and battling ridiculous bosses all while performing some tough-as-nails platforming. Reviews agree that this is the best Crash game yet.
Crash Bandicoot 4: It's About Time features over 100 levels, making it the perfect game to sink your teeth into over the holiday break.
Buy it here (AUS) Buy it here (US)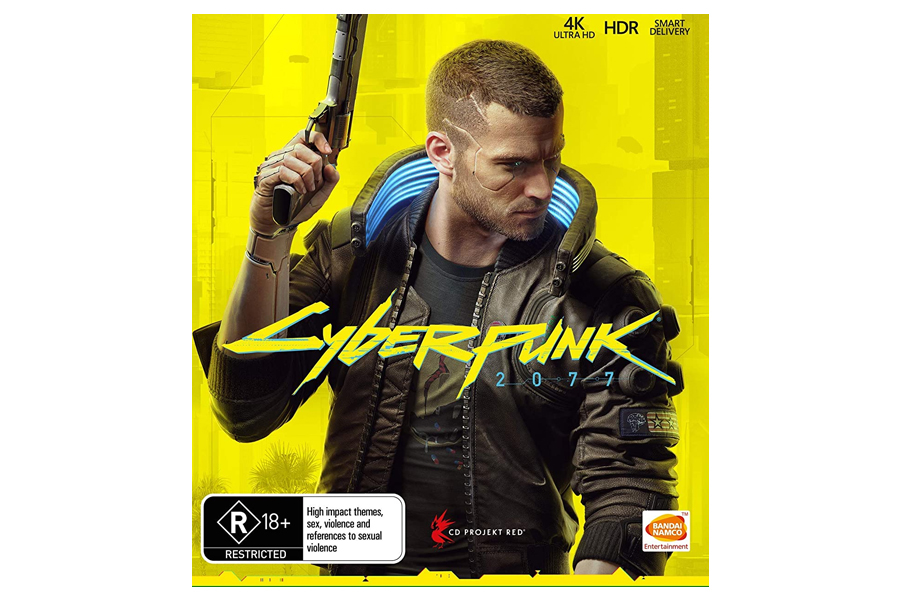 Cyberpunk 2077
In Partnership with Cyberpunk 2077
The most anticipated game of the year, no! The most anticipated game of the generation is Cyberpunk 2077, and it finally launches in early December.
From the makers of the Witcher 3, Cyberpunk 2077 presents a futuristic world where corporations manage every aspect of life from the top floors of their sky-scraping fortresses. Down below, the streets are run by drug pushing gangs. The in-between is where decadence, sex and pop culture mix with violent crime.
You play as V, a cyberpunk. In a world of street warriors and life-hackers, today is your first step in acquiring an implant that grants eternal life. If that doesn't seal the deal, how about the fact that Keanu Reeves is in the game?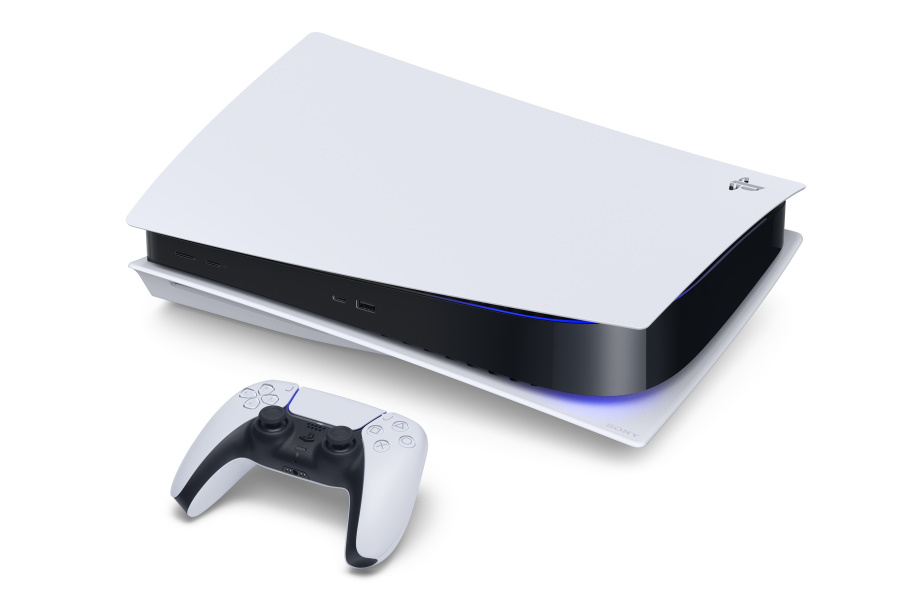 PlayStation 5
The next generation of gaming is here! Better graphics, faster loading, ray tracing and more lift gaming into the modern era and sets an impressive standard for the future. Many of us missed out on launch day stock, but Sony says we can expect more by December, meaning it could still be possible for you to snap up a PlayStation 5 before Christmas. Watch this space.
Buy it here (AUS) Buy it here (US)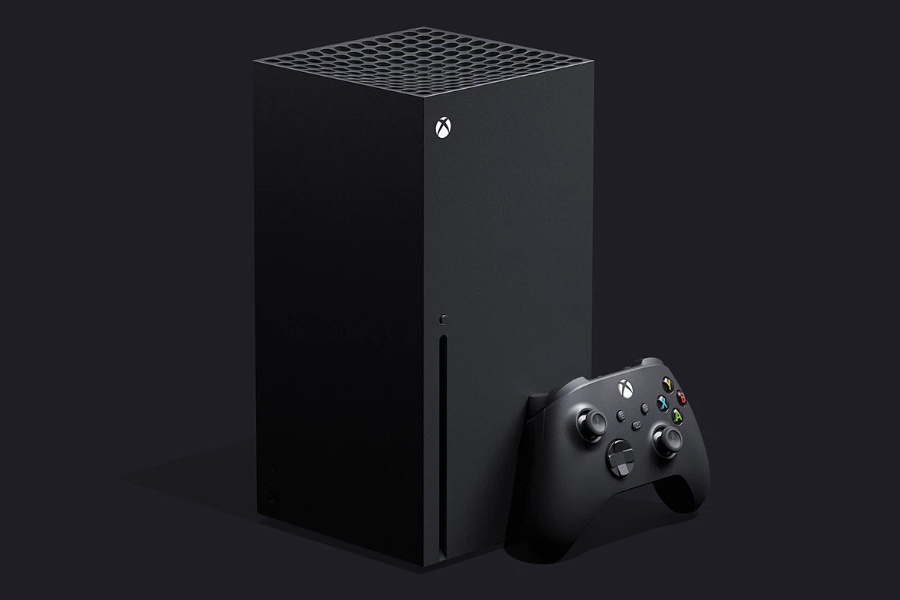 Xbox Series X
And another exciting new release that's already sold out. With Xbox's exciting smart delivery system, backwards compatibility and renowned Game Pass service, Xbox Series X offers the ultimate gaming library complementing next-generation performance. Keep an eye on Amazon for when more stock becomes available.
Buy it here (AUS) Buy it here (US)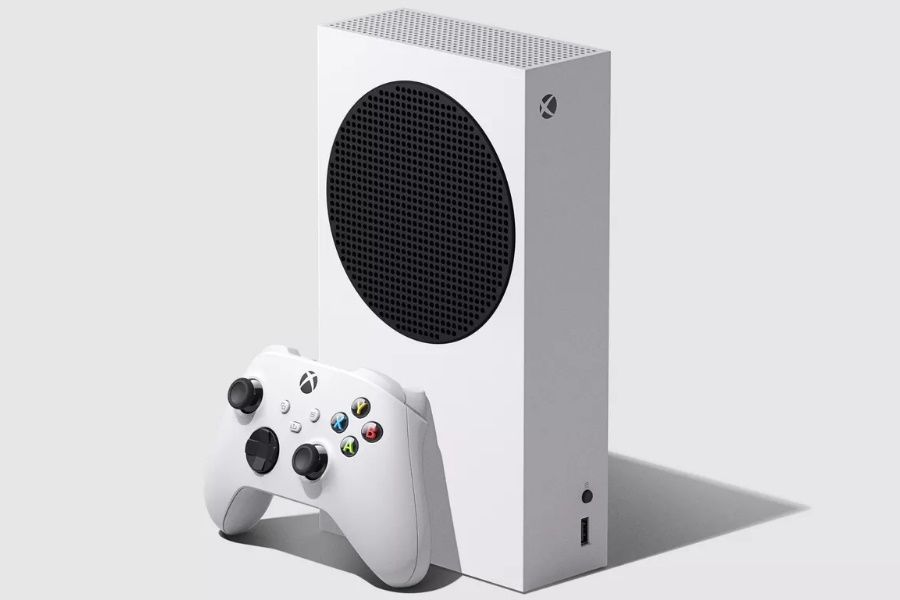 Xbox Series S
As the new cost-effective gaming option, Xbox Series S aims to put gaming in the hands of more casual audiences who favour an affordable experience over top-of-the-line graphics. When paired with Game Pass, Series S offers a comprehensive and continuously updated gaming library for less than the monthly cost of Netflix. Who could have predicted next-gen gaming wouldn't break the bank?
Buy it here (AUS) Buy it here (US)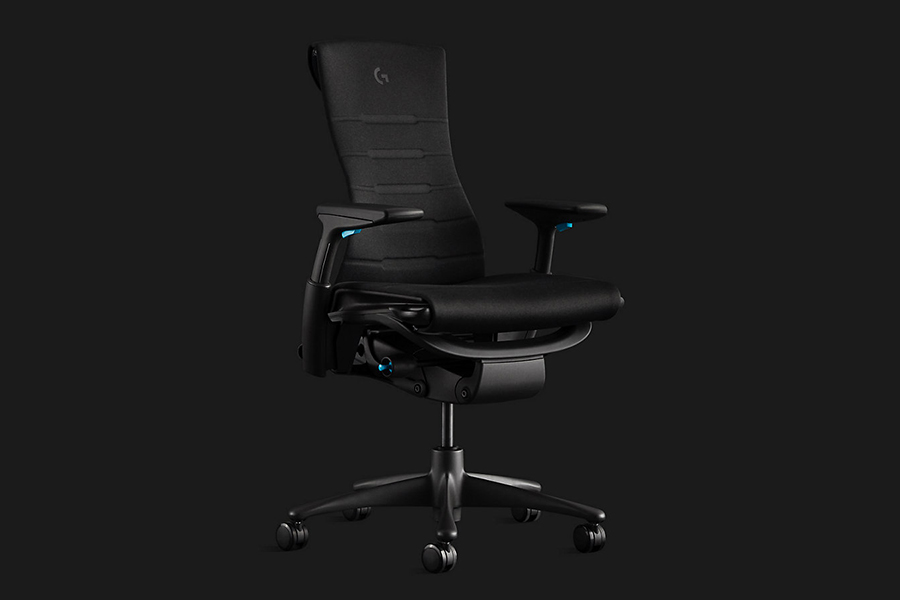 Logitech G x Herman Miller Gaming Chair
Esports athletes and streamers sit at their desks three times longer than your average office worker. So Herman Miller teamed up with Logitech to make the Embody Gaming Chair. A gaming must-have, Embody's design eliminates fatigue and improves posture, while four layers of cooling foam dissipate heat, keeping players cool and comfortable. You're going to love how it treats your back, hips, legs, neck and shoulders. Your entire body will appreciate the support.
Buy it here (AUS) Buy it here (US)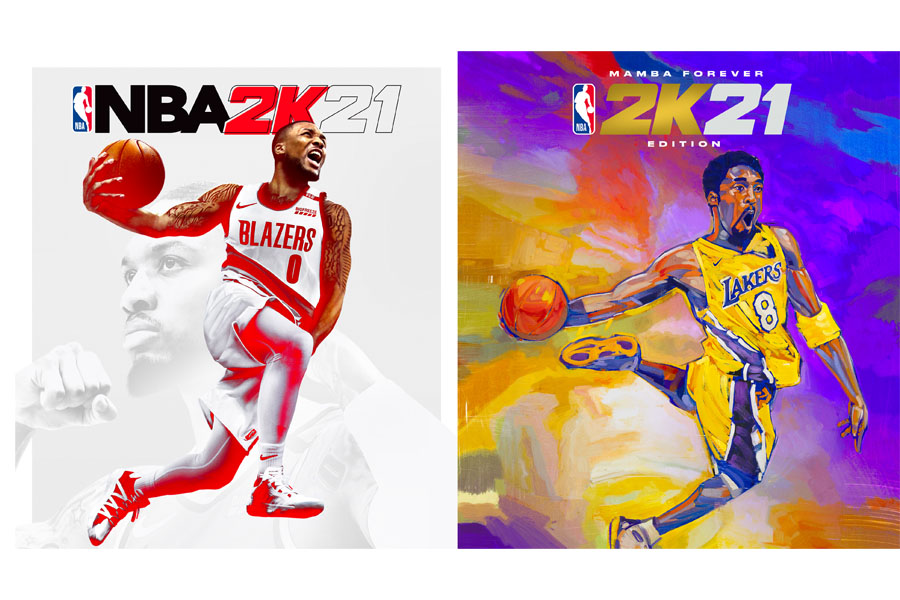 NBA2K21 on XBOX and Playstation
Everything is game on NBA2k21. Now available on next-gen consoles, 2K is faster, better looking and even bigger with 'The Neighbourhood' now expanded to the immersive 'The City'. For the last couple years, 2K has been setting a blistering standard in sports simulation, 2K21 is their best iteration yet with more customisation and a slew of new game modes. Our favourite is the MyCareer where you can create your own player and conquer the league.
Buy it here (AUS) Buy it here (US)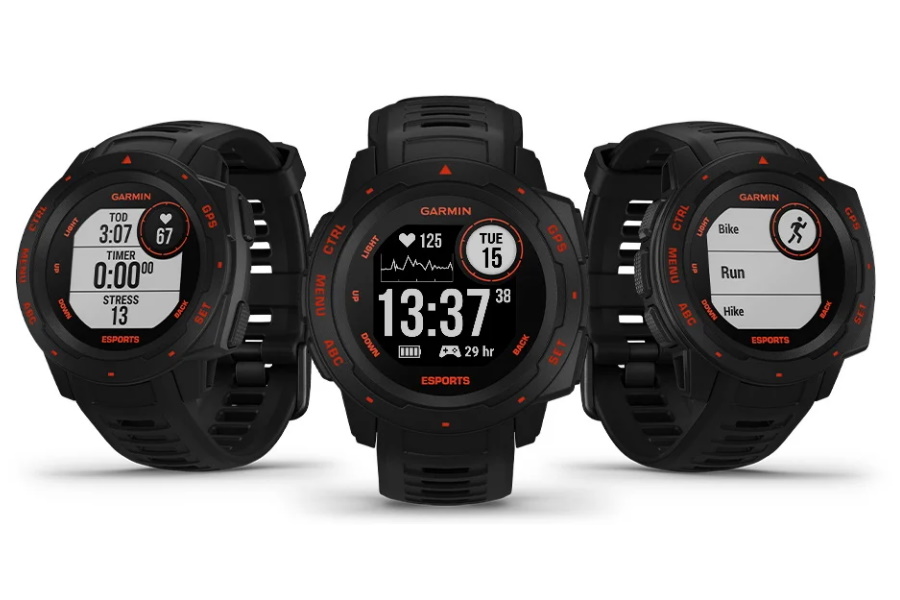 Garmin Instinct Esports Edition GPS Watch
Fitness watches are great for measuring heart rate, stress, sleep and more. So it makes sense that esports competitors would benefit from the technology the same as everyone else. The Garmin Instinct Esports Edition GPS smartwatch can help you train your body and prepare your mind for intense gaming, and clutch plays. With 80 hours battery life, bold colours and a high contrast display, competitors will be envious of more than just your superior score.
Buy it here (AUS) Buy it here (US)

Sega Mega Drive Mini
Sega's iconic console is back in a slick, miniaturised form. The Mega Drive Mini (or Genesis in the US), is loaded with 40 legendary games repping those cutting-edge 16-bit graphics. The line-up includes Sonic the Hedgehog, Ecco the Dolphin, Castlevania: Bloodlines, Altered Beast, Streets of Rage, Toe Jam & Earl and many more. The classic console comes with two wired controllers so two players can re-experience the games that defined a generation.
Buy it here (AUS) Buy it here (US)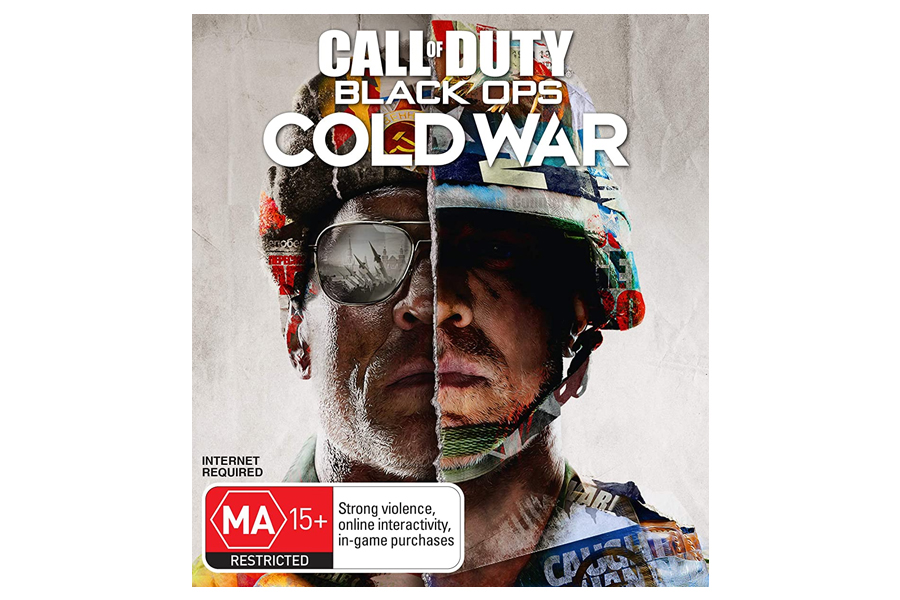 Call of Duty: Black Ops Cold War
As a direct sequel to 2010's Call of Duty: Black Ops, Cold War drop fans into the depths of the volatile early 1980s. Nothing is ever as it seems in a gripping single-player campaign, where players come face-to-face with historical figures and hard truths, as they battle around the globe through iconic locales like East Berlin, Vietnam, Turkey, Soviet KGB headquarters and more. Beyond the Campaign, Cold War weapons define next generation of Multiplayer and Zombies experiences which will keep the game going long into 2021.
Buy it here (AUS) Buy it here (US)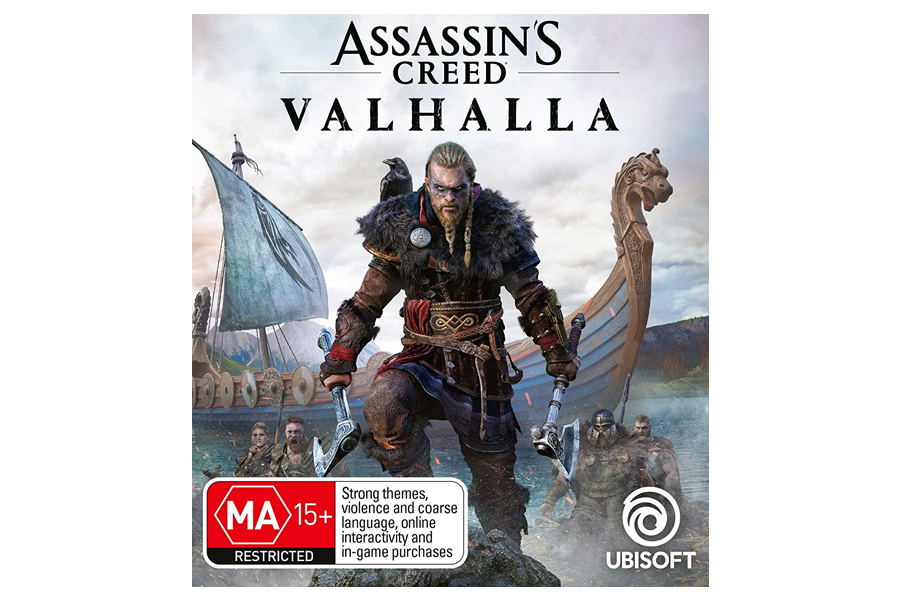 Assassin's Creed Valhalla
Welcome to the dark ages. You are Eivor, a fierce Viking warrior raised on tales of battle and glory. Players sail from the mysterious shores of Norway to the forbidding kingdoms of England to raid, grow and earn a place among the gods in Valhalla. The 22nd release in the Assassin's Creed series is arguably the best one to date.
Buy it here (AUS) Buy it here (US)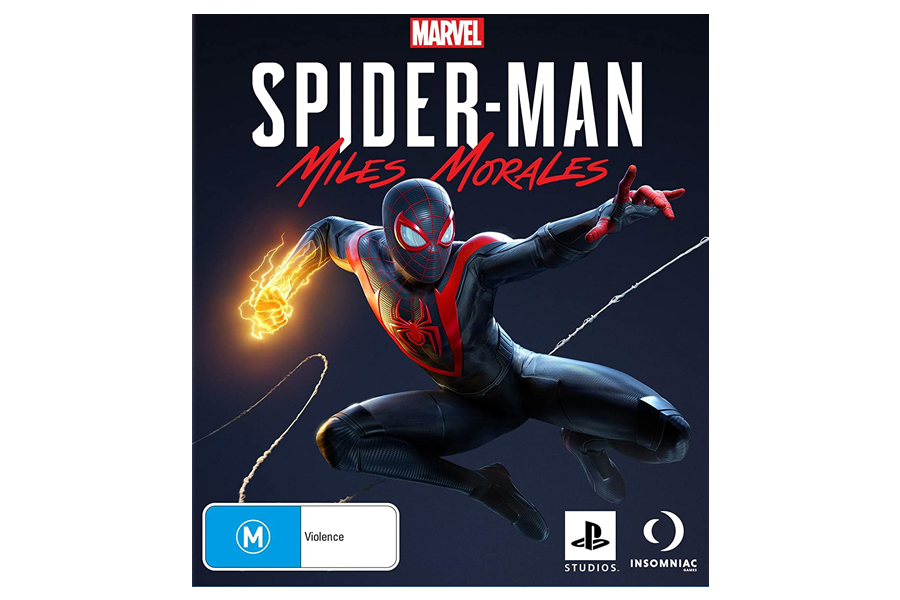 Marvel's Spider-Man: Miles Morales
A fresh-faced Miles Morales follows in the footsteps of his mentor Peter Parker to become New York's new Spider-Man. But when a war for power breaks out on the snowy streets of his neighbourhood, the aspiring hero realises that with great power, there must also come great responsibility. To save all of New York, Miles must take up the mantle of Spider-Man and own it.
Buy it here (AUS) Buy it here (US)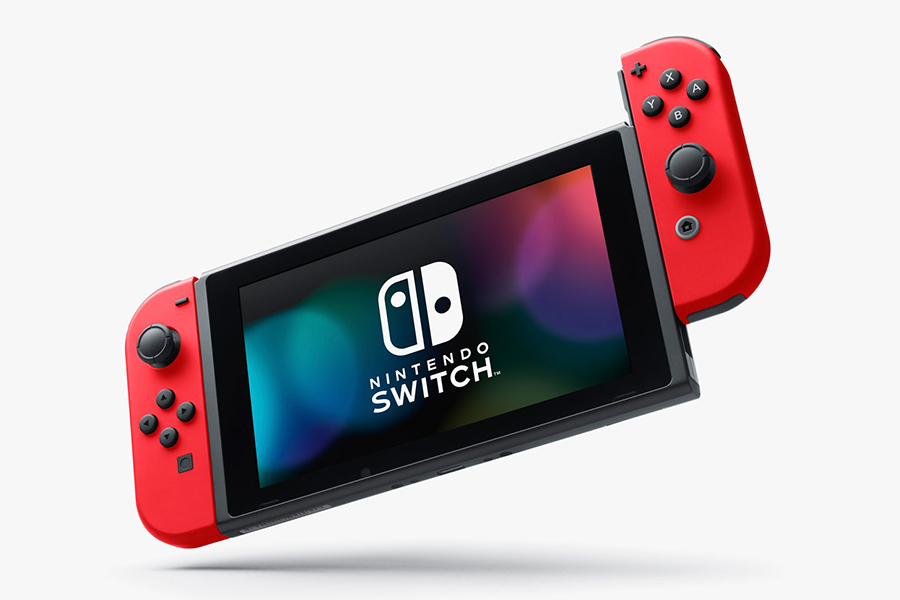 Nintendo Switch
What's better than enjoying the latest Super Mario, Zelda and Smash Bros. titles? How about the ability to enjoy them from wherever you are and wherever you go? Nintendo Switch continues to break sales records and change the way we game, making some of the best modern games playable where it suits you—on the big screen, the bus, from your bed and much, much more. Every gaming household needs a Switch, maybe two.
Buy it here (AUS) Buy it here (US)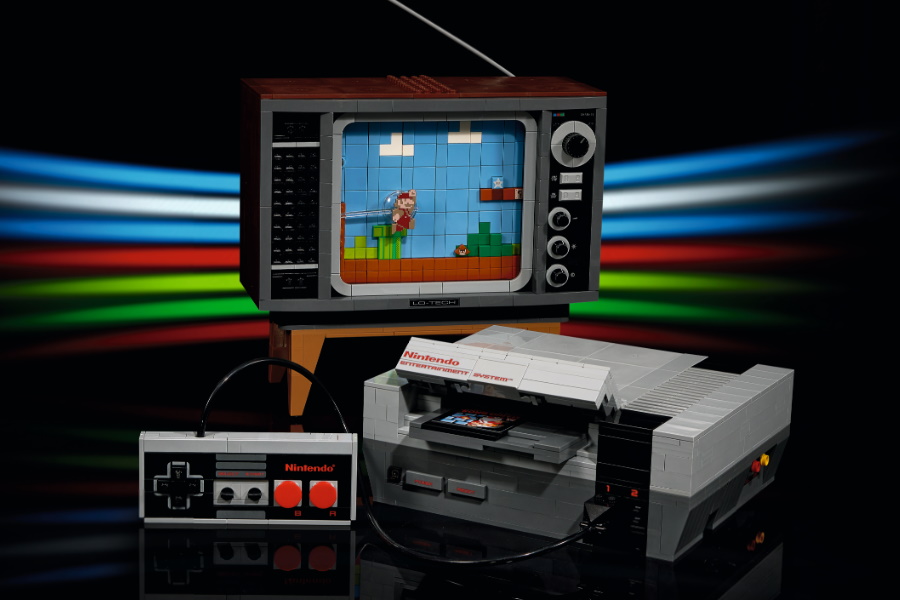 LEGO Nintendo Entertainment System
LEGO has released the ultimate kit for old school Nintendo gamers. So anyone who enjoyed Super Mario Bros. on the NES. Relive the experience with this highly collectable NES building set comprising 2,646 pieces for a building Nintendo Entertainment System console, a controller with connecting cable and plug and even an opening slot for a LEGO Super Mario Bros. cartridge. The console also comes with a buildable retro TV, featuring an 8-bit Mario figure on the scrolling screen.
Buy it here (AUS) Buy it here (US)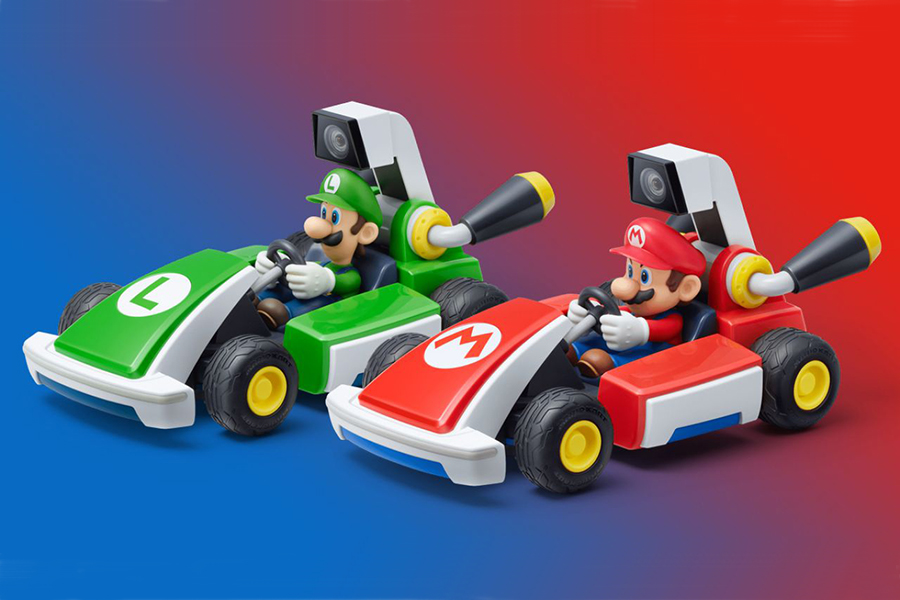 Mario kart Live: Home Circuit
Turn your house, garage, deck or more into a custom Mario Kart circuit racing a remote-controlled kart via a Nintendo Switch. Place gates around the home to create tracks playable in-game, and the real-world kart can actually respond to boosts and items like banana peels. Race your mates in real life with Mario and Luigi kits to dominate both on and off the screen.
Buy it here (AUS) Buy it here (US)
Super Mario 3D All-Stars
Three of the all-time greatest platformers are repackaged and updated for Nintendo Switch. Super Mario 3D All-Stars collects Super Mario 64, Super Mario Sunshine and Super Mario Galaxy for a new generation and those nostalgic for simpler times.
Buy it here (AUS) Buy it here (US)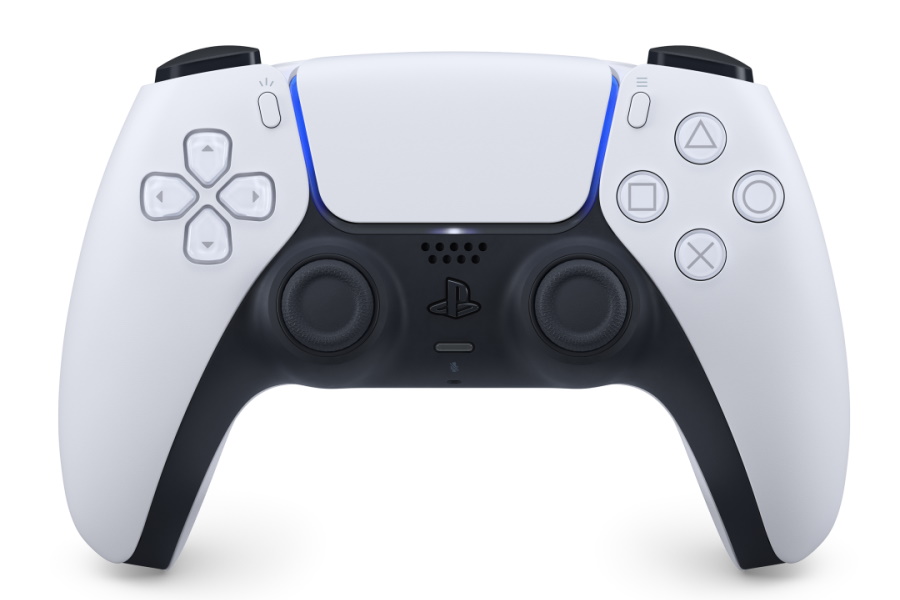 PlayStation DualSense Controller
If you know someone lucky enough to have scored a PS5, make yourself the default player two by adding another DualSense controller to the mix. PS5 controllers have received significant upgrades from the last generation so players can fully immerse thanks to haptic feedback, dynamic adaptive triggers and a built-in microphone, all integrated into an iconic comfortable design.
Buy it here (AUS) Buy it here (US)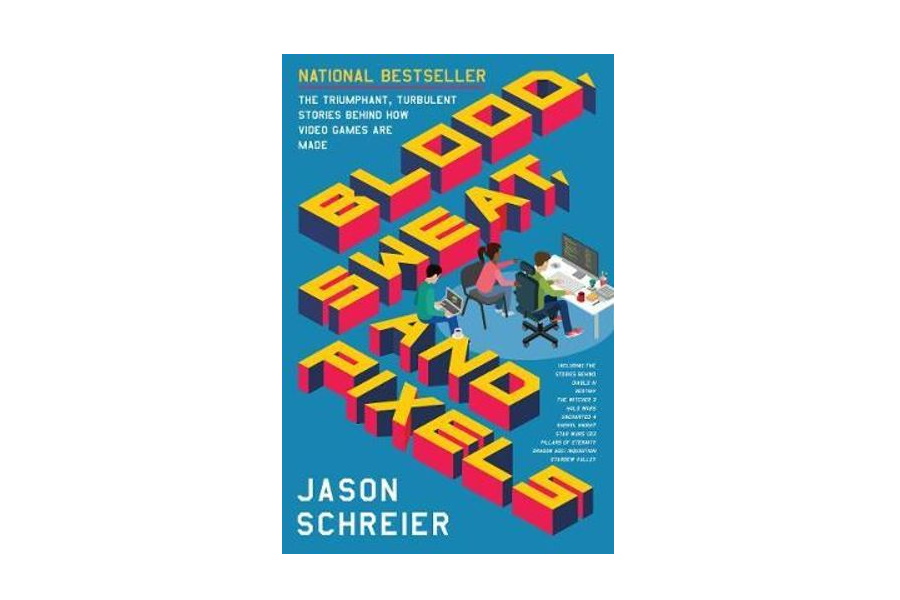 Blood, Sweat and Pixels
Discover the stories behind some of your favourite games in Blood, Sweat and Pixels. From Star Wars to Stardew Valley and Diablo to Dragon Age, Jason Schreier takes readers on a journey through round-the-clock crunches, buggy-eyed burnouts, and last-minute saves. Ultimately, this book is a tribute to the dedicated diehards and unsung heroes who scale mountains of obstacles in their quests to create some of the best games of all time.
Buy it here (AUS) Buy it here (US)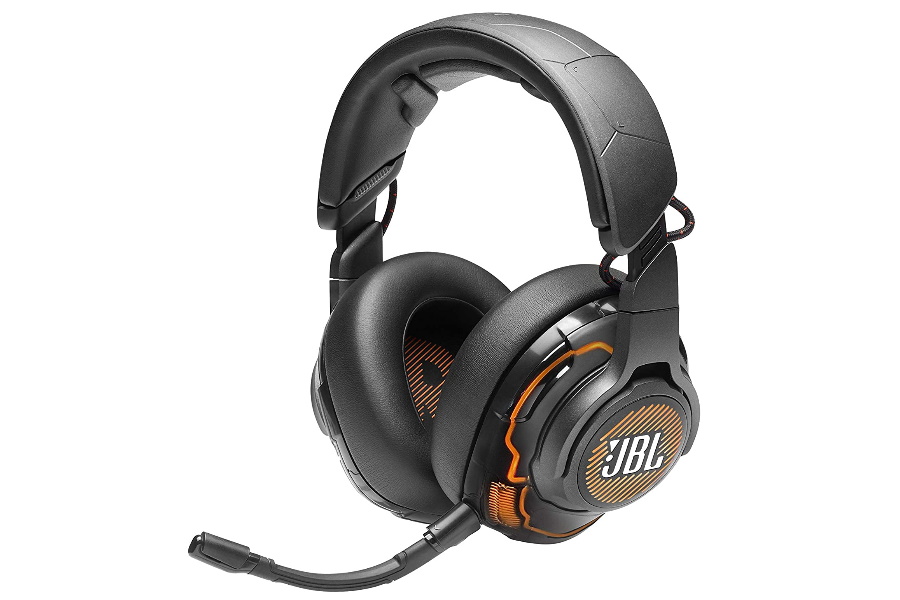 JBL Quantum ONE Headset
In competitive gaming, sound is survival. That's why the top-of-the-line JBL Quantum ONE allows you to pinpoint every step and every shot for a true competitive edge. From tracking enemies in first-person to engaging in epic MOBA battles, you're in for a real treat with this headset. Noise Cancellation actively monitors your environment and blocks out unnecessary noise. Memory foam ear cushions covered in soft leather are the icing on the cake.
Buy it here (AUS) Buy it here (US)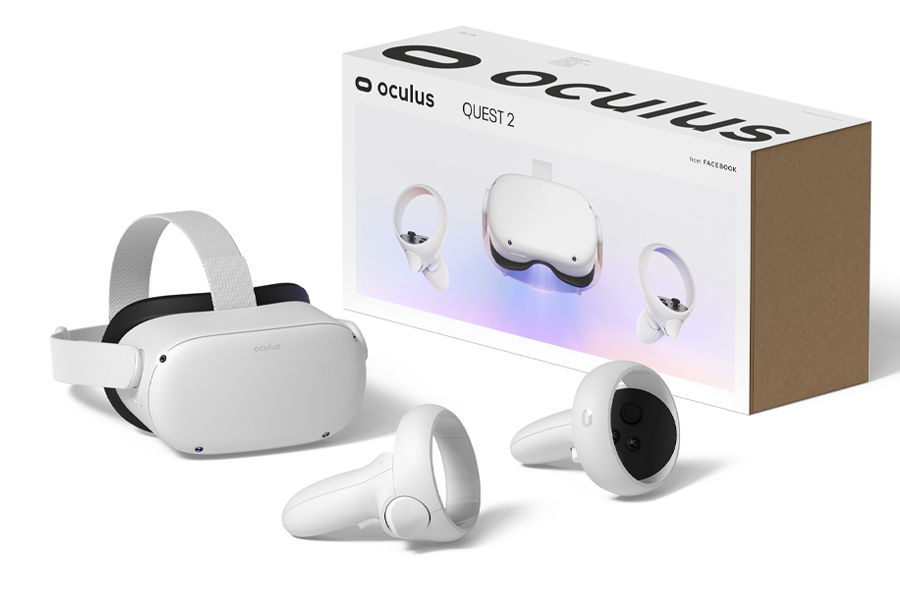 Oculus Quest 2
VR technology scores a serious upgrade in the Oculus Quest 2. Not only is the latest VR headset from Oculus more powerful for more immersive gaming, but it's also lighter, more ergonomic and comes in at a lower price point making VR more accessible to gamers. Pair the headset with some must-play games like Beat Sabre, Phantom Ops and The Walking Dead: Saints and Sinners and you're in for a real treat this Xmas.
Buy it here (AUS) Buy it here (US)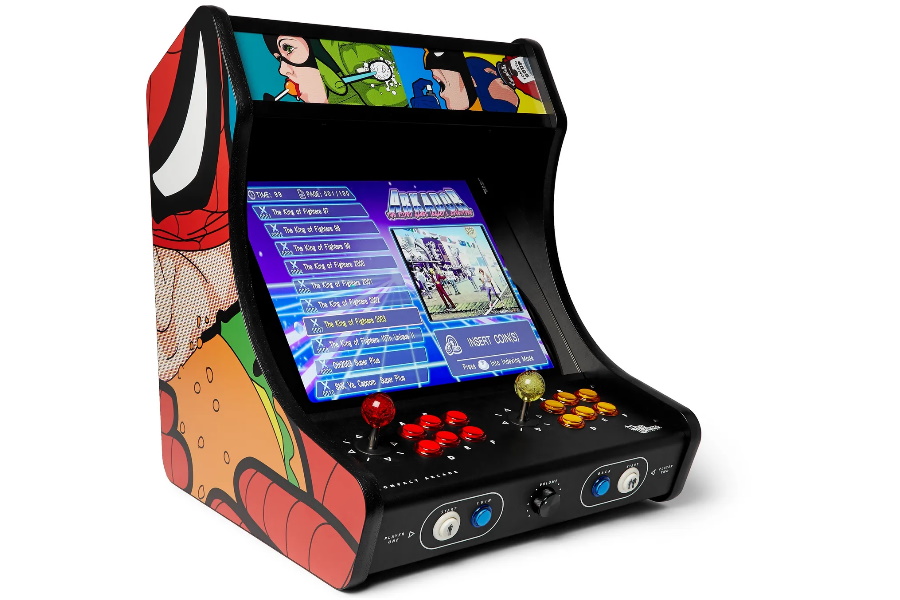 Neo Legends Arcade Cabinet
The perfect gift for the man who ruled the arcade back in the day. This Neo Legend portable arcade cabinet was handmade in France with a large 19-inch HD. Two players can engage the classics with a joystick and six buttons each, ideal for pulling off those massive combos. With multiple styles showcasing artwork of your favourite superheroes or Street Fighters characters, Neo Legend could become the showpiece of your games room.
Buy it here (AUS) Buy it here (US)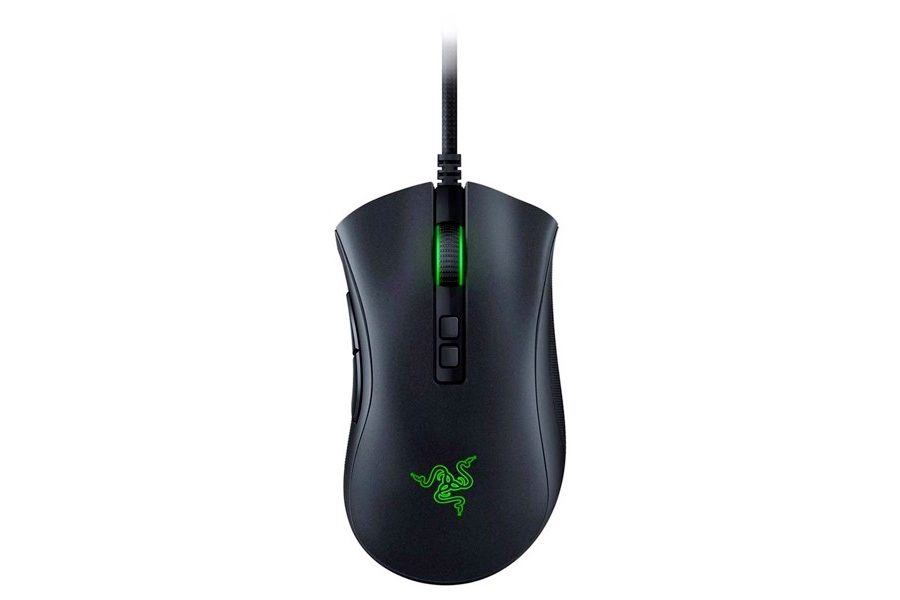 Razer DeathAdder V2
There's a good reason why Razer has sold over 10 million gaming mice. They're just that damn good! Razer DeathAdder V2 is designed with deadly curves and killer lines for a weapon that handles like no other. Perfectly suited for a palm grip, the mouse has an improved sensor with 99.6 per cent resolution accuracy, ensuring that even the finest movement is tracked with consistency. Precision game-winning headshots are just a click away.
Buy it here (AUS) Buy it here (US)
Razer Kishi
Bring your A-game to smartphone with the Razer Kishi universal mobile gaming controller. Designed for console-level controls on-the-go, this flexible option can refine your aim and execution with familiar thumbsticks, button configuration and bumpers, plus a D-pad for Street Fighter and the likes. Kishi can be stretched and clamped onto most phones, providing a secure hold that will never come loose. By connecting to the phone's charging port, you can access instant button response for smooth, seamless control.
Buy it here (AUS) Buy it here (US)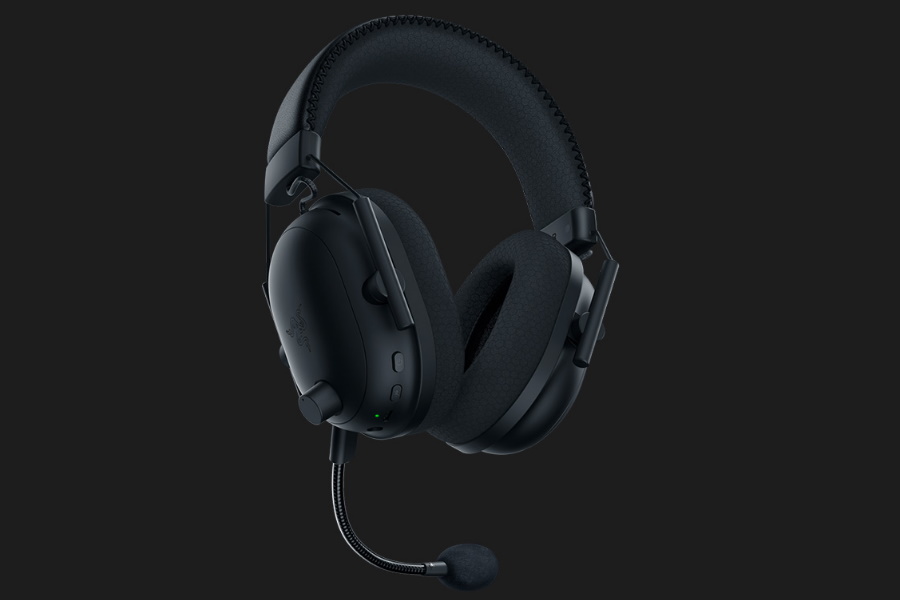 Razer Blackshark V2 Pro
For lossless audio and low-latency wireless gaming, look no further than the Razer Blackshark V2 Pro headset. This sleek beauty features 50mm drivers for high-end audio performance with an advanced mic for ultra-clear vocal quality. Advanced noise cancellation ensures your focus remains interrupted and lowKnit memory foam ear cushions offer premium, long-lasting comfort.
Buy it here (AUS) Buy it here (US)
Lenovo Y7000 Gaming Laptop
In this day and age, laptops are powerful enough that you can ditch the monstrous desktop PC and get gaming wherever you like and without much space. Lenovo's 15.6-inch Y7000 is one such suitable expression with a 9th gen Intel Processor, the in latest-generation graphics options, memory, and storage guaranteed to run even the most demanding of games. The crimson red "Y" lighting and full-sized, red-backlit keyboard let your competitors know that you mean serious business.
Buy it here (AUS) Buy it here (US)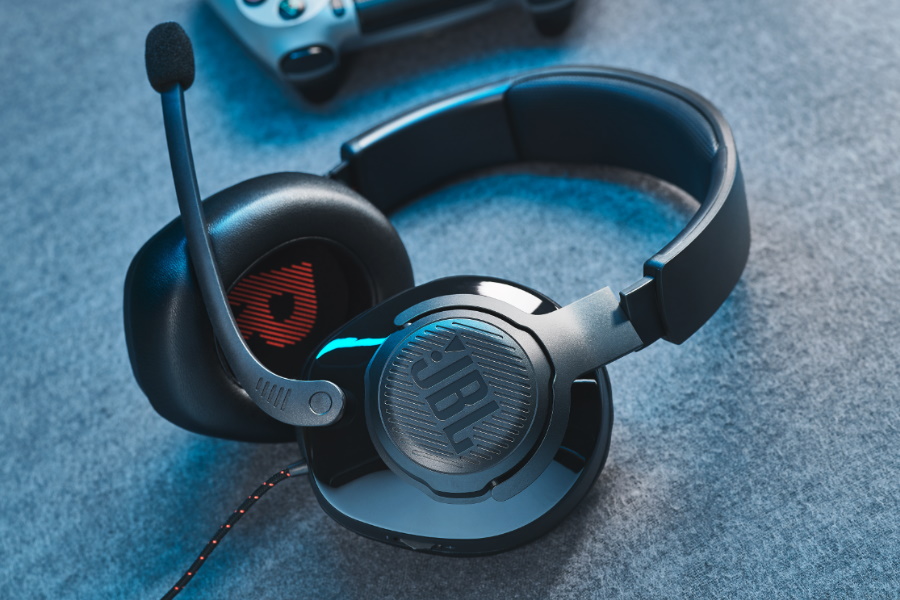 JBL Quantum 200
Casual and younger gamers will find a lot to love about the JBL Quantum 200 headset. This affordable alternative makes every scene epic and every gamer more competitive. With the help of 50mm drivers, JBL's signature sound delivers a realistic soundscape while the echo-cancelling boom mic enables clear multiplayer interactions. Memory foam cushions let you game in comfort for hours on end.
Buy it here (AUS) Buy it here (US)
More Gift Guides:
2020 Christmas Gift Guide – The Music Lover
2020 Christmas Gift Guide – The Fitness Freak
2020 Christmas Gift Guide – The Boozehound
View All Our 2020 Christmas Gift Guides