Introducing the World's First Customisable Tritium Watch
In Partnership with FullGear
A rapidly growing technology in the watch industry, "gaseous tritium light sources" (GTLS) bring dial faces to life by way of their signature glow. Free of electricity, this modern solution enacts a low-intensity form of radioluminescence, conjuring seamless legibility. There's no trigger needed and the effect lasts for up to 12 years at a time. GTLS watches are perfectly safe to use and the electrons emitted from tritium gas can barely penetrate the air. Even if you were to break the watch and absorb all the gas, you'd be (reportedly) taking in a harmless dosage.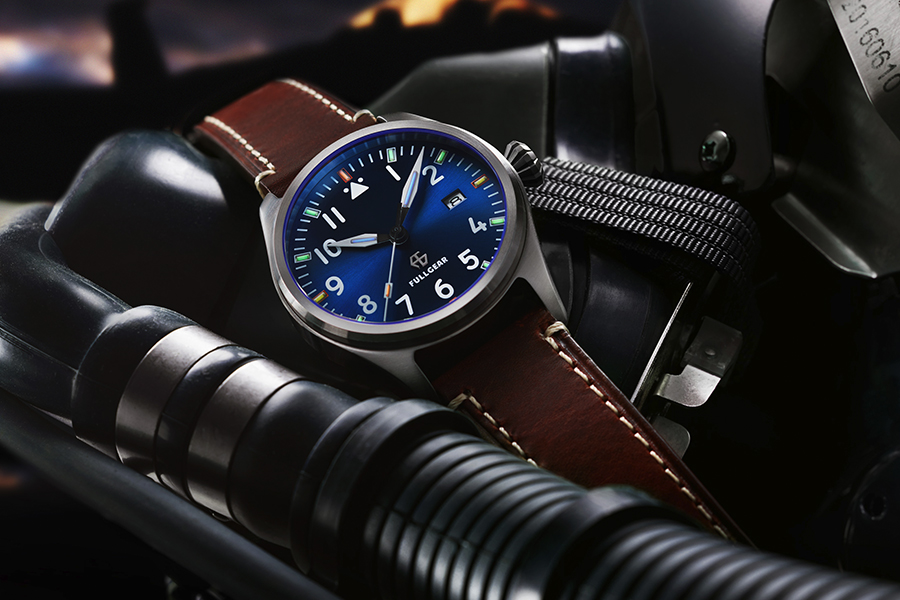 Exploring GTLS to its fullest potential, upstart brand FullGear is the first in the world to offer customisable tritium watches. Not only do they equip each model with high-grade tritium tubes, they also let you customise the tritium tube colour (amongst other components). They're currently racking up support on Kickstarter as they flesh out the last details of their user-friendly customiser platform. Act now for the best deals.
FullGear's debut collection goes by the name of Pioneer and it consists of two stylish models: Navigator and Nightmaster. Both models deliver the iconic features of a striking field watch, such as a highly legible dial face, durable construction, and vintage aesthetic. The Nightmaster uses Japanese Luminova along with tritium tubes on the dial, enabling extra readability at night. By contrast, the Navigator uses only tritium tubes on the dial, manifesting a low-light appearance. All the tritium tubes are made by Swiss-based mb mictrec AG, a leading manufacturer of GTLS.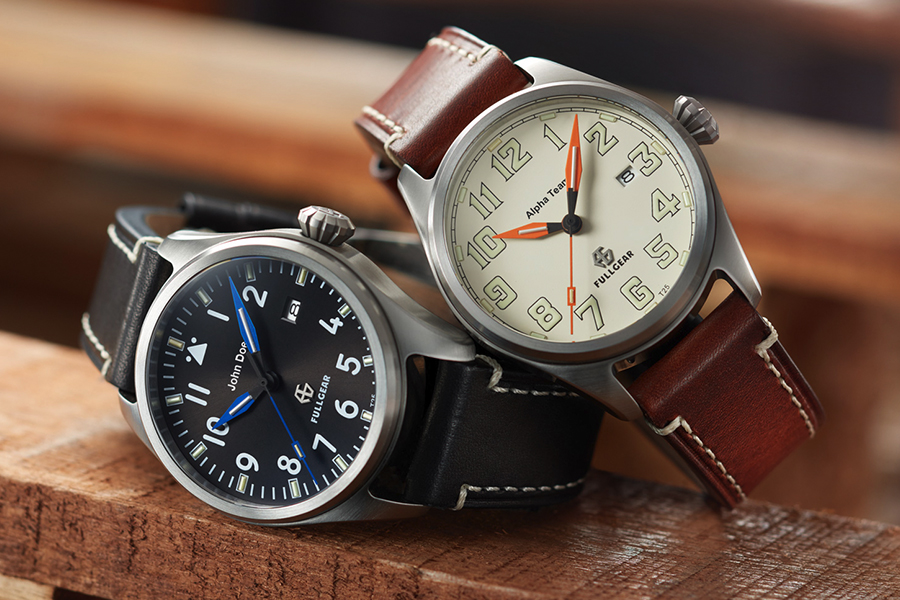 Luminous applications aside, the Pioneer Series brings forth a number of classic components. Crafted from 316L stainless steel, each case employs sapphire crystal with two layers of AR coating. Powering the watch is SII NH35 automatic movement with three hands and a date complication. Both models are water resistant to 200m and equipped with a genuine leather strap. Pair all that with trigalight technology (a patented form of GTLS) and a great thing becomes that much greater.
FullGear represents a team of passionate watchmakers, each of whom comes from a different field. Sharing a mutual dissatisfaction with the modern trend of "nearly identical" timepieces, they set out to redefine the meaning of wristwear. To quote the brand directly: "A timepiece is not merely a tool, it is part of your character." That led to the development of a user-friendly customisation platform, allowing you to choose the case, dial, hands, strap colour, and even the colour of the tritium tubes. This is new terrain for the world of GTLS watches.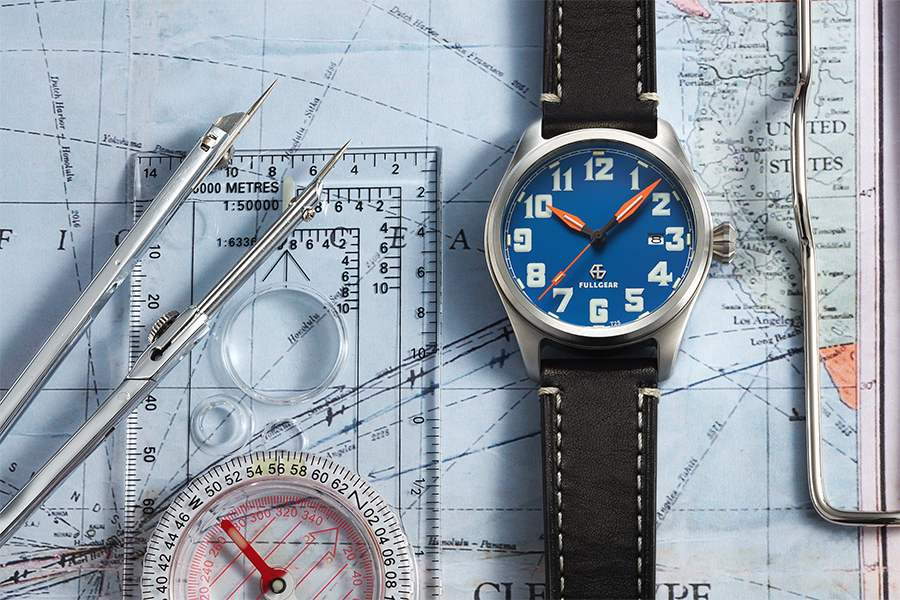 The Pioneer Series is currently taking pledges over on Kickstarter. Choose between the Nightmaster and Navigator and act now for the best deals. Opt to "forge your watch" and you'll gain access to the full spread of customisation features, which will be available once the brand launches their customiser platform. Deliveries are expected to start in May of next year. The future's so bright indeed.