15 Essential Tech Gadgets Every Man Should Own
Anyone with two eyes and a heartbeat can tell you that there's no shortage of available tech for men in the modern world. Heck, most men would argue there's a surplus. Hence, the question arises: how much of that tech is essential? A fair amount, as it turns out. After all, we live in the age of rapid fire communication, where not having the proper gadgets could make or break you next career move. That means there is in fact a great deal of essential tech for men, most of it being downright indispensable.
Here you help separate the must-have electronic gadgets from the rest of the herd is our trusty guide. In it you'll find a general overview of essential tech for men, along with some specific recommendations within each category. Consider every gadget a must if you plan to get ahead in this crazy world. Without further ado, we present the 15 Essential Tech Gadgets Every Man Should Own.
You'll also like:
Six Best Youtube Tech Reviewers
Laptop Lingo Explained – Guide to Computer Specifications
10 Best Tech Blogs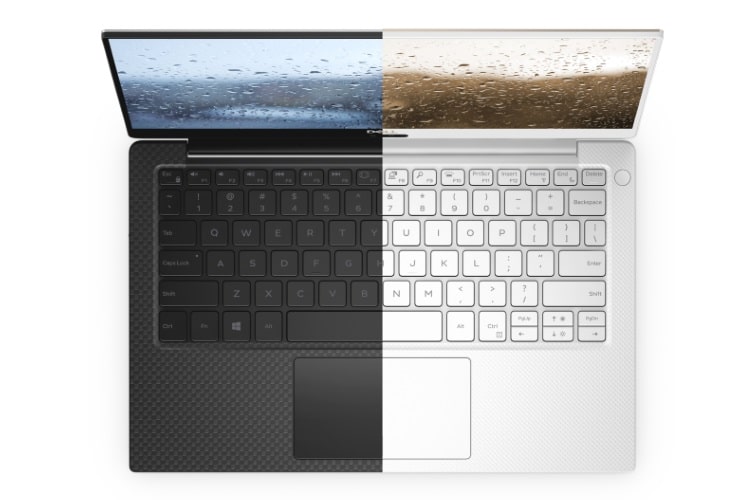 1. Laptop
Bon Jovi once compared himself to a cowboy with a loaded six string on his back. Every modern hustler is likewise a cowboy, and a quality laptop computer is arguably his most essential weapon. Indeed, when it comes to modern gadgets for men, nothing is more important than being strapped with a prime laptop. After all, it's a mobile workstation, communication hub, entertainment centre, gaming console and storage unit wrapped in one.
Because of a laptop's status as arguably the most essential gadget for men, you don't want to just grab any old product off the shelf. In other words, read the reviews and consumer reports, and brush up on your laptop lingo. For instance, if you plan to load up your laptop with extensive software like film editing suites and 3D apps, you'll probably want to make sure the device is equipped with a Core i7 or Core i9 processor. You'll also want to familiarise yourself with storage features like RAM and solid state hard drives. Put simply, you wouldn't walk into a gunfight with an inferior gun, and you wouldn't step into an office with an inferior laptop. For that reason alone, this gadget stands out as the most essential tech for men in the modern world.
Man of Many Recommends: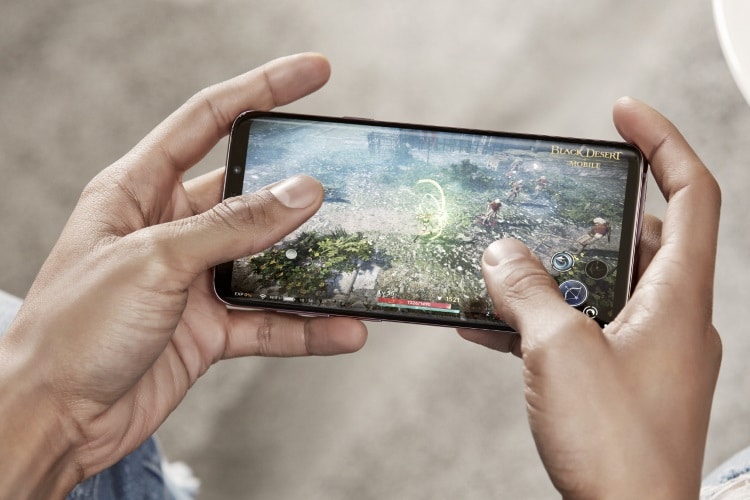 2. Smartphone
Contending with laptops for "most essential tech for men" is the modern smartphone. This sophisticated gadget was a game-changer upon its debut and remains quintessential. Does it deliver the same tier of functionality as a laptop? Of course not (not yet at least). However, it does make things like communication, email, entertainment, research, gaming, banking, budgeting, fitness, photography and videography as convenient as humanly possible. Throw apps into the mix and it becomes all to easy to understand why smartphones are far more than just cool electronic gadgets for men.
Similar to laptops, no two smartphones are created equal. For that reason, you should know exactly what you plan to use your smartphone for before buying one. For example, if you're big on photography or videography, you'll want to make sure your smartphone camera is top of the line, and that the phone itself comes with plenty of storage or provides seamless access to the cloud. You'll also want to make sure your smartphone is compatible with peripheral gadgets, platforms and add-ons. Then there are things to consider like water and dust resistance, since you don't want to spend hard earned money on an essential gadget just to have it fall apart. And don't forget to protect that new iPhone with a trusty case. Suffice to say, the smartphone remains a resoundingly essential gadget for men, so much so that you'll definitely fall behind by not owning one.
Man of Many Recommends: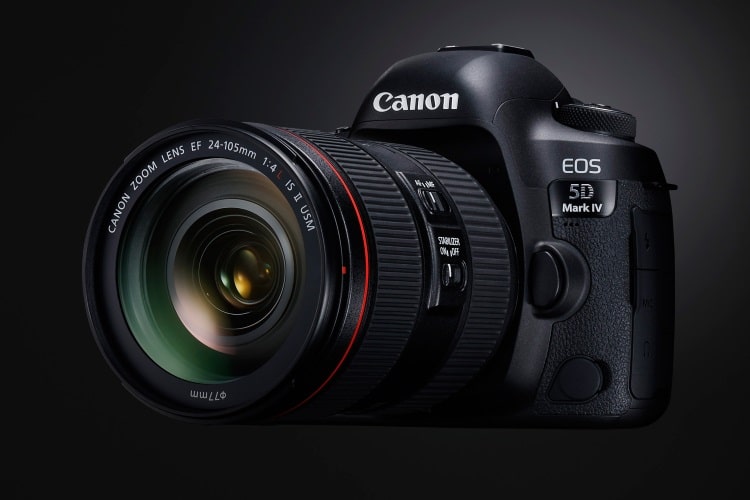 3. DSLR Camera
While a steadfast DSLR camera isn't necessarily an essential gadget for all men, it's an indispensable asset for men who work with any sort of modern media. Short for Digital Single Lens Reflex (camera), the best DSLR cameras are fast, reliable, optimal and compatible. From this top gadget for men, expect pristine resolution and nifty features like touchscreen display. Some even come with the wifi built-in, meaning you don't even need to transfer storage cards to bring up images or videos on your computer.
When shopping for a DSLR camera, you'll want to be aware of specs like aperture, shutter speed, resolution, ISO and lens compatibility. If you need to brush up on the basics, check out our beginner's guide to DSLR cameras. You might also consider getting a mirrorless camera, which is similar to a DSLR, but usually lighter, faster, smaller and occasionally better for video. At the end of the day, DSLR cameras are accessible, convenient and intelligent, easily making them one of the best gadgets for men, and thereby an essential addition to any modern arsenal of tech.
Man of Many Recommends: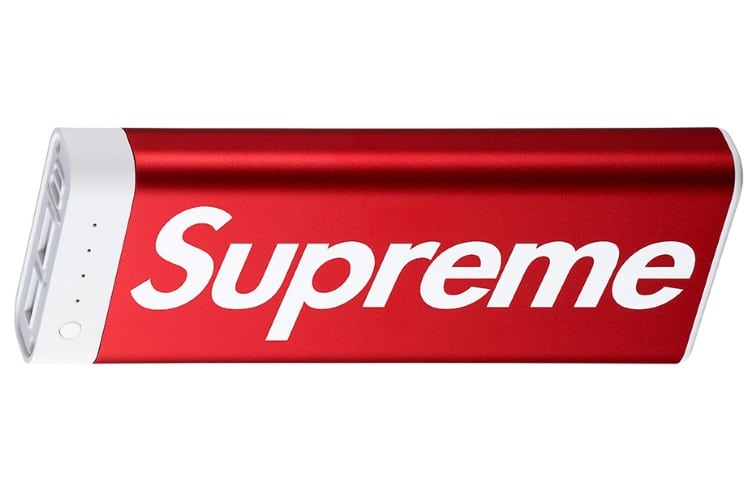 4. Portable Battery Charger
A portable battery charger might not seem like a must have gadget for men until the moment you're hours away from home and in need of a boost. Suddenly, this handy invention becomes as essential as all your other cherished tech, if not more so. After all, what good is a killer iPhone if it fails you when you need it the most? That's not to mention all the gamers out there, who would lose their minds if their devices shut down right as they were about to defeat an end boss or cross the finish line in the Grand Prix. Best equip yourself with a wireless charger to avoid any worst case scenarios. Plus, you never know when a lovely nearby lady might need a boost, making you her hero.
Man of Many Recommends: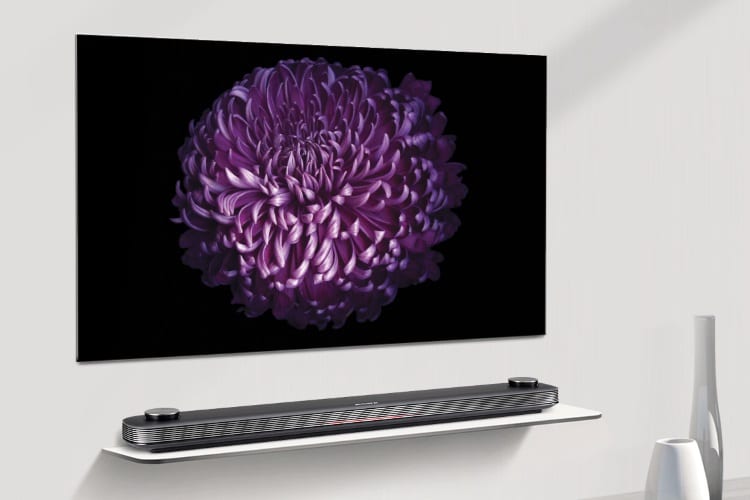 5. TV
Even in the age of mobile everything, a premium TV remains an essential men's gadget. For starters, your den or entertainment room is simply naked without one, making it integral to interior design. Furthermore, have you seen what they're doing with TVs these days? We're talking curvy, razor thin bodies, stunning QLED displays, and a range of peripheral audio accessories like sleek soundbars. And remember, thanks to things like Amazon Fire or Apple TV, owning a television doesn't mean you can't cut the cord and get along just fine. In other words, cable might one day be a thing of the past, but TVs aren't going anywhere. If anything, these must have gadgets for men are smarter and better than ever before.
Man of Many Recommends: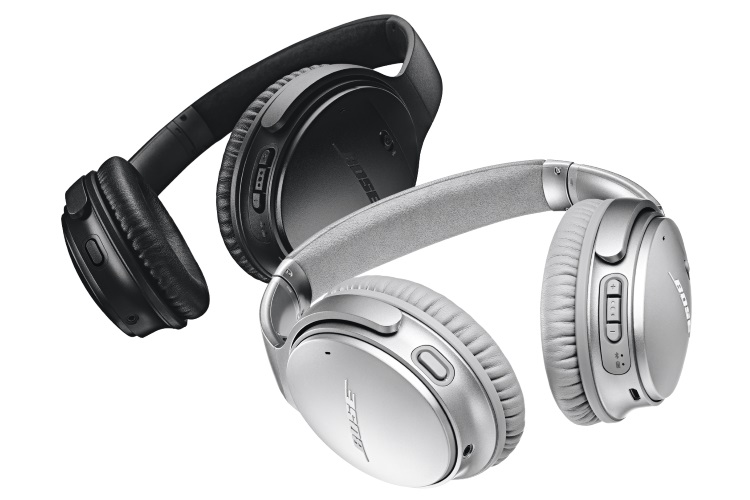 6. Noise Cancelling Headphones
If only the most immersive audio experience will suffice, accept nothing less than the best noise-cancelling headphones. Each pair uses proprietary technology to drown out exterior sounds like crying babies or honking horns. Brands like Bose and Bang and Olufsen are certainly dependable, but the truth is there are simply a ton of options out there. For making important calls and/or swimming in a sea of music, a pair of noise cancelling headphones represents audio tech for men at its finest and most modern.
Man of Many Recommends: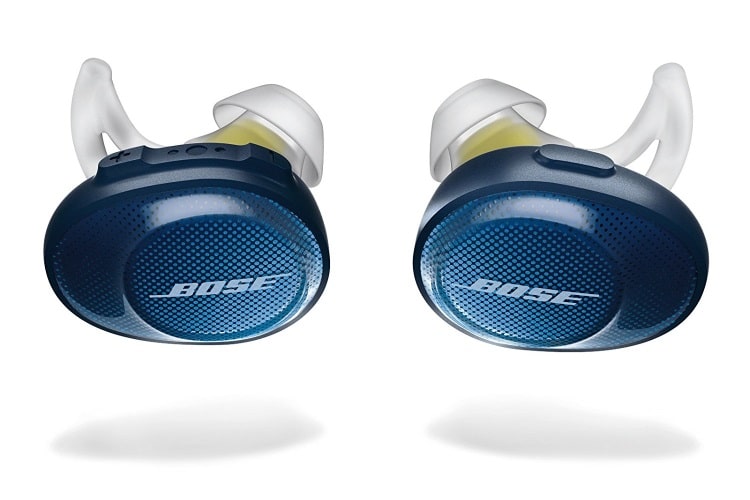 7. Wireless Headphones
There might very well come a day where we tell our grandkids about the struggles of cords and wires. In other words: thank heavens for wireless headphones. This cool gadget for men delivers the satisfaction of top shelf sound, minus the nuisance of cords. No one would argue with that. Meanwhile, brands keep optimising and innovations keep piling in. That's in no small part why we're dubbing wireless headphones as essential tech for men.
Man of Many Recommends: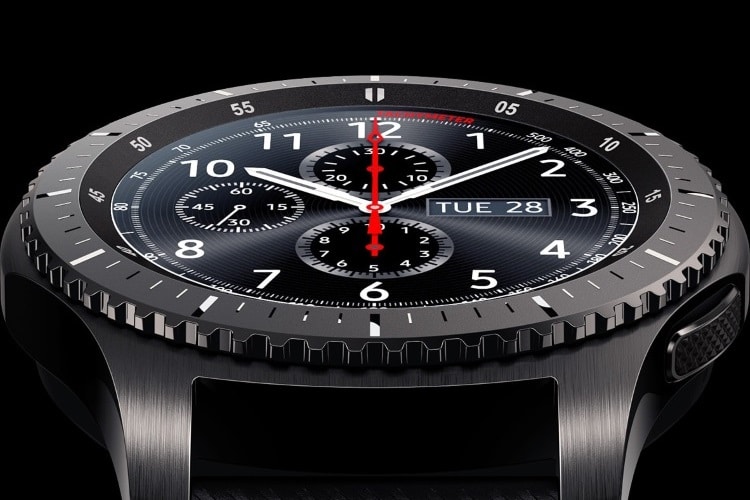 8. Smartwatch or Fitness Tracker
As our tech gets smarter, it also gets smaller. For proof, look no further than smartwatches and fitness trackers, both of which slap all sorts of brilliant technology around your wrist. Are these cool gadgets for men important enough to be essential? We say yes, whereas they equip you with vital metrics like heart rate and calories burned, meaning they can help you live a better, healthier lifestyle. That's not to mention the slew of other functions offered by smartwatches in particular. Meanwhile, the recent Apple Watch 3 allows you to use certain apps without an adjoining mobile device. Smarter and smaller, indeed.
Man of Many Recommends: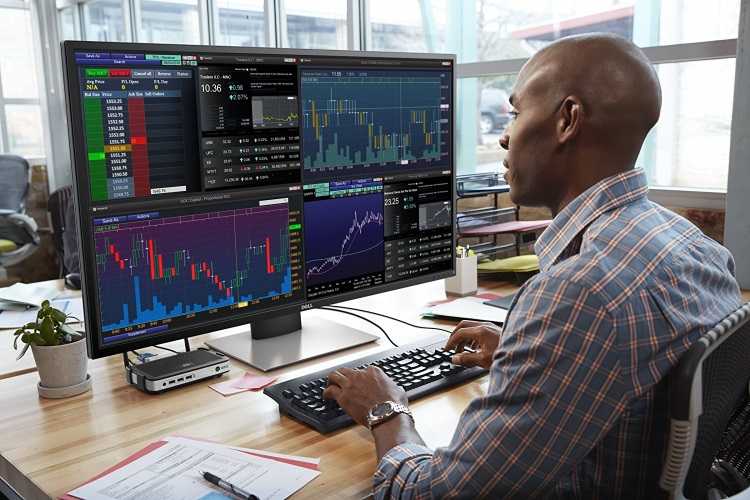 9. Computer Monitor
What good is a prime desktop computer without a sleek, high-performance monitor to go along with it? As any gamer or businessman might tell you, not good at all. That's why a premium computer monitor is as essential a gadget for men as the computer itself. Look for high resolution displays and fast refresh rates and you're heading in the right direction.
Man of Many Recommends: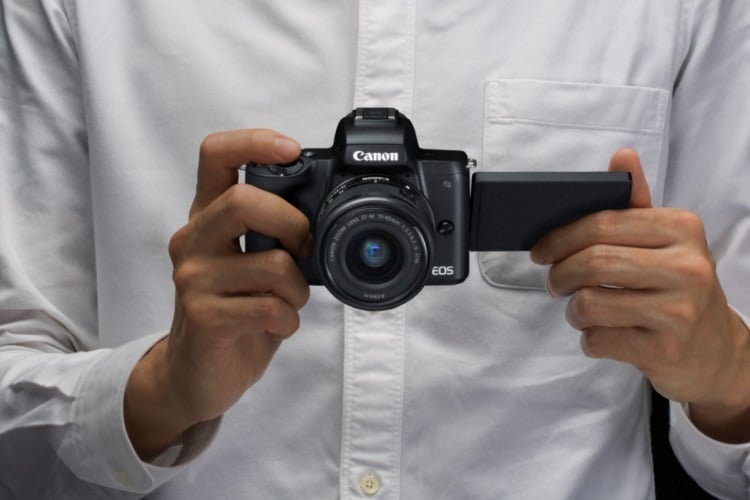 10. Compact Camera
When the activity is so extreme that a DSLR camera might endanger you or get destroyed, pick up a compact camera instead. These nimble, versatile gadgets are built to last and designed to capture. We're talking action cameras and compact digital cameras alike. Don't go on your next outdoor adventure without this men's tech essential.
Man of Many Recommends: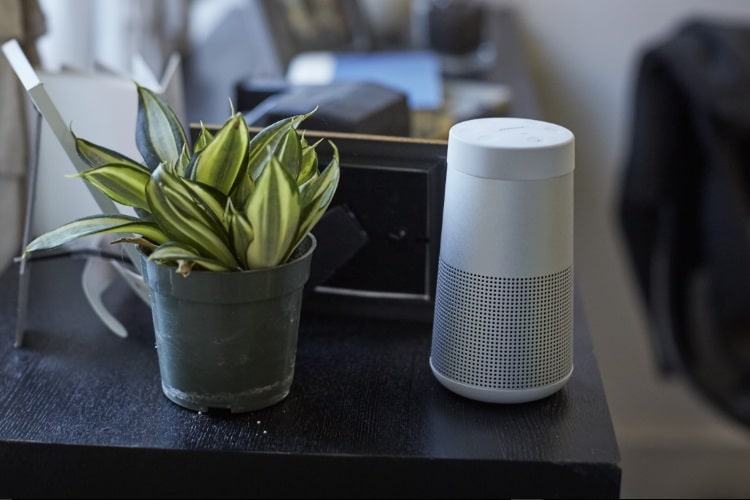 11. Bluetooth Speaker
With the advent of Bluetooth technology came a bevy of cool electronic gadgets for men. Among them are Bluetooth speakers, which allow you to stream music from your mobile device without relying on cords or outlets. Like wireless headphones, Bluetooth speakers are evolving at a breakneck pace, meaning they're not just an essential gadget for men now, but will be for a long time to come.
Man of Many Recommends: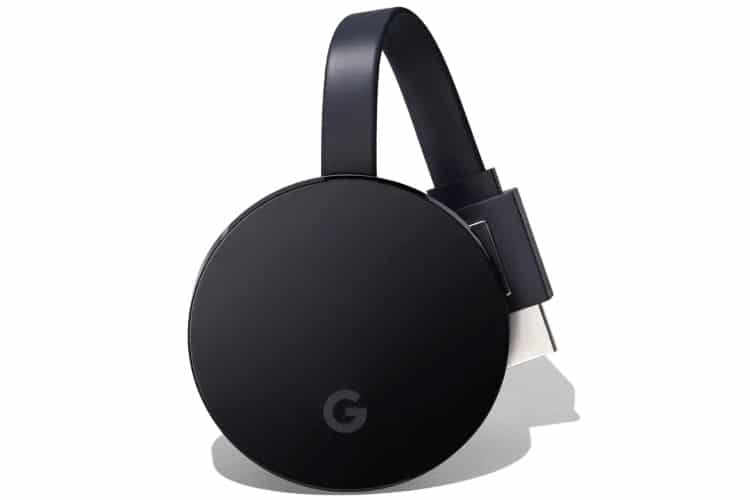 12. Streaming Device
As long as cable companies continue to shove unwanted channels, convoluted contracts and overpriced packages down our throats, streaming devices will continue to gain market share at record rates. In fact, there may soon come a day where cable TV seems as antiquated as the antennae or the twist knob. After all, with an affordable streaming device and Internet connection at your disposal, you gain access to an endless supply of movies, TV shows, YouTube videos and more. Meanwhile, the power to decide what you get and what you pay for rests squarely in your hands. If you're looking for waht to watch you can check out our "Watch This Next" series or our Movie & TV Category. Does all that make a streaming device an essential gadget for men? You bet it does. Modern entertainment has never been as streamlined as it is now.
Man of Many Recommends: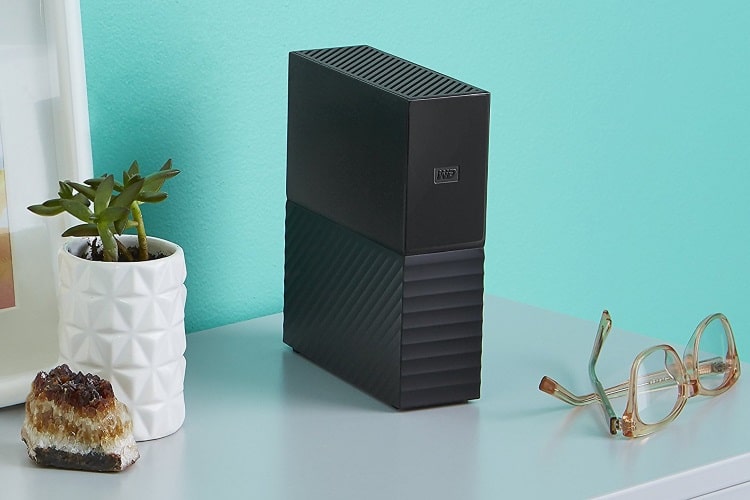 13. Backup Hard Drive
In the modern age, both your personal life and digital life are basically one in the same. In other words, you best back that data up on a third party hard drive. Not only will it provide an extra layer of security, but it will allow you to seamlessly transfer files onto another device. Like a portable battery charger, this is one tech essential for men that might not seem crucial until the very moment you need it, at which point it becomes an absolute life saver.
Man of Many Recommends: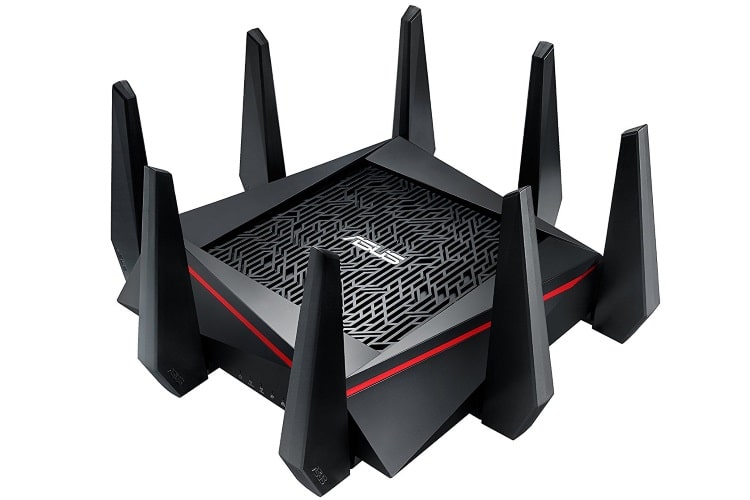 14. Wireless Router
More than just essential tech for men, wireless routers are now diversified to the point that they can spruce up or blend with a masculine home office or living room interior. Hence, next time you're shopping for a router, don't just consider the specs, but take aesthetics into account as well. That's the beauty of modern tech for men.
Man of Many Recommends: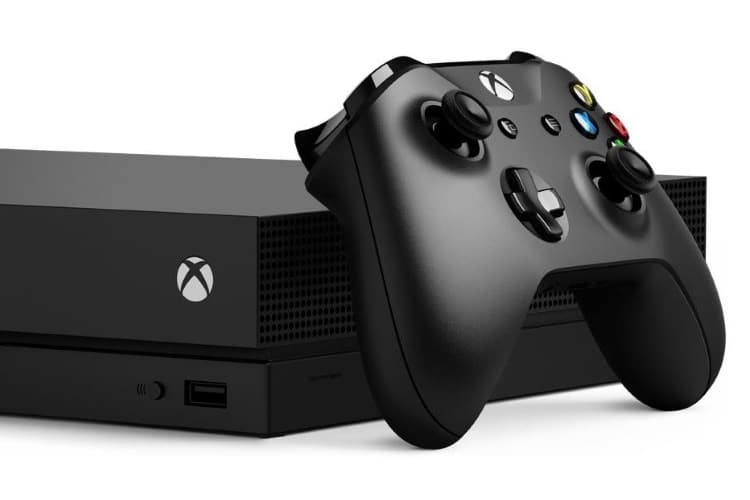 15. Gaming Console
What was once for boys is now for men of all ages. We're speaking, of course, of gaming consoles. They're more comprehensive and entertaining than ever before, not just providing games but connecting users with one another and serving as streaming platforms as well. Killing time (or enhancing brain power, according to some studies) simply doesn't get better than this.
Man of Many Recommends: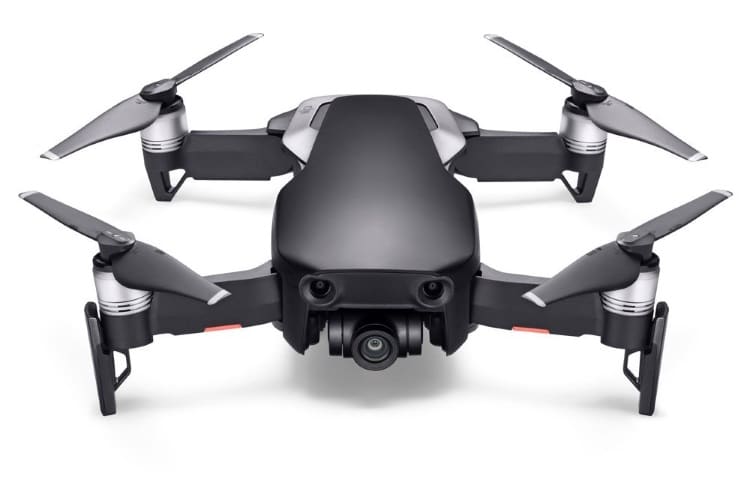 BONUS: Drone
Drones are fun, swift and savvy, but are they a tech essential for men? Let's grade them on a curve and say that these cool men's gadgets are indeed a must have. Find one that works well and have yourself a blast.
Man of Many Recommends:
Did we miss anything? Yes? No? Let us know in the comments.
You'll also like:
Six Best Youtube Tech Reviewers
Laptop Lingo Explained – Guide to Computer Specifications
10 Best Tech Blogs