The New Apple Watch Series 9 is Worthy of a Double Tap
The world's best-selling watch has copped a massive upgrade and it was just unveiled at Cupertino technology company's 'Wonderlust' showcase overnight.
Today, Apple has introduced the Apple Watch Series 9, bringing a bunch of technological advancements to the game. Thanks to its new high-performance S9 SiP chip, a game-changing double tap gesture, and fitness additions (just to name a few), this high-tech wrist rocket promises to be more powerful and pleasurable to use than ever before. Available to be ordered now with the lineup officially dropping on Friday 22 September 2023, customers can now also choose a carbon-neutral case and band option for a more sustainable experience that benefits the planet.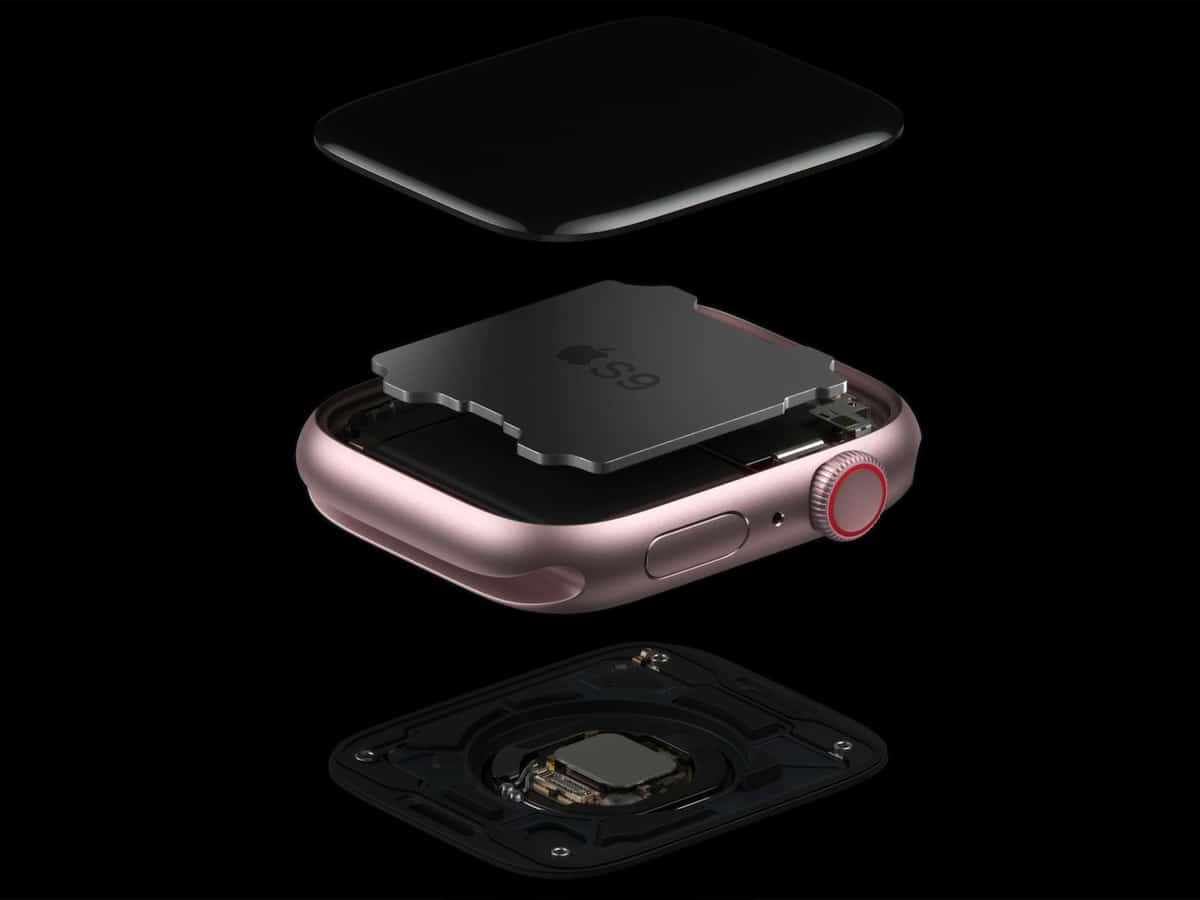 Features
Packed with a bunch of new features and technological advancements, the Apple Watch Series 9, running the watchOS 10, claims to take the users health, fitness, communications and safety to a whole new level.
New S9 SiP
Apple claims that its all-new S9 SiP is its most powerful chip yet, able to deliver systemwide improvements and new features that we shall discuss below. It's worth noting that the power efficiency of the new chip will also allow the device to maintain an all-day 18-hour battery life. Additionally, it's new 4-core Neural Engine can process machine learning tasks twice as fast as the Apple Watch Series 8.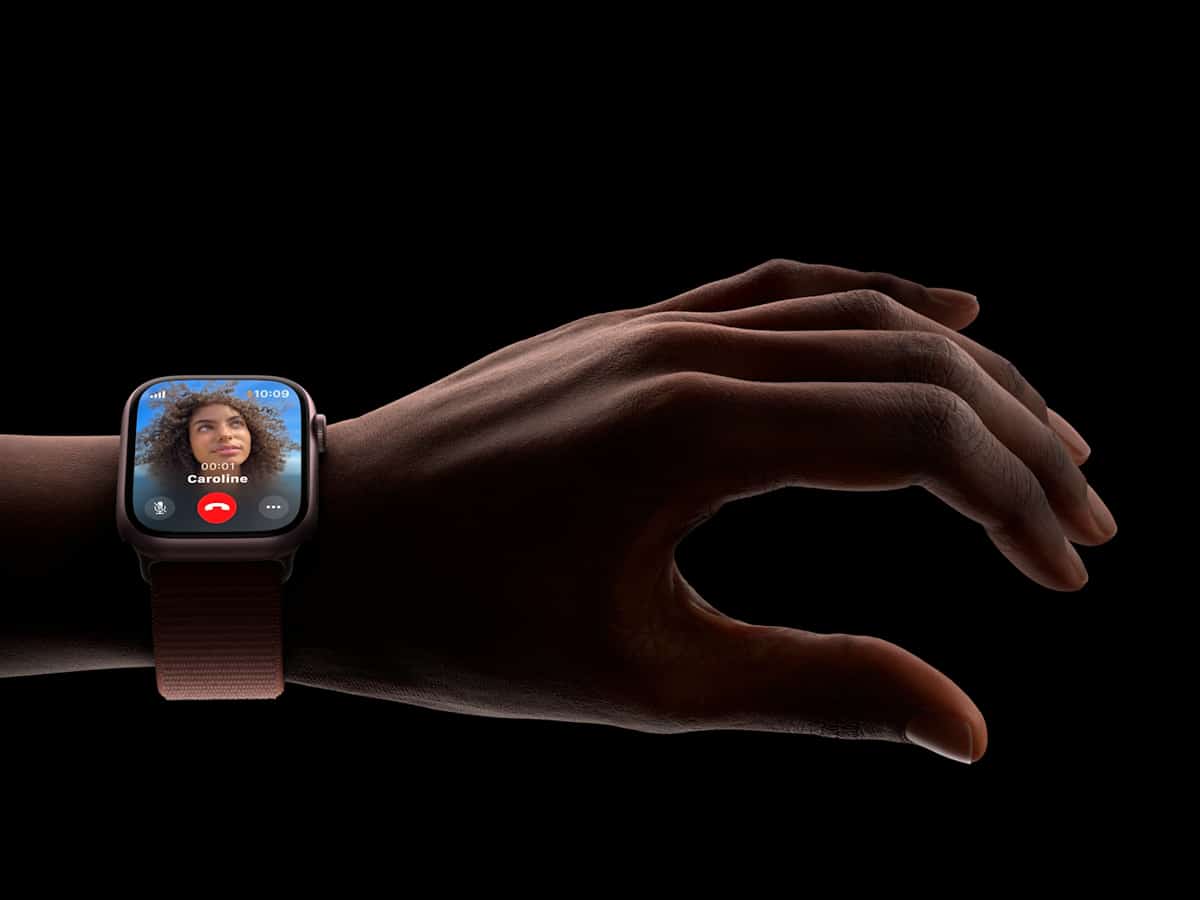 Double Tap Gesture
Ok, this is perhaps the most freaky yet futuristic feature that has geeks like us moist. With the new double tap gesture, users can control the Series 9 with just one hand and without touching the display. From what we've seen, by simply touching the index finger and thumb of the watch hand together twice, users can perform many of the most common functions of the watch. But why is this handy (pardon the pun)?
Well, for example, it allows you to do stuff like play and pause music while carrying groceries, answer a call while paddleboarding, stop a timer while baking a pie, reply to a message while walking the dog, or even check on your Smart Stack while holding your baby. Additionally, another double tap will allow users to scroll through widgets inside the stack. This feature is set to be available in a software update next month.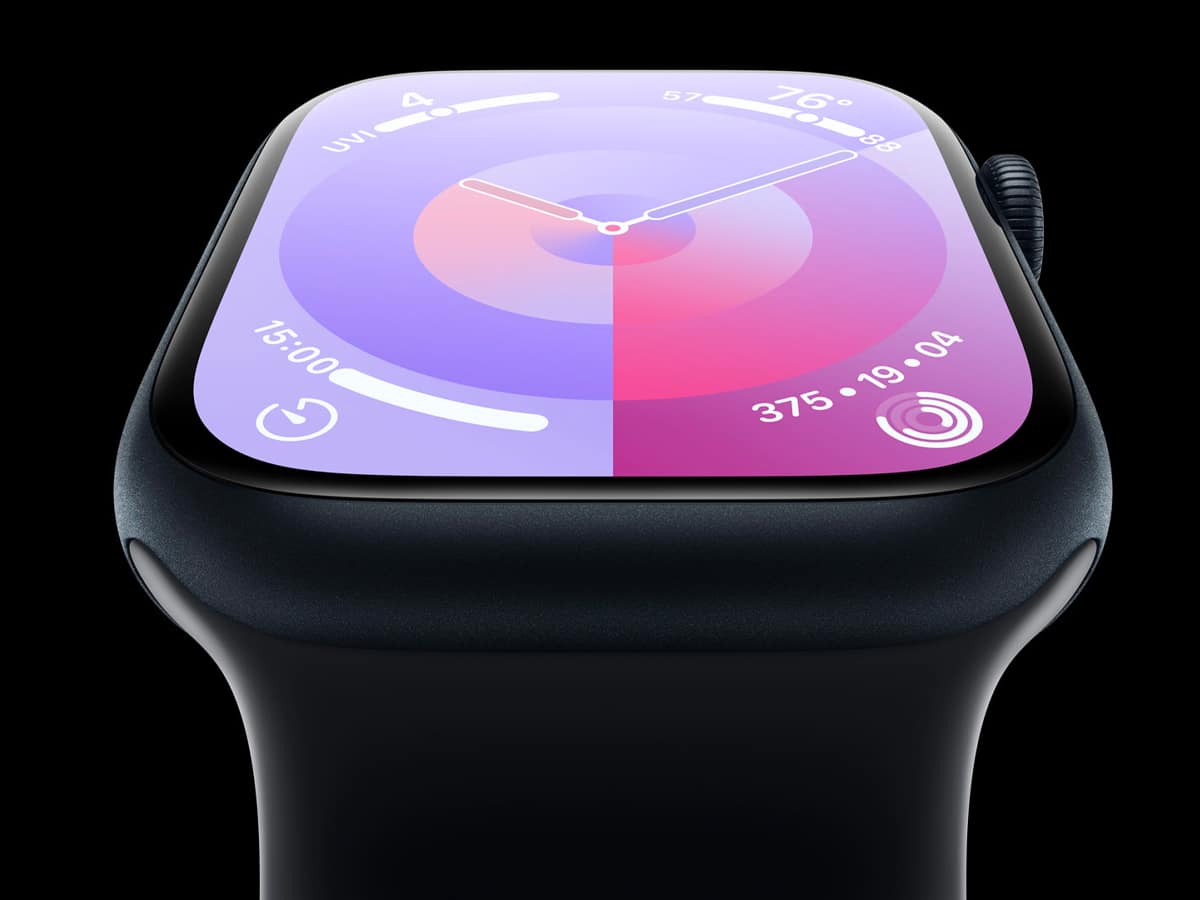 Brighter Display
Thanks to the S9 SiP and advanced architecture of the device, the maximum brightness of the Series 9 is up to 2000 nits, which is double that of its predecessor. This makes it easier to read your watch in either dark rooms or bright sunlight. Additionally, the display can also be lowered to just one nit so you don't blind your partner if they are keen for a sleep-in.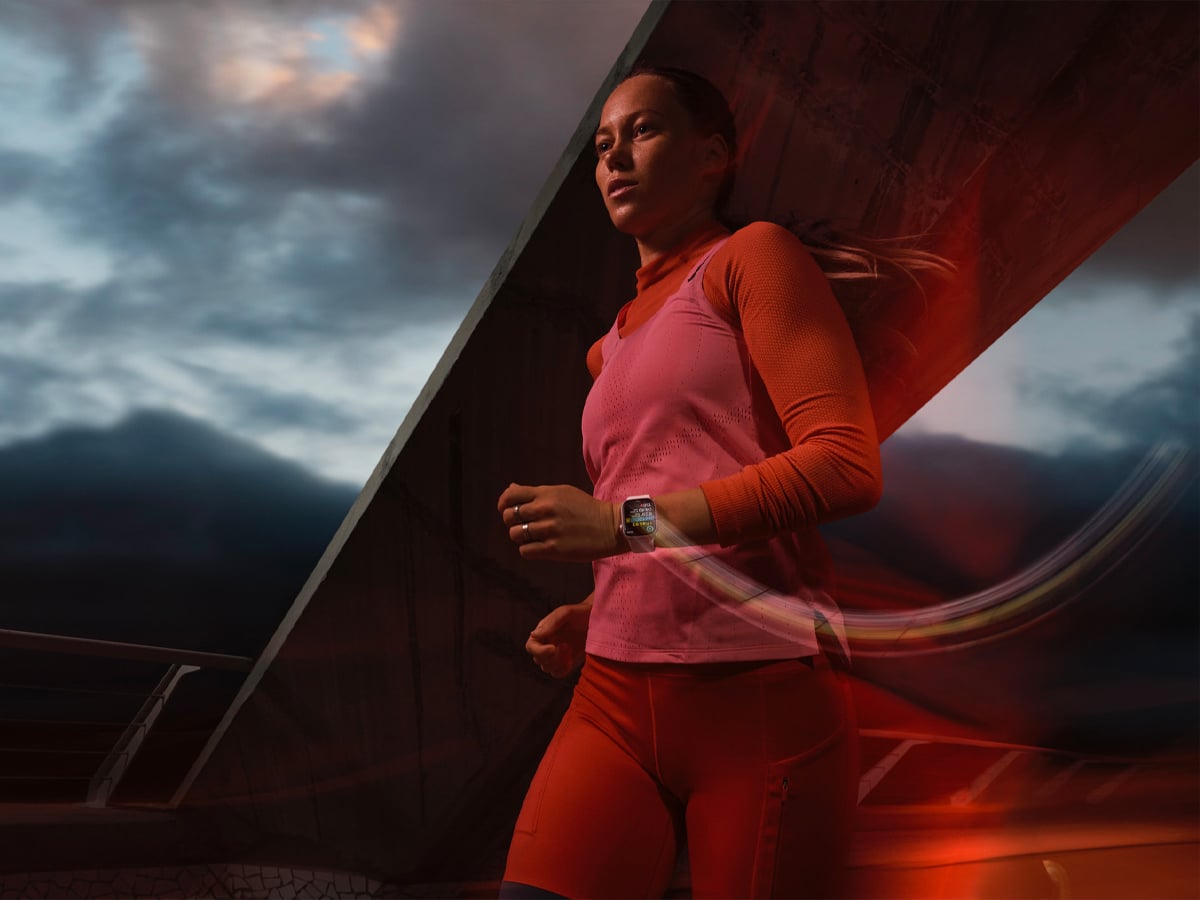 On-Device Siri with Access to Health Date
In a first for the brand, Siri requests can now be processed on device. Whether it's starting a workout or setting a timer, the Neural Engine makes dictation up to 25% more accurate than the Series 8. Additionally, Siri can be used to access information from the Health App. So if you're interested in fitness-related queries like sleep performance or activity rings, you can now give a quick shout to our favourite digital assistant.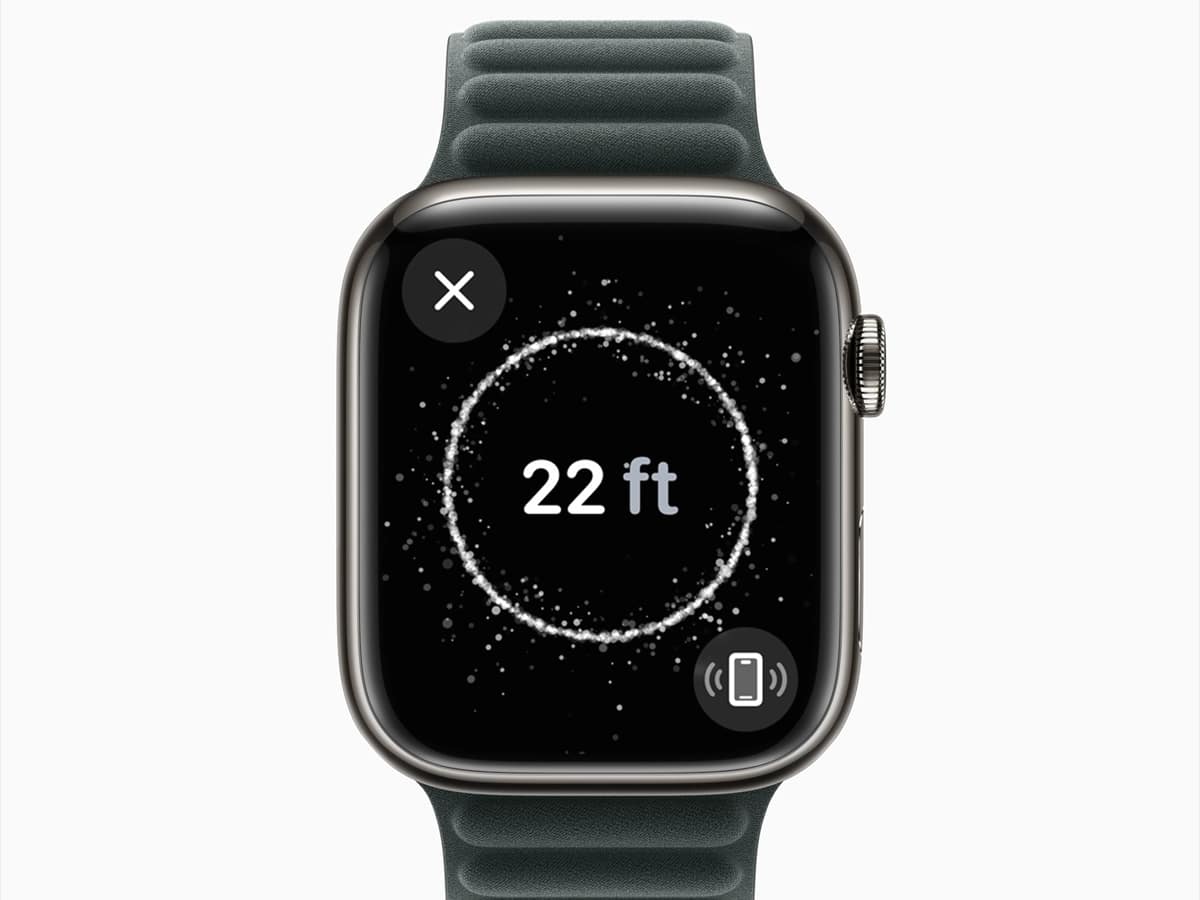 Precision iPhone Finding
A feature revered by all, the S9 System in Package (SiP) now incorporates a second-generation Ultra Wideband (UWB) chip, bringing Precision Finding capabilities to the iPhone 15 series, which shares the same chip. Precision Finding not only offers distance and directional information but also delivers visual, haptic, and auditory guidance for users seeking to locate their misplaced iPhone, even when it's in a separate room.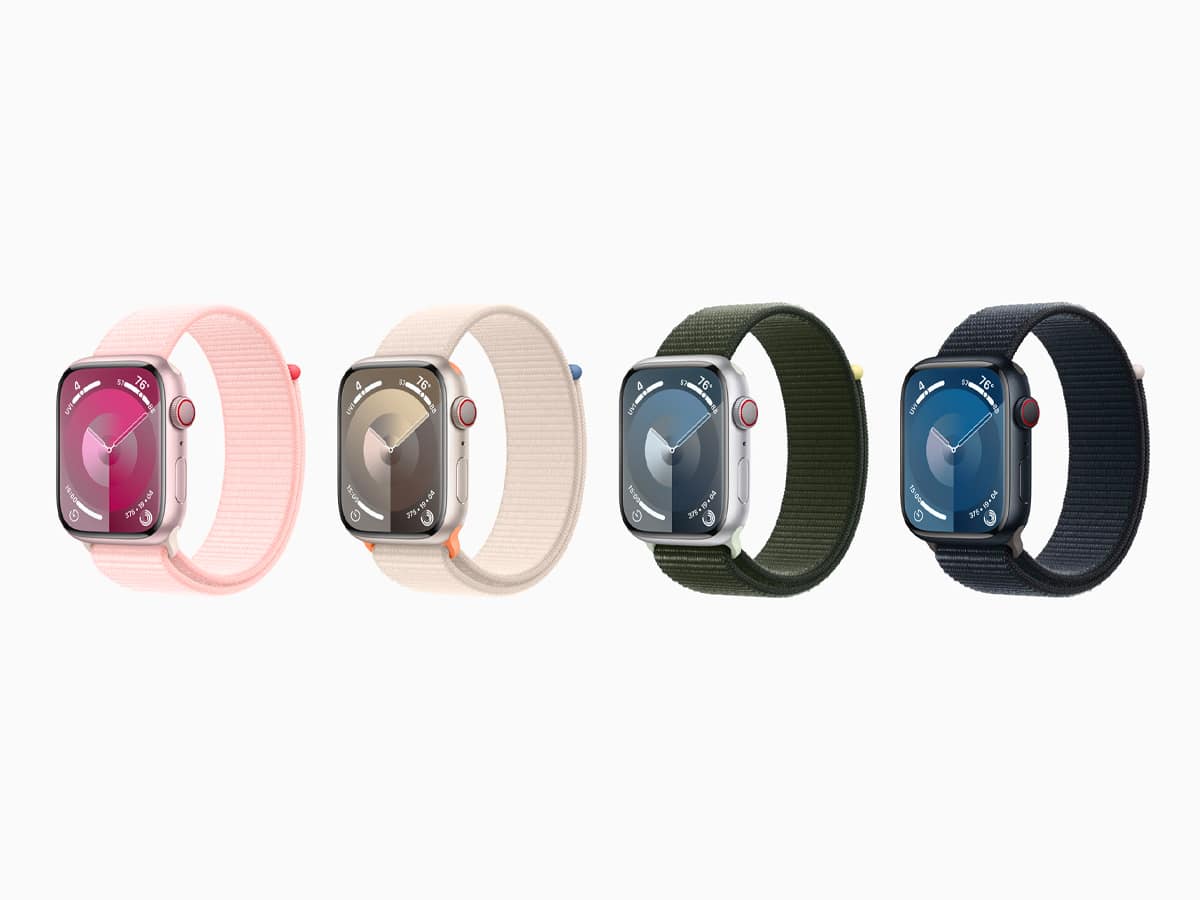 The Lineup and Bands
The Apple Watch Series 9 is available in 41mm and 45mm sizes in starlight, midnight, silver, red, and a new pink aluminium case, as well as stainless steel in gold, silver, and graphite cases. Apple is introducing FineWoven, a luxurious and durable microtwill made of 68 per cent post-consumer recycled content that has significantly lower carbon emissions compared to leather. The popular Sport Loop band has been redesigned to include 82 per cent recycled yarn and is considered carbon neutral.
Pricing and Availability
Customers in Australia and most other countries around the world can order Apple Watch Series 9 now, with availability in stores beginning Friday, 22 September. Apple Watch Series 9 starts at RRP A$649 inc. GST, and Apple Watch SE starts at RRP A$399 inc. GST.