Vinyl made a comeback, streaming is everywhere, and kids barely even know what a CD is. So much has changed in the world of music, which is excellent for all of us because it means there's even more for us to choose from when it comes to presents and gifts. From turntables to headphones to vintage band t-shirts, there's something for every music-loving gentleman out there. Allow us to run you through some of the greatest hits as we rundown the Man of Many Hot 100. Let's hit play on our list of the best gifts for the Music Lover in all of us.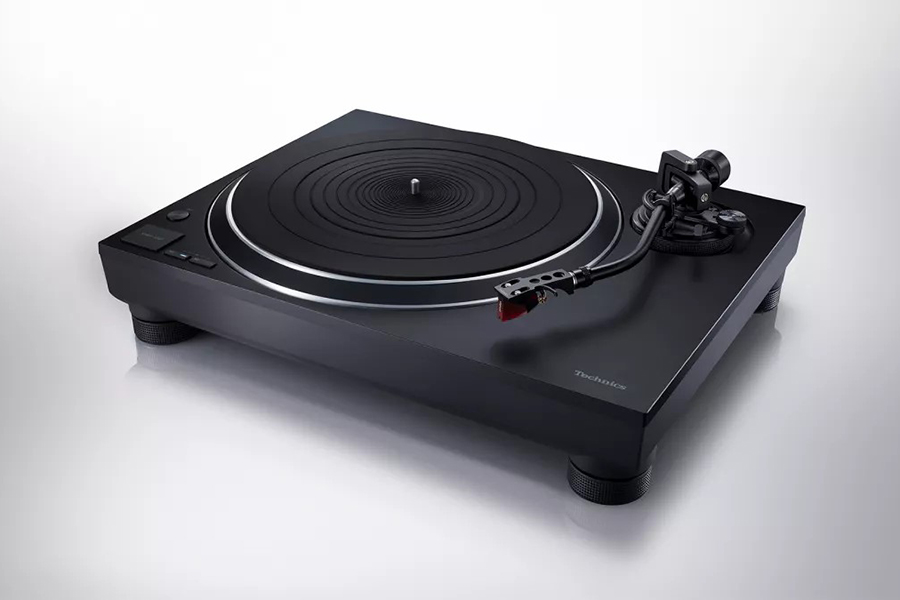 Technics SL-1500 Direct Drive Turntable System
It's time to hit up the local op-shop or wherever you can find vinyl on sale because once you hear this thing in action, you'll never want to stream another song again. Lavish high-end audio technology makes this Direct Drive Turntable System the best in its class. You can't go wrong with the Technics Premium Class SL-1500C.
Pushing out crisply detailed audio with excellent bass, the SL-1500 will revive your dad's old LP collection for you to enjoy day in and day out. With an included Ortofon 2M RED cartridge and electronic speed control for a fuss-free record experience, Man of Many recommends this bad boy for any music lover this Christmas – AU$1,999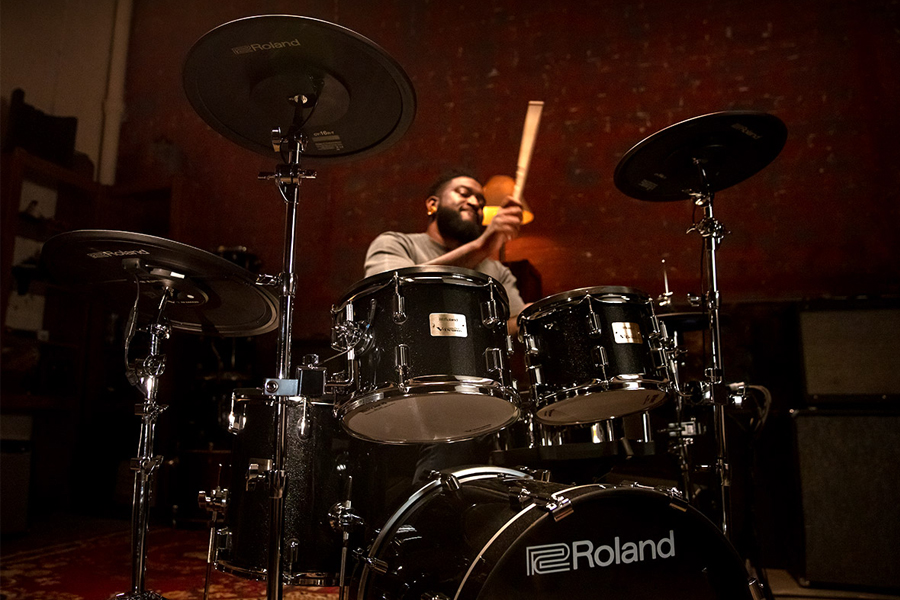 Roland VAD506 V-Drums Acoustic Design
It's never too late to learn the drums. With the Roland VaD506 V-Drums, there are plenty of reasons to pick up the sticks. If you're looking for the presence of a full acoustic drum set, but need the convenience of an electric drum kit, this is the solution for you.
The Roland VAD506 5-piece Drum kit features wooden shells that are finished and mounted on double-braced chrome stands. The result is a drum kit that replicates acoustic drums flawlessly. The advanced digital sensor technology and dynamic TD-27 drum module will provide the sound and response, making sure every stroke, roll, and swell is fully acknowledged with intricate detail.
Better yet, the Roland VaD506 V-Drum kit connects the mind and body in ways you might never have imagined. Drumming is a full-body workout that is guaranteed to improve your fine motor skills, finger control, and strength. Playing the drums will help you burn calories and increase heart rate and blood flow. In fact, 30 minutes of drumming uses as many calories as a 20 km bike ride! We know this sounds like a world of entertainment, but you wouldn't be able to do this without a quality drum kit. The Roland VAD506 V-Drums is the perfect kit for any occasion, with a familiar layout that is sure to inspire drum lovers, both professional and novice. – AU$5,719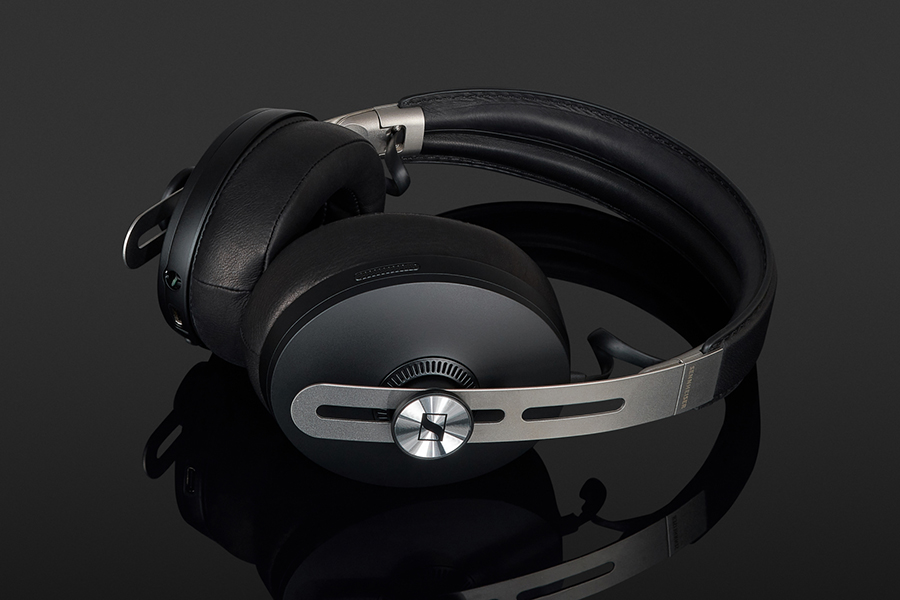 Sennheiser MOMENTUM Wireless Noise Cancelling Headphones
Designed to deliver a supremely comfortable for all-day listening, the Sennheiser MOMENTUM Wireless Noise Cancelling Headphones feature genuine sheep leather with soft padding on the earpads and headband. Sporting Active Noise Cancellation and a Transparent Hearing, listeners can experience audio on their terms. Block out the world or stay totally aware of your environment. With one-touch voice assistant keeping them connected while on the move, this isn't your average stocking stuffer – AU$$438.39/ US$399.95

Buy it here (AU) Buy it here (US)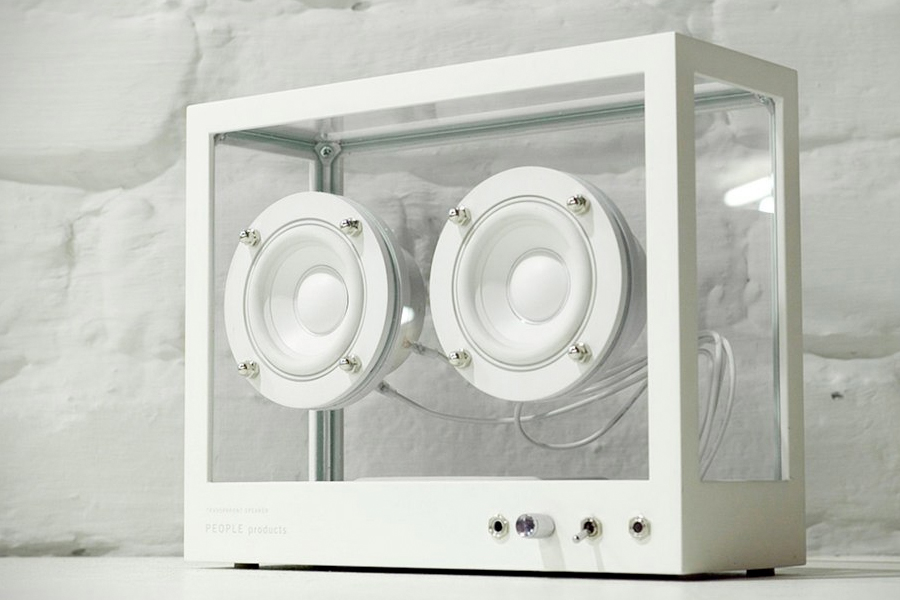 Small Transparent Speaker
Transparent Sound, a high-end speaker company out of Stockholm, Sweden, has got the sleekest looking speaker for you this Christmas. Initially realised as a Kickstarter project, the original Big Black Transparent Speaker was much larger than its more minimal younger brother. The 'seethrough' speaker boasts twin 3-inch drivers, powered by 15-watt Class D amplification, with 'True Wireless Pairing' via Bluetooth for simultaneous playback on two Transparent Speakers – AU$787 / US$550

Buy it here (AU) Buy it here (US)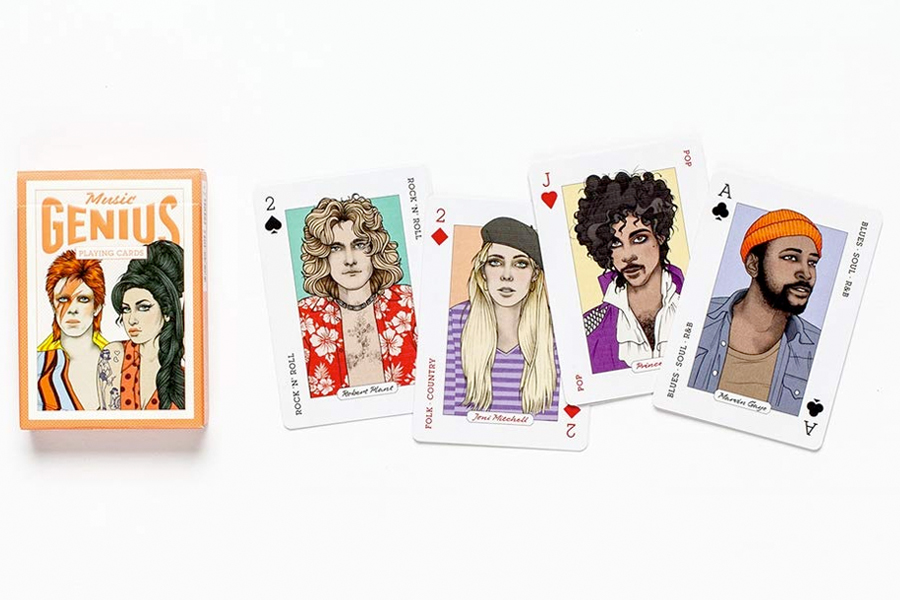 Music Genius Playing Cards
It's time to add some music to your basic deck of playing cards. Bring Bowie back from space, get Amy Winehouse out of rehab, and pull Jimi Hendrix out of the ground for 52 playing cards featuring illustrations of all the big names in music – AU$15.03
Buy it here (AU) Buy it here (US)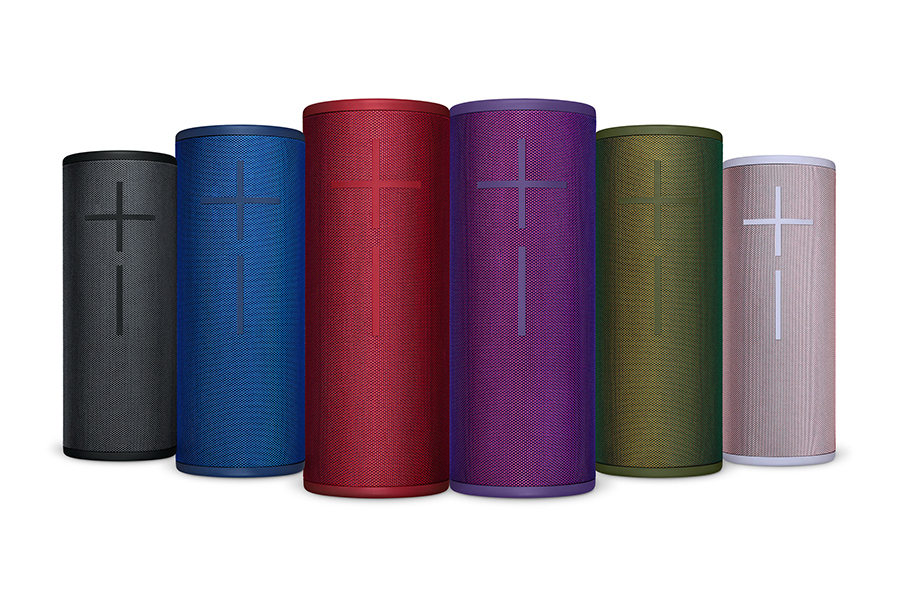 Ultimate Ears Boom 3
Want to keep the party going for as long as possible without access to a powerpoint for charging? Don't even think about skipping the Ultimate Ears Boom 3 because, in the land of wireless Bluetooth speakers, Ultimate Ears (UE) is king. Fifteen-hour battery life and an extended Bluetooth range of up to 150 feet, nothing stands in the way of the king – AU$269.11 / US$107.51
Buy it here (AU) Buy it here (US)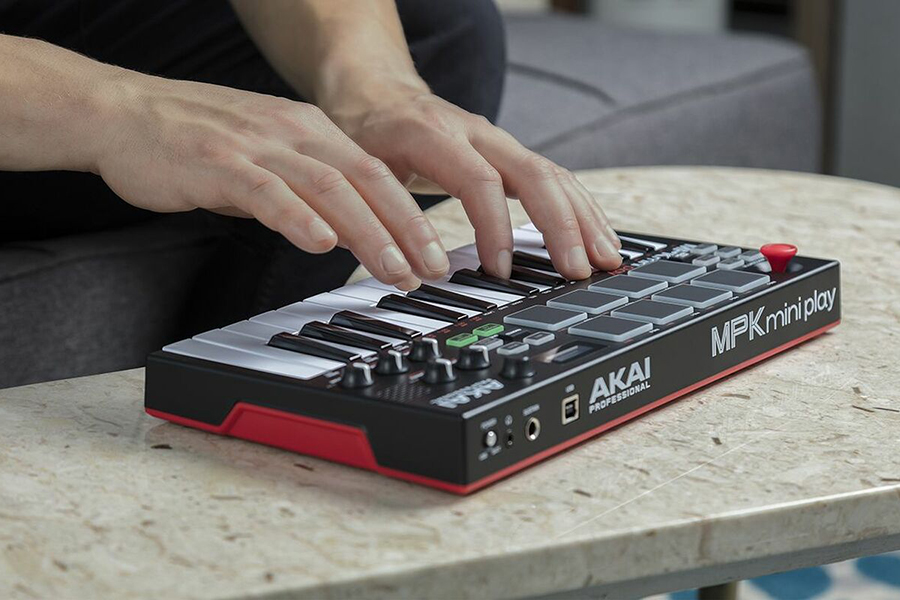 AKAI Professional MPK Mini MK3
Every one of us has been to a music festival or a DJ set and thought, "I want a go!" Well, now you can start pumping out your own tunes for Aziz Ansari to judge whether or not it is, in fact, a banger. With 8 Backlit Drum Pads, 8 Knobs, and Music Production Software included, the AKAI Professional MPK Mini MK3 is a terrific option for getting into music production this Christmas – AU$161.69 / US$119

Buy it here (AU) Buy it here (US)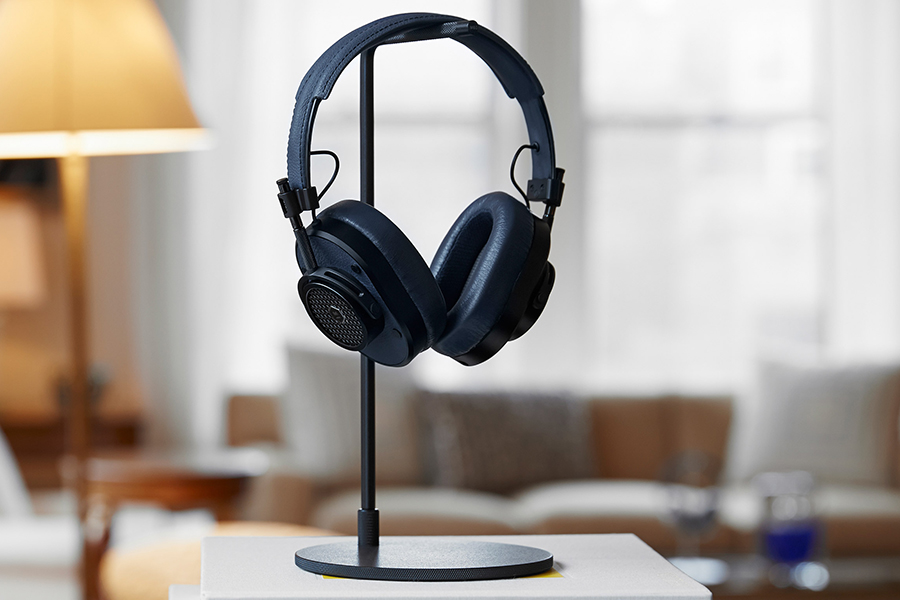 Headphone Stand
Display your headphones in style with this wickedly minimal headphone stand. There's not much more to say here than it's available in either silver and black. Maintain organisation on your desk while showing off your favourite pair of cans – US$59
Buy it here (AU) Buy it here (US)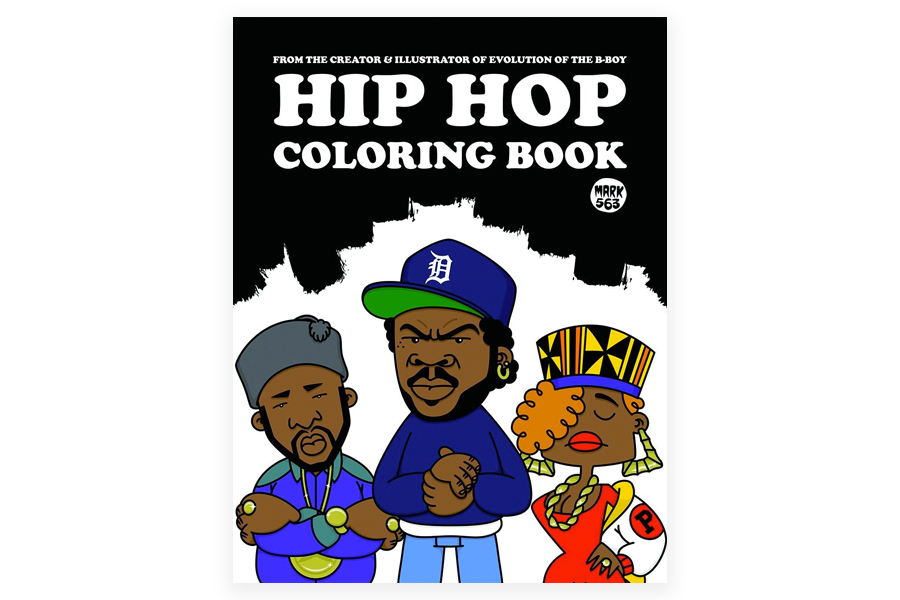 Hip Hop Coloring Book
You're never too old to colour in between the lines. From the creative mind of Mark 563, check out the man's illustrative takes on some of Hip Hop's most influential figures. Including legendary rappers from the East to the West coast, get ready to colour in from the Golden Era through today's rap superstars. Sit down, be humble, and colour in – AU$18.84 / US$9.38

Buy it here (AU) Buy it here (US)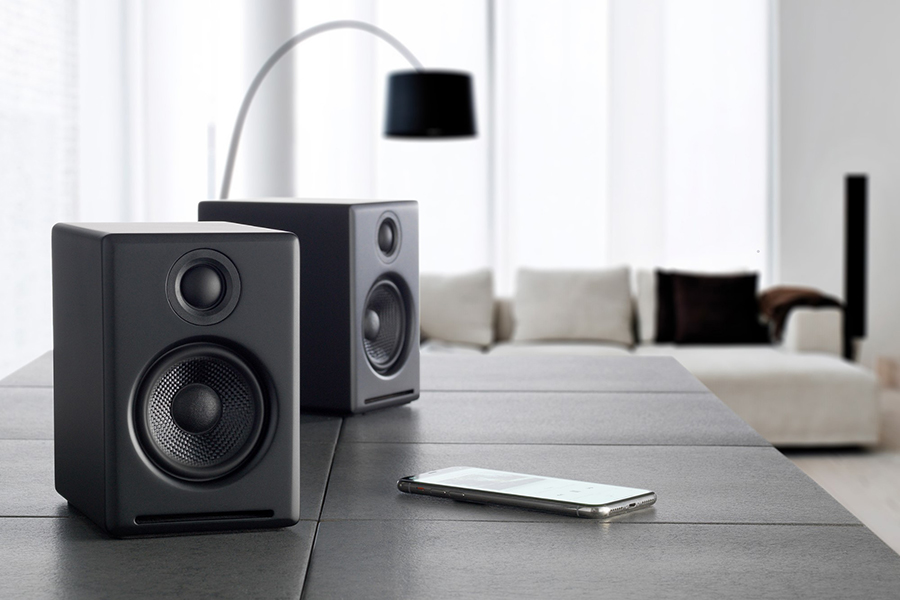 Audioengine A2+ Plus Wireless Speaker Bluetooth
Oh, these are so damn good. It's no wonder you see them on practically every desktop setup you see floating around on the interwebs. These wireless Bluetooth speakers from Audioengine feature built-in analog power amplifiers, dual analog audio inputs, USB audio input, aptX codec, hand-finished wood cabinets, variable audio output, subwoofer connection, custom aramid fibre woofers, and silk tweeters, plus a power-saving idle mode. Just get them already – AU$708.76/ US$269

Buy it here (AU) Buy it here (US)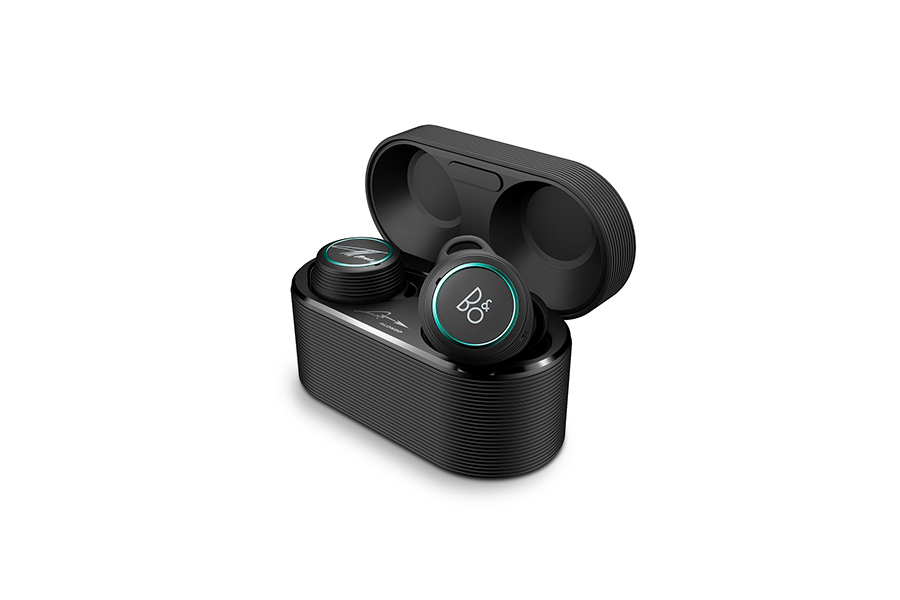 Bang & Olufsen Beoplay E8 Sport On Edition
Now totally resistant to a sweat-filled workout, the Bang & Olufsen Beoplay E8 Sport On Edition true wireless headphones are some of the best we've had the pleasure of trying out. The Sport model bumps up its water resistance from an IP54 rating to an IP57, meaning it can withstand up to 30 minutes underwater! With the same epic Bang & Olufsen audio experience, these are a great true wireless option. Plus, with a limited edition Leaf Green version on offer, there's never been a better time than now to pick these up – EUR€350 / US$414.33
Buy it here (AU) Buy it here (US)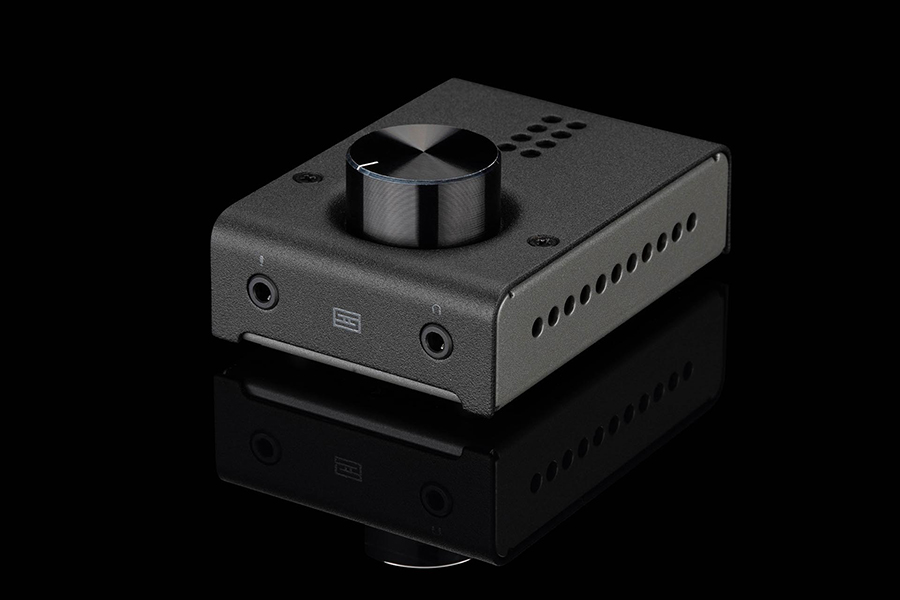 Fulla Schiit Amp
We can confirm these guys aren't Fulla Schiit. Nay, the audio engineers over at Schiit audio are some of the best out there. Producing quality DACs and Amps for all kinds of music lovers, you really can't beat the high-fidelity attention to detail the Fulla Schitt Amp possesses. Perfect for gaming, music, and regular old zoom calls, it's an incredible option even for casual listeners – US$99
Buy it here (AU) Buy it here (US)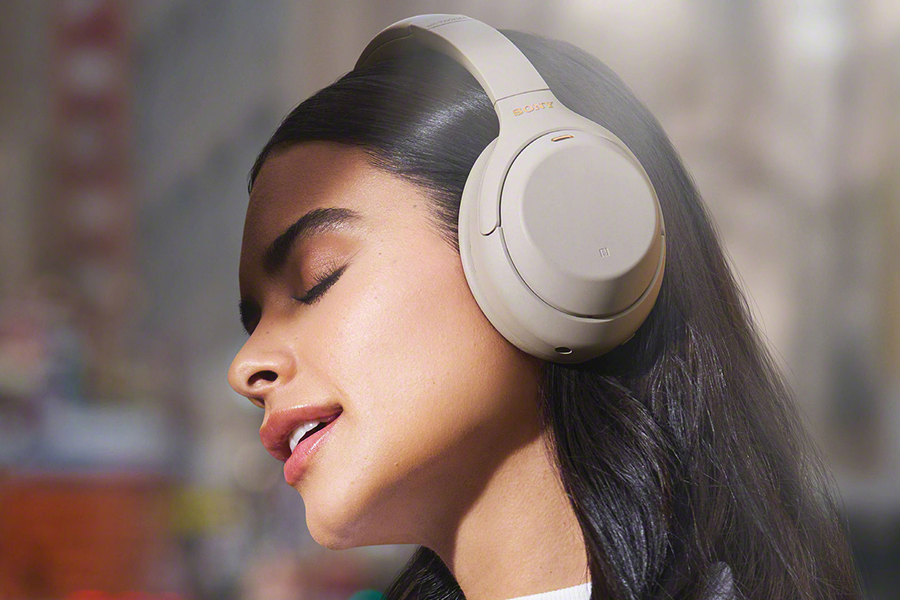 Sony WH-1000XM4 Wireless Noise-Cancelling Overhead Headphones
The latest addition to the award-winning 1000X family offers more intelligent features that let you personalise how you listen to music. By adjusting ambient noise automatically based on your preferences, you can fine-tune everything about how you listen. With a big focus on noise cancellation across the line, Sony equipped each ear cup with not one but two microphones to create Dual Noise Sensor technology. Plus, with Sony's 360 Reality Audio, it doesn't get much better than this – AU$531.44 / US$348
Buy it here (AU) Buy it here (US)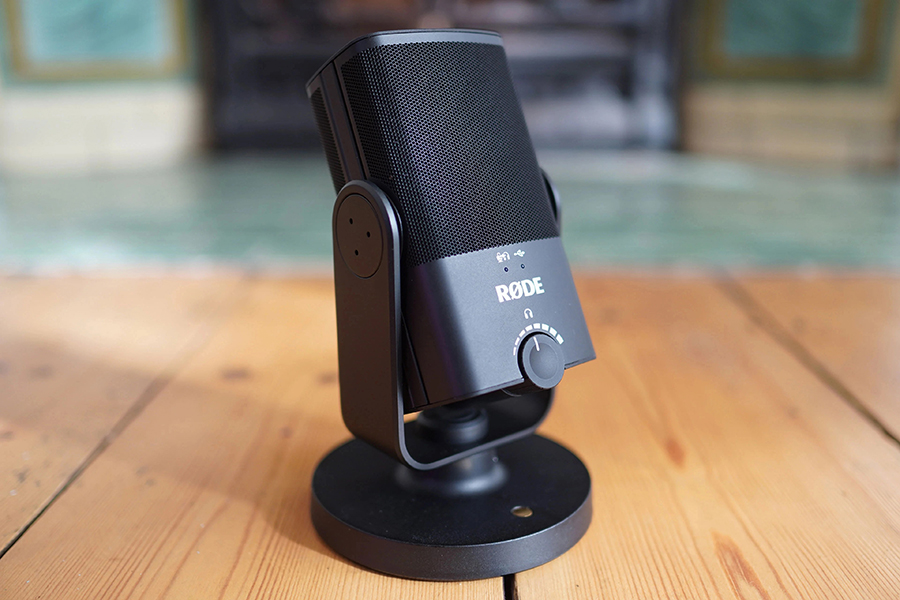 Rode NT-USB-Mini USB Microphone
Honestly, this is something you could find over on the gaming Christmas gift guide these days. With so many people streaming, it makes you wonder what happened to all the singers. Oh, they're streaming too? Excellent. Well, if you want crisp and clear audio recording without background noise and hiss, then the NT-USB Microphone from RODE is a versatile, side-address microphone that can turn any room into a studio for recording singing and musical performances as well as podcasting or voiceover work – AU$149 / US$134.98

Buy it here (AU) Buy it here (US)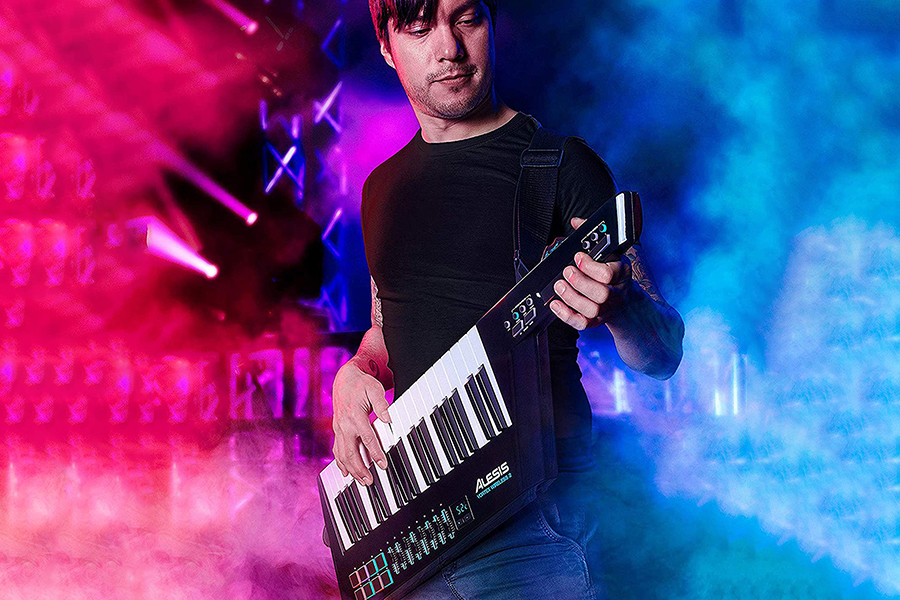 Alesis Vortex Wireless 2 Keytar
Transport yourself back to a time of 80's rock-pop bands, long hair, and of course, the Keytar. While this one isn't from the era, it takes everything great about a keytar and upgrades it. With full MIDI controls, 37 velocity-sensitive keys, and wireless connectivity to your Mac or PC, the Alesis Vortex Wireless 2 Keytar is crazy good – AU$368.74 / US$349

Buy it here (AU) Buy it here (US)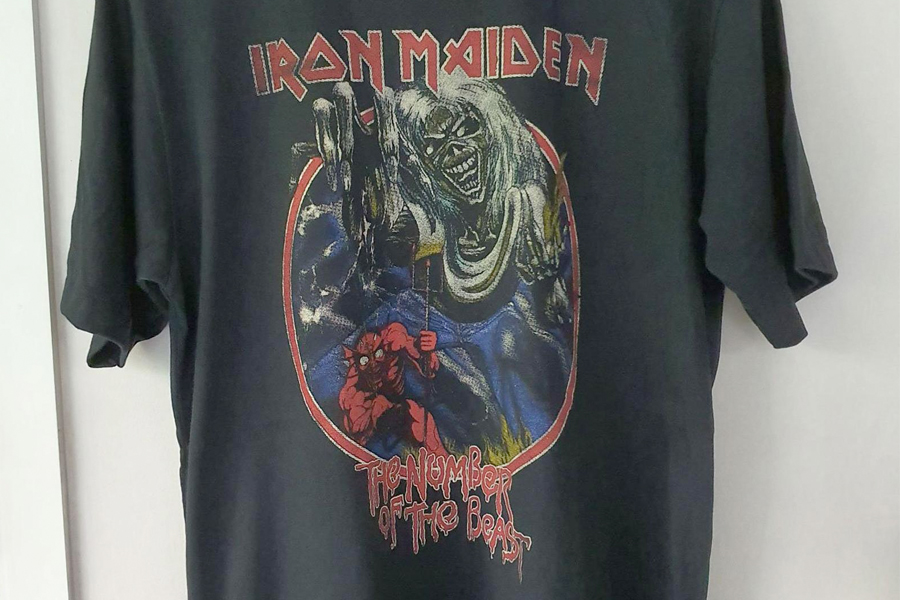 Vintage-Look Band Tees
Rock your favourite band or artist with pride! Check out the selection of Vintage-Look Band Tees from the guys at Jpfrippery. Creating pre-faded vintage clothes of a bygone era, you can flaunt everything from Metallica to Radiohead and, of course, Pink Floyd – AU$50.13
Buy it here (AU) Buy it here (US)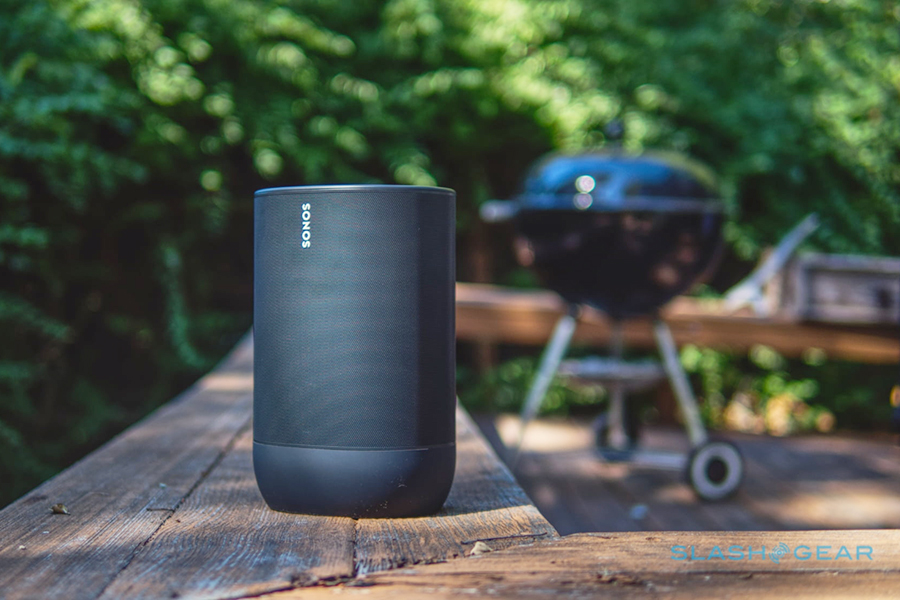 Sonos Move
This battery-powered portable speaker allows you to stream audio via your Wi-Fi connection at home and Bluetooth when you're away. Sporting an ultra-durable, weather-resistant construction that is long-lasting, the Sonos Move is the company's first venture into portable speakers. Responsive, intelligent, and powerful, bring it into your home, sync it with your other Sonos devices, and make it part of the family – AU$649
Buy it here (AU) Buy it here (US)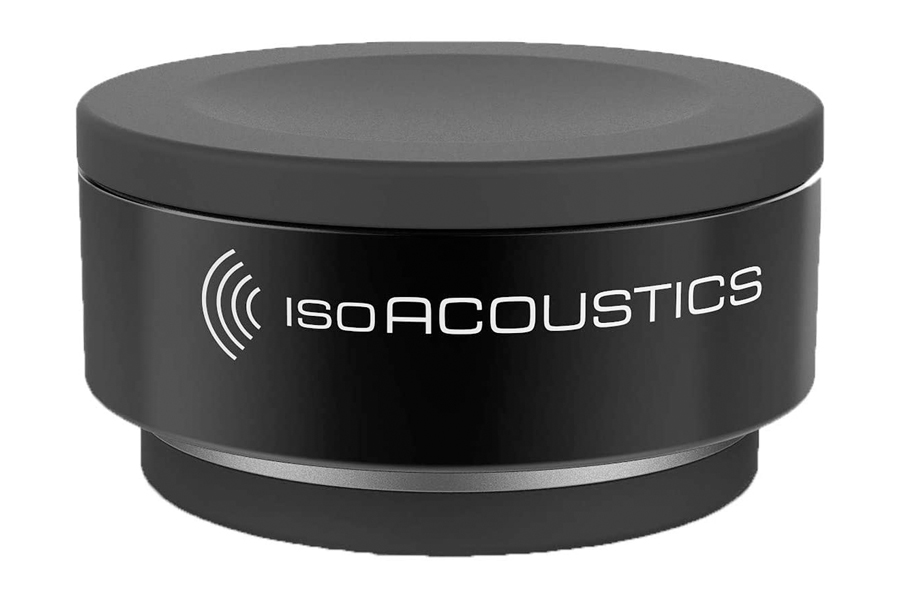 IsoAcoustics Iso-Puck Isolation Pucks
At first glance, you might not realise what the IsoAcoustics Iso-Puck Isolation Pucks are for. But suppose you're a sound engineer or recording artist currently sitting in the studio. In that case, you're looking at all those unstable reference monitors and wondering if there is a better solution than using foam. Well, you're looking at them – AU$236.81 / US$56.94

Buy it here (AU) Buy it here (US)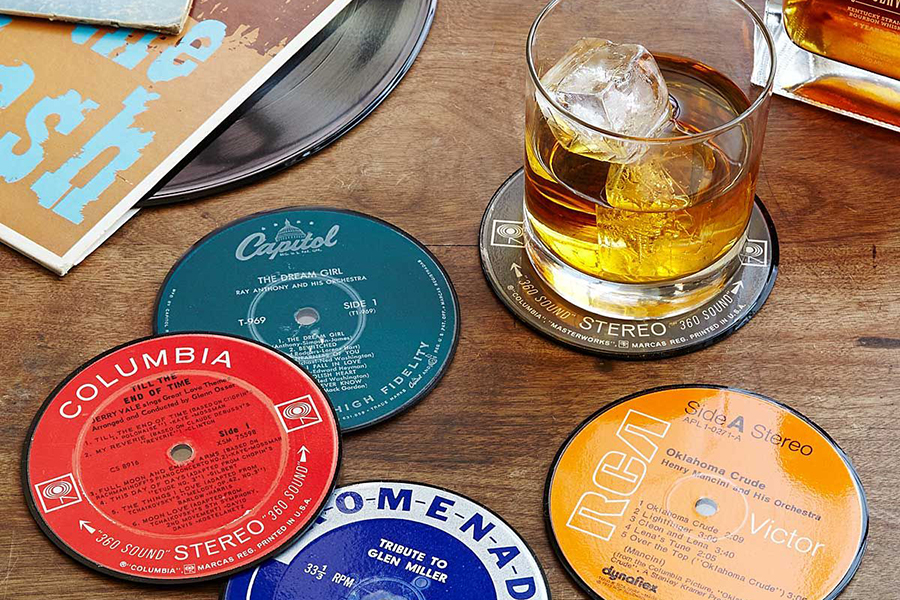 Upcycled Record Coasters
Kick back with the classics, and put your cup down on something worthwhile. Toss out those boring coasters, and say hello to upcycled record coasters. Handmade in Philadelphia from reclaimed records, these coasters will hit it big with music lovers. The discs are sealed so moisture won't seep through to the surface – AU$24.64