10 Crystal Clear Ultra HD 4K Monitors Worth Considering
If you are on the prowl for a new computer monitor, you have no shortage of options. Plenty of computer aficionados are partial to ultra HD 4K monitors, as they provide crystal clear images with rich, vivid colours. This style of monitor is perfect for video game enthusiasts and digital artists of every sort. Yet you will also find that some people question whether 4K is really worth the money.
As evidenced by the prices listed below, 4K monitors are not exactly cheap. Be sure to do your due diligence and read a myriad of reviews before committing to any of the 4K monitors featured in this article, or another that you find on your own. Without further adieu, here are the best ultra HD 4K monitors on today's market.
---
You'll also like:
10 Best Desk Lamps for the Home Office
25 Best Desks for the Home Office
Six Best Youtube Tech Reviewers
---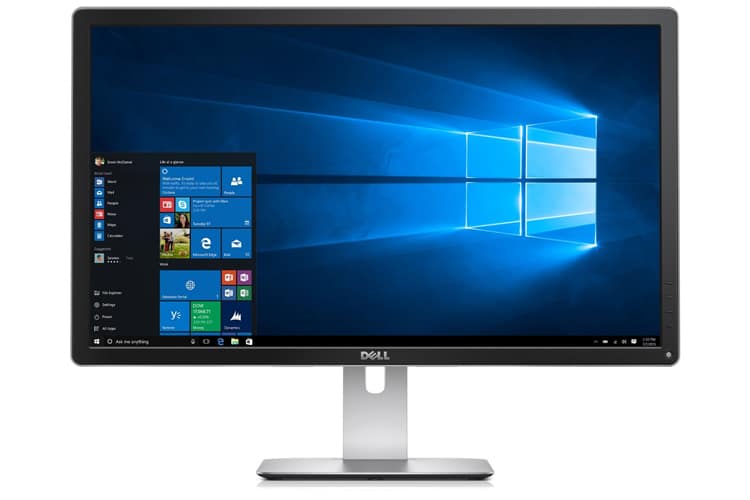 Dell P2715Q
Screen: 27 inch
The Dell P2715Q 4k monitor provides 99% sRGB colour coverage, an advanced exchange service, far-reaching digital connectivity and much more. Each Dell P2715Q monitor receives a factory colour calibration that certifies its functionality. You will find that these colours are perfectly accurate and incredibly vivid. It is quite easy to alter the monitor's height or angle in order to achieve the perfect view. You can even mount the panel head to a wall or Dell's Single Monitor Arm for expanded viewing options.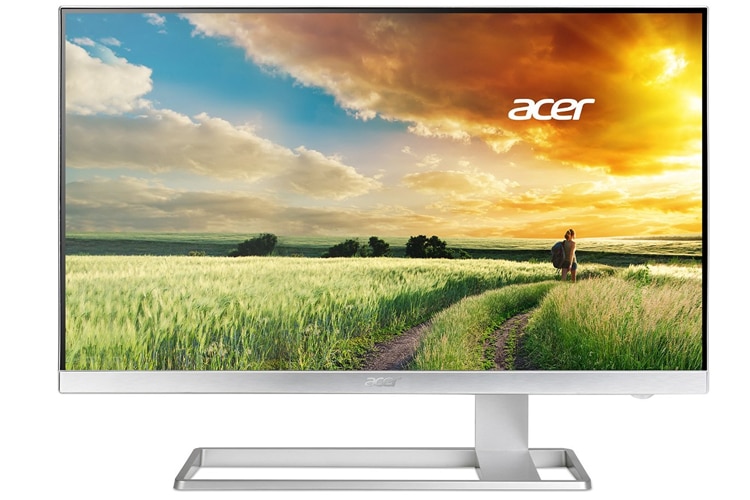 Acer S277HK
Screen: 27 inch
The Acer S277HK is the first ever 4K ultra high definition monitor built with HDMI 2.0. This feature allows for increased bandwidth that reaches 18Gbps. It transfers 4K content with four times the clarity of monitors with 1080p. The result is an astonishingly beautiful visual and audio presentation. Plug in this bad boy and you will enjoy a glorious 16:9 display with an impressive 3840 x 2160 resolution. This resolution strength represents four times that of full high-definition displays. Other features of this UHD 4K monitor include premium speakers with DTS sound effects and a borderless screen that allows for a life-like presentation.
Samsung U32D970Q
Screen: 32 inch
The Samsung U32D970Q 4K monitor allows for a resolution that is almost four times that of the typical 1920 x 1080 FHD. The viewing clarity is unparalleled. This monitor really does produce picture perfect visuals that are crisp and precise. Its features include a dual colour mode, white balance correction, an advanced pre-calibration process to ensure colour integrity, clarity in each shade of grey and an ergonomic design that takes up as little space as possible.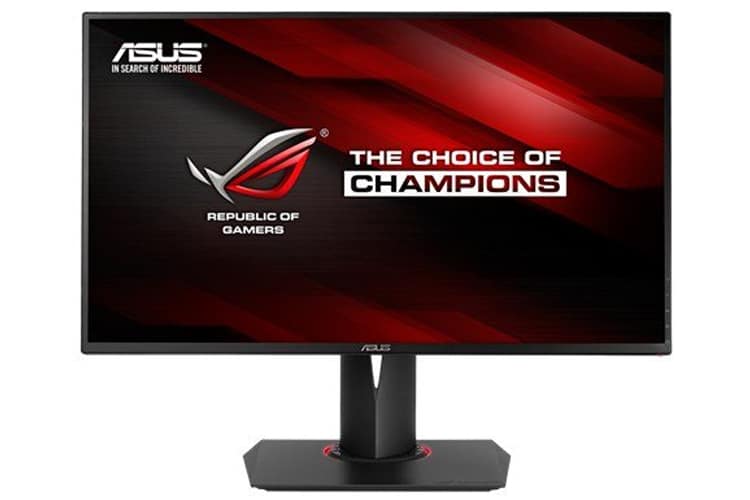 Asus ROG Swift PG278Q
Screen: 27 inch
This Asus UHD 4K monitor is perfect for gamers. Featuring a 2560 x 1440 resolution, 1ms response time and a lightning quick 144 Hz refresh rate, the ROG Swift PG278Q will meet the standards of even the most hardcore gamer. Other niceties include a special GamePlus on-screen timer/crosshair, dual USB ports, a 60-120-144Hz refresh turbo key and a 5-way OSD joystick for screen adjustments. It also has a VESA mount capability that allows for the perfect placement in your office, game room or man cave.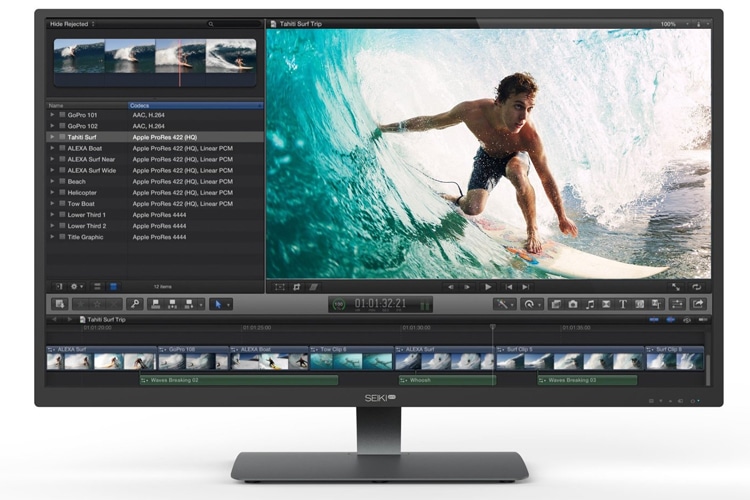 Seiki Pro SM40UNP
Screen: 40 inch
Seiki might not be a household name yet the company makes some amazing 4K monitors. This model is built with a 3840 x 2160 display resolution, an uber-wide 178-degree viewing angle, DVI / VGA, and 60 Hz 4K ultra high definition with DP 1.2. Its incredibly fast response time really makes your computing experience that much more enjoyable. So go ahead and fire up your PC games on this beauty. It provides 60 FPS and absolutely glorious colours that will keep you glued to the screen.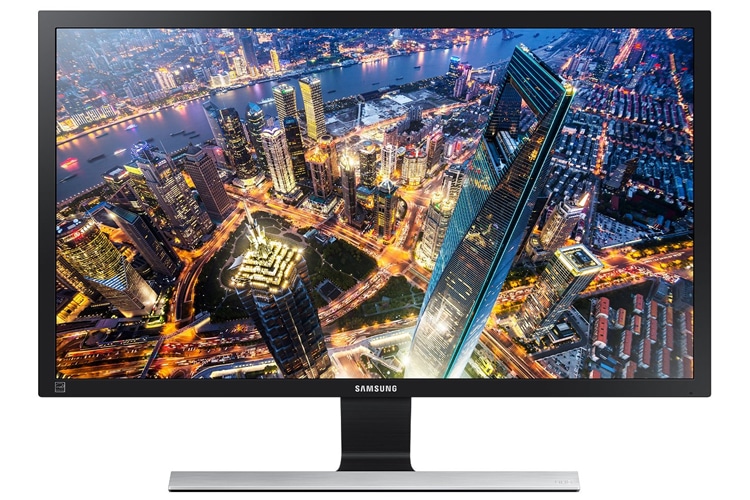 Samsung UE590 UHD 28″
Screen: 28 inch
The Samsung UE590 ultra high definition monitor provides a wonderfully immersive visual adventure thanks to its 3840 x 2160 resolution and Mega DCR contrast ratio. Its niceties range from Eye Saver mode to Flicker-Free technology and AMD FreeSync with 1ms response. It displays a grand total of one billion colours. This UHD 4k monitor really makes multitasking quite easy thanks to its helpful picture-in-picture capability. The monitor qualifies as energy efficient to boot so don't worry about leaving it on all day or night as it won't spike your energy bill.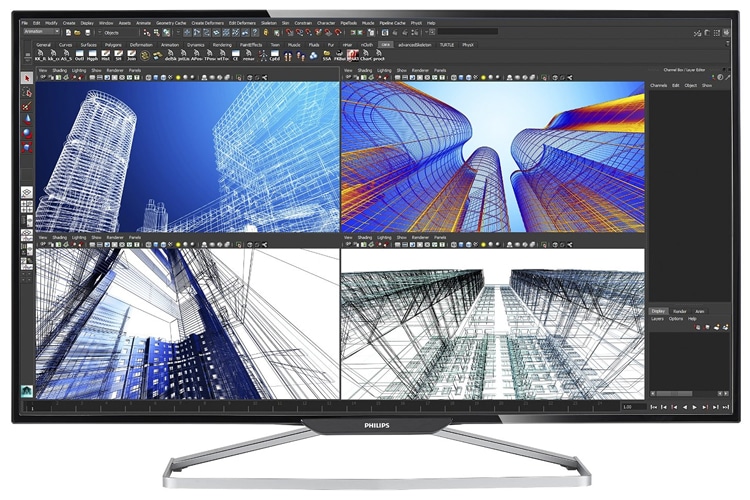 Philips BDM4065UC
Screen: 40 inch
Unlike many other computer monitors, the Philips BDM4065UC 40″ screen has built-in speakers. This might seem like a minor benefit yet it really does come in handy as you won't have to run an audio cord from your speakers to your computer monitor. It has a fantastic 3840 x 2160 resolution with 8-bit colour support connectivity, a 3ms response time and a contrast ratio of 50,000,000 to 1. Its other features include VGA, USB hub, mini display port, MHL-HDMI and HDMI. The monitor is also VESA mountable, so go ahead and attach it to your wall or anywhere else you desire for a more fulfilling viewing experience.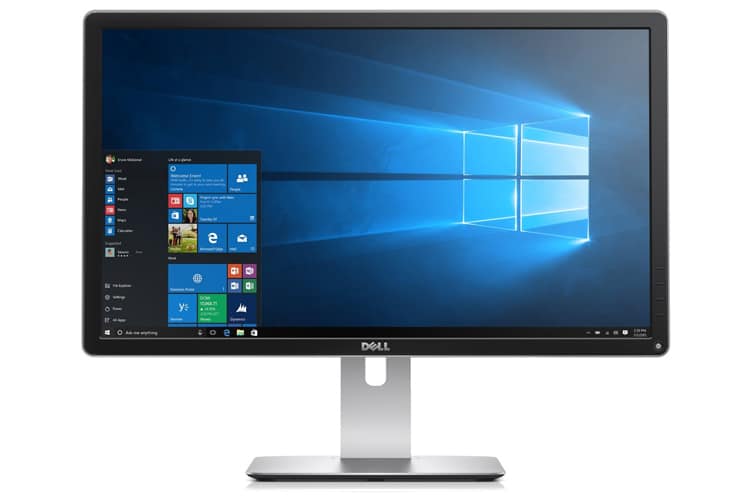 Dell P2415Q
Screen: 24 inch
With perfect 4K clarity, an ultra high definition of 3840 x 260 resolution and more than 8 million pixels, this Dell monitor is the cream of the crop. Its resolution is four times that of the standard full definition computer screen. You can pivot the screen at-will to get the perfect view. It even has a height adjustable stand that you can alter in a moment's notice. Connecting your laptop or tablet isn't a challenge in the slightest. You will find that your mobile computing devices produce exactly the same picture quality as a traditional computer.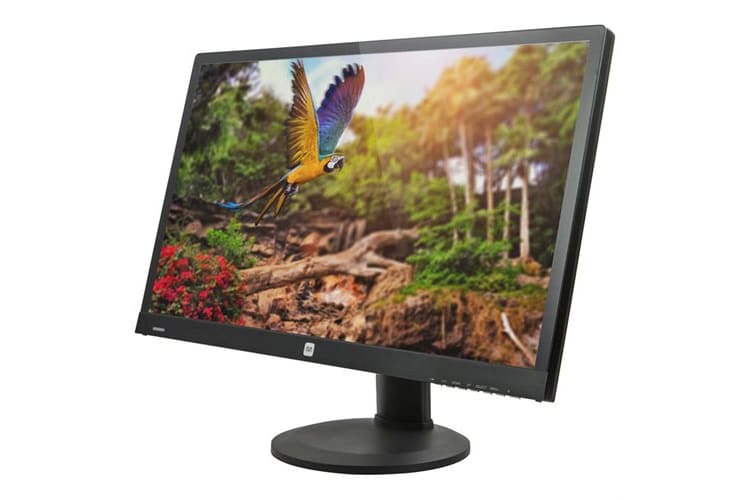 Monoprice CrystalPro 28-Inch
Screen: 28 inch
Monoprice has not released many details about its new Crystal Pro 28-inch ultra high definition 4K monitor. It will be available for sale on www.amazon.com in early April of 2016.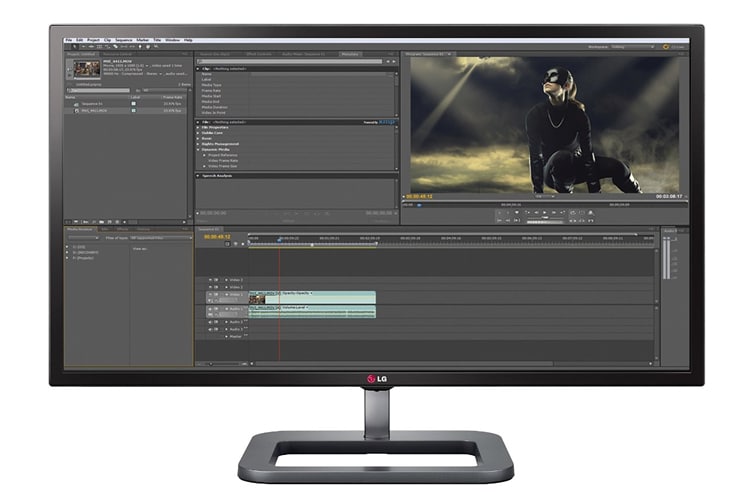 LG IPS 31MU97-B
Screen Size: 31 inch
This LG monitor offers amazingly wide viewing angles, stunning colours and In-Plane-Switching that allows "light bleed" for filmmaking / digital art purposes. If you are a professional filmmaker or have aspirations to make your own cinematic creations, this monitor is for you. Those who work in the field of graphic design will also love this UHD 4K monitor. It offers 4096 x 2160 resolution, Adobe RGB over 99.5 per cent, 97 per cent DCI-PD, 4 USB ports and 2 HDMI ports.
---
You'll also like:
10 Best Desk Lamps for the Home Office
25 Best Desks for the Home Office
Six Best Youtube Tech Reviewers
---