Sony X90J TV Review: Still the Best Value TV on the Market?
Ever since we got our hands on a Playstation 5 at release almost a year ago, we've been on the hunt for the best television to pair with the next-gen console. A television that talks to the PS5 like its best mate and one that performs while providing the best value for money proposition in its class. When we're not testing the latest gadgets, games, or cars, we're streaming video from Netflix, Foxtel Go, and YouTube so the TV would have to perform under those circumstances too.
The Sony X90J fits the bill, so we got our hands on a unit for review and put it through its paces for the last few months. Here are the results of our findings.
| | |
| --- | --- |
| | Sony 55″ X90J Specifications |
| Display Resolution | 3840 x 2160 |
| Display Speed | 4K@120/eARC/VRR/ALLM |
| Clarity Enhancement | XR 4K UpscalingDual database processingXR Super Resolution |
| HDR | HDR10, HLG, Dolby Vision |
| Sound Modes | Standard, Dialog, Cinema, Music, Sports, Dolby Audio |
| Smart Features | Google TV (Chromecast) Built-in, Apple Airplay, Apple Homekit |
It's no surprise, but buying a television in 2021 can seem like a chore. Understanding the difference between frame rates, resolutions, interface, and upscaling is like trying to ride a bike for the first time – it's just a whole bunch of (important) numbers and most brands seem to do the same thing – but different.
In the case of the Sony X90J, it sits in the BRAVIA range just below the X95J and does most of the same stuff as its expensive big brother but with a little less performance. It's a great mid-range performer, sitting around the $2000 mark in most sizes its one of the most recognised models for those looking to upgrade older TVs without jumping into a full 8K 85-inch masterpiece that costs about as much as a car.
In short, the X90J has all the features you'd want in a bid to future proof your system for at least the next 5-years. Have a glance at the specifications for the 55-inch model we tested above and you'll see all the usual tricks of the trade that you'll want in your TV going forward, including 4K@120hz display, upscaling, and HDR10 with Dolby Vision and Atmos.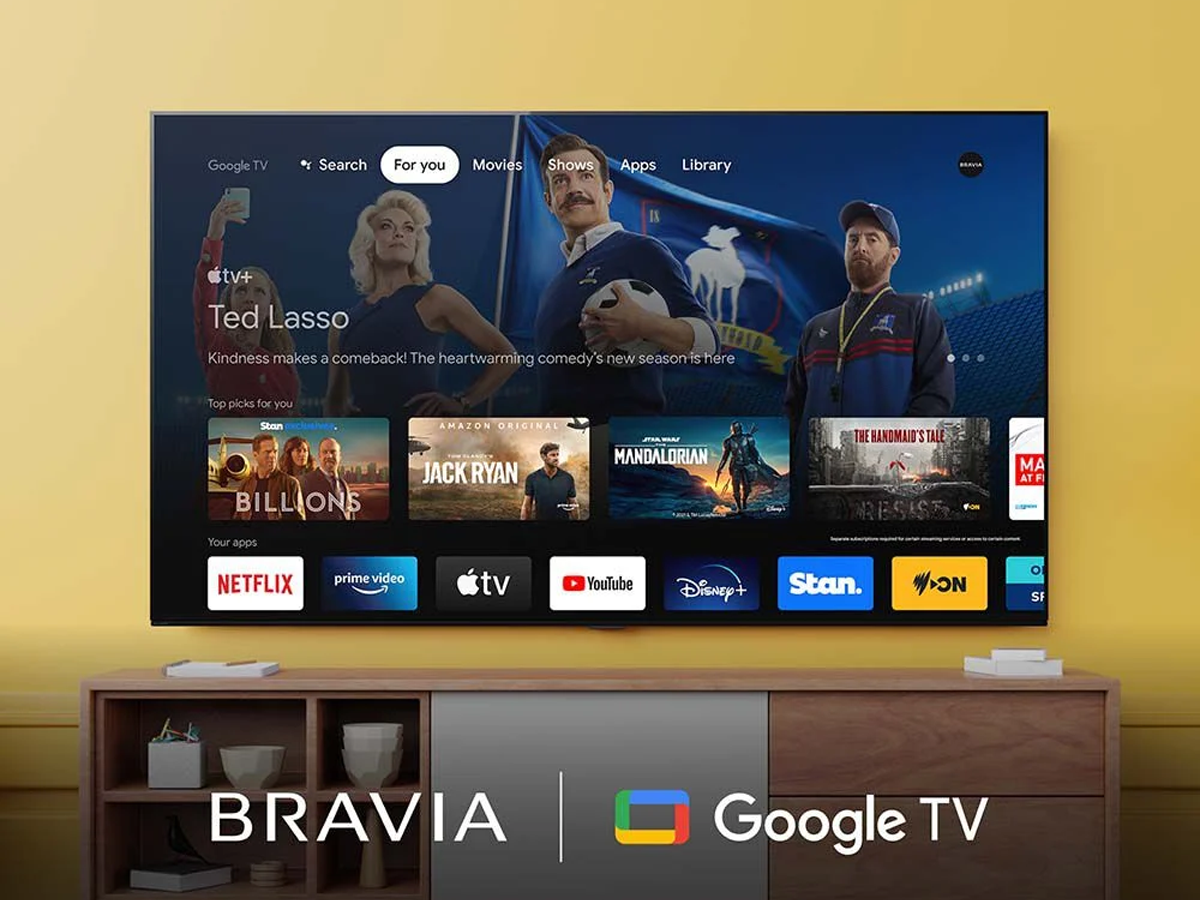 How Does Google TV Work?
Hoorah! Those like us will greatly appreciate the integration of Goggle TV into the X90J for 2021. Sony is one of the only TV manufacturers to integrate the system into their televisions and it means owners of smart home products will have even greater integration with their televisions, without the use of a new Chromecast. Most importantly, the system is easy to use with voice activation on the remote and far greater than any Android TV system found in Hisense and Samsung models.
On the main mean, the 'For You' tab lists a number of services available on Google TV. Here you can add any number of apps that you use often in a quick access menu, it also lists any HDMI plug-ins you might have (consoles), and even recommends shows for you to watch based on your streaming history.
---
Featured Video from Man of Many
---
Cinema fans will greatly appreciate the integration of Sony BRAVIA's new on-demand streaming service that offers very high picture quality streams with rates up to 80Mbps, in other words, you can watch IMAX quality movies on your TV with far higher quality than anything found on Netflix. It's like buying the movie disc, but you can stream it on demand.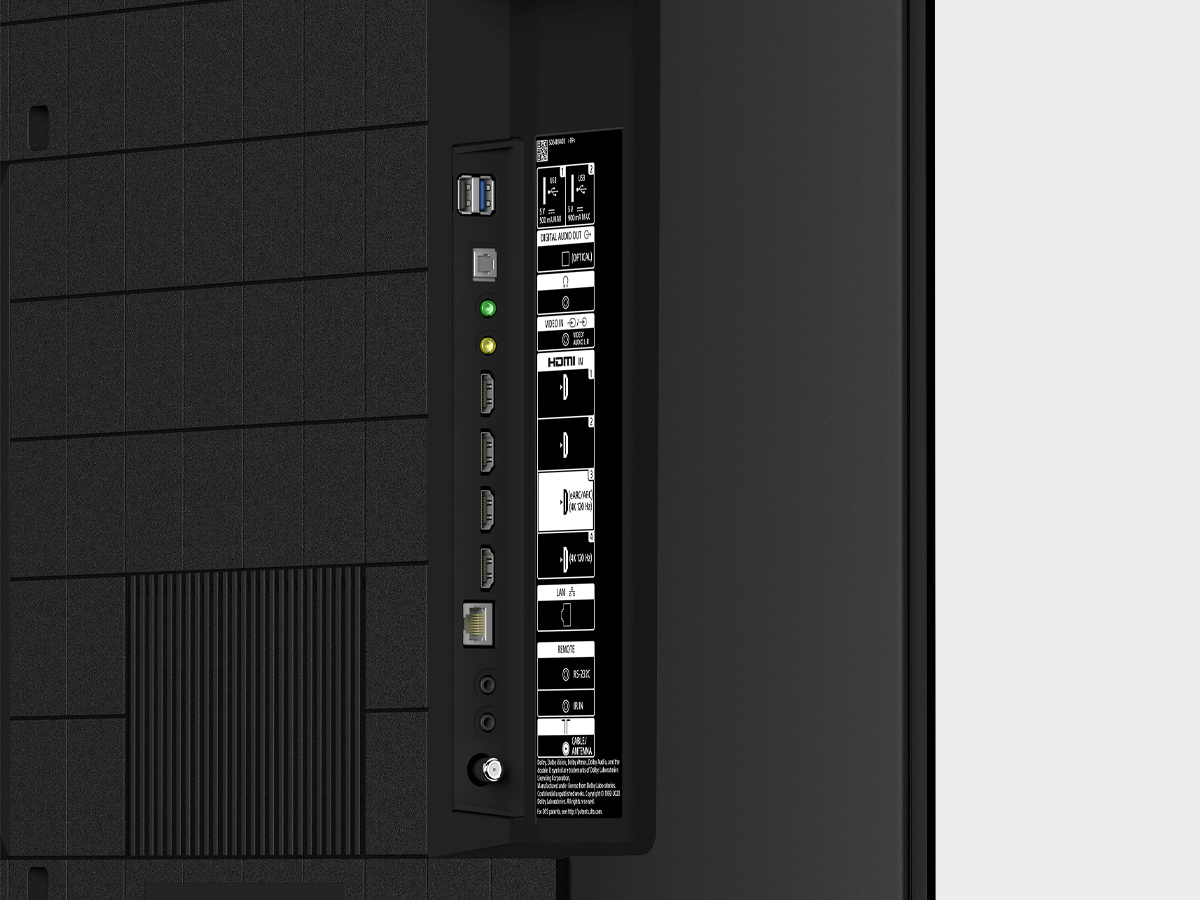 Is the Sony X90J Good for Gaming?
The biggest test for us would be around gaming. Like many, we've been in the market for a television that can closely replicate those specs found on the best mid-range monitors, and we found them with the Sony X90J.
All the tech that you look for on a television for gaming is there, including 120Hz refresh rate, HDMI 2.1 ports with eARC, HDR formats, including Dolby Vision, and local dimming for better contrast ratios. The only things the TV lacks are Variable Refresh Rates (VRR) expected to arrive in an upcoming update, and quantum dot technology for a wide colour gamut that resembles something more similar to higher-end computer monitors. Response time is where the television won't be able to compete with the best gaming monitors, however, casual gamers won't be able to notice.
What Inputs Does it Have?
A vast array of inputs are truly a mans best friend with TVs these days. We have so many devices on the market that plug into the television, you're going to need a lot of inputs to get everything up and running. Thankfully, the Sony X90J delivers with a good selection, albeit not as many as some competitors.
Four HDMI inputs are found on the side of the television, including two HDMI 2.1 inputs that offer the full 4K@120Hz experience – a great addition for gamers who want to make the most of their next-generation console.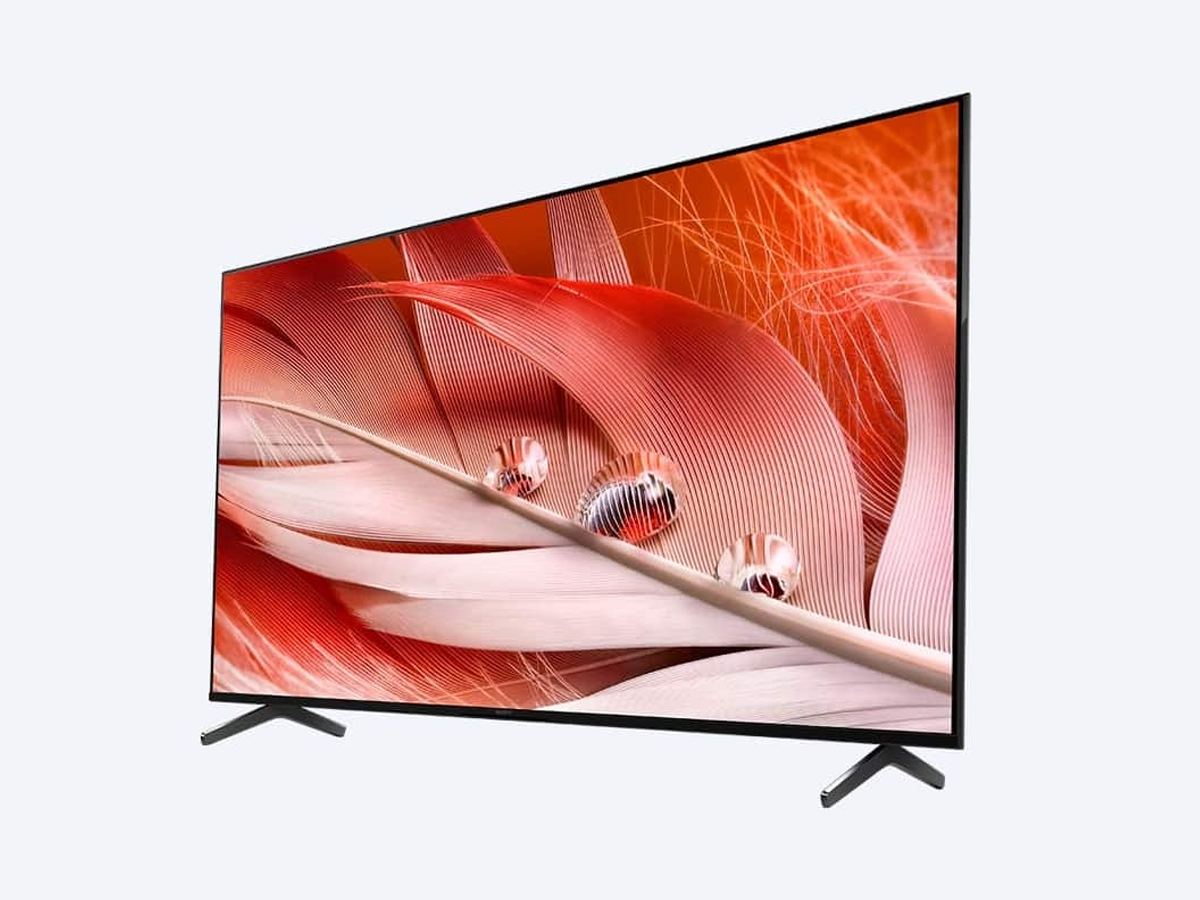 How Does the Sony X90J Perform?
Upscaling is the aim of the game when it comes to modern televisions. In fact, the main difference between most modern TVs is the processor that the brand uses to upscale your images from HD to 4K resolution. The Sony X90J does a fabulous job of turning the bland into the awesome, with Cognitive Processor XR that delivers accurate colours, local dimming that extracts perfect contrast, and all the smoothness you'd want.
While you can easily compare the raw data between the Sony X90J and its competitors through specialist review sites such as CNET here, let us be the first to say this TV just looks great. The average customer doesn't have specialist calibration gear to home to focus on the colour settings, however, they shouldn't need to either as the X90J delivers accurate visuals right out of the box – as you would expect from a leading brand.
The screen performs equally well in a dark space like ours as it does in brighter areas around the house where maximising the brightness of the screen is imperative. It won't reach the same levels of brightness as the Samsung competitors, but we never recommend placing a TV in front of a window with direct sunlight anyway.
Working overtime in the background, the Sony X90J utilises XR Contrast Booster 5 to help boost bright areas and lower the black areas on a frame by frame basis. It works well, and you'll especially notice it when you go back and watch your favourite movie for the first time when using the TV. People's faces and skin tones become more accurate, and the background of the scene begins to pop with features that you might never have noticed. An integrated light sensor does its best to accurately control the brightness based on the room.
Audio Quality
We always recommend pairing your new television with the best soundbar you can afford, but if push comes to shove and the budget only permits for a quality screen, the X90J does a great job with what it has. We'd describe the sound as surprising with a good amount of simulated 3D effect that delivers Dolby Atmos like sound (kind of). Mid's and highs are clear enough, however, the bass feels lacklustre and fails to make up for the implementation of soundbar in most cases.
Two 10w full-range drivers and two side tweeters are the technical makeup in the sound department, and if you're looking to pair your new TV with a Dolby Atmos soundbar there's an eARC port for your convenience.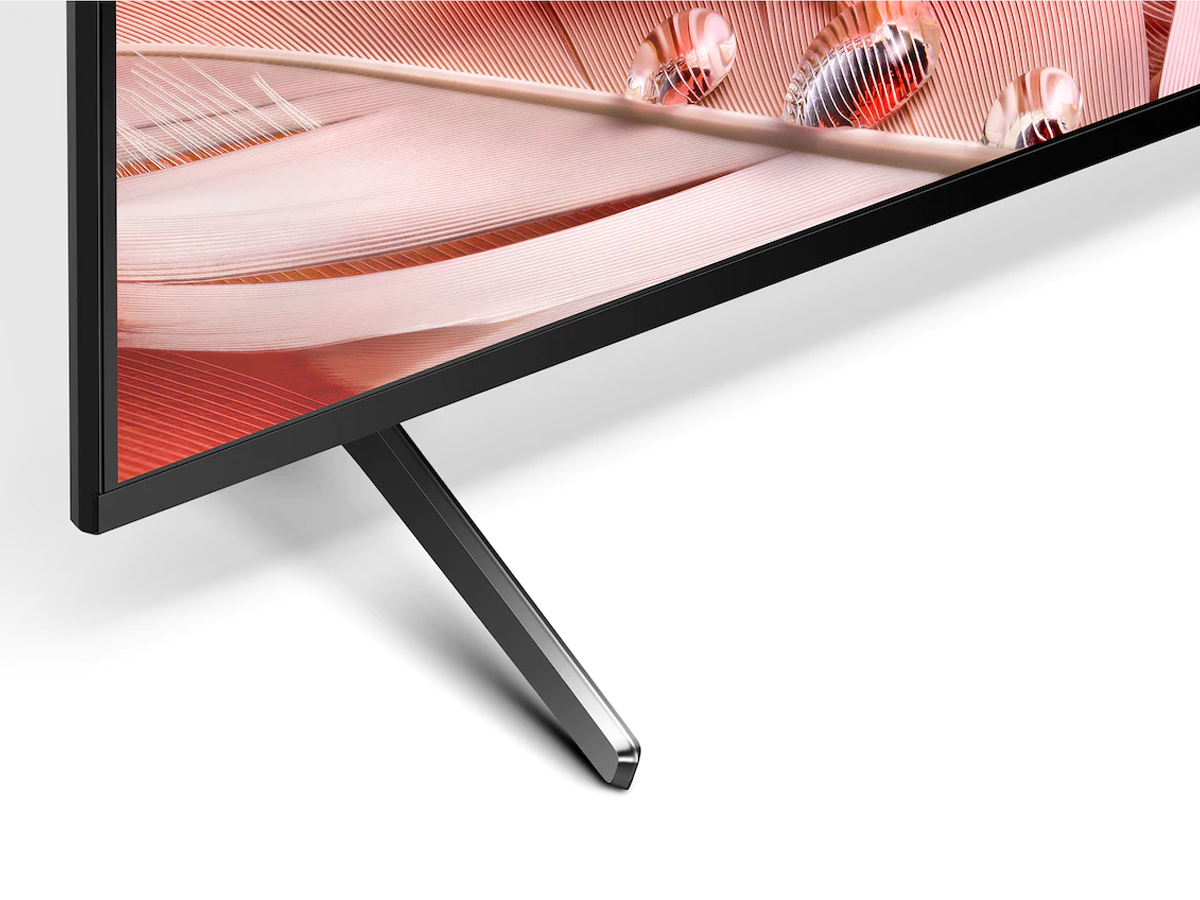 Is the Sony X90J a Good Buy?
The Sony X90J really impressed us through our month of use. We really enjoyed stepping away from our monitor and sitting in a more comfortable and social position when casually gaming. When the time called for it movies and video streaming is taken care of thanks to the implementation of Google TV. Picture quality is everything you'd expect from a new television and most customers who are looking to upgrade should strongly consider the Sony X90J.
| | |
| --- | --- |
| | Sony X90 Range Pricing |
| 50″ X90J | from AU$1,795 |
| 55″ X90J | from AU$1,795 |
| 65″ X90J | from AU$2,078 |
| 75″ X90J | from AU$2,995 |
Buy this TV if You're…
Upgrading for the first time in years… Televisions have come such a long way in the last three years, and as the technology gets filtered down from the $10,000 models into the $2000 items, the customers is the real winner. Future-proofing technology is something that we always recommend and with enough upscaling and gaming technology built into the X90J from Sony, this one is ready to serve another 5-years.
Don't Buy this TV if…
You want more… because while the Sony X90J is a great television for the value-minded buyer, increasing your budget from $2000 to $3000+ will open up a variety of options. This includes the X95J that options X-Anti-Glare technology to take away the brightness issue entirely. It also has higher peak brightness and even better contrast than the X90J. In any case, if you're not mounting this TV in front of a window and you're upgrading from an outdated box, this TV will give you everything you want from a new model and more.
You'll also like:
13 Best HDMI Cables: Gaming, Television and Audio
GoPro HERO10 Black Review: Raising the Bar, Again
DJI Action 2 Review: A Pint Sized 4K/120FPS Action Camera
---
Featured Video from Man of Many