Grand Theft Auto VI' Confirmed by Rockstar Games
Almost a decade since Rockstar Games released Grand Theft Auto V, the iconic developer has finally addressed long-held rumours. With speculation over the future of the franchise mounting, not the least bit helped by a recent decision to remaster the classic trilogy collection, Rockstar confirmed that a new Grand Theft Auto game is in development. No release date has been announced and the details are scarce, but the collective response has already been overwhelming.
In a recent news release, Rockstar Games announced that Grand Theft Auto V and Grand Theft Auto Online are set to land on the PlayStation 5 and Xbox Series X|S on March 15, with a number of improvements to be implemented across both platforms. However, the much-loved name behind franchises such as Red Dead Redemption and Max Payne characteristically saved the biggest news for last.
"With the unprecedented longevity of GTAV, we know many of you have been asking us about a new entry in the Grand Theft Auto series," Rockstar Games wrote. "With every new project we embark on, our goal is always to significantly move beyond what we have previously delivered — and we are pleased to confirm that active development for the next entry in the Grand Theft Auto series is well underway."
As outlined, Rockstar Games stopped short of naming the new Grand Theft Auto game's official release date, but early reports indicate it could arrive on the market between 2024 and 2025. Similarly, it's not known whether the new release will be titled Grand Theft Auto VI, however, based on the naming conventions of the past iterations, it does seem likely and what's more, a fitting unveiling for the franchise, which turns 25 this year. The original game, Grand Theft Auto, was released on MS-DOS, PlayStation, and Windows PC in 1997 and while its birds-eye view approach was admirable, it failed to make a significant impact.
It wasn't until 2001's Grand Theft Auto III, that the franchise really picked up speed, tackling a far more in-depth crime-oriented storyline driven by an impressive 3D open-world gameplay structure. After the success of that release, Rockstar Games turned its sights on building a formidable legacy, dropping two bestselling sequels: Grand Theft Auto: Vice City and Grand Theft Auto: San Andreas.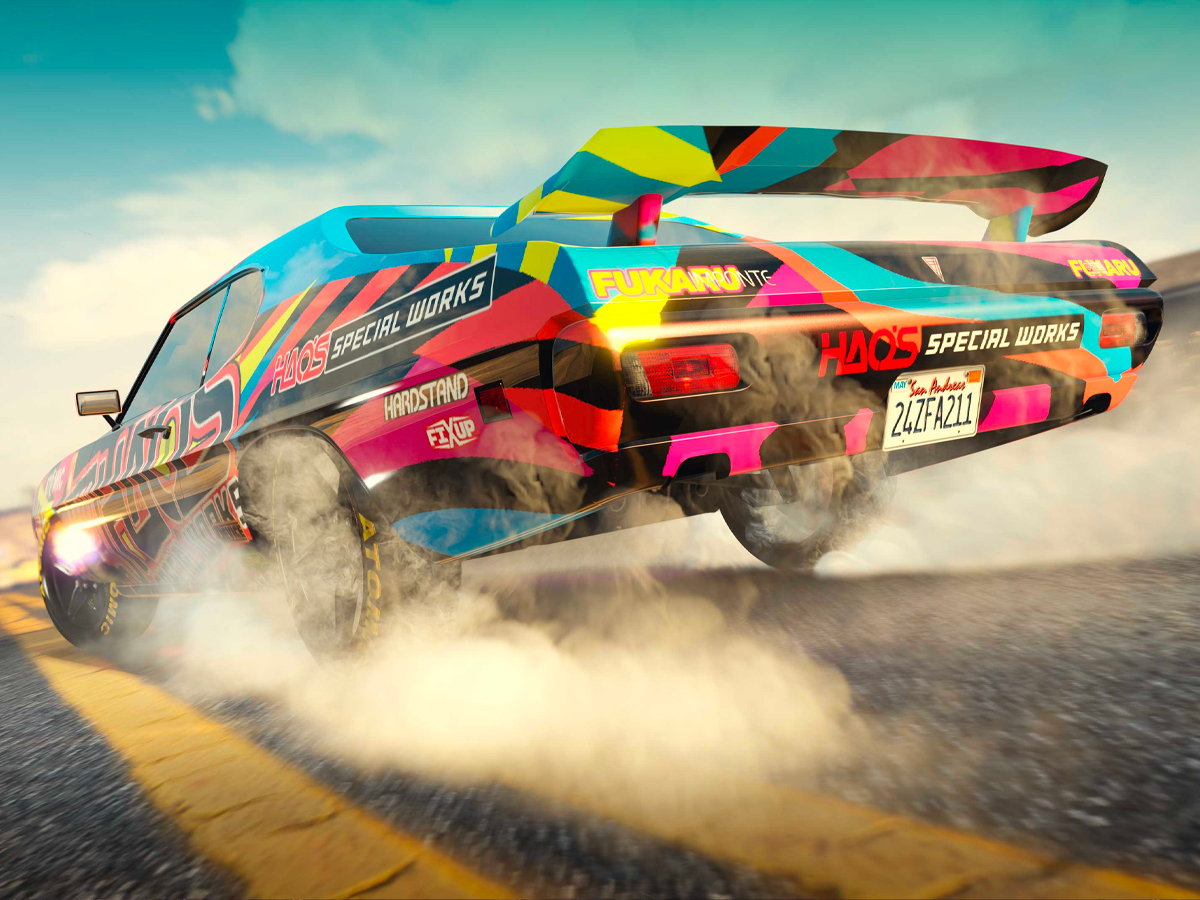 When Grand Theft Auto V was finally released in 2013, the franchise was nearly untouchable. The jewel in Rockstar's crown delivered unprecedented results and for over eight years, fans have been champing at the bit to get their hands on a new iteration.
Grand Theft Auto: The Trilogy — The Definitive Edition, a remaster of GTA III, Vice City, and San Andreas which dropped in November was a nice surprise, but not exactly what they were after. Finally, Rockstar Games has confirmed the one piece of the puzzle that has eluded gamers for years.
"We look forward to sharing more as soon as we are ready, so please stay tuned to the Rockstar Newswire for official details," the developer continued. "On behalf of our entire team, we thank you all for your support and cannot wait to step into the future with you!"
You'll also like:
Rockstar Confirms 'Grand Theft Auto' Remastered Trilogy Coming This Year
'The Biggest Deal in Tech History': Microsoft Acquires Activision Blizzard for $95 Billion
Sony Delivers Content Counter Attack with $5 Billion Acquisition of Bungie, Creator of Destiny