American Horror Story Season 10 – What We Know So Far
When the FX series American Horror Story first aired back in 2011, fans didn't quite know what to make of it. Part Steven King psychological thriller, part new-wave telelvison-Noveau, the first season Murder House drew inauspicious viewership that steadily grew as each episode hit screens. In the years that have passed, American Horror Story has become not only a cult classic but FX's highest-rated original series in history. With talk of American Horror Story Season 10 underway, fans are champing at the bit to learn more about the latest instalment. Here is everything we know so far.
You'll also like:
Money Heist Season 5 Confirmed – What We Know Already
A Look at Every Single Bond Girl From 'Dr. No' to 'No Time to Die'
Taika Waititi Will Direct and Co-Write New Star Wars Film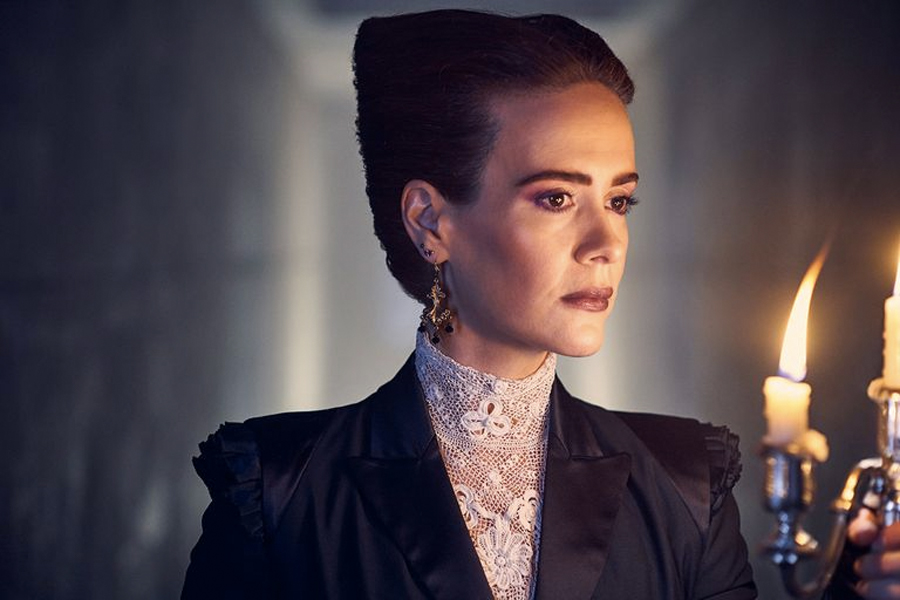 What is American Horror Story About?
The show has produced nine seasons so far, many of which are loosely based on real-life events. Rather than having season roll into each other like regular long-form series, American Horror Story bills itself more as a self-contained miniseries under a wider banner. Each season follows a different storyline, usually with a similar cast. The key themes are generally supernatural in nature. In Murder House, we follow a family tormented by the deceased former inhabitants of their new house. In Coven, the story revolves around a group of witches in New Orleans. As the seasons continue, plots storylines and sets have become far more advanced and extreme, leading fans to questions how much further show creators Ryan Murphy and Brad Falchuk could go.
Well, according to recent reports, we'll soon find out.
American Horror Story Season 10
Back in August 2018, the show for officially renewed for a 1oth season following the sustained success of 1984. Production has yet to begin, but the series was slated to hit screens in 2020. Now it appears, things may have derailed.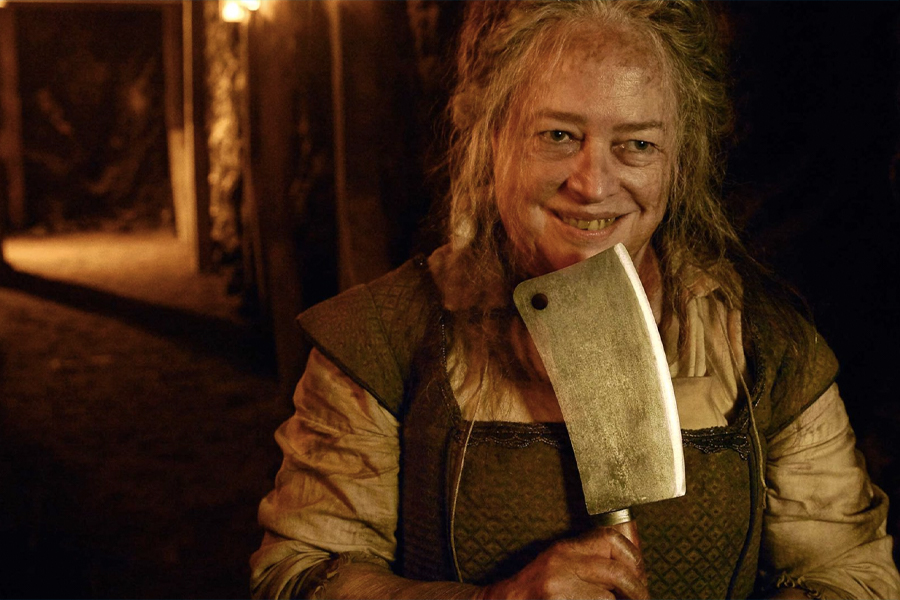 What Happens in American Horror Story Season 10?
Show creator Ryan Murphy has remained steadily tight-lipped when it comes to storylines over the past nine seasons and season 10 appears to be following suit. Not much is confirmed about the American Horror Story Season 10 story arc, but it hasn't stopped fans from speculating. In recent seasons, the show creators have dropped clues as to what the next incarnation will look like, prompting many die-hard viewers to scour through hours of 1984 for insights.
---
Featured Video from Man of Many
---
The popular conspiracy doesn't necessarily include 1984 at all, however. Most fans are adamant American Horror Story Season 10 will finally address the unresolved story of at the end of Asylum. In the season's final episodes, we see Kit Walker abducted by aliens, leaving behind two children with extraterrestrial DNA. While we know they both grow up to be extremely successful, we know little of their story and what happens thereafter. Fans are hoping Murphy returns to this storyline to tie up those loose ends, but at the moment it appears to be all just wishful thinking.
In an interview with Deadline, Murphy revealed that it wasn't entirely off the table, however."Every season by Halloween, I come up with what the winner (theme) is and I already came up with an idea for season 10. There's always the runner-ups, and I'm like 'Hmm could this be something?'" he told Deadline.
"We flirted with aliens, we flirted with space, we flirted with some things that were more interesting than others. I think that at the heart of it, it's always about Americana. It would be hard to do something like that idea you mention, not that I wouldn't."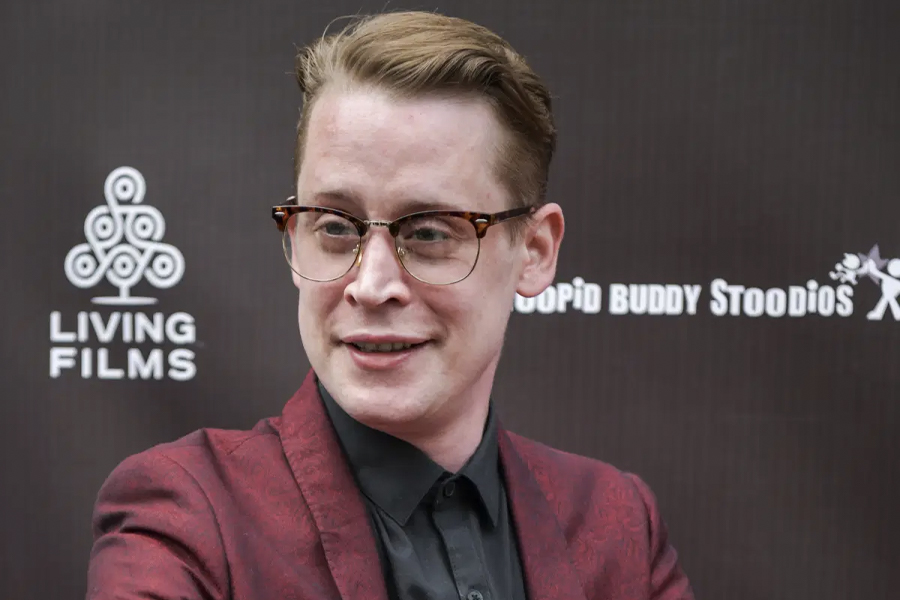 American Horror Story Season 10 Cast
One of the most exciting aspects of American Horror Story is the cast reunite in completely different scenes. Throughout the show, we've watched actors take on different roles and characters across seasons, generally in stark contrast to the ones they played previously. While it certainly shows off the cast's extensive acting chops, it makes for interesting viewing.
The show's leading lady Jessica Lange was the pinnacle of American Horror Story's success, however, the actress took a sabbatical after Freak Show. She made a brief cameo in Apocalypse but sadly shot down hopes of a fully-fledged return to the show for American Horror Story Season 10.
That being said, a number of classic castmates are set to return for the new American Horror Story series. Here is a list of confirmed cast members for American Horror Story Season 10;
Sarah Paulson
Evan Peters
Lily Rabe
Billie Lourd
Leslie Grossman
Kathy Bates
Angelica Ross
Finn Wittrock
The return of Paulson and Peters will be a huge boost for fans. Season 9 was the first not to feature the pair, however, both have confirmed they will be returning. Even more incredibly, reports are indicating that former child star and Home Alone favourite Macauley Culkin will be joining the cast for American Horror Story Season 10.
When Will American Horror Story Season 10 Be Released?
This big question still remains. The first five seasons fittingly dropped around Halloween, however, the next four have been September releases. It would make sense to maintain this pattern, however, with shooting shut down due to COVID-19, we may have to wait until next year for the new release.
American Horror Story Spin-Off
American Horror Story Season 10 isn't the only news fans have been hearing rumours about. A post on social media appeared to show creator Ryan Murphy confirming an American Horror Story spin-off anthology series. An image posted to his official Instagram page shows a virtual meeting with a number of cast and crew members.
"American Horror Story" cast zoom call…where we reminisced about the good times…the spin-off we're doing called "American Horror Stories" (one hour contained episodes)…when we will start filming the next season of the mothership…and other stuff I cannot print. It was so much fun and I'm glad we caught up. I miss everyone!" the caption read.
Not much else is really known about the American Horror Story spin-off series aside from that announcement, but irrespective, it has got fans talking. With two projects seemingly in the works but no official release date for either, fans are understandably anxious. Could 2020 be the year American Horror Story reigns supreme once again?
Who will be in American Horror Story Season 10
Kathy Bates, Leslie Grossman, Billie Lourd, Sarah Paulson, Evan Peters, Adina Porter, Lily Rabe, Angelica Ross and Finn Wittrock have all signed on AHS Season 10.
What is American Horror Story Season 10 about?
The storyline for American Horror Story Season 10 remains a mystery, however, fans are speculating it could follow the unresolved story of Kit's extraterrestrial children.
Is there an American Horror Story spin-off?
According to show creator Ryan Murphy's official Instagram, there is a new American Horror Story spin-off series entitled American Horror Stories. The spin-off will consist of hour-long episodes, however, nothing has been officially confirmed.
You'll also like:
Money Heist Season 5 Confirmed – What We Know Already
A Look at Every Single Bond Girl From 'Dr. No' to 'No Time to Die'
Taika Waititi Will Direct and Co-Write New Star Wars Film
---
Featured Video from Man of Many