14 Best Anime Shows to Watch on Crunchyroll
Anime? Check. Magna? Check. Dorama? Check. Everything Japanese and animated? Double check. Like Netflix, but for watching and reading, Crunchyroll is an American distributor, publisher, and licensing company that streams the aforementioned animations genres and has the world's largest anime collection. So, where do you sign up?
You'll also like:
23 Best Superhero Movies of All Time, Ranked
20 Best Stand-Up Comedy Specials on Netflix
25 Best True Crime Documentaries on Netflix Right Now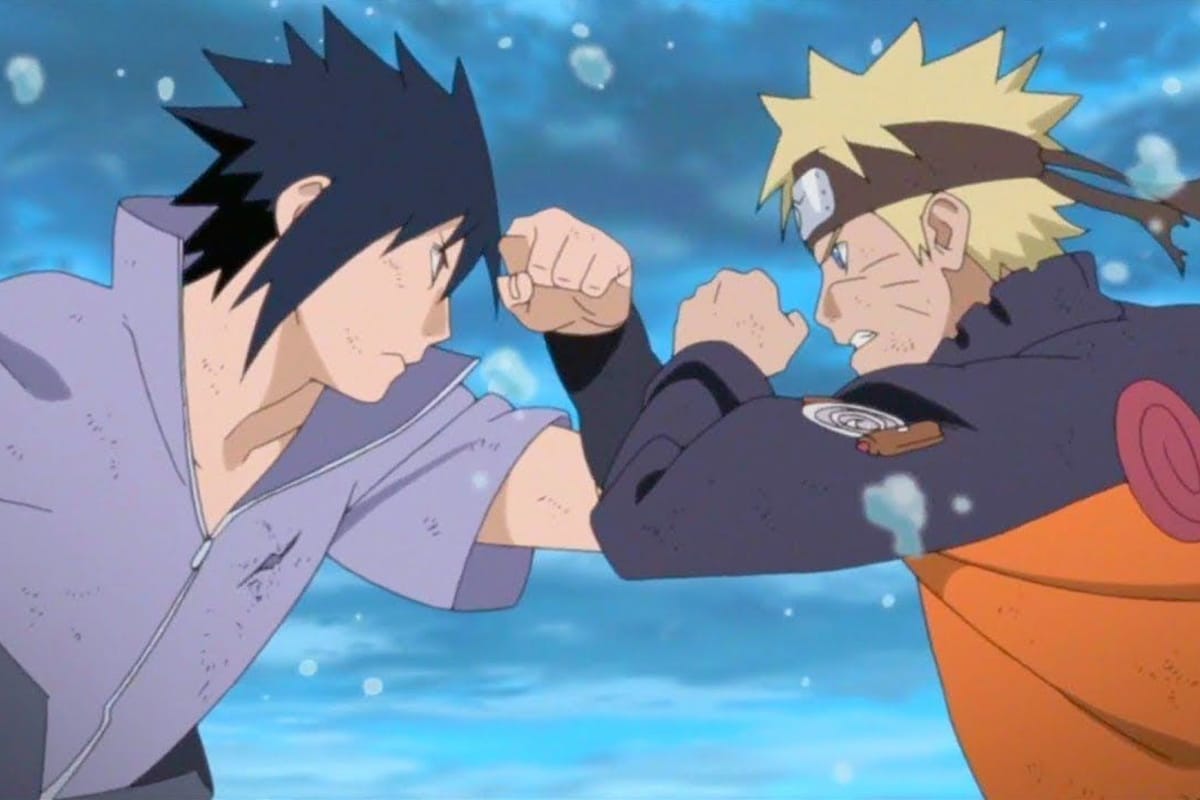 What is Crunchyroll?
Unlike other services streamers where you can only watch via paid-subscription, Crunchyroll offers free and many premium streaming plans, allowing you to rave through their arsenal of series, news, games and store!
So, without further ado, we give you Crunchyroll and its best anime series.
How Does Crunchyroll Work?
Crunchyroll is an on-demand streaming service primarily focused on Japanese animation. It provides the content to over 70 million registered users in over 200 countries and nations.
What sets Crunchyroll apart from other streaming programs? Free content. You can binge on your favourite anime shows and manga from your computer, tablet, mobile phone, or TV, simply by signing up for a free account. And if you don't speak Japanese, don't worry; Crunchyroll's streaming services are translated into multiple languages.
Crunchyroll works on a plethora of platforms and devices too, including PlayStation 4, PlayStation 5, Xbox and iPhone and Android. The program offers over 1,000 anime shows, more than 200 East Asian dramas and 50 manga titles to users.
Not sure what to watch? No worries! Crunchyroll's catalogue consists mostly of anime series. You can also access simulcasts: new episodes from top series that are usually available to watch only an hour after they're broadcasted in Japan.
---
Featured Video from Man of Many
---
And if you can't wait for the next season of your favourite anime to come out, you can read the manga it's based on instead! And with their arsenal of manga that is chiefly available for free, you'll be sure to fall into fantasy.
Crunchyroll Plans and Prices
Crunchyroll still has a free plan that offers ad-supported streaming access to non-members. Premium members can choose from one of three paid plans, including two new options; the Mega Fan and Ultimate Fan packages.
Free membership – After signing up for free membership, you'll have access to all the videos Crunchyroll streams. Videos without a Crunchyroll orange crown don't need a subscription and are free to watch. These free videos will play on SD (standard definition) and with ads.

Fan – For USD$7.99 a month, after a 14-day free trial, Fan plan premium subscribers can enjoy Crunchyroll's initial premium plan. It provides an ad-free experience to Crunchyroll's anime arsenal — than 1,000 titles and 30,000 episodes. Fans will also have access to Crunchyroll's catalogue of digital manga.

Mega Fan – The Mega Fan – USD$9.99 a month after a 14-day free trial – is the plan that provides the same features as the Fan membership, as well as the ability to view content offline and access up to four simultaneous streams. Mega Fans get first access to special Crunchyroll Expo events and lotteries, which are set to start in 2021. And with an added bonus, the Crunchyroll Store offers Mega Fans $15 off any purchase of $100 once every three months.

Ultimate Fan – The Ultimate Fan – USD$14.99 a month after a 14-day free trial – is for those who can't get enough of Crunchyroll's anime subscription service. In addition to everything mentioned above in the Fan and Mega plans, Ultimate Fans can access six simultaneous streams. Subscribers also receive an annual Ultimate Fan member swag bag, and special access to select merchandise like the limited-edition Hime Nendoroid figure, and a $25 discount off purchases of $100 once every three months.

VRV subscription – While not available in Australia, VRV is the fan-first streaming service that connects the dots between your favourite channels, events, and communities celebrating anime, animation, video games, comics, science fiction, fantasy and tech. But if you're anticipating the Crunchyroll VRV experience in your country, simply visit their website, enter your email, and you'll be notified when it's made available- USD$9.99 a month after a 14-day free trial with unlimited streams. Or sneakily use an American VPN…
Best Anime to Watch on Crunchyroll
Whether you're an anime aficionado or an amateur, the list below has all of Crunchyroll's good stuff: action, horror, romance, journey, fantasy, mystery and comedy.
1. My Hero Academia (super series)
My Hero Academia is an inspirational superhero manga series for all you average Joe's. Izuku, the protagonist, is a kid with no superpowers in a universe where most of the world has some kind of super-powered quirk. But that doesn't stop him from enrolling in one of the most prestigious hero academies to excel his ability.
First episode date: 3 April 2016
Adapted from: My Hero Academia
Cast: Justin Briner, Clifford Chapin, Daiki Yamashita, MORE
Genres: Animation, Action fiction, Comedy
2. Naruto (super series)
If you've ever watched an episode of Naruto, its theme song would probably be ringing in your head every time you stumble across it. It's one of the most-watched anime series. It tells the story of Naruto Uzumaki, a young ninja who seeks recognition from his peers and dreams of becoming the matriarch of his village.
Author: Masashi Kishimoto
Main characters: Naruto Uzumaki, Sasuke Uchiha, MORE
Adaptations: Naruto: Shippuden (2007), MORE
Genres: Adventure fiction, Fantasy, Martial Arts
Publishers: Shueisha, Viz Media
3. Fate series (action-adventure)
Fate is originally an adult visual novel adapted to a series. The plot focuses on a young mage named Shirou Emiya who becomes a warrior in a battle between Servants (known as the Holy Grail War). Through each route, Shirou bonds with a heroine and confronts different mages who participate in the war.
Original network: TVS, CTC, KBS, tvk
English producer: Tokyopop
4. Fullmetal Alchemist: Brotherhood (action-adventure)
Ok, this is somewhat like Harry Potter franchise; full of superstition and adventure. Brothers Edward and Alphonse Elric search for the Philosopher's Stone, hoping to restore their bodies, which were lost when they attempted to use their alchemy skills to resurrect their deceased mother.
First episode date: 5 April 2009
Final episode date: 4 July 2010
Cast: Vic Mignogna, Travis Willingham, Colleen Clinkenbeard
Program creators: Hiromu Arakawa, Bones
5. Puella Magi Madoka Magica (thriller/horror)
For those seeking a female-focused series, this one's for you! A teenage girl has a magical encounter with a strange creature that grants her one wish and alters her destiny. Despite being female-focused views must beware, the series is full of dark imagery that is more so suited for teens and adults.
First episode date: 7 January 2011
Final episode date: 21 April 2011
Cast: Lauren Landa, Aoi Yūki, Carrie Keranen, Kaori Mizuhashi
Theme songs: Connect, Magia
6. The Perfect Insider (mystery)
Put simply, This Perfect Insider is the Forensic Files of anime. Sohei Saikawa, a member of a research lab, and Moe Nishinosono, the daughter of his mentor, are on vacation when they discover a corpse. The pair then work together to solve the mysteries of what becomes a serial murder case.
Aired: Oct 9, 2015 to Dec 18, 2015
Producers: Aniplex, Dentsu, Fuji TV, Kyoraku Industrial Holdings, Kansai Telecasting
Licensors: Sentai Filmworks
Studios: A-1 Pictures
Source: Novel
Genres: Sci-Fi, Mystery, Psychological
7. Toradora! (romantic comedy)
If you're leaning towards a rom-com anime series, look no further. Ryuji is fierce is in appearance but softhearted and forms an unlikely friendship with Taiga, a tiny girl with a sharp tongue and a tough attitude. Together they try to help each confess their love to their crushes.
First episode date: 1 October 2008
English network: PH TV5
Publisher: Namco Bandai Games
Adapted from: Toradora!
8. Ore Monogatari (romantic comedy)
This is another rom-com for you viewers who are bad at love. Its name translates to My Love Story. Takeo Goda is a big guy with a big heart and a hopeless romantic. But one day when he saves a girl named Yamato from a harasser, life suddenly takes an incredible turn.
Episodes: 24 (List of episodes)
English publisher: NA Viz Media
Volumes: 13 (List of volumes)
English network: NA Anime NetworkSEA Animax Asia
Studio: Madhouse
Genre: Romantic comedy
9. Flying Witch (slice of life)
This is another female-focused anime series. Makoto Kowata,15, an apprentice witch, leaves home in pursuit of knowledge to a region favoured by witches. Yet her whimsical and eccentric involvement with witchcraft sets her apart from others her age.
Episodes: 12 (List of episodes)
Volumes: 9
English publisher: NA Vertical
Studio: J.C.Staff
Genre: Slice of life, supernatural, surreal comedy
Music by: Yoshiaki Dewa
10. Hibike! Euphonium (slice of life)
Hibike is a fresh and musical take on every high school student's struggle with their past, romance, and dreams. Kumiko enters high school and ends up being surrounded by peers with an interest in the high school brass band. Kumiko finds the motivation to make music once more with the help of her bandmates. However, in the band, chaos ensues.
Originally published: 5 December 2013
Author: Ayano Takeda
Adaptations: Liz and the Blue Bird (2018)
English publisher: NA Yen Press
Genre: Drama, slice of life
Magazine: Kono Manga ga Sugoi! Web
11. Demon Slayer: Kimetsu no Yaiba (fantasy)
Expect demons, gore, death and destruction in Demon Slayer: Kimetsu no Yaiba. It follows Tanjiro Kamado, a lovable and witty young boy who becomes a demon slayer after his family is slaughtered and his younger sister Nezuko is turned into a demon. He tasks himself to help his sister become human again and avenge the death of his family.
Release date: 25 February 2021 (Australia)
Director: Haruo Sotozaki
Adapted from: Demon Slayer: Kimetsu no Yaiba
Language: Japanese
Music composed by: Yuki Kajiura, Go Shiina
12. Re: Zero – Starting Life in Another World (fantasy)
For fans of fantasy, this series may be up your alley. Subaru, an ordinary high school student, finds himself transported to another world. As he's lost and confused, the only person to reach out to him was a beautiful girl with silver hair. Determined to repay her, Subaru agrees to help the girl find something she's looking for.
Author: Tappei Nagatsuki
English network: SEA Animax
Original network: TV Tokyo, TVO, AT-X, Tokyo MX, TVh, KHB, TVA, KBS, SUN, TVQ, BS11
Genres: Adventure fiction, Action fiction
13. KonoSuba – God's Blessing on This Wonderful World (comedy)
Definitely the king of comedy on this list. After a traffic accident, Kazuma Sato wakes up to a beautiful girl before him. She asks if he would like to go to another world and bring only one thing with him. Kazuma brings the goddess herself, and they are transported to a fantasy world filled with adventure, ruled by a demon king.
Authors: Natsume Akatsuki, Kurone Mishima
Adaptations: KonoSuba: God's Blessing on this Wonderful World! Legend of Crimson (2019)
Number of books: 17
Released: September 7, 2017
Genres: Comedy, Isekai, Romance, Sword and sorcery
14. Asobi Asobase (comedy)
The series centres on Hanako, Olivia and Kasumi, students at an all-girls middle school and the only three members of the Pastimers Club. The club has very ambiguous goals, usually consisting of whatever so-called "pastimes" the girls happen to think up.
Episodes: 12 + OVA + 2 Specials (List of episodes)
Volumes: 11 (List of volumes)
Genre: Surreal humour
Studio: Lerche
Original network: AT-X, Tokyo MX, KBS, BS11, Sun TV, TVA
Demographic: Seinen
You'll also like:
23 Best Superhero Movies of All Time, Ranked
20 Best Stand-Up Comedy Specials on Netflix
25 Best True Crime Documentaries on Netflix Right Now
General FAQs
What is Crunchyroll?
Like Stan and Netflix, Crunchyroll is a renowned distributor, publisher, and licensing company that specifically streams anime, magna and dorama (Japanese TV drama).
Which Anime Shows are on Crunchyroll?
Crunchyroll has the world's largest collection of anime. Watch the best anime shows; Bleach, Naruto, Dragon Ball Super, One Piece, Attack on Titan, Hunter x Hunter, Fairy Tail, and many more.
Can I watch Crunchyroll free?
All the videos without a Crunchyroll orange crown are free to watch without a subscription. These free videos will play on SD (standard definition) and with ads.
---
Featured Video from Man of Many