25 Best True Crime Documentaries on Netflix
It appears Lockdown 2.0 may soon be upon us, and we all know what that means; hours spent locked in front of the TV on a quest to find the best true crime documentaries Netflix has to offer. We know it, you know it and apparently so does Netflix. Ever since Tiger King became a runaway success, the streaming platform has been pumping out true crime documentaries and series on the regular. Some are terrific mind-bending tales filled with twists and turns at every step. Others are…well, a crime in their own right. To save you wasting your precious quarantine time on one of the dud true crime documentaries on Netflix, we've done the research and uncovered the best of the best.
You'll also like:
25 Best Thrillers on Netflix Right Now
20 Best Stand-Up Comedy Specials on Netflix
24 Best Horror Movies on Netflix Right Now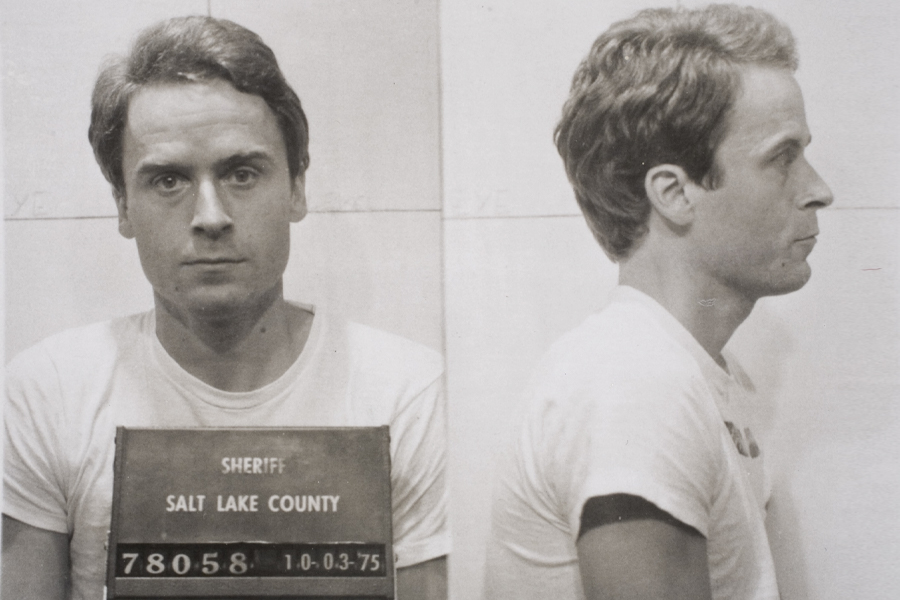 Netflix Crime Documentaries vs Series
There's been a lot of conjecture about this. Is Tiger King a documentary? Or is it a docu-series? To be fair, the distinction is there. Some of these true crime documentaries have been released in episodic format, so you could argue they are in fact series, but for the purposes of getting the best true crime on Netflix out to the masses, were counting them all. Docu-series, documentary features and ongoing episodal specials, we don't discriminate.
Best True Crime Documentaries on Netflix
There's nothing better than getting stuck into one of the best true crime documentaries on Netflix. The ability to keep the episodes coming one after another is something you just can't beat. We all love a good mystery and these are the Netflix crime documentaries you can't afford to miss.
Here is a list of the 25 best true crime documentaries on Netflix.
1. Long Shot
To this day, Long Shot is still the most incredible true crime documentary on Netflix. It tells the David and Goliath story of Juan Catalan, a simple man who inadvertently found himself accused of a murder he did not commit. Looking for every avenue to prove his guilt, Catalan turns to famous and entirely unexpected ally. Long Shot is proof that fact truly is stranger than fiction.
Initial release: 3 September 2017
Director: Jacob LaMendola
Distributed by: Netflix
Cast: Larry David
2. Making a Murderer
Telling the tale of the most unlucky person in the world, Making a Murderer started Netflix's obsession with true crime documentaries. When Steven Avery is wrongly convicted of a crime, he and his family must do everything to prove his innocence. It seems like it might have a happy ending for Avery, but amid the recovery, the accused finds himself embroiled in another, more serious crime. Making a Murderer might not be the best crime documentary Netflix has produced, but it certainly is the most frustrating.
First episode date: 18 December 2015
Final episode date: 19 October 2018
Production location(s): Manitowoc County, Wisconsin
Network: Netflix
3. The Family
One of the very few true crime docos on this list that isn't about murder, this series examines a secretive conservative Christian group known as The Family. With ties to presidents, socialites and influencers, The Family is more deeply rooted in the American political and social spectrum than you may have ever thought.
First episode date: 9 August 2019
Director: Jesse Moss
Network: Netflix
Genre: Television documentary
4. Tiger King: Murder, Mayhem and Madness
The Netflix crime documentary that inspired a generation of TikTokers, Tiger King is one of those weird series that perfectly encapsulates the absurdity of America. Following gun-toting, mullet-sporting, rare animal owner Joe Exotic and his band of merry handlers, this documentary is a wild ride. Murder for hire, polyamorous relationships and an employee that has their arm ripped off by a tiger. Just watch it.
First episode date: 20 March 2020
Final episode date: 12 April 2020
Directed by: Eric Goode; Rebecca Chaiklin
5. The Pharmacist
A true vigilante tale, The Pharmacist tells the story of a small-town father on a quest for justice. When his son dies in a drug-related shooting, pharmacist Dan Schneider embarks on a crusade to bring a reckoning against the powerful figures behind the nation's devastating opioid epidemic. A must watch Netflix crime documentary for anyone looking to binge-watch this week.
First episode date: 5 February 2020
Network: Netflix
Executive producer: Michael Gasparro
Genre: Television documentary
Directors: Jenner Furst, Julia Willoughby Nason
6. Jeffrey Epstein: Filthy Rich
The world's biggest scandal came to Netflix in May when Jeffrey Epstein: Filthy Rich premiered. The high profile financier and convicted sex trafficker's crimes are laid out in full, harrowing detail. Through interviews with his accusers and an overwhelming amount of evidence, this four-part series will leave you utterly disgusted.
First episode date: 27 May 2020
Producer(s): Lori Gordon-Logan; Bill McClane; Frank Ombres; John Scholl
Directed by: Lisa Bryant
Music by: Justin Melland
Production company(s): RadicalMedia; JP Entertainment; Third Eye Motion Picture Company
7. Unsolved Mysteries
Anyone who spent a fair chunk of their weekdays at home in the 90s would know Unsolved Mysteries well. First kicking off in late 1987, the show dives deep into some of the most mind-boggling and mysterious crime stories across America. While it was canned in 2010, Netflix revived the series earlier this year with the help of the team behind the smash-hit Stranger Things.
From the unexplained disappearance and then death of writer Rey Rivera, to the mysterious death of Alonzo Brooks, Unsolved Mysteries is one of most interesting true crime documentaries on Netflix. Can you crack the case?
First episode date: 20 January 1987
Final episode date: 1 July 2020
Presented by: Raymond Burr, Karl Malden, Robert Stack, Virginia Madsen, Dennis Farina
Executive producers: John Cosgrove, Terry Dunn Meurer
8. Fear City: New York vs The Mafia
One of the newest true crime documentaries Netflix has given us, Fear City shares a rare glimpse into the world of organised crime. This Mafia documentary follows five mob families in New York City who ruled with a "bloody fist" during the 1970s and 1980s.
While there is your standard murder for hire and drug concerns, Fear City also shows another side to the American Mafia operation. From labour and construction racketeering to money laundering and hijacking, this true crime documentary is wild from start to finish.
First episode date: 22 July 2020
Network: Netflix
Genres: Television documentary, True crime
9. World's Most Wanted
Dropping in August, World's Most Wanted follows some of the most notorious criminals in American history. Incredibly, many on the big bad list have been at large for over two decades. It's a heart-stopping tale that shows the lengths some criminals will go to in order to stay out of jail and out of the FBI's hands.
First episode date: 5 August 2020
Final episode date: 5 August 2020
10. Athlete A
A brutal documentary that will leave you spitting with anger, Athlete A shares a glimpse at the seedy underbelly of elite gymnastics. The highly publicised sexual abuse scandal that rocked the sport in 2016 takes centre stage in this powerful tale of assault. Athlete A follows the Indianapolis Star investigative journalists who cracked the story of physician Larry Nassar's long history of abuse on young female gymnasts. Even worse, we find out the USA Gymnastics tried to cover it up. A truly unbelievable story.
Initial release: 24 June 2020
Directors: Bonni Cohen, Jon Shenk
Produced by: Serin Marshall; Jen Sey; Julie Parker Benello
Production company: Actual Films
11. Time: The Kalief Browder Story
Get the tissues out, this one is a real tear-jerker. produced by Jay-Z, this shocking true crime documentary details how the American judicial system let down an innocent 16-year-old boy. Accused of stealing a backpack, Kalief Brown was arrested and forced to spend 800 days in solitary confinement, despite showing no violent or obtrusive behaviour. In light of recent Black Lives Matter protests, this is one true crime documentary that grows more poignant with time.
First episode date: 1 March 2017
Directed by: Jenner Furst
Executive producer: Jay Z
Awards: Peabody Award – Documentary
Networks: Paramount Network, BET
12. Icarus
While you could definitely argue this one falls more in the sports category over the true crime documentaries section, Icarus is unquestionably a thrill-ride from start to finish. When filmmaker Bryan Fogel sets out to uncover the truth about doping in sports, his life is turned upside down through a chance meeting with a Russian scientist. The narrative quickly changes from a personal experiment into a geopolitical thriller. "Dirty urine, unexplained death and Olympic gold are all part of the exposure of the biggest scandal in sports history," the official synopsis reads.
Initial release: 20 January 2017
Director: Bryan Fogel
Production company: Impact Partners
Nominations: Satellite Award for Best Motion Picture – Documentary
Producers: Bryan Fogel, Dan Cogan, David Fialkow, Jim Swartz
13. The Keepers
When Catholic school teacher and practising sister Cathy Cesnick was murdered in 1969, the local community was in shock. Almost 50 years later, some of her students are on the hunt for her killer, exposing a dark secret that has been hidden for years.
First episode date: 19 May 2017
Director: Ryan White
Network: Netflix
Production location(s): Baltimore, Maryland
14. Casting JonBenet
When six-year-old pageant girl JonBenet Ramsey was found murdered in her Colorado home in 1996, it made global headlines. Who had killed the innocent little girl and what was the meaning behind the poorly scripted ransom note? In this abstract retelling of the story, we follow a series of young girls who are auditioning for the lead role in a fictional film about the murder. It's an interesting story that parallels over-parenting in an undeniable creepy manner.
Initial release: 22 January 2017
Director: Kitty Green
Cinematography: Michael Latham
Screenplay: Kitty Green
Cast: Hannah Cagwin, Aeona Cruz, Liv Bagley, Danika Toolson
15. Trial By Media
We know that juries are might to uphold the law, but what happens when they are influenced by the media? Trial By Media takes a look at some of the biggest cases in human history, charting how media coverage of the accused completely altered the outcome of the court proceedings. We see murderers hailed as vigilante heroes and race relations tear a city apart. This one is also produced by George Clooney, so you know it's worth a watch.
First episode date: 11 May 2020
Network: Netflix
Directors: Skye Borgman, Garrett Bradley, Yance Ford, Brian McGinn, Sierra Pettengill, Tony Yacenda
Executive producers: Steven Brill, George Clooney, David Gelb, Jason Sterman, Jeffrey Toobin
Genres: True crime, Documentary
16. The Devil Next Door
Covering the remarkable true story John Demjanjuk, a Ukrainian-American who was suspected of being Ivan the Terrible – the most feared death camp guard in the NAZI party. This true crime documentary sheds light on the shocking trial of the man that will leave you questioning everything.
First episode date: 4 November 2019
Network: Netflix
17. Dirty Money
A six-part true crime documentary, Dirty Money details the cruel and deceptive ways some of the biggest individuals and organisations have accumulated their wealth. Dodgy dealings are aplenty, this true crime documentary will leave you fuming.
First episode date: 26 January 2018
Network: Netflix
Number of episodes: 12
Number of seasons: 2
Genre: Television documentary
18. Amanda Knox
Back in the media for her work with the wrongly convicted, Amanda Knox's story is an insane tale of redemption and confusion. When her roommate is dscovered murdered in their apartment, American student Amanda Knox and her boyfriend Raffaele Sollecito found themselves as the prime suspects. Through this true crime documentary from Netflix, we hear from Amanda herself about what the experience was like.
Initial release: 10 September 2016
Directors: Rod Blackhurst, Brian McGinn
Producers: Rod Blackhurst, Brian McGinn, Stephen Robert Morse, Mette Heide
Screenplay: Brian McGinn, Matthew Hamachek
19. Evil Genius
Twists at every turn, Evil Genius is one of the best Netflix crime documentaries ever made. When a robbery goes wrong, a pizza delivery driver is left with ticking bomb strapped around his neck. The police are wary of the validity of the bomb, but a sickening explosion confirms their worst fears. So, who was really behind the bomb and what was the point?
First episode date: 11 May 2018
Number of episodes: 4
Director: Barbara Schroeder
Number of seasons: 1
Genre: True crime
Cast: Trey Borzillieri
20. Conversation with a Killer: The Ted Bundy Tapes
He's perhaps the most famous serial killer of all, time and the true crime documentary Netflix has made on Ted Bundy doesn't disappoint. Unearthing the sick and twisted life of the 1970s killer turn heart-throb, Conversation with a Killer lets viewers hear the story from Bundy himself. A disgusting but revealing look inside the mind of a killer.
First episode date: 24 January 2019
Program creator: Joe Berlinger
Network: Netflix
Genre: Television documentary
Cast: Stephen G. Michaud
21. Abducted in Plain Sight
Imagine being kidnapped in broad daylight in front of a crowd of people. That's precisely what happened to Jan Broberg, a young woman who was abducted by family friend Robert Berchtold in the 1970s. The incredible story of survival and control is hard to fathom, but brainwashing can be a real weapon. In Abducted in Plain Sight we hear more about how and why things went down the way they did.
Initial release: 26 May 2017
Director: Skye Borgman
Cinematography: Skye Borgman
Producer: Skye Borgman
Screenplay: Skye Borgman
22. The Innocent Man
We all know John Grisham for being every dad's favourite author, but the softly-spoken former lawyer also gifted us one of the best Netflix crime documentaries you've never heard of. The Innocent Man follows a story Grisham came across while researching a new novel. He was so astounded by the tale, he gave up on writing the novel altogether, choosing instead to author his first non-fiction piece. "If I wrote it as a novel, folks probably wouldn't believe it," Grisham said.
In this Netflix crime documentary, you learn about two small-town murders and the men who confessed to the crimes. There is video of the confession and the evidence is clear, but something tells us, there's more to this than meets the eye.
First episode date: 14 December 2018
Director: J. Clay Tweel
Network: Netflix
Genre: Television documentary
Created by: Ross M. Dinerstein, J. Clay Tweel
23. The Staircase
Did he push her? Did she fall? That's the question police officers asked author Michael Peterson, whose wife was found dead at the bottom of the stairs not once, but twice.
First episode date: 22 July 2004
Final episode date: 8 June 2018
Written by: Jean-Xavier de Lestrade
Languages: English, French
Networks: Netflix, Canal+, Sundance TV
24. Sour Grapes
In a rare escape from murder and sexual abuse, this true crime documentary focuses on wine. Detailing the incredible story of Rudy Kurniawan, the fraudster who duped the world of wine elites by seemingly appearing out of thin air with a portfolio of rare releases. Unfortunately for Rudy, connoisseurs weren't buying what he was selling. It took a full-scale FBI investigation to finally bring him down and you can see it all play out in Sour Grapes.
Initial release: 16 September 2016 (United Kingdom)
Directors: Reuben Atlas, Jerry Rothwell
Based on: Rudy Kurniawan
Executive producers: Stewart le Maréchal, Jonny Persey
Producers: Alison Morrow, Catherine Simeon
25. The Trials of Gabriel Fernandez
A runaway hit for Netflix, The Trials of Gabriel Fernandez is one of the most harrowing series on the list. It follows the case of the eponymous eight-year-old who died after being abused and tortured by his own mother and her boyfriend. Not just one of the best true crime documentaries on Netflix, but one of the most infuriating.
First episode date: 26 February 2020
Final episode date: 26 February 2020
Director: Brian Knappenberger
Production companies: Luminant Media, Common Sense Media
Genres: True crime, Documentary
You'll also like:
25 Best Thrillers on Netflix Right Now
20 Best Stand-Up Comedy Specials on Netflix
24 Best Horror Movies on Netflix Right Now
General FAQs
What is the best Netflix true crime series?
Judging by ratings alone, Tiger King: Murder, Mayhem and Madness is Netflix's most successful true-crime docu-series, however, others, such as Dirty Money are higher rated.
Have any of the Unsolved Mysteries cases been solved?
So far, Unsolved Mysteries has helped solve over 260 cases over previous seasons. The latest version on Netflix has helped raised attention and brought new leads, but as yet, no cases from the 2020 season have been solved.
Is Tiger King a real story?
The Tiger King series is indeed the true tale of Joe Exotic and Carole Baskin's infamous feud. According to Exotic, there is even more to this wild adventure that the viewers didn't see.