25 Best Movies of 2019 to Rewatch Now
If there's one thing we've missed from 2019 (apart from the obvious) it's the huge range of movies that graced the big and small screens. There's no better time than now to re-watch all your favourite movies of 2019, or to catch up on the movies you've missed. So, to prevent the endless scrolling through streaming services for something to watch, here is our list of the best movies of 2019.
You'll also like:
23 Best Superhero Movies of All Time, Ranked
50 Best Action Movies Of All Time, Ranked
24 Best Horror Movies on Netflix Right Now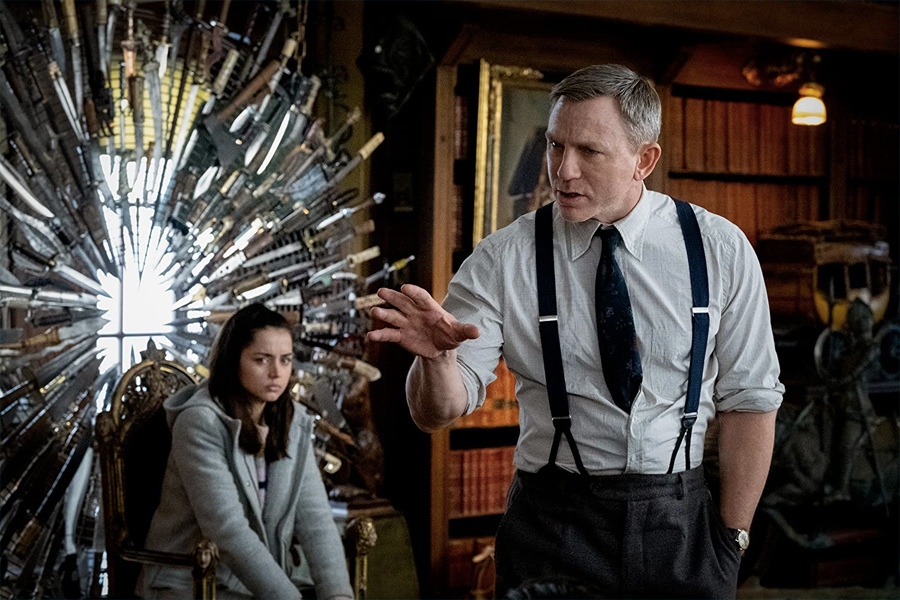 How We Pick Our Best Movies
On our list, the best movies of 2019 are films that were well received by critics as well as audiences, with ratings of at least five stars on IMDB. We've chosen to focus on films that were big amongst pop-culture, so don't be offended if your favourite movie of 2019 hasn't made the cut.
Best Movies of 2019
1. Parasite
We begin our list with Parasite, the Korean made film that won the Oscar for Best Motion Picture, along with the Oscar for Best Original Screenplay. The movie depicts themes of class discrimination and greed within two Korean families, through thrilling and tense circumstances. With many twists and turns, you'll quickly see why the movie was so celebrated.
Director: Bong Joon Ho
Starring: Kang-ho Song, Sun-kyun Lee, Yeo-jeong Jo
IMDB Rating: 8.6/10
Run Time: 2h 12min
2. Marriage Story
Marriage Story is one of the two Netflix original movies to make it on to our list, demonstrating Netflix's ability to produce as well as stream great content. The movie explores the breakdown of a marriage, acted out by Adam Driver and Scarlett Johansson, each drawing from personal experiences to influence fantastic performances. This movie is a tear-jerker, so be sure to have those tissues handy.
Director: Noah Baumbach
Starring: Adam Driver, Scarlett Johansson, Laura Dern
IMDB Rating: 8.0/10
Run Time: 2h 17min
3. Joker
Joker is another Oscar-winning film to make our list, landed Joaquin Phoenix Best Actor for his twisted portrayal of Batman's arch-nemesis. Far from your usual superhero movie, Joker depicts a world before the Batman, telling the origin of the clown prince of crime as he is crushed and beaten down by society at every turn. This psychological thriller isn't for the fainthearted, but worth it to watch Phoenix chew the scenery in every shot.
---
Featured Video from Man of Many
---
Director: Todd Phillips
Starring: Joaquin Phoenix, Zazie Beetz, Robert De Niro
IMDB Rating: 8.5/10
Run Time: 2h 2min
4. The Lighthouse
The Lighthouse is a film with striking visuals and even better performances. Starring Robert Pattinson and Willem Defoe, the movie follows two lighthouse keepers trying to maintain their sanity while locked in together. This is a movie where the performances of Pattinson and Defoe against one another should be enough to sell you on watching. Definitely a weird one, but if you are willing to embrace it, The Lighthouse is easily one of the best movies 2019 had to offer.
Director: Robert Eggers
Starring: Robert Pattinson, Willem Defoe
IMDB Rating: 7.5/10
Run Time: 1h 49min
5. 1917
Standing out from our list of 2019's best movies for its unique cinematography, 1917 is a war movie filmed and edited to look like one continuous shot. This technique aids in keeping the tension high, as we follow two soldiers battling time (and the enemy) to deliver an important message to a neighbouring battalion. You'll be on the edge of your seat/couch/mattress for the whole two hours.
Director: Sam Mendes
Starring: George MacKay, Dean-Charles Chapman
IMDB Rating: 8.3/10
Run Time: 1h 59min
6. Toy Story 4
Return to your childhood with this sequel of the much-beloved Toy Story franchise, Toy Story 4. When Woody is separated from his new kid and the other toys, the race is on to reunite before they're separated for good. With all your returning favourites and new toys voiced by Keanu Reeves, Keegan-Michael Key and Jordan Peele, Toy Story 4 is a fun ride for the whole family and one of the best movies 2019 had to offer.
Director: Josh Cooley
Starring: Tom Hanks, Tim Allen, Annie Potts
IMDB Rating: 7.8/10
Run Time: 1h 40min
7. The Irishman
Martin Scorsese's latest mob movie, The Irishman, sees the return of all your Scorsese favourites in an almost four-hour epic, exclusive to Netflix. Get comfortable as you watch De Niro, Pacino and Pesci through the decades, with de-aging technology used to depict the characters at different stages of their mob careers. Leave it to Scorsese to remind you what cinema really is.
Director: Martin Scorsese
Starring: Robert De Niro, Al Pacino, Joe Pesci
IMDB Rating: 7.9/10
Run Time: 3h 29min
8. Uncut Gems
From all the movies of 2019, Uncut Gems is certainly a diamond in the rough. In Uncut Gems, we see Sandler take a turn from comedic to tormented, as a dodgy jeweller in New York City risking it all for the biggest sale of his career. Far from The Waterboy, this is another high-intensity film on our list that'll leave you with a whole new appreciation for Sandler's acting chops, confirming that not all 2019 movies were predictable.
Director: Benny Safdie, Josh Safdie
Starring: Adam Sandler
IMDB Rating: 7.4/10
Run Time: 2h 15min
9. Little Women
Another retelling of the coming of age novel, Little Women is this time written and directed by prolific filmmaker Greta Gerwig. Set in the 19th century, the film explores the lives of four women, growing up and challenging the normalities of their society. With a large ensemble cast and great performances all round, Little Women is one of the best films 2019 produce and an absolute must-watch.
Director: Greta Gerwig
Starring: Florence Pugh, Emma Watson, Saoirse Ronan
IMDB Rating: 7.8/10
Run Time: 2h 15min
10. Knives Out
Knives Out is a thrilling who-done-it the likes of Cluedo, but on steroids. Coming off the back of the controversial Star Wars sequel The Last Jedi, Rian Johnson writes and directs an all-star cast, each playing unique and fun characters lead by a heavily accented Daniel Craig. Follow along as Craig's far-from-Bond detective solves the mysterious death in the family. A surprising success, Knives Out was one of the best movies of 2019.
Director: Rian Johnson
Starring: Daniel Craig, Ana de Armas, Chris Evans
IMDB Rating: 7.9/10
Run Time: 2hr 10min
11. Jojo Rabbit
Jojo Rabbit is a heart-warming drama-comedy set in Nazi Germany. That may sound contradicting, but that's exactly where writer and director Taika Waititi excels, shown by the movie's Oscar for Best Adapted Screenplay. Jojo is a Nazi youth, whose beliefs are challenged by the Jewish girl his mother is hiding in their house. Laugh and cry at the fantastic performances and witty satire Waititi is known and loved for in this crazy 2019 movie.
Director: Taika Waititi
Starring: Roman Griffin Davis, Scarlett Johansson, Sam Rockwell
IMDB Rating: 7.9/10
Run Time: 1h 48min
12. Avengers Endgame
The culmination of eleven years of Marvel superhero movies, Avengers Endgame is the ultimate love letter to its committed fans. Believe us when we say that the less you know about this, the better it'll be, but what we will tell you is that the avengers are on another world-saving adventure (and that it might be helpful to watch at least the previous Avengers film, Avengers Infinity War, for the most enjoyment). As the highest-grossing box office film of all time, you'd be in the minority of audiences if you haven't seen this monster 2019 film already.
Director: Anthony Russo, Joe Russo
Starring: Robert Downey Jr., Chris Evans, Scarlett Johansson
IMDB Rating: 8.4/10
Run Time: 3h 1min
13. Honey Boy
Honey Boy is the semi-autobiographical film written and co-starring Shia LaBeouf, inspired by his life as a child star. The film depicts the pressures and struggles of fame at such a young age, and its effect on one's mental health. Playing his own father, LeBeouf explores the relationship between himself and his father on screen, with nothing held back from audiences. A great peek behind the curtain of fame and a personal expression of its effects, Honey Boy may have slipped under the radar but it's easily one of 2019's best films.
Director: Alma Har'el
Starring: Shia LaBeouf, Noah Jupe
IMDB Rating: 7.3/10
Run Time: 1h 34min
14. John Wick: Chapter 3 – Parabellum
If you're looking for a fun, turn your brain off kind of movie, John Wick: Chapter 3 – Parabellum is the movie for you. Following on from the previous two movies, Wick continues his crusade against the secret underground mercenary organisation he once championed, through perfectly choreographed fistfights and a surprising amount of murders by horse. This film is the ideal popcorn action flick and surprising one of the best movies of 2019.
Director: Chad Stahelski
Starring: Keanu Reeves, Halle Berry, Ian McShane
IMDB Rating: 7.5/10
Run Time: 2h 10min
15. The Last Black Man in San Francisco
The Last Black Man in San Francisco is a movie you may not have seen or heard of in 2019, but you'll wish you had. This beautifully shot movie follows a young black man trying to reclaim his childhood home, from the now gentrified neighbourhood of San Francisco. This is the debut film of director Jo Talbot, demonstrating his great storytelling abilities and exciting us for what's to come next.
Director: Joe Talbot
Starring: Jimmie Fails, Jonathan Majors, Rob Morgan
IMDB Rating: 7.4/10
Run Time: 2h 1min
16. Ad Astra
While trailers may lead you to believe that Ad Astra is a high action space adventure, the flick isn't quite that. Ad Astra follows Brad Pitt as an astronaut, travelling across the stars to reconnect with his long lost father. To spice things up, there's also a threat to the universe, so it's not all sad Brad and scenic space shots.
Director: James Gray
Starring: Brad Pitt, Tommy Lee Jones, Donald Sutherland
IMDB Rating: 6.6/10
Run Time: 2h 3min
17. Once Upon a Time… in Hollywood
Tarantino's ninth movie of his famously promised ten film plan, Once Upon a Time… in Hollywood is everything you'd expect and want from a Tarantino movie. One of the best films of 2019, the movie follows three intersecting stories of a fading television star, his stunt man, and the up and coming Sharon Tate in the late 1960's. With great music, a star-studded cast, and performances you can't miss even for a second, sink your teeth into Tarantino's adoring love letter to the golden age of television.
Director: Quentin Tarantino
Starring: Leonardo DiCaprio, Brad Pitt, Margo Robbie
IMDB Rating: 7.6/10
Run Time: 2h 41min
18. Us
Us is director Jordan Peele's thrilling follow-up to Get Out, and follows a suburban family as their vacation is turned to chaos by their own doppelgangers. As with Get Out, there's a deeper plot than what is initially thought in Us, so if you're in the mood for a thrilling, psychological scare, this movie will leave you sleeping with one eye open. While not quite as popular as its predecessor, Us is still one of the best films of 2019.
Director: Jordan Peele
Starring: Lupita Nyong'o, Winston Duke, Elisabeth Moss
IMDB Rating: 6.9/10
Run Time: 1h 56min
19. Ford v Ferrari
If you're looking for something to watch with dad, or just love the sound of a car engine running at full speed, Ford v Ferrari is our pick for you. The movie depicts Ford's efforts to build a car that could overcome Ferrari at the 1966 Le Mans race, defying the rules and demands of corporate as well as the laws of physics. With great performances from Damon and Bale, strap yourselves in for one hell of a ride.
Director: James Mangold
Starring: Matt Damon, Christian Bale, Jon Bernthal
IMDB Rating: 8.1/10
Run Time: 2h 32min
20. Burning Cane
Burning Cane is a film for the deep thinkers. The movie follows an aging mother who is struggling to mend her self-destructive son, as well as the alcoholic pastor of their Louisiana church. Exploring the nature of vices and religion, this movie experience could be described as the polar opposite of the John Wick franchise.
Director: Phillip Youmans
Starring: Karen Kaia Livers, Wendell Pierce, Dominique McClellan
IMDB Rating: 5.5/10
Run Time: 1h 17min
21. A Beautiful Day in the Neighborhood
A Beautiful Day in the Neighborhood stars all-round nice guy Tom Hanks, playing the all-round nice guy Mr Rogers, in an all-round heartfelt movie. Based on the real-life experience of a journalist who was tasked with interviewing Mr Rogers, the film depicts a wonderful outlook on life and an appreciation for what we all hold dearest. You don't have to know the kid's television of Mr Rogers to enjoy the story. It's an all-round lovely film and a worthy addition to the best films of 2019.
Director: Marielle Heller
Starring: Tom Hanks, Matthew Rhys, Chris Cooper
IMDB Rating: 7.3/10
Run Time: 1h 49min
22. The Peanut Butter Falcon
Another great 2019 movie that has LaBeouf in a supporting role is The Peanut Butter Falcon. The movie follows a young man with Down Syndrome, who runs away from his care home to become a professional wrestler. LaBeouf plays his troublesome ally in the movie, depicting a friendship that will leave you feeling all warm and fuzzy.
Director: Tyler Nilson, Michael Schwartz
Starring: Zack Gottsagen, Shia LaBeouf, Dakota Johnson
IMDB Rating: 7.6/10
Run Time: 1h 37min
23. Dark Waters
Unlike in Avengers Endgame, Dark Waters is a movie where you can see Mark Ruffalo get angry, but not big and green. Playing a defence attorney, Ruffalo faces trials and tribulations (often literally, in a legal sense) as he battles a large chemical company accused of pollution. Based on a true story, Dark Waters is an entertaining and sometimes frightening retelling of events happening in our lives to this day.
Director: Todd Haynes
Starring: Mark Ruffalo, Anne Hathaway, Tim Robbins
IMDB Rating: 7.6/10
Run Time: 2h 6min
24. Skin
Another 2019 movie on our list that is based on a true story, Skin follows a young man who was brought up by racists, going against his pre-existing beliefs to become a better person for his family. Reflecting on issues of racism present within our global population today, the film is important as well as entertaining.
Director: Guy Nattiv
Starring: Jamie Bell, Dannielle Macdonald, Mike Colter
IMDB Rating: 7.0/10
Run Time: 1h 58min
25. Rocketman
Closing out our list of the best movies of 2019 is Rocketman. Sold as a musical fantasy, the movie explores the early life and career of Elton John, through vibrant visuals and some of his greatest hits. Watch and listen as actor Taron Egerton masterfully portrays Elton John and sings like the songs are his own. If you liked Bohemian Rhapsody from the year before, you'll love this movie.
Director: Dexter Fletcher
Starring: Taron Egerton, Jamie Bell, Richard Madden
IMDB Rating: 7.3/10
Run Time: 2h 1min
You'll also like:
23 Best Superhero Movies of All Time, Ranked
50 Best Action Movies Of All Time, Ranked
24 Best Horror Movies on Netflix Right Now
General FAQ
What was the highest-grossing film of 2019?
Avengers Endgame was the highest-grossing film of 2019.
What picture won Best Oscar in 2019?
Parasite, directed by Bong Joon Ho, won the Oscar for Best Picture of 2019.
Who was the highest paid actor/actress in 2019?
Dwayne Johnson was the highest paid actor in 2019, while Scarlett Johansson was the highest paid actress.
---
Featured Video from Man of Many