A Live Action 'Rick and Morty' Teaser Just Debuted Online
Whether you wanted a live action Rick and Morty or not, you got it over the weekend. A 14-second clip posted to Twitter saw the iconic Adult Swim animated series take a step into the real world, and it was a fitting first foray. In a nod to the show's iconic roots, Back to the Future actor Christopher Lloyd took on the role of the enigmatic and unpredictable Rick Sanchez.
You'll also like:
The First Episode Of Rick And Morty Season 5 Has Officially Landed
Rick and Morty Season 5 Release Date And Trailer
Rick and Morty Co-Creator Dan Harmon Has a Godly New Series Coming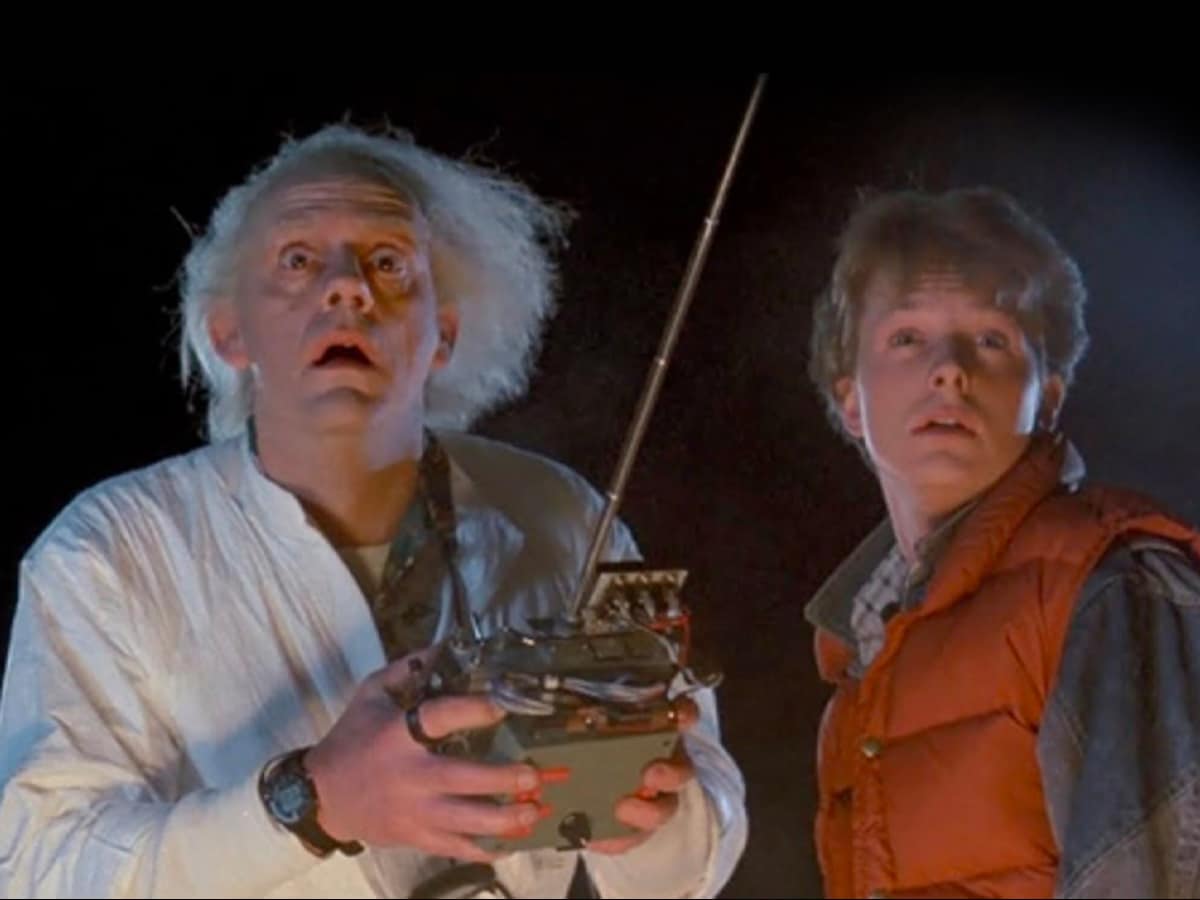 Fans will recognise that Rick and Morty originally began as a crude parody of Back to the Future, with the character of Rick loosely based on Llyod's Doc. Creators Justin Roiland and Dan Harmon crafted the characters as part of a short film festival submission which ultimately birthed the cult classic series. When it came time to drop a live-action rendition of Rick and Morty, Lloyd was the obvious choice.
In the clip, you see Rick and Morty jump out of portal, right into the live-action dimension, with Lloyd as a spot-on Rick with Knives Out's Jaeden Martell playing Morty. In a further nod to the sci-fi flicks of old, Lloyd then repeats Han Solo's iconic line from Star Wars: The Force Awakens, saying "Morty, we're home," interrupted by the classic Rick Sanchez burp and followed by a fitting 'Aw jeez' from his awkward grandson.
While not a lot is really known about the teaser or why it was created, eagle-eyed fans spotted a few notable clues. The clip was posted on Twitter with the code "C-132," which is the name of Rick and Morty's "original" universe, prompting many to suggest this could be a hint of things to come. That being said, Rick and Morty has always dabbled in different mediums, fro. pixel-art to stop motion and anime, so this could just be another foray into the unknown.
What is exciting is confirmation of a long-held suspicion. Rick and Morty fans have long stated that Lloyd would make the perfect live-action Rick and it appears they were right. Lloyd previously told the Phoenix New Times that he'd seen "a few episodes" of Rick and Morty and "think it's a lot of fun," before mentioning that he would like to guest star on the show. The live-action Rick and Morty clip comes as the show closes season 5, with the two-part finale due to air on Sunday on Adult Swim.
You'll also like:
The First Episode Of Rick And Morty Season 5 Has Officially Landed
Rick and Morty Season 5 Release Date And Trailer
Rick and Morty Co-Creator Dan Harmon Has a Godly New Series Coming