Robert Pattinson's Batman Workout & Diet Plan
When news first broke that R-Pats was becoming R-Bats, the internet wasn't convinced the English actor had it in him. Robert Pattinson's previous roles in Twilight and a host of other indie films hadn't exactly secured him superhero-status, particularly in relation to The Dark Knight, but upon the first release of the infamous teaser trailer for The Batman, all was forgiven. Pattinson's strong-jawed, brutal crusader has all the gritty aspects we've come to love from Batman over the years, from gadgets and cars to his trademark swagger as Bruce Wayne. But one question remained over Pattinson's turn as Gotham's shining light; his fitness. Is Robert Pattinson's Batman workout & diet plan in the same realm as Battfleck and Christian Bale's insane multi-discipline regimes?
While he might not be the rippling beefcake that Bale was at the height of his Batman Begins days, it turns out Robert Pattison's Batman workout involves many of the same training protocols. A focus on functional fitness is key here, proving that if you want the Batman body, you've got to put the work in. If that sounds like you, prepare to strap on the boxing gloves and hit the running track, you're going to be moving. Robert Pattinson's Batman workout and diet plan is a high-energy, high-intensity burn that is nearly as brutal as the justice he hands out. Let's take a closer look.
You'll also like:
Best New Movie Trailers – August 2020
Chris Evans' Captain America Workout & Diet Plan
Chris Hemsworth's Thor Diet & Workout Plan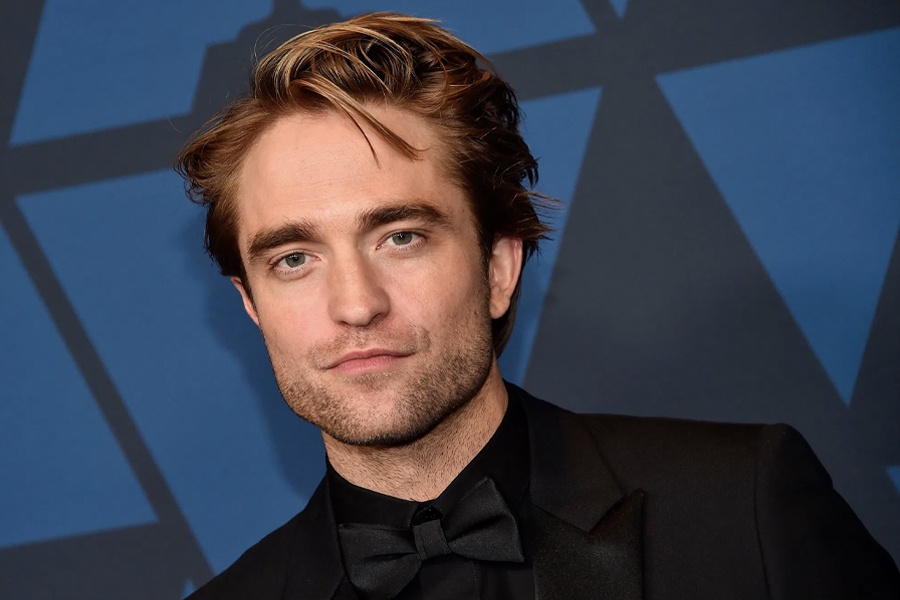 Who is Robert Pattinson?
Height: 6 foot 1 (185cm)
Weight: approximately 165-175 pounds (75-80kg)
Age: 34 years old
Occupation: actor, producer
London-born actor Robert Pattinson wasn't always a fan of the theatrical endeavour. In fact, his first love was music, tackling guitar and piano from the ripe old age of four, however, through his teenage years, Pattinson developed an appreciation for the screen legends. Whilst playing as a musician under the name Bobby Dupea in his band Bad Girls, Pattinson emerged as a talented and captivating performer, prompting him to pursue an interest in drama. At age 13, he joined the local amateur theatre club called Barnes Theatre Company at the request of his father, but it would be two years before he got his first part, a no-talking role as a Cuban dancer in a stage production of Guys and Dolls.
Fast forward to 2005, when R-Pats scored his first big break as Cedric Diggory in Harry Potter and the Goblet of Fire, a role that earned him the title of British Star of Tomorrow from The Times. Following the early success of Harry Potter, Pattinson next landed himself the monster role of Edward Cullen in the multi-film vampire-series Twilight, cementing him as the world's biggest teen heartthrob. But rather than stick to blockbusters and major film titles, Pattinson returned to the peculiar world of independent film, only stepping back into the Hollywood eye for big-name releases like 2011's Water for Elephants.
Since then, the English actor has amassed a strange and storied career, from playing the naive simpleton gang member in The Rover, to his incredible turn as the mentally-deranged bank robber in the Safie Brother's fast-paced neo-grindhouse flick Good Time. In May 2019, Pattinson was officially unveiled as the newest actor to don the dark cape and suit up in Matt Reeves upcoming film The Batman.
---
Featured Video from Man of Many
---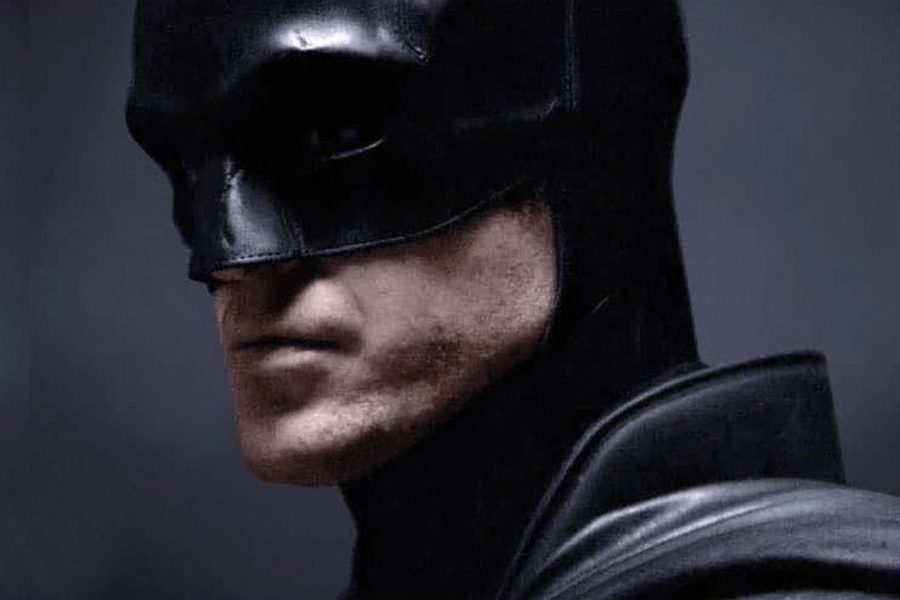 Robert Pattinson Diet and Nutrition Plan
If there's one thing to mention about Robert Pattinson's workout history, it's that while he has been in incredible shape for films like Twilight, the English actor has never held a significant amount of body mass. For the most part, Pattinson has a slim figure, generally sitting at around 165 pounds, which is light for his 6-foot-1 frame. In fact, back in 2013, Robert Pattinson spoke candidly about self-esteem, telling Esquire he suffered from body dysmorphia and 'tremendous' anxiety. "I don't have a six-pack and I hate going to the gym," he said. "I've been like that my whole life. I never want to take my shirt off. I'd prefer to get drunk."
In fact, Pattinson is notorious for his 'interesting' food choices. In a recent interview, The Batman actor confided that one of his favourite meals was microwaved pasta layered with tomato sauce, sugar and cheese, sandwiched between cornflakes and a hamburger bun. It's no surprise that when he was officially unveiled as the new Batman, fans of the superhero franchise were concerned Pattinson wouldn't have the physical presence to be a believable Dark Knight. Delving deep into the Robert Pattinson Batman workout and diet plan and you can see the actor and his team of nutritionists and trainers worked hard to address the discrepancy.
In an interview with Healthy for Men, Pattinson revealed that his Batman diet aimed to increase lean muscle mass while reducing unnecessary fat deposits. As a result, the actor has cut down on alcohol and significantly reduced his intake of processed meat and fried foods as a way of accelerating his physical transformation. "You look at the true warriors of the superhero genre — Hemsworth, The Rock, Downey Jr., Evans — and wonder if you're putting yourself in the wrong place," Pattinson told Healthy For Men. "It's all about pushing boundaries and building up to a point where you know you can do justice to the physicality required. And past that, so much of it is letting the special effects and on-screen exchanges produce the real magic. Overall, it's just very exciting."
So, what does Robert Pattison's Batman diet look like? While we don't know the full guide down to the tee, it's not hard to imagine that the food intake is primarily lean proteins and fibrous carbohydrates. In a recent interview, Pattinson revealed that his go-to meal consists of "oatmeal with, like, vanilla protein powder on it" and canned tuna with Tabasco sauce, eaten straight out of the can. Even with his superhero regime, Pattinson still eats like a teenager on school-holidays.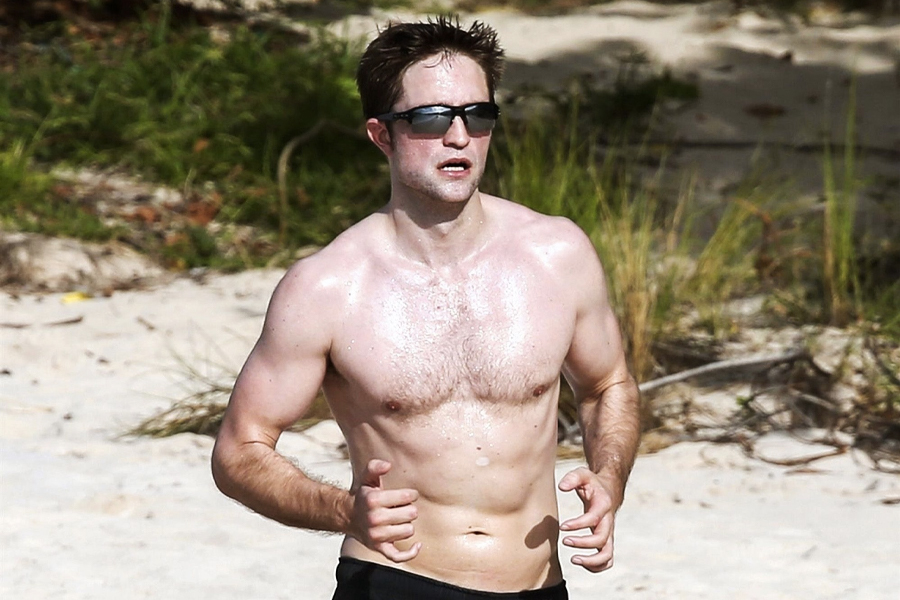 Robert Pattinson Batman Workout Routine
For previous roles, Pattinson worked with celebrity trainers Harley Pasternak and Nathan Mellalieu, employing a series of military-style workouts. "My team only had a few weeks to get the cast ready before shooting began so we put them through three to four intense workouts per week," Mellalieu told Esquire in 2013. "We tried to stick to this during the shoot so that each actor's look would be consistent throughout the film, but it was tricky because everyone had different shooting schedules. With Robert Pattinson, we did lots of boxing drills, which helped created the lean, muscled look he has in New Moon. He has great hand speed and footwork and seemed to really enjoy the sessions. We also had all the actors doing functional exercises using little or no weight so they weren't bogged down with too much bulk and could move athletically when filming a stunt."
For Robert Pattinson's Batman workout, the emphasis remained on functional training, with a regimen that is broken down into a series of sections designed to add mass, speed, and flexibility to his physique. According to the interview with Healthy for Men, Robert Pattinson's workout looks like this;
Cardio
Run – 5-10km (3-6 miles) three to four times per week
Boxing – Three to five times per week
Strength: Military-Style Sandbag Routines
Forward lunge – 5 sets of 12-15 reps
Reverse lunge – 5 sets of 12-15 reps
Squat & press – 3 sets of 10-12 reps
Burpee & snatch – 3 sets of 15 reps
Glute bridge – 3 sets of 15 reps
Weighted sandhill sprints – 5 hill-sprints
Military press – 5 sets of 12-15 reps
Abdominal & Core Routine
Cardio – five minute warm-up
Bicycle crunches – 3 sets of 25 reps
Dumbbell side bends – 3 sets of 25 reps
Double crunches – 3 sets of 25 reps
Superman exercises – 3 sets of 25 reps
General FAQs
How much does Robert Pattinson weigh?
According to the star's official measurements, Robert Pattinson weighs around 165 pounds or 75 kilograms. That being said, reports suggest he has put on 10-15 pounds worth of muscle for the role.
What's Robert Pattinson Batman workout routine look like?
Cardio: Run, Boxing. Strength: Military-style sandbag routine Abs & Core: Cardio, Crunches, Dumbell, Bench
What does Robert Pattinson's diet look like?
While we're not 100 per cent what Robert Pattinson's exact Batman diet plan looks like, the actor has reportedly cut down on alcohol and has stripped back on processed meat and fried foods as a way of accelerating his physical transformation.
You'll also like:
11 Best MMA Gyms in Sydney
Chris Evans' Captain America Workout & Diet Plan
Chris Hemsworth's Thor Diet & Workout Plan
---
Featured Video from Man of Many