13 Best Rare and Vintage Guitar Stores in Melbourne
Give your guitar playing a bit of character by checking out the top 13 vintage guitar stores in Melbourne and finding the most unique, historic and outright best vintage guitars in Melbourne. Whether it's for the old school stickers showing how far the guitar has travelled, for the richer, deeper sound or for the history of knowing who has strummed the strings, these vintage guitar shops in Melbourne will have you covered.
A guitar is like a fine wine, it only gets better with age – as long as it's in the right conditions. And these vintage guitar stores in Melbourne provide the perfect conditions for the rarest, quirkiest guitars out there. The shopkeepers and dealers have often dedicated most of their lives to sourcing the best quality and most character-filled vintage guitars in Melbourne and around the world, and giving them a loved home – yours? If the thought of Kurt Cobain's guitar up for auction or Xavier Rudd's words of wisdom gives you tingles, these stores will only increase that effect ten fold.
Check out these rare guitar stores in Melbourne to make your guitar playing look and sound that little bit extra.
---
You'll also like: 
13 Best Rare and Vintage Guitar Stores in Sydney
Wake Up Call is Like a Music Festival, Only Better
Fender Classics: American Original Guitars
---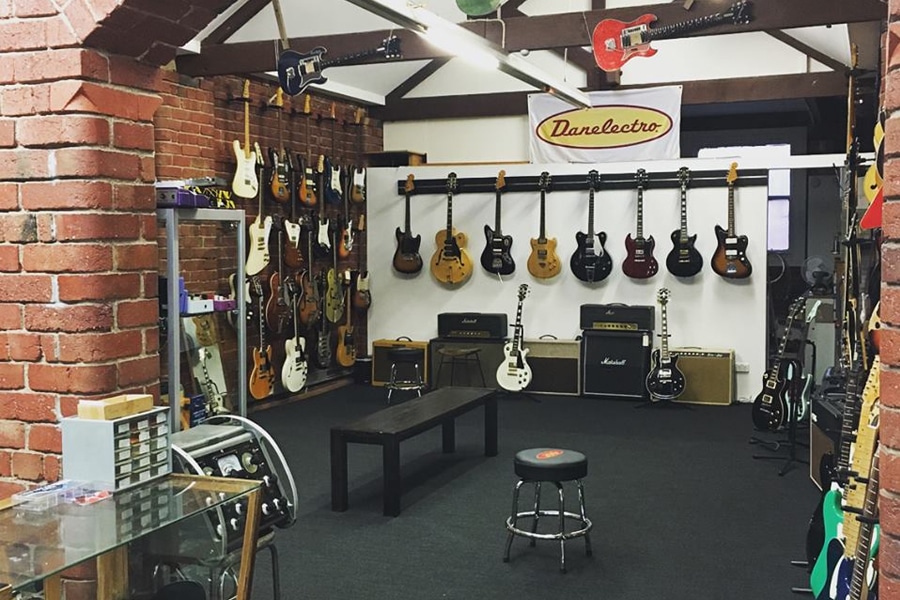 Guitar Emporium
If you're on the hunt for vintage, weird or collectible guitars, Guitar Emporium is the vintage guitar shop in Melbourne for you. They stock a huge range of cool guitars (electric, acoustic, left-handed and bass), vintage amps, pedals and accessories and they update their online inventory daily so you'll always know what what goodies you can find in store.
20 Lalor Street, Port Melbourne VIC 3207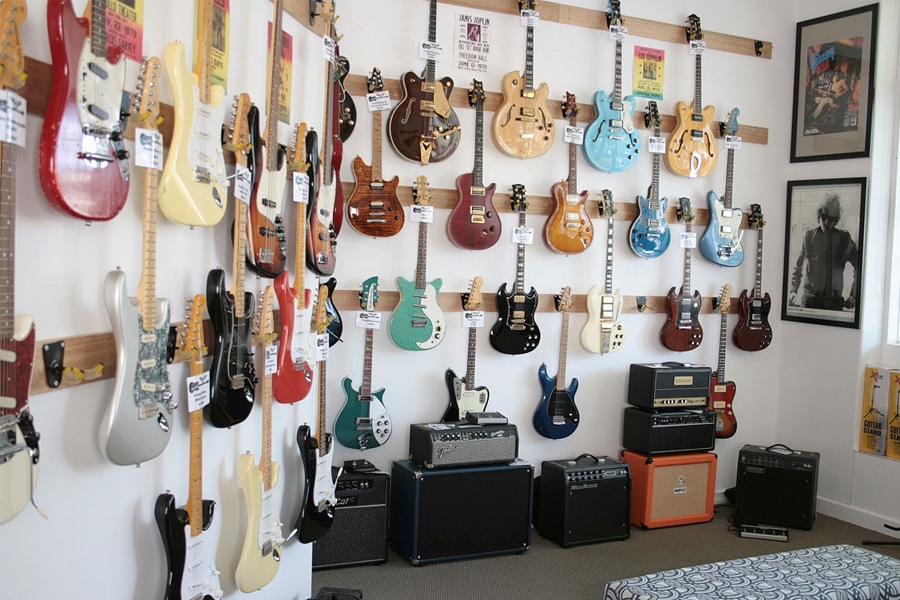 Guitar Colonel
If the sound of a Gibson Les Paul Standard 1989 or a Fender Telecaster 52 reissue gets your strumming hand twitching, be sure to head in to Guitar Colonel. As one of the best vintage guitar stores in Melbourne, the Guitar Colonel stocks only the top quality vintage and reissue boutique guitars. They specialise in Fender, Gibson, PRS, Rickenbacker, Gretsch and Japanese and USA imports.
222A Clarendon Street, South Melbourne VIC 3205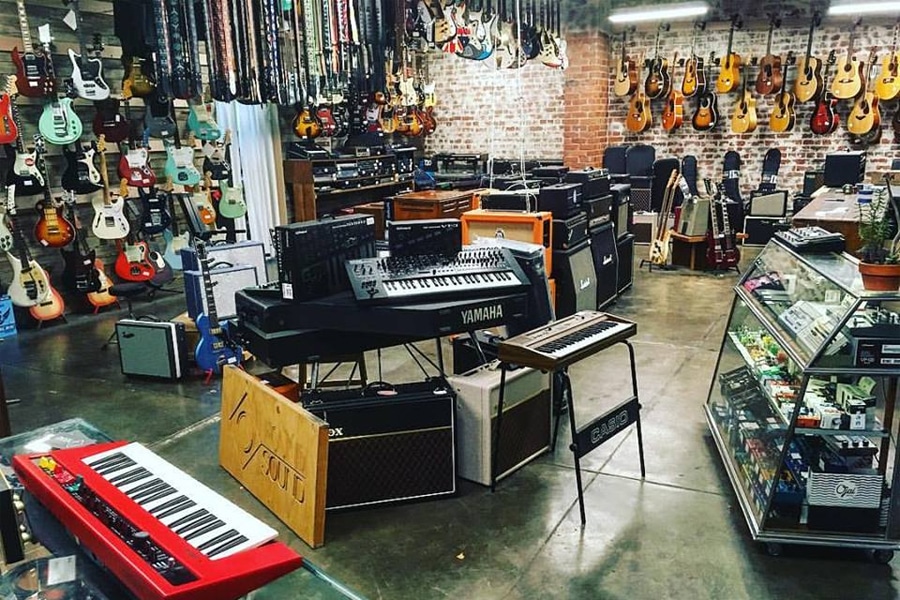 Found Sound
Found Sound have over 200 products in their electric guitar section alone. Most of these are used guitars in Melbourne ranging from a 1968 Yamaha sG-2A Flying Samuri to a 1953 Epiphone Zephyr De Luxe Regent. They also have rare acoustic guitars, amps, bass guitars, effects, pedals, parts, and folk instruments.
155 Elgin Street, Carlton VIC 3053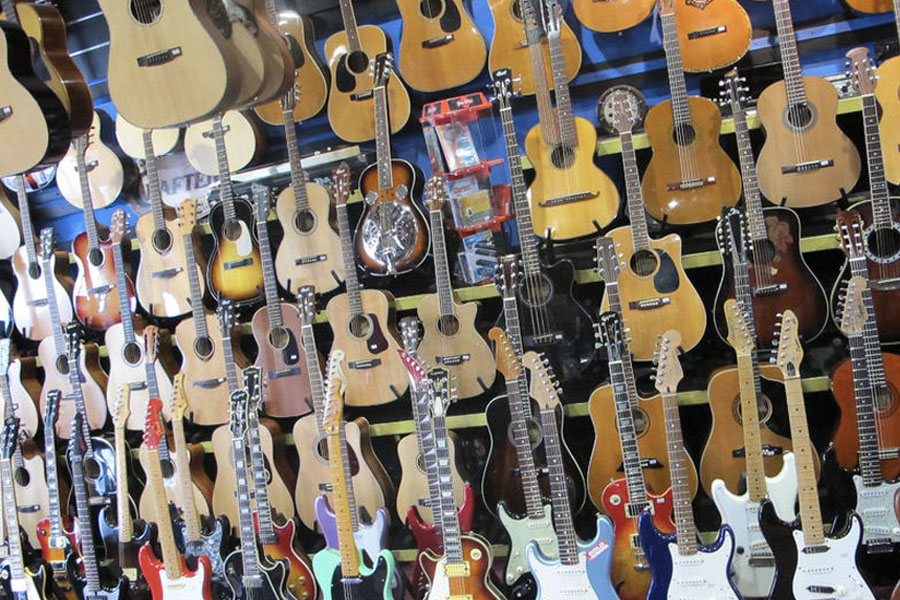 Guitar Village
Just 40 minutes south of the CBD lies one of the best vintage guitar shops in Melbourne stocking a huge range of used and vintage guitars and accessories. Guitar Village provides guitar servicing and advice and they buy an trade quality vintage guitars in Melbourne. They stock Fender, Schecter, Levin, Yairi, Takamine and just about everything else.
12-13 Park Lane, Frankston VIC 3199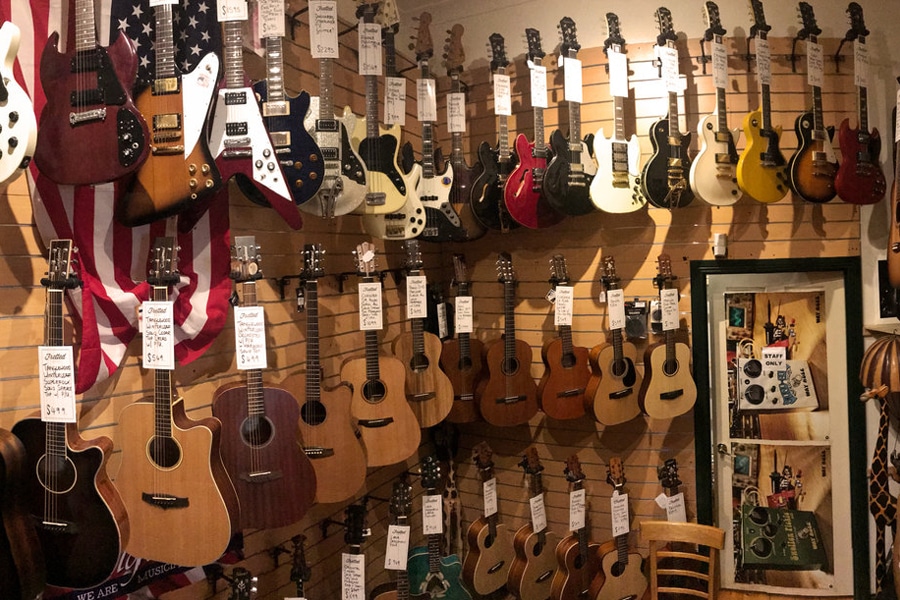 Fretted Instruments
Fretted Instruments buys vintage guitars in Melbourne and sells them on consignment. They specialise in resonaters and Maton acoustic Australian guitars as well as Bristol, Cordoba, Pono and more.
130 Elgin Street, Carlton VIC 3053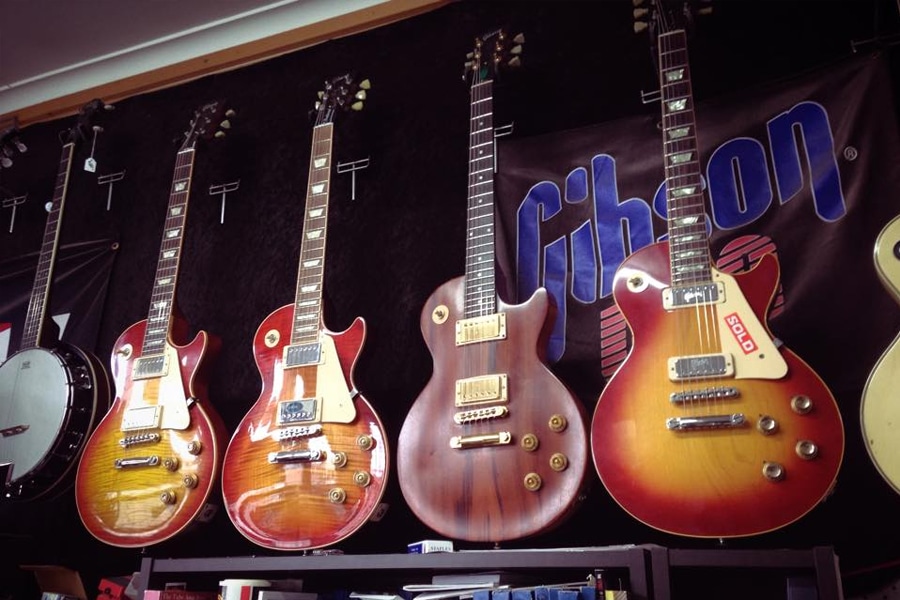 Guitars Plus
Starting out as a  Musical Repair and Trading Co. in 1982, Guitars Plus have grown to become one of the leading guitar shops in Melbourne. The shop has sold guitars to bands like Jet, the Black Keys and British India and many have seen famous film stars, athletes and international rock stars set foot in the store. All the staff are incredibly knowledgable about guitars and music and are happy to do a quick tune up for free.
5 Melrose Street, Sandringham VIC 3191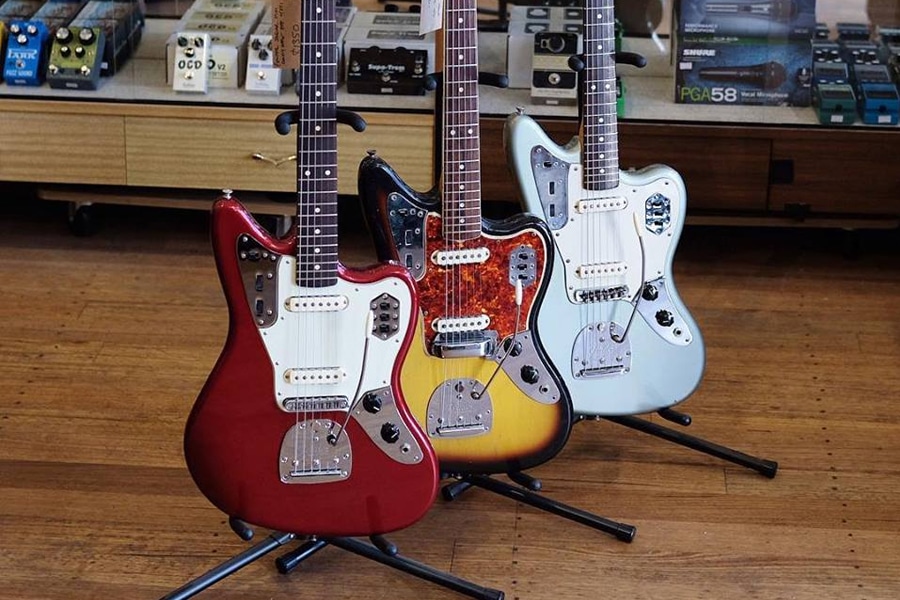 Echo Tone
Specialising in vintage and secondhand guitars in Melbourne, Echo Tone stocks the most unique electric and acoustic guitars, amplifiers, effects pedals and other accessories. They also offer in house guitar servicing, instrument appraisals and sell instruments on consignment.
497 High Street, Northcote VIC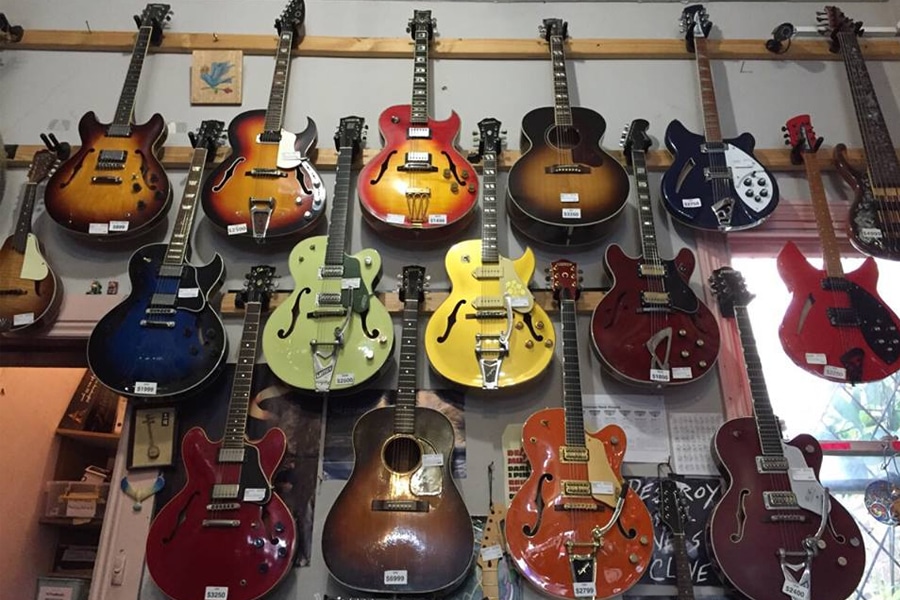 Music Swop Shop
With hundreds of secondhand guitars in Melbourne ranging from $75 to a 1966 USA Gretsch White Falcon worth $14,999, at Music Swop Shop you're bound to find the vintage guitar to suit your style. The Swop Shop works at 20% commission and there are no hidden charges or time limits – just straight up awesome vintage guitars and amps waiting for your musical prowess to create vintage music magic.
145-147 Elgin Street, Carlton VIC 3053
Guitar Gallery
Owner and manager of Guitar Gallery, Gerry Hale, is knowledgable and passionate about any stringed instrument. He has a particular affinity for Amalia Burguet handmade classical and flamenco guitars, restored and revitalised old valve radios, steel bodied guitars and just about everything else related to vintage guitars shops in Melbourne.
38 Johnston Street, Fitzroy VIC 3065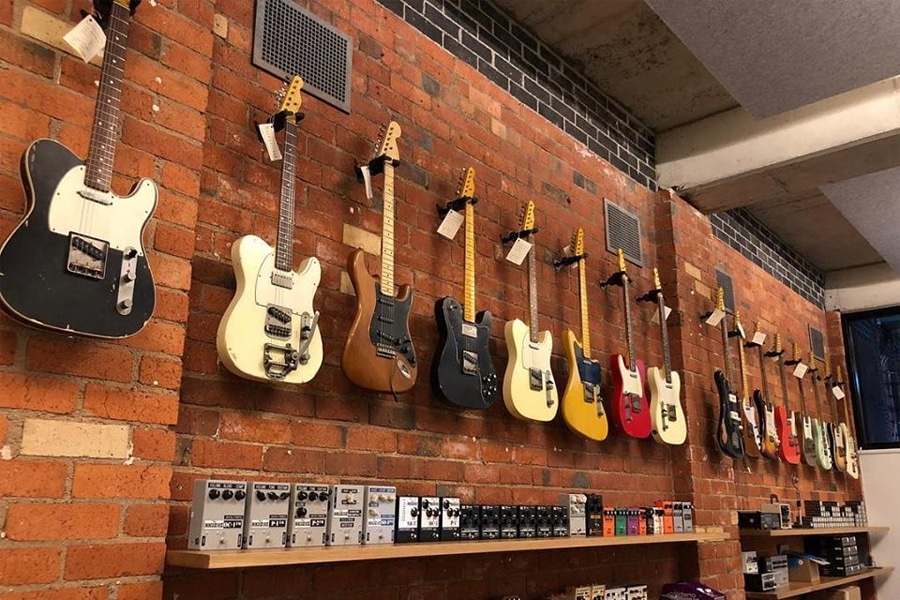 Deluxe Guitars
Deluxe Guitars is a family owned and operated business created by musicians, for musicians. It is one of the most premier boutique vintage guitar stores in Melbourne and Australia on account of the illustrious range of high end effects, guitars and amps. Although they focus on new guitars, you will also find a whole range of vintage guitar straps and effects as well as the occasional vintage Nash or Friedman guitars.
9 Union Street, South Melbourne VIC 3205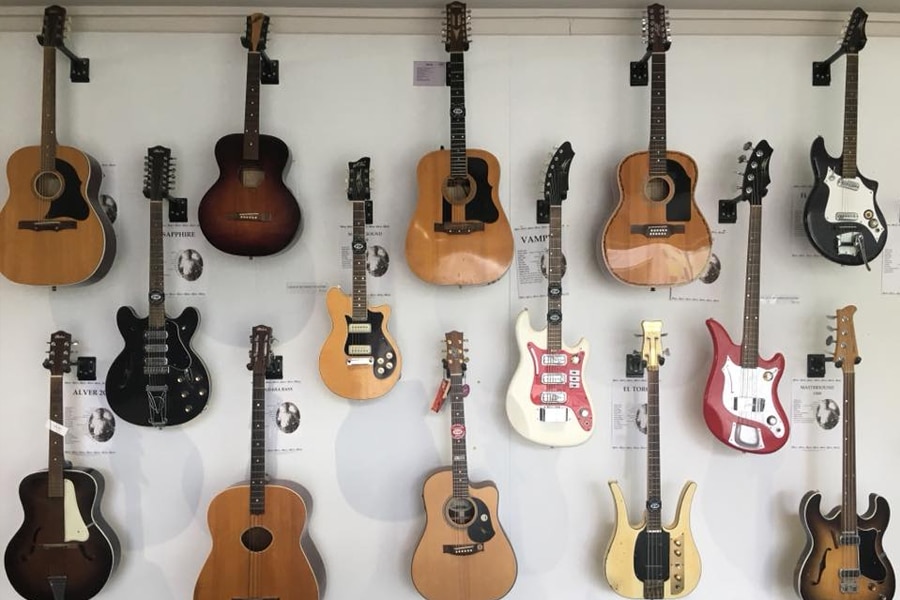 Guitar Paradise
Guitar Paradise has one of the largest ranges of new and rare guitars in Melbourne, meaning whatever obscure brand or make you're after, you'll probably find on their shelves within minutes (with a little help from the friendly staff – they have a LOT of guitars). Just a few of their brands include Squier, Gibson, PRS, Gretsch, Epiphone, Fender, Ibanez, Cordoba, and that's just the tip of the fretboard.
402 Victoria Street, Richmond VIC 3121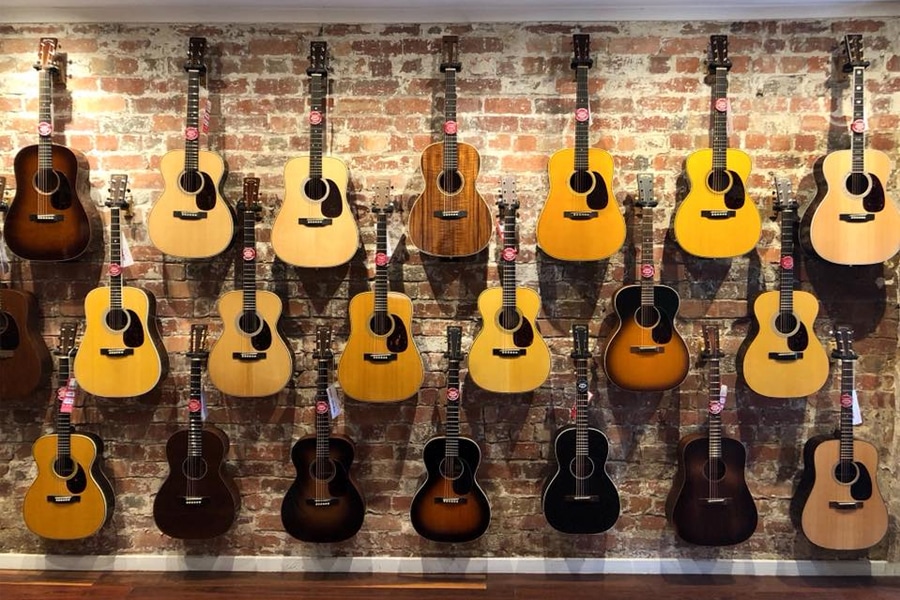 Acoustic Centre
Hidden amongst the the brand spanking new steel string, classical and bluegrass guitars at Acoustic Centre, lie a myriad of used and vintage guitars in Melbourne featuring that extra bit of history and character. They feature such eye-widening stock as a 1968 Vintage Gibson Hummingbird, a Martin D-18 1937 Authentic or a National Style 1 Trucone German silver Resonator Guitar plus a huge range of other brands such as Gretsch, Collings, Santa Cruz, Maton, Martin and more.
206 Park Street, South Melbourne VIC 3205
Just Guitars
Just Guitars is a family run business providing vintage, collectible and rare guitars in Melbourne at non-inflated prices. The owners travel extensively throughout the world to track down the most unique and interesting guitars. Most of their instruments are from the 60s and 70s – according to them the new golden age of guitars – but they'll occasionally pick up a good find from another era.
Melbourne VIC 3000 – Call 1800 75 45 60
Have you subscribed to Man of Many? You can also follow us on Facebook, Twitter, and Instagram.
---
You'll also like: 
13 Best Rare and Vintage Guitar Stores in Sydney
Wake Up Call is Like a Music Festival, Only Better
Fender Classics: American Original Guitars
---