2019 Christmas Gift Guide – The Music Lover
Music – It crosses borders, platforms and generations to bring people together while forming the backbone of good times. And it pairs really well a drink or two. Music is something everyone enjoys, meaning anyone would be grateful to receive a music-related gift – but especially the music lovers in your life. Whether it's the latest Bluetooth speaker, a pair of wireless earbuds, a digital turntable or just a good book about a rock icon, our 2019 Christmas Gift Guide for music lovers holds the keys to your seasonal shopping.
View All of Man of Many's 2019 Christmas Gift Guides here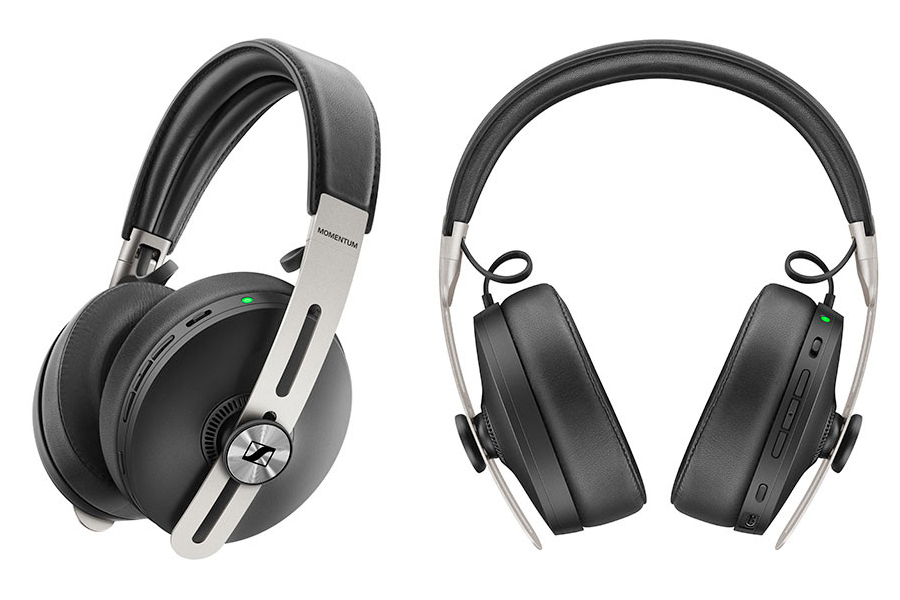 Sennheiser MOMENTUM Wireless
In Partnership with Sennheiser
The latest generation of Sennheiser Momentum Wireless headphones are arguably the smartest on the market and deliver the balanced depth and precision of a studio recording. They were created for music lovers to experience music the way it's intended. Features include Active Noise Cancellation, Transparent Hearing, voice assistance and tracking should you ever misplace this gorgeous piece of technology. Any music lover would be grateful to receive a set of these beauties. – AU$599
Buy it here (AUS) Buy it here (US)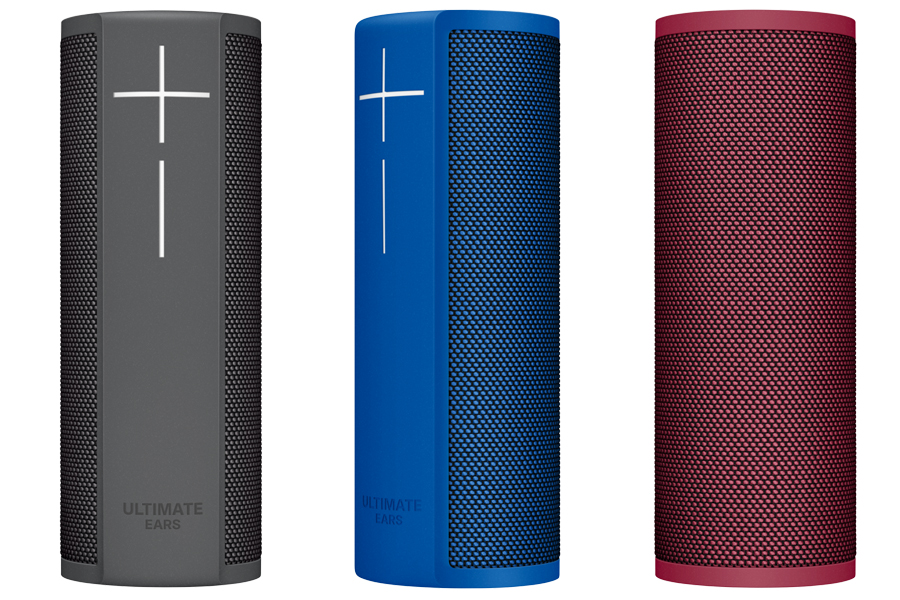 Ultimate Ears Blast
The Blast portable speaker produces clear sound that's insanely powerful for its size. Using Ultimate Ears advanced sound processing, it's carefully balanced to create the most accurate representation of the music you love. The speaker is waterproof, dustproof and shockproof. Along with an impressive 12 hours of battery life and Alexa voice support, the next pool party will be a riot thanks to the Blast speaker. Or, connect up to eight speakers for an immersive surround sound experience. – AU$280
Buy it here (AUS) Buy it here (US)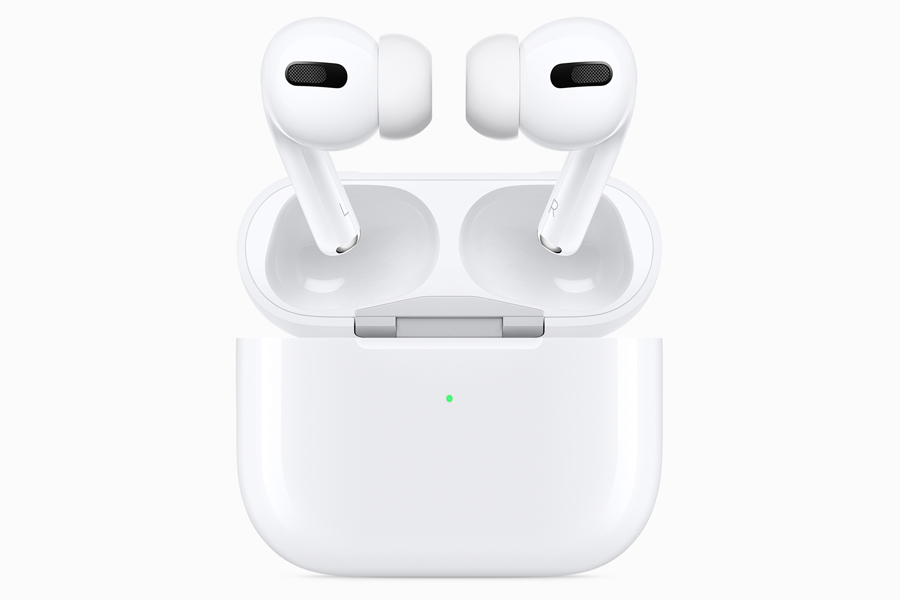 Apple Airpods Pro
With the additions of noise cancellation and three different sizes of soft, flexible silicone ear tips, the new Apple AirPods Pro are bound to elevate your wireless music experience. This latest design is also sweat and water-resistant perfect for time spent at the gym. The new 'force sensor' controls allow you to adjust music and volume levels by pinching the stem of the earbuds, and with up to five hours of battery life, you are guaranteed to be tuned in for even the longest of training sessions. – AU$399
Buy it here (AUS) Buy it here (US)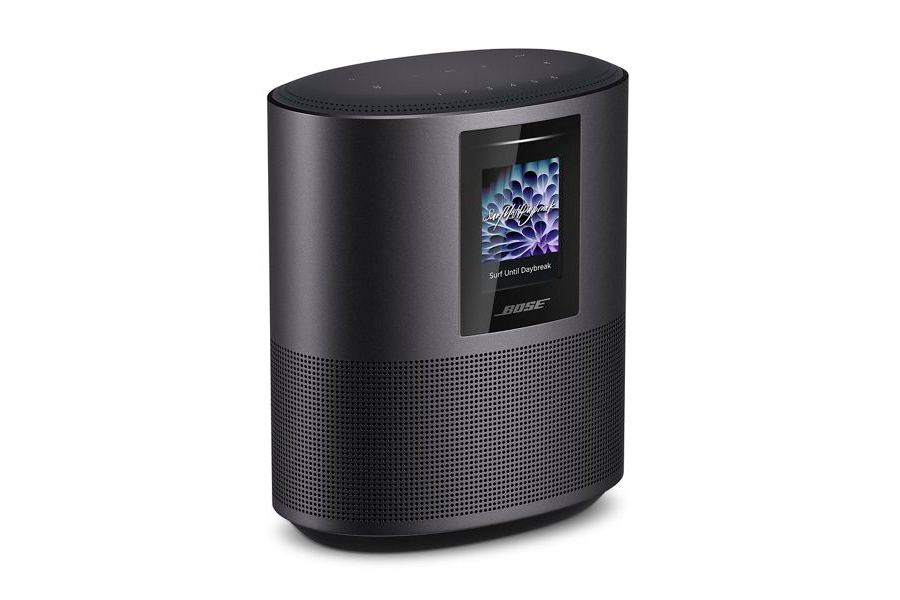 Bose Home Speaker 500
Bose Home Speaker 500 delivers epic stereo sound and integrates with major streaming services like Spotify and Apple Music, granting you access to millions of songs. Meanwhile, thanks to a custom-designed microphone set-up, Alexa can accurately detect your voice from across the room. You're also welcome to use your fingers or the Bose Music app when controlling this premium and intelligent device. There's even a small screen that displays album art. Nice one! – AU$529
Buy it here (AUS) Buy it here (US)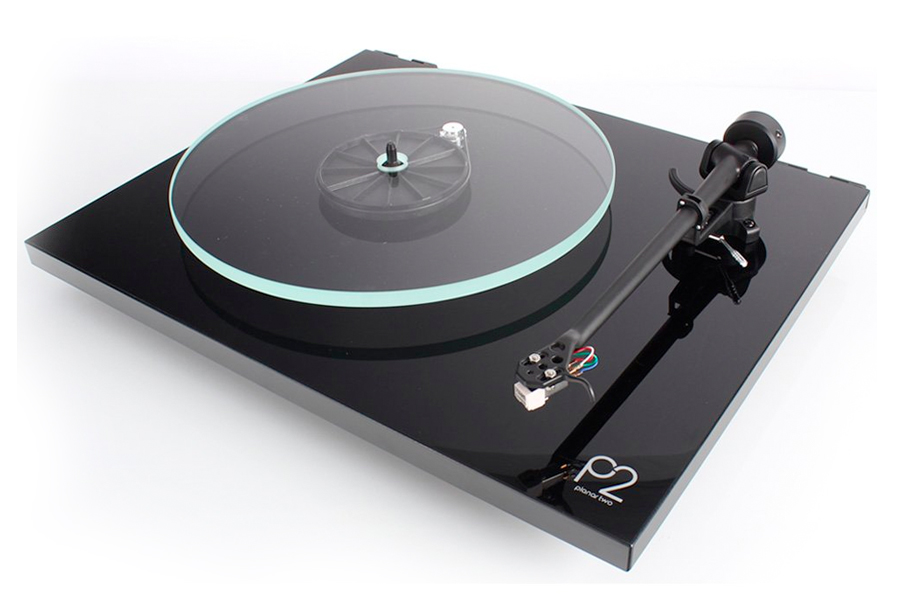 Rega Planar 2 Turntable
It's a known fact that music sounds better on vinyl. It's true, don't argue. The problem is classic turntables can't always reproduce music to the same quality as today's audio tech. That's where Rega Planar 2 comes in. This refined turntable carries on the tradition of a model that initially launched in 1976. Its insightful, detailed sound performance justifies Rega's decision to spend years perfecting it. Just as receiving one would justify the decision to pull out the record collection and giving the classics a spin. 
Buy it here (AUS) Buy it here (US)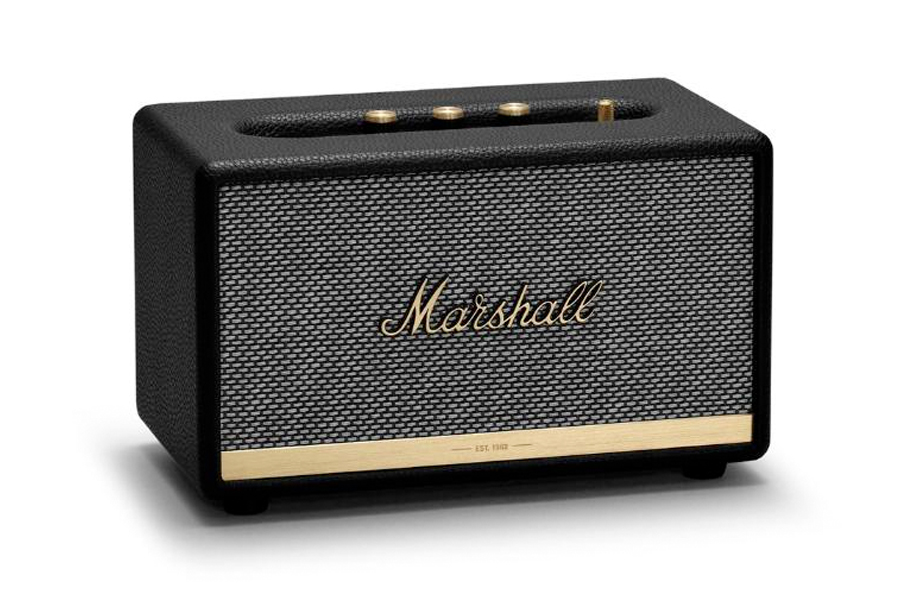 Marshall Stanmore Active WiFi speaker
Shaped like the iconic amps that have defined jam sessions for decades, Stanmore Active delivers high-performance sound worthy of the Marshall name. This wireless speaker is capable of clean and precise audio, even at the highest levels, thanks to the advanced components packed inside. When connected to Bluetooth, consider this music machine your backstage pass to every song on the planet. – AU$649
Buy it here (AUS) Buy it here (US)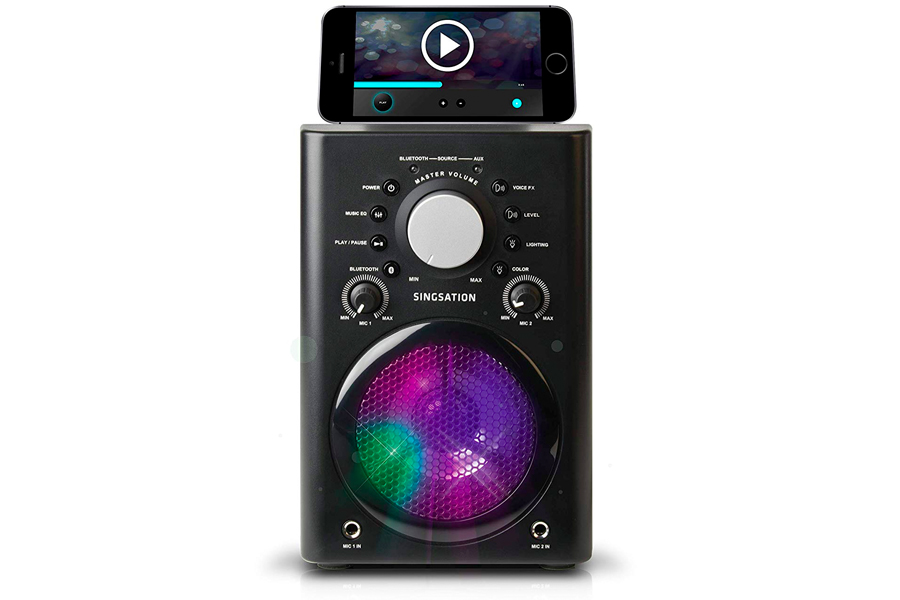 Singsation Karaoke Machine
So you want to be a rap superstar and live large, a big house, five cars…that life or just an entertaining Friday night truly kicks off with a Singsation Karaoke Machine. Pair the machine with a phone, and whoever loves the sound of their own voice can sing along to their favourite music and videos on YouTube. The machine includes a microphone and powerful wireless speaker with nine multi-colour light modes and three voice effects to help them sound like a pro. Add a second mic if sharing the limelight is not a ludicrous suggestion. – AU$79
Buy it here (AUS) Buy it here (US)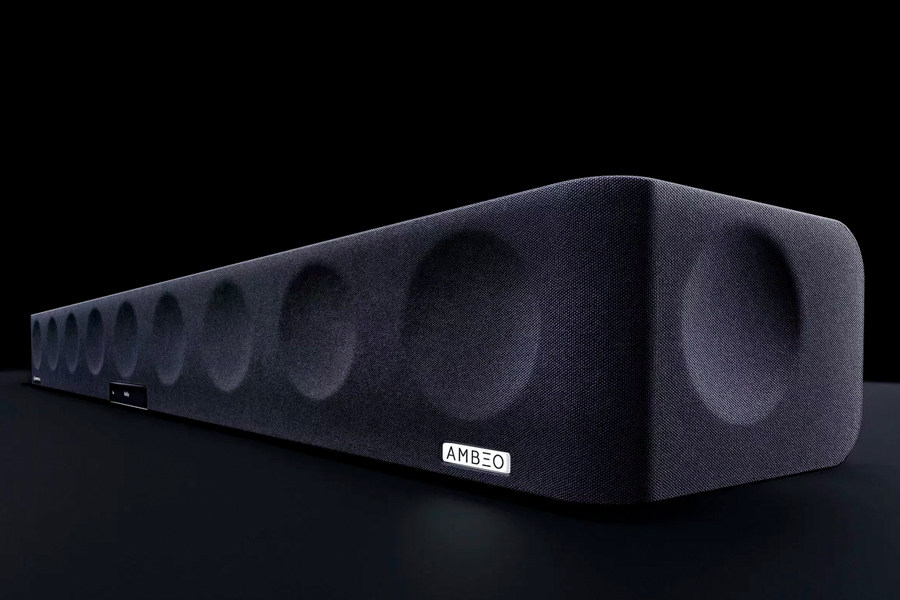 Sennheiser AMBEO Soundbar
If you have cash to burn this year, why not go straight to the top of the line? It's there that you'll discover the AMBEO Soundbar from Sennheiser. Expect state-of-the-art design, customisable controls, and a 3D home audio experience of truly powerful proportion. You already knew this was a quality product as soon as you spotted the word "Sennheiser," and it doesn't disappoint. – AU$4,000
Buy it here (AUS) Buy it here (US)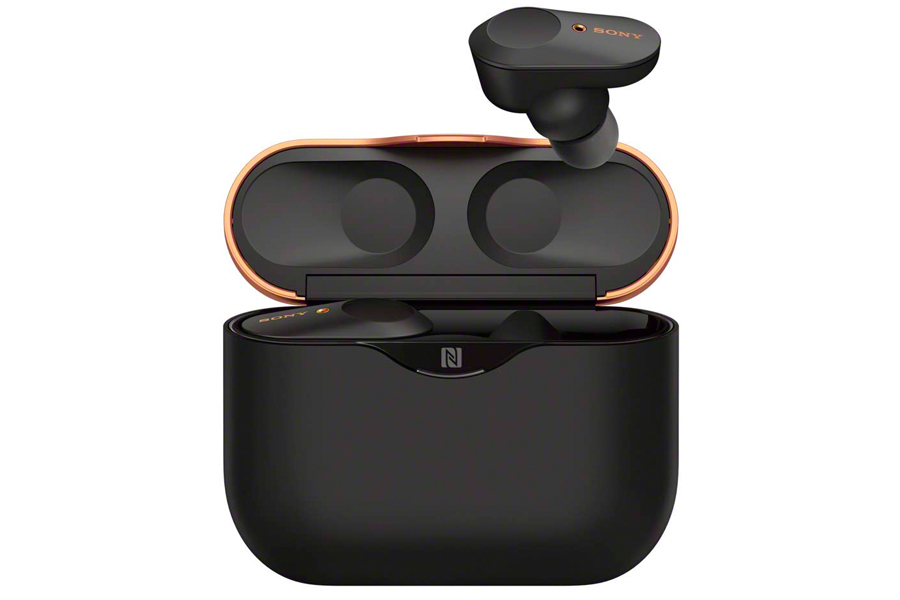 Sony WF-1000XM3 Noise Canceling Wireless Earbuds
More than just another pair of buds, the Sony WF-1000XM3 Noise Cancelling earbuds are bringing in the future of wireless sound. Features include all-day battery life, customisable touch controls, industry-leading noise cancellation, voice assistance, hands-free calling, Bluetooth connectivity, and superior sound. Add that the modern and comfortable design and you're rolling in supreme style, indeed. – AU$399
Buy it here (AUS) Buy it here (US)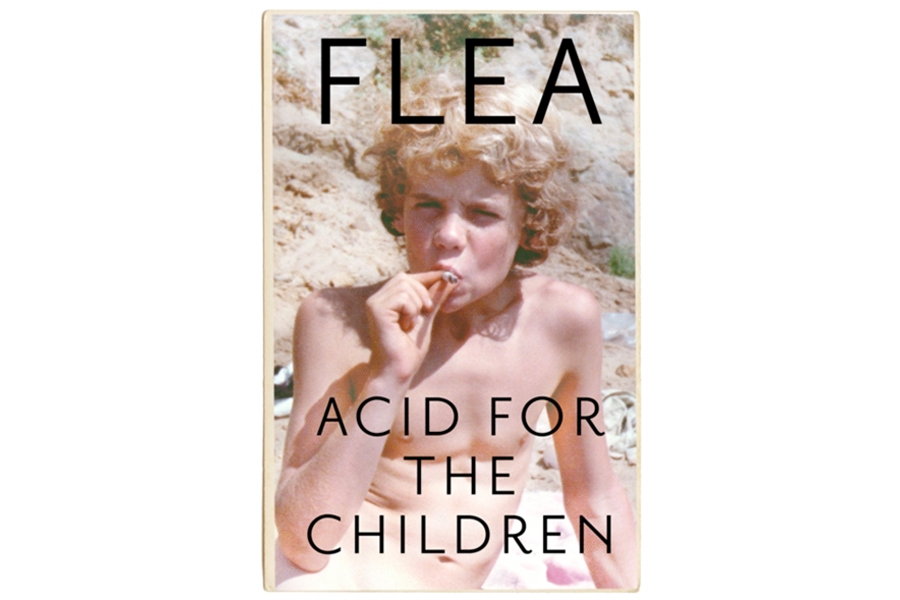 Acid For the Children: A Memoir – By Flea
Everyone's favourite Red Hot Chili Pepper Flea has released an autobiography. It's complete with everything from the highs of life as a world-famous rock star to the lows of life in the gutter. Growing up, Michael Peter Balzary (Flea) was forced to trade in rules, stability, and barbecues for bohemian values, wildness, and Sunday afternoon jazz parties where booze, weed, and music flowed in equal measure. There began his life-long journey to channel frustration, loneliness, love, and joy into incredible rhythm. A must-read for Chili Peppers' fans and music lovers in general. – $17 – $30
Buy it here (AUS) Buy it here (US)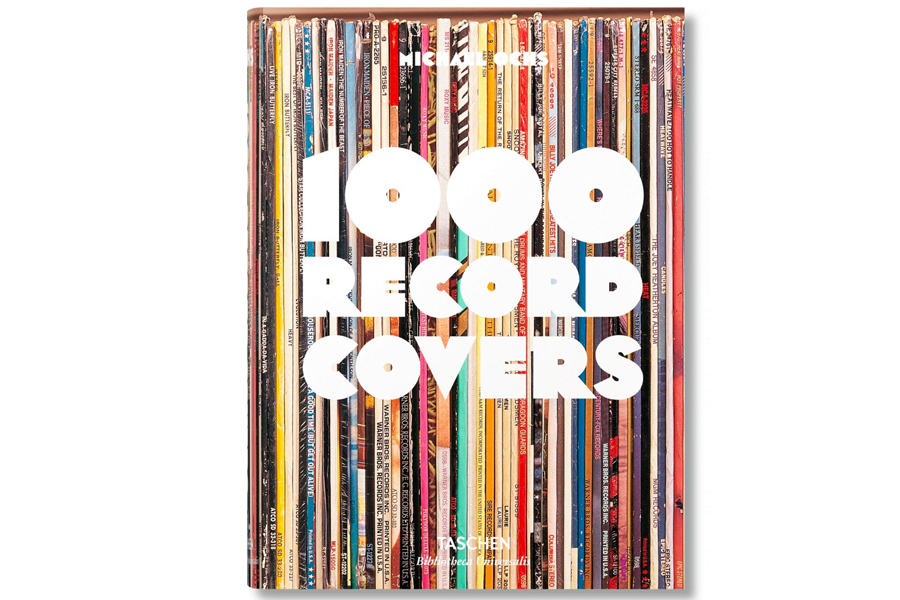 1000 Record Covers
Record covers are often as iconic as the tunes featured within. Before these covers are lost to the ages, music archivist, disc jockey, journalist, and former record-publicity executive Michael Ochs compiled this selection of his favourites. Featuring 1000 record covers of the best rock album from the 60s to 90s, this hardcover book is both a trip down memory lane and a comprehensive look at an underappreciated art form. – AU$29
Buy it here (AUS) Buy it here (US)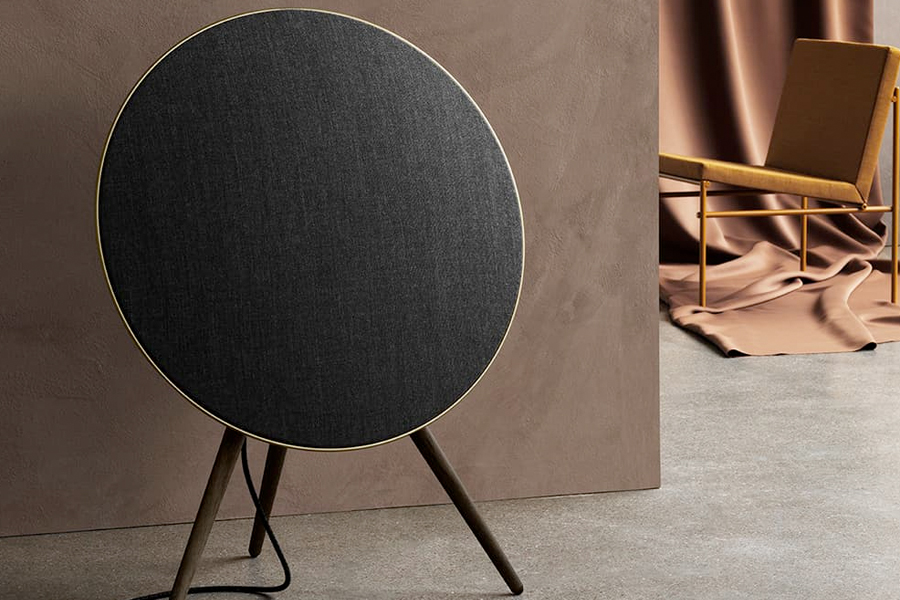 Beoplay A9 wireless Speaker
For the music lover who appreciates the finer things in life, the latest generation Beoplay A9 speaker is a marvel of high-end Danish design. Bang & Olufsen crafted this modern smart speaker to offer a distinguished, museum-worthy aesthetic. The fact that it delivers premium sound and comes with Google Voice Assistant built-in seems almost secondary to its visual allure. Put simply, this thing is a work of art. – AU$7,092
Buy it here (AUS) Buy it here (US)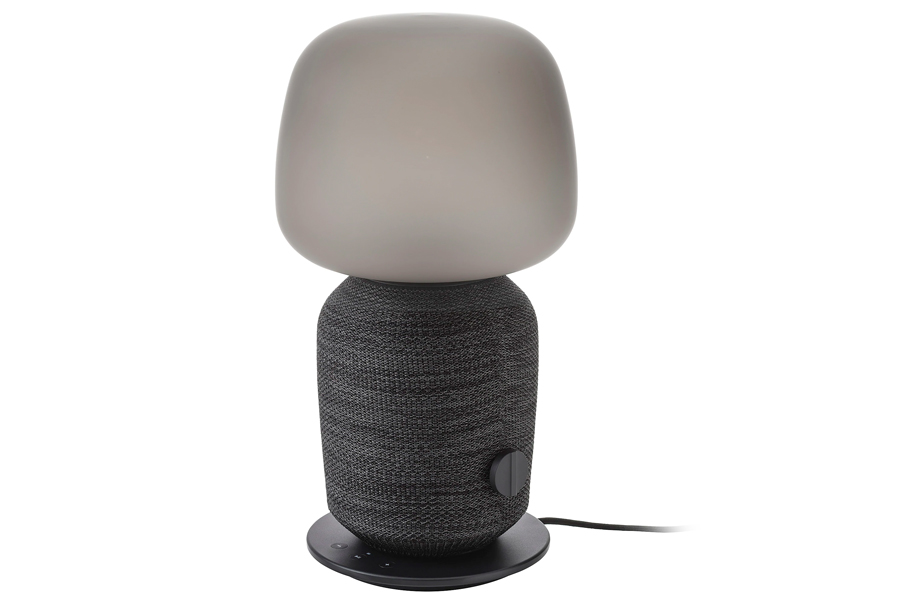 IKEA X Sonos SYMFONISK WiFi Speakers
It's amazing what they're doing with smart home speakers these days. For proof, look no further than the IKEA X Sonos SYMFONISK. What at first appears to be a minimalist table lamp doubles as a powerful WiFi speaker, which can sync with other products of its kind. Prepare for some serious mood enhancement from this audio-visual stunner! – AU$269
Buy it here (AUS) Buy it here (US)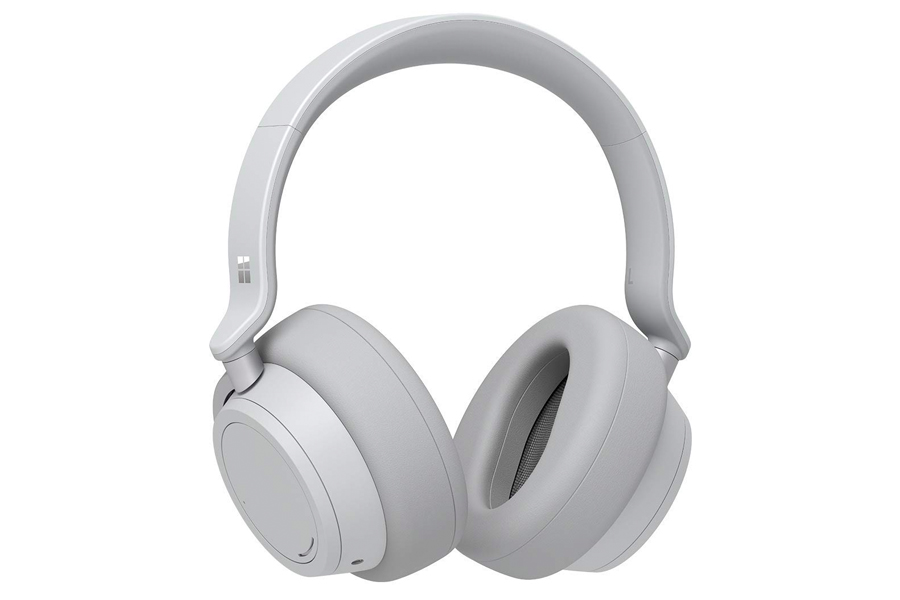 Microsoft Surface Headphones
Of course Microsoft released its own wireless headphones. They fall under the Surface banner and emanate with both power and intelligence. Throw on these cosy pads to take advantage of features such as active noise-cancellation, on-ear touch controls, Bluetooth connectivity, and immersive audio. If you know someone who can't live without music, these headphones have their name written all over it. – AU$500
Buy it here (AUS) Buy it here (US)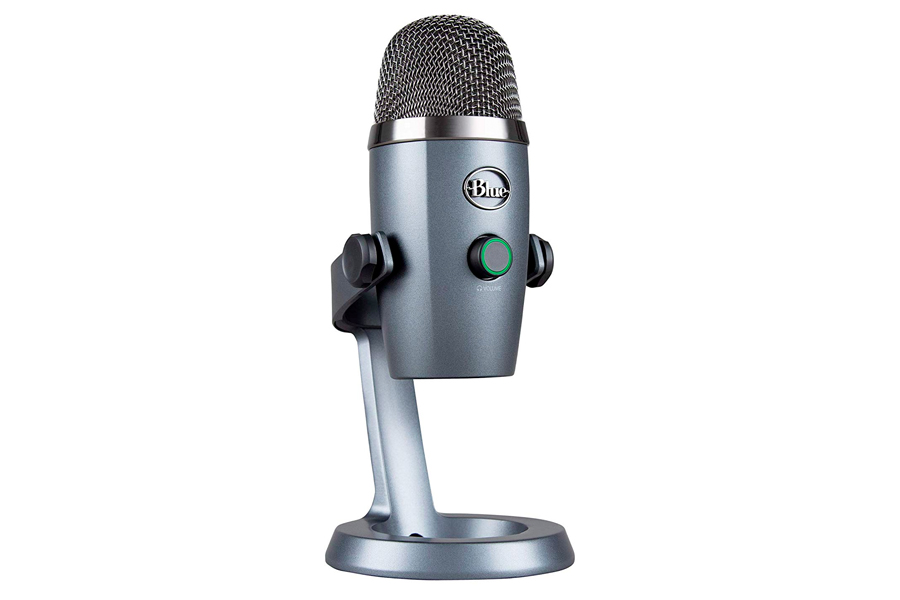 Blue Yeti Nano USB Microphone Set
Maybe the music lover in your life is more than a mere music lover. Maybe he or she likes to record songs, upload vlogs, stream games, or produce podcasts. If so, this plug-and-play USB microphone from Blue Yeti will make for the perfect gift. Compatible with both Macs and PCs, the mic supports sample rates up to 24-bit/48Khz, and includes standard threading for a radius III shock mount and/or compass boom arm. Use it to fly solo or capture every voice in the room. This plug-and-play mic is where recording is at. – AU$158
Buy it here (AUS) Buy it here (US)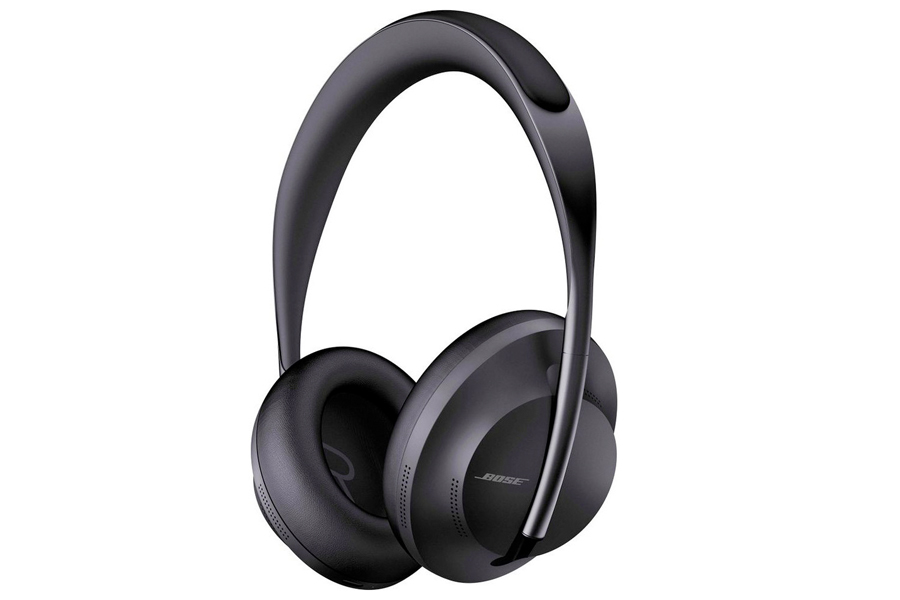 Bose 700 Noise Cancelling Headphones
Bose Noise Cancelling Headphones 700 delivers everything you expect from a leading audio brand along with things you never imagined possible. Start with world-class sound quality and 11 levels of noise cancellation, so you can control distractions or stay open to the world. Then, get easy access to your choice of voice assistants, and control your content while your phone stays in your pocket. These headphones also feature an unrivalled four-microphone system, so your voice sounds crystal clear in noisy environments. – AU$549
Buy it here (AUS) Buy it here (US)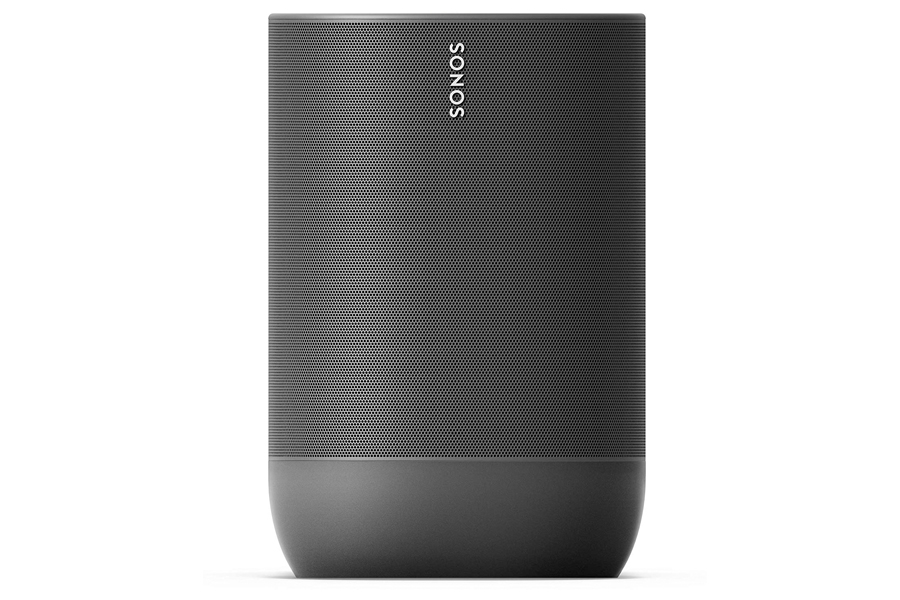 Sonos Move Bluetooth Speaker
Whether placed on a shelf amongst the books, or poolside during a summer get-together, Sonos Move is a smart wireless speaker perfect for a party that cracks the 21-year-old whiskey. It's waterproof, dustproof and shock-resistant but possesses touches of modernism and refinement that are missing from certain other party speakers. Sonos Move sounds excellent thanks to its powerful internal tech, and the microphone array utilises noise cancellation perfect for picking up voice commands. Built-in Alexa and Google Assistant are just icing on the cake. – AU$645
Buy it here (AUS) Buy it here (US)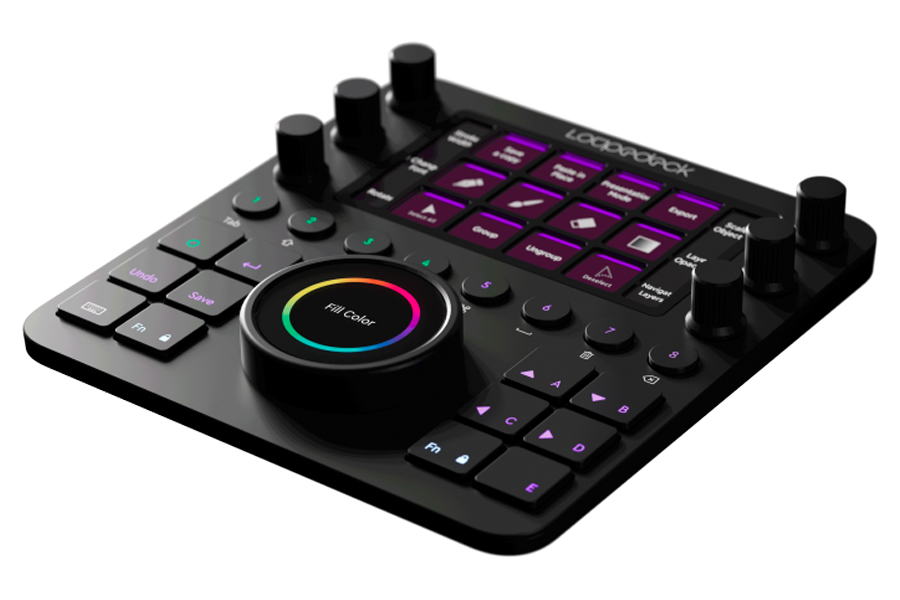 Loupdeck CT
Perfect for anyone who creates their own music, Loupedeck CT enhances editing and frees creativity. This clever piece of hardware puts all of the editing tools in one place with all buttons, dials, and touchscreens completely customised and organised to suit individual ways of working. Work freely in Premiere, Final Cut Pro, Photoshop, Lightroom, Ableton Live and more. Pair this all-in-one with a keyboard and mouse, and that musician is ready to roll. – AU$808
Buy it here (AUS) Buy it here (US)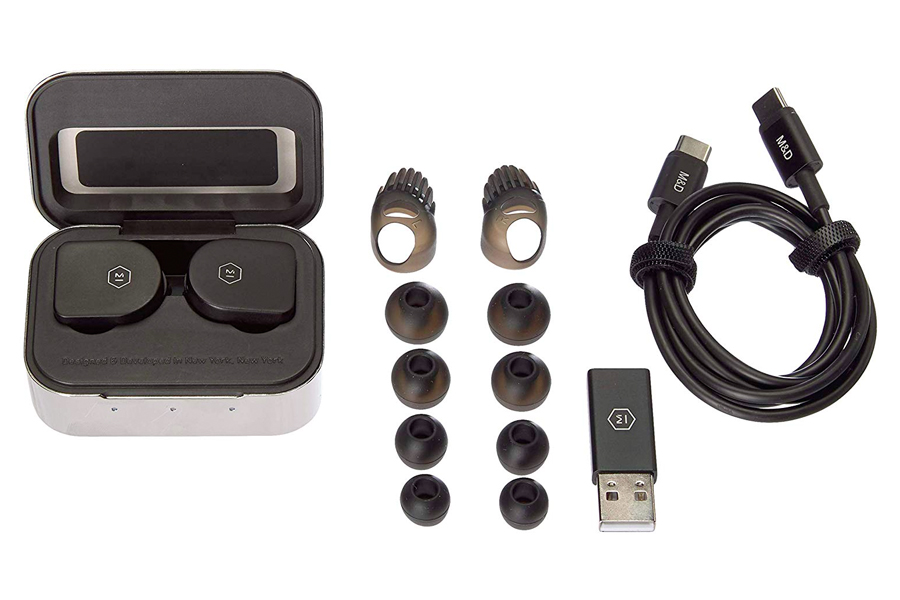 Master & Dynamic MW07 True Wireless Earbuds
One look at the MW07 True Wireless Earbuds from Master & Dynamic and you will know who to gift these to. It's whoever appreciates refinement along with a beautiful hand-crafted aesthetic. A love of music wouldn't hurt either. These lightweight buds deliver crisp wireless sound delivered by way of custom 10mm Beryllium drivers, antenna technology, and optical sensors. Sealing the deal are detachable silicone "Fit Wings," which come available in two different sizes and guarantee the perfect fit. Suffice to say, Master & Dynamic left no detail behind. – AU$548
Buy it here (AUS) Buy it here (US)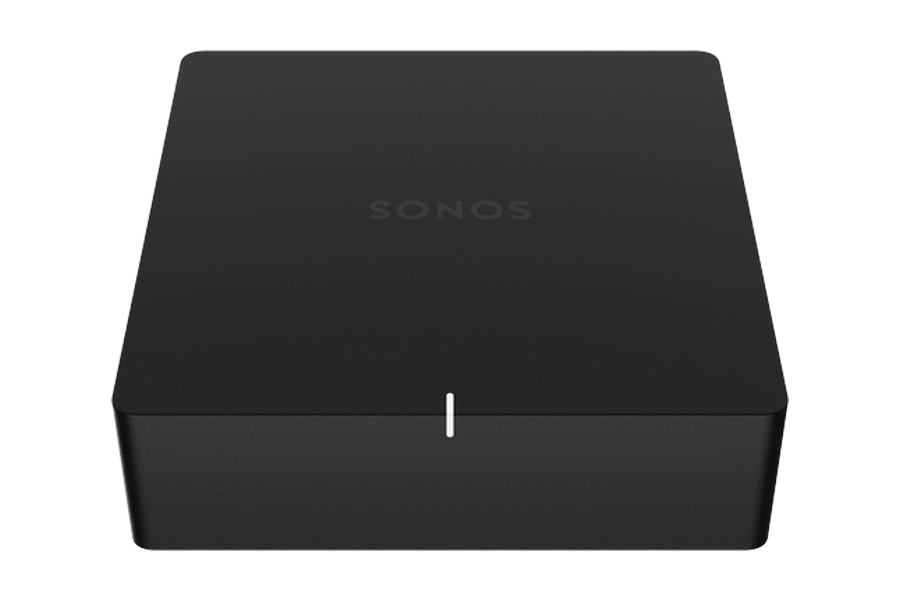 Sonos Port
Connect Port from Sonos is a versatile component that transforms traditional stereos and audio equipment into wireless technology for streaming music, podcasts and more. Users can even stream vinyl, CDs, and stored audio files to Sonos speakers in other rooms of your home. With this sweet piece of technology, you can save that music lover in your life from upgrading all the audio gear in their home and give them the means to digitise their record collection. It's rocking out like its 1971, but in 2019 and beyond. – AU$599
Buy it here (AUS) Buy it here (US)
View All of Man of Many's 2019 Christmas Gift Guides here
You'll Also Like
2019 Christmas Gift Guide – Luxury Lover
2019 Christmas Gift Guide – The Handyman
2019 Christmas Gift Guide – The Outdoorsman