Send a Bag of Dicks Anonymously
"Eat a bag of dicks!" is something we've all shouted at one point or another in our life. Thanks to gummy dicks, your angry outburst can become a reality. That's right gentlemen, it's the revenge prank or joke gift you're dying to test out: a bag of dicks that you can send anonymously to your closest mate or worst enemy. They'll never see it coming!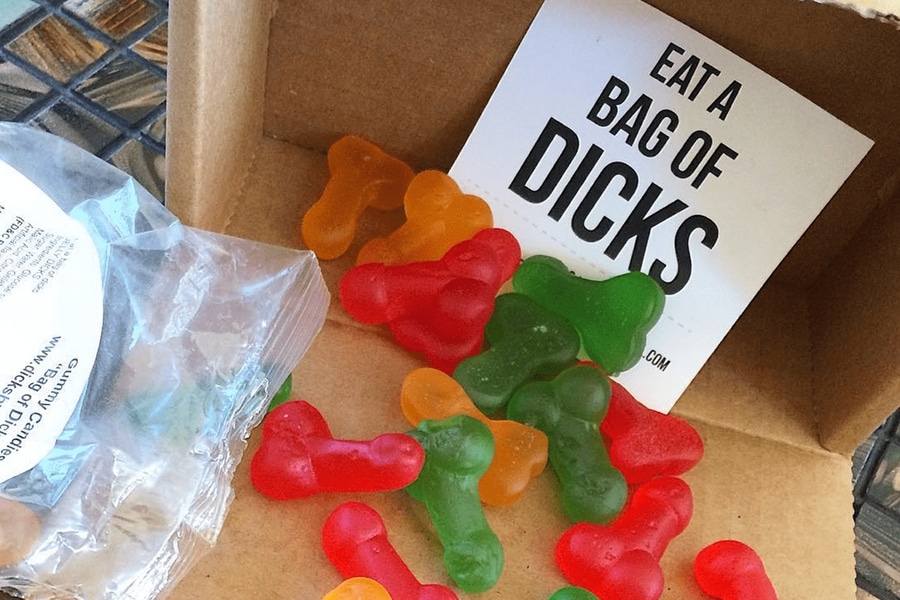 Why Send a Bag of Dicks?
Odds are you've already heard of bagofdicks or gummy dicks or candy dicks or whatever you want to call them, as the concept has definitely been around for a while. Nevertheless, we can't help but amuse ourselves for the mere sake of it by covering the product here. After all, we're no strangers to the iconic and triumphant insult, which has been part of the lexicon for ages. What can we say? There's just something satisfying about telling someone to eat a bag of dicks.
By sending that same someone an actual 6oz bag of dick candy, you can take the killer insult to a literal place. Each shipment is 100% anonymous and accompanied by a note: EAT A BAG OF DICKS! You're also welcome to include a personalised gift message or revenge note, should you want the recipient to know exactly where this bag of dicks came from.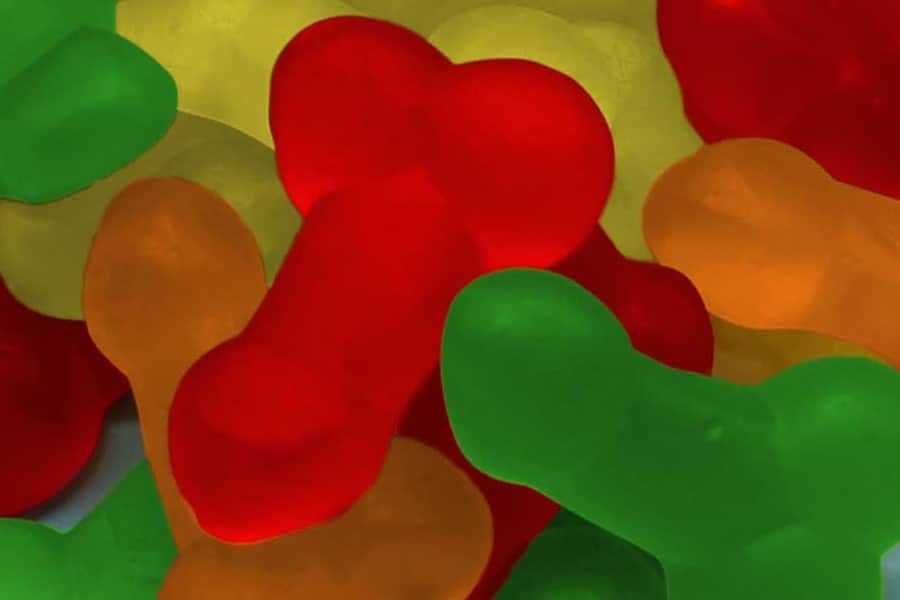 Why NOT to Send a Bag of Dicks
Not to be a buzzkill, but this might be a good time to issue a word of caution. If there's someone out there who you truly despise and who might truly despise or mistreat you in return, you might want to avoid sending them an anonymous bag of dicks. We know, we know. It would make for the perfect zinger. But the truth is that not everyone out there is on the same wavelength, comedically speaking.
In other words, don't just mail a bag of dicks to someone you hate—like an insufferable boss or crazy in-law—without giving it careful consideration. The last thing you want to do is end up in a pissing contest (no pun intended) with someone who might take a bag of dicks as a call to arms. Yes, it's anonymous, but if you're the type of person who'd send a bag of gummy dicks, then the recipient can probably figure out where those gummy dicks came from. Choose your targets wisely.