Watch Glover Teixeira Dethrone Jan Błachowicz in 'Miracle' UFC 267 Bout
UFC 267 was stacked with cut-throat bouts. But none could steal the thunder from Glover Teixeira's electrifying performance. At an age where most fighters bow out of the sport with a heavily marred record, the 42-year-old BJJ veteran snatched the light-heavyweight crown from Jan Błachowicz in the second round via a rear-naked choke to become the second oldest in the sport to attain a belt. The main card also featured a line-up of explosive square-offs, but the fight of the night belonged to the co-main event; where Petr Yan chalked up a unanimous decision win over Cory Sandhagen for the bantamweight interim belt.
You'll also like:
Conor McGregor's UFC Diet & Workout Plan
10 Highest-Paid Athletes for 2022
Who is Hasbulla Magomedov? Age, Condition, Net Worth Explained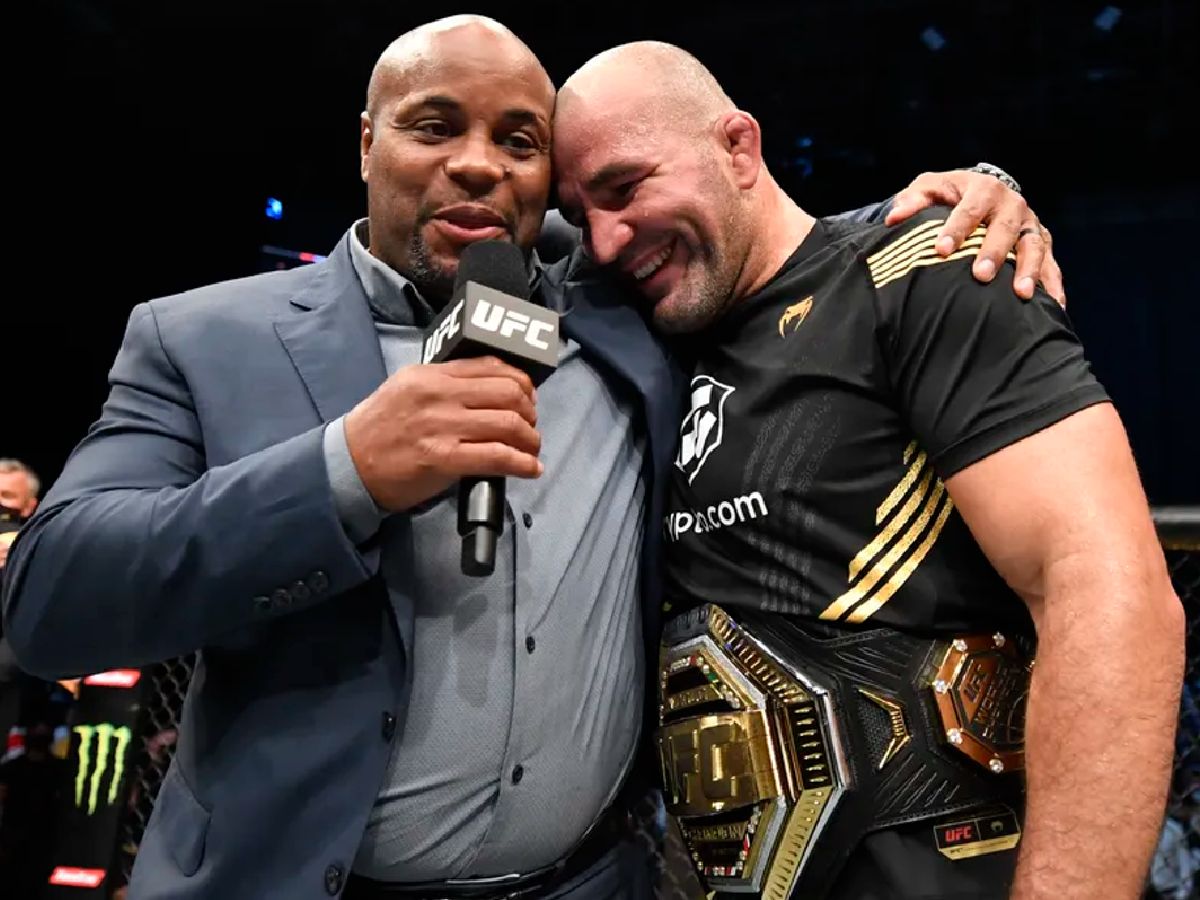 The Pride of Poland was the reigning and defending light-heavyweight champion: that is until Glover Teixeira stepped in to show who's king. In the Polack's third attempt at a title defence, he was certain to punch the lights out of the Brazilan Pit Bull. Bearing no bad blood and showing profuse professionalism, the contenders kicked off the fight with some modest swings and leg kicks. But about 1 minute into the first round, Teixeira secured a takedown and had Błachowicz on the canvas, where he unloaded a not-so-brutal ground-and-pound and a rather esoteric and unsuccessful submission attempt. To be even-keeled in analysis, Błachowicz did muster some offence that proved somewhat successful in escaping unscathed.
The second round unfolded almost as similar as the first. In its opening, Błachowicz showed a bit more prowess in his uppercuts and jabs; as well as wariness in evading Teixeira's oft-inescapable takedowns. But by dint of the Brazilian's potent left hook, the Polish powerhouse was wobbled, then loaded with a sparse flurry of punches before being dismantled, mounted from behind and submitted. While Błachowicz is deemed an all-rounded fighter, Teixeira is a far more decorated finisher and deft grappler and stands to reason for his triumph on that night. In his octagon interview, the Brazilian stated that it had taken him 20 years to bring home the bacon.
"20 years, baby. You know, I have no words to describe what I am thinking. I'm breaking the rules at 42 years old. And I'm gonna keep breaking those rules"- said Glover Teixeira.
Daniel Cormier called it a "miracle" for Teixeira, for at 42-years-old is still dominating at the highest level. "Tremendous," he said. "To watch a man after all this time, never giving up on himself after 20 years, inspiring stuff. Do you believe in miracles? We saw one tonight."
🗣 Never give up on your dreams!

A powerful message from @GloverTeixeira 🇧🇷 [ #UFC267 | @VisitAbuDhabi | @InAbuDhabi | #InAbuDhabi ] pic.twitter.com/iSM3EwVLNi

— UFC (@ufc) October 30, 2021
The second barnburner of the main card featured 135 pounders Cory 'Sandman' Sandhagen battled it out with Petr 'No Mercy' Yan. Since staring down the barrel, ensuing his flawed title fight shot, the Russian had his eyes on the prize and went the distance with the Colorado native. Sandhagen was no exception to a scintillating performance and having bitten the cherry twice, but with all judges scoring the fight 49-46, it instantiated Yan's ability to cut through the rest. The pugilists came out of the gate technically; angling it off and taking their time to leave enough gas in the tank for the five-round bout.
By the beginning of the third round, the gangly Sandhagen had managed to wield over 100 punches more than his opponent and had the arena roaring. With his exceedingly impressive striking, explosive flying knees and his patented high guard, the Tweets broadcasted below the screen by UFC fighters, as well as the decibel-breaking crowd cheers, appeared to swing for the sandman. The fourth round exhibited a combination of pivots, cheques, a knockdown (by Petr) and intensity that personified the gumption of the duo. In their final dance, Yan gained great ground with significant strikes. And Cory? Well… let's just say he had nonchalantly eaten many leg kicks and strikes. Upon defeat, the crestfallen American displayed immense sportsmanship and candour when fielding Daniel Cormier's questions in the octagon.
"He was better tonight, man. I have nothing else to say. I wanna fight the best in the world. I know that's gonna make me the best martial artist that I can be. I'm grateful I got to do it tonight. I'll take from it, I'll learn from it. Next time I'll face him, I'll get the win," Corey Sandhagen said.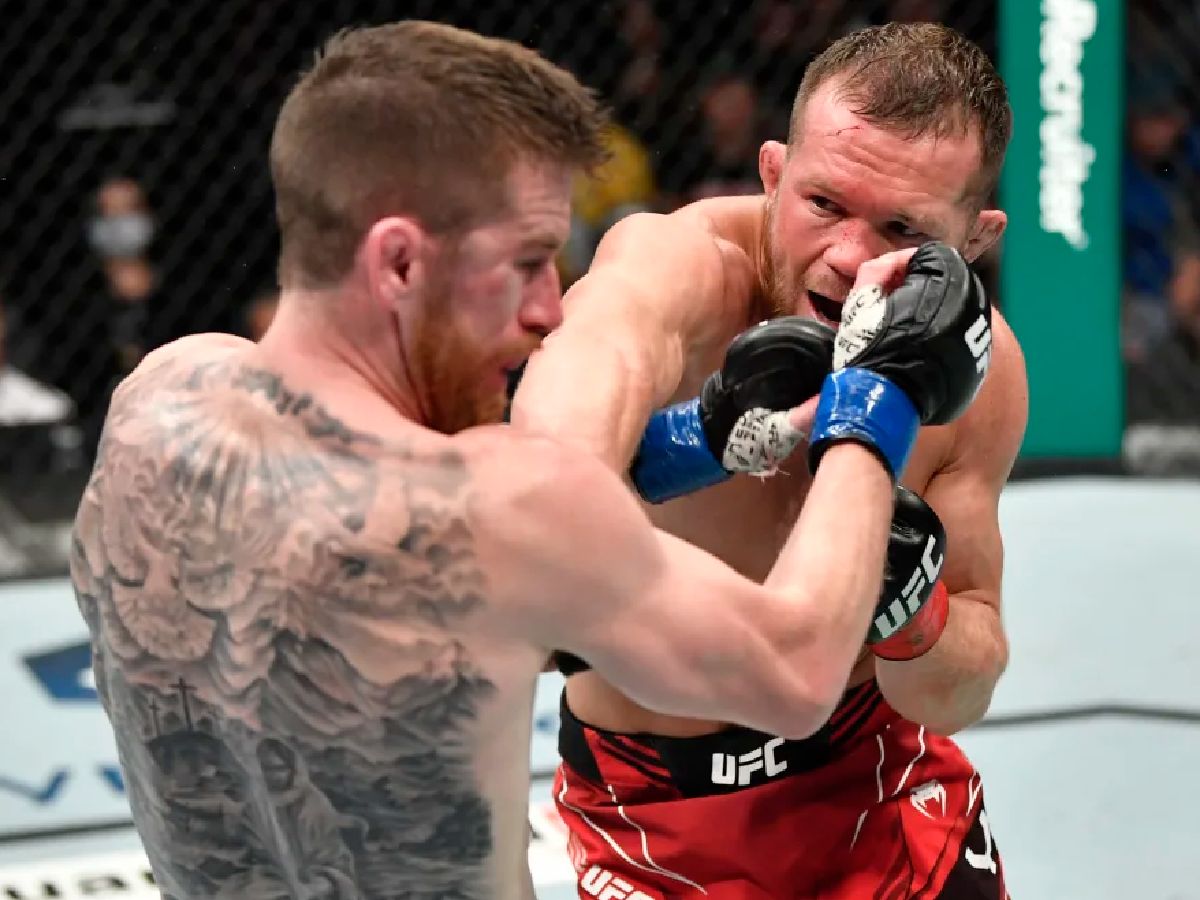 The main card addedly saw Islam Makhachev make easy work of New Zealand's Dan 'Hangman' Hooker. Just three and a half months after snatching the soul of Thiago Moisés, the Dagestani returned to the octagon to justify his calibre in the lightweight division and extend his win streak and UFC record to 21-1. Makhachev and Hooker came out poised in the first early seconds, landing light jabs and maintaining a safe distance. Just over 30 seconds into the round, Makhachev landed a right hook, secured a takedown, wrapped his legs around his prey tenaciously (a lá Khabib) and bagged a kimura submission.
Commentator Daniel Cormier said that Makhachev's win was 'Very reminiscent of Khabib fighting Michael Johnson in Madison Square Garden.' Who is Hasbulla Magomedov? Age, Condition, Net Worth Explained made an appearance in the octagon after egging for his fellow Dagestani. Kind of robbing the spotlight, he tagged along with Khabib, coach Javier Mendez and Rizvan Magomedov, before being scooped up and hauled in the air like the Russian doll that he is.
"I'm ready for a title fight. I know when I can take him down, I can finish everyone. Because my grappling level is much better than all these guys in the division" – said Islam Makhachev.

What better way for @MAKHACHEVMMA to celebrate his win than with Hasbulla? 😅 #UFC267 pic.twitter.com/034vOwSg18

— ESPN MMA (@espnmma) October 30, 2021
Another star that shined blindingly was Khamzat Chimaev. Parallel to Makhachev, the Swedish mixed martial artist was cold and calculated; securing a first-round technical submission win and improving his undefeated record to 10-0 professionally — all finishes. But of course, when DC caught up with Chimaev after the bout, the fighter poured out a flurry of haughty remarks.
In the post-fight press conference, UFC president Dana White dished out the performance bonuses to Teixeira, Yan, Sandhangen and Chimaev. White also revealed to journalists of, just recently, fortuitously being proffered UAE citizenship and his pipe dream to have the Gulf nation host more of his sensational events.
You'll also like:
Conor McGregor's UFC Diet & Workout Plan
10 Highest-Paid Athletes for 2022
Who is Hasbulla Magomedov? Age, Condition, Net Worth Explained