When you talk basketball in Australia, it doesn't get bigger than Ben Simmons, in name and stature. In fact, head to any arena anywhere in the world and you're bound to find a proud Aussie with the iconic '25' or '10' slapped to their back, such is the nature of being the nation's most successful balling export. But as much as we love Ben Simmons the player, Ben Simmons the man remains a mystery.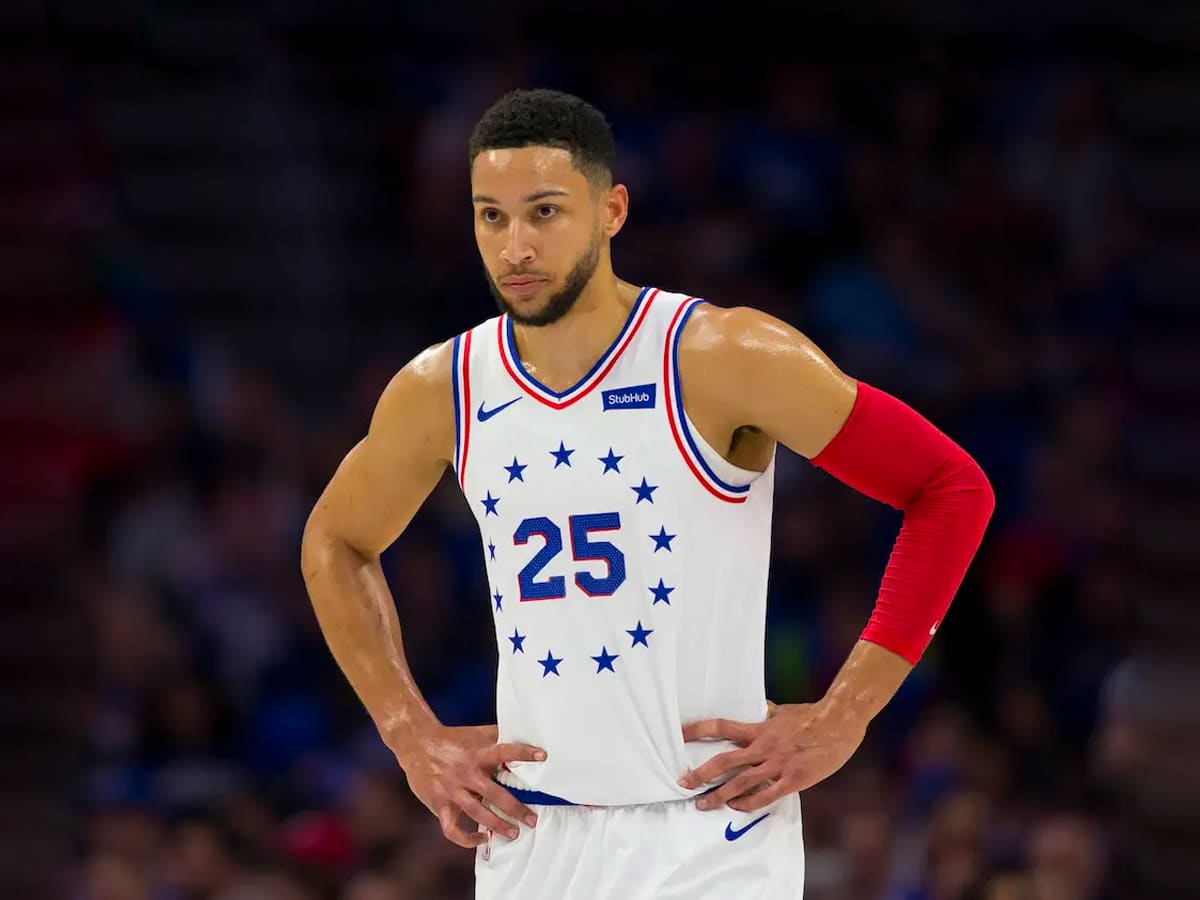 After being taken by the Philadelphia 76ers with the first pick in the 2016 NBA draft, Simmons became an overnight sensation, though it wasn't all smooth sailing. Injuries kept the lanky Victorian out of action for much of his opening stint and the 76ers' troubles on the court without him didn't go unnoticed. When he finally did step foot on the hardwood of Wells Fargo Center, it seemed the NBA community had already made up their minds. He was going to have to work to gain their approval, and that suited him just fine.
A dogged defensive presence with sublime court vision, Simmons made an immediate impact on both ends of the floor. Within three years, the Australian All-Star, alongside perennial All-NBA centre Joel Embiid had taken his beleaguered 76ers to the Eastern Conference Finals, falling just shy of a maiden Finals birth. It was a bitter pill to swallow for the Australian and his teammates, but adversity breeds resilience and great teams are built on challenges. Some, larger than others.
In recent times, the intrigue surrounding the point guard has grown to unprecedented levels. Cautiously private, Simmons enjoys the kind of tabloid scrutiny that is usually reserved for movie stars and pop icons. You need only look at the bizarre and downright ludicrous reporting over the recent off-season to understand why the 25-year-old Australian has opted to keep a low profile. A series of underhanded comments from the media and even his own teammates saw him essentially dip out of the sport that he loves so much, in an effort to restore his mental health, but even that drew the ire of Philadelphia fans. Finally, after months in the wings and a reported USD$19 million in fines, Simmons is headed back to the hardwood.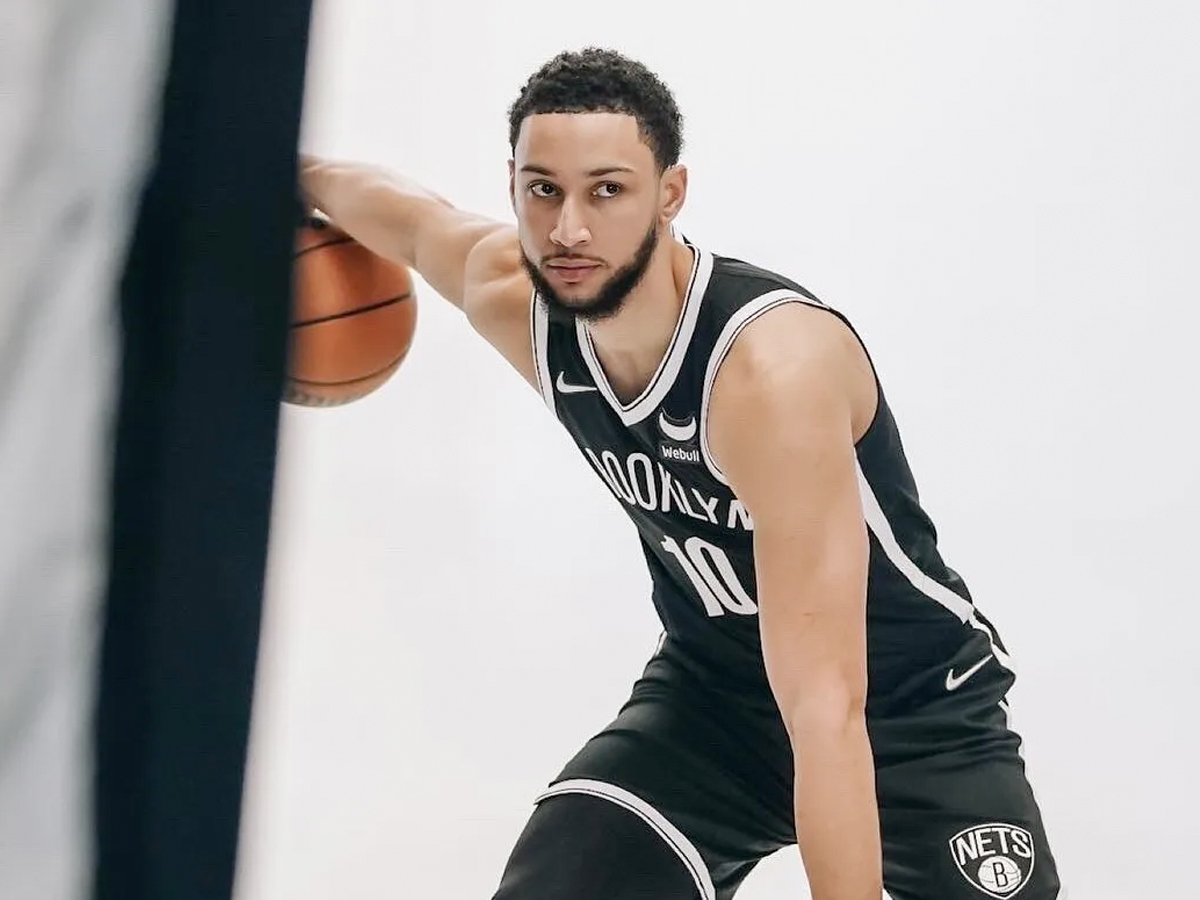 A blockbuster move on the eve of the deadline saw the Australian dynamo, along with Andre Drummond and Seth Curry traded to the Brooklyn Nets for former league MVP James Harden and ageing All-Star Paul Milsap. For the first time in 2022, fans will finally get a glimpse of Ben Simmons in action and expectations will be high. With a rapidly evolving social profile, the tools to build a basketball legacy and a list of haters that would make Pete Evans blush, the simple fact remains, people can't get enough of Ben Simmons.
"I honestly don't watch or listen to any of that," Simmons told us when we chatted to him at the end of last year. "Hard work and effort. That's really it."
The focus is paying off. At 6'11" and 110kg, the Aussie star is a physical anomaly. Powerful enough to match it with the big boys down low and yet still agile enough to lead the fastbreak, Simmons is the perfect allrounder, so it's only fitting he join forces with arguably Australia's greatest ever export. A big, barrel-chested body with a penchant for finishing strongly, Simmons encapsulates everything that makes iconic Australian wine label Penfolds great. Now, the two are one and the same. We spoke to the hulking Aussie star at the end of last year about his work with the winemaker and how he managed to find a sense of home in a foreign land.
"With Penfolds being the most recognised wine brand in Australia, they were looking to partner with me to align with them on the launch of their California Collection. I really felt connected to the story of how the collection evolved, and the way they are looking to connect with the next generation of wine drinkers," he tells us. "Even though the brand is very premium, it didn't feel stuffy and old, the direction of the brand is really allowing my age group to feel comfortable in exploring and enjoying the world of wine."
A journey across continents, Penfolds' California Collection saw shiraz cuttings from the brand's Barossa Magill and Kalimna vineyards planted in the iconic Camatta Hills vineyard in Paso Robles. An endeavour built on more than 20 years, the blend of Australian and American influences led to a unique synergy that bears a striking similarity to Simmons' own path to the NBA. The son of an American father and an Australian mother, the 76er is no stranger to crossing shores, and while other young players are turning to cognac and living out their Jay-Z fantasies, Simmons is taking his time to enjoy the finer things in life. It might seem strange for a 25-year-old on the cusp of sporting greatness to turn down the party life in favour of refined success, but like all things, it comes with age and maturity.
"I am only 25, so my interest in wine really started within the last three to four years," he says. "Travelling on the road during the NBA seasons, a lot of the vets would bring wine, so that's how I was really introduced. (Now), I enjoy a glass after games for a wind-down and with my dinner."
It's true, Simmons' appreciation for craftsmanship extends to all facets. An avid car collector and watch enthusiast, the NBA star has become known for his love of luxury, and like a true perfectionist, he's not done yet.
"I love cars, so there's a lot of grails I'd love to one day have," he says. "I would say right now my grail would be a 1969 Ford Mustang Mach (John Wicks Car) that thing is a beast, (but) my daily drive right now is my 2021 Cadillac Escalade, second to that would be my Porche 918 Spyder."
To borrow a phrase, Simmons won't die wondering. While the old adage suggests good things come to those who wait, he isn't taking his time. The Australian NBA star is living in the moment, enjoying things as they come. As he says, when good wine arrives, you're better off enjoying it, rather than letting it sit.
"I have had some really great conversations with some of the Penfolds winemakers about collecting wines – and the philosophy around it. But I really prefer to enjoy the wine and the experience that comes with that vs sitting on it and waiting. I always get excited to open a bottle of Quantum," he says. "There are so many great choices between the California Collection and the new Australia Collection it's really hard to go wrong. But I do keep coming back to the Quantum and Bin 149."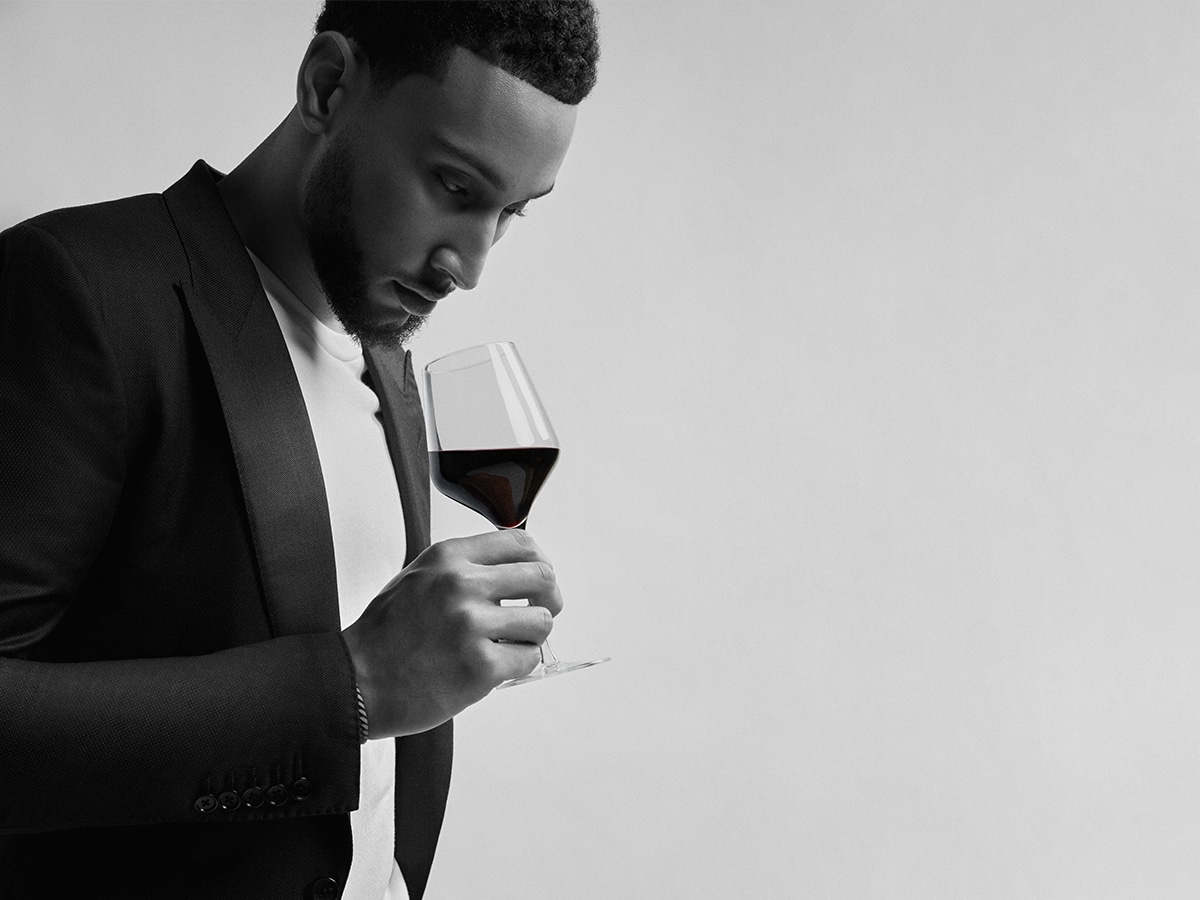 It's not to say he isn't a fan of the vintages, however, particularly when talking basketball. Simmons' biggest on-court influences growing up read like a who's who of world basketball. Heroes like Michael Jordan, Magic Johnson, Kobe Bryant and in recent years LeBron, all played a significant role in helping define his play style. So, the question begs to be asked, who is on his dream team?
"That's a tough question, who are we going up against? Four people I know are on my squad are Lebron, Magic, Kobe and MJ," he says. "All amazing players and there are parts of all of their games that I had always tried to replicate"
As a player, Simmons is hard to pin down, but as a person, he's even more challenging, and it's not for lack of effort. With a new birth on a fresh team and sports media collecting notes for another run of drama-filled narratives, Simmons will undoubtedly be a headline-grabber. He's got the talent to break open games, the athleticism to steal the highlight reel and the intrigue to draw a crowd, so, while sportswriters may continue to speculate what happens behind closed doors, the NBA star isn't budging. Despite all the scrutiny from the press that he was headed to LA, what we've learned in the past few months is that Simmons' real Australia-California connection has been right under their noses, palate and finish the whole time.
Penfolds California Collection is available now. You can check it out via the link below.