How To Accessorize A Blue Linen Suit
Nothing quite says summer like a linen suit. Some frown at the idea of wearing linen  because of the wrinkle effect while others wholeheartedly embrace it. For the sake of transparency, we're the latter. We love linen suits down and we love the accessories that elevate them to the height of great summer style. We combined forces with Man of Many to pick out these five must-have menswear accessories.
Some argue there's a right and wrong way to wear a linen suit, but frankly, it comes down to two things: 1. The suit has to fit well. 2. The accessories you choose are the major game changers. This season with pastels being a key trend, we recommend opting for a blue linen suit. Take it to the level and rework it to meet your summer suiting needs with these accessories.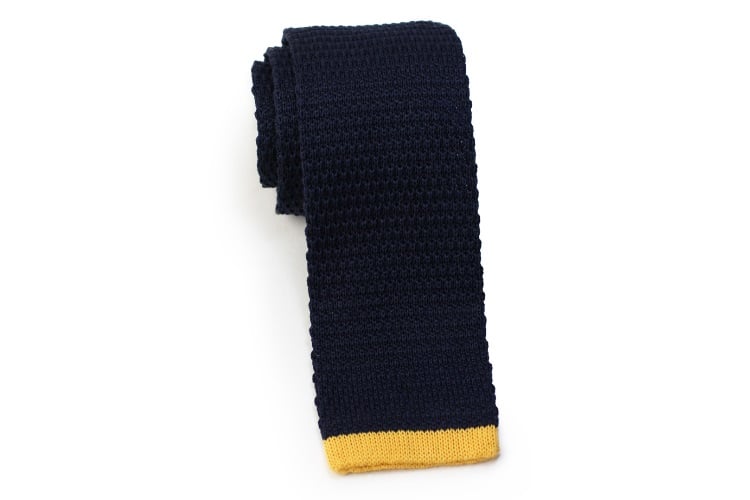 The Knit Tie
The color tipped knit tie is a perfect way to breathe some color and fun into a linen suit. Yellow and navy make a fresh and stylish combination.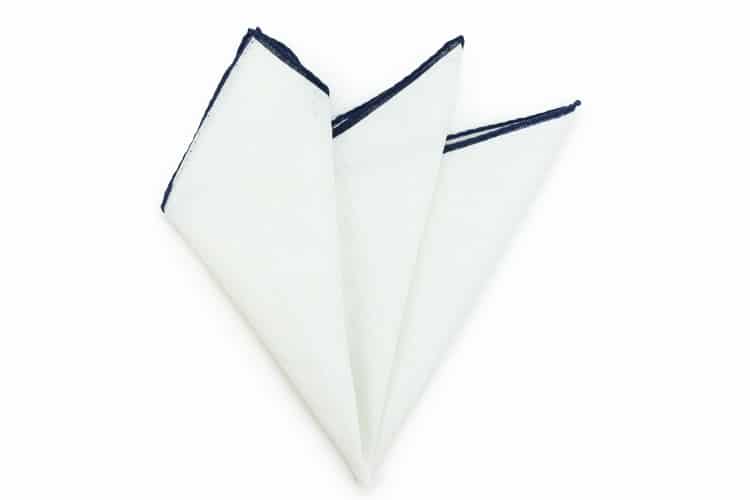 The Linen Pocket Square
We recommend always accessorizing your suits with a pocket square – especially your linen suits. For a more cool and casual aesthetic, opt for just the pocket square. For a more dressed up look combine a linen pocket square with a color coordinated skinny tie. One of our favorite seasonal accessories is this white and navy pocket square.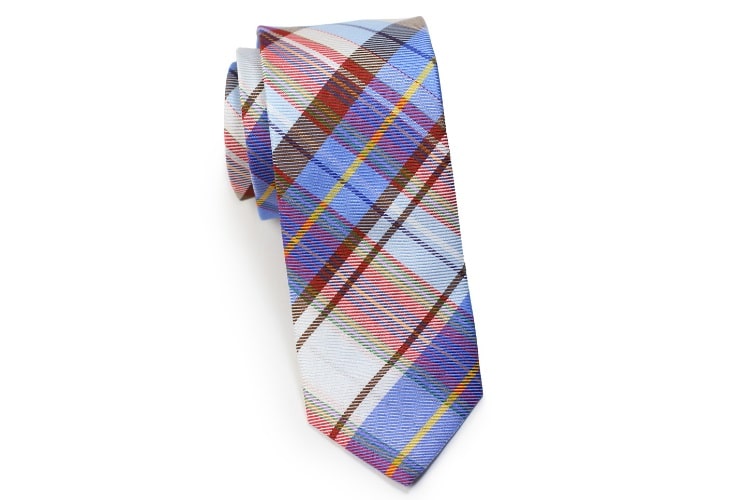 The Statement Plaid Tie
Punch things up with a bold statement plaid tie. This ultra slim plaid tie instantly completes a summer look and pairs brilliantly with colorful loafers.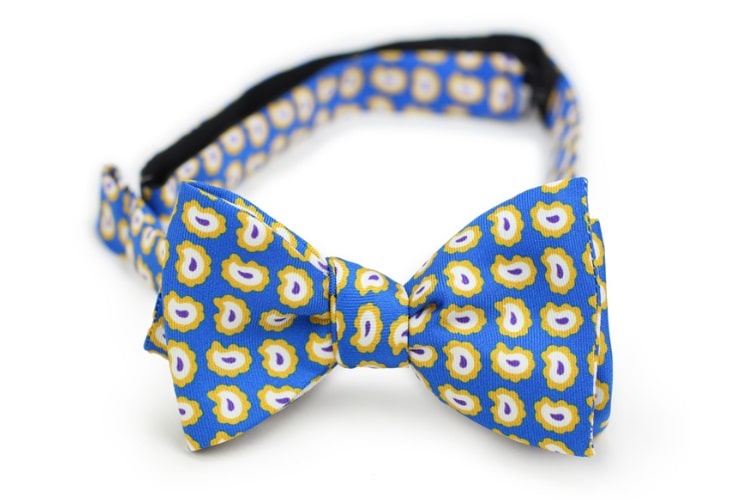 The Pop Art Bow Tie
Commit to a palette of brazen blues and you're sure to have a winning look. An artisan pop art bow tie captures the essence of summer fashion. It's stylishly bright, fun and  just the right amount of fancy.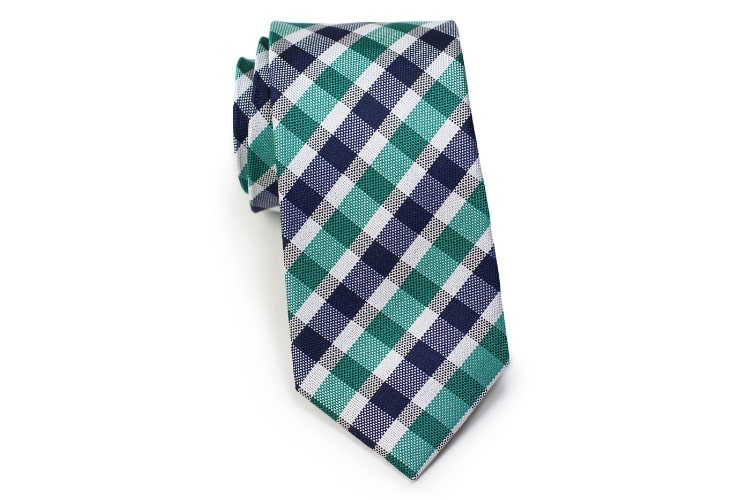 The Gingham Skinny Tie
Gingham and linen are the dream team of warm weather fashion. You can't go wrong with this modern jade and navy gingham tie.
This is a guest post by Ashley Child of Bows-n-Ties.