20 Best Men's Fashion YouTubers
Emanating with modernity in every sense of the concept, the best men's fashion YouTubers cover the world's foremost trends on the world's foremost media platform. To peruse their respective channels is to discover a glorious bounty of lookbooks, grooming hacks, insightful vlogs, everyday musings, how-to-guides, product reviews, and so much more. To think, there was once a time where you had to pay for magazine subscriptions to reap this kind of advice, and those didn't even come with videos. Meanwhile, the best men's fashion YouTube channels are free of charge and overflowing with content. Whether you're looking for someone to teach men's fashion or deliver a candid perspective on the latest trends, this is an ideal place to start. Without further ado, we bring you the best men's fashion YouTubers.
---
You'll also like:
9 Best Australian Men's Fashion & Lifestyle Sites and Blogs
Top 31 UK Men's Fashion Blogs
21 Best Men's Street Style Blogs
---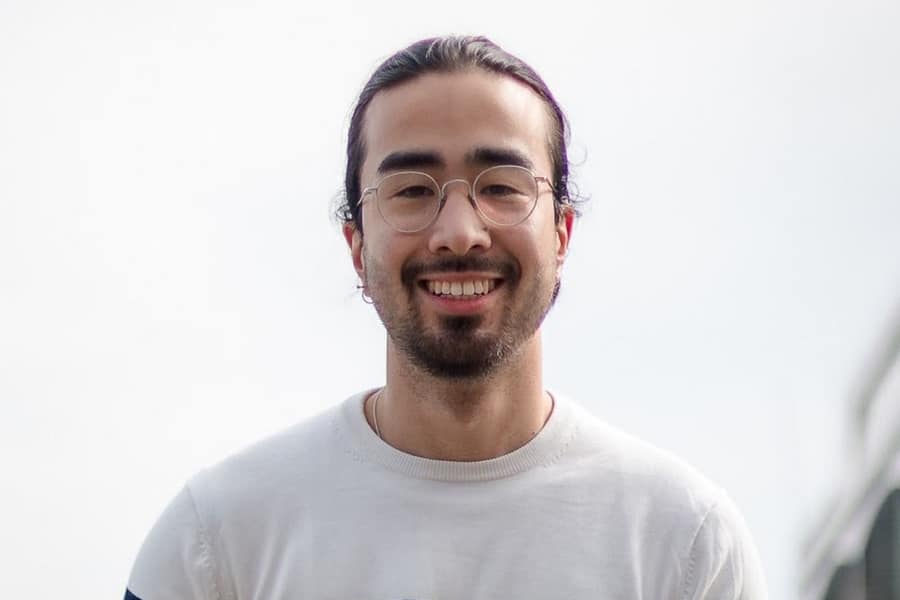 Tim Dessaint
YouTube fashion guru Tim Dessaint grew up in Paris and travelled the world before landing in our beloved Sydney, where he currently resides. A contemporary gentleman if there ever was one, Dessaint is innately aware of how digital technology helps us communicate and form quick impressions. He thus thrives on making unique and engaging visual content, uploading a new men's fashion YouTube video every Wednesday. This is what being a top men's fashion YouTuber is all about, folks.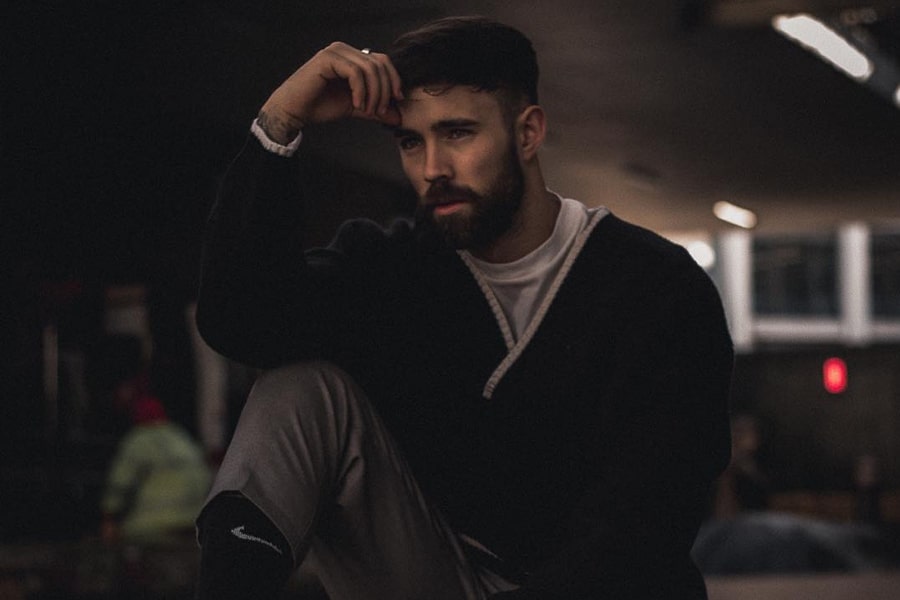 Daniel Simmons
Daniel Simmons is about three things: fashion, fitness, and lifestyle. It's then no surprise that he keeps his fingers on the pulse of modern street style, with a huge supply of YouTube videos to show for it. On his channel, you'll find lookbooks, tips, vlogs, and exercise routines. Your entire life has just been upgraded, courtesy of this fashionable gent.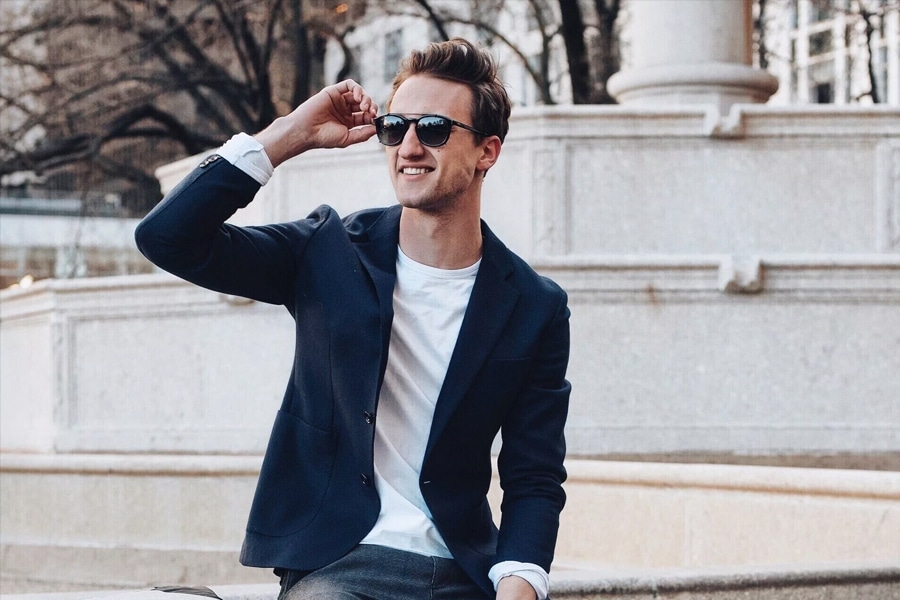 One Dapper Street
His name is Marcel Floruss, but you know him best as One Dapper Street. Originally from Germany, Floruss studied fashion in New York and even did a little professional modelling before he launched his popular website and its adjoining accounts. With nearly a quarter million subscribers on YouTube alone, One Dapper Street is your guide for all things style, from dressy ensembles to streetwear get-ups to everything in between. Gearing up for a music festival or a night on the town? Don't open that closet door without checking in here first.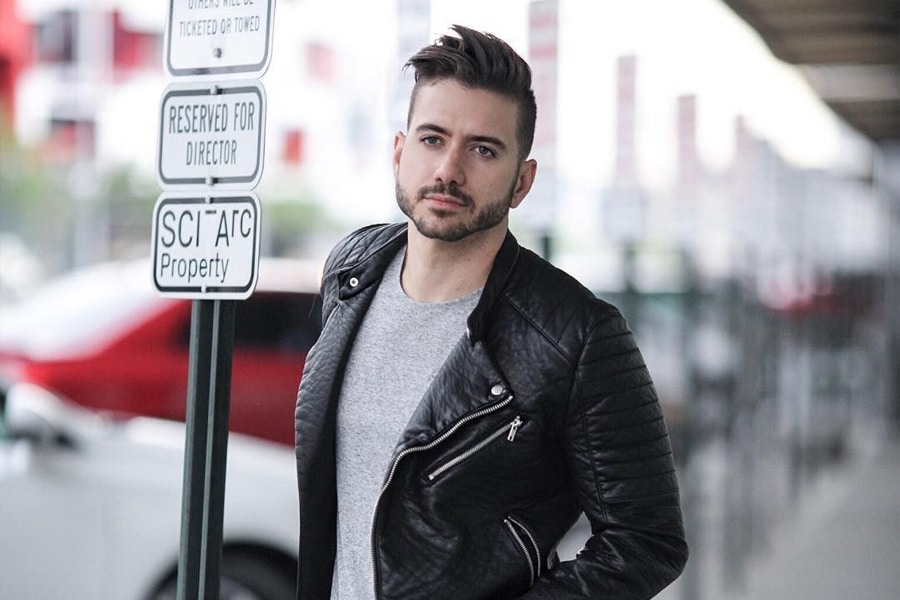 Alex Costa
If you keep tabs on the best men's fashion YouTube channels, then you likely recognise the name Alex Costa. Put simply, the Brazilian-American superstar kills it, to the tune of 1.7 million subscribers. Fun fact: Costa was a legendary gamer before he stepped into the lifestyle arena, which makes him quite the modern day renaissance man, in our humble opinion. For grooming hacks, hairstyle tips, skin secrets, meal plans, fitness regimens, trending outfits, and so much more, look no further. The man is basically an institution by this point.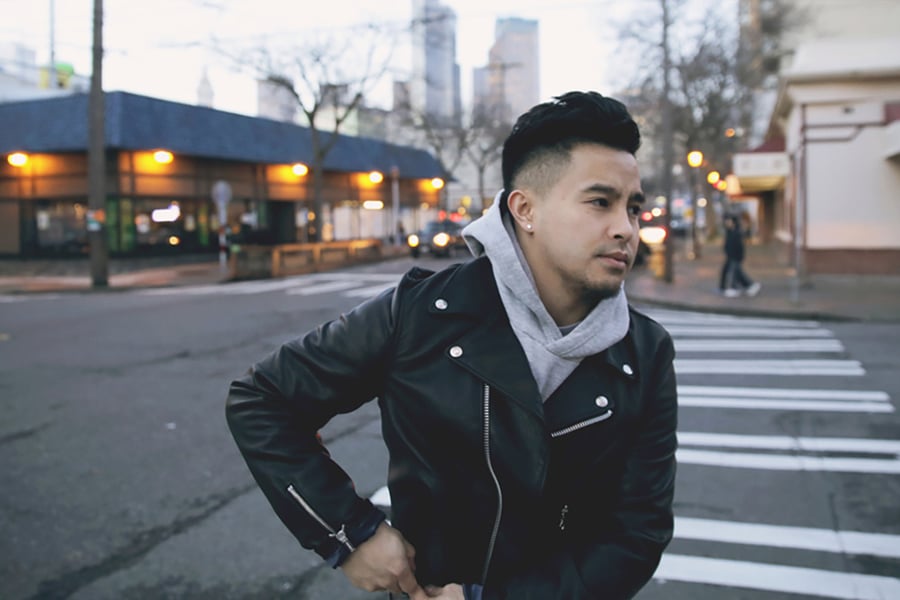 Richie Le
Here's a dude so tapped into modern fashion that he's created his own wildly popular line of striking menswear. Meanwhile, Richie Le and his crew excel at assembling big fashion statements at a low price over on YouTube. His channel is also one of the best in the game for all things sneakers. If you're young, style-conscious, and on a budget, this men's fashion YouTube channel is calling your name.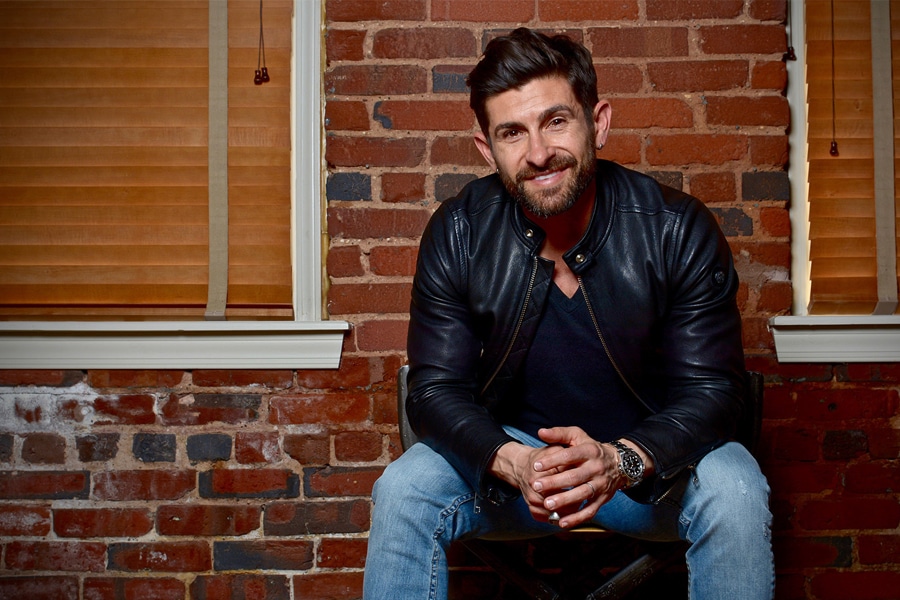 Alpha M.
Men's lifestyle guru Aaron Marino (who operates under the banner of Alpha M.) is such a valuable resource that we've featured him numerous times on our site. Accordingly, his YouTube channel is a treasure trove of grooming hacks, style pointers, and personality builders. Heck, the man will even tell you how to communicate with others and properly write an email. What's more, Marino somehow manages to make each video feel personal, despite his millions of subscribers. This is definitely the kind of stuff you normally have to pay for, and he's bringing it to you free of charge.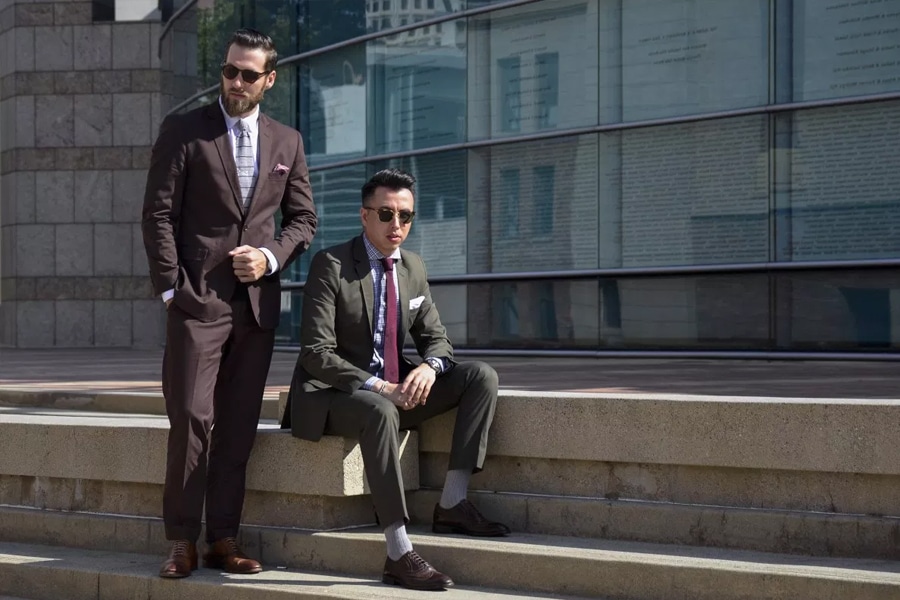 Gent's Lounge
True to its name, the Gent's Lounge makes for a terrific place to hang out online. Modern fashion is the primary MO, but you'll also discover videos on everything from how to cook a juicy steak to how to find quality whiskey at a great price. Like clockwork, new videos arrive every Tuesday and Thursday, meaning you won't have to wait long for fresh content.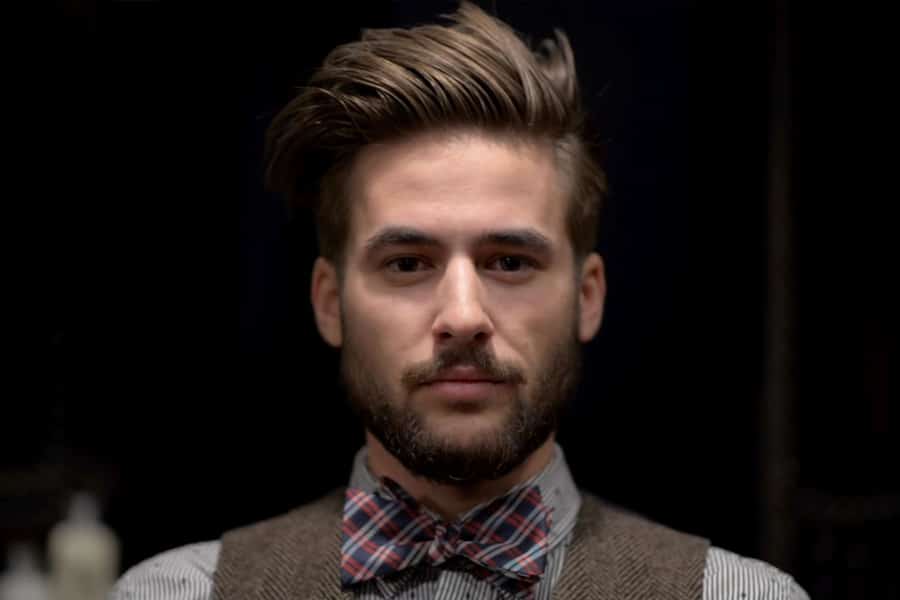 Jordan O'Brien
Men's fashion YouTuber Jordan O'Brien describes himself as "just a guy who likes to dress nice and wants to share how to do it." Unsurprisingly, his popular videos are as tight and streamlined as they are personable. Whether you're seeking hairstyle tips or dress pointers, you'll find it here and then some. Get to know Jordan and tell him we said hello.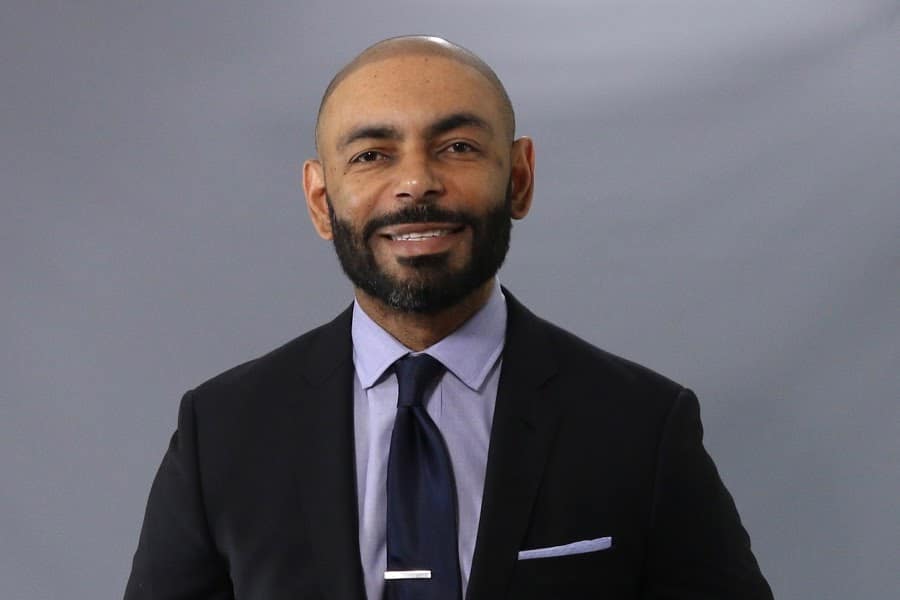 The Style O.G.
You don't earn the name "The Style O.G." without bringing some serious experience to the table. Dutifully, this top men's fashion YouTube channel abides, as evidenced by its arsenal of resourceful videos. Topics include sneakers, dating, product reviews, style advice, and so much more. Check in every single day for something new, and leave a little wiser.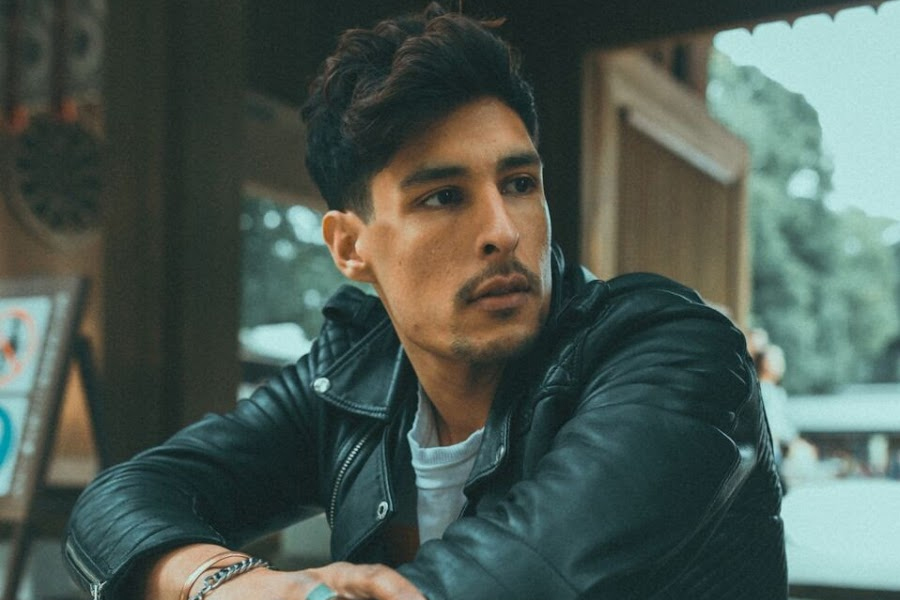 Carlos Roberto
A veritable superstar of style, Carlos Roberto was once recognised as San Francisco's "Best Emerging Fashion Designer." He's also a genuine master of modern-day hairstyles, with the flowing follicles to prove it. As you can probably guess, his YouTube channel is brimming with hairstyle tips, along with advice and perspectives on everything from sneaker shopping to dating to manscaping to travel.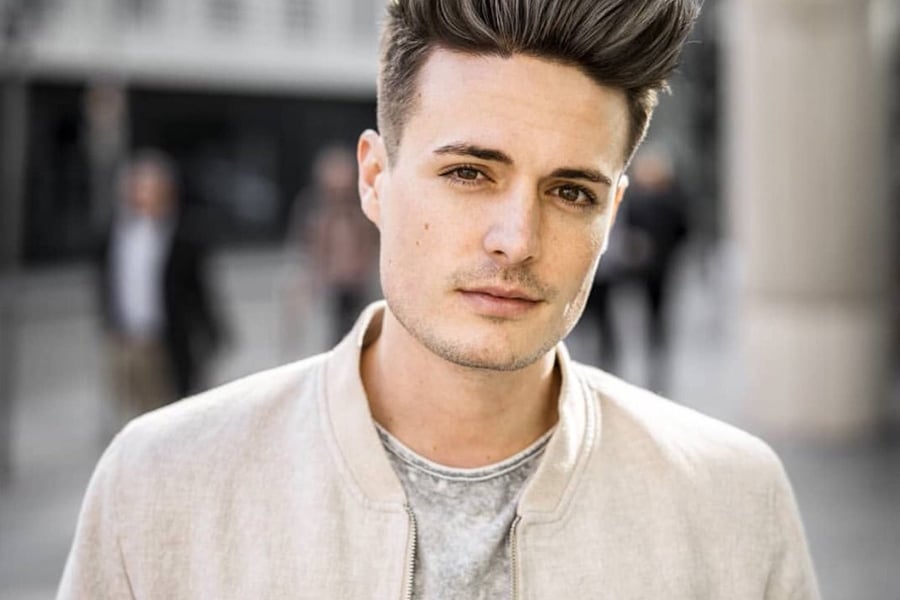 BluMaan
If you care about your hair, then you owe it to yourself to subscribe to this popular men's fashion YouTube channel. And when we say "popular," we're talking nearly 1.5 million subscribers. It's largely brought to you by Joe and Ben, who created BluMaan out of a mutual quest for quality hair products. Yes, that meant actually creating their own line of clays, pomades, and pastes, but it also meant spreading advice through the power of YouTube. As such, BluMaan leaves no hairstyle topic undiscovered, and no potential question unanswered.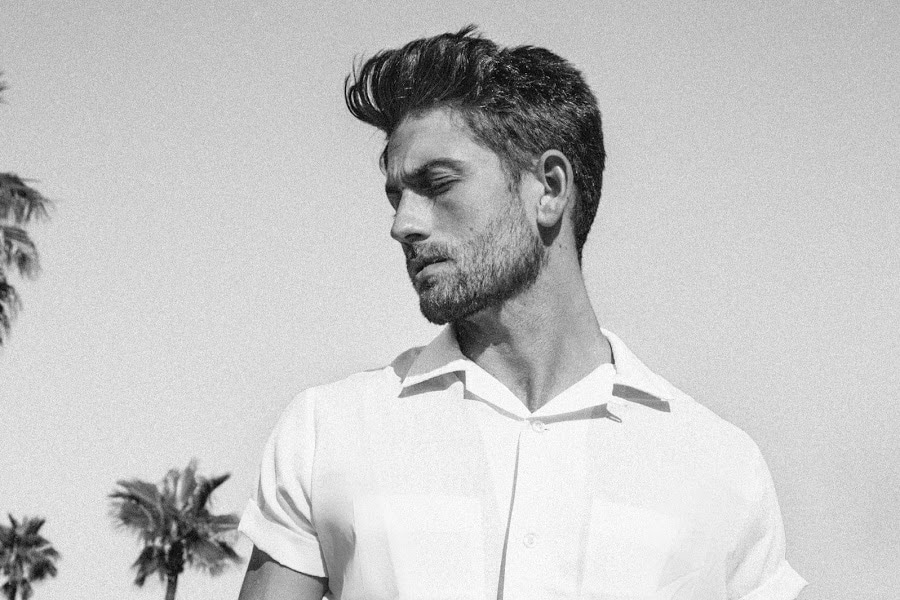 Tim Bryan
New York-based model, actor, and entrepreneur Tim Bryan is one heck of a handsome gent, if we do say so ourselves. His YouTube lifestyle channel covers the full spectrum of topics, including fashion, grooming, skincare, dining, fitness, hair, booze, travel, and DIY style. Tim is all about engaging with his audience so check out his videos and then send him a message through social media to let him know what you'd like to see him tackle next. He's more than happy to oblige.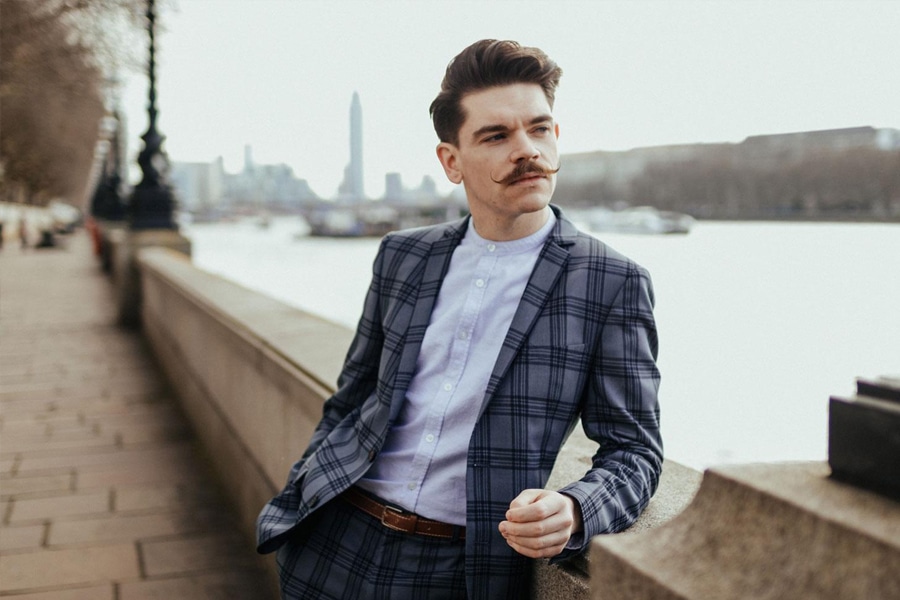 Robin James
The UK's Robin James has dubbed his YouTube channel "A Man for Himself," and one look at his epic handlebar mustache is all it takes to know he means it. Accordingly, James gets down with a variety of hair products and other grooming essentials, bringing you both the reviews and the results. He also dives into plenty of peripheral subjects, including interior design, fragrances, apparel, and skincare products. Ultimately, however, this is the place to go if you want brilliant hair or an eye-catching stache like his. You might even say that James is YouTube's resident mustache expert.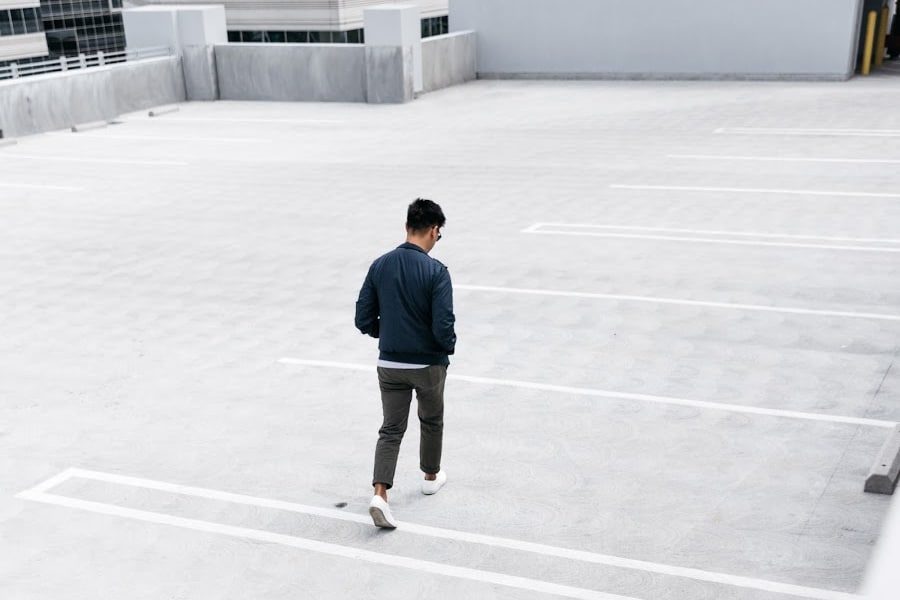 Hueguh
Hueguh (pronounced hue-guh) is all about that Scandinavian lifestyle, where simplicity and quality blend to harmonious effect. As such, this men's fashion YouTube channel provides an ongoing celebration of modern minimalism, so that your own life might likewise become streamlined, organised, and uncluttered. Despite the built-in "less is more" philosophy, there's still a ton of coverage, making it one of the best men's fashion YouTube channels you can find.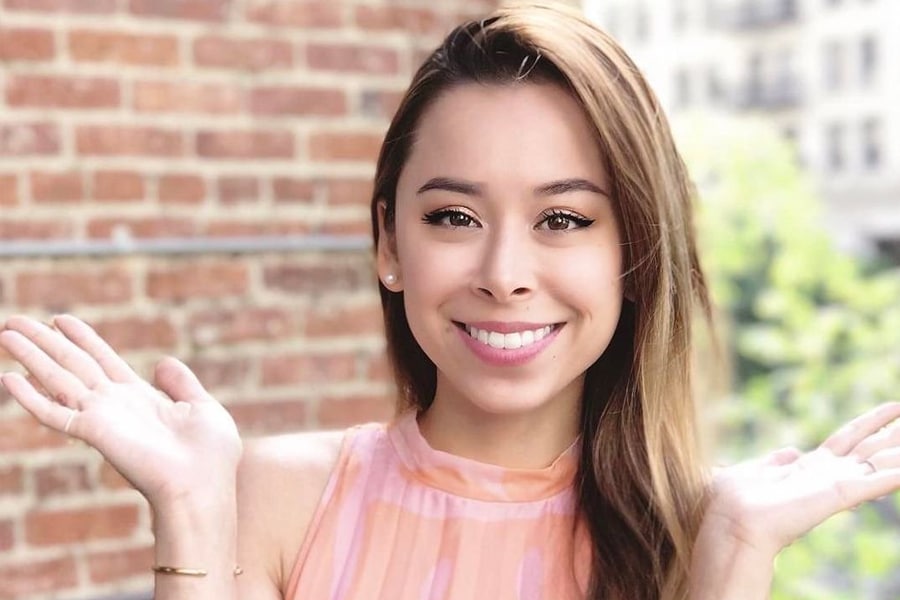 Ashley Weston
Impressing the opposite sex is why a lot of men get into fashion in the first place, so an actual female perspective can go a long way. Enter celebrity stylist Ashley Weston, co-founder of YouTube channel AWxInc., and "The Woman Who Dresses Hollywood's Leading Men." To step into Ashley's world is to obtain up-to-the-minute knowledge about what's hot and what's not, so that you may act and dress accordingly. If her videos don't up your game, then you're simply not paying attention.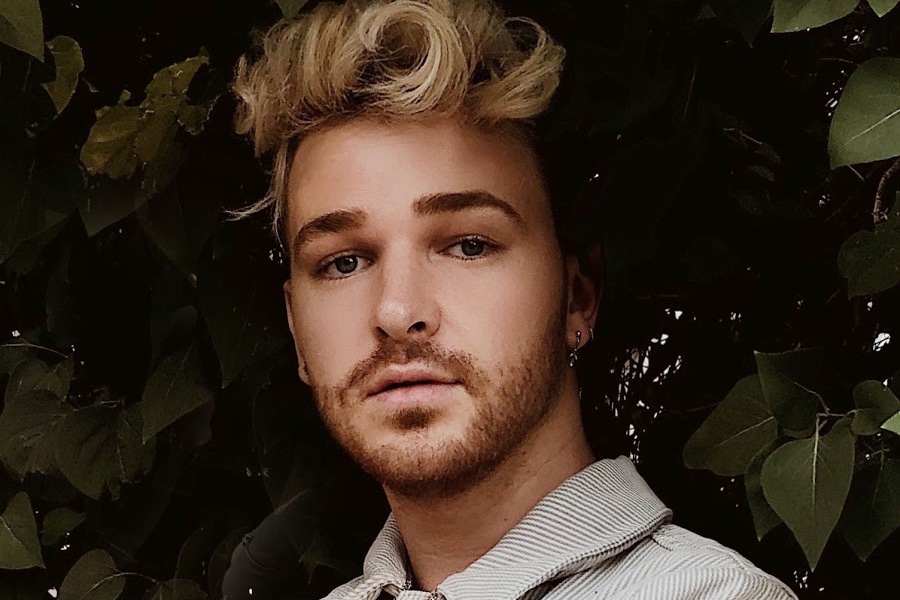 Drew Scott
Don't be fooled by Drew Scott's somewhat fatuous personality, as this popular YouTuber definitely knows a ton about men's style. Subscribe to Drew's channel to join him on numerous adventures around Los Angeles, as he keeps pace with the latest lookbooks and trends, or puts together top-shelf ensembles on a tight budget.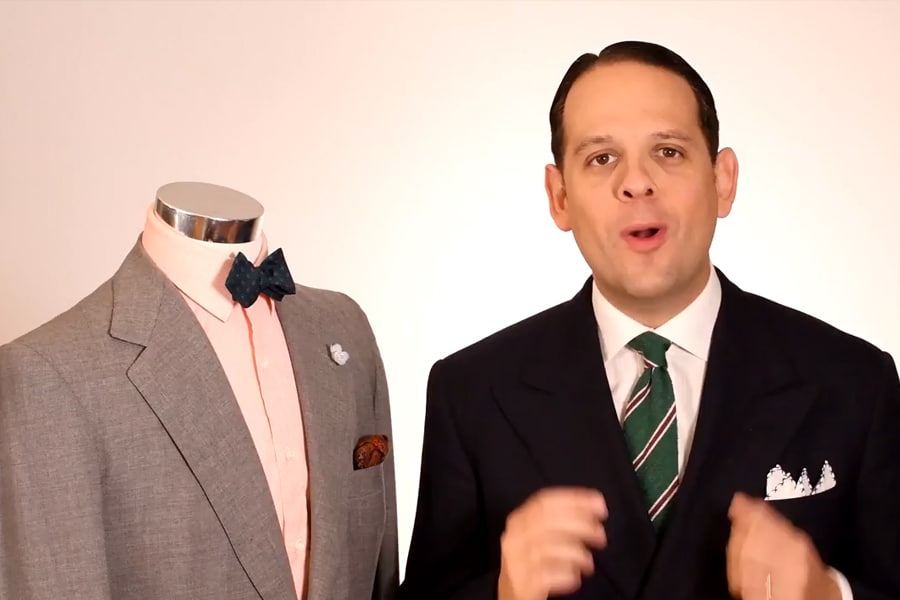 Gentleman's Gazette
Dedicated to the timeless art of men's fashion, the Gentleman's Gazette is the YouTube channel for a distinguished online shop. Enter this domain and partake in the ongoing history of craftsmanship and style, by way of primers, reviews, and terrific how-to-guides. Manners maketh man, as the saying goes, and it's here that you'll find those manners in spades.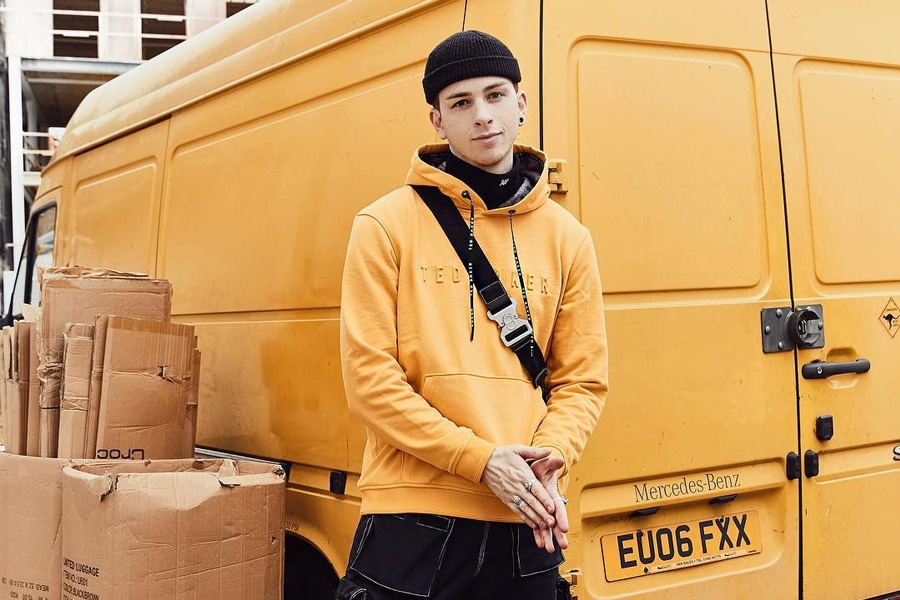 Gallucks
Gallucks comes to us from Joel, a full-time fashion blogger living in London. Always striking an affable chord, Joel shares his latest acquisitions, ideas, and insights, in the hopes that you might get inspired. Meanwhile, Joel is always happy to spread the love, and frequently talking about what gets him inspired. In case you haven't figured it out yet, there are tons of positive vibes to go around on this popular YouTube channel.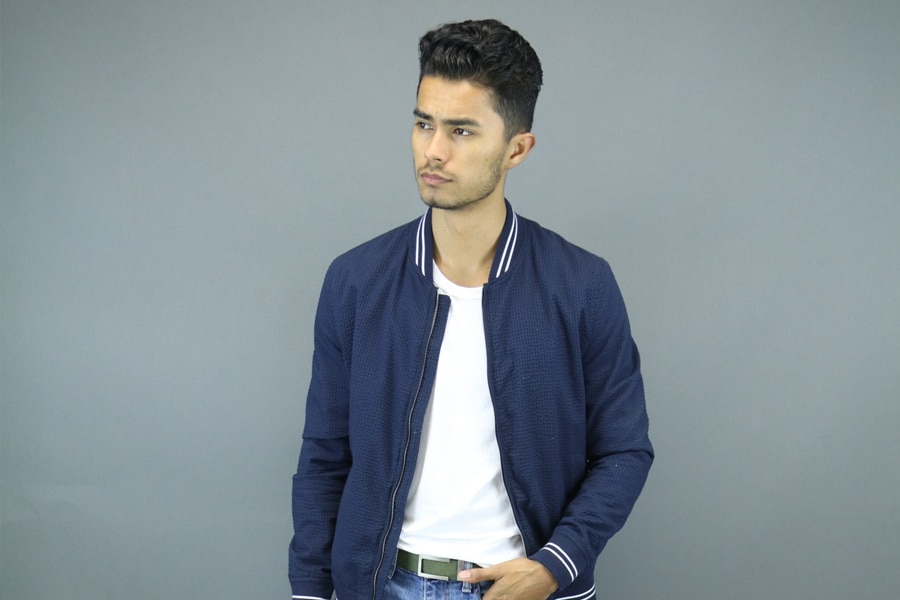 Teaching Mens Fashion
"Two brothers changing one man at a time." So goes the tagline for Teaching Mens Fashion, an outrageously successful (as in over 3.8 million subscribers) YouTube channel. Those two brothers, by the way, are businessman Jose Zuniga and lawyer Juan Zuniga. Working together, they cast a wide net in terms of influence and education, employing their savvy skills and infectious personalities to truly beneficial results. Put simply, these guys are teaching men's fashion and you probably have a lot to learn. The best part? Their online class is free of charge.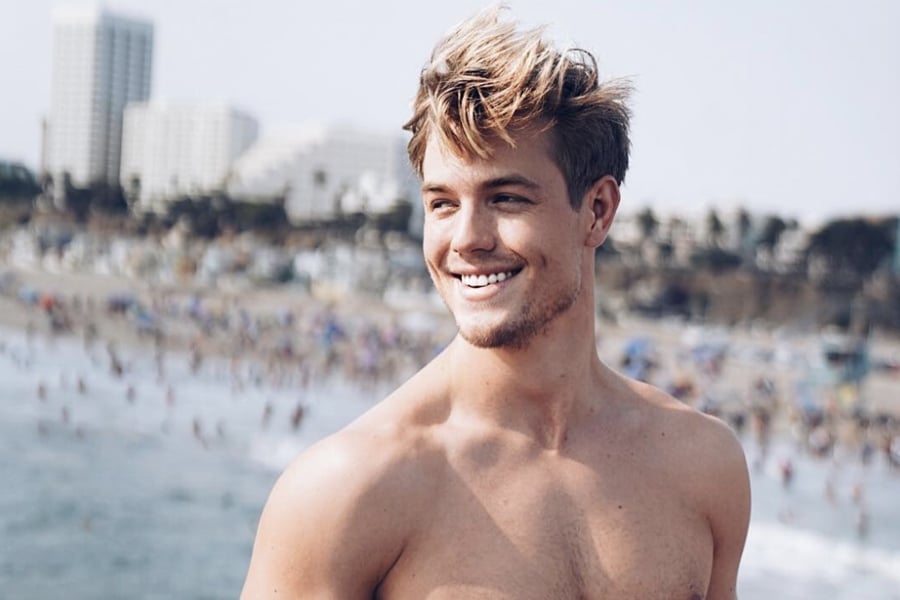 Brett Maverick
This top men's fashion YouTuber had us at the name Brett Maverick. Of course, Brett is far more than just a cool name, great hair, and a pretty face. On his channel, you'll find choice videos on style, fitness, and self-improvement, among other things. Pay close enough attention and you can almost be as cool as Brett, and we say "almost" because he'll always have the edge with that insanely catchy name.
---
You'll also like:
9 Best Australian Men's Fashion & Lifestyle Sites and Blogs
Top 31 UK Men's Fashion Blogs
21 Best Men's Street Style Blogs
---