5 Wardrobe Staples for Men Who Dress for Comfort
Function meets fashion at Fisher + Baker, which employs the highest-grade technical fabrics you can find. Founded on the belief that comfort should never come at the expense of style, the brand checks every proverbial box with brilliant panache. The designs are utterly streamlined and all the more timeless as a result, while the materials are second to none. This is some next-level everyday apparel and your wardrobe isn't complete without it.
Get 15% off sitewide with code MANOFMANY15
Where Fisher + Baker truly thrives is through its use of technical fabrics and innovative technologies, the kind of which serve multiple functions at once. Chief amongst them is proprietary Drirelease. Eschewing toxic chemicals in favour of a natural composite, this dynamic material combines hydrophobic and hydrophilic fibers to deliver superior moisture-wicking and the utmost breathability. As if that weren't enough, it's also thermo-regulating.
Then we have Ventile, a natural product that's woven from 100% cotton using the world's finest long-staple fiber. Originally developed for Royal Air Force pilots during WWII, this material is neither coated nor laminated. Instead, it relies on the combination of its dense weave and swelling fibers to take on windproof and water-resistant properties. As one might expect, it's quite comfortable as well.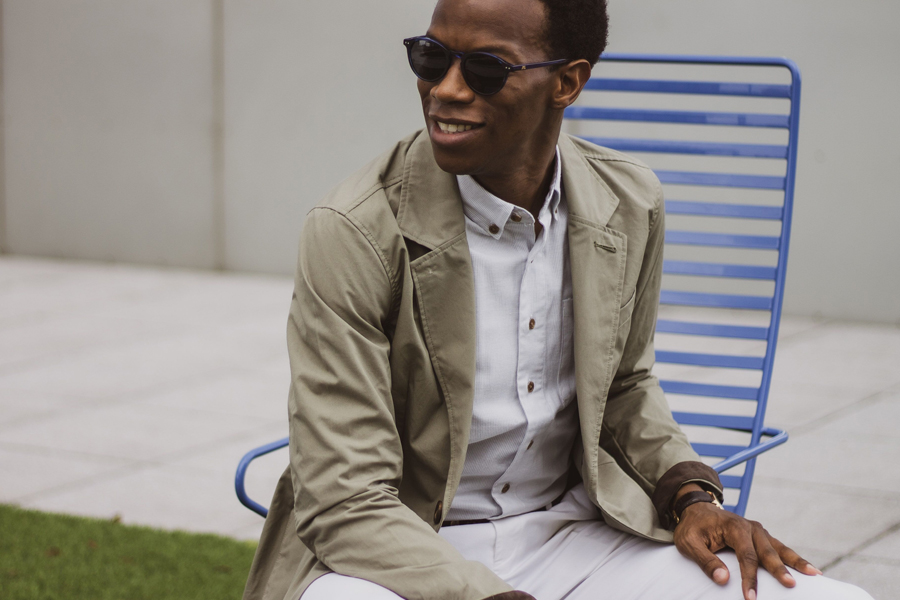 Get 15% off sitewide with code MANOFMANY15
Yet one more stellar material from the brand's arsenal is DownTek, which takes the concept of down insulation to a wonderfully functional place. Whereas normal down tends to deflate in the face of excessive moisture, Downtek stays the course by protecting the air-trapping clusters that provide insulation. The innovative material is windproof, water-resistant, breathable, and wonderful.
Now that you have a strong idea of what Fisher + Baker is all about, allow us to introduce some of the label's most quintessential products. Each one strikes the perfect balance between functionality, comfort, and style. Below are 5 wardrobe staples every guy needs, and remember you can grab any of these for 15% off with code MANOFMANY15.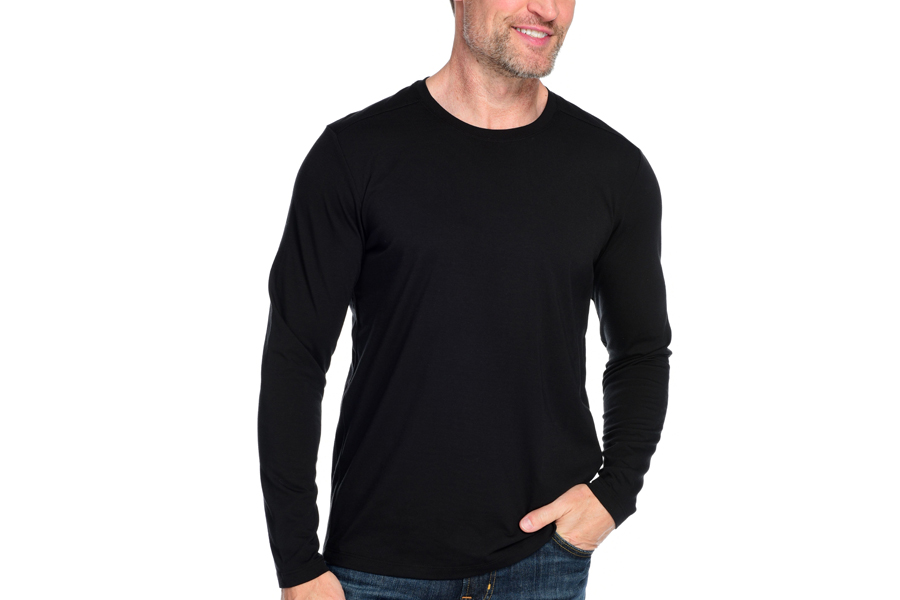 Everyday Cashmere Long Sleeve Crew
If you've never experienced the thrill of wearing cashmere, you're in for a treat. Meanwhile, this long sleeve crew comes from Fisher + Baker and so you can expect an extra tier of everyday wearability. Thanks to a Drirelease blend of polyester and cashmere wool, the apparel is thermo-regulating, quick to dry, super soft, and beautifully breathable. Ergonomic shoulder panels make for a perfect finishing touch. Choose between five monochromatic silhouettes.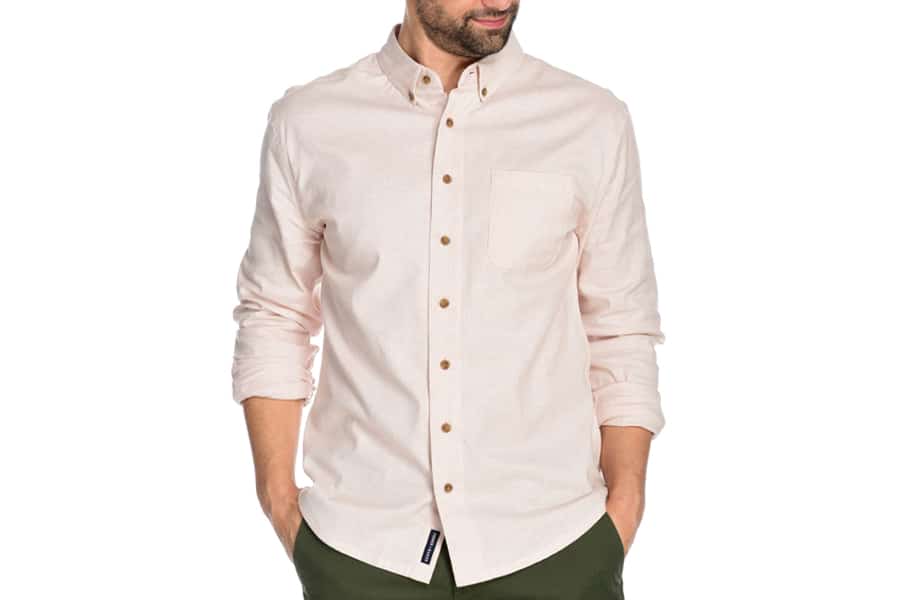 Evans Shirt
Is it just us or do most dress shirts fall short in terms of sheer comfort and technical performance? Here to buck the trend is the Evans Shirt, which pairs high-grade cotton with soft lyocell and an ideal touch of elastane. Not just outwardly stylish, the shirt is fast to dry, thermo-regulating, and supremely breathable. Built-in odour control comes in to seal the deal. Indeed, this men's shirt does it all.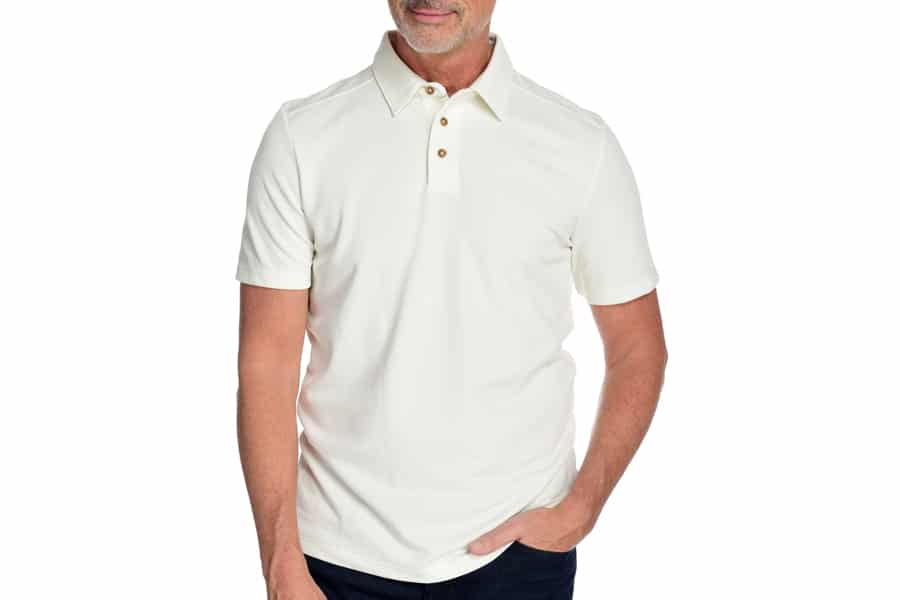 Manchester Polo
Drirelease polyester and merino wool blend to absolute perfection on the Manchester Polo. Featuring curved side seams, ergonomic shoulder panels, an interlock knit, and a clean aesthetic, this versatile polo is ready for whatever occasion you can throw its way. As with everything else from Fisher + Baker, it'll keep you cool, dry, comfortable, and stylish. The weekend awaits.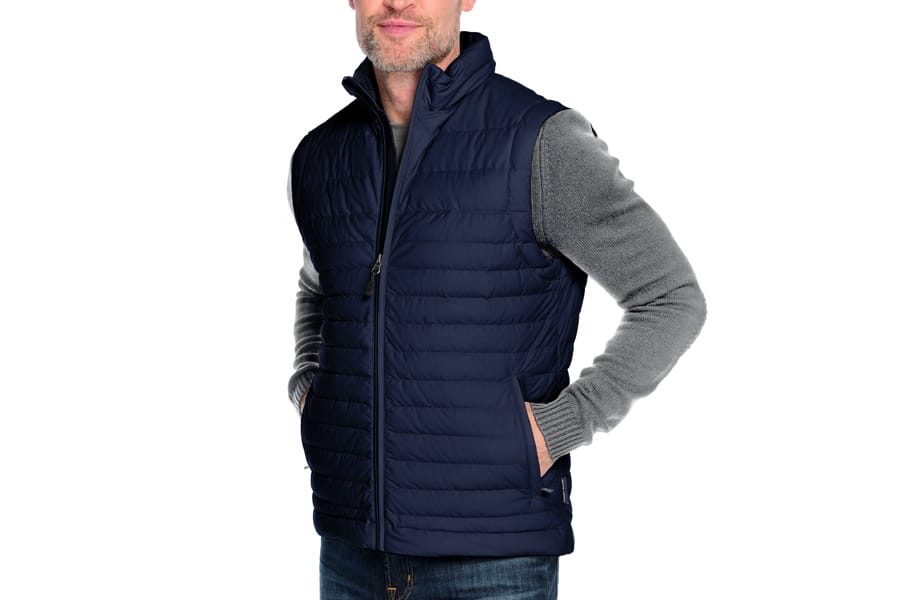 Passage Vest
Behold the wonders of water-repellent DownTek insulation by adding the men's Passage Vest to your wardrobe. Effortlessly modern and dynamic, the vest also employs wind and waterproof polyester fabric with a matte anti-microbial lining. Put it all together and throw in some YKK hardware and you get a genuine lightweight stunner, the kind of which offers warmth and utility without bogging you down.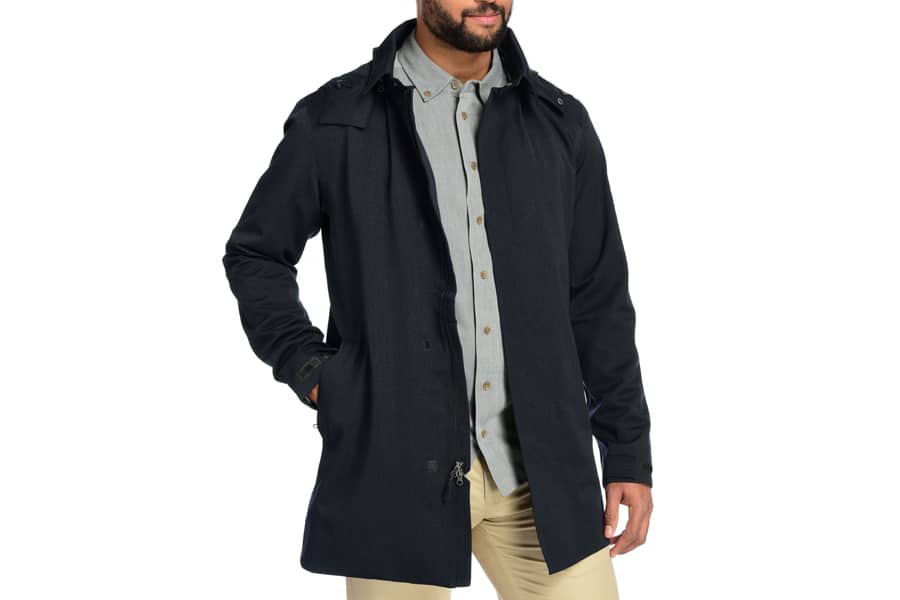 Chelsea Trench
One look at the Chelsea Trench is all it takes to fall in love. Peer beyond the luxurious aesthetic to find similarly superior technical performance features, such as waterproof polyester construction. Fully seam-sealed and further bolstered by sleek details, this refined trench coat delivers the best of all worlds. Pair it with any type of ensemble and expect to turn heads no matter where you go.
From its high-performance athletic wear to its dressier apparel to everything in between, Fisher + Baker will boost your wardrobe in more ways than one. Hit up the brand to find a glorious spectrum of innovative materials and brilliant designs. This is authentic apparel for the modern man, who pursues style and adventure in equal measure. Plus, who can argue with something like Drirelease technology, which delivers conspicuous functionality while avoiding toxic chemicals? Prepare to feel good on multiple levels and to look as good as you feel.
Man of Many readers get 15% off sitewide with code MANOFMANY15