9 Biggest Fashion Trends for Winter 2022
The Autumn/ Winter 2022 menswear season showed us that fashion is timeless. This season we saw the reinvention of classic staples as well as the evolution of men's fashion. When it comes to autumn and winter men's fashion, trends are often predictable. But this season was anything but predictable with pieces from the 80s to the 90s and even an appearance from the 2000s. The season was filled with surprise after surprise as designers added their own flair to classic staples while pushing many boundaries. Menswear this season was fun and fashion-forward and unlike what we have seen previously, who knows what next season will hold. So to help you navigate this season's men's fashion trends, we've made a list of the biggest fashion trends for 2022.
You'll also like:
Of Course, Julia Fox is Supreme's SS22 Campaign Muse
Calvin Klein x Palace's Bold Streetwear Collab Taps Willem Dafoe
Levi's x HUMAN MADE is Denim Collaboration of the Year, So Far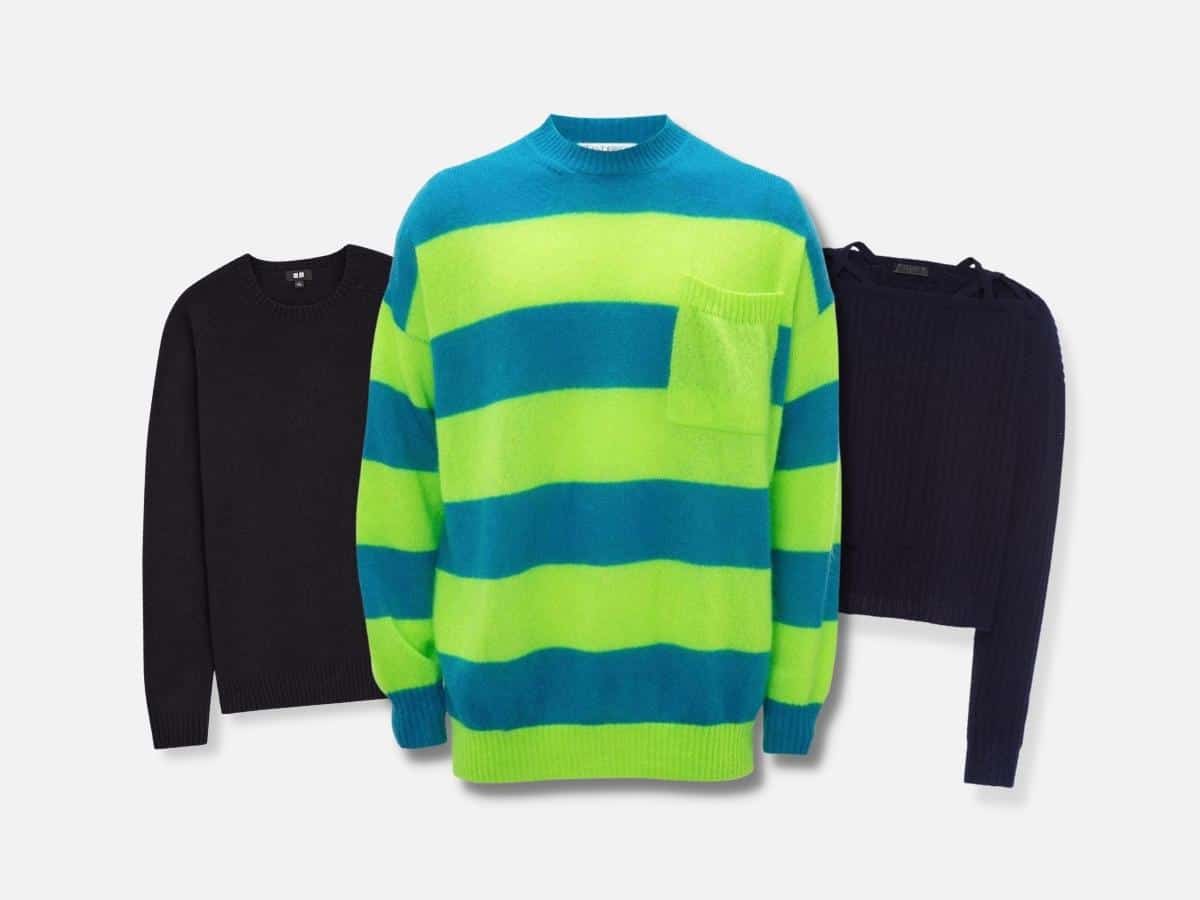 1. Chunky Lumpy Sweaters
Sweaters are back for Autumn and winter, there's no surprise there. They're a staple for when the weather starts to get colder. The real surprise is what types of sweaters are in style now. Chunky, Lumpy sweaters are in and it seems that the chunkier and lumpier the sweater is the more fashionable it is. The world's most important designers have reimagined these sweaters in a range of textures, patterns, structures and even cuts. We've found three Chunky, Lumpy sweaters, that are available at three different price points.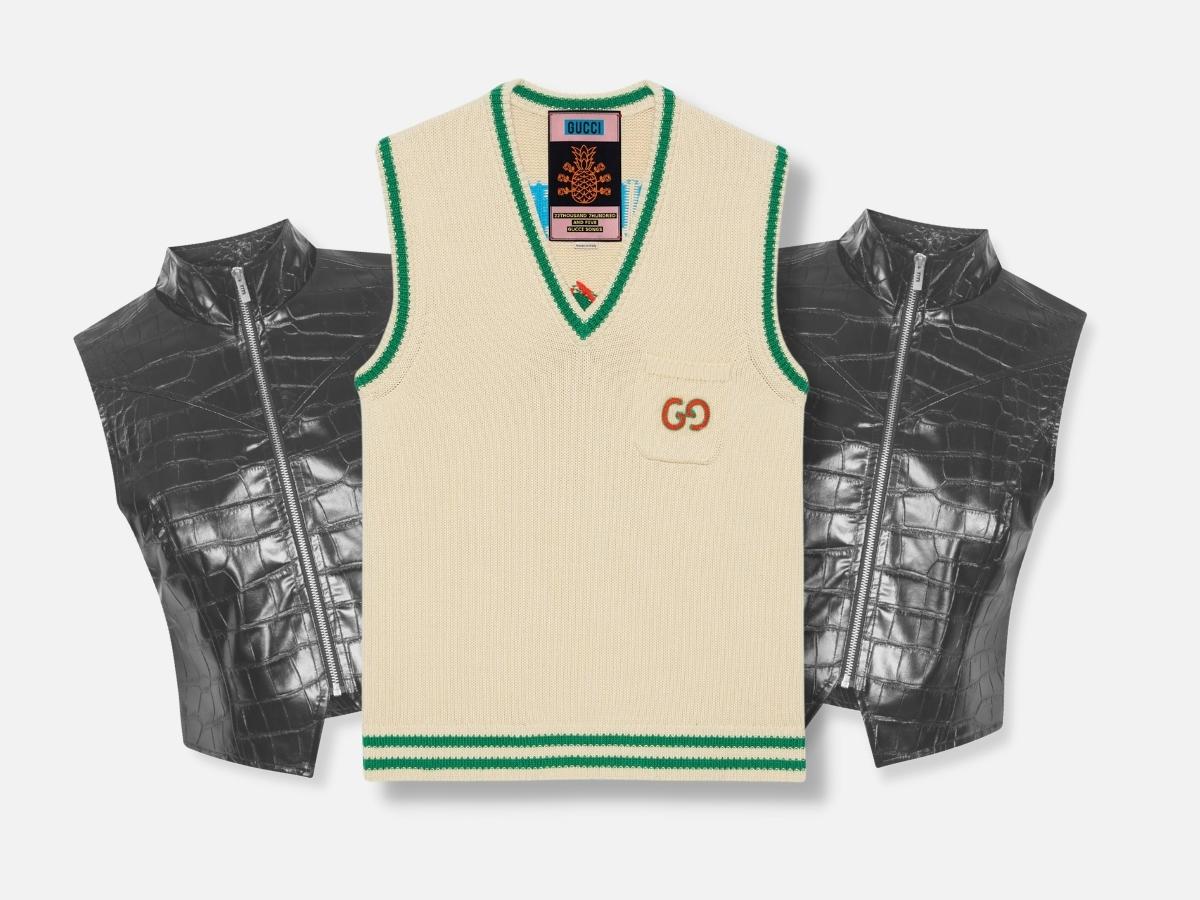 2. Then Make it a Vest
Vests are making a big comeback in terms of fashion, whether you see them as a staple piece or just an assessor layer. It looks like vests are here to stay as we are seeing more and more of them on fashion runways and on everyday influencers. Sweater vests and sleeveless waistcoats are by far the most popular, with so many available in different colours, styles as well as in a number of different fabrics. The once humble vest is now easily one of the biggest winter/autumn fashion trends. To help you get ahead of this season's fashion trend we've found three vests, that are available at three different price points.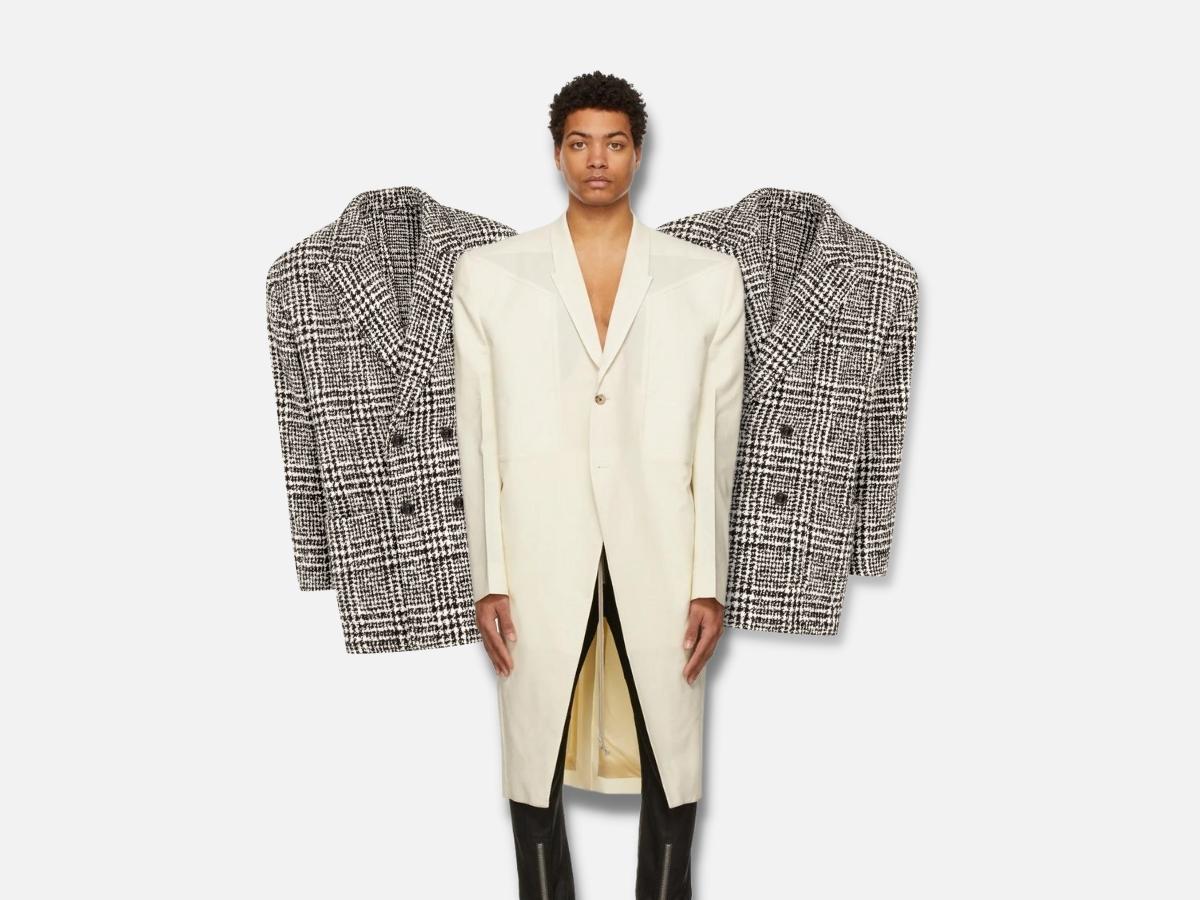 3. Big Shoulders
The 80's trend of exaggerated shoulders has made a comeback in spectacular style. With designers experimenting with how far they can push our shoulders out, on the runway we saw everything from trench coats to jackets with sharp and edgy shoulders to comically large shoulder pads. Designers pair these exaggerated shoulders with an angular structure along with inhumanly synched waists, in a range of fabrics and patterns. Creating proportions that have a little bit of 80s-infused while reinventing the style. To capture this reimagined 80's style we've found three pieces, that are available at three different price points.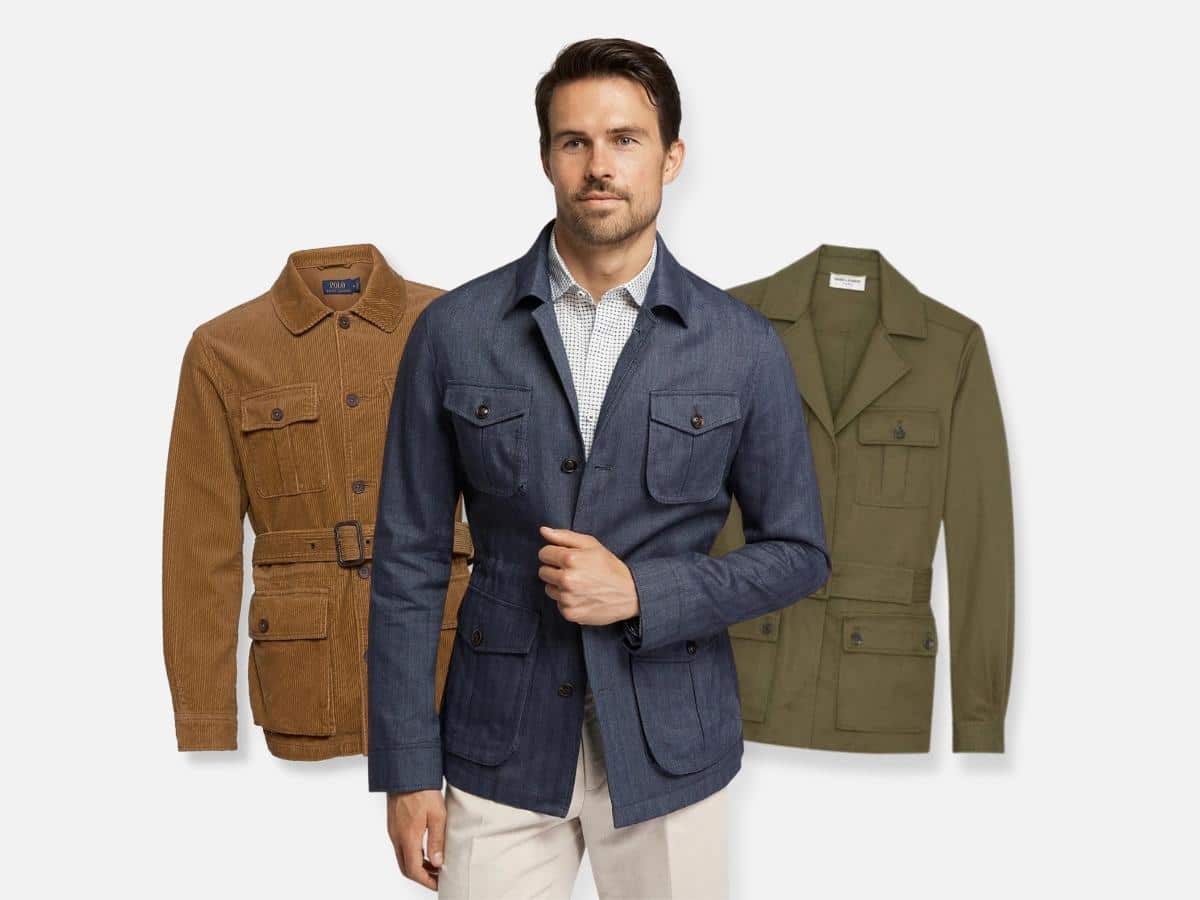 4. Go on Safari
Utility and functionality have always been part of men's fashion. There is no better menswear piece that embodies both Utility and functionality like a safari jacket. This season saw the comeback of the safari jacket, but not as you know them. From oversized to fitted, multi-pocketed to large pockets safari jackets dominated fashion runways around the globe, as designers reinvented the classic menswear piece in a range of styles, cuts and patterns that make a statement. To help you get prepared for your next safari, we've found three safari jackets, that are available at three different price points.
5. Double Breast the Coat
One trend that always seems to come back into men's fashion no matter the season is double breast tailoring. This classic tailoring style has made a huge comeback this season. In the form of jackets, long and short length coats and even blazers. But it doesn't end there as the classic style is combined and revamped with a prominent hourglass silhouette adding a bit of a feminine touch to classic men's tailoring staple. We've found three double-breasted pieces that are available at three different price points.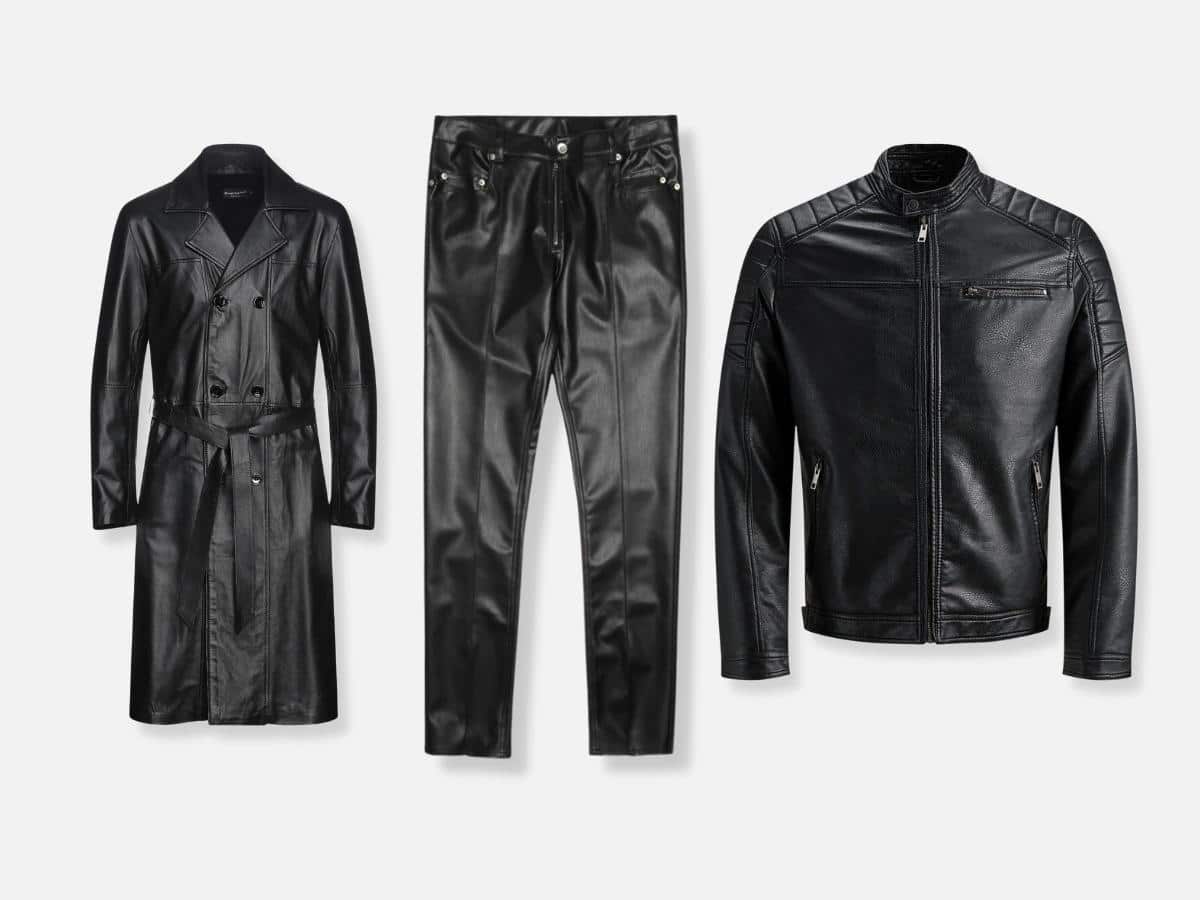 6. Leather or 'Pleather' Everything
Leather and 'Pleather' remain timeless wardrobe staples, these staples made yet again another comeback. This season we saw everything from draped leather trousers to polished leather jackets and edgy ultra-long coats and even some lambskin blazers. Full leather and even some 'Pleather' ensembles comprising of jackets and pants also made cohesive looks at the Autumn/Winter '22 shows. To help you get ahead of this trend, we've found three leather and 'pleather' pieces that are available at three different price points.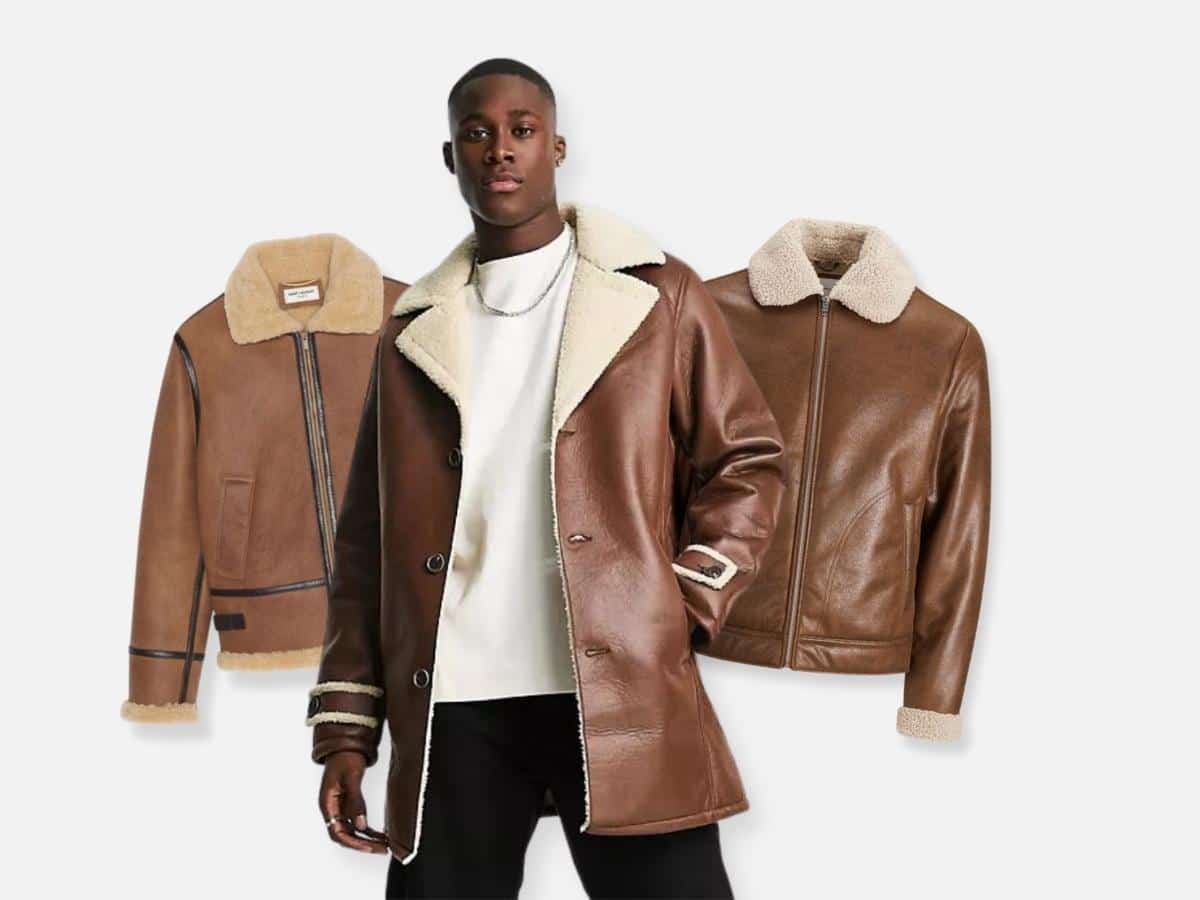 7. Then Trim It with Fur
The 90s look of shearling and fur trim is always popular, the style is coming back in a modern way. This season fur/faux fur took over AW/22 runways. Designers looked at and used long-haired sheepskin and faux-fur specifically to replicate the 90s aesthetic. Jackets and coats with fur-trim and shearling panels dominated this season's menswear runways. To help you capture this reimagined 90's style. We've found three fur/faux fur trim pieces, that are available at three different price points.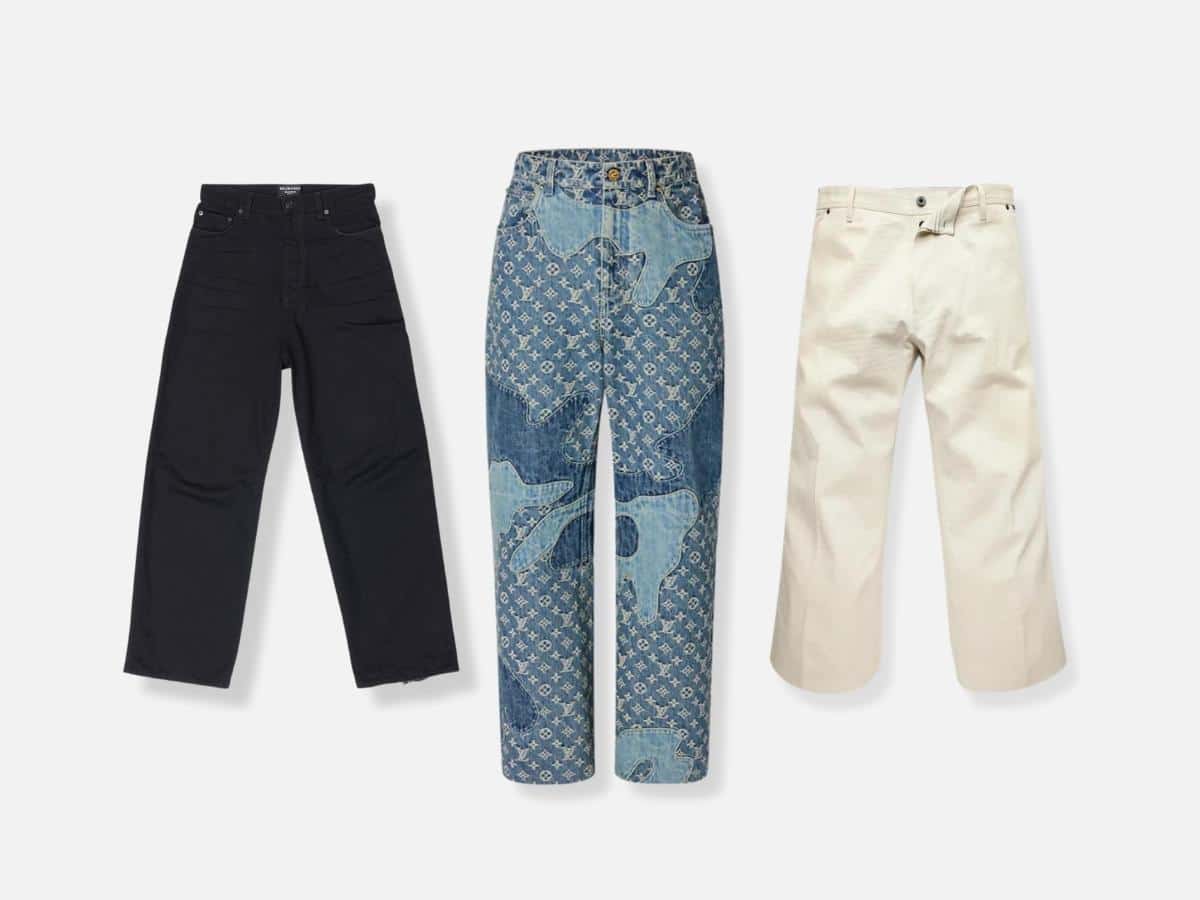 8. Baggy Jeans Aren't Going Anywhere
The baggy jean is officially back after a long hiatus. What was once a 90s and early 2000s staple, the baggy jean has now been dusted off, reinvented and reimagined. We've seen celebrities like Rihanna, Justin Bieber as well as runway designers and even influencers bring new life to the 90s and early 2000s staple. Big, baggy denim is in this year whether it's heavily branded, high-waisted or even elegantly draped. There's no mistaking that we're gonna see a lot more baggy jeans in future. So to help you channel the 90s and early 2000s, we've found three pairs of baggy jeans, that are available at three different price points.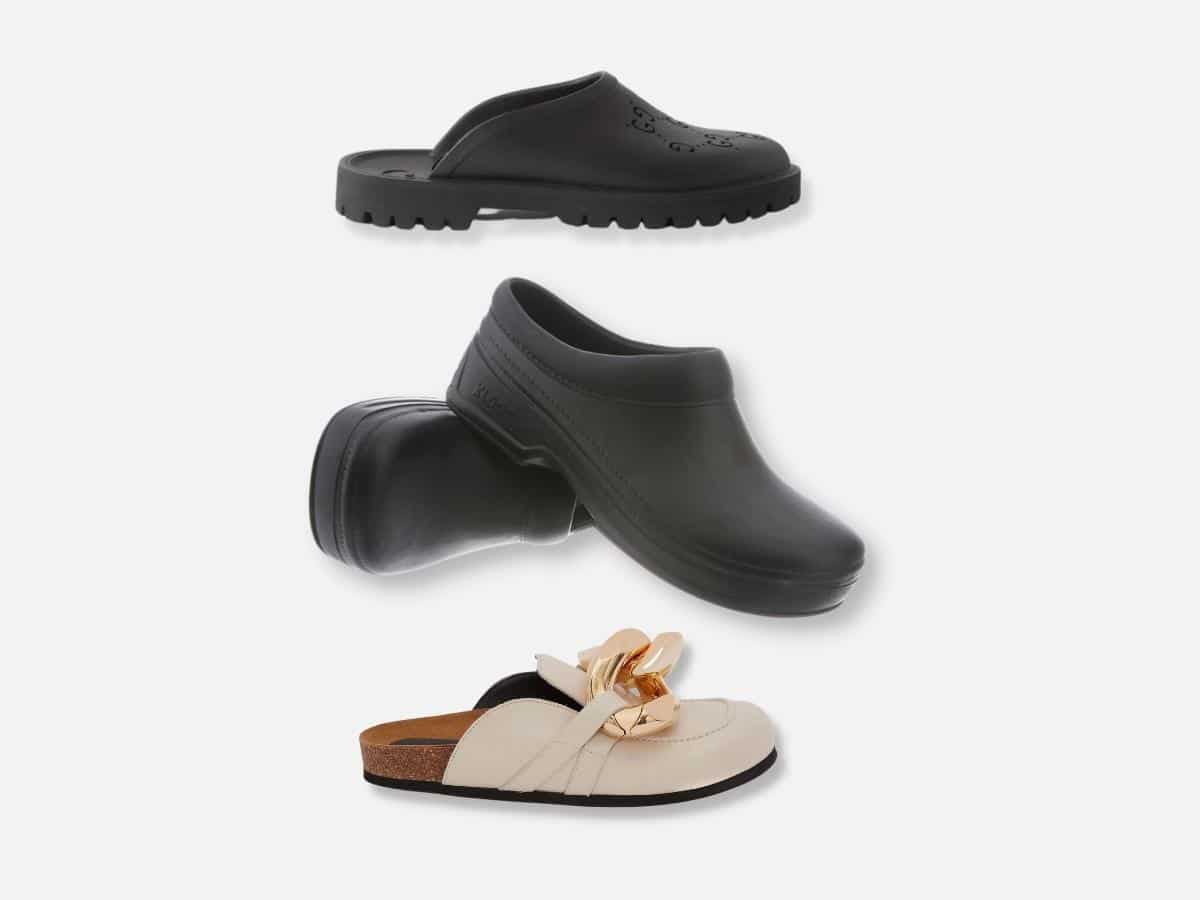 9. Clogs
In recent seasons, the clog has been slowly stepping into the spotlight. Once considered an "ugly" shoe, the clog has been recognised for its ability to seamlessly blend into both formal and casual attire. From clogs to mules and many other versions of clogs, the shoe has emerged into the mainstream recently as they've taken centre stage at many Autumn/ Winter 2022 fashion shows. With a range of fashion brands like J W Anderson, Bottega Veneta, Jil Sander and even Dolce & Gabbana revamping clogs as the most fashionable shoe right now. To help you put your best clog forward, we've found three pairs of clogs, that are available at three different price points.
General FAQs
How should I style a chunky sweater?
It ultimately depends on what you're looking to do. As chunky sweaters can be styled with baggy pants and pieces for an oversized look. But they can also be styled with slimmer pants and pieces for a trendy relaxed look.
What should I wear with baggy jeans?
Baggy jeans like normal jeans are very versatile. They can be styled and worn with just about anything. If you want a 'grungy' look pair them with an oversized t-shirt or a large bomber jacket. If you're looking to play with proportions try pairing them with fitted tank tops or t-shirts.
Are clogs still cool, and should I wear crocs outside?
According to some people clogs have always been cool, even before their high fashion revival. Clogs are versatile, you can wear them around the house or when you're out and about. You can ultimately wear crocs anywhere.